Hello dear friends, welcome to our site in the name of Jesus Christ. Today we will look at the Bible Scriptures About Angels Watching Over Us In KJV. If you like today's post then definitely comment and share.
The Bible says that angels are spiritual beings who are there to serve God and protect believers. God will command His angels to guard us in all our ways (Psalm 91:11).
Friends we see this promise of God not only in his words but also through his works for example in the book of Daniel, it is written that an angel saved Daniel from the lion's den, and in Acts 12:7-11, an angel saved Peter from prison.
Not only that, Hebrews 1:14  also says, "Are not all angels sent to minister to ministering spirits who will inherit salvation?" This verse implies that angels minister to believers to help them and help them in their spiritual journey. In short, the Bible teaches that angels are spiritual servants of God who are watching over believers to serve and protect them.
Dear friends now let's see the Bible scriptures below that talk about Angels Watching Over Us.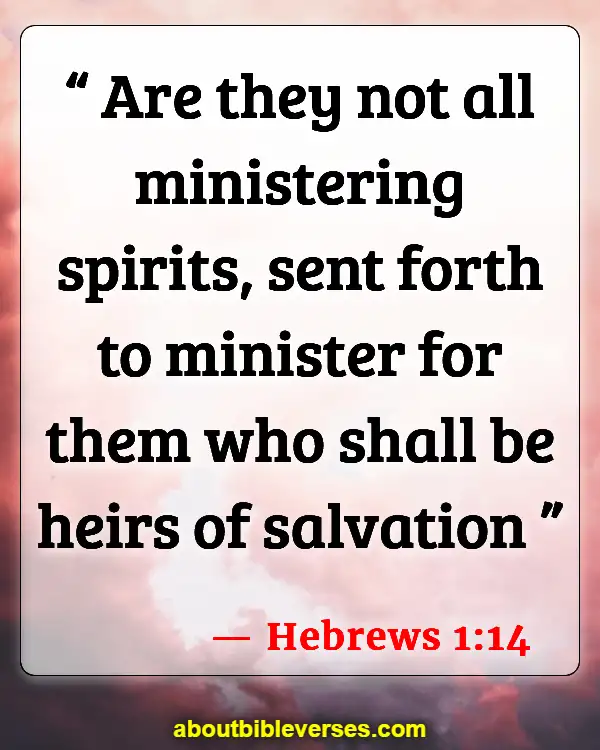 Hebrews 1:14
"Are they not all ministering spirits, sent forth to minister for them who shall be heirs of salvation?"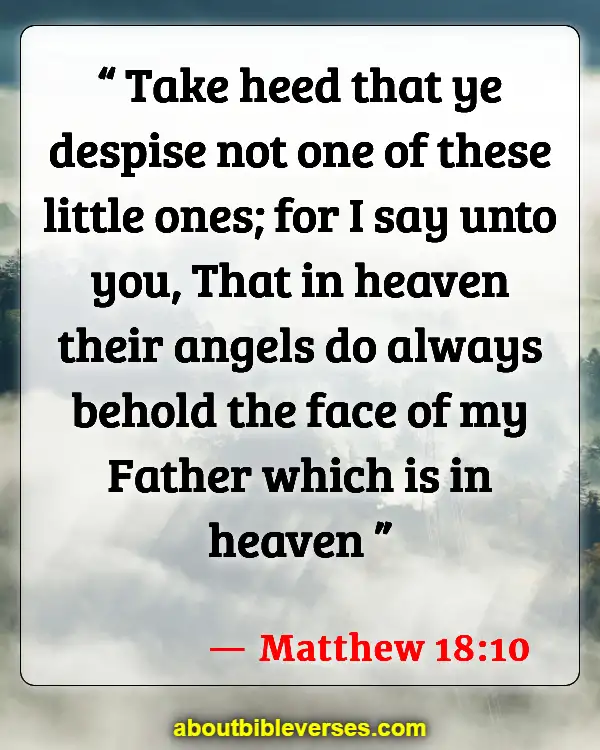 Matthew 18:10
"Take heed that ye despise not one of these little ones; for I say unto you, That in heaven their angels do always behold the face of my Father which is in heaven"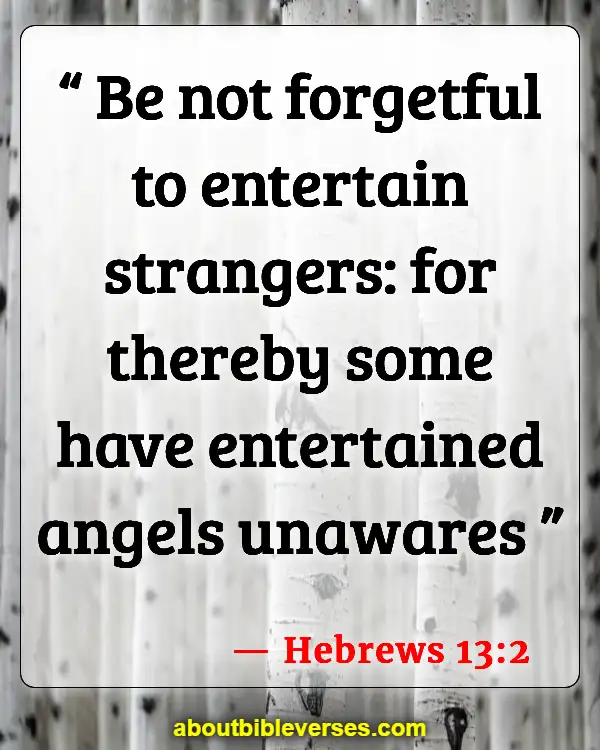 Hebrews 13:2
"Be not forgetful to entertain strangers: for thereby some have entertained angels unawares"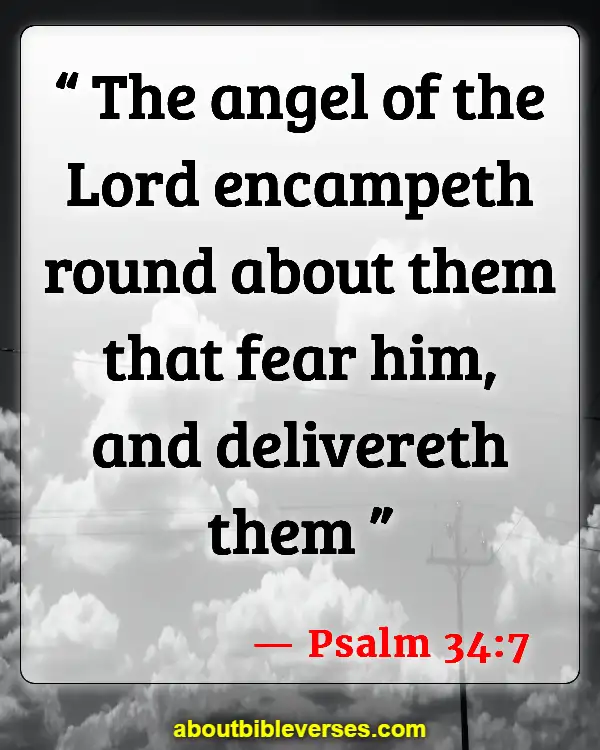 Psalm 34:7
"The angel of the Lord encampeth round about them that fear him, and delivereth them"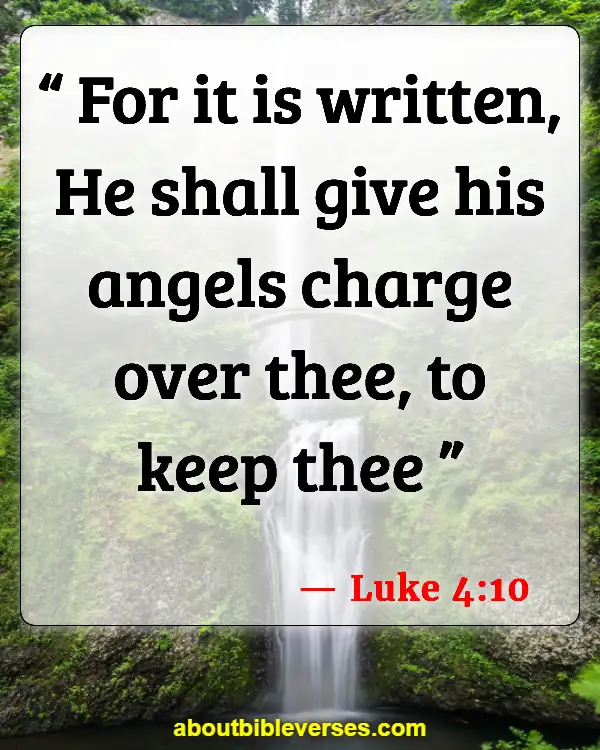 Luke 4:10
"For it is written, He shall give his angels charge over thee, to keep thee"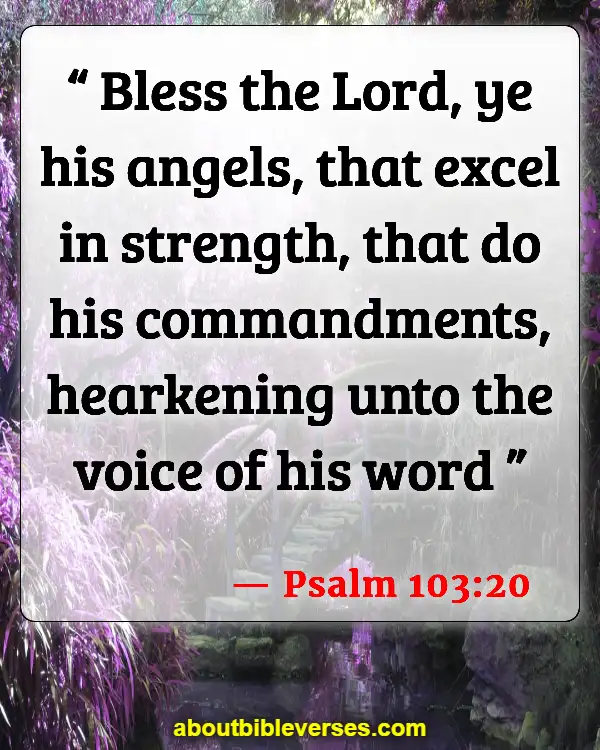 Psalm 103:20
"Bless the Lord, ye his angels, that excel in strength, that do his commandments, hearkening unto the voice of his word"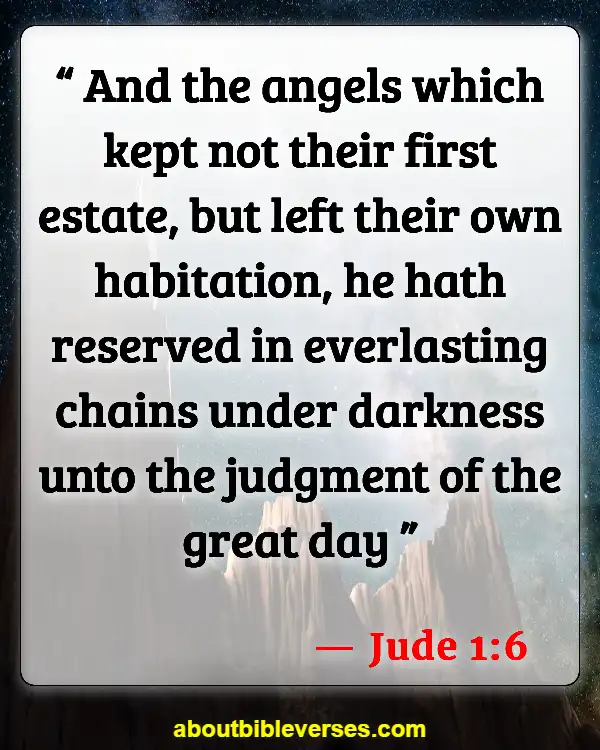 Jude 1:6
"And the angels which kept not their first estate, but left their own habitation, he hath reserved in everlasting chains under darkness unto the judgment of the great day"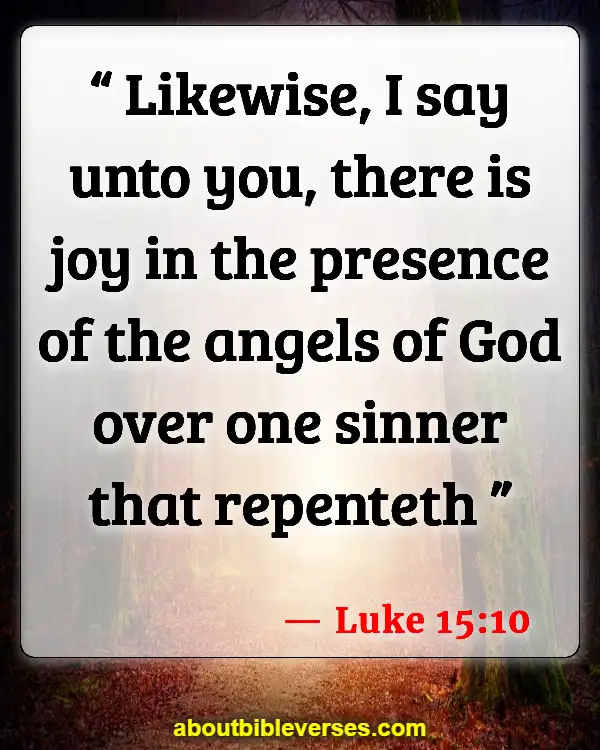 Luke 15:10
"Likewise, I say unto you, there is joy in the presence of the angels of God over one sinner that repenteth"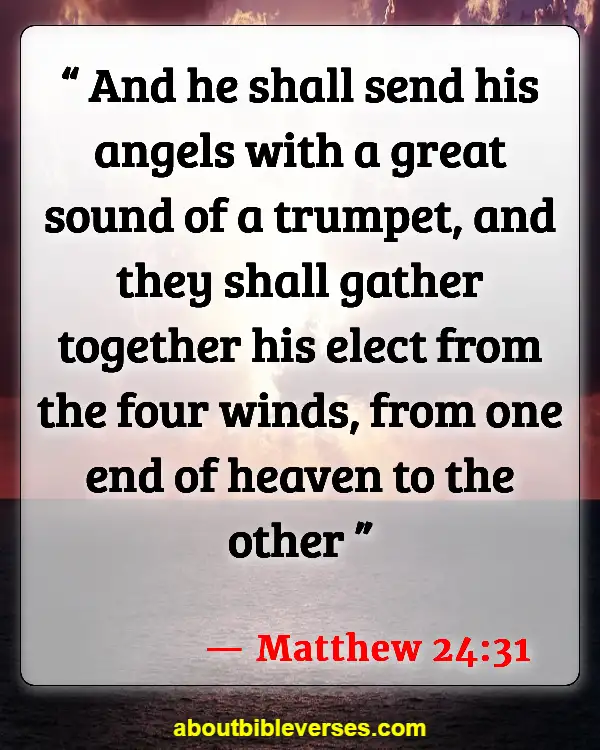 Matthew 24:31
"And he shall send his angels with a great sound of a trumpet, and they shall gather together his elect from the four winds, from one end of heaven to the other"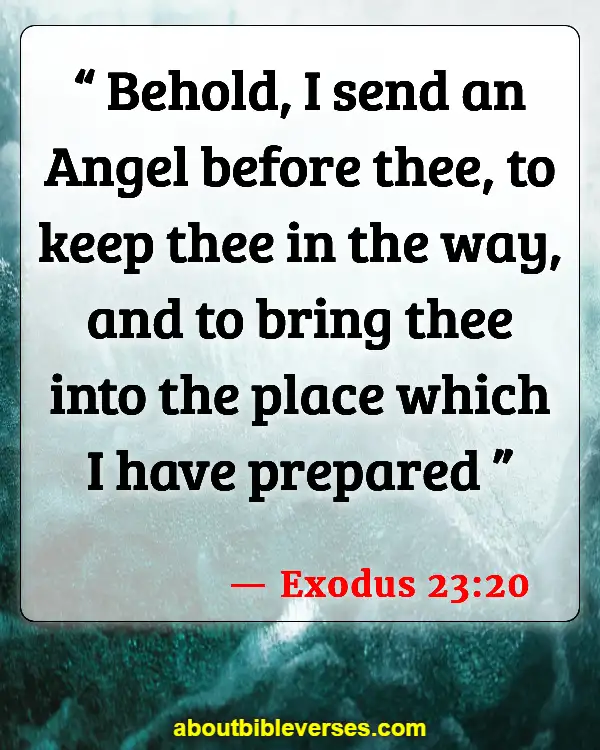 Exodus 23:20
"Behold, I send an Angel before thee, to keep thee in the way, and to bring thee into the place which I have prepared"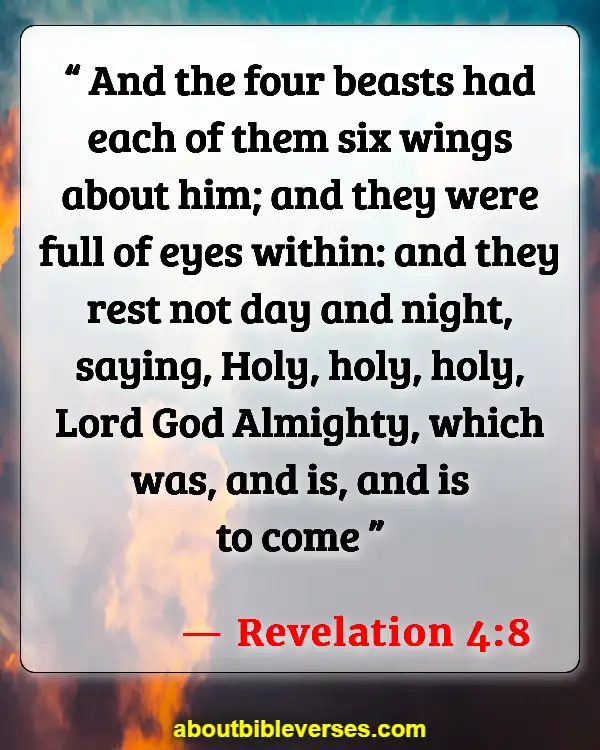 Revelation 4:8
"And the four beasts had each of them six wings about him; and they were full of eyes within: and they rest not day and night, saying, Holy, holy, holy, Lord God Almighty, which was, and is, and is to come"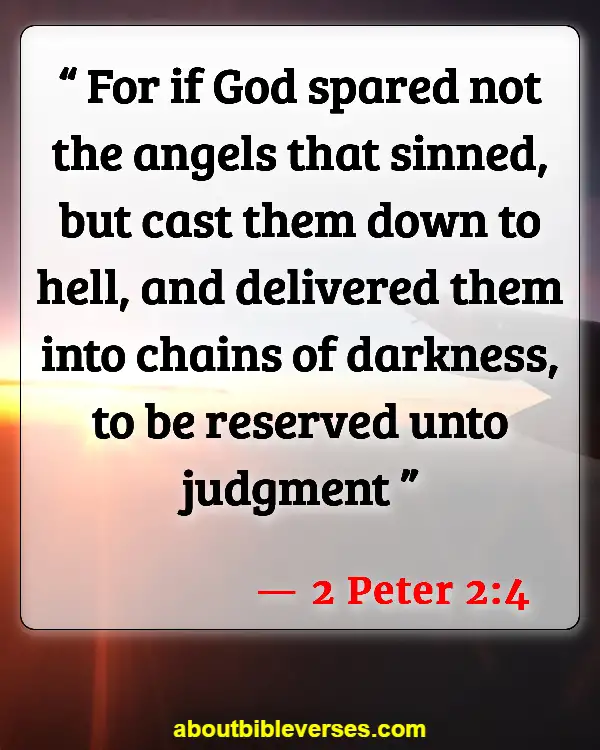 2 Peter 2:4
"For if God spared not the angels that sinned, but cast them down to hell, and delivered them into chains of darkness, to be reserved unto judgment"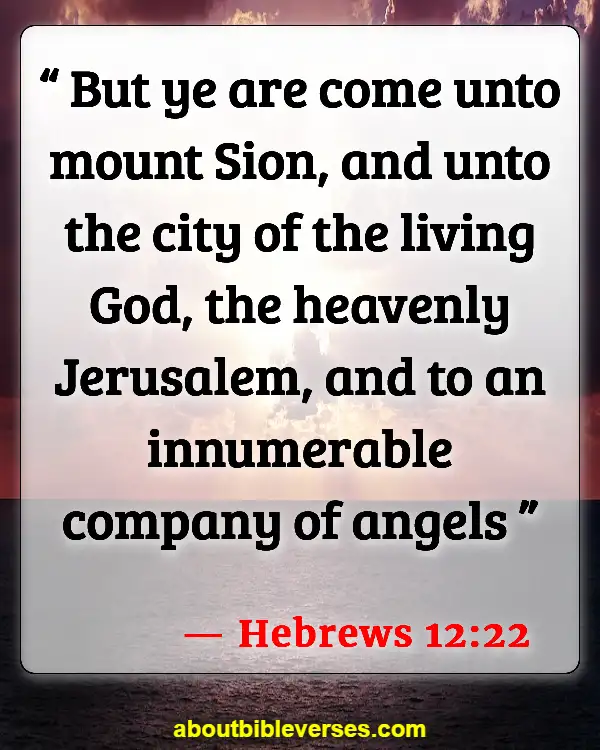 Hebrews 12:22
"But ye are come unto mount Sion, and unto the city of the living God, the heavenly Jerusalem, and to an innumerable company of angels"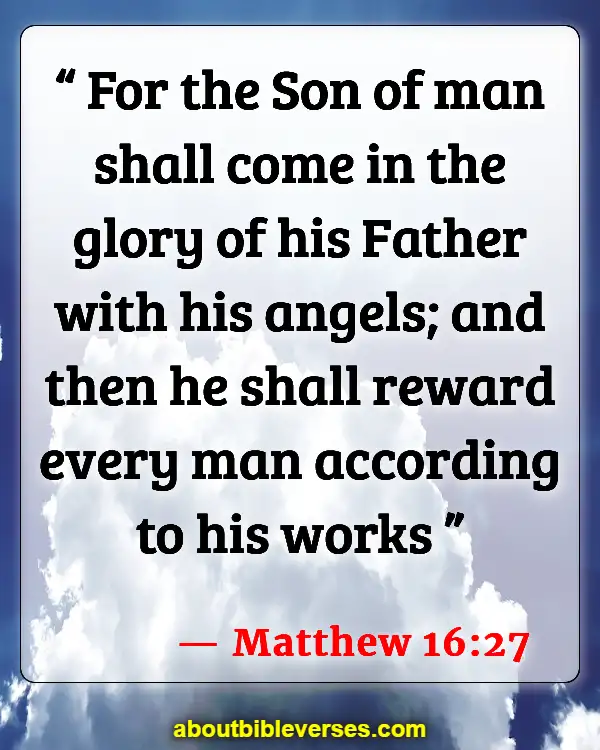 Matthew 16:27
"For the Son of man shall come in the glory of his Father with his angels; and then he shall reward every man according to his works"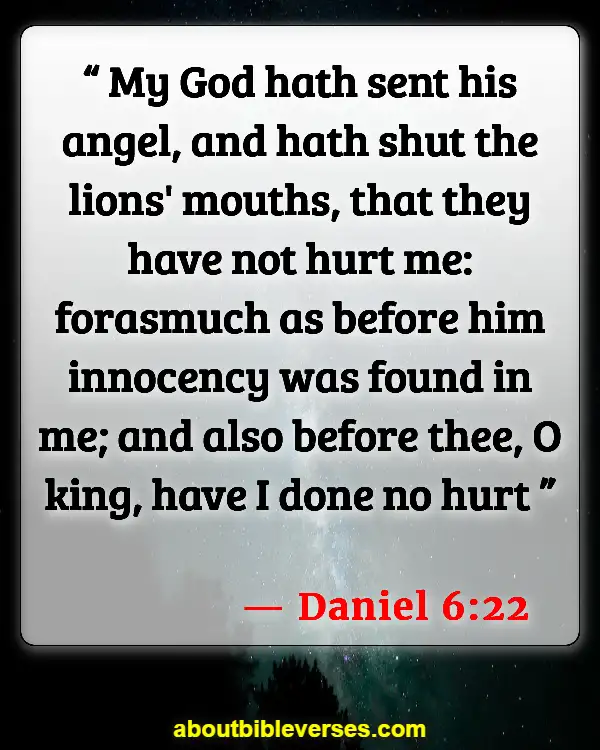 Daniel 6:22
"My God hath sent his angel, and hath shut the lions' mouths, that they have not hurt me: forasmuch as before him innocency was found in me; and also before thee, O king, have I done no hurt"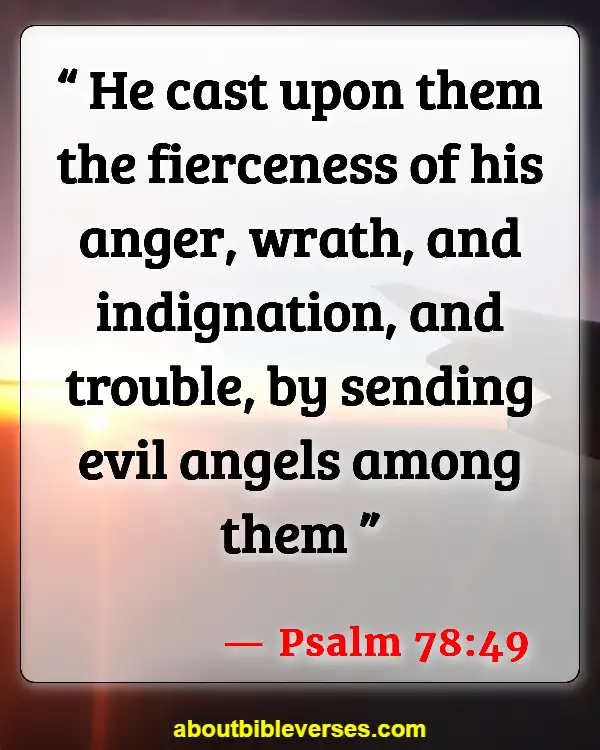 Psalm 78:49
"He cast upon them the fierceness of his anger, wrath, and indignation, and trouble, by sending evil angels among them"