Hello dear friends, welcome to our site in the name of Jesus Christ. Today we will look at the Bible Scriptures About Accumulating Wealth In KJV. If you like today's post then definitely comment and share.
Friends wealth may be seen as a blessing from God, but it should not be the focus of life but should be used to serve others and bring glory to God. Love of money should be avoided, as it can lead to corruption and loss of devotion to God.
For example Matthew 6:24 says, no one can serve two masters, for either he will hate the one and love the other, or he will be devoted to the one and despise the other. You cannot serve God and money.
Additionally, the Bible teaches that wealth should be used to serve others and bring glory to God.
1 Timothy 6:17-19 says, For those who are rich in this present age, not to be conceited or to set their hope on the uncertainty of riches, but on God, who provides us with all things abundantly for our enjoyment.
They must work well, be rich in good works, be generous and ready to share, thus storing up wealth for themselves as a good foundation for the future, so that they may truly hold on to life.
Dear friends now let's see the Bible scriptures below that talk about Accumulating Wealth.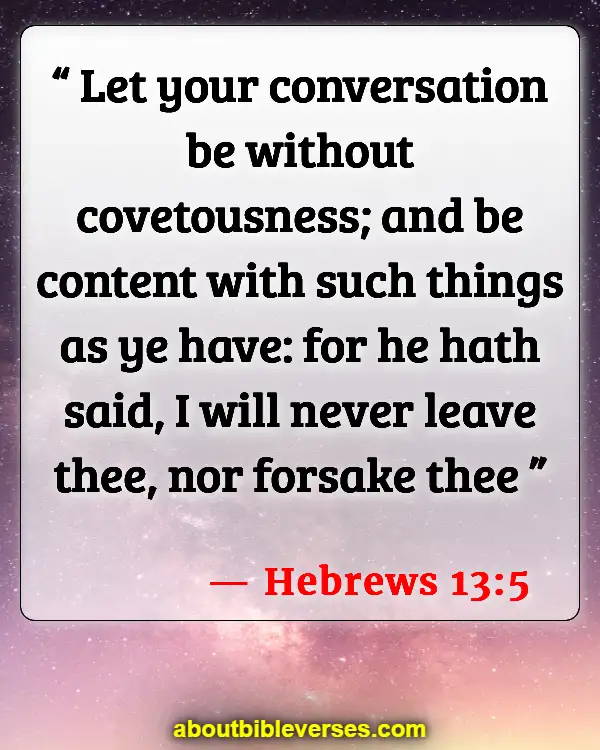 Hebrews 13:5
"Let your conversation be without covetousness; and be content with such things as ye have: for he hath said, I will never leave thee, nor forsake thee"
Ecclesiastes 5:10
"He that loveth silver shall not be satisfied with silver; nor he that loveth abundance with increase: this is also vanity"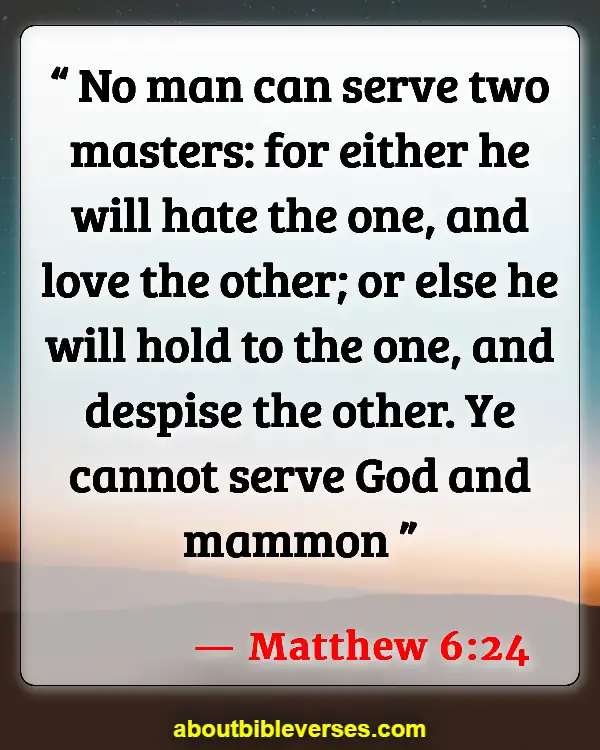 Matthew 6:24
"No man can serve two masters: for either he will hate the one, and love the other; or else he will hold to the one, and despise the other. Ye cannot serve God and mammon"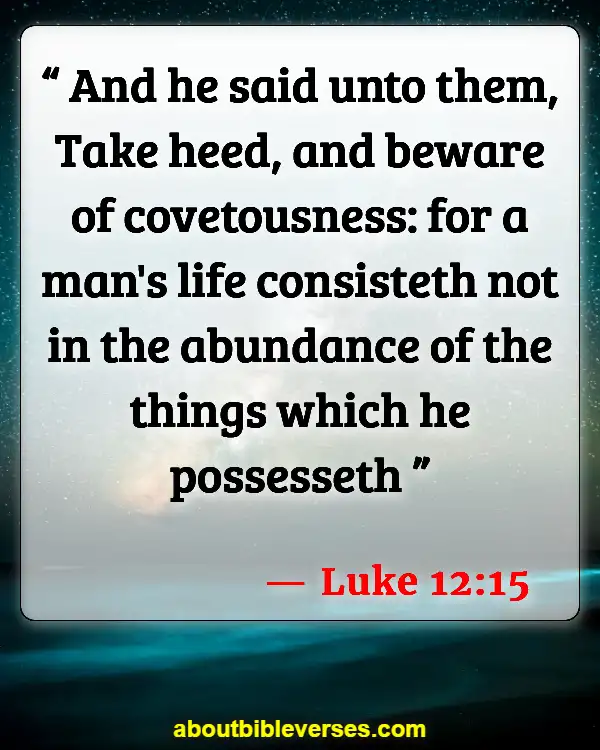 Luke 12:15
"And he said unto them, Take heed, and beware of covetousness: for a man's life consisteth not in the abundance of the things which he possesseth"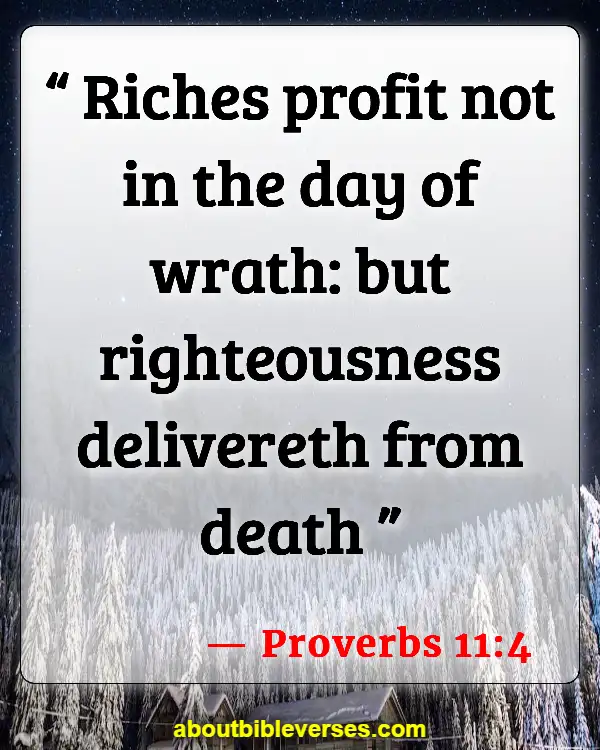 Proverbs 11:4
"Riches profit not in the day of wrath: but righteousness delivereth from death"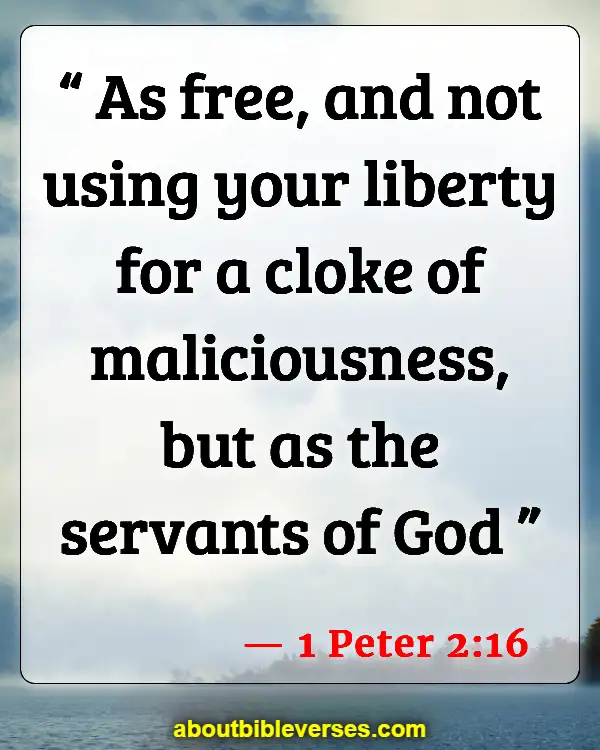 1 Peter 2:16
"As free, and not using your liberty for a cloke of maliciousness, but as the servants of God"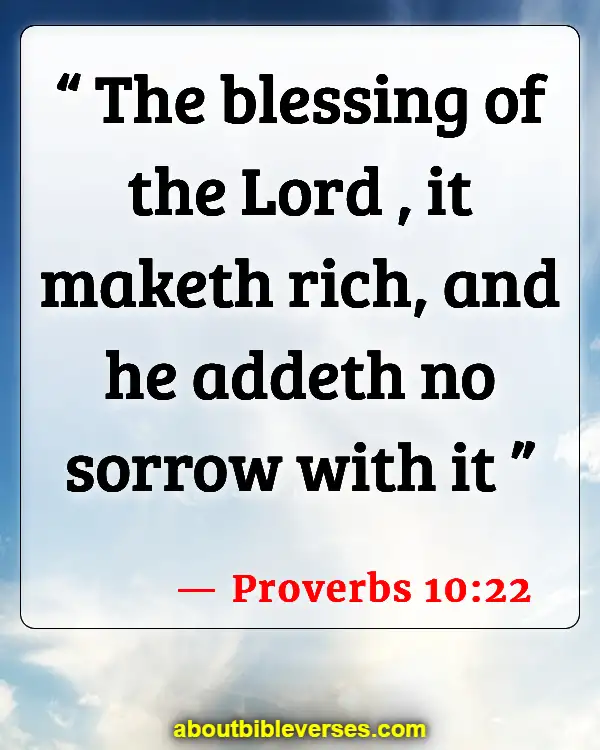 Proverbs 10:22
"The blessing of the Lord, it maketh rich, and he addeth no sorrow with it"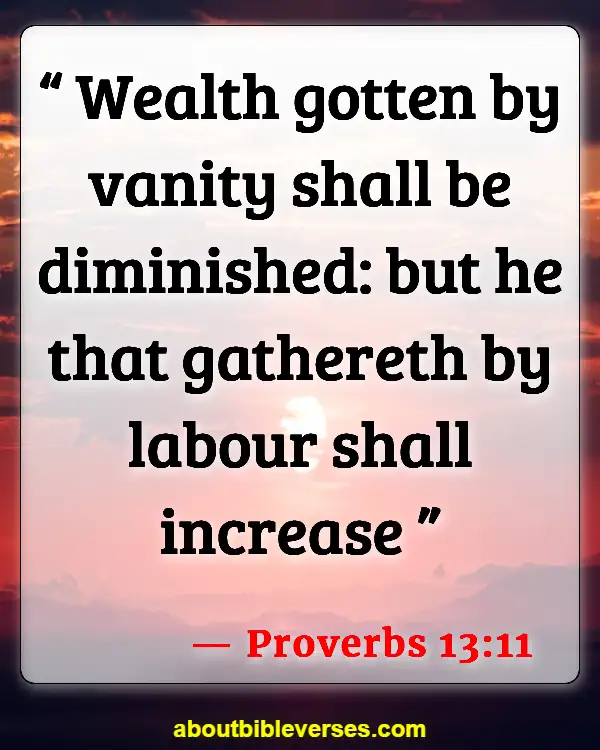 Proverbs 13:11
"Wealth gotten by vanity shall be diminished: but he that gathereth by labour shall increase"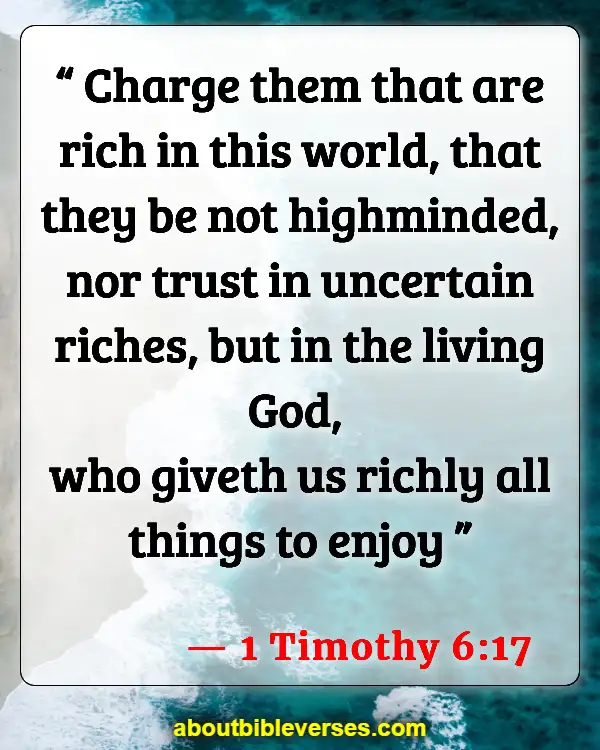 1 Timothy 6:17
"Charge them that are rich in this world, that they be not highminded, nor trust in uncertain riches, but in the living God, who giveth us richly all things to enjoy"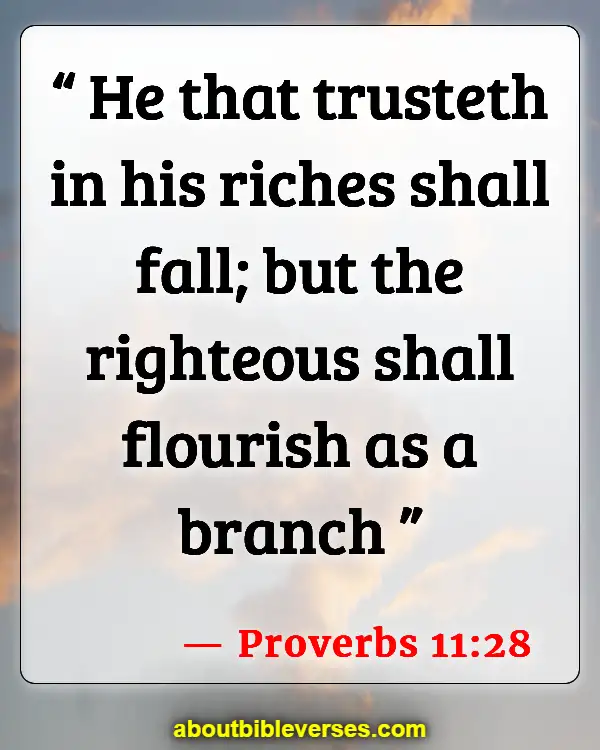 Proverbs 11:28
"He that trusteth in his riches shall fall; but the righteous shall flourish as a branch"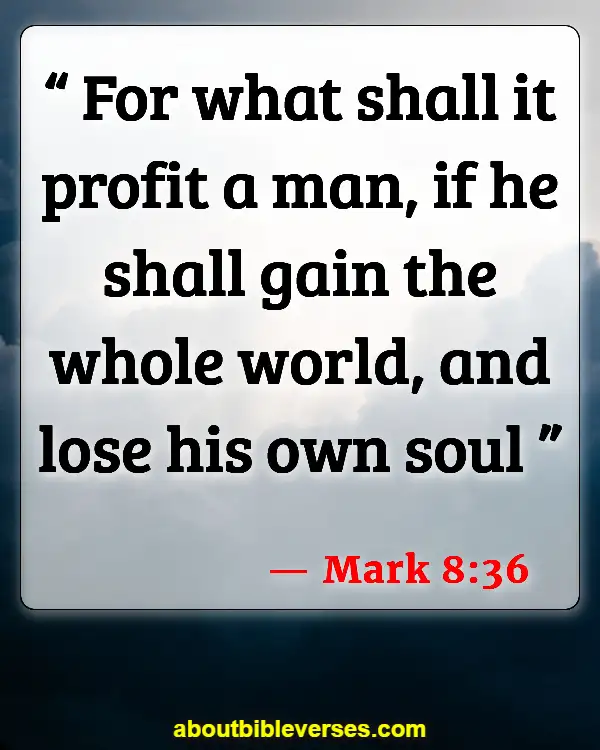 Mark 8:36
"For what shall it profit a man, if he shall gain the whole world, and lose his own soul?"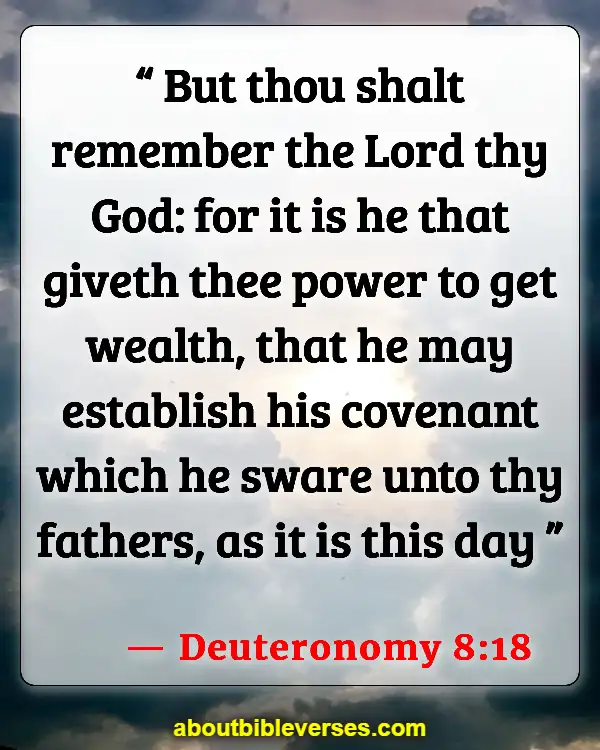 Deuteronomy 8:18
"But thou shalt remember the Lord thy God: for it is he that giveth thee power to get wealth, that he may establish his covenant which he sware unto thy fathers, as it is this day"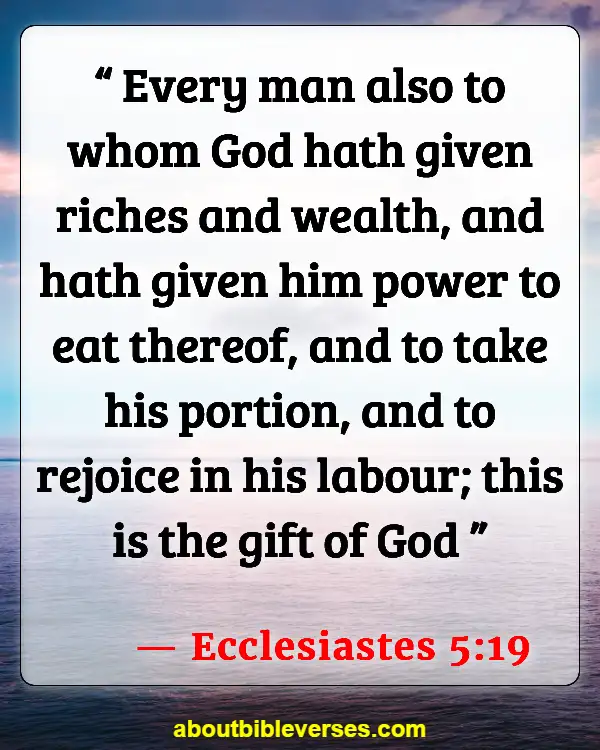 Ecclesiastes 5:19
"Every man also to whom God hath given riches and wealth, and hath given him power to eat thereof, and to take his portion, and to rejoice in his labour; this is the gift of God"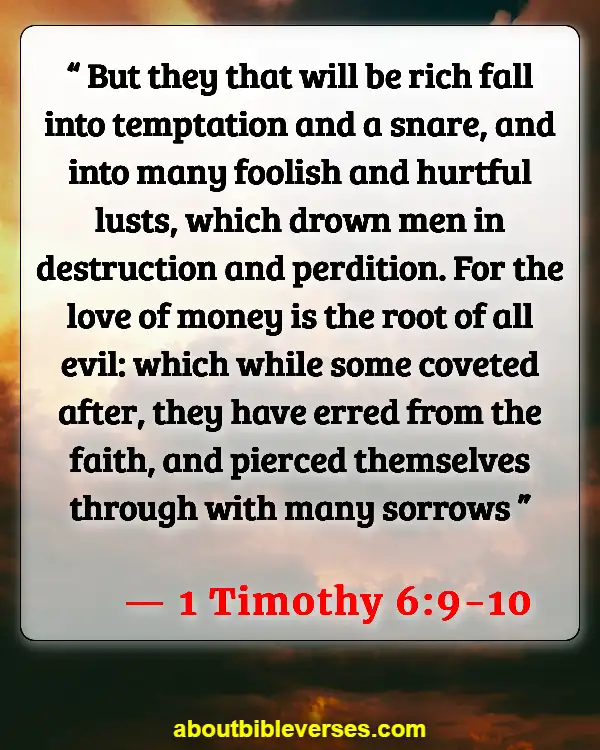 1 Timothy 6:9-10
"But they that will be rich fall into temptation and a snare, and into many foolish and hurtful lusts, which drown men in destruction and perdition.For the love of money is the root of all evil: which while some coveted after, they have erred from the faith, and pierced themselves through with many sorrows"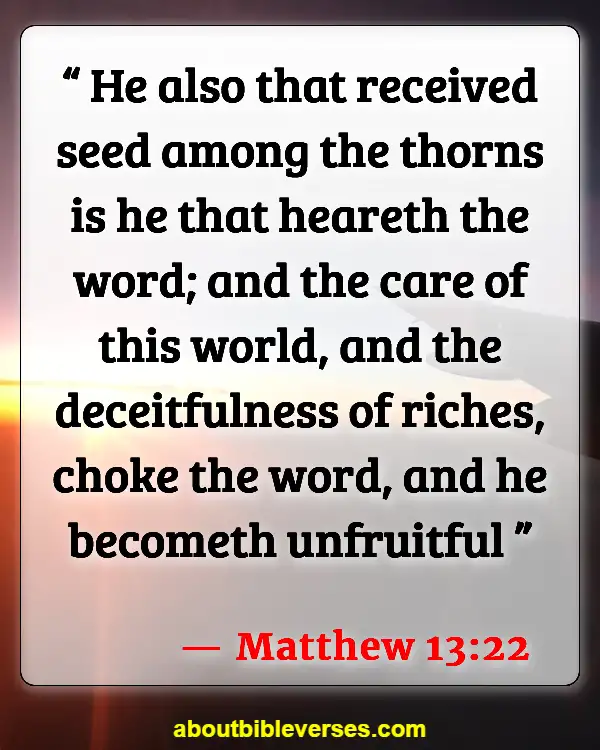 Matthew 13:22
"He also that received seed among the thorns is he that heareth the word; and the care of this world, and the deceitfulness of riches, choke the word, and he becometh unfruitful"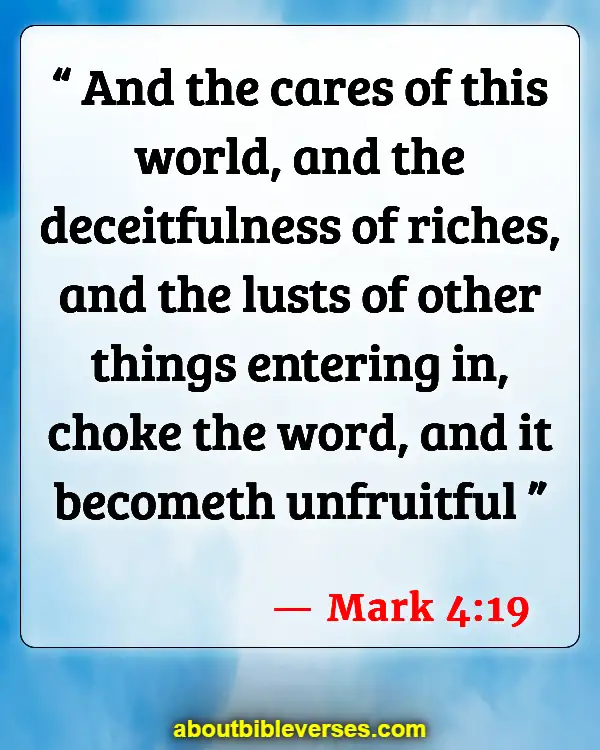 Mark 4:19
"And the cares of this world, and the deceitfulness of riches, and the lusts of other things entering in, choke the word, and it becometh unfruitful"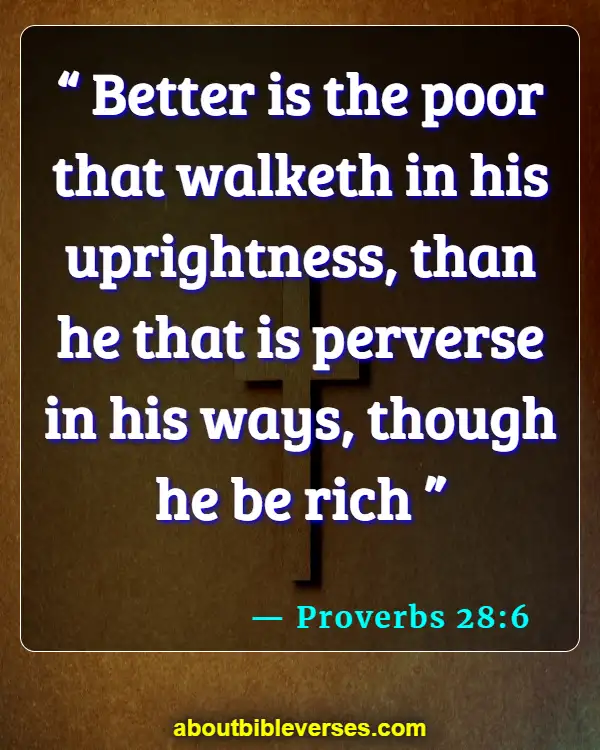 Proverbs 28:6
"Better is the poor that walketh in his uprightness, than he that is perverse in his ways, though he be rich"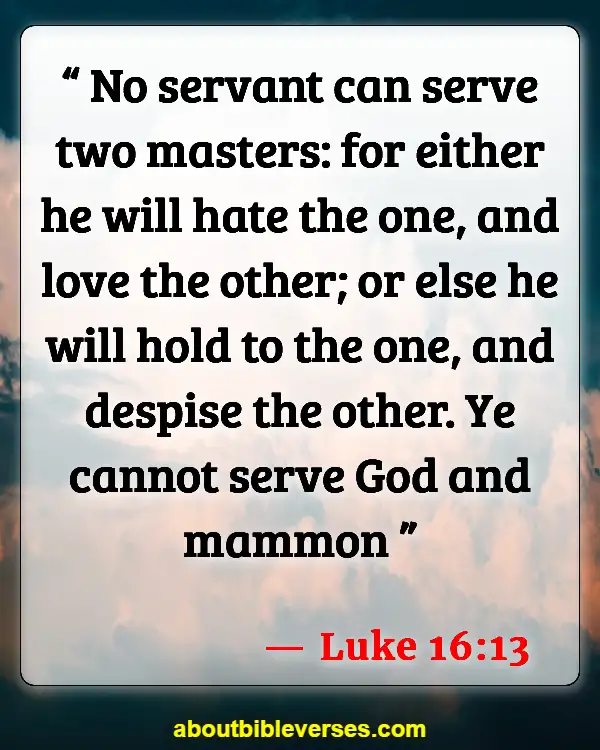 Luke 16:13
"No servant can serve two masters: for either he will hate the one, and love the other; or else he will hold to the one, and despise the other. Ye cannot serve God and mammon"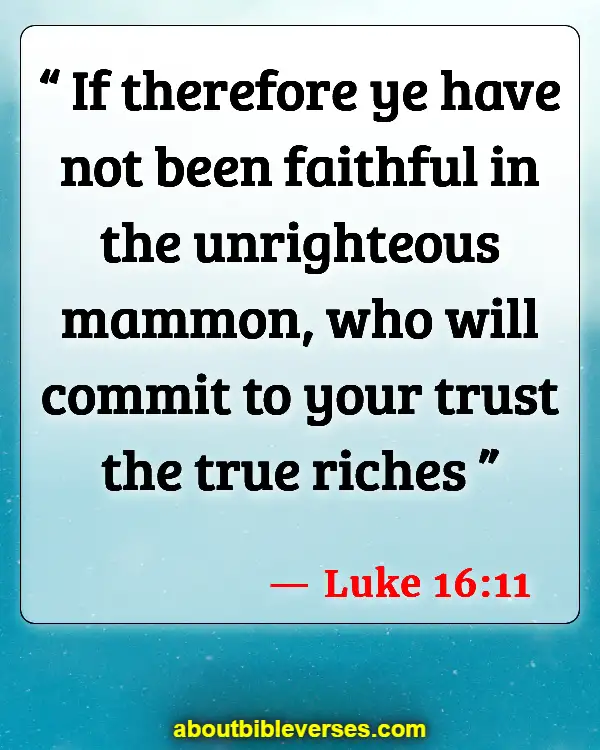 Luke 16:11
"If therefore ye have not been faithful in the unrighteous mammon, who will commit to your trust the true riches?"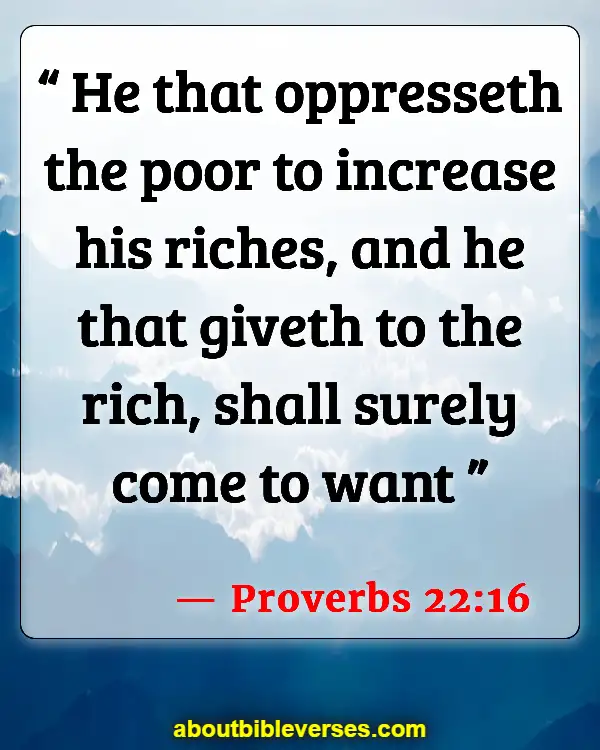 Proverbs 22:16
"He that oppresseth the poor to increase his riches, and he that giveth to the rich, shall surely come to want"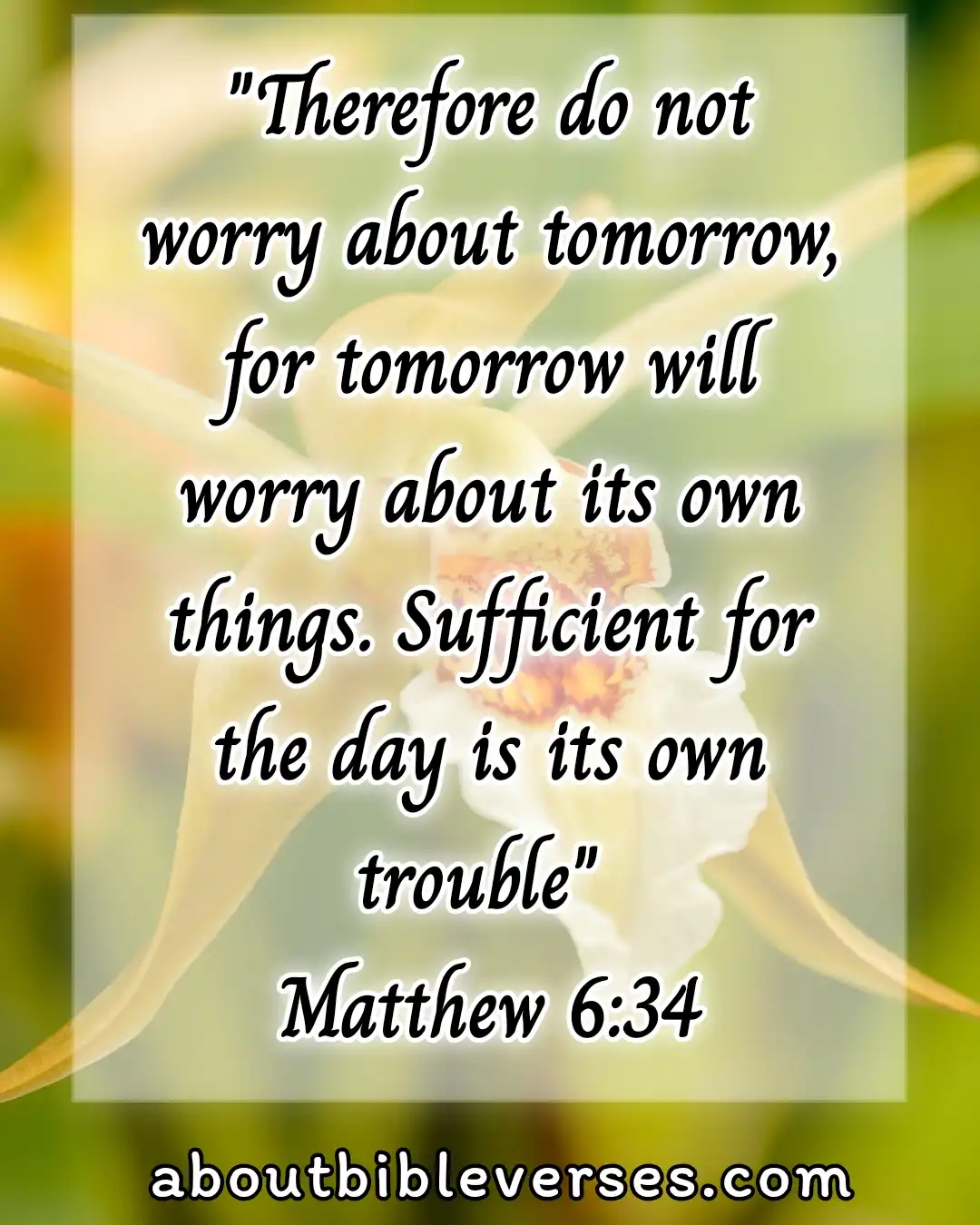 Matthew 6:34
"Take therefore no thought for the morrow: for the morrow shall take thought for the things of itself. Sufficient unto the day is the evil thereof"