The Bible teaches us that women possess incredible strength, both physically and spiritually. The Bible contains true stories of women who serve as an inspiration to all, highlighting their leadership, courage, wisdom, and devotion.
From the beginning, God created both men and women in His image, endowing them with equal value and worth. In the Bible, we see examples of women who demonstrated extraordinary strength in many ways.
For example, Deborah, a wise prophetess, demonstrated her strength by leading the Israelites into battle against their enemies. She fearlessly stood up for what was right and encouraged others to do the same. Her story teaches us that women possess the ability to lead and make a significant impact.
Another remarkable woman, Esther, exemplified bravery and courage. Despite the risks, she approached the king to save her people from destruction. Her unwavering faith in God's providence empowered her to face challenges head-on. Esther's story reminds us that women can make a taking bold steps and trusting in God's guidance.
Ruth, known for her loyalty and devotion, showed strength in her commitment. She chose to stay by her mother-in-law's side, even in the midst of adversity. Through her unwavering faithfulness, Ruth found favor and ultimately became part of the lineage leading to Jesus Christ.
Moreover, the Bible presents women as faithful disciples and supporters of Jesus. Mary Magdalene, for instance, displayed immense devotion and loyalty. She stood by Jesus' side throughout his ministry, even when others deserted him. Mary's unwavering love and commitment reveal the depth of women's faith and their ability to persevere.
The Bible portrays women as strong individuals who possess great inner strength and courage. Their faith, bravery, commitment, and wisdom are celebrated and serve as examples for us all.
Women's strength is not limited to physical might but extends to their character, resilience, and capacity to make a positive impact in the world. the Bible describes a virtuous woman who is diligent, wise, and caring. She manages her household with skill and kindness, ensuring the well-being of her family.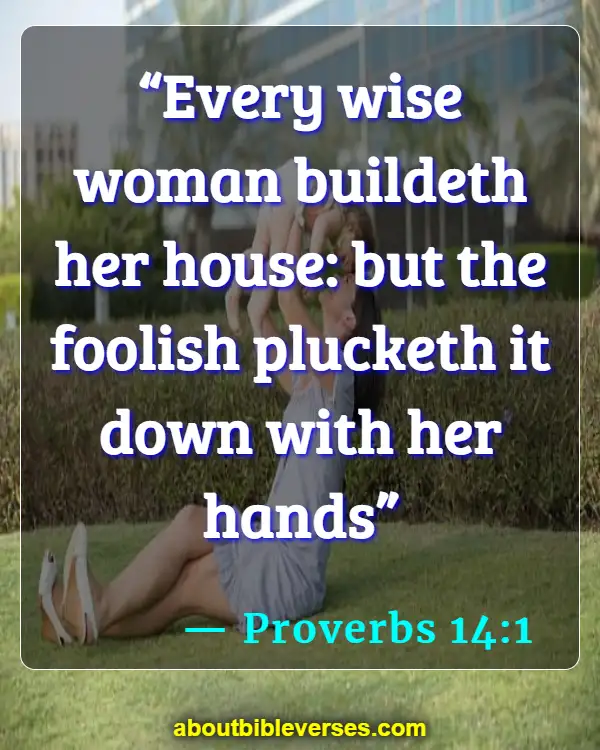 Proverbs 14:1
"Every wise woman buildeth her house: but the foolish plucketh it down with her hands"
Proverbs 31:17
"She girdeth her loins with strength, and strengtheneth her arms"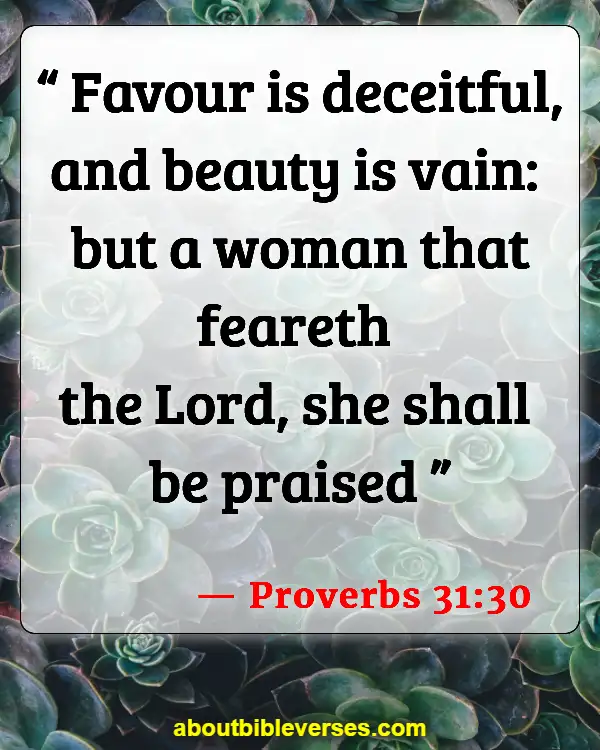 Proverbs 31:30
"Favour is deceitful, and beauty is vain: but a woman that feareth the Lord , she shall be praised"
Proverbs 31:10
"Who can find a virtuous woman? for her price is far above rubies"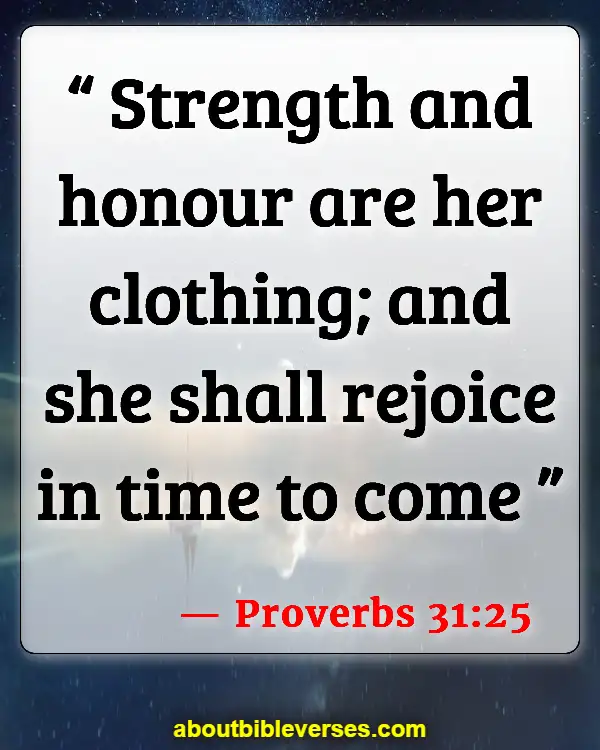 Proverbs 31:25
"Strength and honour are her clothing; and she shall rejoice in time to come"
Proverbs 31:26
"She openeth her mouth with wisdom; and in her tongue is the law of kindness"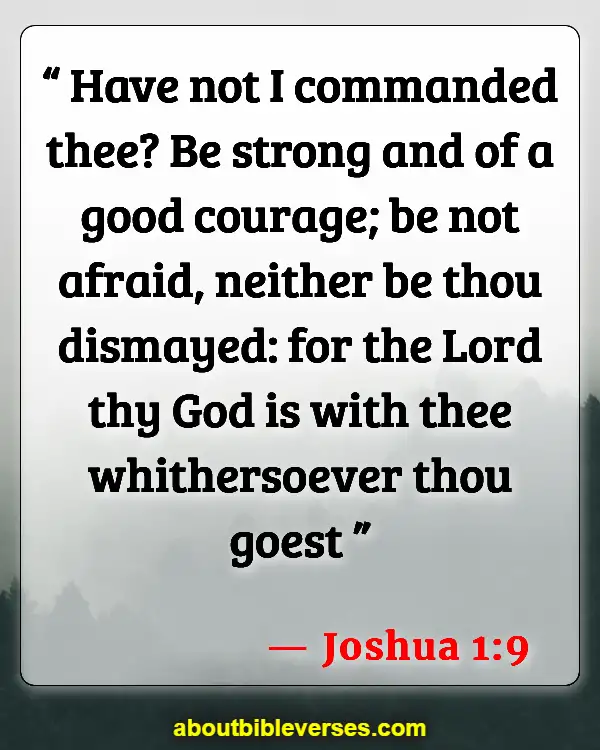 Joshua 1:9
"Have not I commanded thee? Be strong and of a good courage; be not afraid, neither be thou dismayed: for the Lord thy God is with thee whithersoever thou goest"
Philippians 4:13
"I can do all things through Christ which strengtheneth me"
Psalm 119:114
"Thou art my hiding place and my shield: I hope in thy word"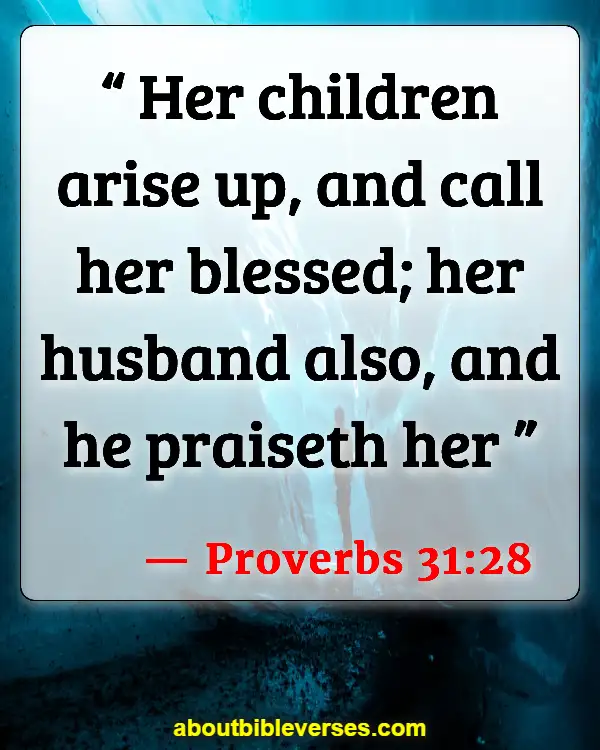 Proverbs 31:28
"Her children arise up, and call her blessed; her husband also, and he praiseth her"
1 Peter 3:4
"But let it be the hidden man of the heart, in that which is not corruptible, even the ornament of a meek and quiet spirit, which is in the sight of God of great price"
1 Corinthians 15:58
"Therefore, my beloved brethren, be ye stedfast, unmoveable, always abounding in the work of the Lord, forasmuch as ye know that your labour is not in vain in the Lord"
Proverbs 31:20
"She stretcheth out her hand to the poor; yea, she reacheth forth her hands to the needy"
2 Corinthians 12:9
"And he said unto me, My grace is sufficient for thee: for my strength is made perfect in weakness. Most gladly therefore will I rather glory in my infirmities, that the power of Christ may rest upon me"
Ruth 1:16
"And Ruth said, Intreat me not to leave thee, or to return from following after thee: for whither thou goest, I will go; and where thou lodgest, I will lodge: thy people shall be my people, and thy God my God"
Isaiah 40:31
"But they that wait upon the Lord shall renew their strength; they shall mount up with wings as eagles; they shall run, and not be weary; and they shall walk, and not faint"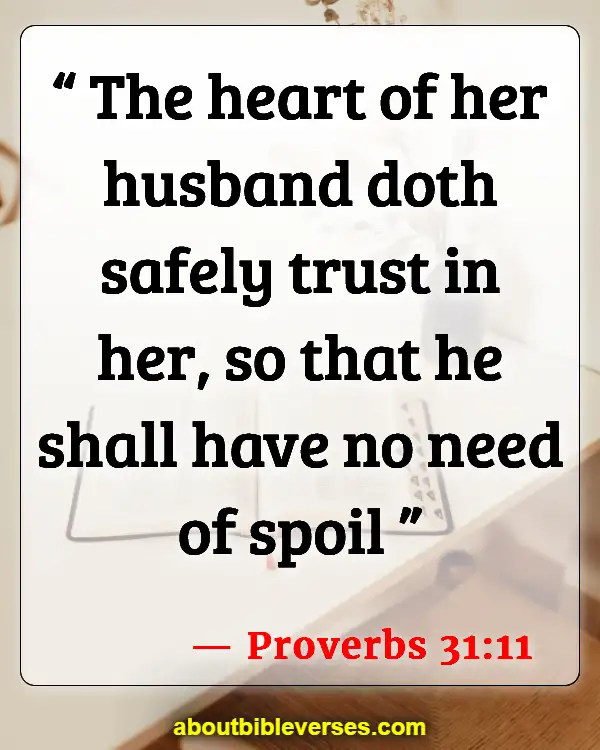 Proverbs 31:11
"The heart of her husband doth safely trust in her, so that he shall have no need of spoil"
Romans 8:28
"And we know that all things work together for good to them that love God, to them who are the called according to his purpose"
1 Peter 3:3-4
"Whose adorning let it not be that outward adorning of plaiting the hair, and of wearing of gold, or of putting on of apparel; But let it be the hidden man of the heart, in that which is not corruptible, even the ornament of a meek and quiet spirit, which is in the sight of God of great price"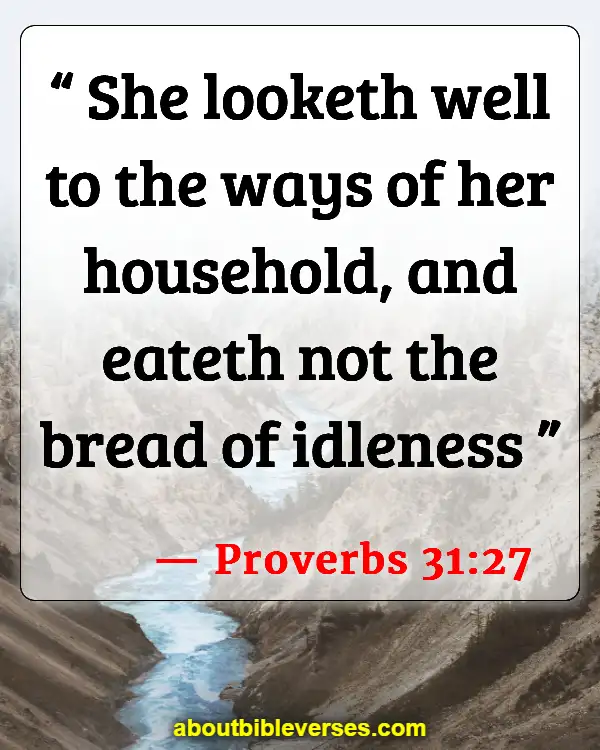 Proverbs 31:27
"She looketh well to the ways of her household, and eateth not the bread of idleness"
Luke 1:45
"And blessed is she that believed: for there shall be a performance of those things which were told her from the Lord"
Proverbs 31:15
"She riseth also while it is yet night, and giveth meat to her household, and a portion to her maidens"
Isaiah 41:10
"Fear thou not; for I am with thee: be not dismayed; for I am thy God: I will strengthen thee; yea, I will help thee; yea, I will uphold thee with the right hand of my righteousness"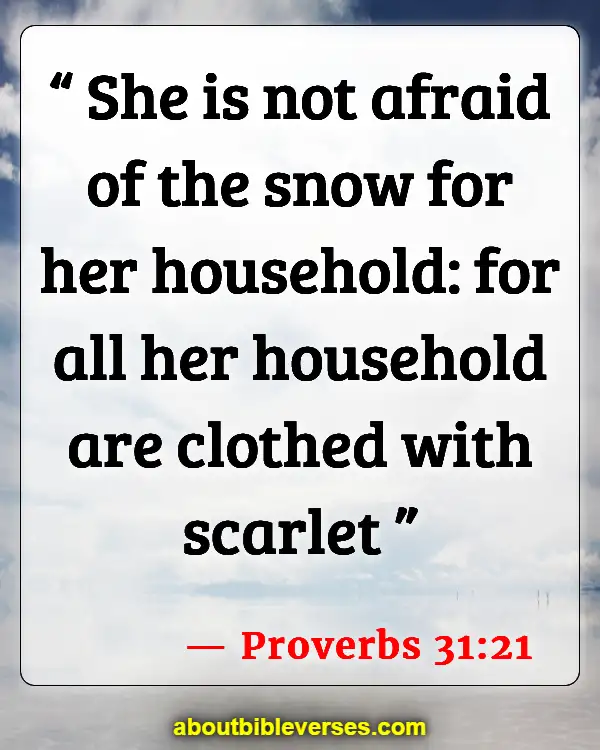 Proverbs 31:21
"She is not afraid of the snow for her household: for all her household are clothed with scarlet"
1 Peter 3:7
"Likewise, ye husbands, dwell with them according to knowledge, giving honour unto the wife, as unto the weaker vessel, and as being heirs together of the grace of life; that your prayers be not hindered"
Psalm 118:14
"The Lord is my strength and song, and is become my salvation"