Hello dear friends, welcome to our site in the name of Jesus Christ. Today we will look at the Bible Scriptures About welcoming guests In KJV. If you like today's post then definitely comment and share.
The Bible teaches that hospitality is an important aspect of our relationship with God and others. It is an opportunity to show love, kindness, and generosity and reflects Christ's love to those around us.
Friends, being hospitable and welcoming to others can bring blessings and benefits to oneself, while being unkind or neglectful can have negative consequences.
Dear friends now let's see the Bible scriptures below that talk about welcoming guests.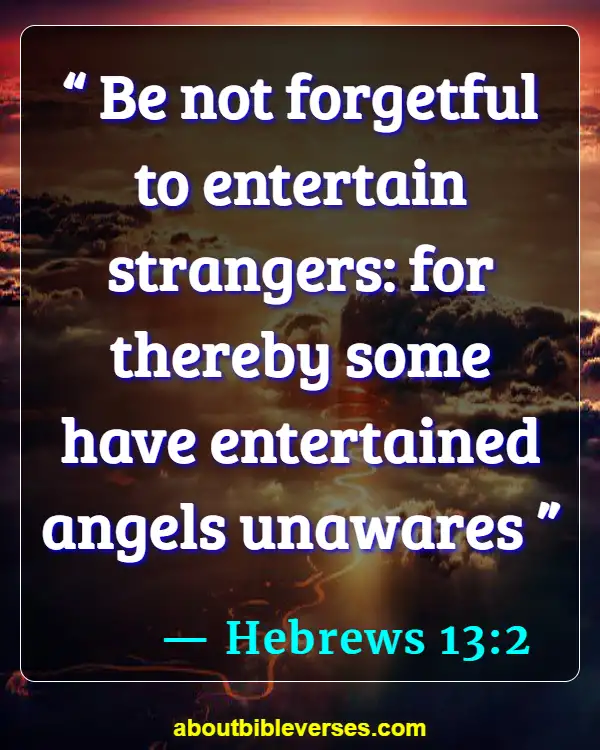 Hebrews 13:2
"Be not forgetful to entertain strangers: for thereby some have entertained angels unawares"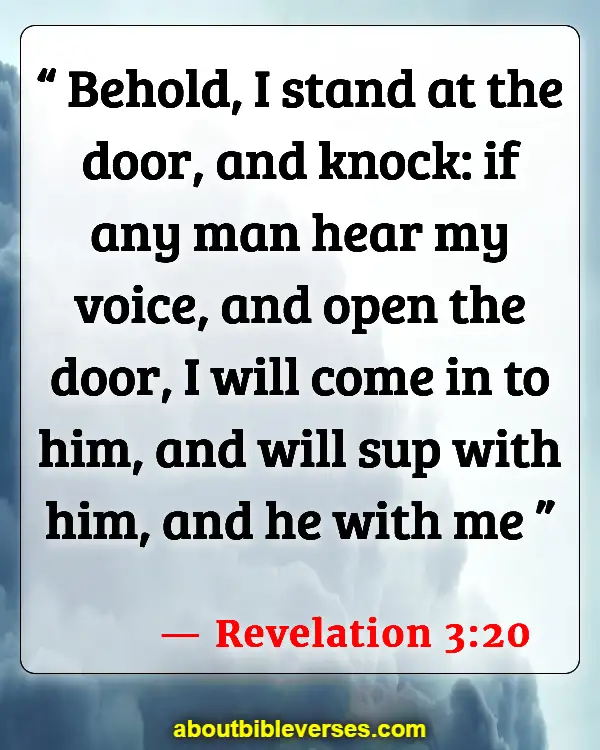 Revelation 3:20
"Behold, I stand at the door, and knock: if any man hear my voice, and open the door, I will come in to him, and will sup with him, and he with me"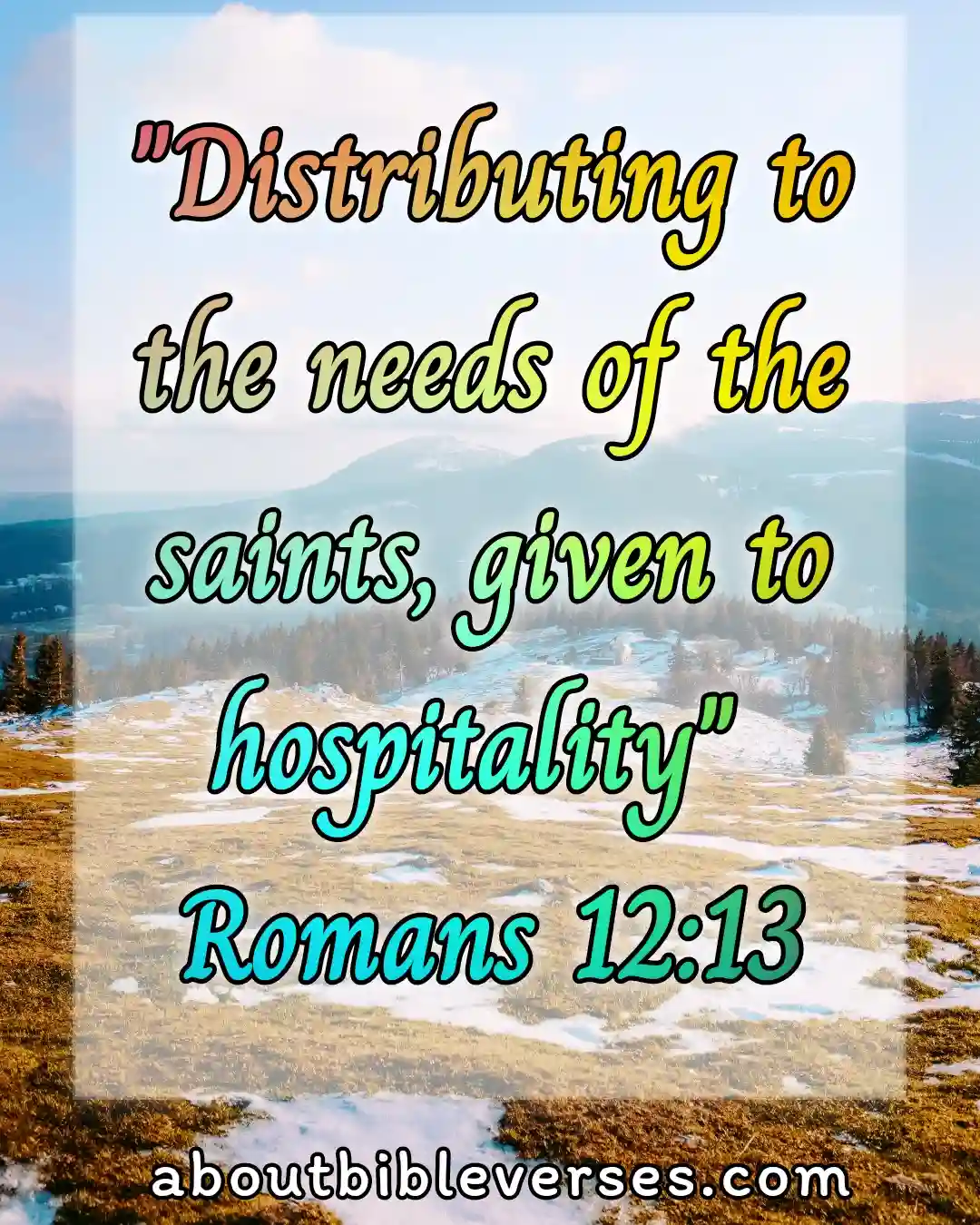 Romans 12:13
"Distributing to the necessity of saints; given to hospitality"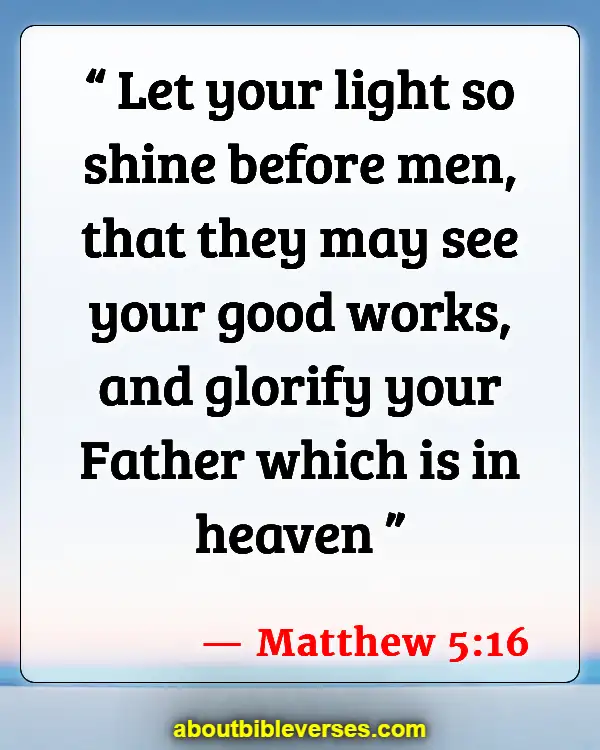 Matthew 5:16
"Let your light so shine before men, that they may see your good works, and glorify your Father which is in heaven"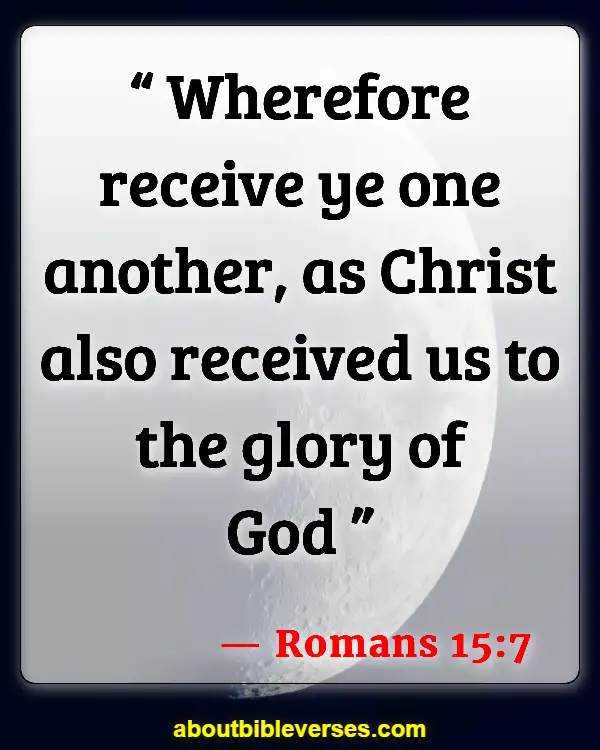 Romans 15:7
"Wherefore receive ye one another, as Christ also received us to the glory of God"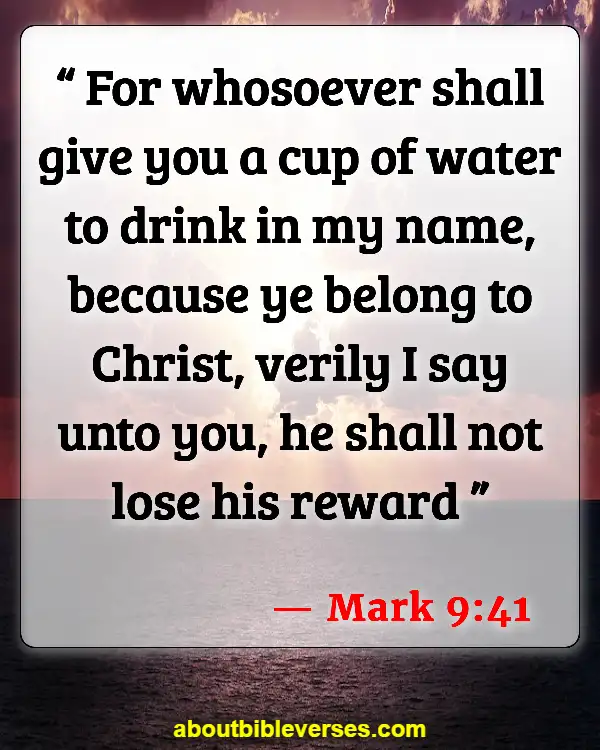 Mark 9:41
"For whosoever shall give you a cup of water to drink in my name, because ye belong to Christ, verily I say unto you, he shall not lose his reward"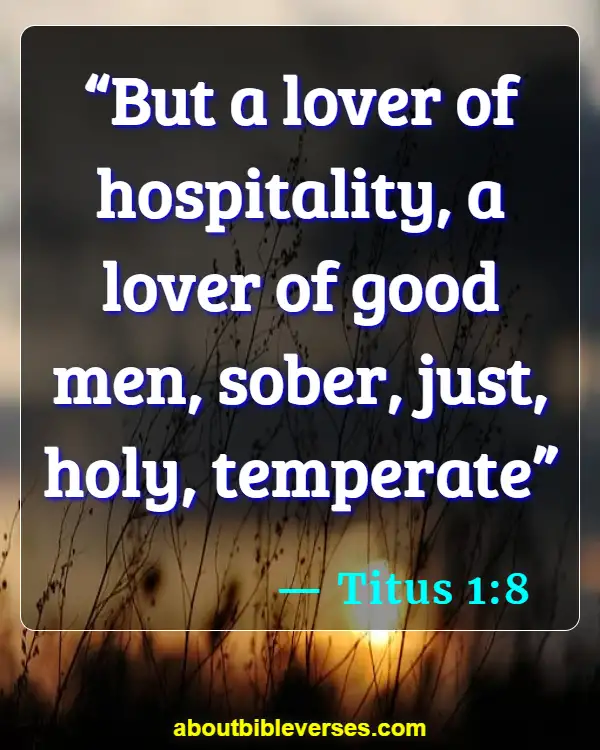 Titus 1:8
"But a lover of hospitality, a lover of good men, sober, just, holy, temperate"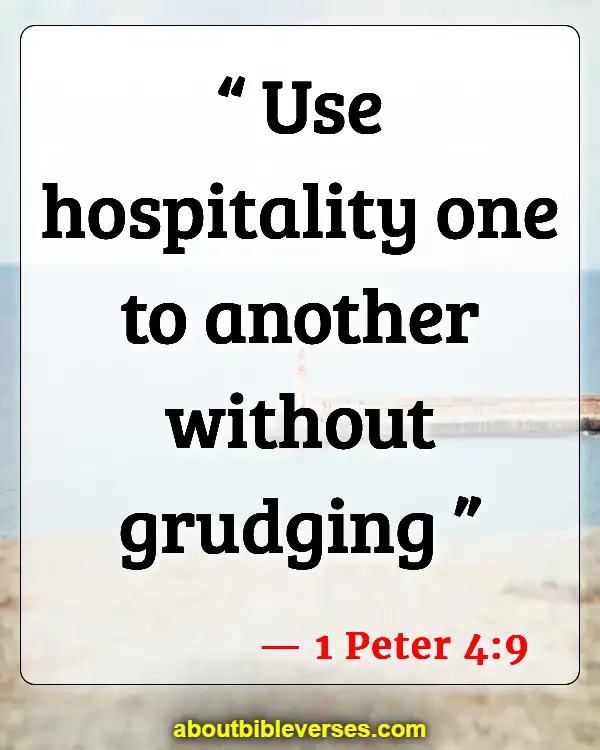 1 Peter 4:9
"Use hospitality one to another without grudging"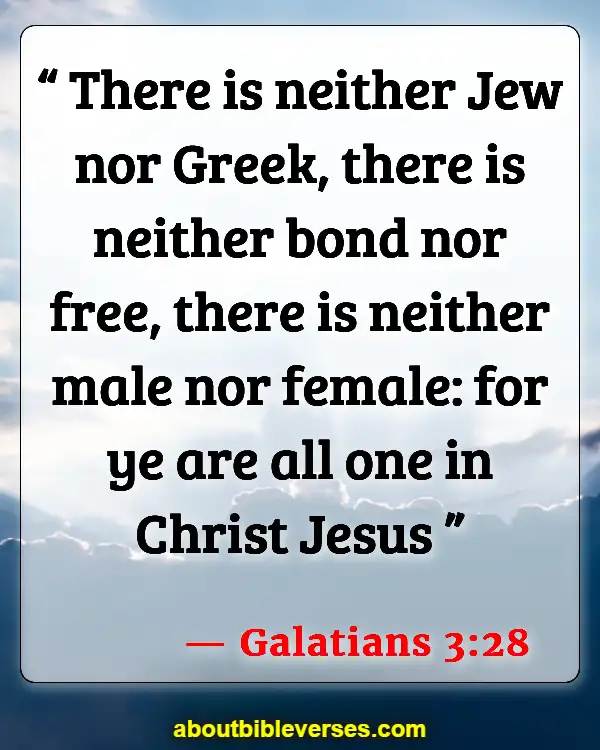 Galatians 3:28
"There is neither Jew nor Greek, there is neither bond nor free, there is neither male nor female: for ye are all one in Christ Jesus"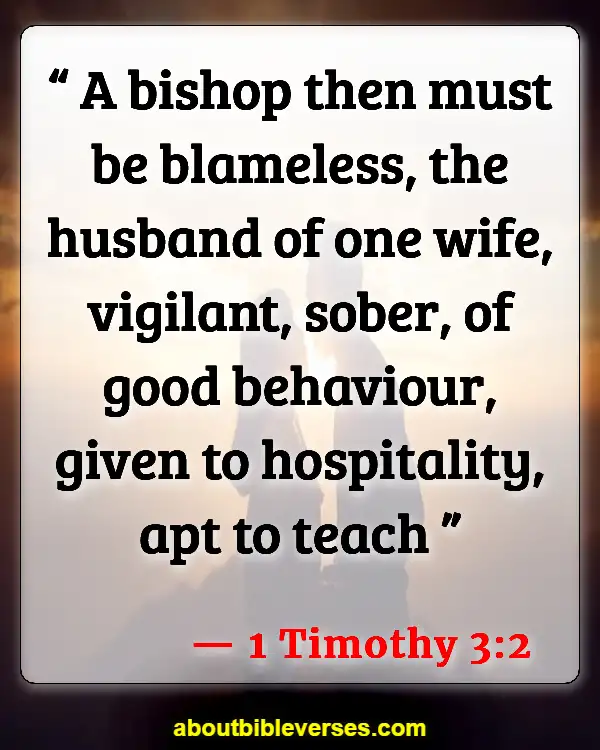 1 Timothy 3:2
"A bishop then must be blameless, the husband of one wife, vigilant, sober, of good behaviour, given to hospitality, apt to teach"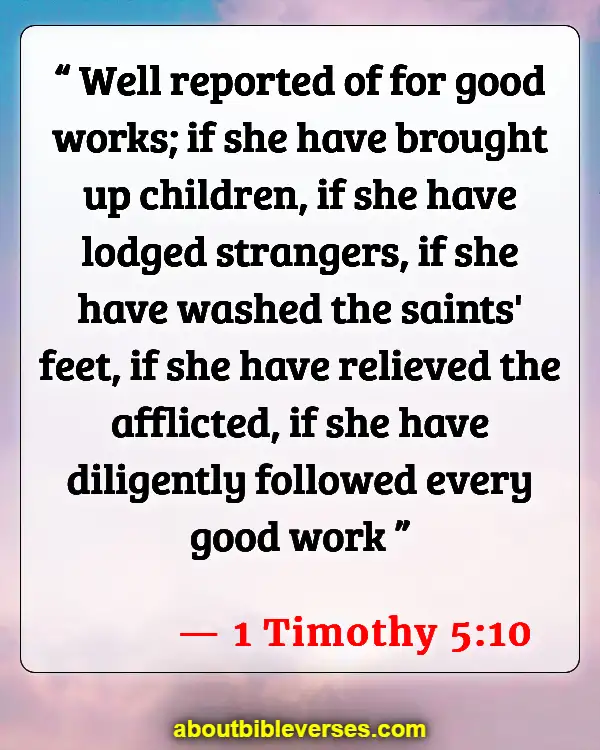 1 Timothy 5:10
"Well reported of for good works; if she have brought up children, if she have lodged strangers, if she have washed the saints' feet, if she have relieved the afflicted, if she have diligently followed every good work"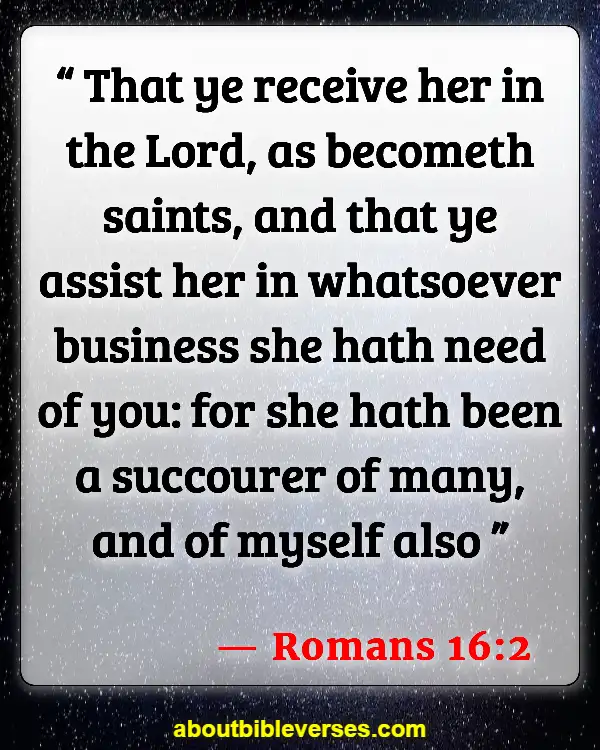 Romans 16:2
"That ye receive her in the Lord, as becometh saints, and that ye assist her in whatsoever business she hath need of you: for she hath been a succourer of many, and of myself also"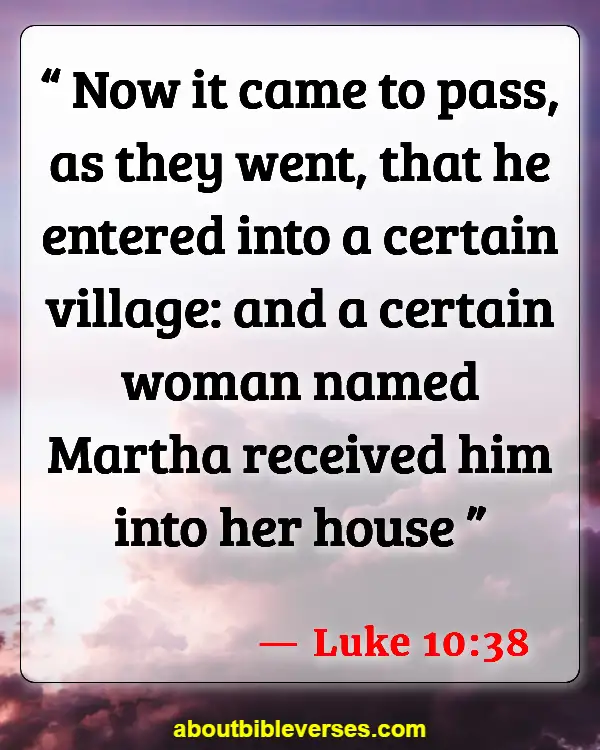 Luke 10:38
"Now it came to pass, as they went, that he entered into a certain village: and a certain woman named Martha received him into her house"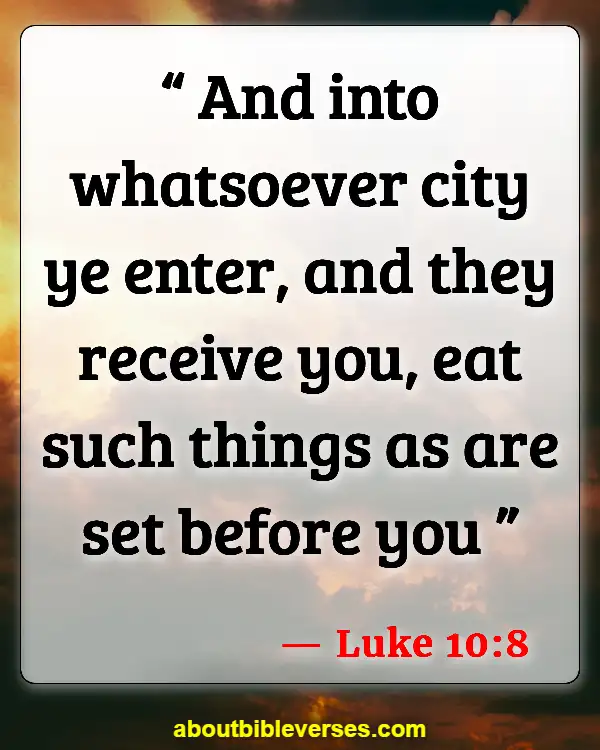 Luke 10:8
"And into whatsoever city ye enter, and they receive you, eat such things as are set before you"