Dear friends, waiting patiently is no easy task in our fast-paced world. Yet Scripture calls us to trust in God's timing, not our own.
When prayers seem unanswered, hopes delayed, or promises unfulfilled, frustration can set in. We may be tempted to take matters into our own hands. But this leads only to more turmoil. The Lord's ways are higher than ours. His timeline is eternal, while we see only glimpses.
Consider the farmer who must wait months for his crop to grow. First he prepares the soil, then plants the seed, and finally tends the field until harvest. At each stage he waits, trusting the natural rhythms. So too should we cultivate patient endurance as we sow spiritual seeds in faith.
In times of waiting, fretting accomplishes nothing. Better to pour our anxiety into prayer, and redirect our focus. Serve others. Give thanks. Delight in God's blessings today. His grace is sufficient for all our needs in this moment. Waiting patiently allows our roots to grow deep in God's love.
Dear friends, now let's see the Bible scriptures below that talk about waiting patiently.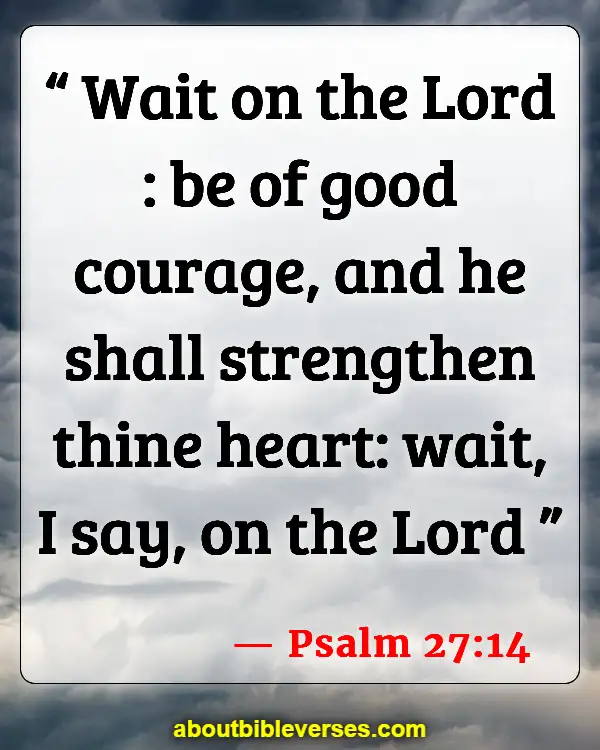 Psalm 27:14
"Wait on the Lord : be of good courage, and he shall strengthen thine heart: wait, I say, on the Lord"
Isaiah 40:31
"But they that wait upon the Lord shall renew their strength; they shall mount up with wings as eagles; they shall run, and not be weary; and they shall walk, and not faint"
Lamentations 3:25
"The Lord is good unto them that wait for him, to the soul that seeketh him"
Psalm 37:34
"Wait on the Lord , and keep his way, and he shall exalt thee to inherit the land: when the wicked are cut off, thou shalt see it"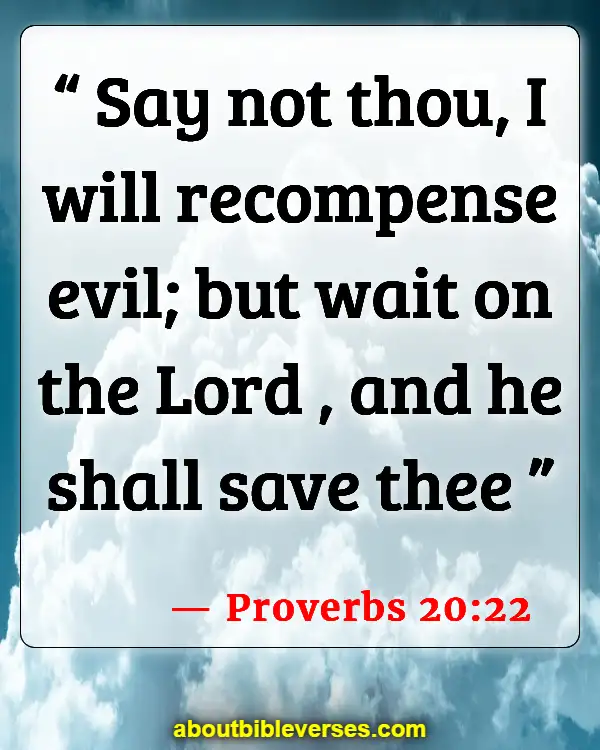 Proverbs 20:22
"Say not thou, I will recompense evil; but wait on the Lord , and he shall save thee"
Psalm 130:5-6
"I wait for the Lord , my soul doth wait, and in his word do I hope. My soul waiteth for the Lord more than they that watch for the morning: I say, more than they that watch for the morning"
Romans 8:25
"But if we hope for that we see not, then do we with patience wait for it"
Hebrews 6:15
"And so, after he had patiently endured, he obtained the promise"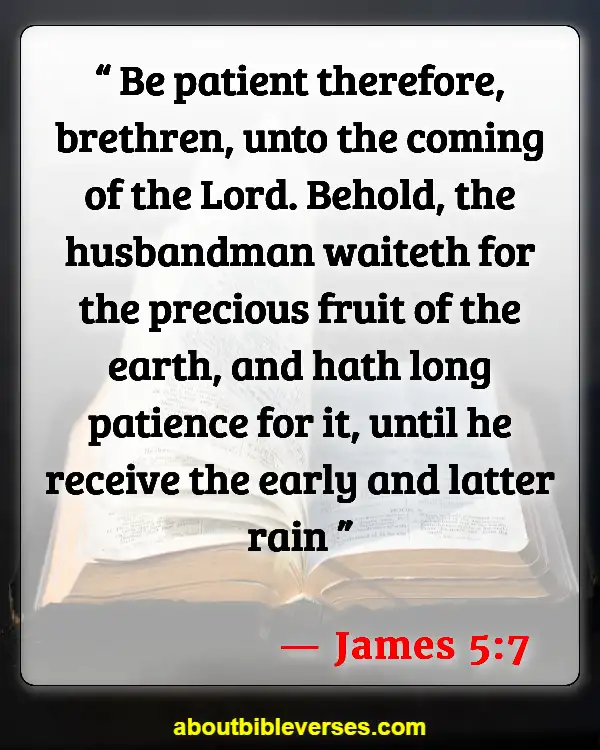 James 5:7
"Be patient therefore, brethren, unto the coming of the Lord. Behold, the husbandman waiteth for the precious fruit of the earth, and hath long patience for it, until he receive the early and latter rain"
Isaiah 30:18
"And therefore will the Lord wait, that he may be gracious unto you, and therefore will he be exalted, that he may have mercy upon you: for the Lord is a God of judgment: blessed are all they that wait for him"
Micah 7:7
"Therefore I will look unto the Lord ; I will wait for the God of my salvation: my God will hear me"
Habakkuk 2:3
"For the vision is yet for an appointed time, but at the end it shall speak, and not lie: though it tarry, wait for it; because it will surely come, it will not tarry"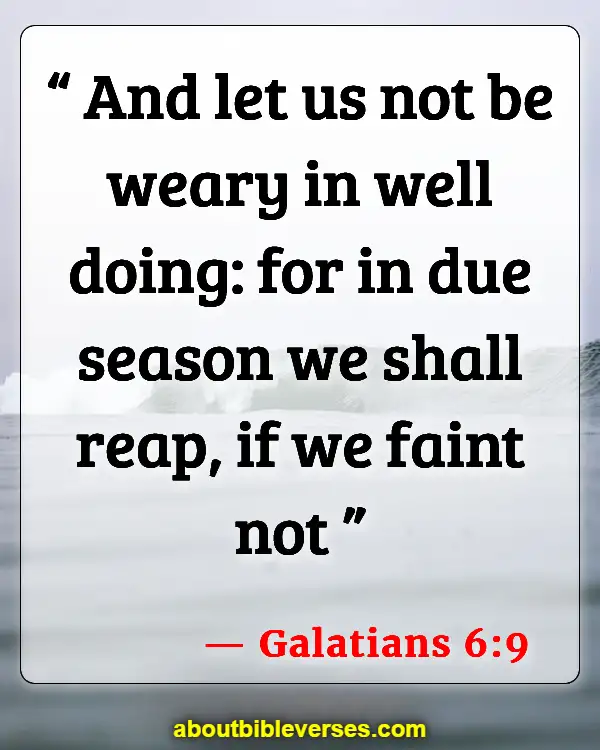 Galatians 6:9
"And let us not be weary in well doing: for in due season we shall reap, if we faint not"
Hebrews 10:36
"For ye have need of patience, that, after ye have done the will of God, ye might receive the promise"
Psalm 37:7
"Rest in the Lord , and wait patiently for him: fret not thyself because of him who prospereth in his way, because of the man who bringeth wicked devices to pass"
Psalm 62:5
"My soul, wait thou only upon God; for my expectation is from him"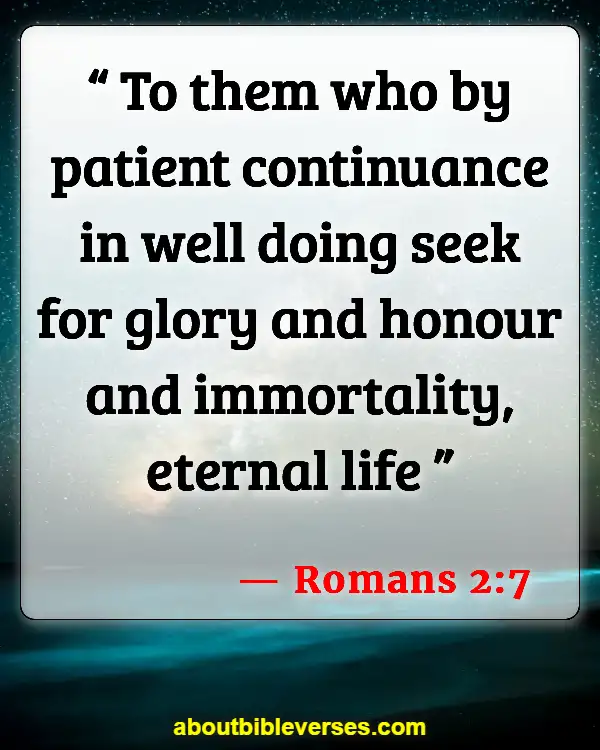 Romans 2:7
"To them who by patient continuance in well doing seek for glory and honour and immortality, eternal life"
Romans 5:3-4
"And not only so, but we glory in tribulations also: knowing that tribulation worketh patience; And patience, experience; and experience, hope"
James 1:3-4
"Knowing this, that the trying of your faith worketh patience. But let patience have her perfect work, that ye may be perfect and entire, wanting nothing"
Romans 8:24
"For we are saved by hope: but hope that is seen is not hope: for what a man seeth, why doth he yet hope for?"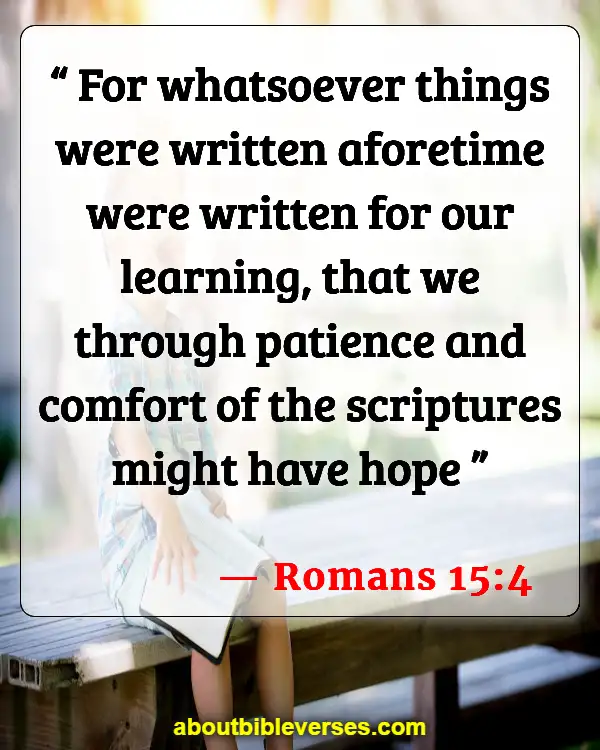 Romans 15:4
"For whatsoever things were written aforetime were written for our learning, that we through patience and comfort of the scriptures might have hope"
2 Peter 3:9
"The Lord is not slack concerning his promise, as some men count slackness; but is longsuffering to us-ward, not willing that any should perish, but that all should come to repentance"
Psalm 25:5
"Lead me in thy truth, and teach me: for thou art the God of my salvation; on thee do I wait all the day"
Psalm 33:20
"Our soul waiteth for the Lord : he is our help and our shield"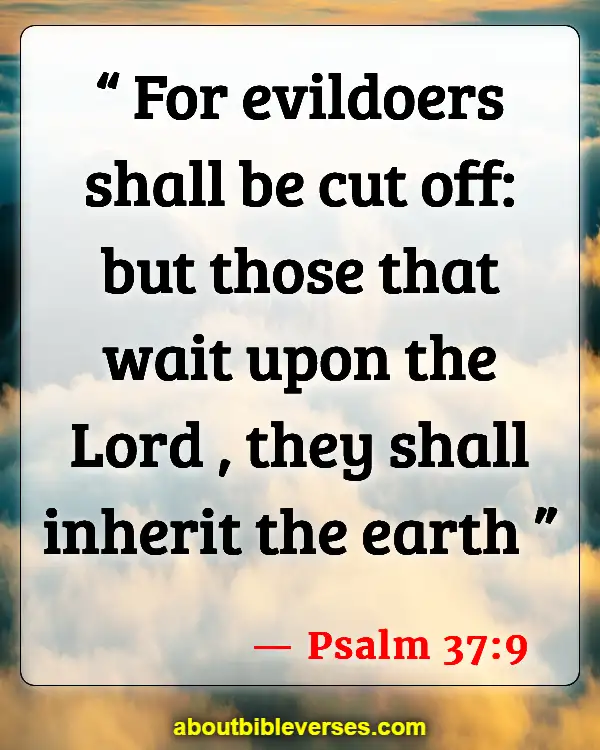 Psalm 37:9
"For evildoers shall be cut off: but those that wait upon the Lord , they shall inherit the earth"
Psalm 40:1
"I waited patiently for the Lord ; and he inclined unto me, and heard my cry"
Psalm 52:9
"I will praise thee for ever, because thou hast done it: and I will wait on thy name; for it is good before thy saints"
Psalm 130:5
"I wait for the Lord , my soul doth wait, and in his word do I hope"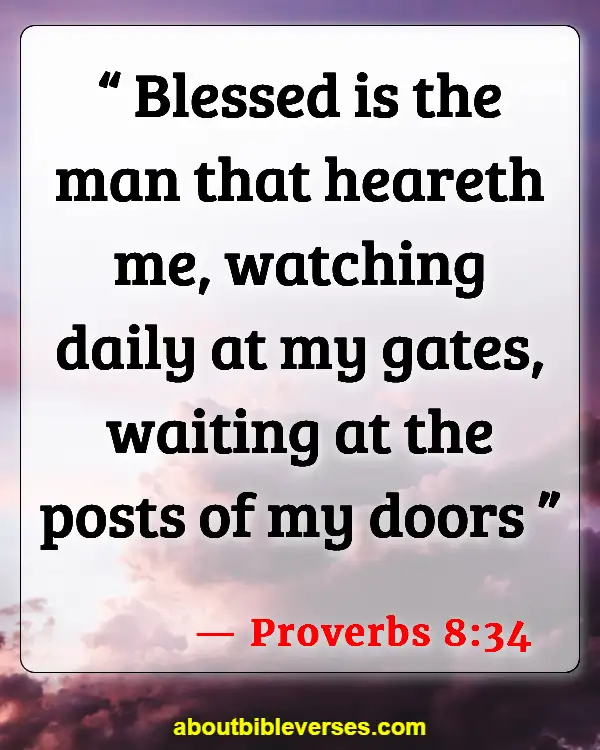 Proverbs 8:34
"Blessed is the man that heareth me, watching daily at my gates, waiting at the posts of my doors"
Isaiah 8:17
"And I will wait upon the Lord , that hideth his face from the house of Jacob, and I will look for him"
Hosea 12:6
"Therefore turn thou to thy God: keep mercy and judgment and wait on thy God continually"
1 Corinthians 1:7
"So that ye come behind in no gift; waiting for the coming of our Lord Jesus Christ"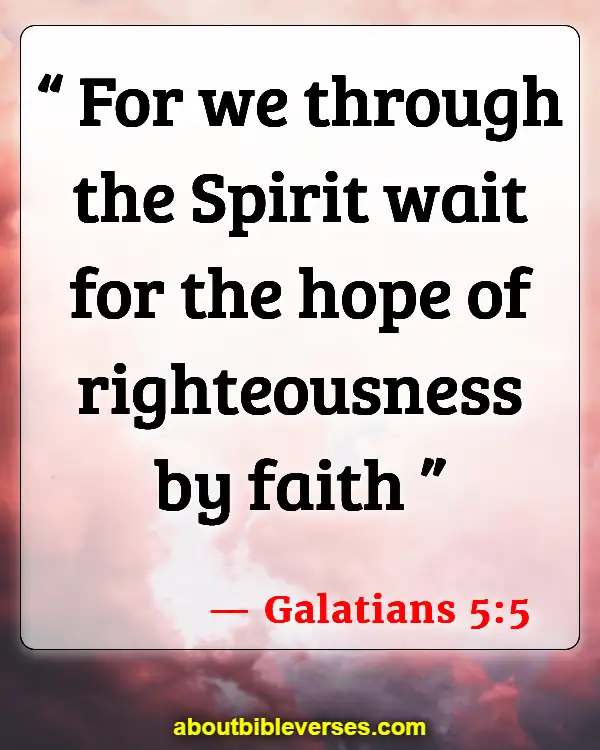 Galatians 5:5
"For we through the Spirit wait for the hope of righteousness by faith"
1 Thessalonians 1:10
"And to wait for his Son from heaven, whom he raised from the dead, even Jesus, which delivered us from the wrath to come"
2 Thessalonians 3:5
"And the Lord direct your hearts into the love of God, and into the patient waiting for Christ"
James 5:8
"Be ye also patient; stablish your hearts: for the coming of the Lord draweth nigh"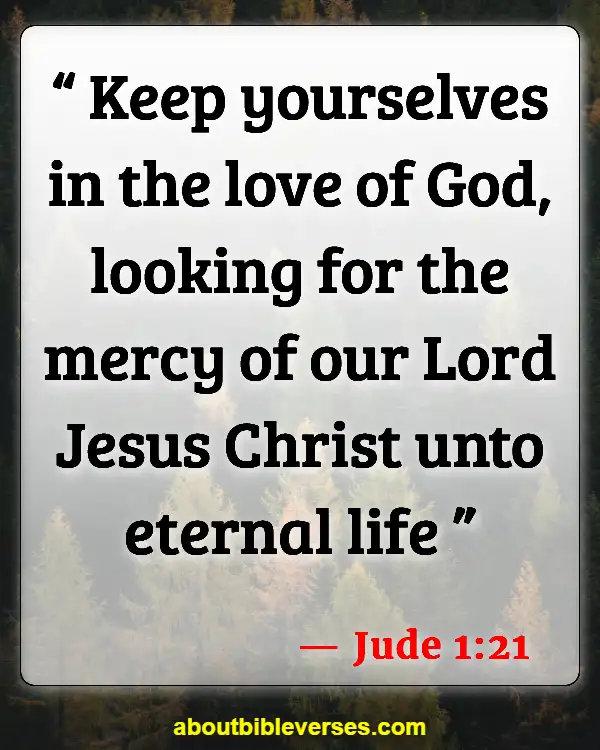 Jude 1:21
"Keep yourselves in the love of God, looking for the mercy of our Lord Jesus Christ unto eternal life"