Dear Friends, Waiting for answered prayer is an essential aspect of our faith journey as believers in God's Word. The Bible teaches us that patience is a virtue, and it is through waiting that our faith is tested and strengthened. so, we too must persevere in prayer, trusting in God's perfect timing.
In the book of Psalms, King David, a man after God's own heart, often poured out his soul to the Lord, waiting for answers to his prayers. Despite facing trials and challenges, David knew that God was faithful and would hear his cries. Similarly, we must approach our prayers with a humble and sincere heart, knowing that God listens to every word we utter.
In the New Testament, we learn about the persistence of the widow who approached the unjust judge seeking justice. She did not give up, and her persistence led the judge to grant her request. Likewise, we are encouraged to persist in prayer, knowing that our Heavenly Father hears us and will answer according to His will.
When we pray, we may not always receive an immediate answer, but this does not mean that God is not listening. He is always attentive to our prayers and knows what is best for us. Sometimes, the waiting period is a time of preparation, refining our character, and aligning our desires with God's will.
Finally, I want to Say, waiting for answered prayer is an integral part of our spiritual journey. As we wait, let us remember the examples of patience and faith found in the Bible. Trusting in God's faithfulness, we can rest assured that He hears our prayers and will answer them in His perfect timing.
So, let us persevere in prayer, knowing that God's plans are beyond our understanding and that His answers are always worth the wait.
Dear friends now let's see the Bible scriptures below that talk about Waiting For Answered Prayer.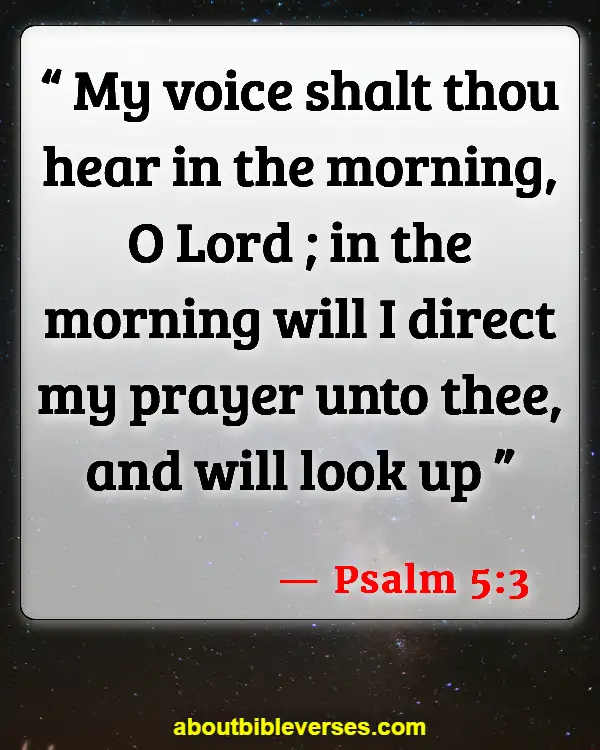 Psalm 5:3
"My voice shalt thou hear in the morning, O Lord ; in the morning will I direct my prayer unto thee, and will look up"
Psalm 27:14
"Wait on the Lord : be of good courage, and he shall strengthen thine heart: wait, I say, on the Lord"
Psalm 33:20
"Our soul waiteth for the Lord : he is our help and our shield"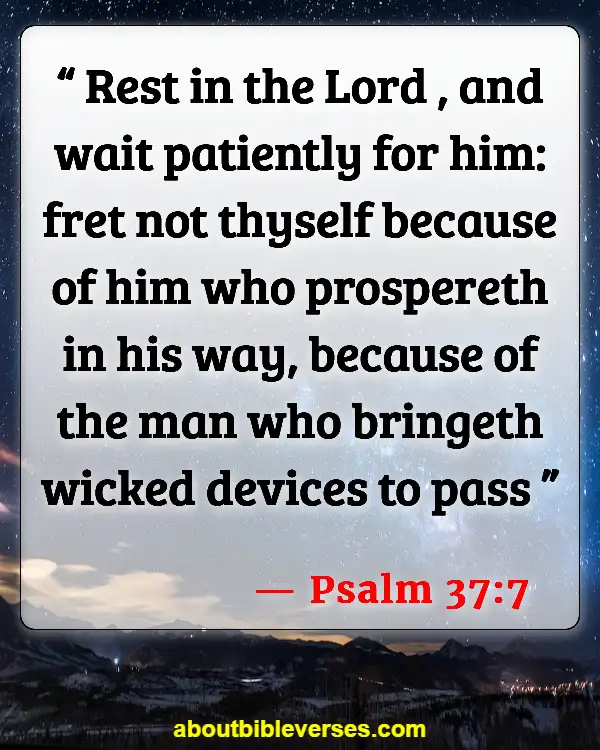 Psalm 37:7
"Rest in the Lord , and wait patiently for him: fret not thyself because of him who prospereth in his way, because of the man who bringeth wicked devices to pass"
Psalm 40:1
"I waited patiently for the Lord ; and he inclined unto me, and heard my cry"
Psalm 130:5
"I wait for the Lord , my soul doth wait, and in his word do I hope"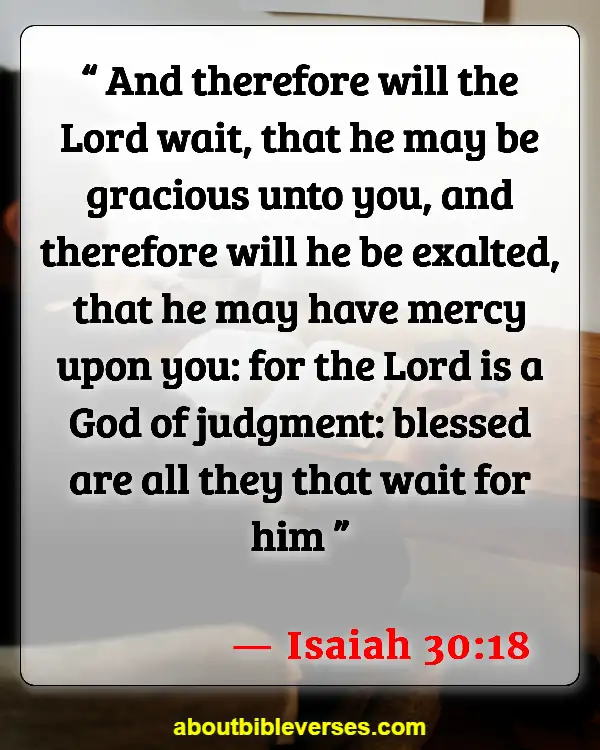 Isaiah 30:18
"And therefore will the Lord wait, that he may be gracious unto you, and therefore will he be exalted, that he may have mercy upon you: for the Lord is a God of judgment: blessed are all they that wait for him"
Isaiah 40:31
"But they that wait upon the Lord shall renew their strength; they shall mount up with wings as eagles; they shall run, and not be weary; and they shall walk, and not faint"
Lamentations 3:25
"The Lord is good unto them that wait for him, to the soul that seeketh him"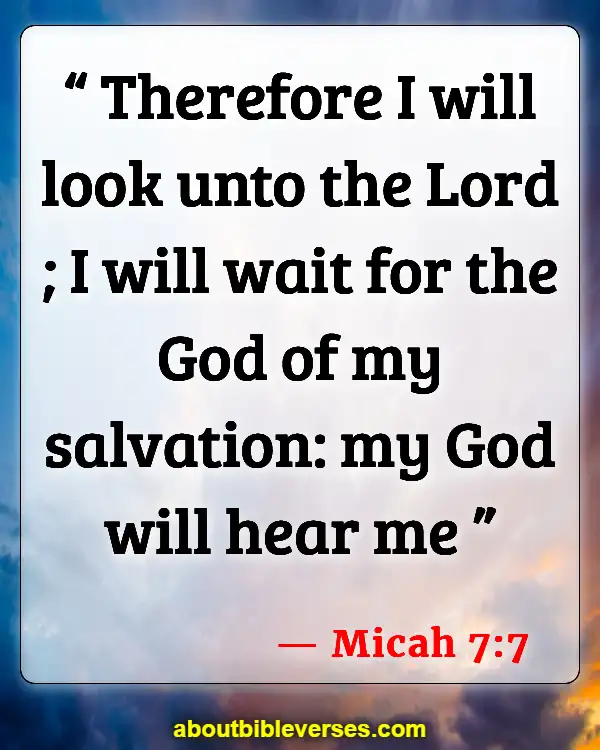 Micah 7:7
"Therefore I will look unto the Lord ; I will wait for the God of my salvation: my God will hear me"
Matthew 7:7
"Ask, and it shall be given you; seek, and ye shall find; knock, and it shall be opened unto you"
Mark 11:24
"Therefore I say unto you, What things soever ye desire, when ye pray, believe that ye receive them, and ye shall have them"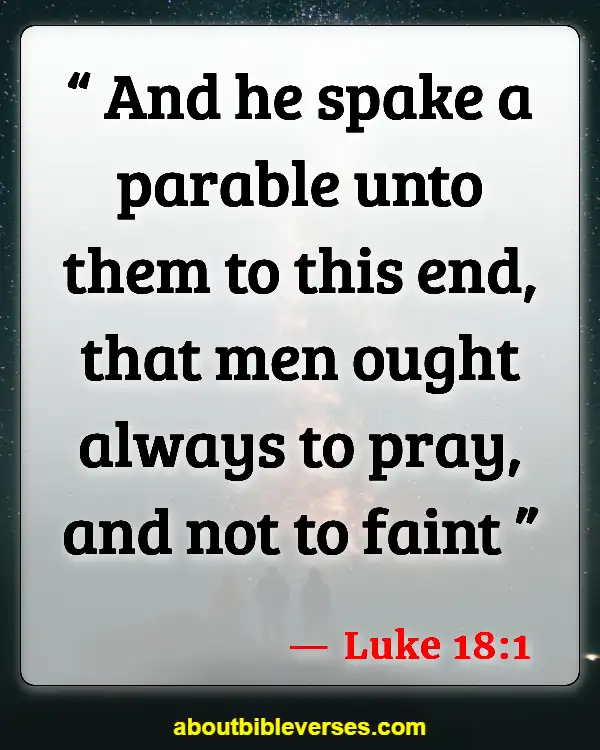 Luke 18:1
"And he spake a parable unto them to this end, that men ought always to pray, and not to faint"
John 14:13
"And whatsoever ye shall ask in my name, that will I do, that the Father may be glorified in the Son"
Colossians 4:2
"Continue in prayer, and watch in the same with thanksgiving"
1 Timothy 2:8
"I will therefore that men pray every where, lifting up holy hands, without wrath and doubting"
Jude 1:21
"Keep yourselves in the love of God, looking for the mercy of our Lord Jesus Christ unto eternal life"
Revelation 6:10
"And they cried with a loud voice, saying, How long, O Lord, holy and true, dost thou not judge and avenge our blood on them that dwell on the earth?"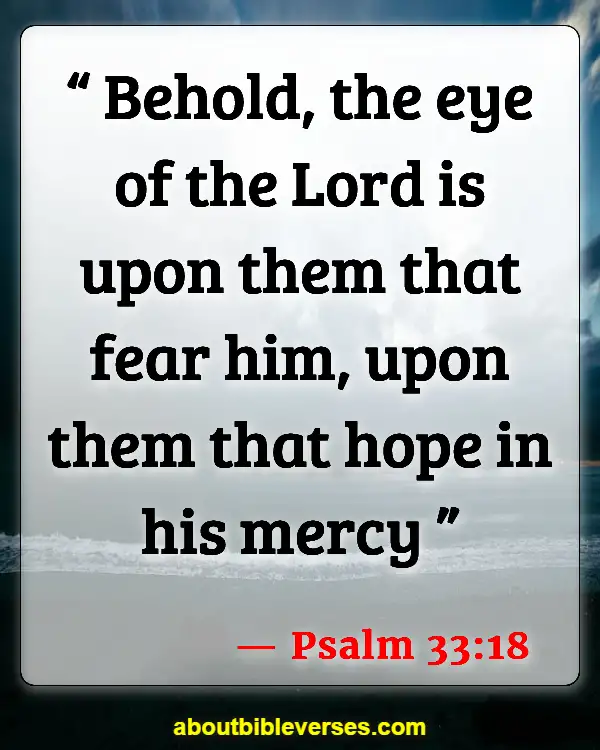 Psalm 33:18
"Behold, the eye of the Lord is upon them that fear him, upon them that hope in his mercy"
Psalm 37:9
"For evildoers shall be cut off: but those that wait upon the Lord , they shall inherit the earth"
Psalm 38:15
"For in thee, O Lord , do I hope: thou wilt hear, O Lord my God"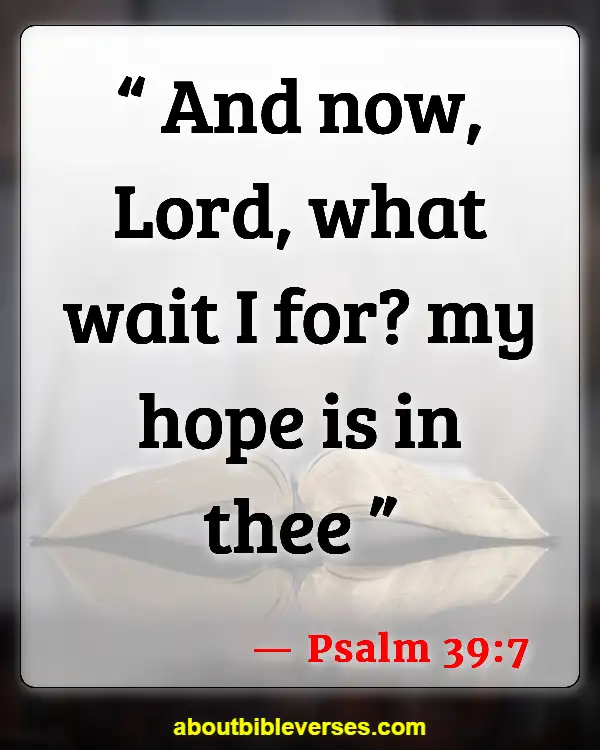 Psalm 39:7
"And now, Lord, what wait I for? my hope is in thee"
Psalm 119:81
"My soul fainteth for thy salvation: but I hope in thy word"
Psalm 119:114
"Thou art my hiding place and my shield: I hope in thy word"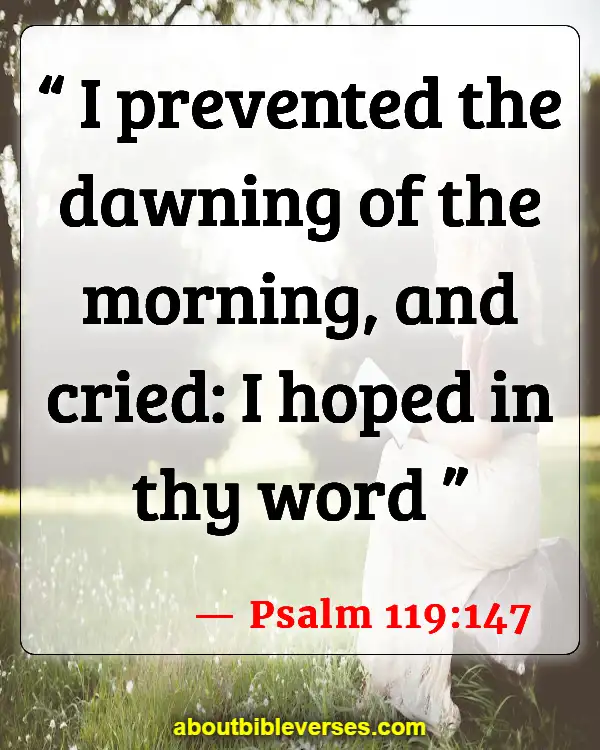 Psalm 119:147
"I prevented the dawning of the morning, and cried: I hoped in thy word"
Isaiah 25:9
"And it shall be said in that day, Lo, this is our God; we have waited for him, and he will save us: this is the Lord ; we have waited for him, we will be glad and rejoice in his salvation"
Isaiah 26:8
"Yea, in the way of thy judgments, O Lord , have we waited for thee; the desire of our soul is to thy name, and to the remembrance of thee"
Isaiah 33:2
"O Lord , be gracious unto us; we have waited for thee: be thou their arm every morning, our salvation also in the time of trouble"