Hello dear friends, welcome to our site in the name of Jesus Christ. Today we will look at the Bible Scriptures About Value Of A Woman In KJV. If you like today's post then definitely comment and share.
The Bible highlights the value and importance of women throughout its pages, emphasizing their dignity, strength and wisdom. Women play a variety of important roles in the biblical stories, contributing to the moral structure of the societies in which they lived. It encourages women to lead righteous lives and highlights the significance of their role in society and in the eyes of God.
In the book of Proverbs, the wisdom of a virtuous woman is praised: "Who can find a virtuous woman? For she is worth more than rubies" (Proverbs 31:10). The passage refers to the value of a woman who lives a life of honesty, diligence and compassion. The virtuous woman is depicted as someone who is hardworking, provides for her family, takes care of her family, and exemplifies strength and wisdom.
In Genesis, God created both men and women in his image, declaring their equal value: "So God created man in his own image, in the image of God created he him; male and female created he them" (Genesis 1:27). It proves that women, like men, are endowed with unique qualities and talents, worthy of honor and respect.
The New Testament also emphasizes the value of women. Jesus defied social norms by treating women with dignity and respect. For example, Jesus engaged in conversation with the Samaritan woman at the well (John 4:7-30), emphasizing the significance of her spiritual life and her testimony. There were also women as disciples and supporters of Jesus, such as Mary Magdalene, who was the first to witness his resurrection (John 20:11-18).
Women are encouraged to be modest, wise, and kind, reflecting the inner beauty of a tender soul (1 Peter 3:3-4). The apostle Paul, in his letter to the Galatians, explains that in Christ there is no difference between men and women: for you are all one in Christ Jesus" (Galatians 3:28).
Dear friends now let's see the Bible scriptures below that talk about Value Of A Woman.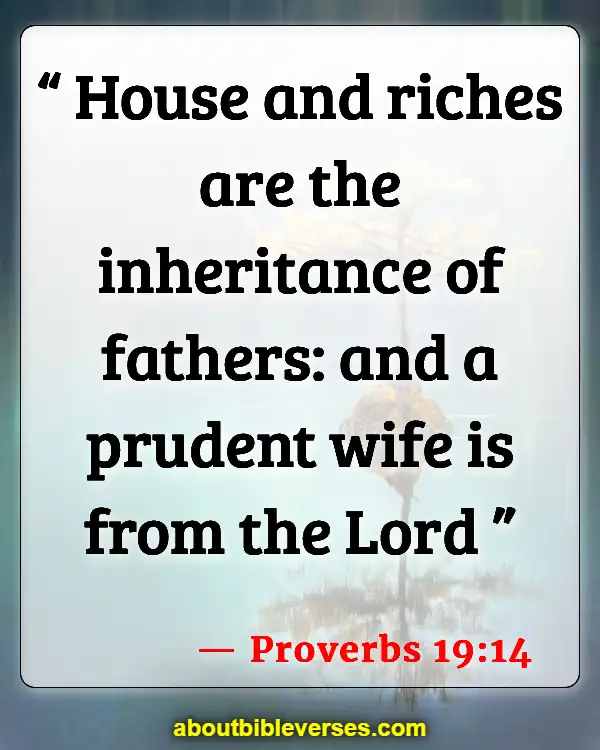 Proverbs 19:14
"House and riches are the inheritance of fathers: and a prudent wife is from the Lord"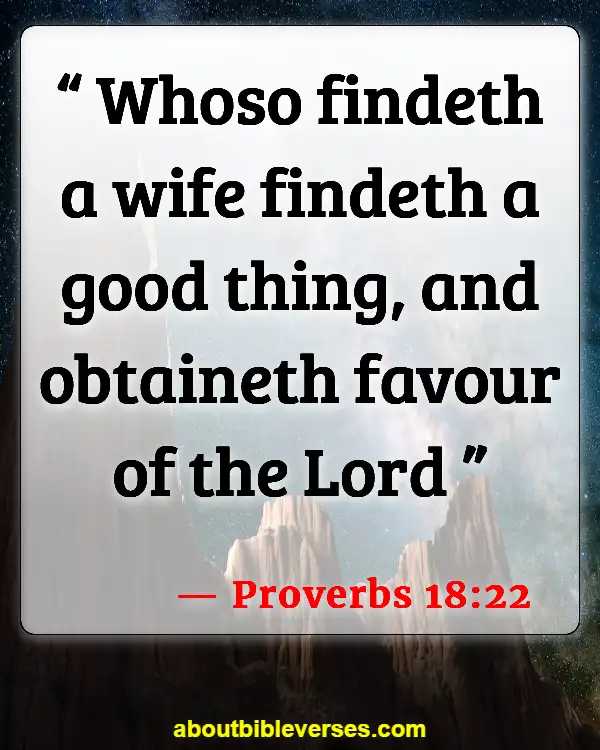 Proverbs 18:22
"Whoso findeth a wife findeth a good thing, and obtaineth favour of the Lord"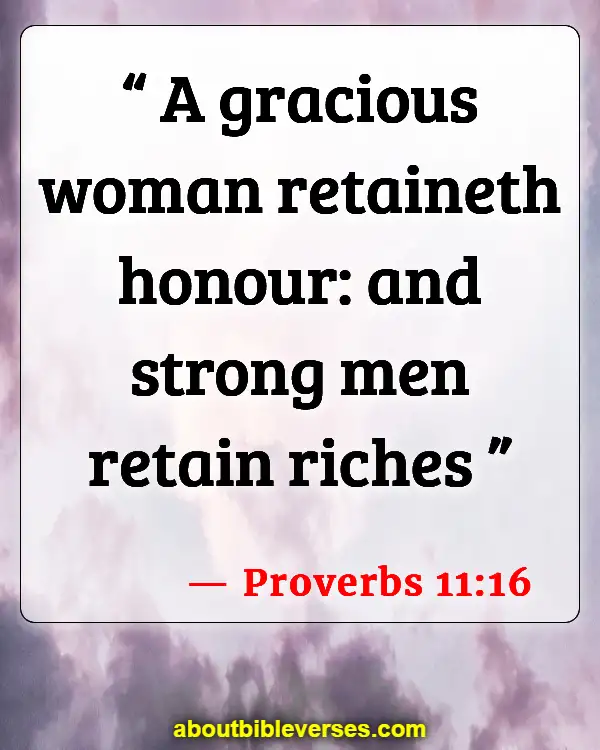 Proverbs 11:16
"A gracious woman retaineth honour: and strong men retain riches"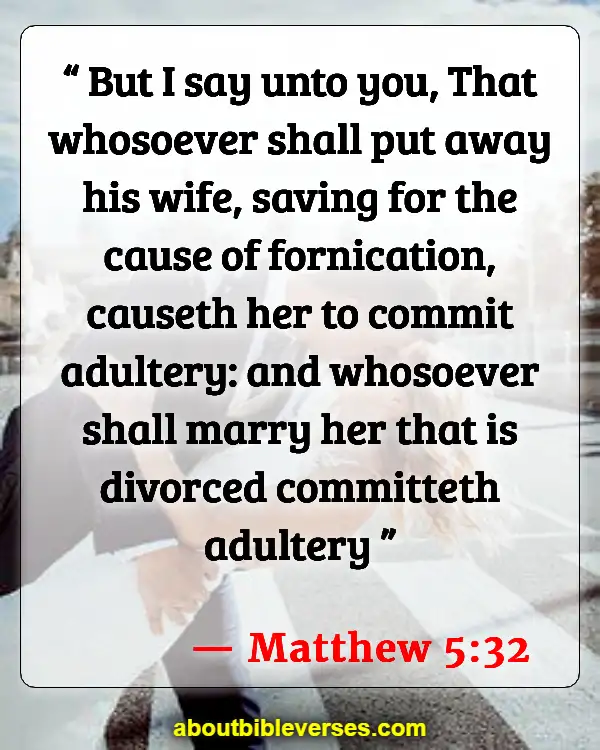 Matthew 5:32
"But I say unto you, That whosoever shall put away his wife, saving for the cause of fornication, causeth her to commit adultery: and whosoever shall marry her that is divorced committeth adultery"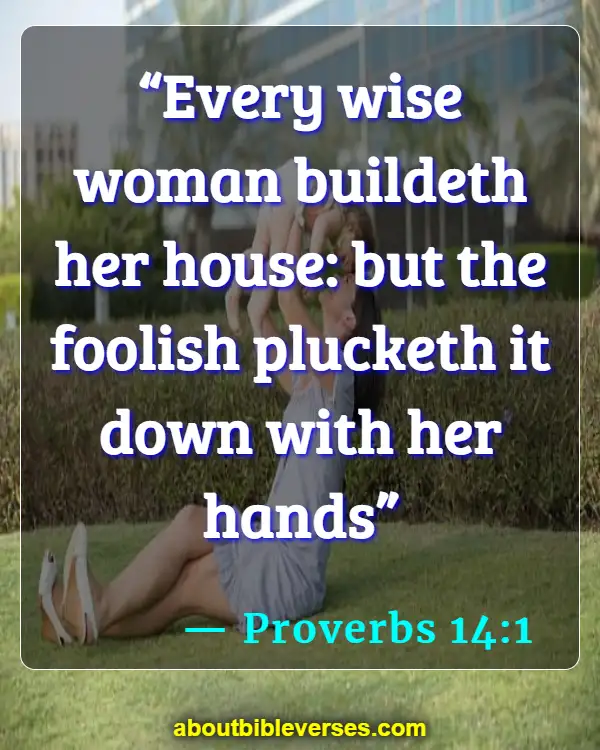 Proverbs 14:1
"Every wise woman buildeth her house: but the foolish plucketh it down with her hands"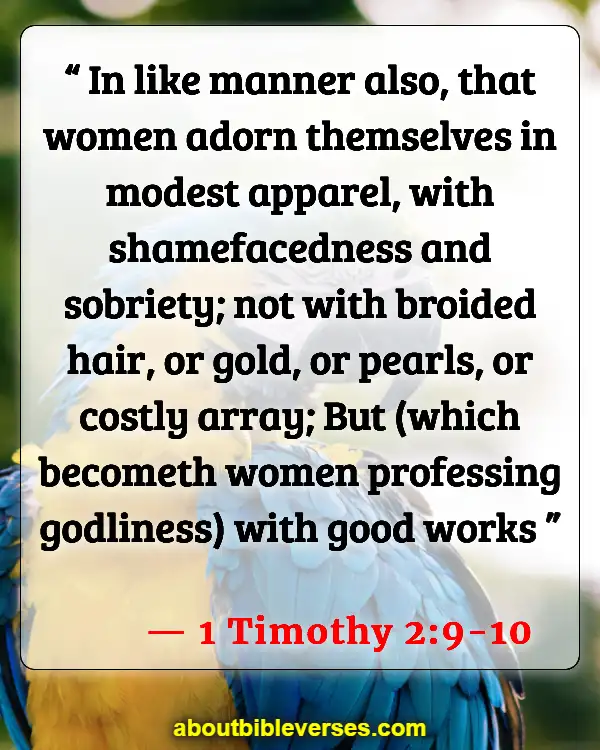 1 Timothy 2:9-10
"In like manner also, that women adorn themselves in modest apparel, with shamefacedness and sobriety; not with broided hair, or gold, or pearls, or costly array; But (which becometh women professing godliness) with good works"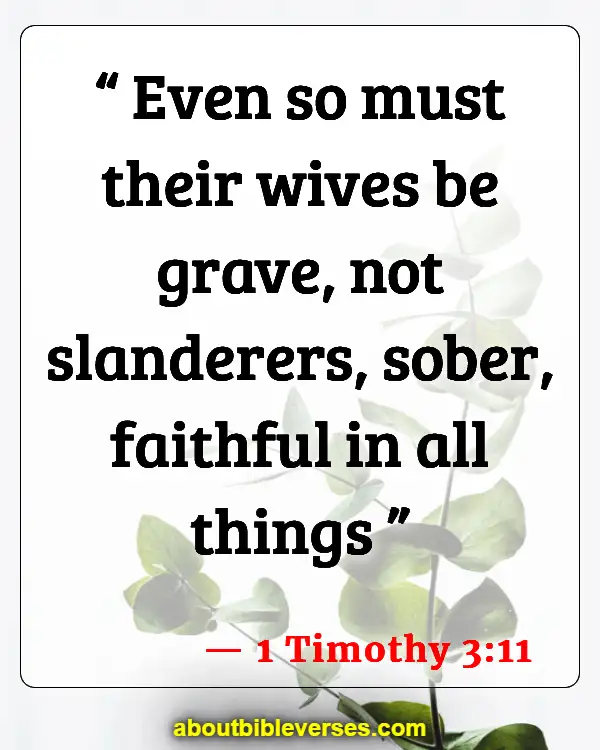 1 Timothy 3:11
"Even so must their wives be grave, not slanderers, sober, faithful in all things"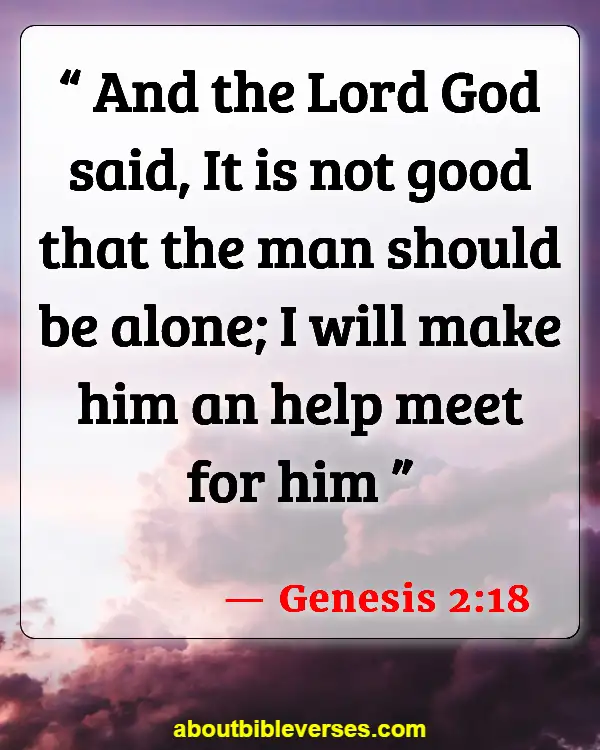 Genesis 2:18
"And the Lord God said, It is not good that the man should be alone; I will make him an help meet for him"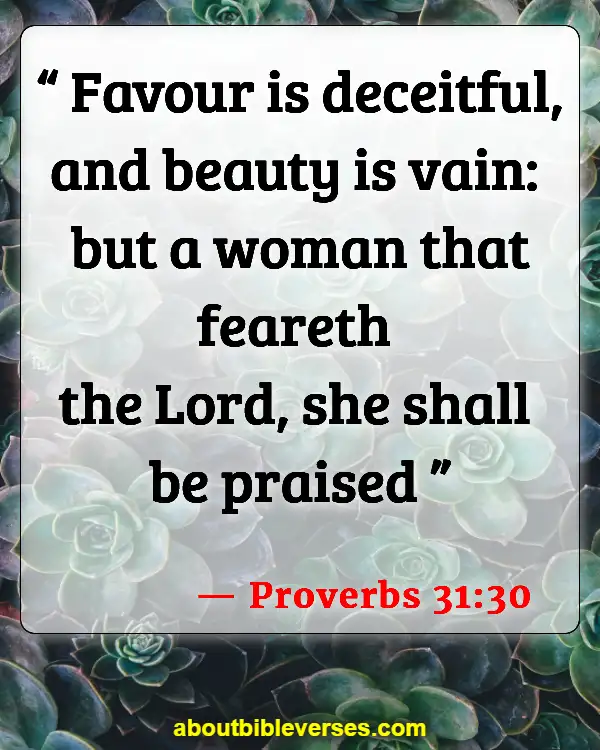 Proverbs 31:30
"Favour is deceitful, and beauty is vain: but a woman that feareth the Lord , she shall be praised"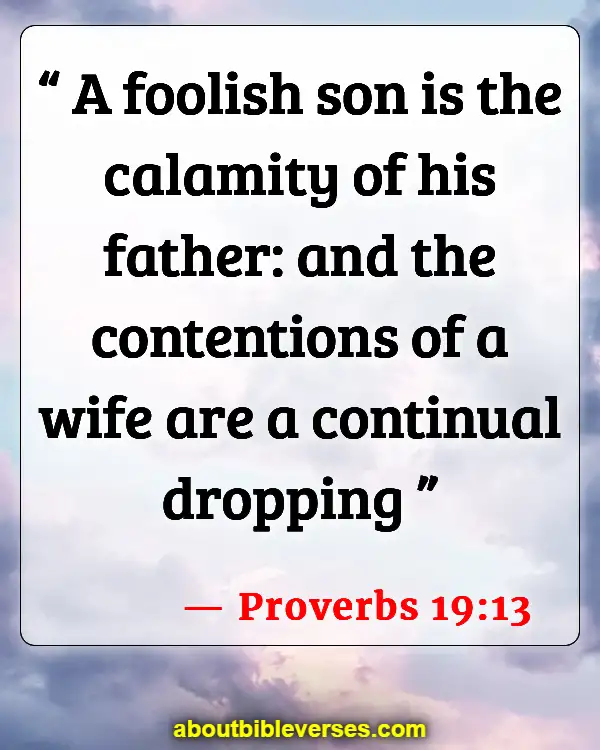 Proverbs 19:13
"A foolish son is the calamity of his father: and the contentions of a wife are a continual dropping"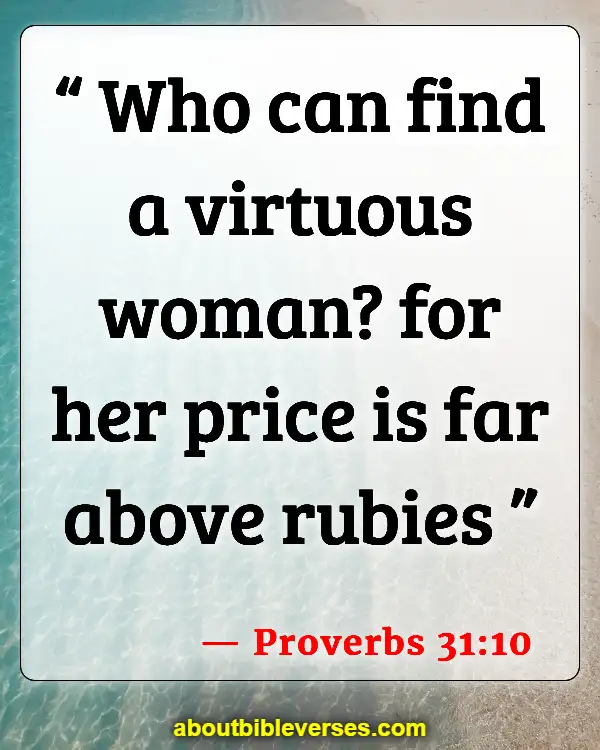 Proverbs 31:10
"Who can find a virtuous woman? for her price is far above rubies"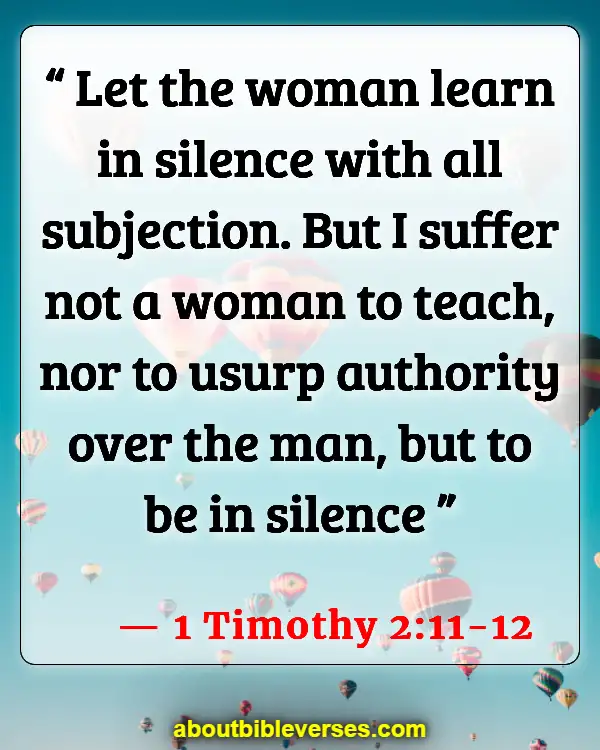 1 Timothy 2:11-12
"Let the woman learn in silence with all subjection. But I suffer not a woman to teach, nor to usurp authority over the man, but to be in silence"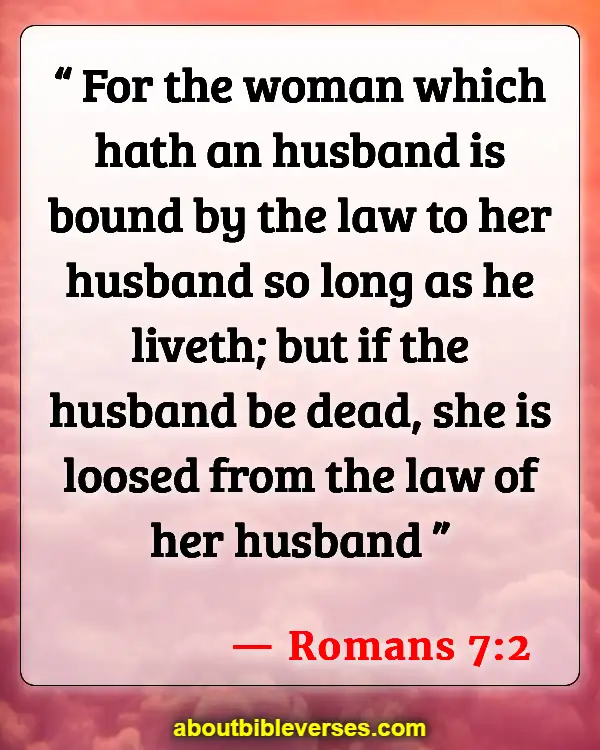 Romans 7:2
"For the woman which hath an husband is bound by the law to her husband so long as he liveth; but if the husband be dead, she is loosed from the law of her husband"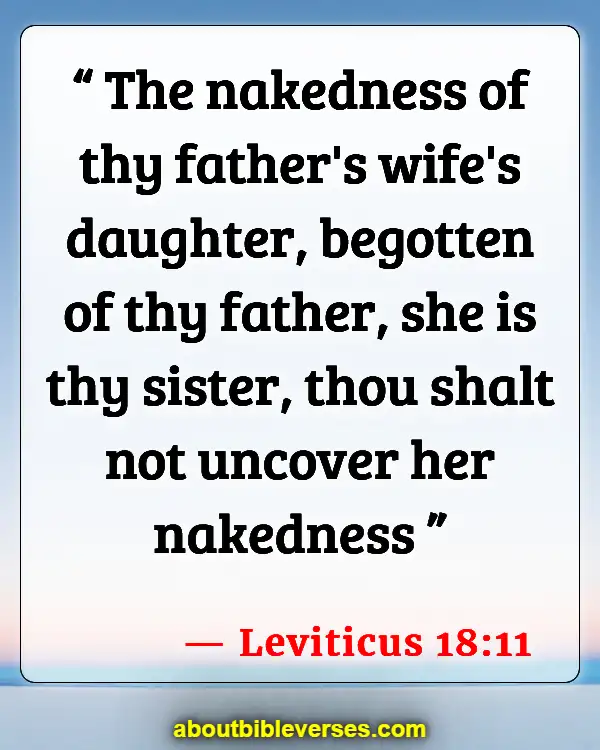 Leviticus 18:11
"The nakedness of thy father's wife's daughter, begotten of thy father, she is thy sister, thou shalt not uncover her nakedness"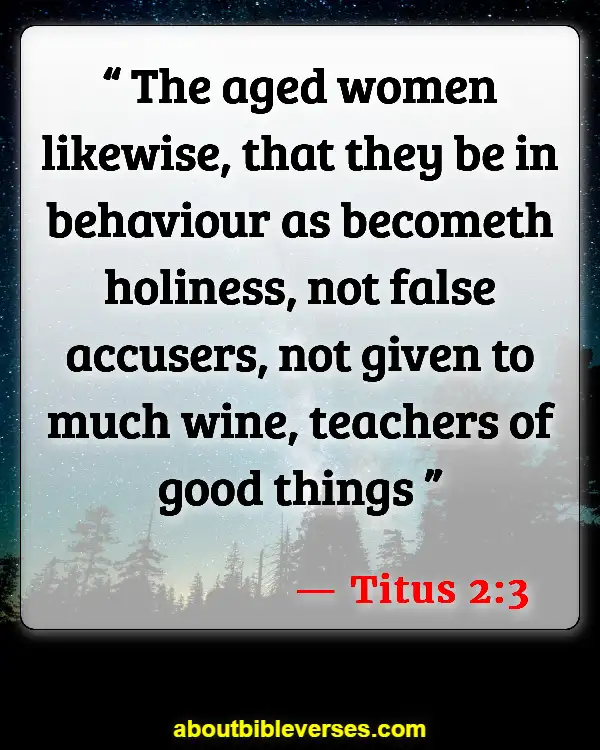 Titus 2:3
"The aged women likewise, that they be in behaviour as becometh holiness, not false accusers, not given to much wine, teachers of good things"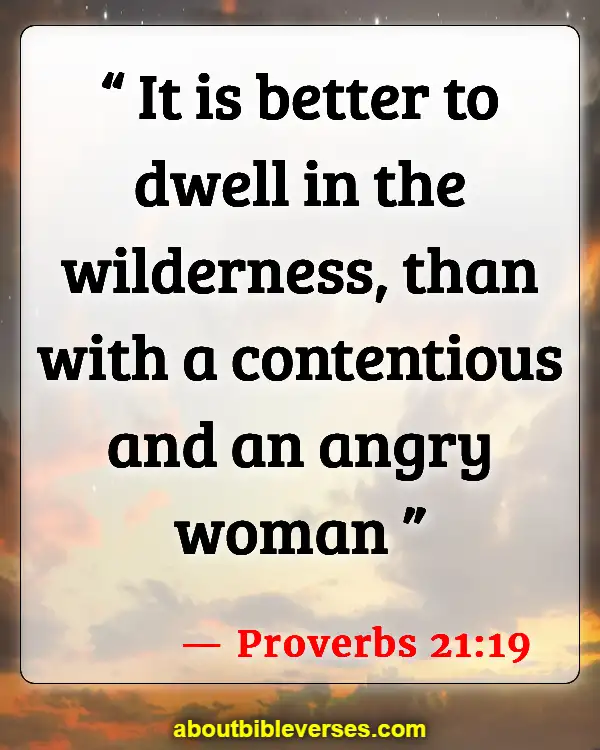 Proverbs 21:19
"It is better to dwell in the wilderness, than with a contentious and an angry woman"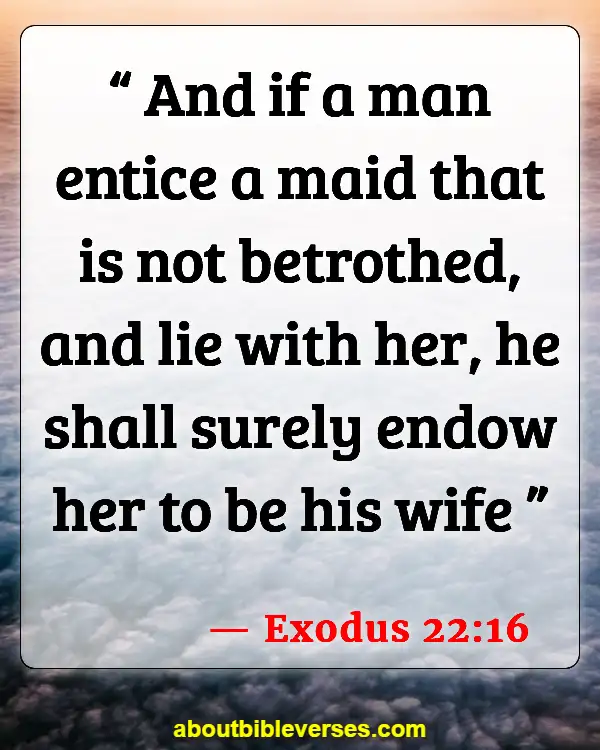 Exodus 22:16
"And if a man entice a maid that is not betrothed, and lie with her, he shall surely endow her to be his wife"
Exodus 20:17
"Thou shalt not covet thy neighbour's house, thou shalt not covet thy neighbour's wife, nor his manservant, nor his maidservant, nor his ox, nor his ass, nor any thing that is thy neighbour's"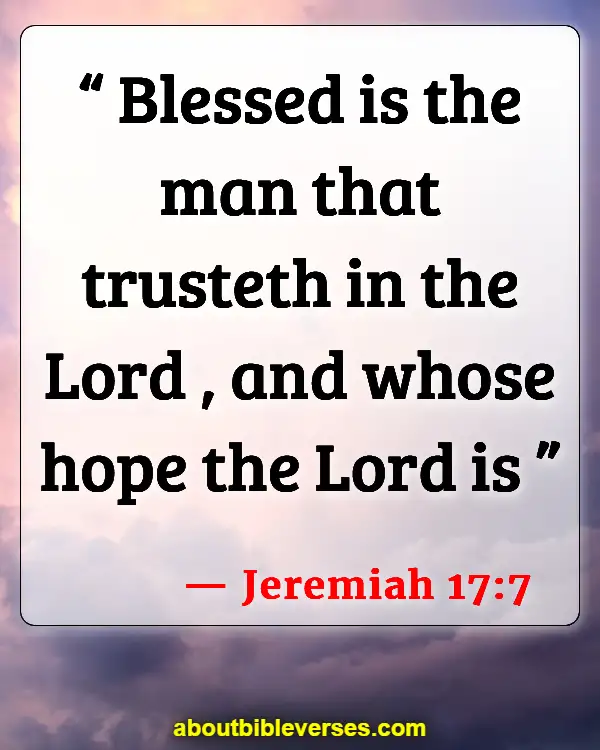 Jeremiah 17:7
"Blessed is the man that trusteth in the Lord , and whose hope the Lord is"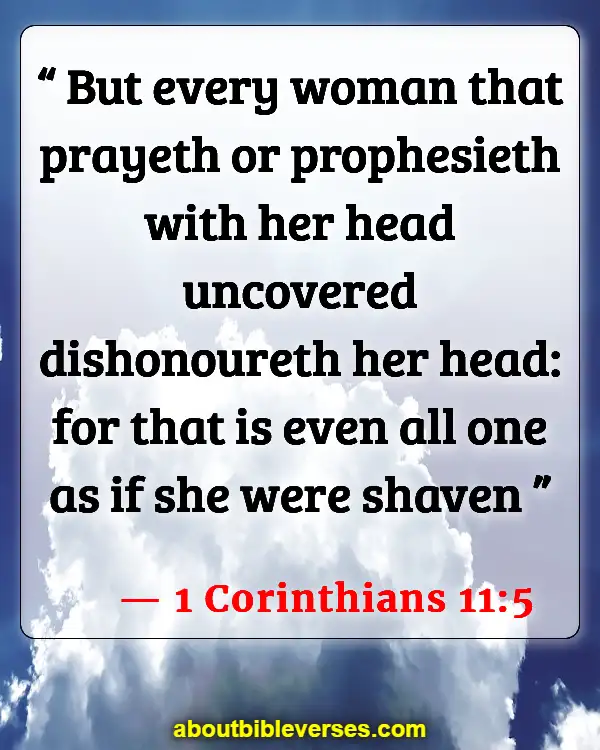 1 Corinthians 11:5
"But every woman that prayeth or prophesieth with her head uncovered dishonoureth her head: for that is even all one as if she were shaven"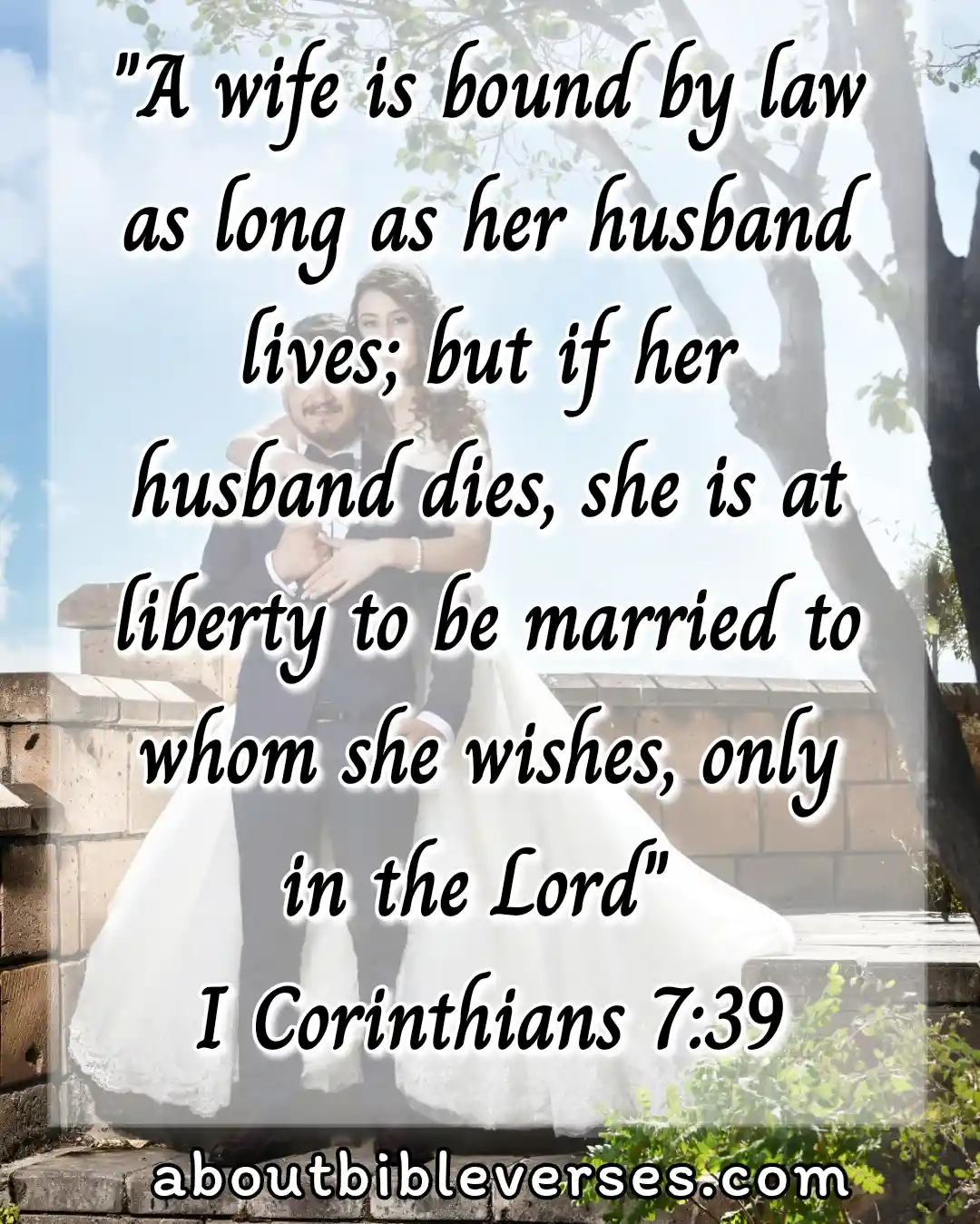 1 Corinthians 7:39
"The wife is bound by the law as long as her husband liveth; but if her husband be dead, she is at liberty to be married to whom she will; only in the Lord"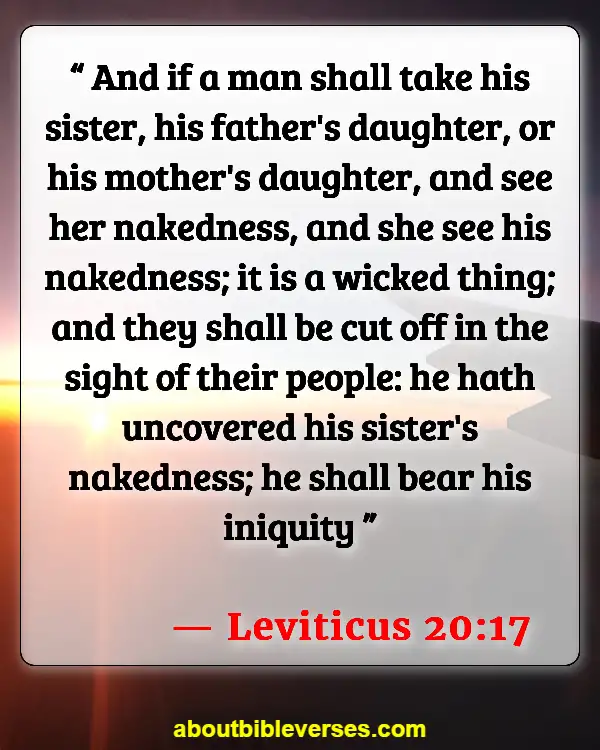 Leviticus 20:17
"And if a man shall take his sister, his father's daughter, or his mother's daughter, and see her nakedness, and she see his nakedness; it is a wicked thing; and they shall be cut off in the sight of their people: he hath uncovered his sister's nakedness; he shall bear his iniquity"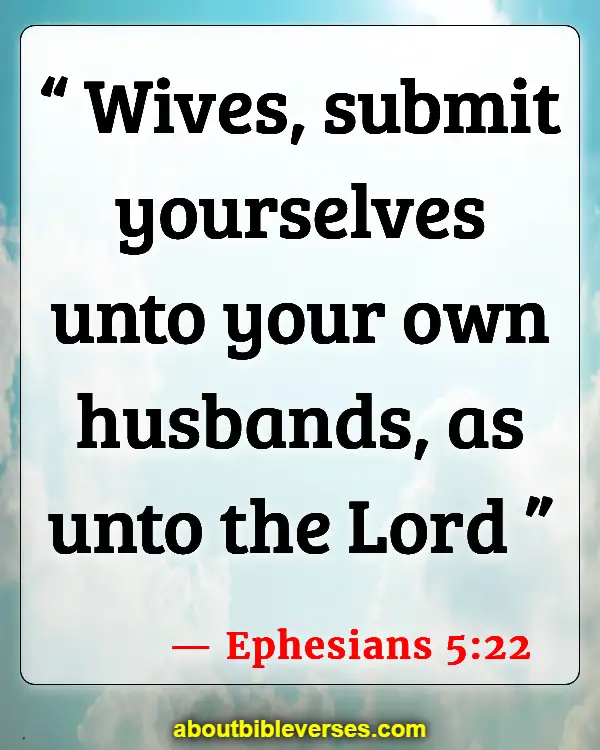 Ephesians 5:22
"Wives, submit yourselves unto your own husbands, as unto the Lord"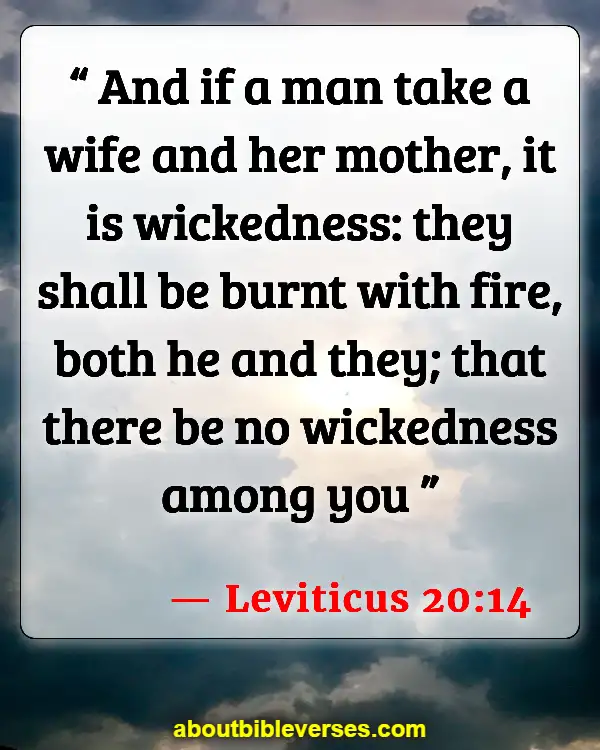 Leviticus 20:14
"And if a man take a wife and her mother, it is wickedness: they shall be burnt with fire, both he and they; that there be no wickedness among you"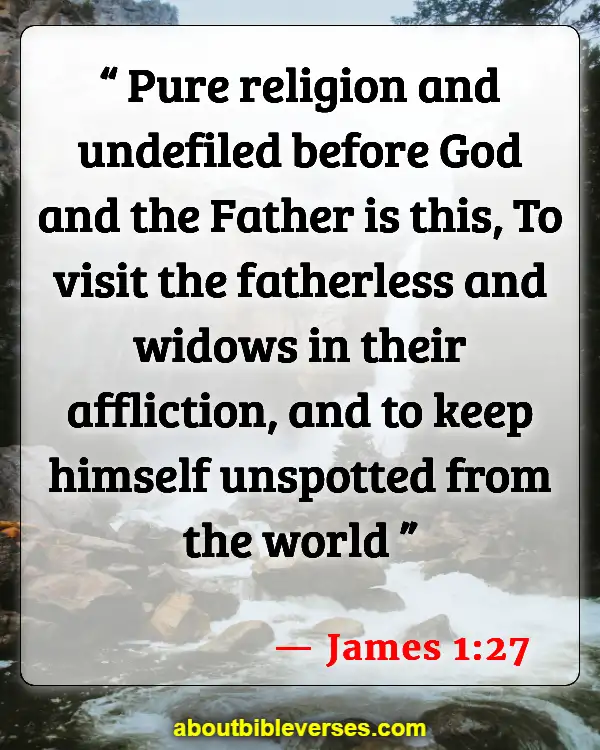 James 1:27
"Pure religion and undefiled before God and the Father is this, To visit the fatherless and widows in their affliction, and to keep himself unspotted from the world"