Hello dear friends, welcome to our site in the name of Jesus Christ. Today we will look at some verses in the Bible about Unity and Working Together.
Dear friends, we must work together to do God's work, and we know that the work that we do together is great and good.
Jesus tells us that when two or three people worship, Jesus appears, and in many Bible verses, he shows us by example that when we work together with more than one, that work becomes very important and powerful.
 Another advantage of having more than one is that when one is weak, the other helps and uplifts him, so we must work together, with one mind, with one soul, to do the work of our Lord God. In this, we all become our Lord's body and maintain the unity of one soul in the bond of peace.
Let's take a look at some Bible verses that will encourage us more For Unity and Working Together.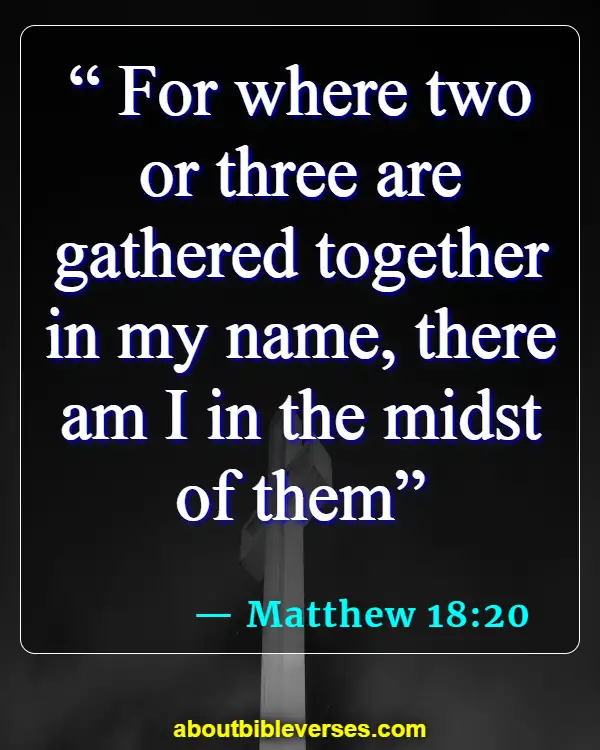 Matthew 18:20
"For where two or three are gathered together in my name, there am I in the midst of them"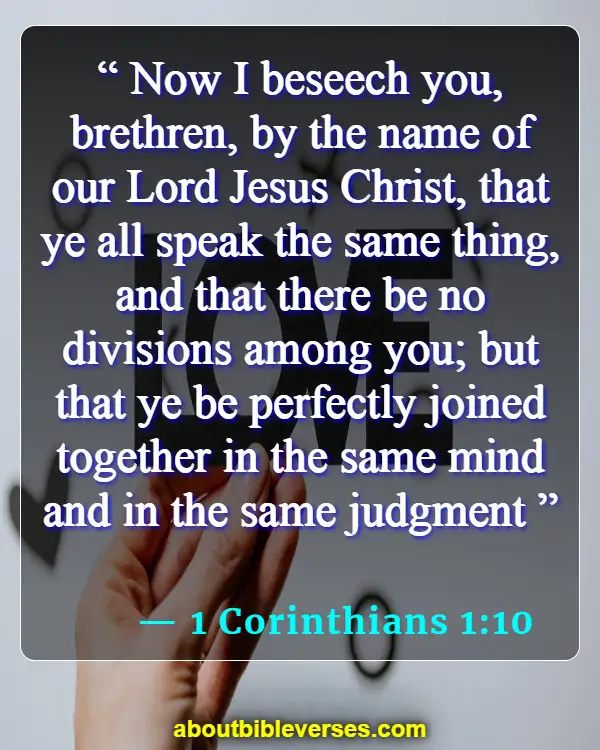 1 Corinthians 1:10
"Now I beseech you, brethren, by the name of our Lord Jesus Christ, that ye all speak the same thing, and that there be no divisions among you; but that ye be perfectly joined together in the same mind and in the same judgment"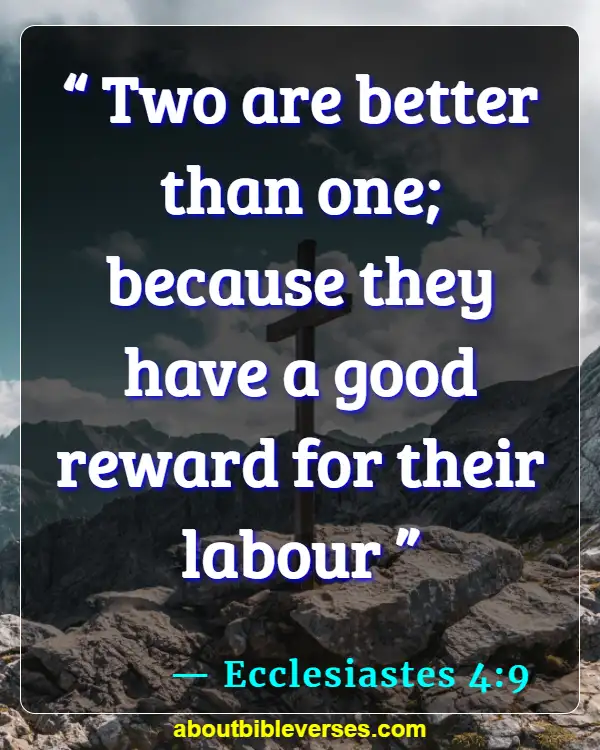 Ecclesiastes 4:9
"Two are better than one; because they have a good reward for their labour"
Proverbs 11:14
"Where no counsel is, the people fall: but in the multitude of counsellors there is safety"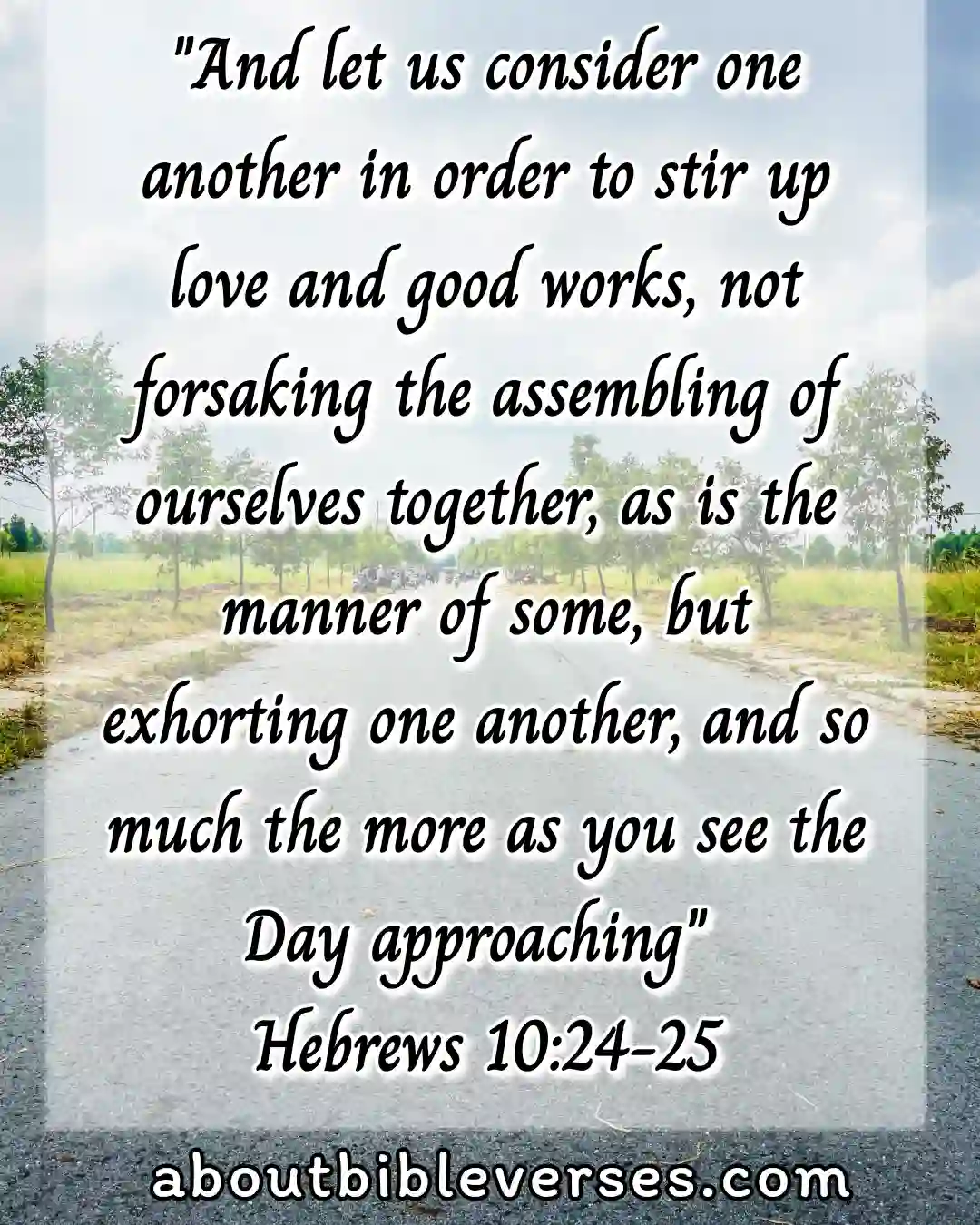 Hebrews 10:24-25
"And let us consider one another to provoke unto love and to good works:Not forsaking the assembling of ourselves together, as the manner of some is; but exhorting one another: and so much the more, as ye see the day approaching"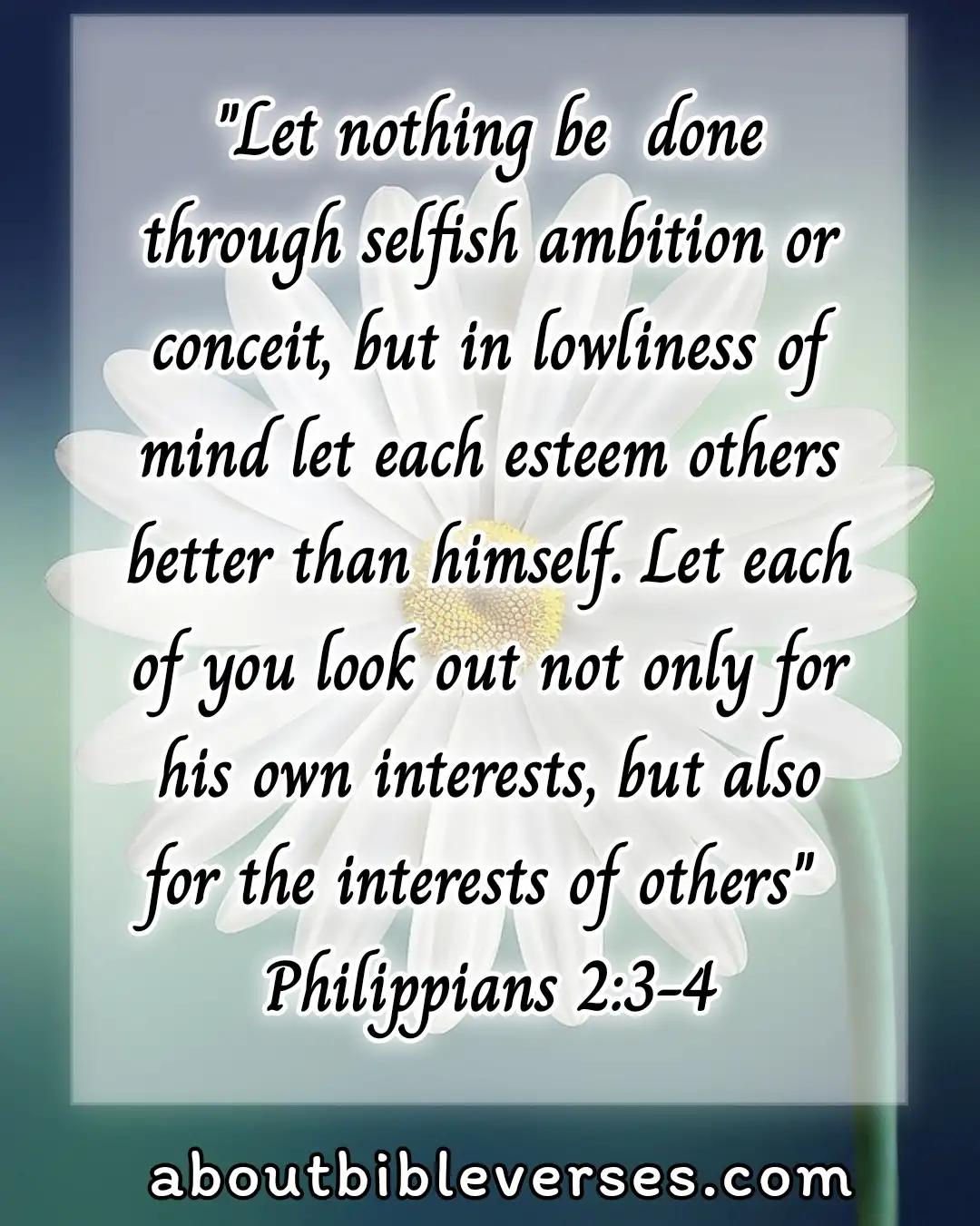 Philippians 2:3-4
"Let nothing be done through strife or vainglory; but in lowliness of mind let each esteem other better than themselves.Look not every man on his own things, but every man also on the things of others"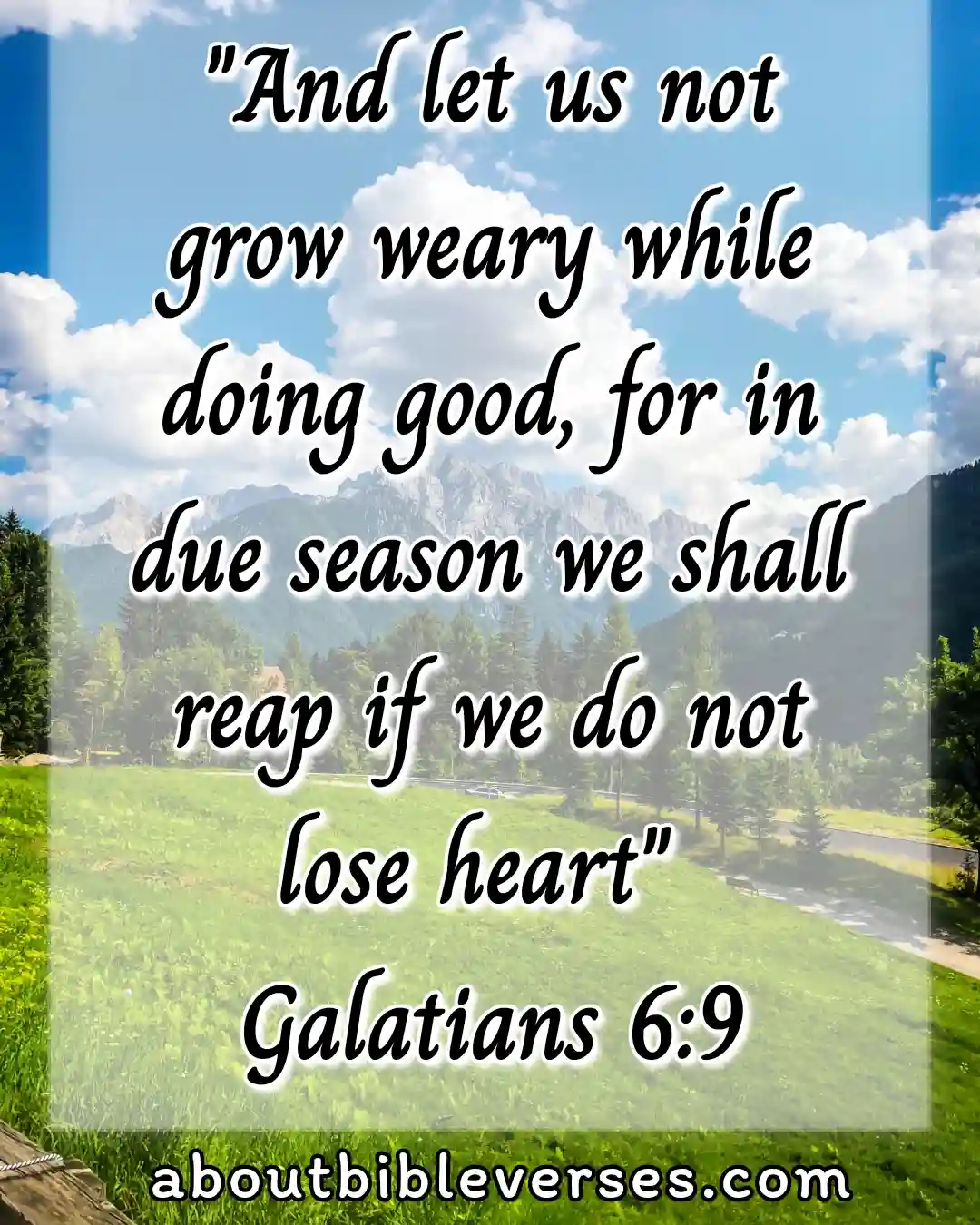 Galatians 6:9
"And let us not be weary in well doing: for in due season we shall reap, if we faint not"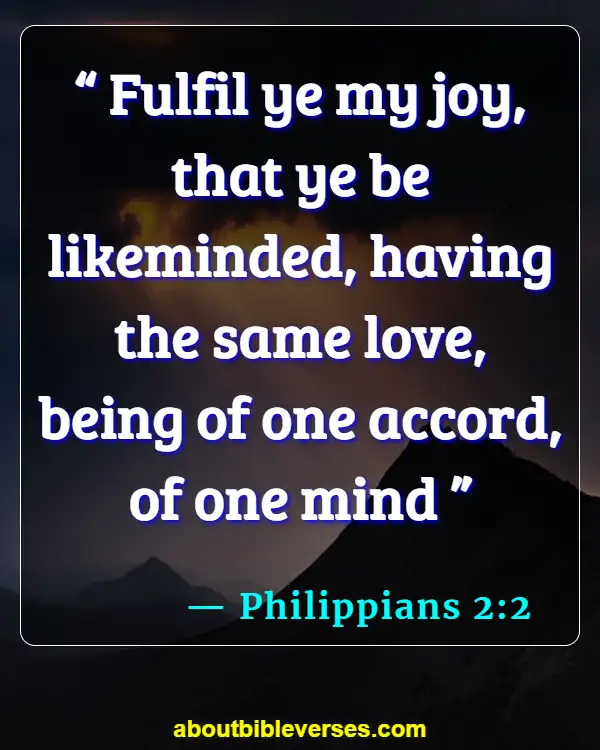 Philippians 2:2
"Fulfil ye my joy, that ye be likeminded, having the same love, being of one accord, of one mind"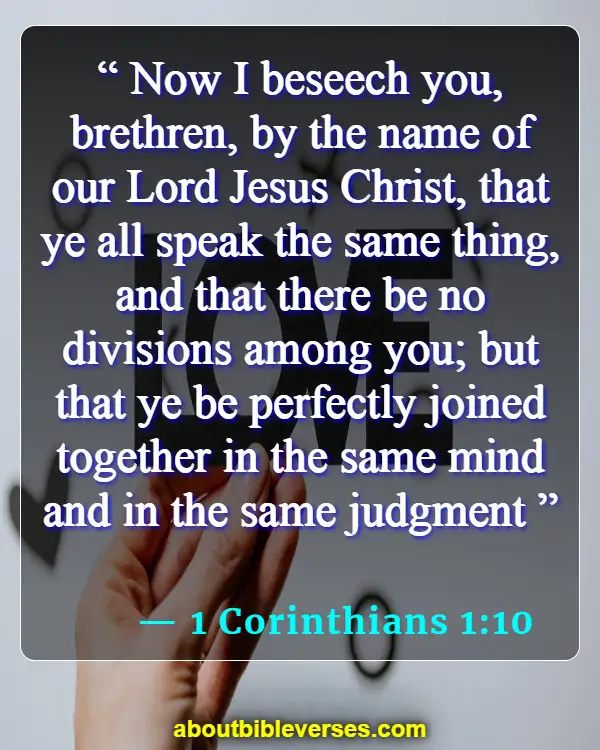 1 Corinthians 1:10
"Now I beseech you, brethren, by the name of our Lord Jesus Christ, that ye all speak the same thing, and that there be no divisions among you; but that ye be perfectly joined together in the same mind and in the same judgment"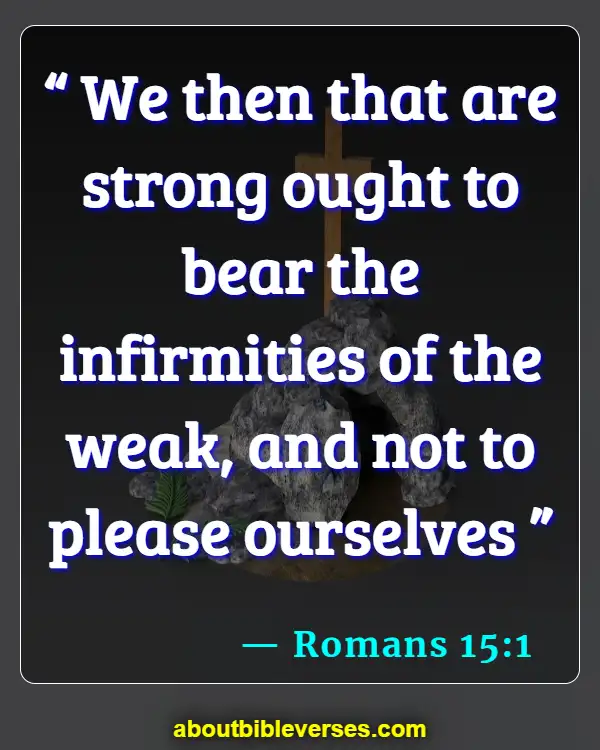 Romans 15:1
"We then that are strong ought to bear the infirmities of the weak, and not to please ourselves"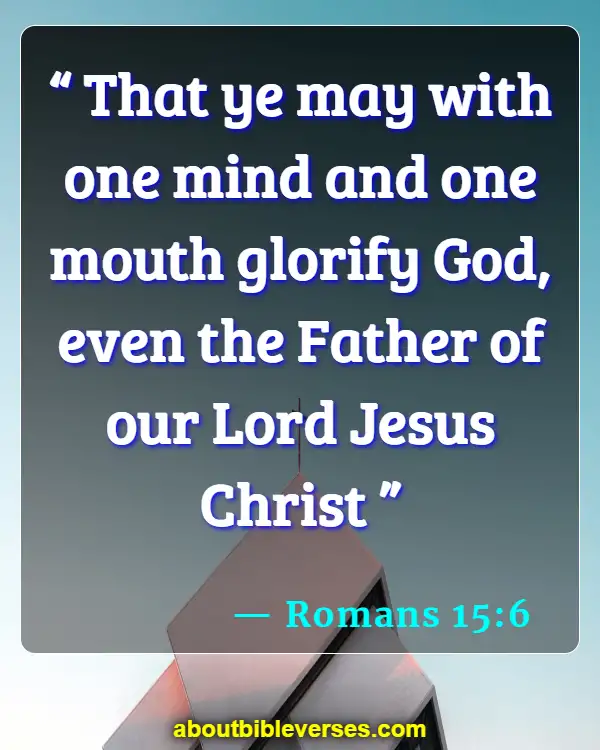 Romans 15:6
"That ye may with one mind and one mouth glorify God, even the Father of our Lord Jesus Christ"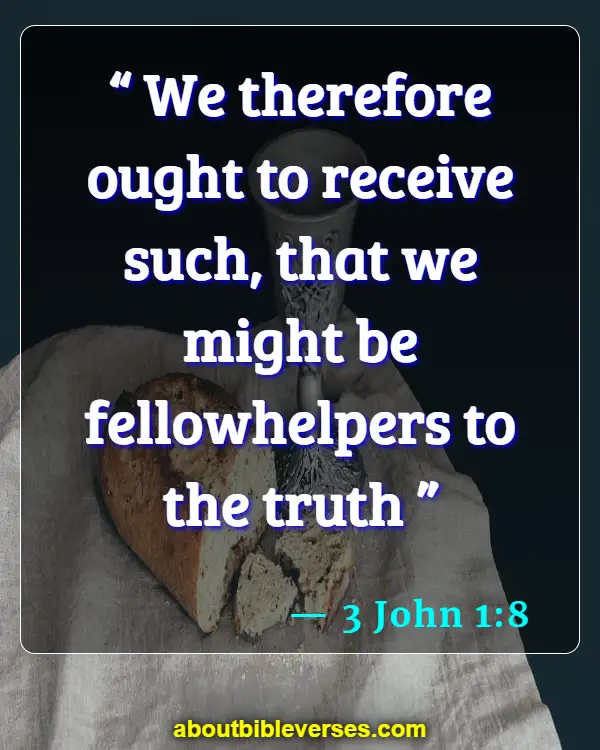 3 John 1:8
"We therefore ought to receive such, that we might be fellowhelpers to the truth"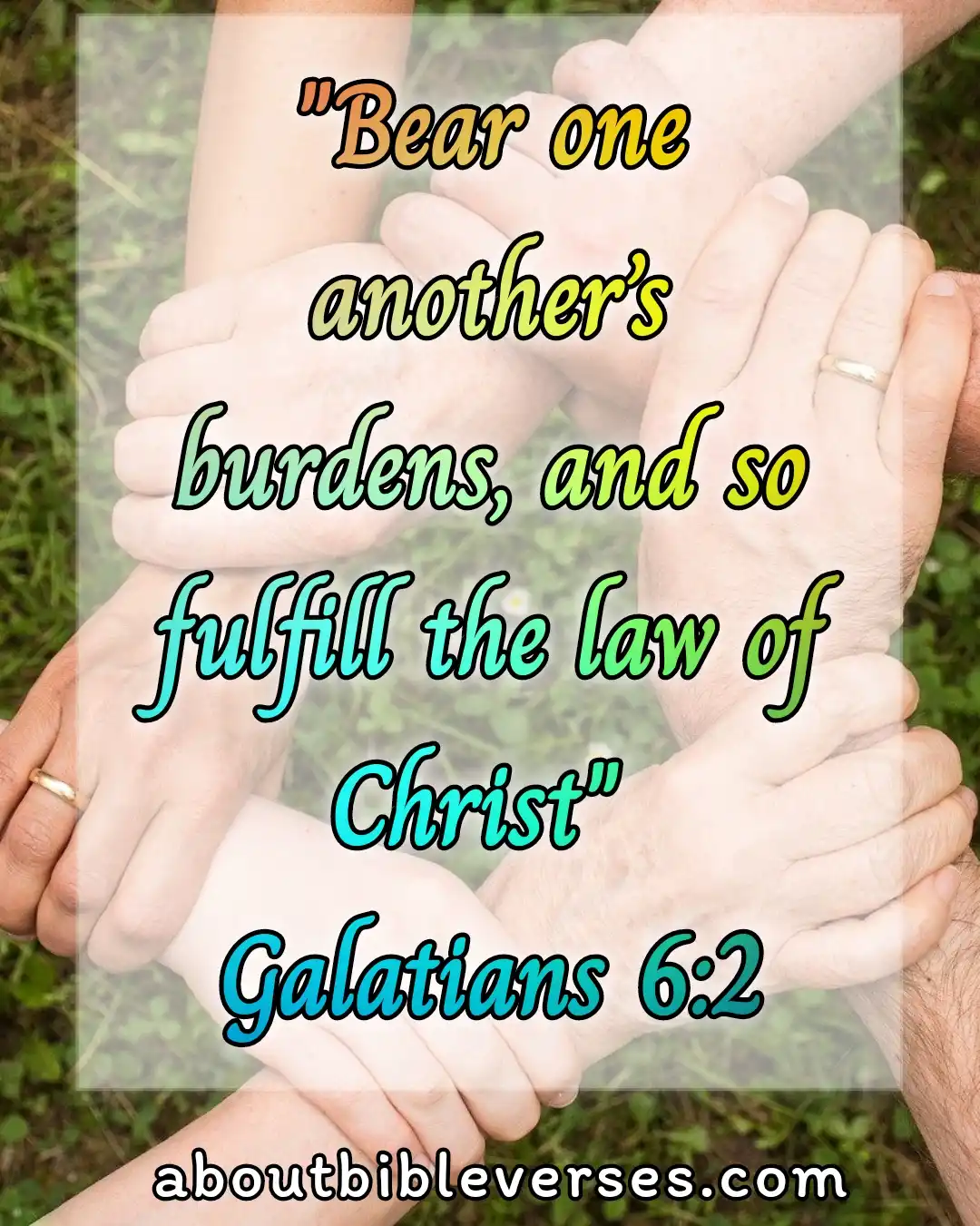 Galatians 6:2
"Bear ye one another's burdens, and so fulfil the law of Christ"
1 Corinthians 12:12
"For as the body is one, and hath many members, and all the members of that one body, being many, are one body: so also is Christ"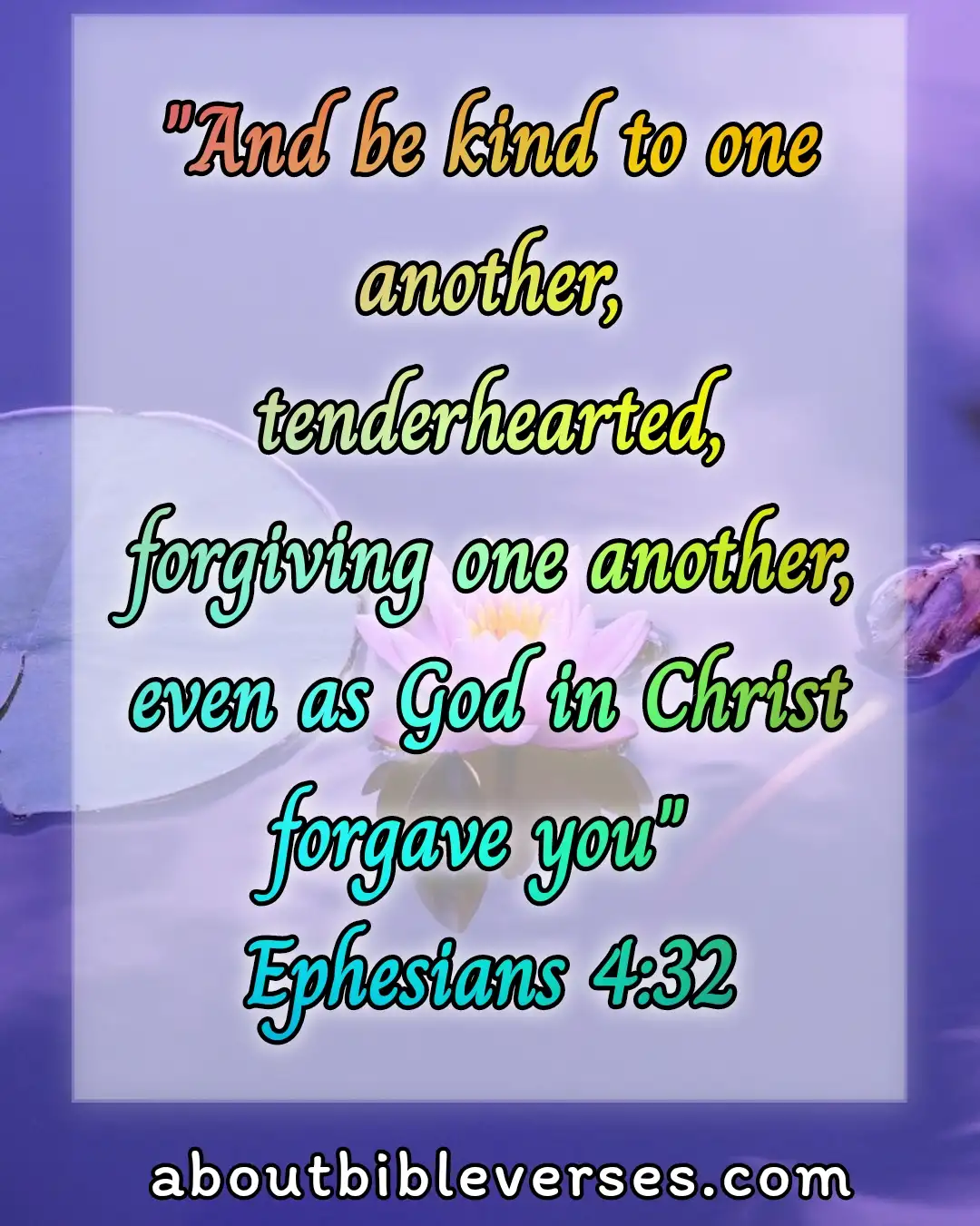 Ephesians 4:32
"And be ye kind one to another, tenderhearted, forgiving one another, even as God for Christ's sake hath forgiven you"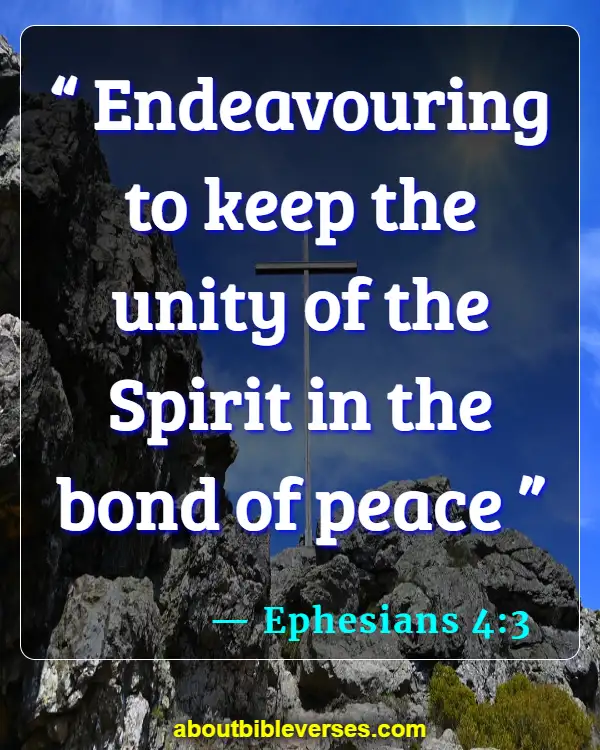 Ephesians 4:3
"Endeavouring to keep the unity of the Spirit in the bond of peace"
Psalm 133:1
"Behold, how good and how pleasant it is for brethren to dwell together in unity"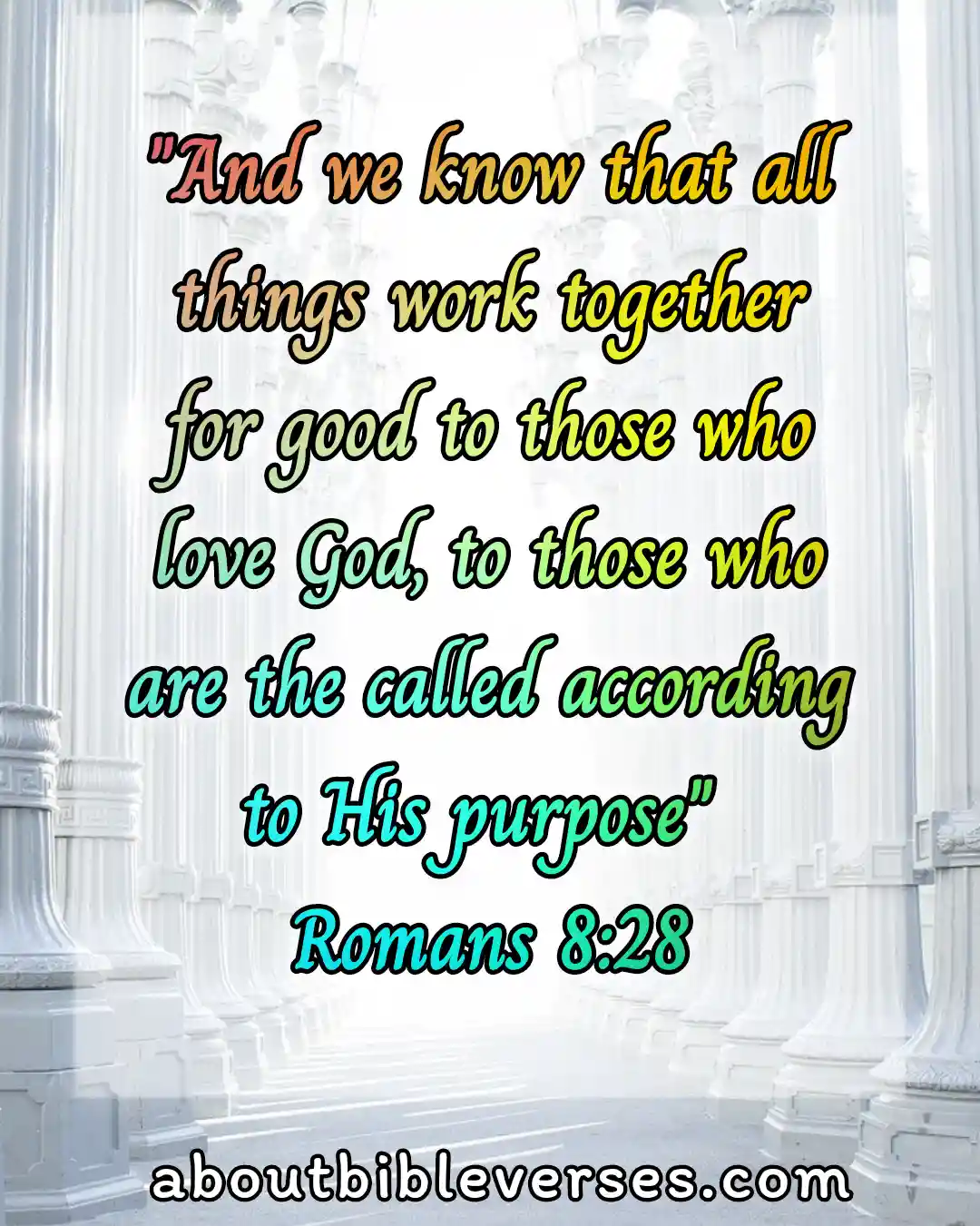 Romans 8:28
"And we know that all things work together for good to them that love God, to them who are the called according to his purpose"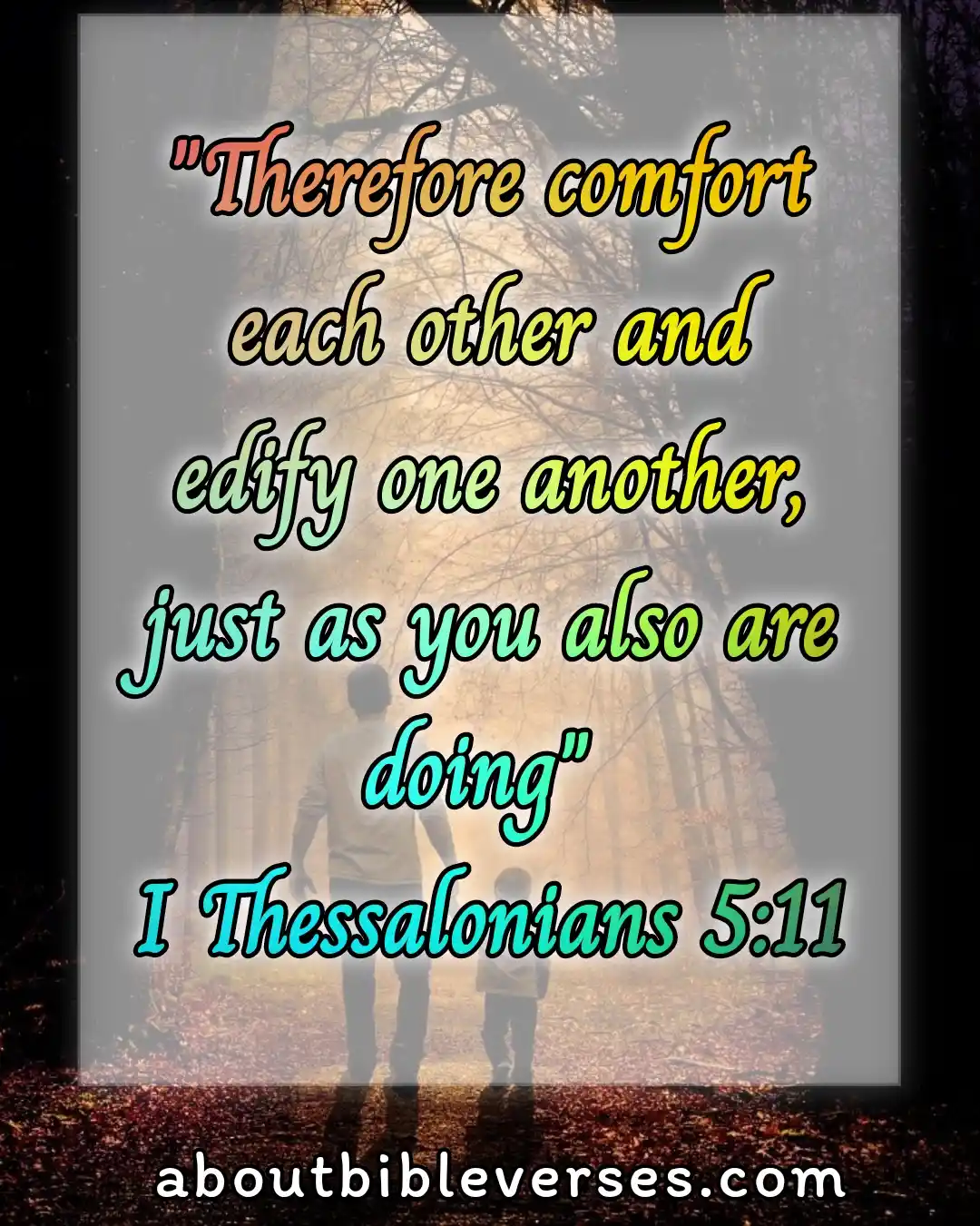 1 Thessalonians 5:11
"Wherefore comfort yourselves together, and edify one another, even as also ye do"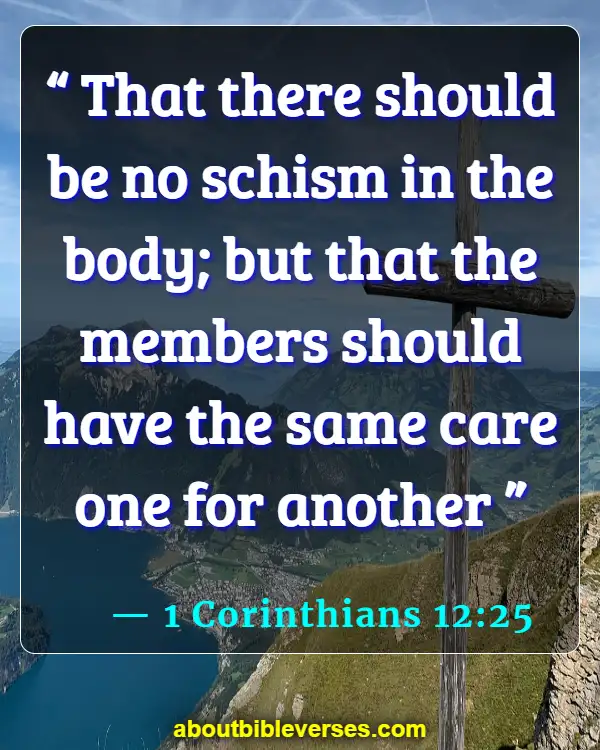 1 Corinthians 12:25
"That there should be no schism in the body; but that the members should have the same care one for another"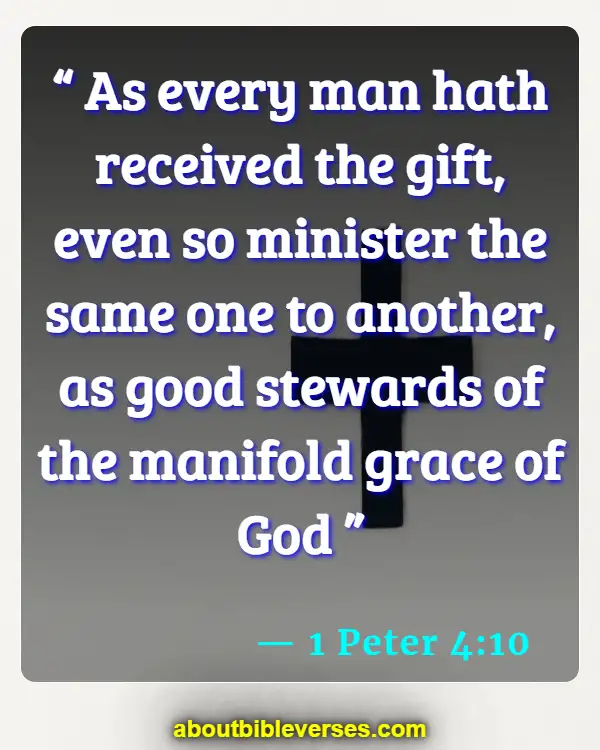 1 Peter 4:10
"As every man hath received the gift, even so minister the same one to another, as good stewards of the manifold grace of God"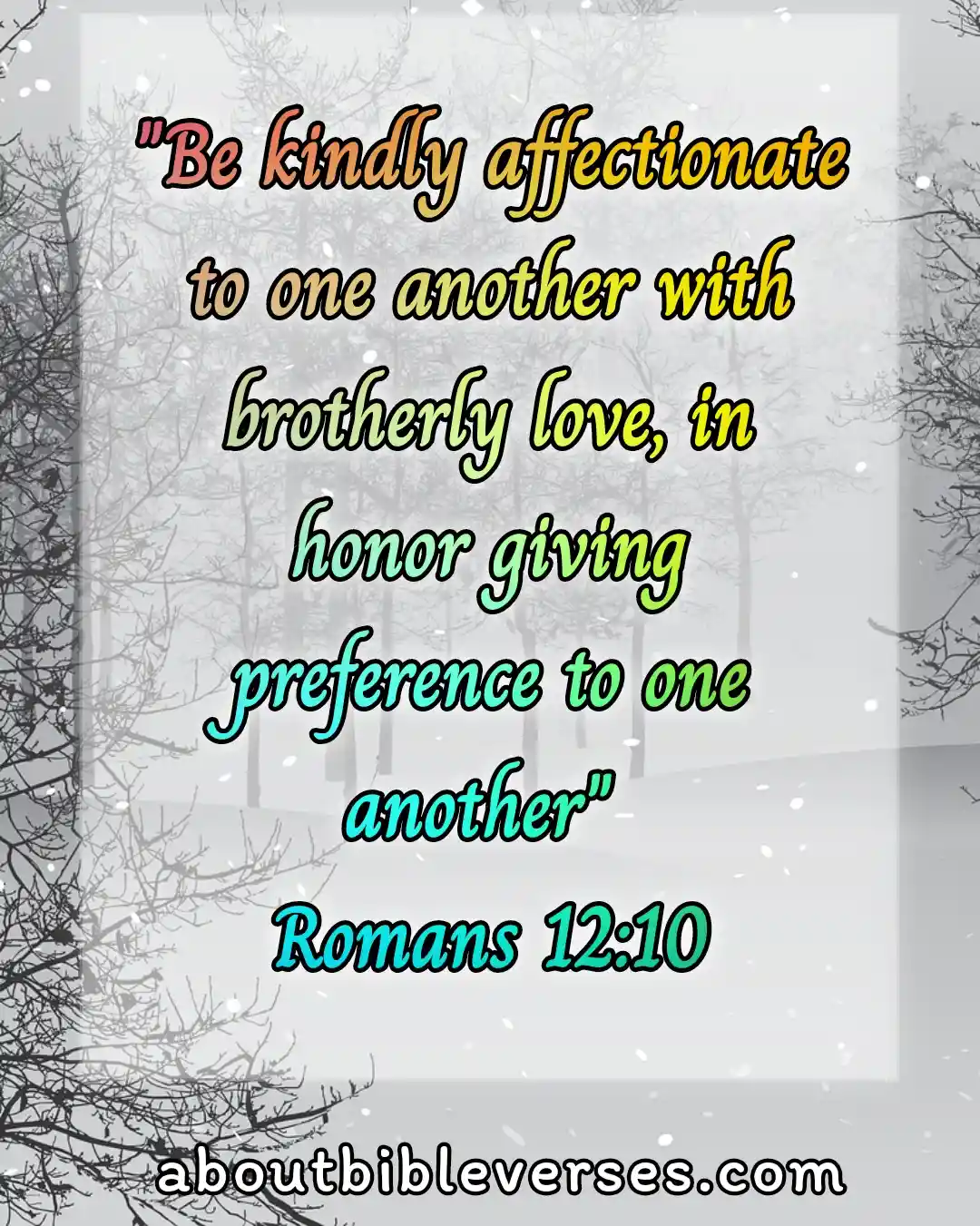 Romans 12:10
"Be kindly affectioned one to another with brotherly love; in honour preferring one another"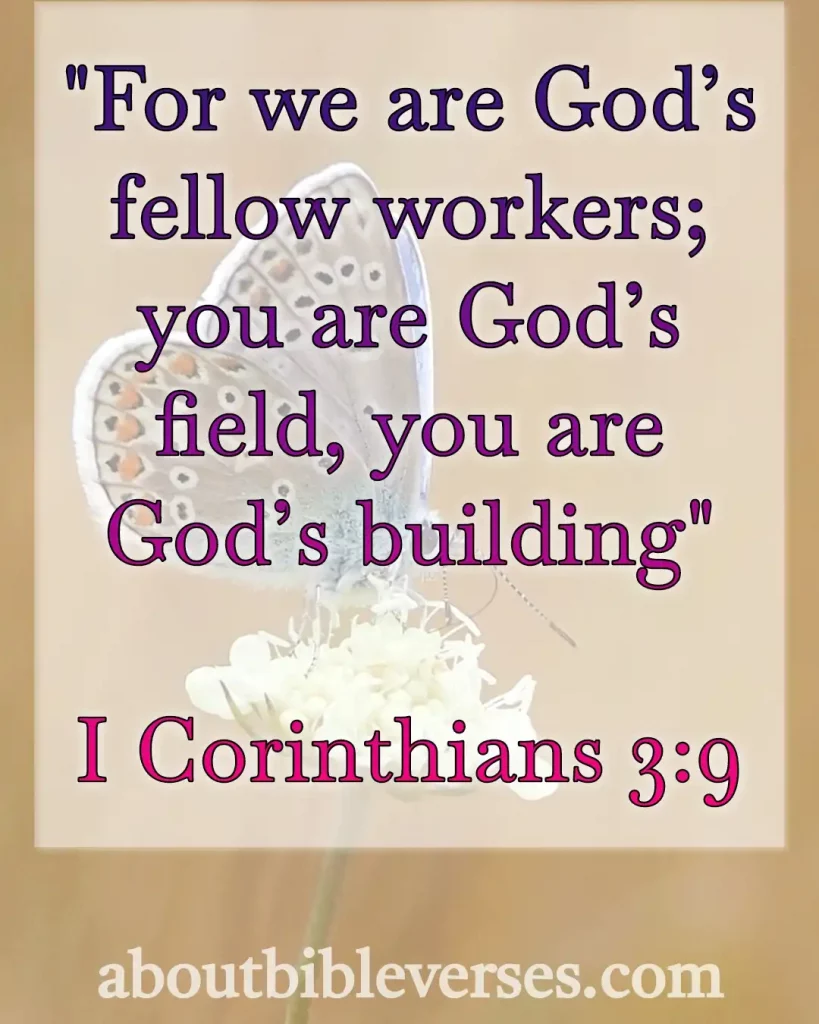 1 Corinthians 3:9
"For we are labourers together with God: ye are God's husbandry, ye are God's building"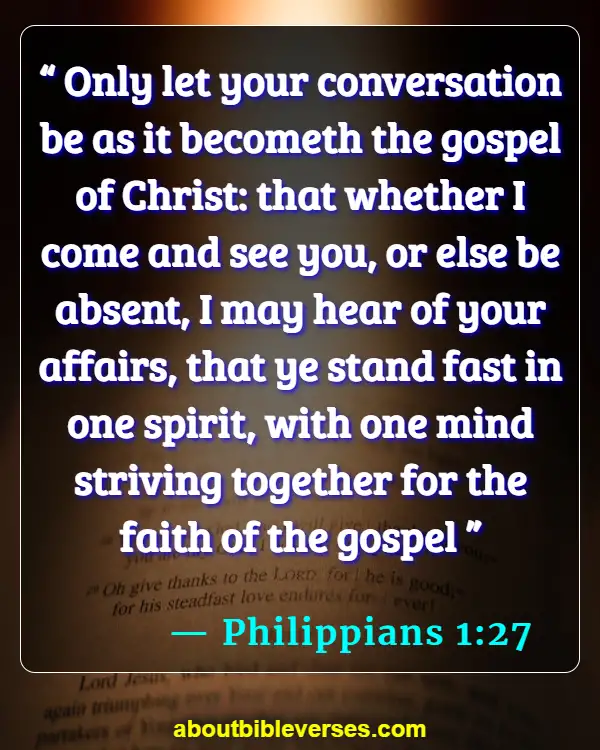 Philippians 1:27
"Only let your conversation be as it becometh the gospel of Christ: that whether I come and see you, or else be absent, I may hear of your affairs, that ye stand fast in one spirit, with one mind striving together for the faith of the gospel"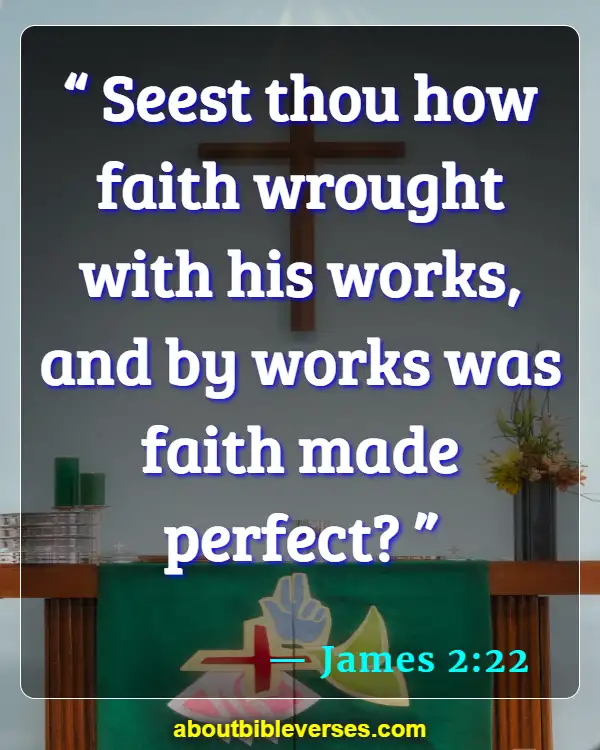 James 2:22
"Seest thou how faith wrought with his works, and by works was faith made perfect?"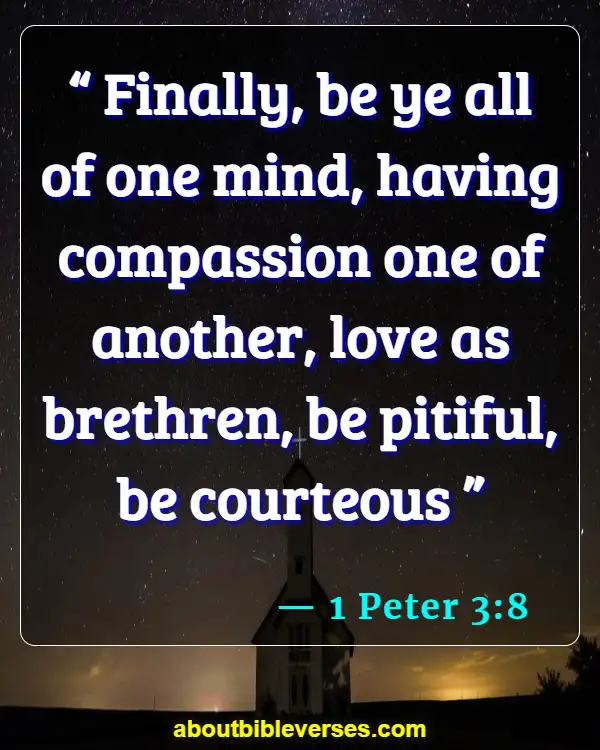 1 Peter 3:8
"Finally, be ye all of one mind, having compassion one of another, love as brethren, be pitiful, be courteous"