Hello dear friends, welcome to our site in the name of Jesus Christ. Today we will look at the Bible Scriptures About Toxic People In KJV. If you like today's post then definitely comment and share.
The Bible acknowledges the existence of toxic people in our lives, and its message is clear: guard your heart, strive for peace, but don't be afraid to distance yourself when necessary. And remember, forgiveness and understanding are at the heart of our response even when dealing with toxic people.
Remember Proverbs 22:24-25? I once had such a close friend. His constant negativity was seeping into my life, making me feel angry and resentful. But thanks be to God who warned me through His word, do not befriend a hot-tempered person, do not associate with a person who is easily angered, or you may learn their ways and trap yourself.
So doesn't the Bible teach us to love everyone unconditionally? You are absolutely right! Love is the foundation of Christian teaching. However, love does not mean that we should subject ourselves to harmful situations or relationships. The Bible teaches us to love, but also to guard our hearts (Proverbs 4:23).
In Matthew 18:15-17, Jesus advises us to deal with those who sin against us. If talking doesn't work, we are directed to distance ourselves. It is not to promote division, but to protect our spiritual and emotional well-being.
The apostle Paul said in Romans 12:18, "As far as you can, live at peace with everyone." The key phrase here? "As far as it depends on you." We are encouraged to strive for peace, but sometimes it may not be possible, in that case you leave it to God and pray.
Dear friends now let's see the Bible scriptures below that talk about Toxic People.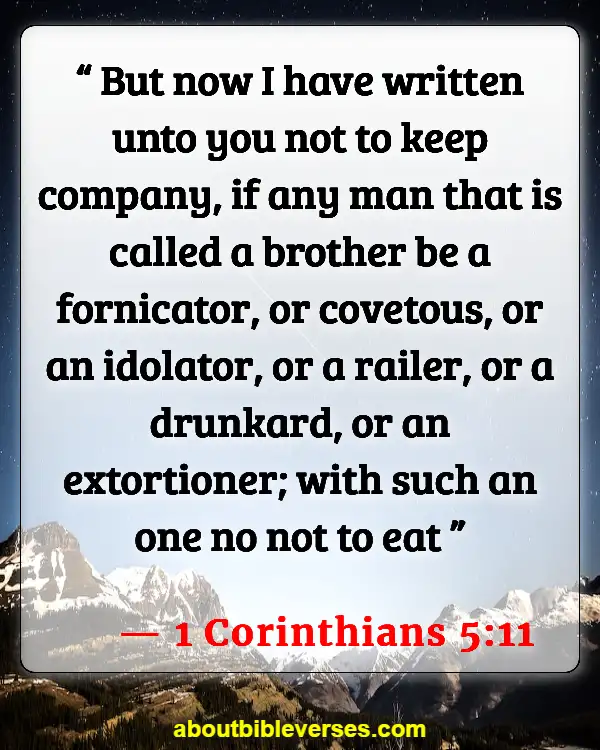 1 Corinthians 5:11
"But now I have written unto you not to keep company, if any man that is called a brother be a fornicator, or covetous, or an idolator, or a railer, or a drunkard, or an extortioner; with such an one no not to eat"
1 Corinthians 15:33
"Be not deceived: evil communications corrupt good manners"
2 Corinthians 6:14
"Be ye not unequally yoked together with unbelievers: for what fellowship hath righteousness with unrighteousness? and what communion hath light with darkness?"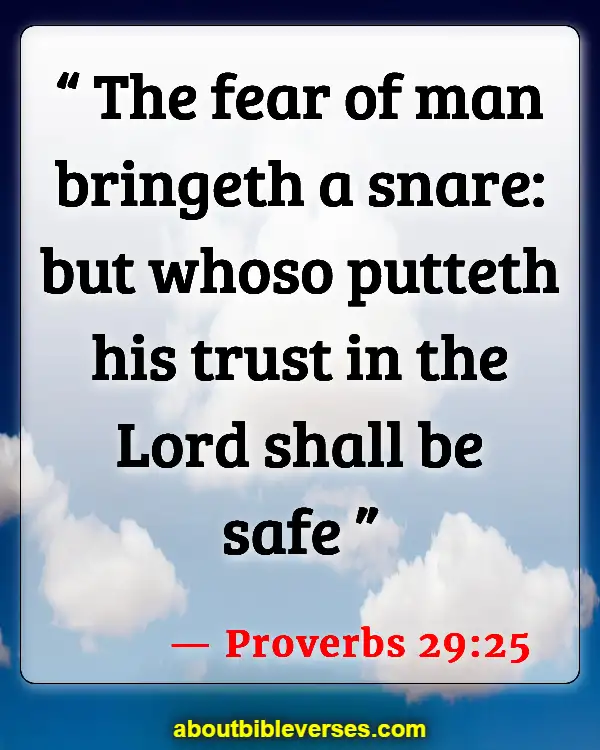 Proverbs 29:25
"The fear of man bringeth a snare: but whoso putteth his trust in the Lord shall be safe"
Ephesians 5:11
"And have no fellowship with the unfruitful works of darkness, but rather reprove them"
1 Thessalonians 5:22
"Abstain from all appearance of evil"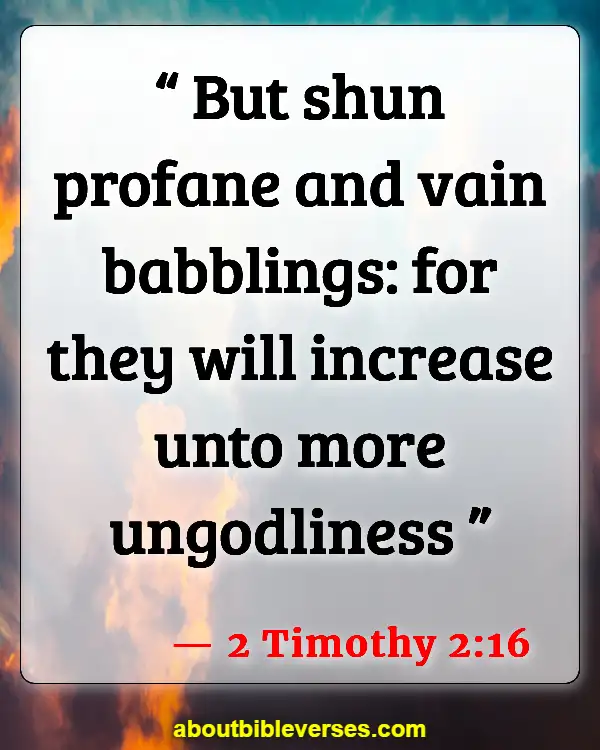 2 Timothy 2:16
"But shun profane and vain babblings: for they will increase unto more ungodliness"
Titus 3:10
"A man that is an heretick after the first and second admonition reject"
James 4:7
"Submit yourselves therefore to God. Resist the devil, and he will flee from you"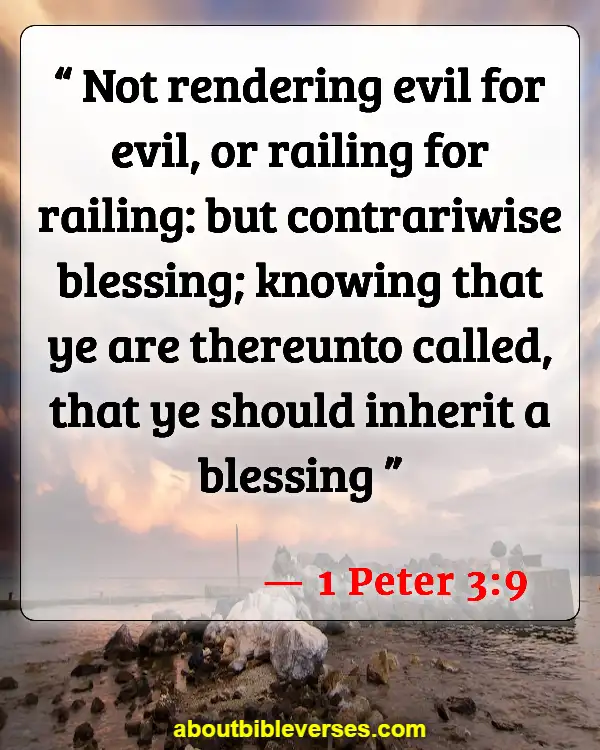 1 Peter 3:9
"Not rendering evil for evil, or railing for railing: but contrariwise blessing; knowing that ye are thereunto called, that ye should inherit a blessing"
Proverbs 4:23
"Keep thy heart with all diligence; for out of it are the issues of life"
Proverbs 24:1-2
"Be not thou envious against evil men, neither desire to be with them. For their heart studieth destruction, and their lips talk of mischief"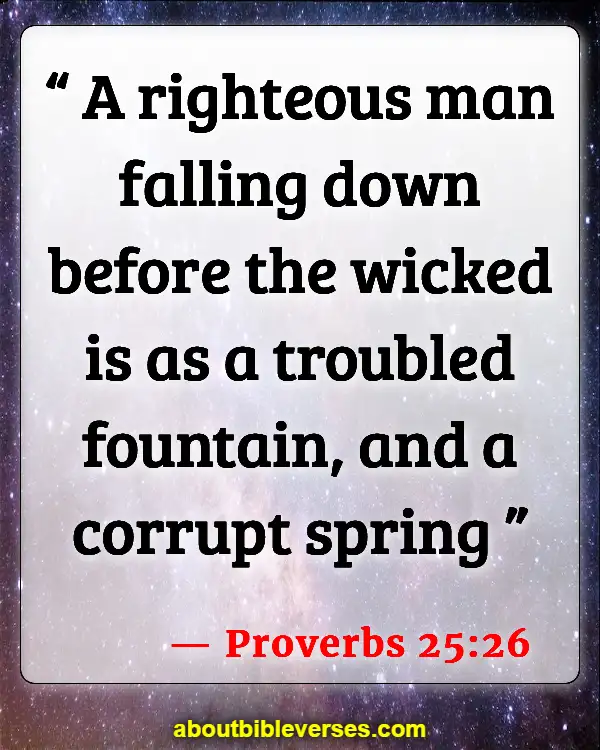 Proverbs 25:26
"A righteous man falling down before the wicked is as a troubled fountain, and a corrupt spring"
Galatians 6:1
"Brethren, if a man be overtaken in a fault, ye which are spiritual, restore such an one in the spirit of meekness; considering thyself, lest thou also be tempted"
Ephesians 4:31
"Let all bitterness, and wrath, and anger, and clamour, and evil speaking, be put away from you, with all malice"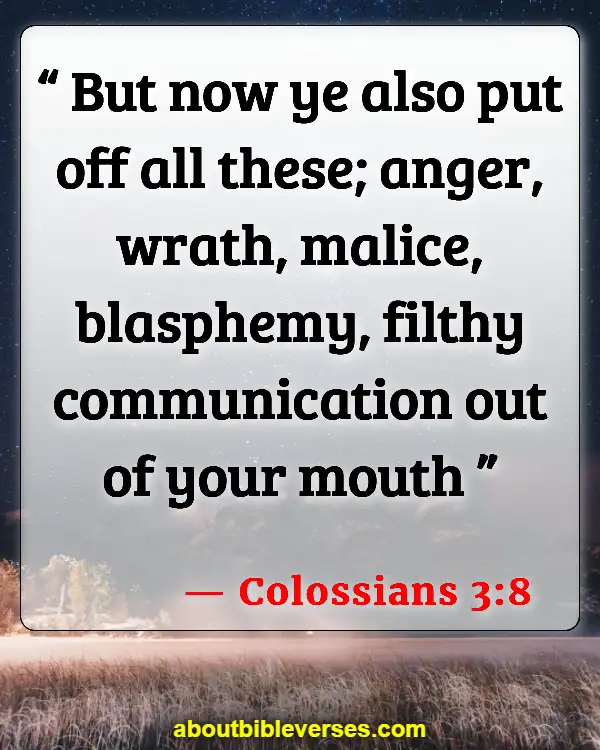 Colossians 3:8
"But now ye also put off all these; anger, wrath, malice, blasphemy, filthy communication out of your mouth"
1 Thessalonians 5:14
"Now we exhort you, brethren, warn them that are unruly, comfort the feebleminded, support the weak, be patient toward all men"
2 Thessalonians 3:6
"Now we command you, brethren, in the name of our Lord Jesus Christ, that ye withdraw yourselves from every brother that walketh disorderly, and not after the tradition which he received of us"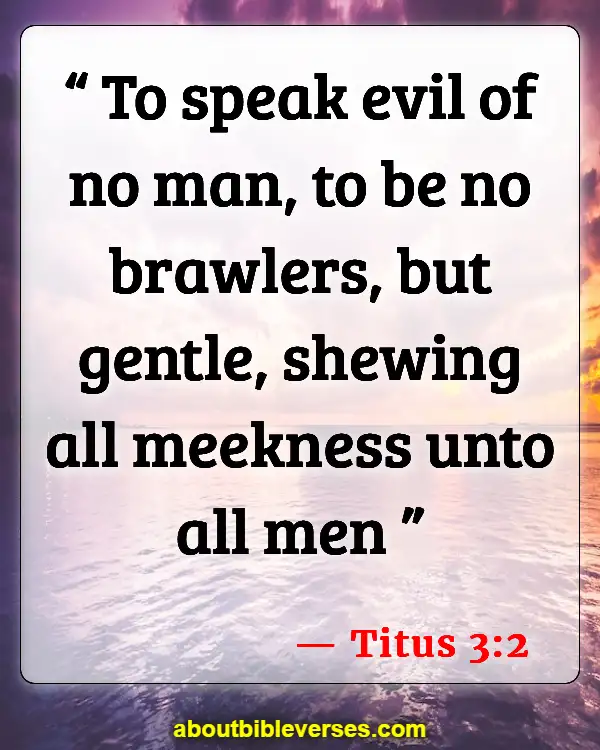 Titus 3:2
"To speak evil of no man, to be no brawlers, but gentle, shewing all meekness unto all men"
1 John 3:10
"In this the children of God are manifest, and the children of the devil: whosoever doeth not righteousness is not of God, neither he that loveth not his brother"
3 John 1:11
"Beloved, follow not that which is evil, but that which is good. He that doeth good is of God: but he that doeth evil hath not seen God"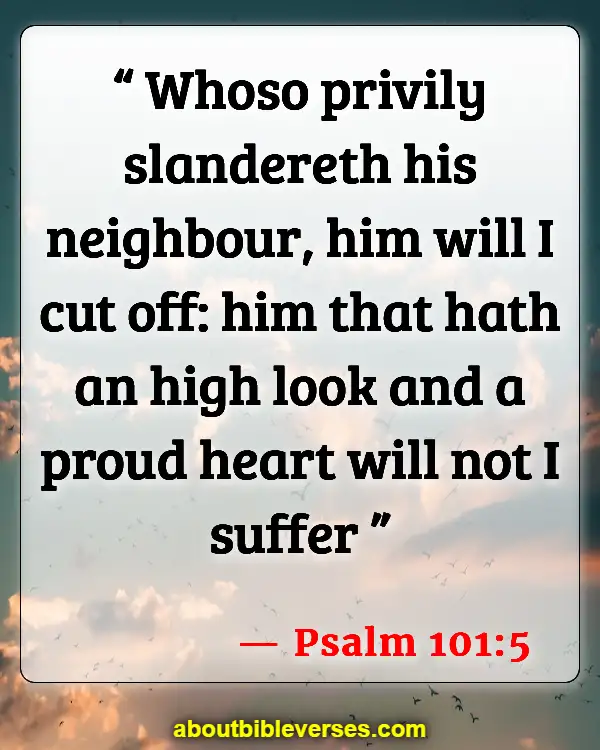 Psalm 101:5
"Whoso privily slandereth his neighbour, him will I cut off: him that hath an high look and a proud heart will not I suffer"
Proverbs 10:18
"He that hideth hatred with lying lips, and he that uttereth a slander, is a fool"
Luke 17:3
"Take heed to yourselves: If thy brother trespass against thee, rebuke him; and if he repent, forgive him"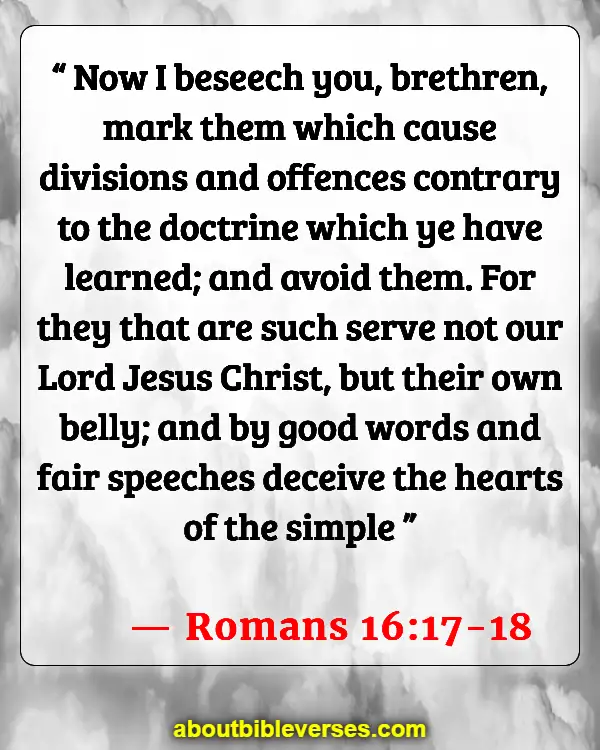 Romans 16:17-18
"Now I beseech you, brethren, mark them which cause divisions and offences contrary to the doctrine which ye have learned; and avoid them. For they that are such serve not our Lord Jesus Christ, but their own belly; and by good words and fair speeches deceive the hearts of the simple"
Galatians 5:19-21
"Now the works of the flesh are manifest, which are these; Adultery, fornication, uncleanness, lasciviousness, Idolatry, witchcraft, hatred, variance, emulations, wrath, strife, seditions, heresies, Envyings, murders, drunkenness, revellings, and such like: of the which I tell you before, as I have also told you in time past, that they which do such things shall not inherit the kingdom of God"
Ephesians 4:17-18
"This I say therefore, and testify in the Lord, that ye henceforth walk not as other Gentiles walk, in the vanity of their mind, Having the understanding darkened, being alienated from the life of God through the ignorance that is in them, because of the blindness of their heart"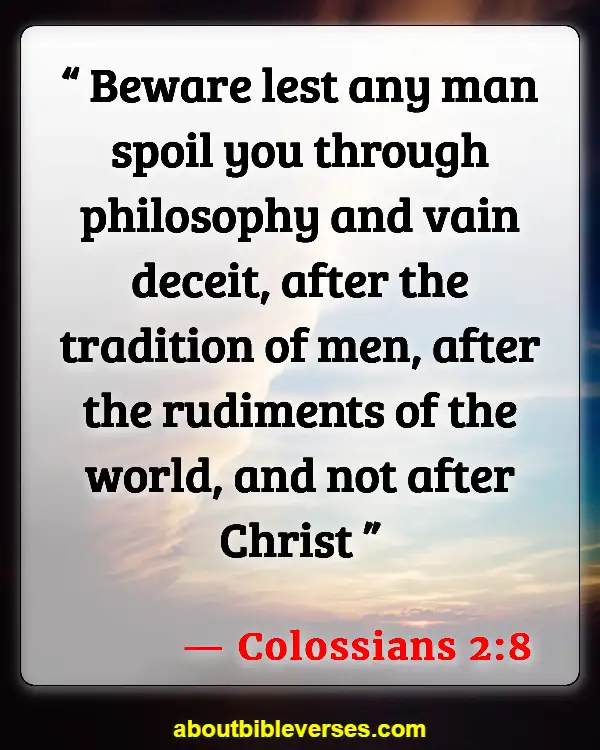 Colossians 2:8
"Beware lest any man spoil you through philosophy and vain deceit, after the tradition of men, after the rudiments of the world, and not after Christ"
1 Timothy 6:3-5
"If any man teach otherwise, and consent not to wholesome words, even the words of our Lord Jesus Christ, and to the doctrine which is according to godliness; He is proud, knowing nothing, but doting about questions and strifes of words, whereof cometh envy, strife, railings, evil surmisings, Perverse disputings of men of corrupt minds, and destitute of the truth, supposing that gain is godliness: from such withdraw thyself"
Titus 1:10-11
"For there are many unruly and vain talkers and deceivers, specially they of the circumcision: Whose mouths must be stopped, who subvert whole houses, teaching things which they ought not, for filthy lucre's sake"
Revelation 2:2
"I know thy works, and thy labour, and thy patience, and how thou canst not bear them which are evil: and thou hast tried them which say they are apostles, and are not, and hast found them liars"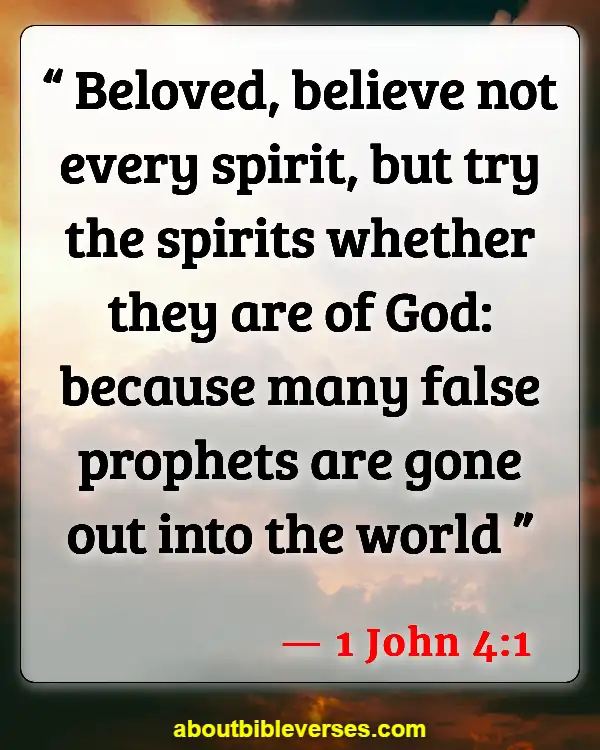 1 John 4:1
"Beloved, believe not every spirit, but try the spirits whether they are of God: because many false prophets are gone out into the world"