Hello dear friends, welcome to our site in the name of Jesus Christ. Today we will look at the Bible Scriptures About Testimony In KJV. If you like today's post then definitely comment and share.
Friends, our testimony for Christ encourages each other, especially new believers, to surrender themselves for Christ.
You can give your testimony about how God has worked in your life, how God has helped you in times of trouble, and how God has changed you.
The testimony of Christ is not limited to changing our lives. God's testimony is silently involved in our lives. As in every action of our life, our dealings with others bear witness to God.
If our dealings with others are good then others will see something new in us and as a result, we will praise God. As the Bible says, let our light shine before men so that they may see our good works and glorify our God in heaven (Matthew 5:16).
Also, another important thing is that we should not deny our Lord Jesus Christ under any circumstances. If we do, Jesus told us, he will deny us, saying, I do not know you (Luke 12:8).
Dear friends now let's see the Bible scriptures below that tals about the importance of sharing Testimony.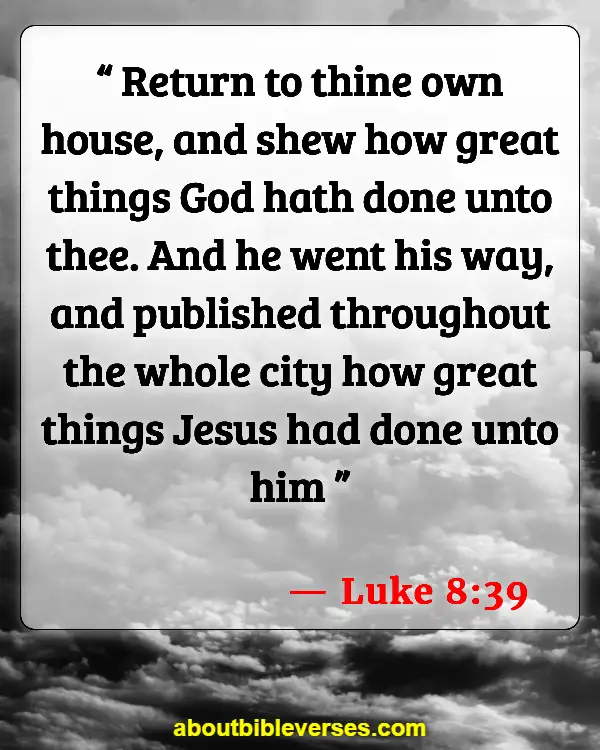 Luke 8:39
"Return to thine own house, and shew how great things God hath done unto thee. And he went his way, and published throughout the whole city how great things Jesus had done unto him"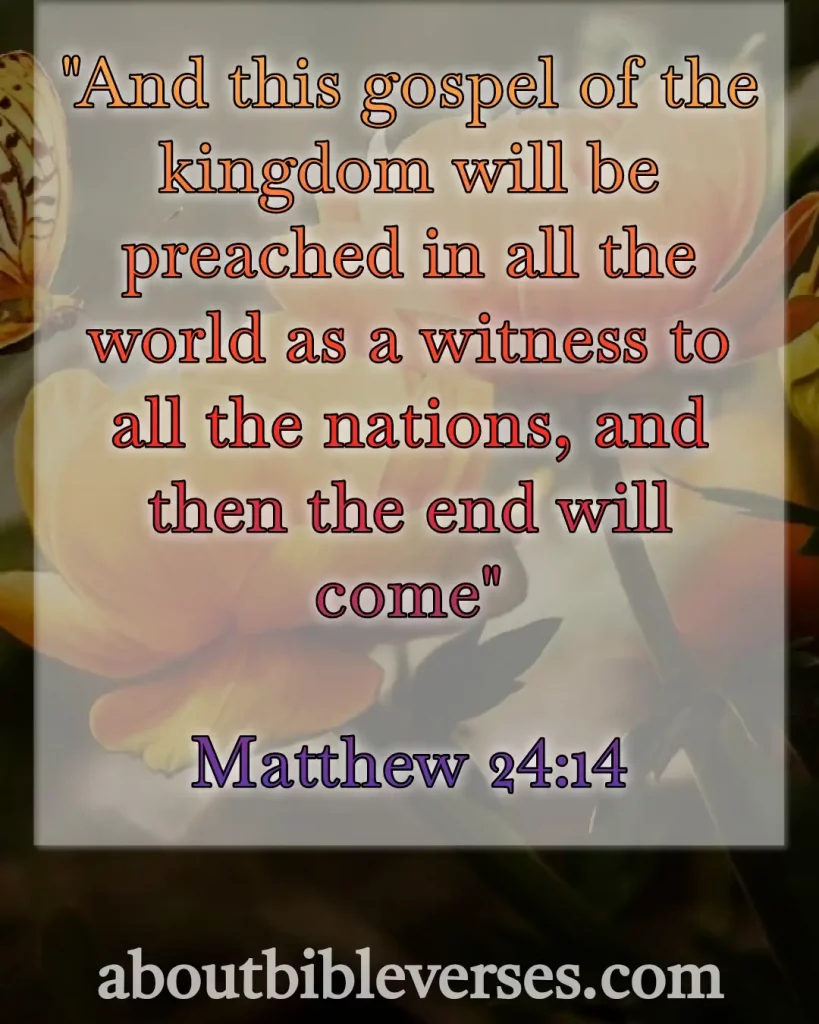 Matthew 24:14
"And this gospel of the kingdom shall be preached in all the world for a witness unto all nations; and then shall the end come"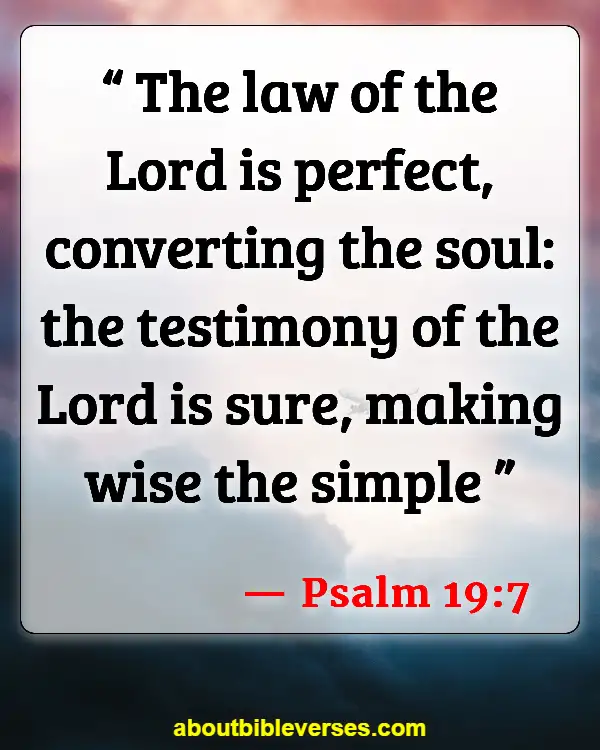 Psalm 19:7
"The law of the Lord is perfect, converting the soul: the testimony of the Lord is sure, making wise the simple"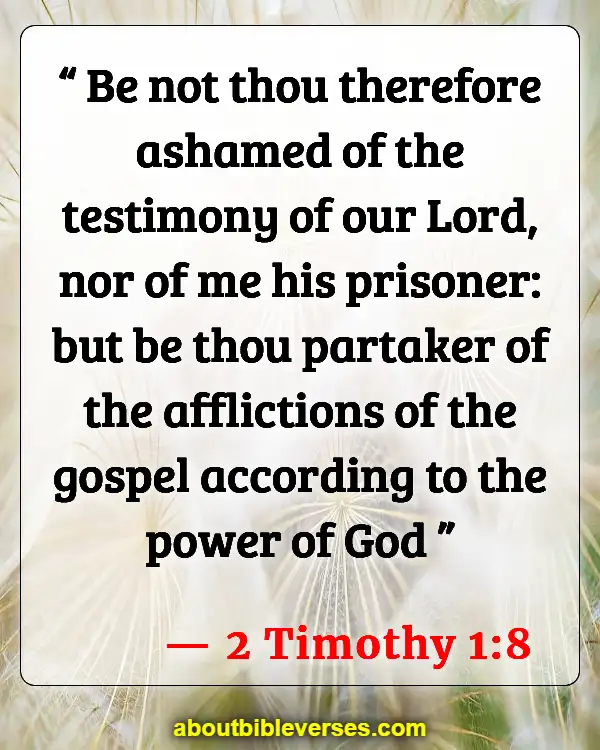 2 Timothy 1:8
"Be not thou therefore ashamed of the testimony of our Lord, nor of me his prisoner: but be thou partaker of the afflictions of the gospel according to the power of God"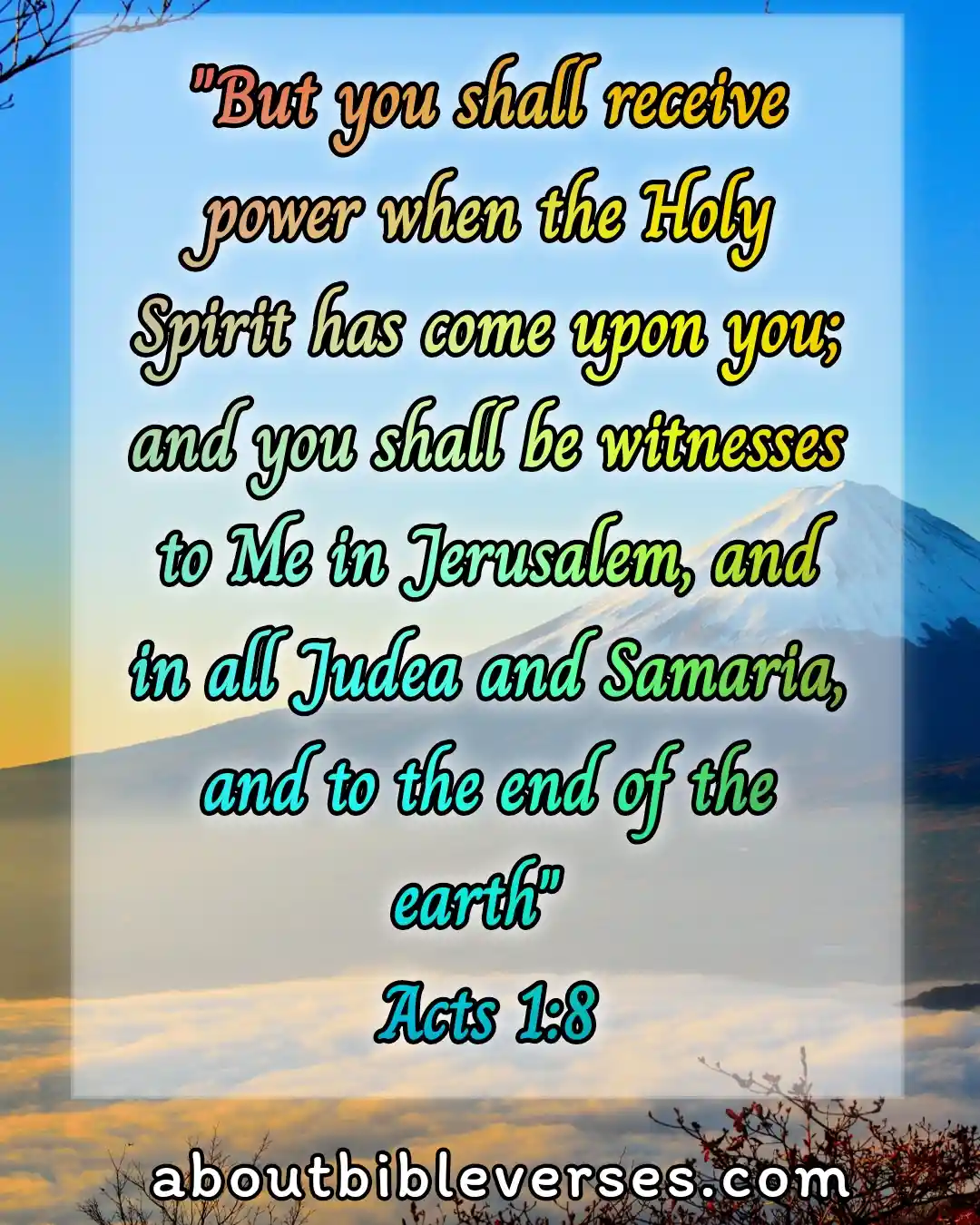 Acts 1:8
"But ye shall receive power, after that the Holy Ghost is come upon you: and ye shall be witnesses unto me both in Jerusalem, and in all Judaea, and in Samaria, and unto the uttermost part of the earth"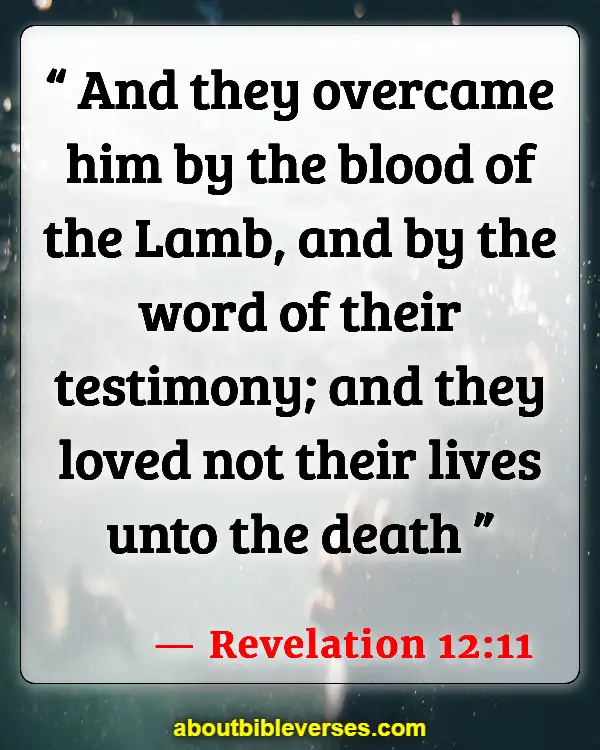 Revelation 12:11
"And they overcame him by the blood of the Lamb, and by the word of their testimony; and they loved not their lives unto the death"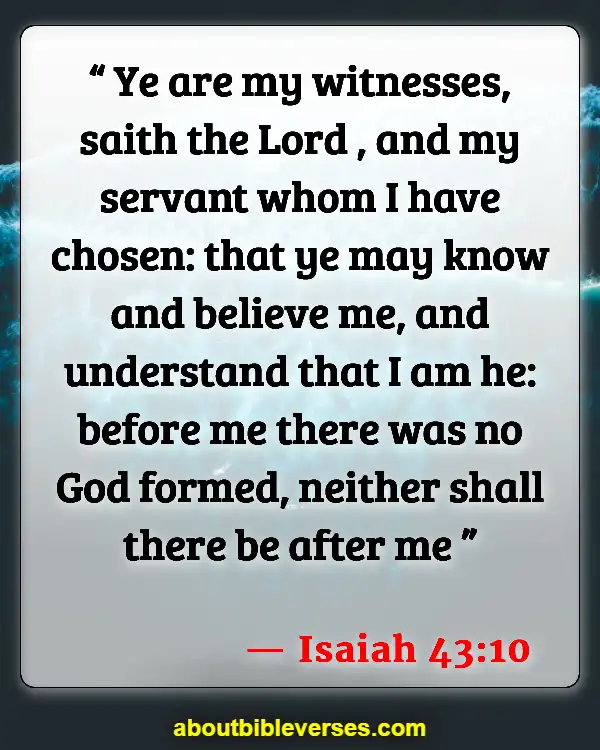 Isaiah 43:10
"Ye are my witnesses, saith the Lord, and my servant whom I have chosen: that ye may know and believe me, and understand that I am he: before me there was no God formed, neither shall there be after me"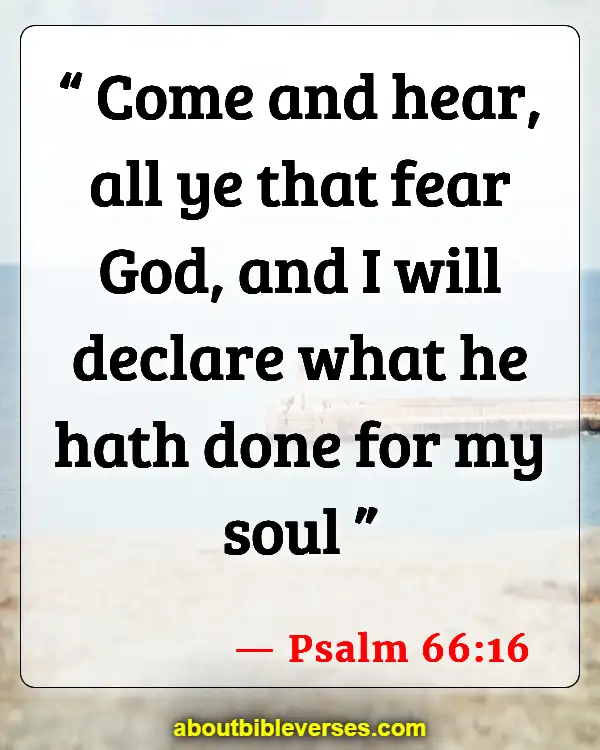 Psalm 66:16
"Come and hear, all ye that fear God, and I will declare what he hath done for my soul"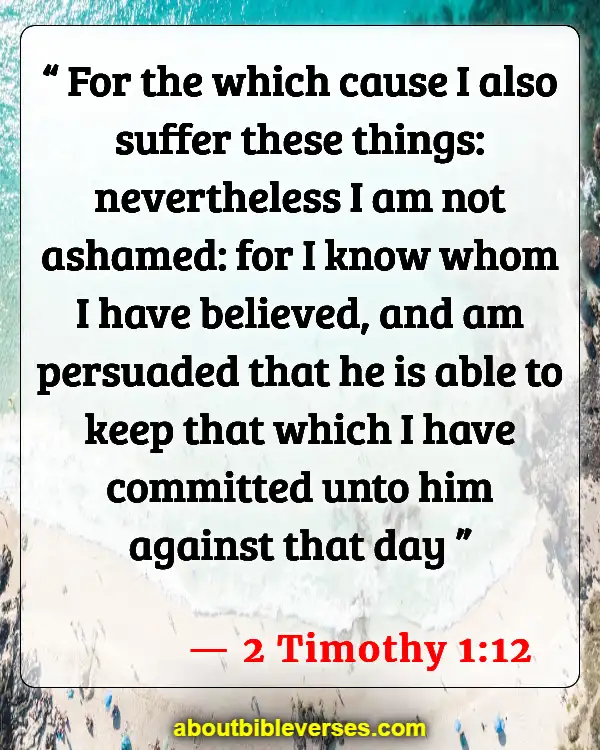 2 Timothy 1:12
"For the which cause I also suffer these things: nevertheless I am not ashamed: for I know whom I have believed, and am persuaded that he is able to keep that which I have committed unto him against that day"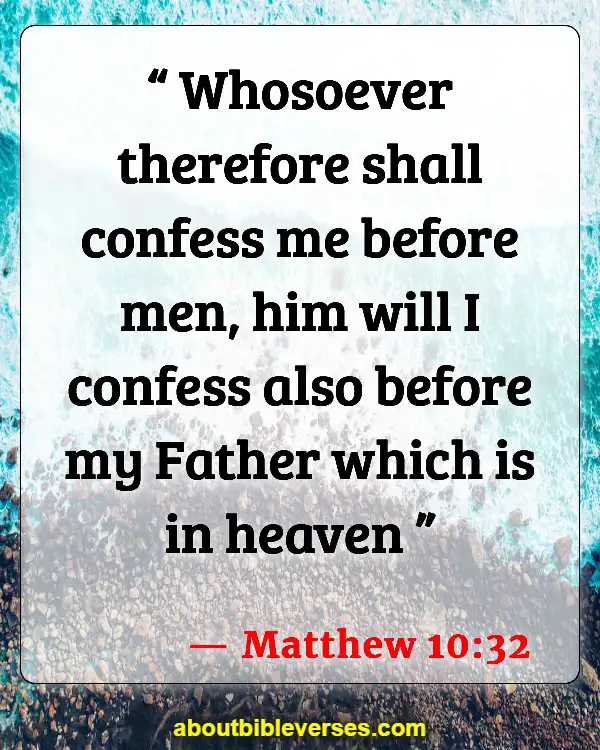 Matthew 10:32
"Whosoever therefore shall confess me before men, him will I confess also before my Father which is in heaven"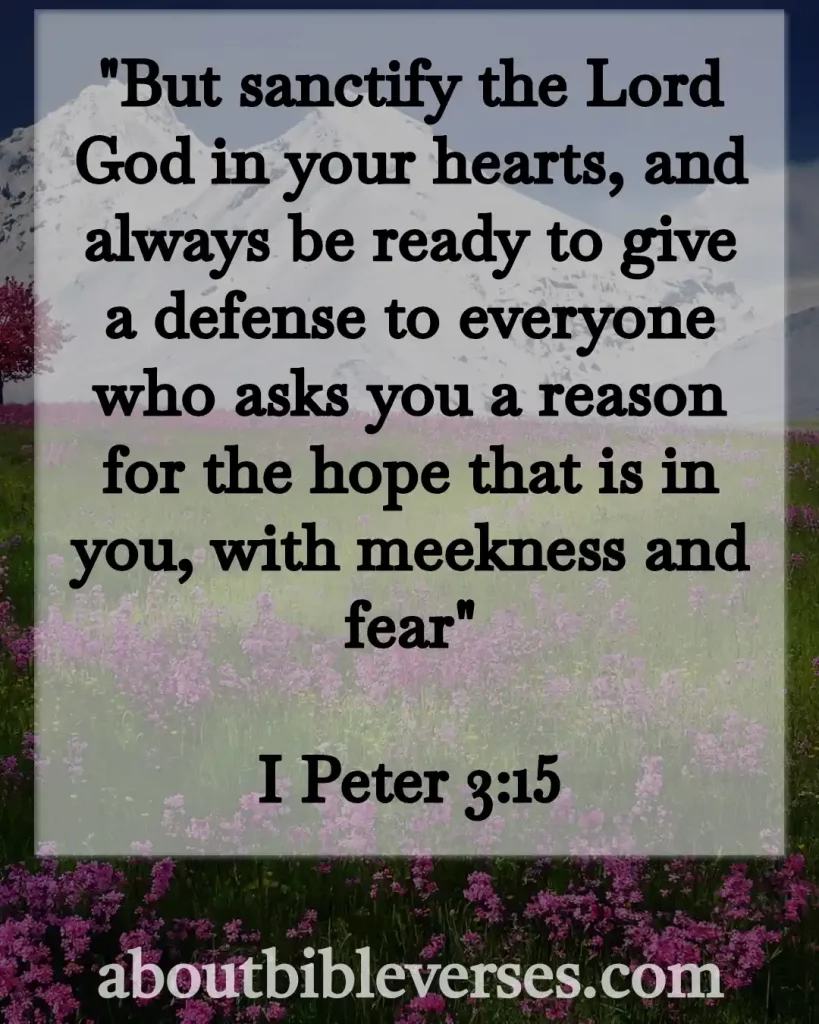 1 Peter 3:15
"But sanctify the Lord God in your hearts: and be ready always to give an answer to every man that asketh you a reason of the hope that is in you with meekness and fear"
Psalm 26:7
"That I may publish with the voice of thanksgiving, and tell of all thy wondrous works"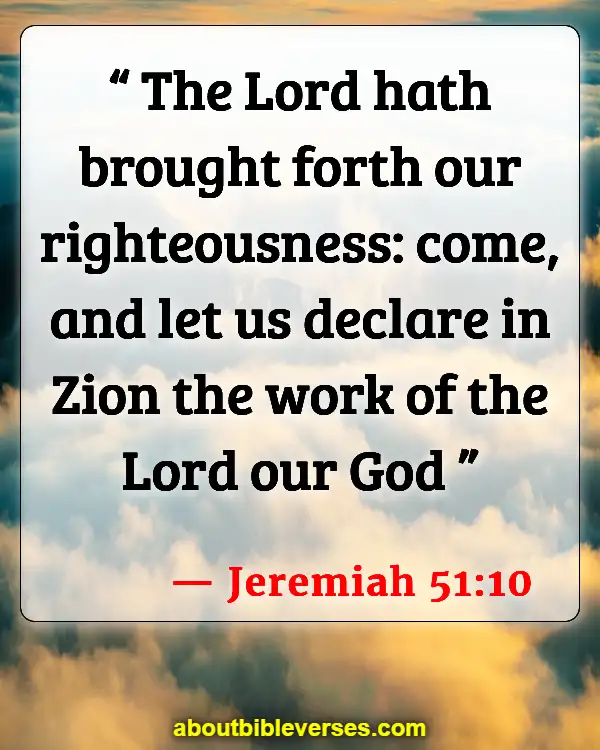 Jeremiah 51:10
"The Lord hath brought forth our righteousness: come, and let us declare in Zion the work of the Lord our God"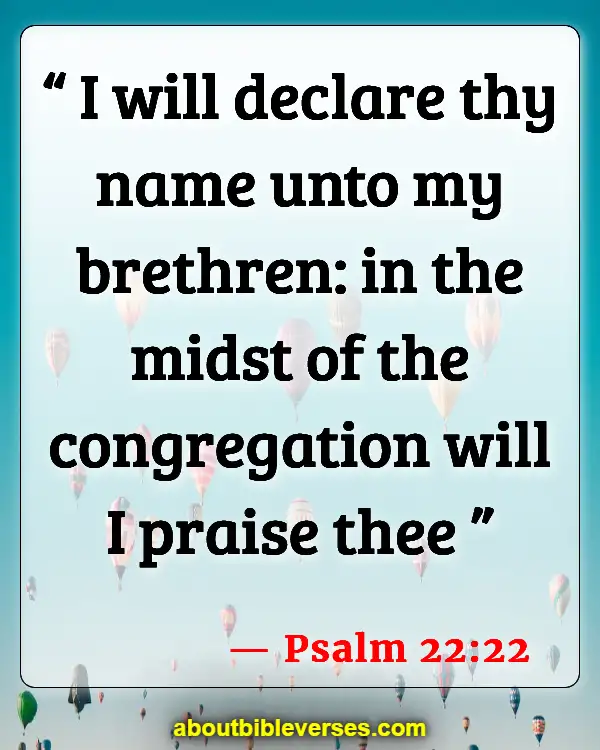 Psalm 22:22
"I will declare thy name unto my brethren: in the midst of the congregation will I praise thee"
1 John 5:10
"He that believeth on the Son of God hath the witness in himself: he that believeth not God hath made him a liar; because he believeth not the record that God gave of his Son"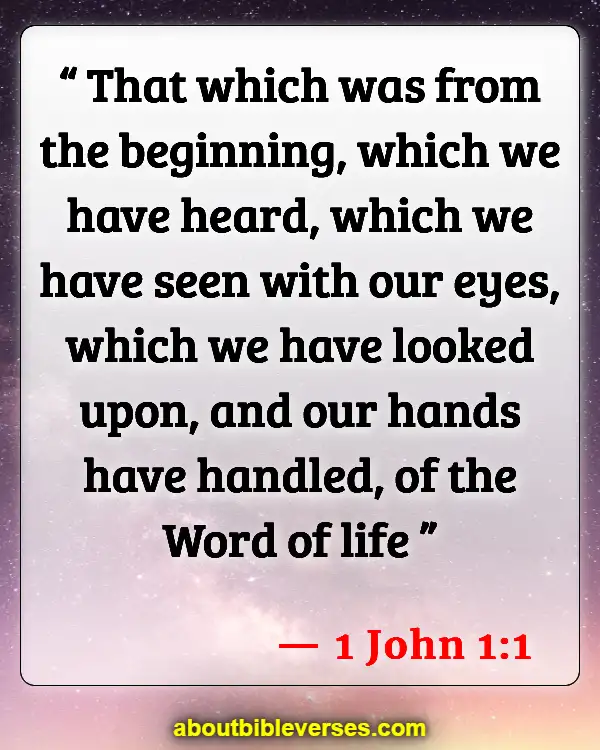 1 John 1:1
"That which was from the beginning, which we have heard, which we have seen with our eyes, which we have looked upon, and our hands have handled, of the Word of life"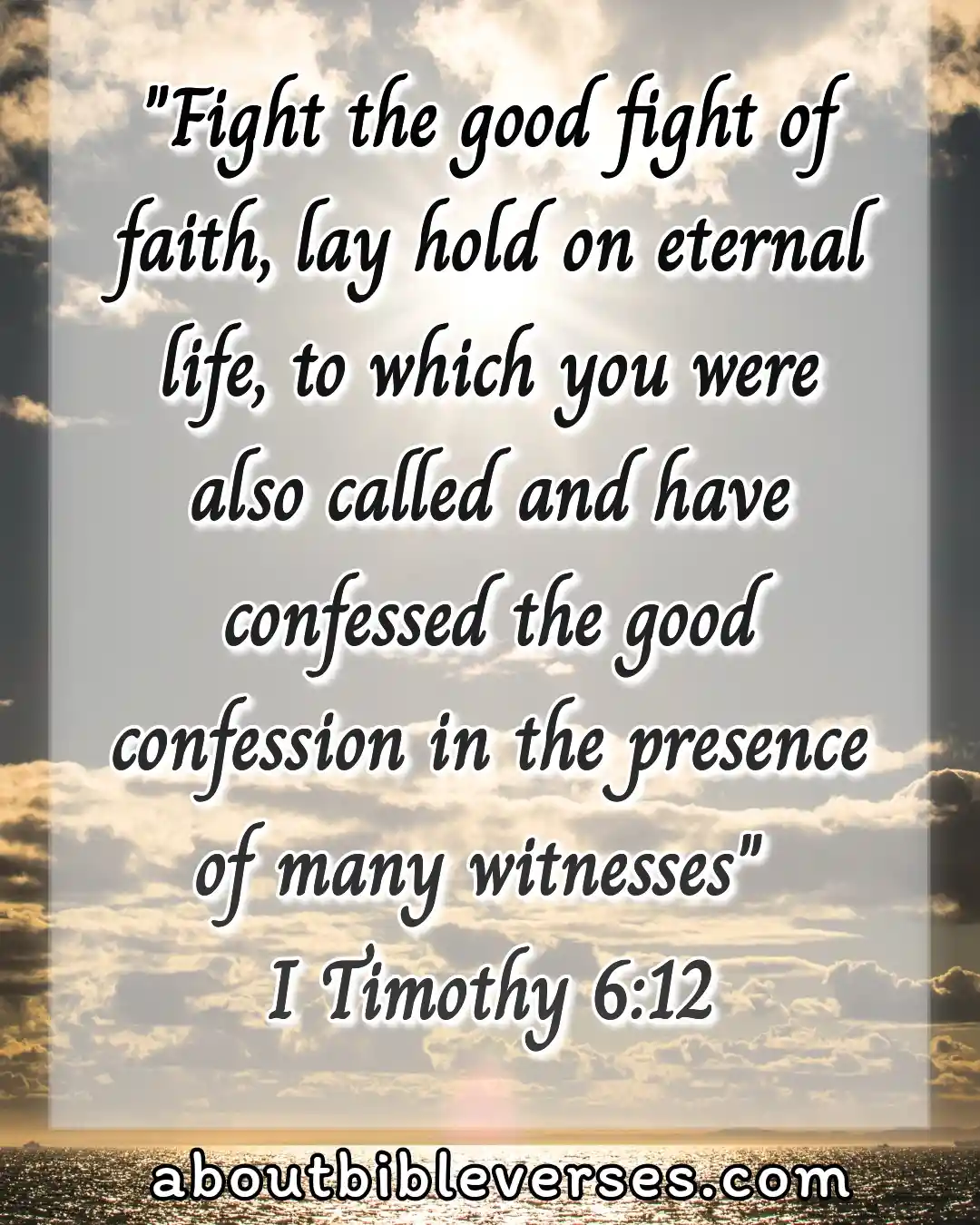 1 Timothy 6:12
"Fight the good fight of faith, lay hold on eternal life, whereunto thou art also called, and hast professed a good profession before many witnesses"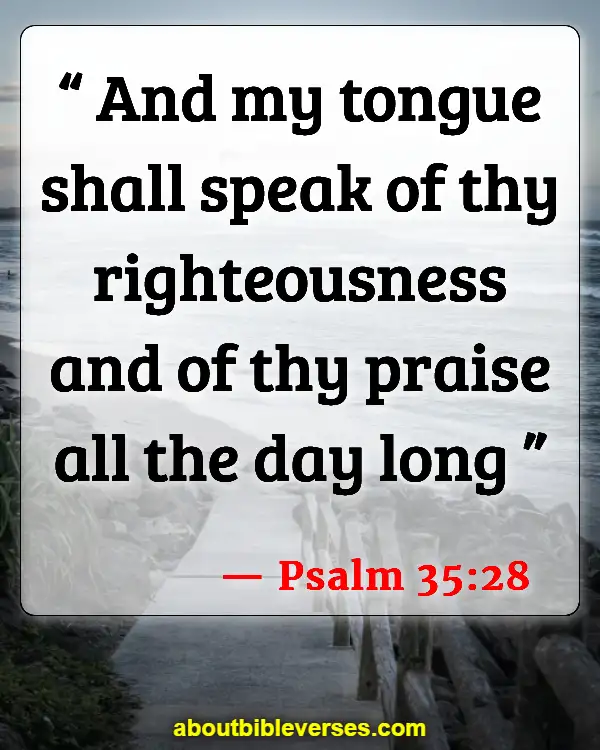 Psalm 35:28
"And my tongue shall speak of thy righteousness and of thy praise all the day long"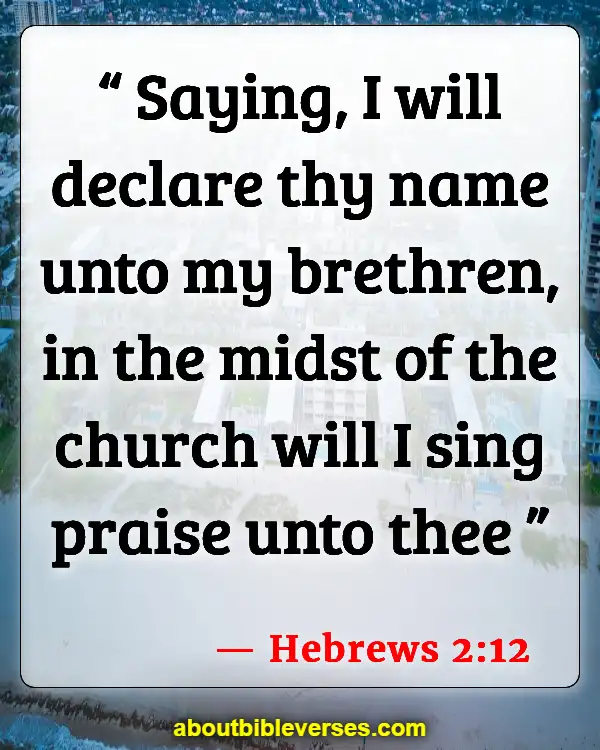 Hebrews 2:12
"Saying, I will declare thy name unto my brethren, in the midst of the church will I sing praise unto thee"