Hello dear friends, welcome to our site in the name of Jesus Christ. Today we will look at the Bible Scriptures About Staying Calm And Trusting God In KJV. If you like today's post then definitely comment and share.
God's word tells us to be calm and have faith in God because in the world we live in we will have many problems mentally and physically and some will torture us but we have to be calm. That's what God told us because God wants us to be calm in such situation as he knows our best.
God has promised us that he will punish all the wrongs done to us so that we do not take revenge on anyone but only believe in God.
Jesus Christ suffered a lot in this world for us but still he was calm and never took revenge on anyone but he prayed for their forgiveness. We have to do exactly the same thing. We should bring everything to God with prayer and thanksgiving, and the Bible says the peace of God will guard our hearts and minds through Christ Jesus (Philippians 4:6-7).
He said in the world we will have trouble but we will have peace in Jesus Christ just as Jesus Christ has overcome the world so we must also overcome this world (John 16:33).
If we remain calm and trust God, He will fill us with all joy so that we can be filled with hope through the power of the Holy Spirit (Romans 15:13).
Dear friends now let's see the Bible scriptures below that talk about Staying Calm And Trusting God.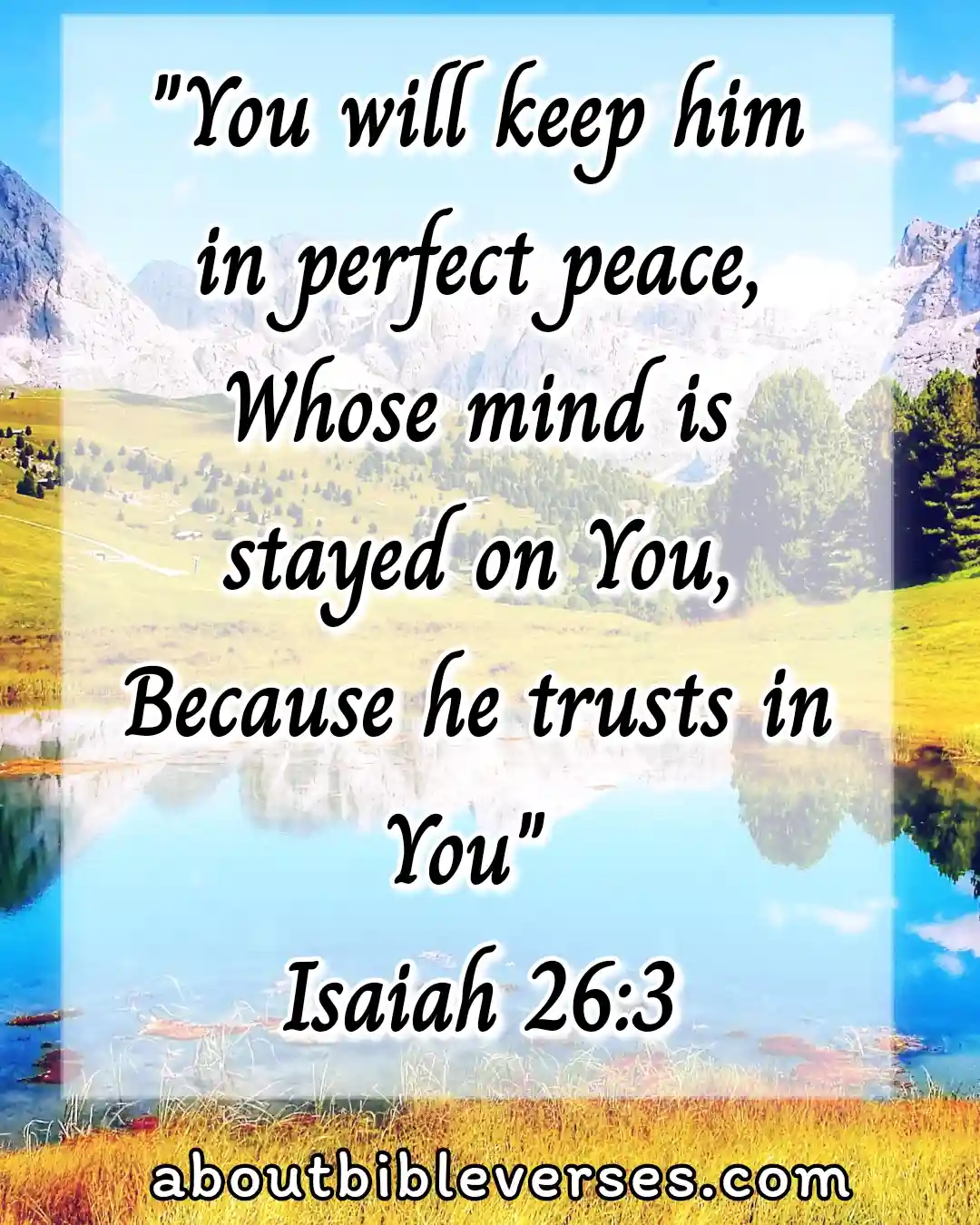 Isaiah 26:3
"Thou wilt keep him in perfect peace, whose mind is stayed on thee: because he trusteth in thee"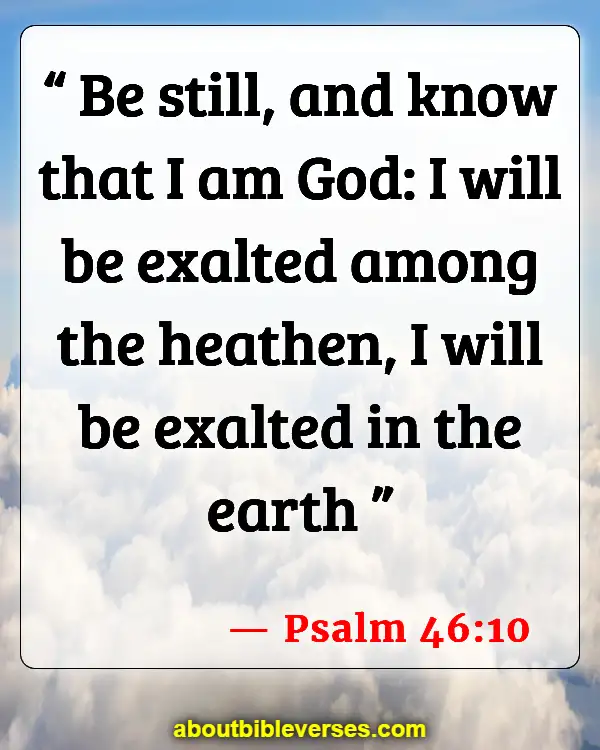 Psalm 46:10
"Be still, and know that I am God: I will be exalted among the heathen, I will be exalted in the earth"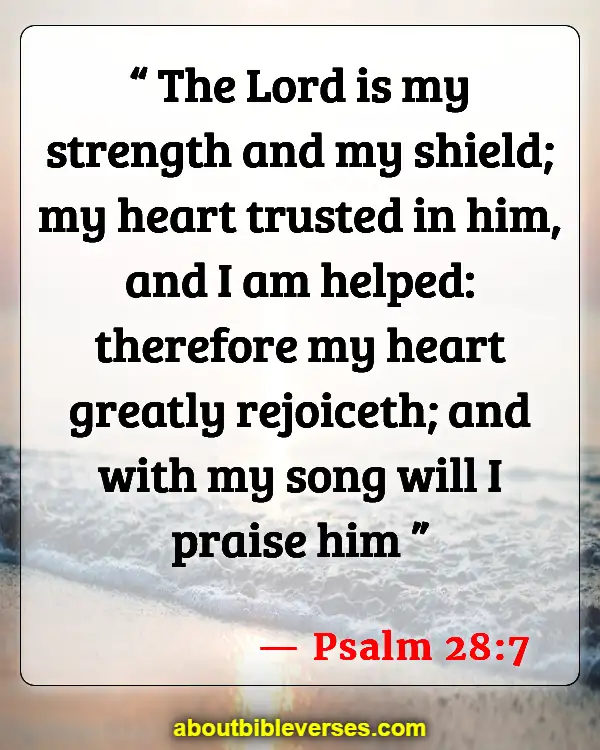 Psalm 28:7
"The Lord is my strength and my shield; my heart trusted in him, and I am helped: therefore my heart greatly rejoiceth; and with my song will I praise him"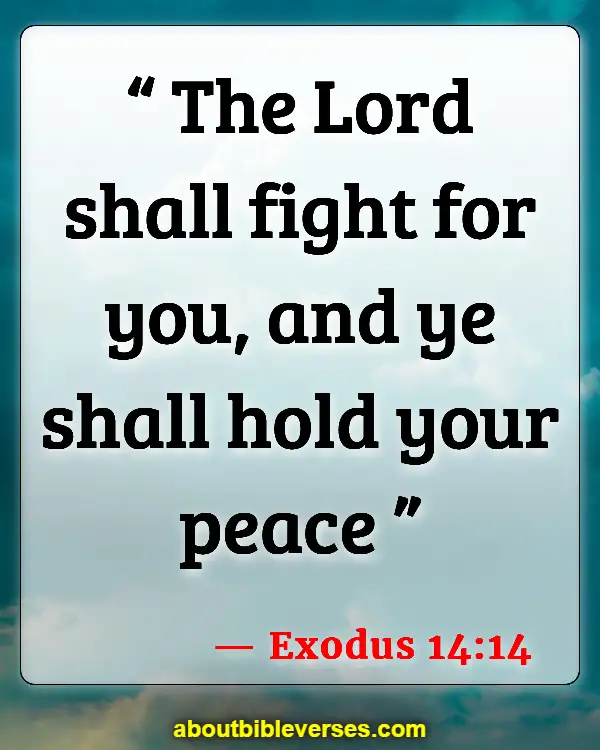 Exodus 14:14
"The Lord shall fight for you, and ye shall hold your peace"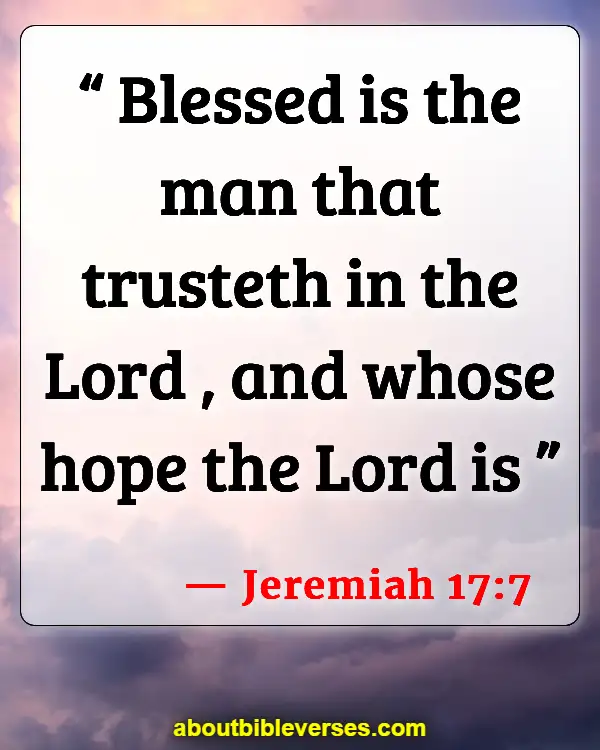 Jeremiah 17:7
"Blessed is the man that trusteth in the Lord, and whose hope the Lord is"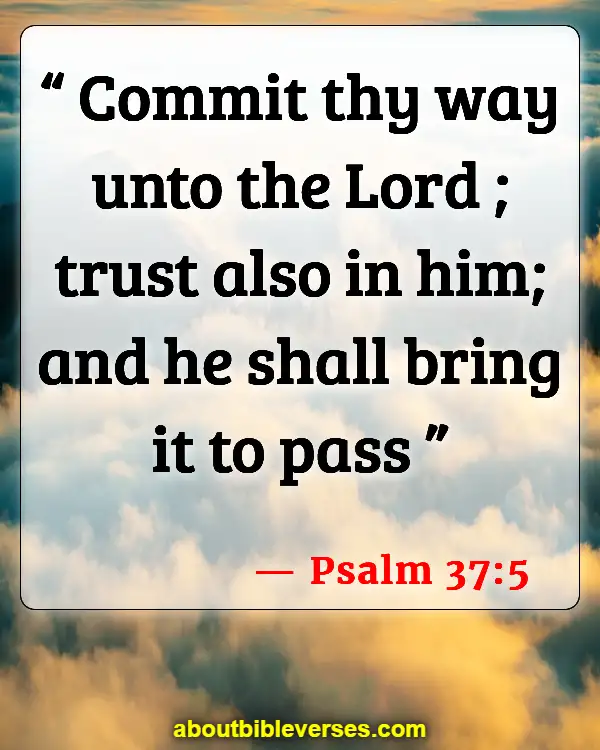 Psalm 37:5
"Commit thy way unto the Lord; trust also in him; and he shall bring it to pass"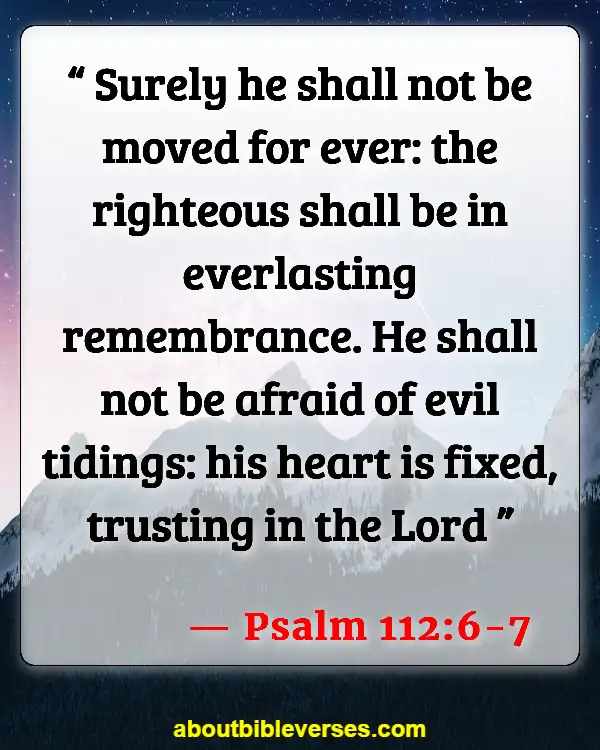 Psalm 112:6-7
"Surely he shall not be moved for ever: the righteous shall be in everlasting remembrance.He shall not be afraid of evil tidings: his heart is fixed, trusting in the Lord"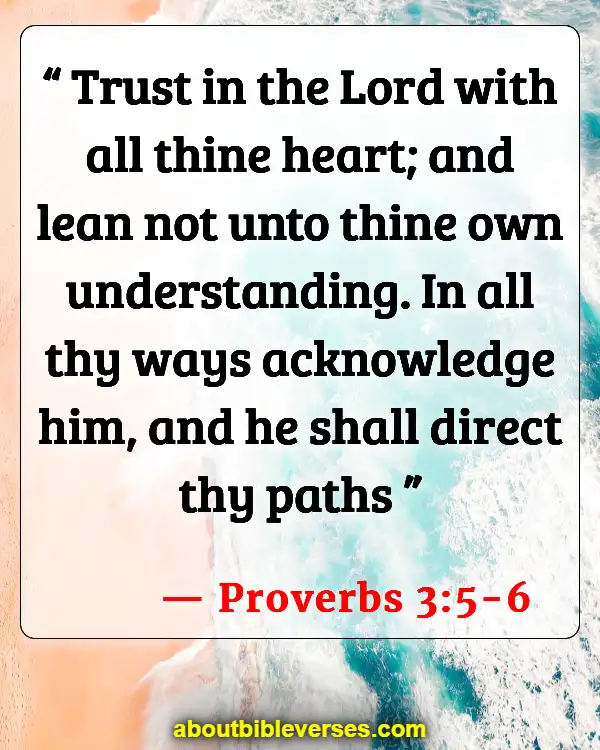 Proverbs 3:5-6
"Trust in the Lord with all thine heart; and lean not unto thine own understanding.In all thy ways acknowledge him, and he shall direct thy paths"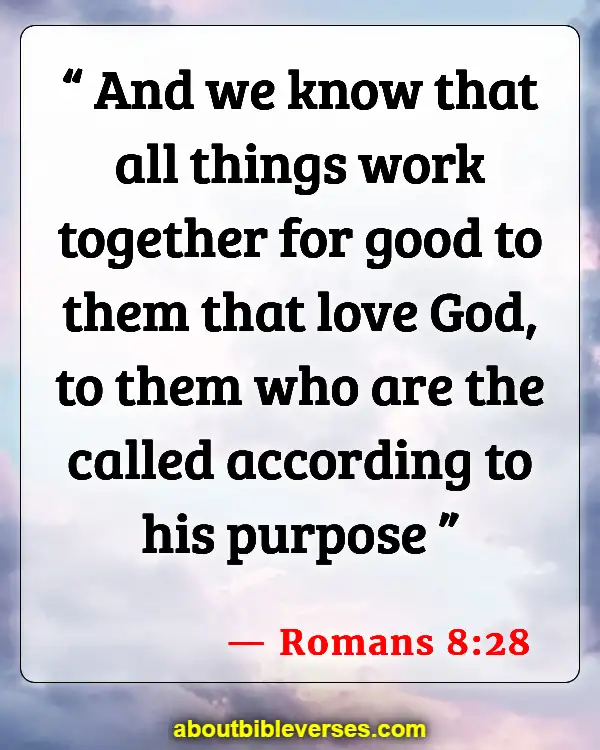 Romans 8:28
"And we know that all things work together for good to them that love God, to them who are the called according to his purpose"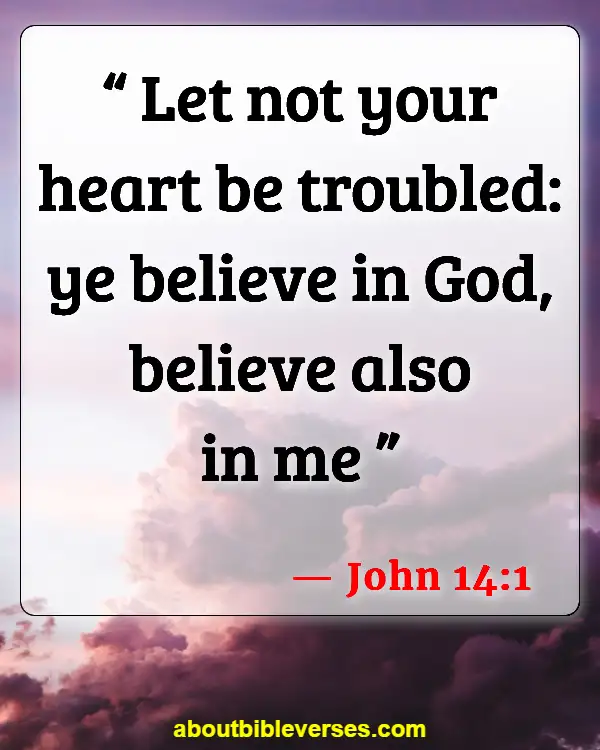 John 14:1
"Let not your heart be troubled: ye believe in God, believe also in me"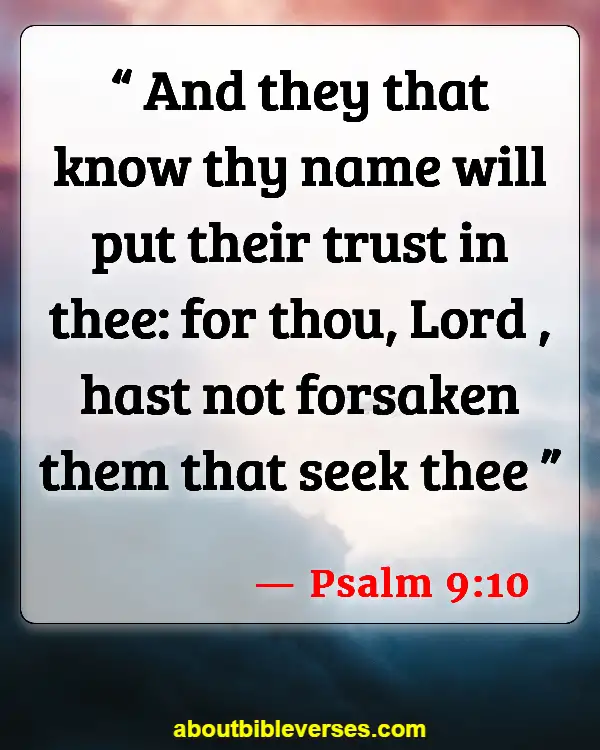 Psalm 9:10
"And they that know thy name will put their trust in thee: for thou, Lord, hast not forsaken them that seek thee"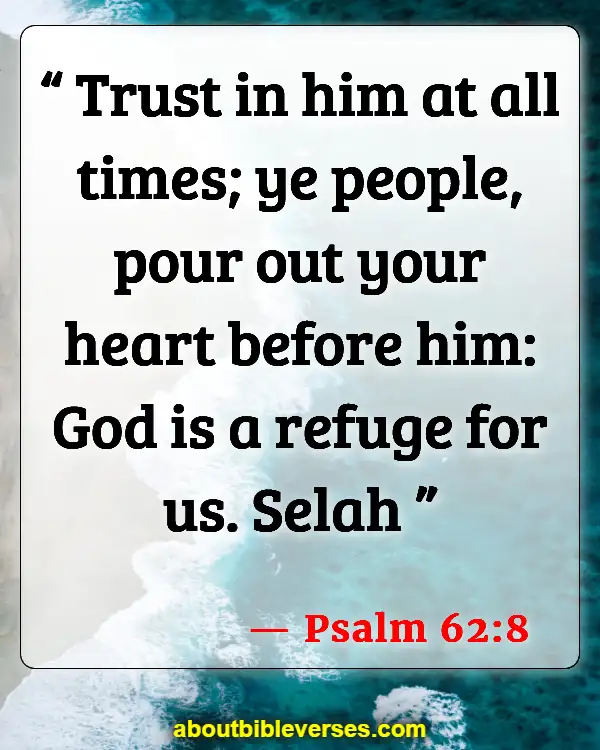 Psalm 62:8
"Trust in him at all times; ye people, pour out your heart before him: God is a refuge for us. Selah"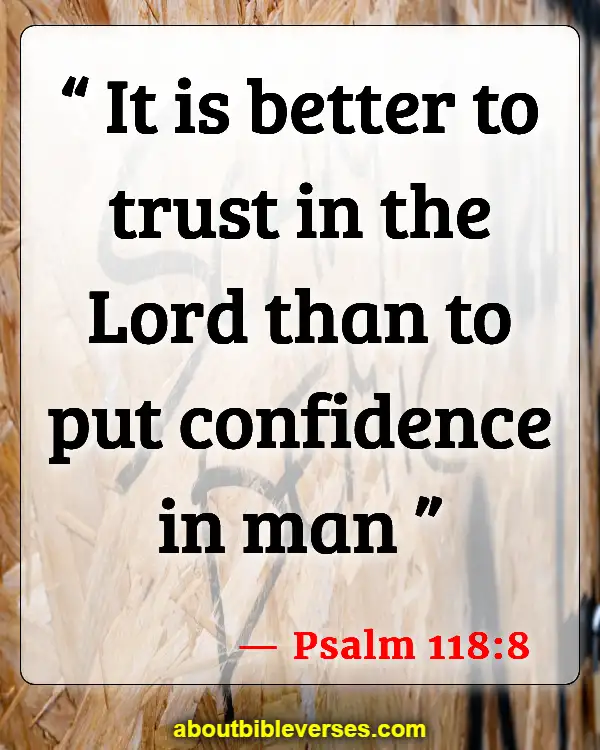 Psalm 118:8
"It is better to trust in the Lord than to put confidence in man"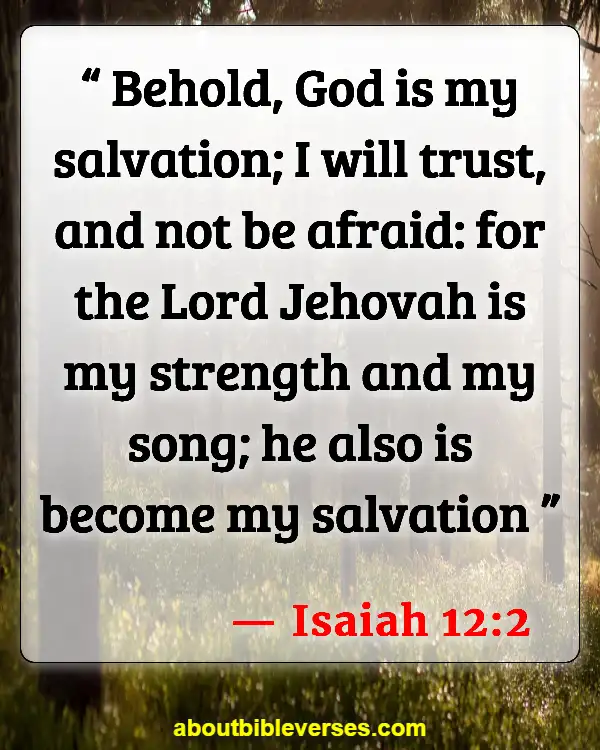 Isaiah 12:2
"Behold, God is my salvation; I will trust, and not be afraid: for the Lord Jehovah is my strength and my song; he also is become my salvation"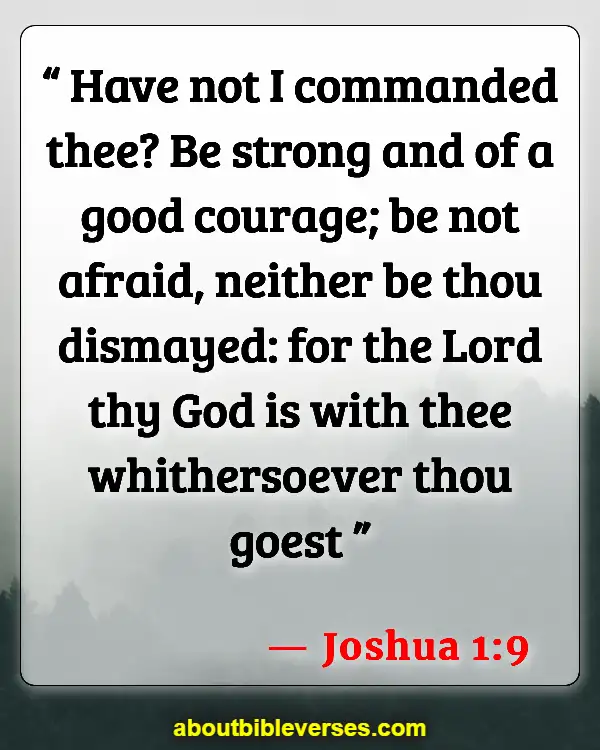 Joshua 1:9
"Have not I commanded thee? Be strong and of a good courage; be not afraid, neither be thou dismayed: for the Lord thy God is with thee whithersoever thou goest"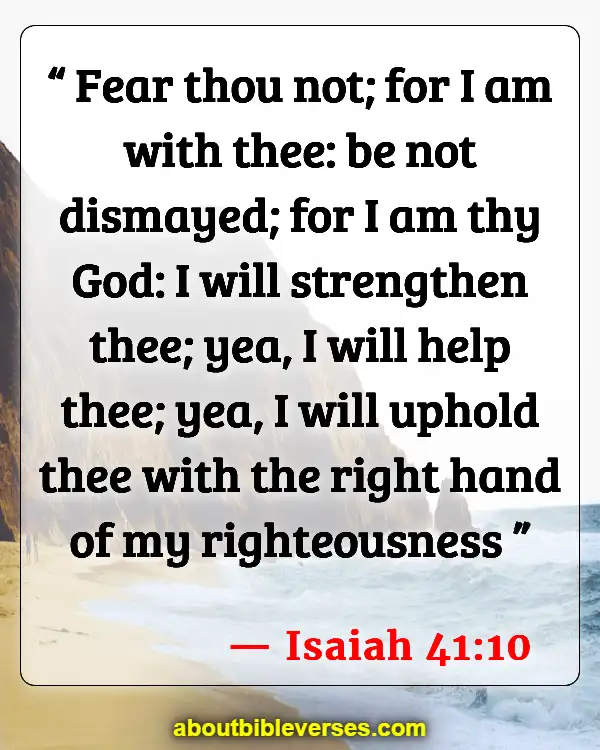 Isaiah 41:10
"Fear thou not; for I am with thee: be not dismayed; for I am thy God: I will strengthen thee; yea, I will help thee; yea, I will uphold thee with the right hand of my righteousness"