Hello dear friends, welcome to our site in the name of Jesus Christ. Today we will look at the Bible Scriptures About Standing Up For Yourself In KJV. If you like today's post then definitely comment and share.
In the Bible, we find wisdom and guidance on various aspects of life, including the importance of standing up for yourself. God wants us to understand our worth and to assert ourselves when necessary, while also exemplifying virtues such as love, humility, and wisdom. Let us explore what the Bible teaches about this topic.
Firstly, God created each one of us in His image, with inherent value and dignity. We are fearfully and wonderfully made. This understanding helps us recognize our worth and empowers us to stand up for ourselves when our rights, well-being, or integrity are at stake.
Secondly, the Bible encourages us to seek justice and righteousness. It teaches us not to be passive in the face of injustice but to speak up for what is right. Proverbs 31:8-9 tells us to "speak up for those who cannot speak for themselves, for the rights of all who are destitute," and to "defend the rights of the poor and needy."
However, as we stand up for ourselves, we are also called to demonstrate love, humility, and wisdom. Jesus taught us to love our enemies and to bless those who persecute us. This means that even in conflict, we are to respond with kindness and seek reconciliation when possible. Jesus Himself set an example by standing up against the religious leaders of His time but always with a heart full of love and compassion.
Dear friends now let's see the Bible scriptures below that talk about Standing Up For Yourself.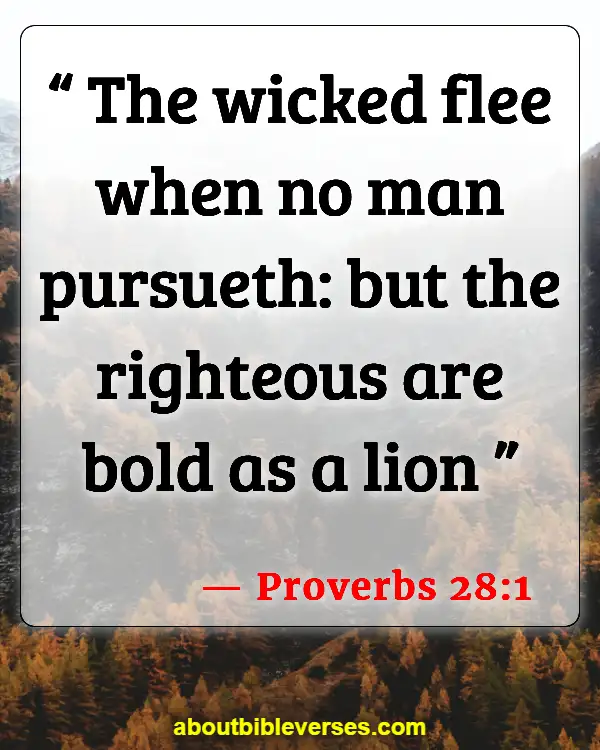 Proverbs 28:1
"The wicked flee when no man pursueth: but the righteous are bold as a lion"
Ephesians 6:10
"Finally, my brethren, be strong in the Lord, and in the power of his might"
Psalm 18:39
"For thou hast girded me with strength unto the battle: thou hast subdued under me those that rose up against me"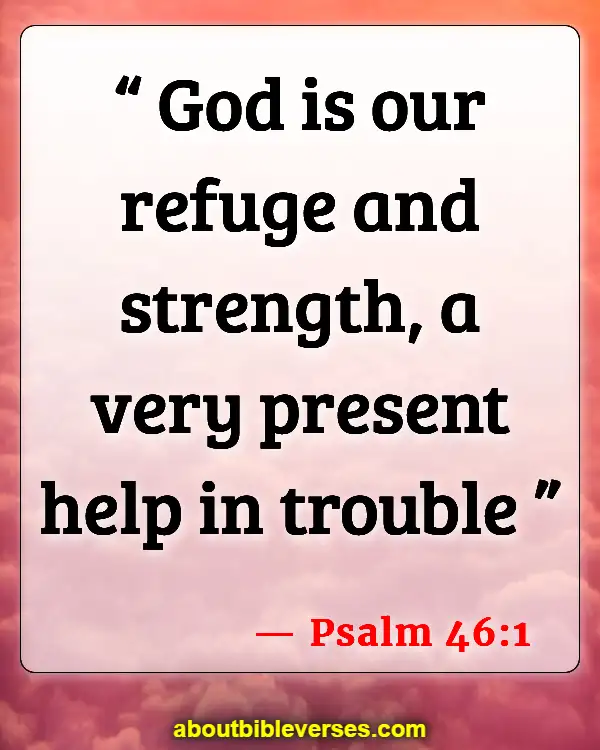 Psalm 46:1
"God is our refuge and strength, a very present help in trouble"
Matthew 5:39
"But I say unto you, That ye resist not evil: but whosoever shall smite thee on thy right cheek, turn to him the other also"
Proverbs 15:1
"A soft answer turneth away wrath: but grievous words stir up anger"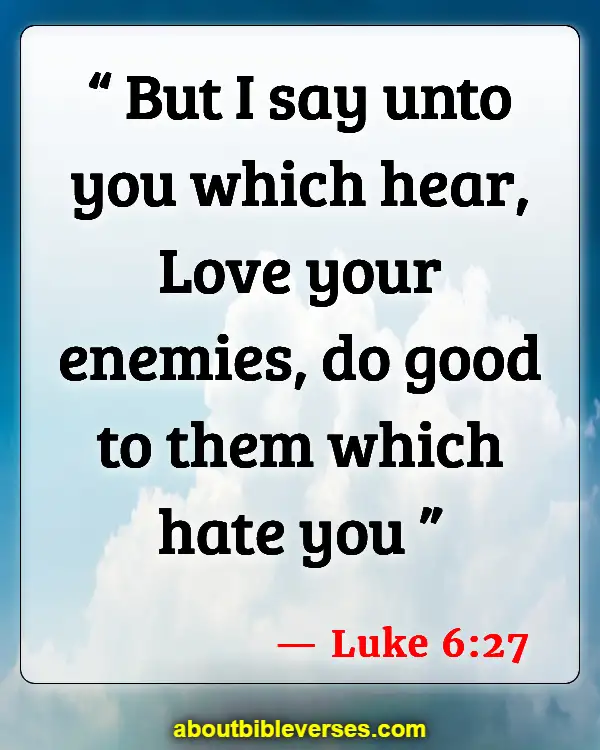 Luke 6:27
"But I say unto you which hear, Love your enemies, do good to them which hate you"
Matthew 5:44
"But I say unto you, Love your enemies, bless them that curse you, do good to them that hate you, and pray for them which despitefully use you, and persecute you"
Proverbs 25:21
"If thine enemy be hungry, give him bread to eat; and if he be thirsty, give him water to drink"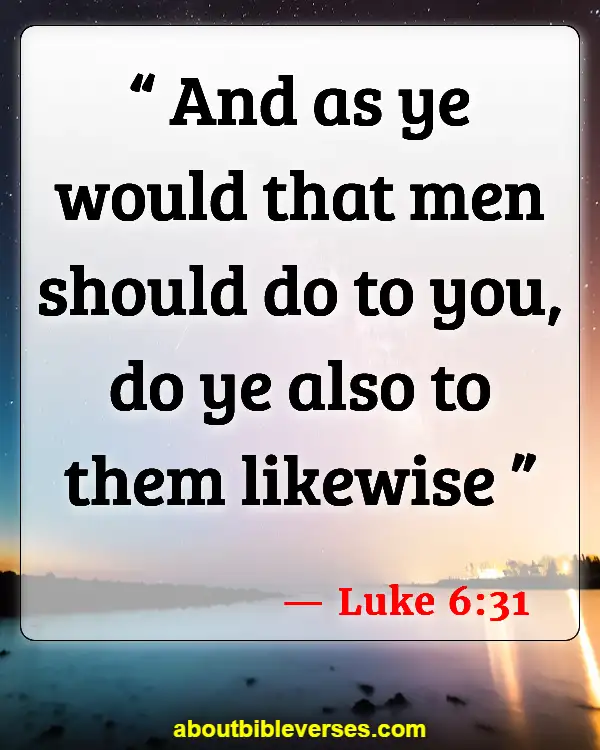 Luke 6:31
"And as ye would that men should do to you, do ye also to them likewise"
1 Thessalonians 5:15
"See that none render evil for evil unto any man; but ever follow that which is good, both among yourselves, and to all men"
Romans 12:17
"Recompense to no man evil for evil. Provide things honest in the sight of all men"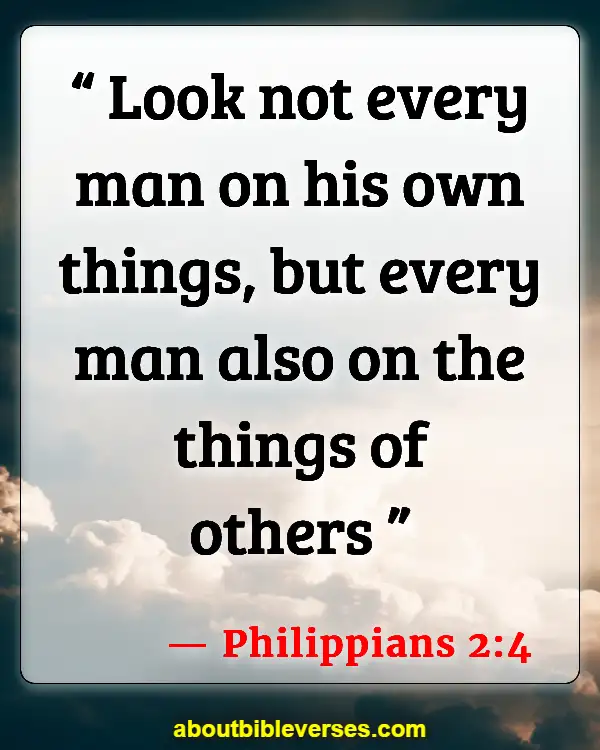 Philippians 2:4
"Look not every man on his own things, but every man also on the things of others"
1 Corinthians 6:19-20
"What? know ye not that your body is the temple of the Holy Ghost which is in you, which ye have of God, and ye are not your own? For ye are bought with a price: therefore glorify God in your body, and in your spirit, which are God's"
1 Corinthians 3:16
"Know ye not that ye are the temple of God, and that the Spirit of God dwelleth in you?"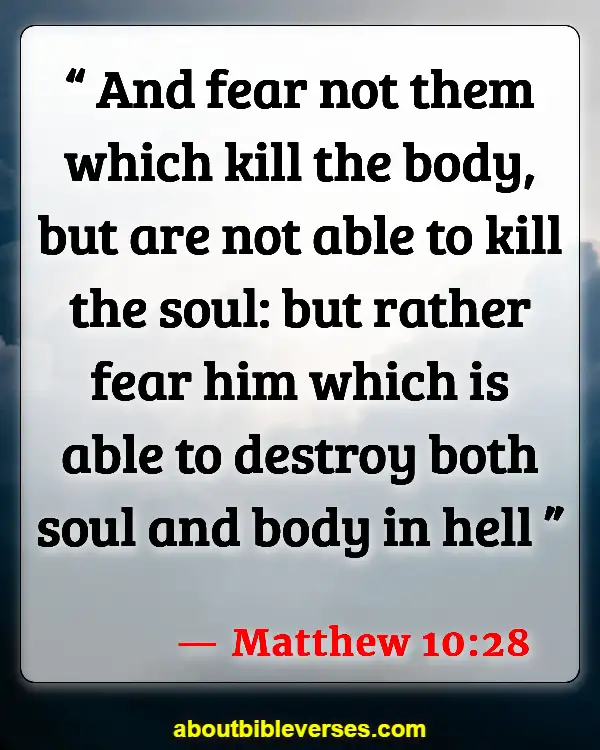 Matthew 10:28
"And fear not them which kill the body, but are not able to kill the soul: but rather fear him which is able to destroy both soul and body in hell"
Deuteronomy 31:6
"Be strong and of a good courage, fear not, nor be afraid of them: for the Lord thy God, he it is that doth go with thee; he will not fail thee, nor forsake thee"
Isaiah 41:10
"Fear thou not; for I am with thee: be not dismayed; for I am thy God: I will strengthen thee; yea, I will help thee; yea, I will uphold thee with the right hand of my righteousness"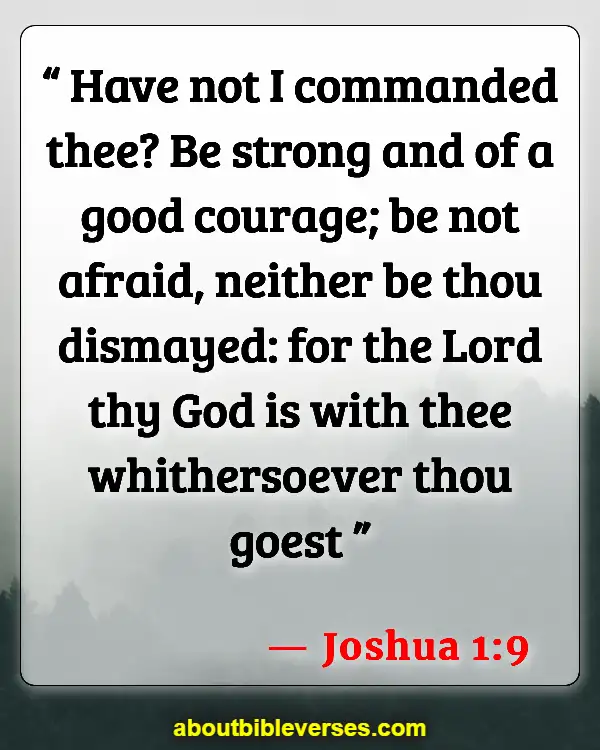 Joshua 1:9
"Have not I commanded thee? Be strong and of a good courage; be not afraid, neither be thou dismayed: for the Lord thy God is with thee whithersoever thou goest"
2 Timothy 1:7
"For God hath not given us the spirit of fear; but of power, and of love, and of a sound mind"
Hebrews 4:16
"Let us therefore come boldly unto the throne of grace, that we may obtain mercy, and find grace to help in time of need"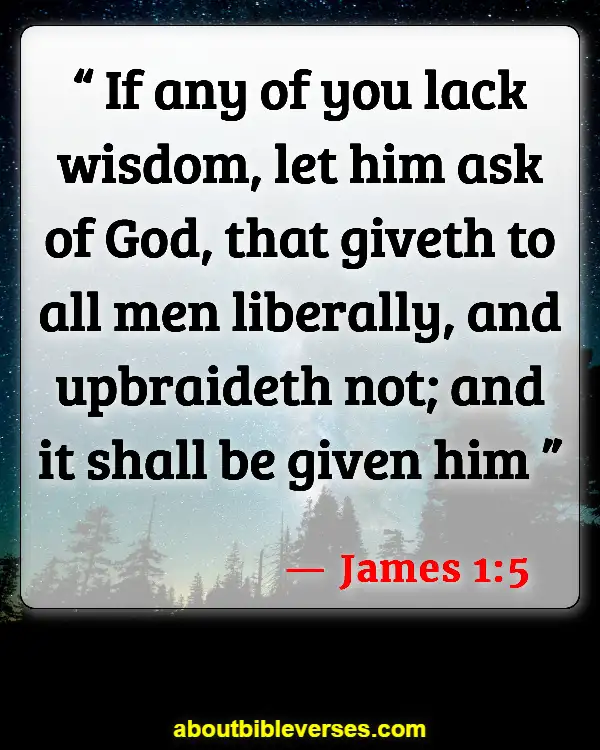 James 1:5
"If any of you lack wisdom, let him ask of God, that giveth to all men liberally, and upbraideth not; and it shall be given him"
1 Corinthians 16:13
"Watch ye, stand fast in the faith, quit you like men, be strong"
Isaiah 40:31
"But they that wait upon the Lord shall renew their strength; they shall mount up with wings as eagles; they shall run, and not be weary; and they shall walk, and not faint"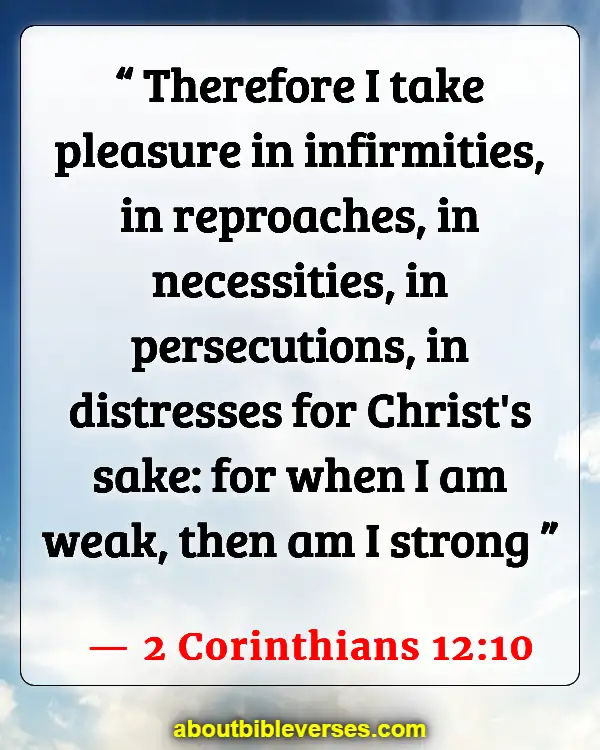 2 Corinthians 12:10
"Therefore I take pleasure in infirmities, in reproaches, in necessities, in persecutions, in distresses for Christ's sake: for when I am weak, then am I strong"
Psalm 27:1
"The Lord is my light and my salvation; whom shall I fear? the Lord is the strength of my life; of whom shall I be afraid?"
Deuteronomy 20:4
"For the Lord your God is he that goeth with you, to fight for you against your enemies, to save you"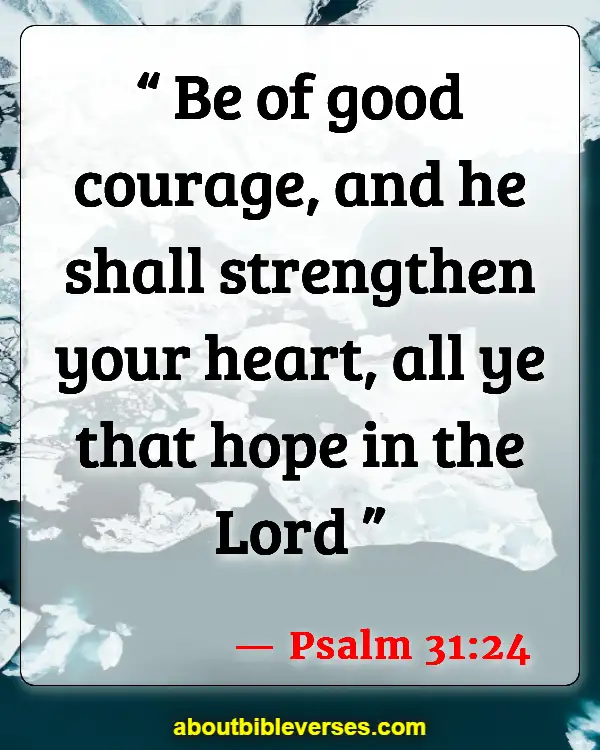 Psalm 31:24
"Be of good courage, and he shall strengthen your heart, all ye that hope in the Lord"
Zephaniah 3:17
"The Lord thy God in the midst of thee is mighty; he will save, he will rejoice over thee with joy; he will rest in his love, he will joy over thee with singing"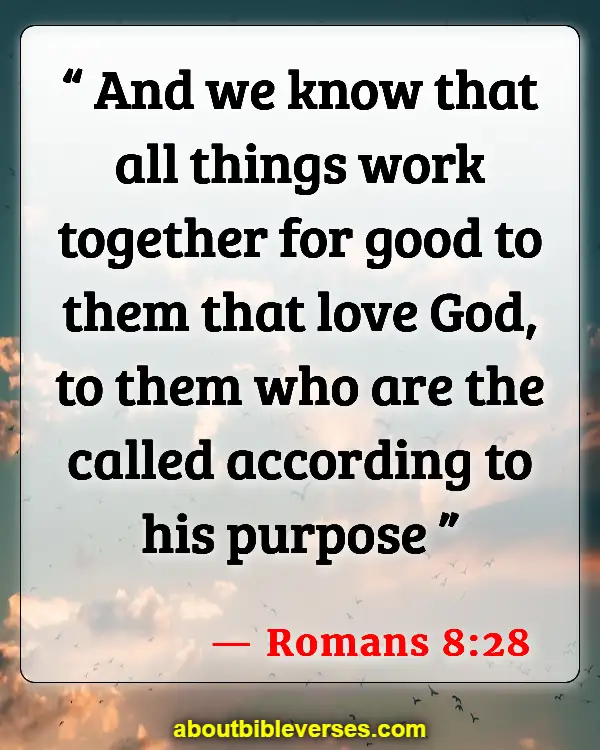 Romans 8:28
"And we know that all things work together for good to them that love God, to them who are the called according to his purpose"