Hello dear friends, welcome to our site in the name of Jesus Christ. Today we will look at the Bible Scriptures About Standing Up Against Injustice In KJV. If you like today's post then definitely comment and share.
Friends, the Bible teaches us that we must stand up against injustice, never show partiality, and calls us to work toward a world that is more just for all. Throughout both the Old and New Testaments, we see examples of people who took a stand against oppression and fought for what was right.
In the book of Proverbs, we are reminded to "speak up for those who cannot speak for themselves; ensure justice for those who are oppressed. Yes, speak up for the poor and needy and see that they receive justice" (Proverbs 31: 8-9).
Ultimately, standing up against injustice is following Jesus. As followers of Jesus, we must be a voice for the voiceless, fighting for the rights of the marginalized and oppressed. We have to be vigilant, speak out against tyranny and injustice and work for the welfare of all people.
Overall, the Bible gives us a strong call to stand up against injustice and work toward a more just and equitable society. Friends, let's see more Bible verses about this.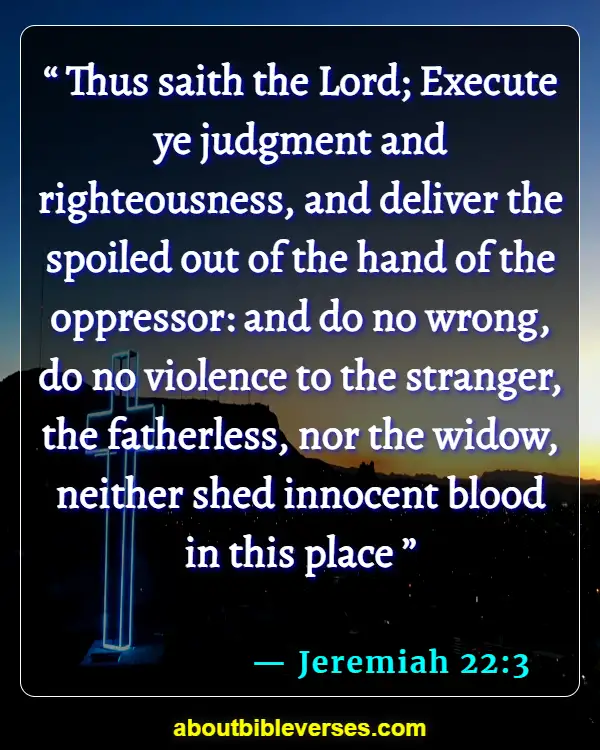 Jeremiah 22:3
"Thus saith the Lord ; Execute ye judgment and righteousness, and deliver the spoiled out of the hand of the oppressor: and do no wrong, do no violence to the stranger, the fatherless, nor the widow, neither shed innocent blood in this place"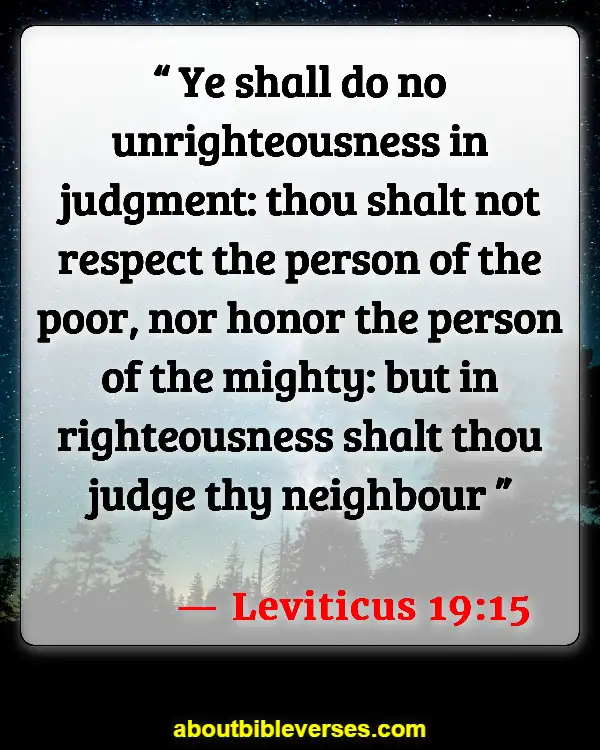 Leviticus 19:15
"Ye shall do no unrighteousness in judgment: thou shalt not respect the person of the poor, nor honor the person of the mighty: but in righteousness shalt thou judge thy neighbour"
Proverbs 31:8-9
"Open thy mouth for the dumb in the cause of all such as are appointed to destructionOpen thy mouth, judge righteously, and plead the cause of the poor and needy"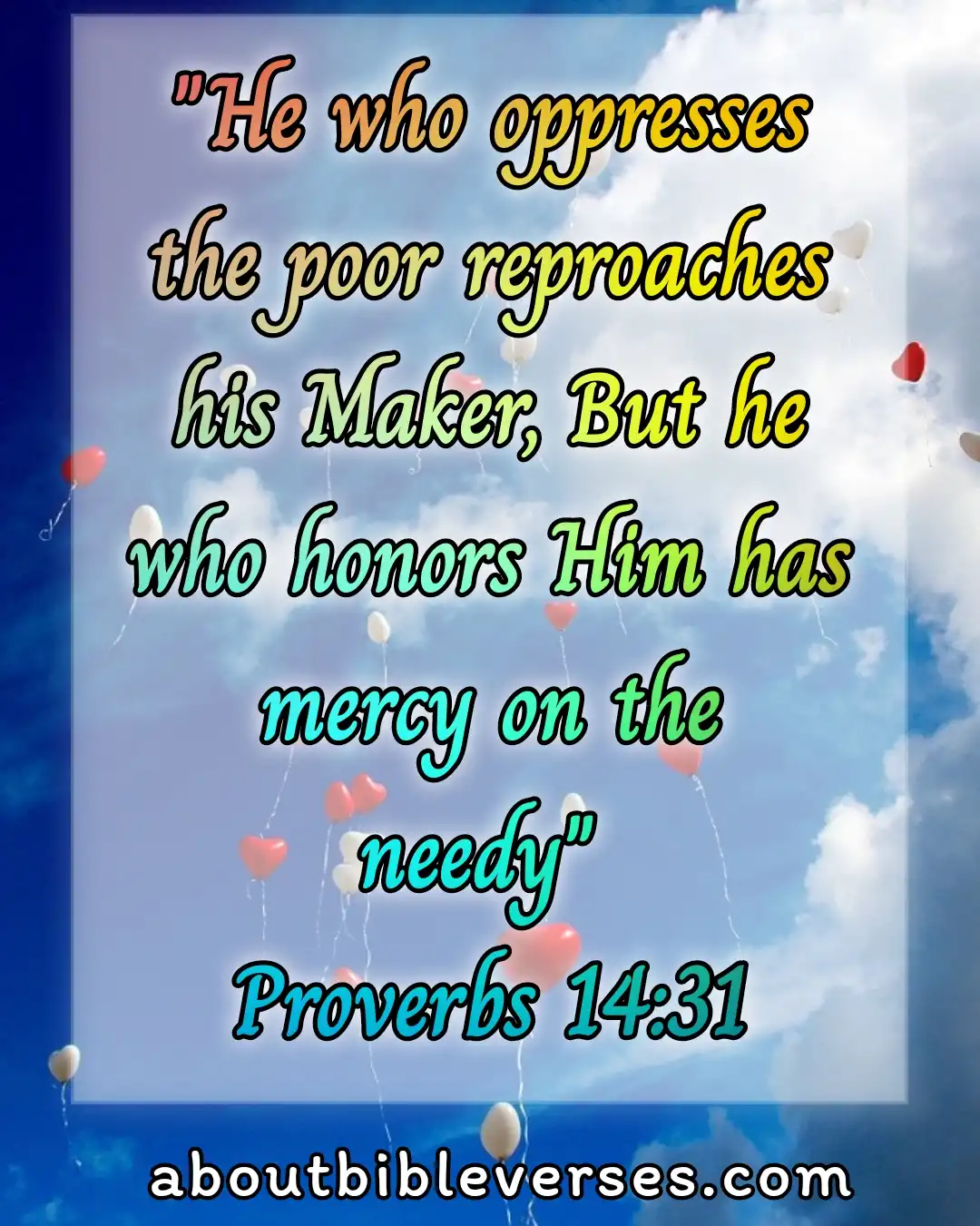 Proverbs 14:31
"He that oppresseth the poor reproacheth his Maker: but he that honoureth him hath mercy on the poor"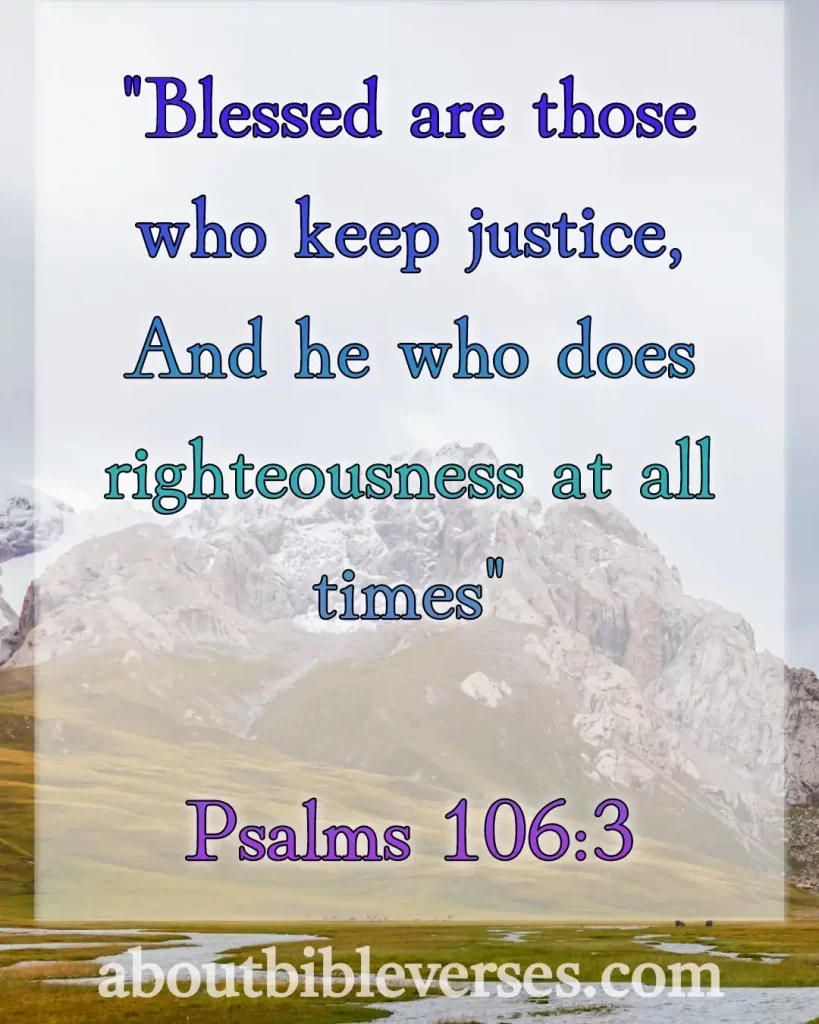 Psalm 106:3
"Blessed are they that keep judgment, and he that doeth righteousness at all times"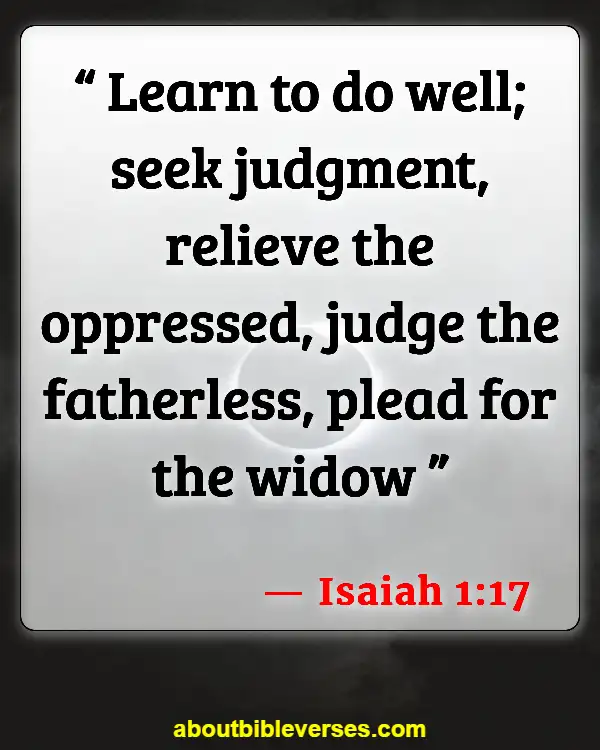 Isaiah 1:17
"Learn to do well; seek judgment, relieve the oppressed, judge the fatherless, plead for the widow"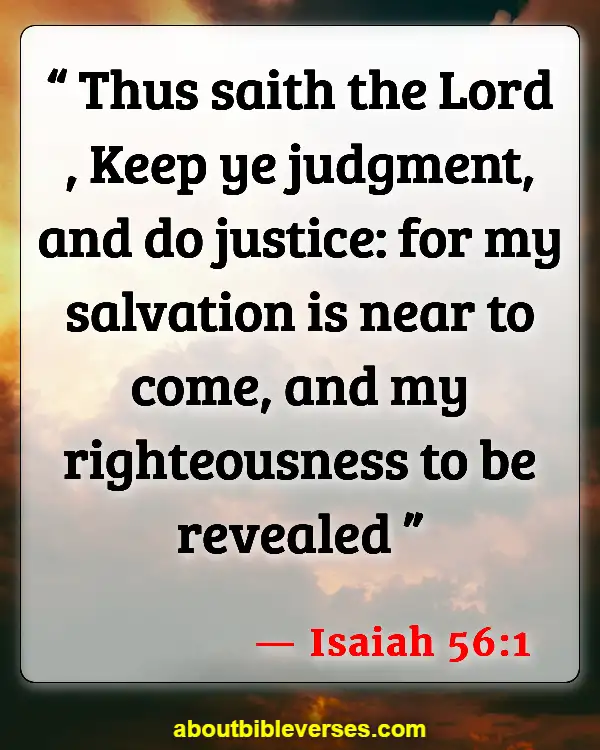 Isaiah 56:1
"Thus saith the Lord , Keep ye judgment, and do justice: for my salvation is near to come, and my righteousness to be revealed"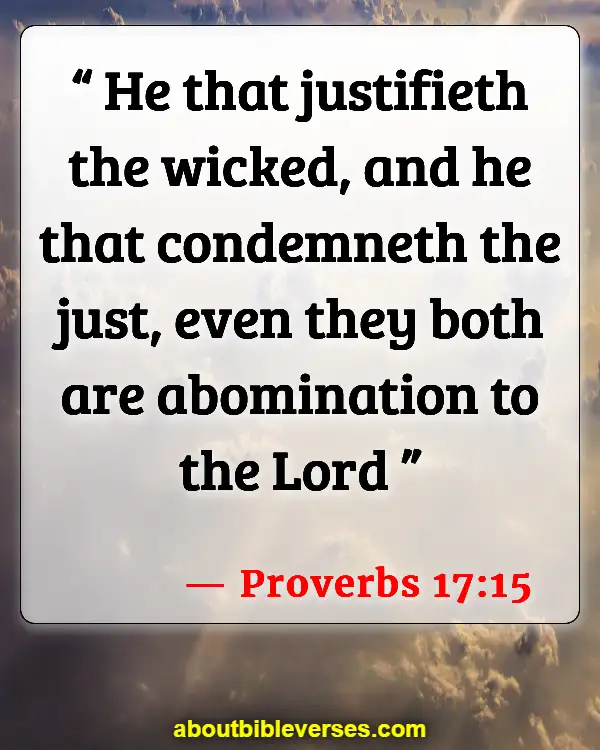 Proverbs 17:15
"He that justifieth the wicked, and he that condemneth the just, even they both are abomination to the Lord"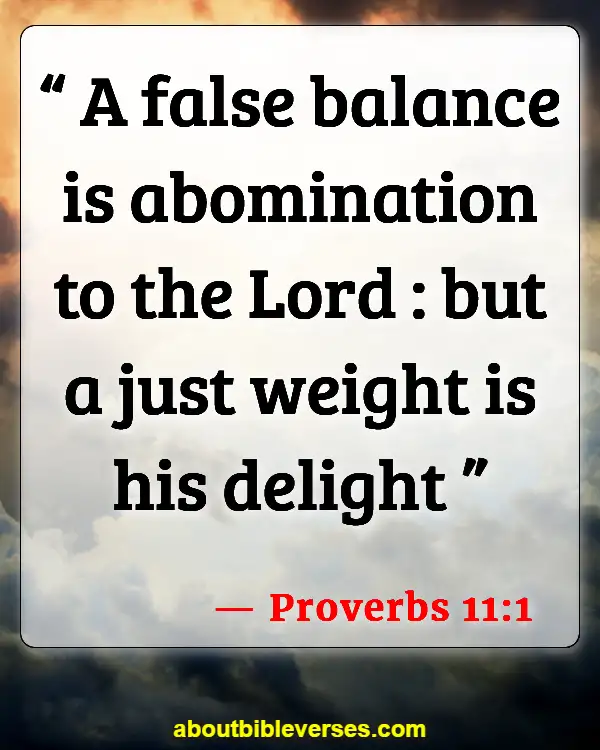 Proverbs 11:1
"A false balance is abomination to the Lord : but a just weight is his delight"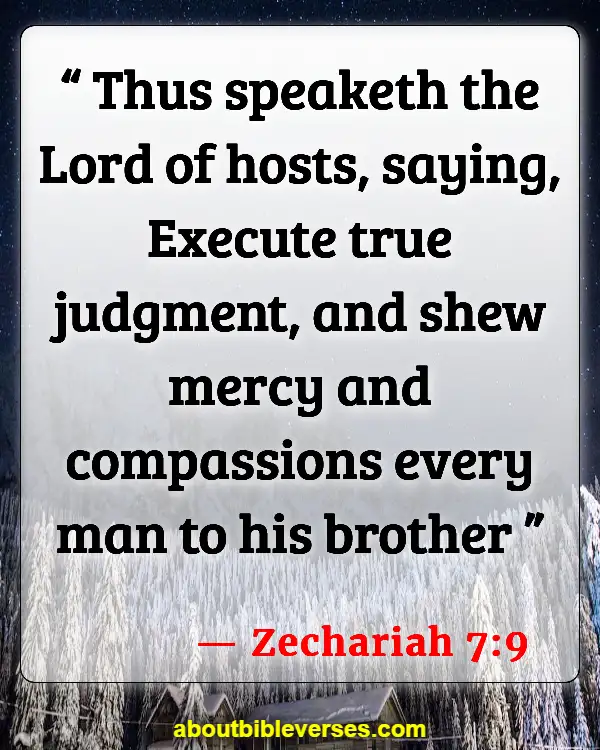 Zechariah 7:9
"Thus speaketh the Lord of hosts, saying, Execute true judgment, and shew mercy and compassions every man to his brother"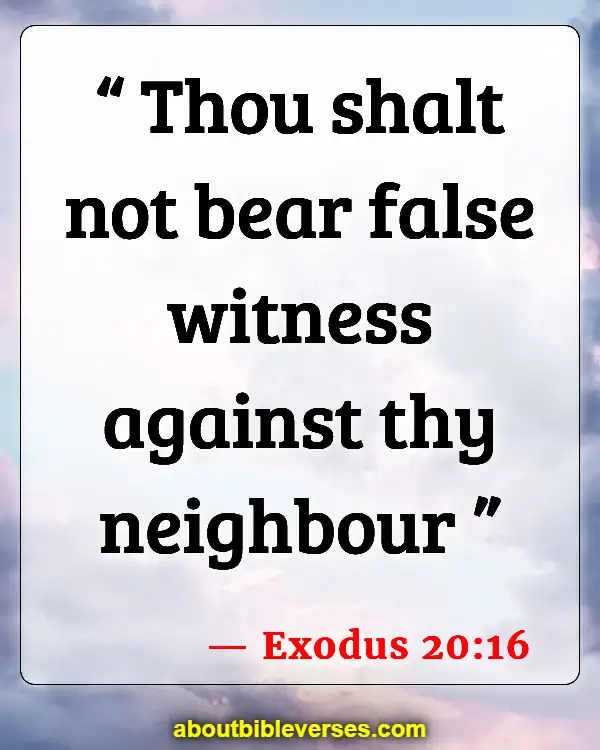 Exodus 20:16
"Thou shalt not bear false witness against thy neighbour"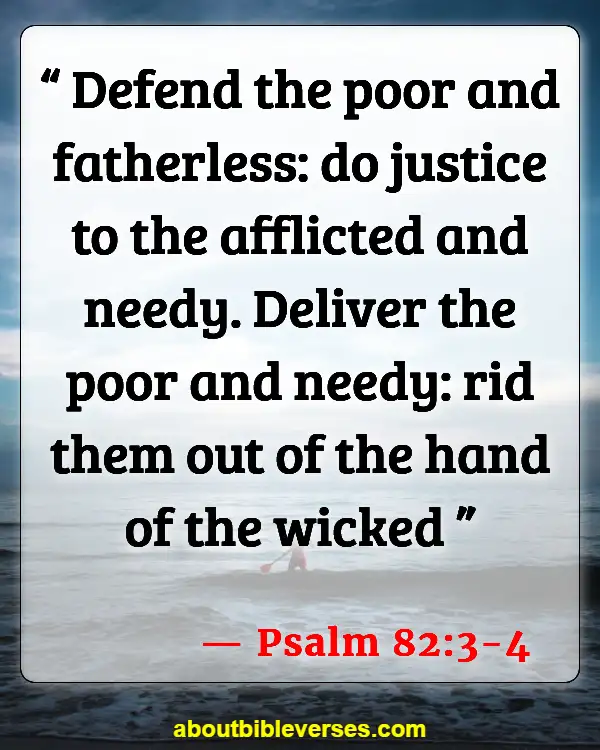 Psalm 82:3-4
"Defend the poor and fatherless: do justice to the afflicted and needyDeliver the poor and needy: rid them out of the hand of the wicked"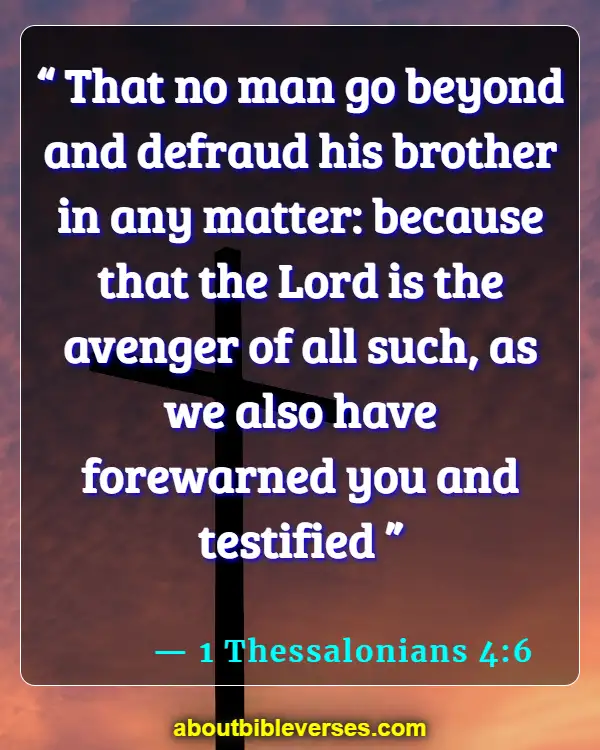 1 Thessalonians 4:6
"That no man go beyond and defraud his brother in any matter: because that the Lord is the avenger of all such, as we also have forewarned you and testified"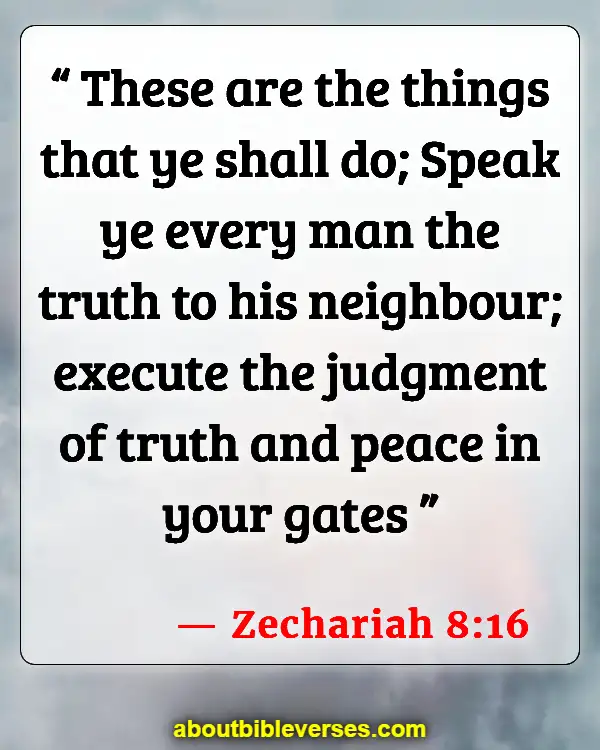 Zechariah 8:16
"These are the things that ye shall do; Speak ye every man the truth to his neighbour; execute the judgment of truth and peace in your gates"
Proverbs 29:27
"An unjust man is an abomination to the just: and he that is upright in the way is abomination to the wicked"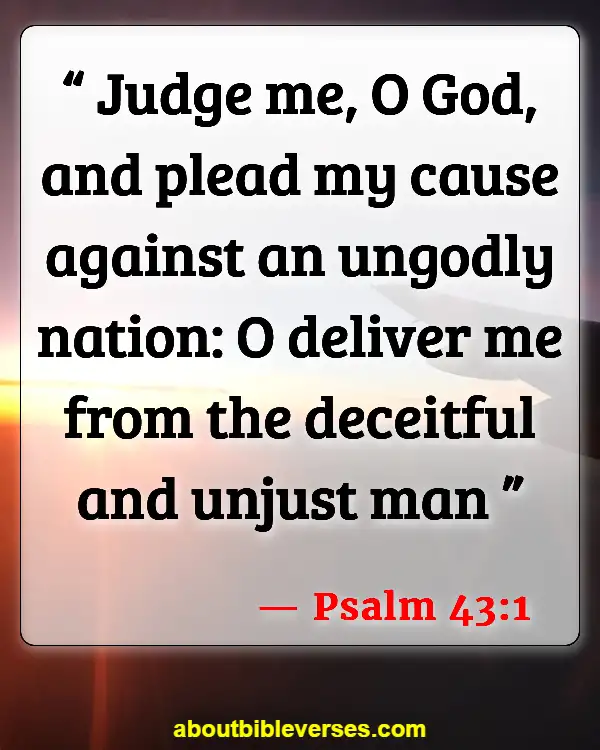 Psalm 43:1
"Judge me, O God, and plead my cause against an ungodly nation: O deliver me from the deceitful and unjust man"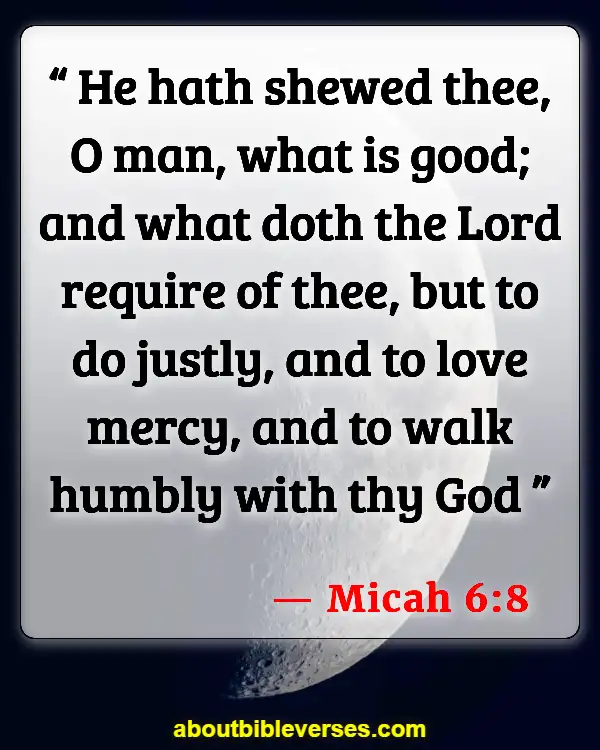 Micah 6:8
"He hath shewed thee, O man, what is good; and what doth the Lord require of thee, but to do justly, and to love mercy, and to walk humbly with thy God?"