Hello dear friends, welcome to our side in the name of Jesus Christ. Today we will look at what the Bible says about serving others. If you like today's post then definitely comment and share.
Dear friends, God has invited us into his kingdom and blessed us so that we can serve others. The Bible says that by this we will shine before men, so that they may see our good works and glorify our God (Matthew 5:16).
Therefore, friends, we should always be ready to help others. Because the Bible says that we were created for this purpose, which God predestined (Ephesians 2:10). If we do not do this then the Bible says that we do not have the love of God in our hearts (1 John 3:17).
Friends, when we serve others, we do it very seriously. Because the Bible says and we believe, we should not think that we are serving people. Rather, we serve as if we were serving God Himself (Ephesians 6:7-8).
Let us now look at more Bible scriptures below where God tells us to serve others.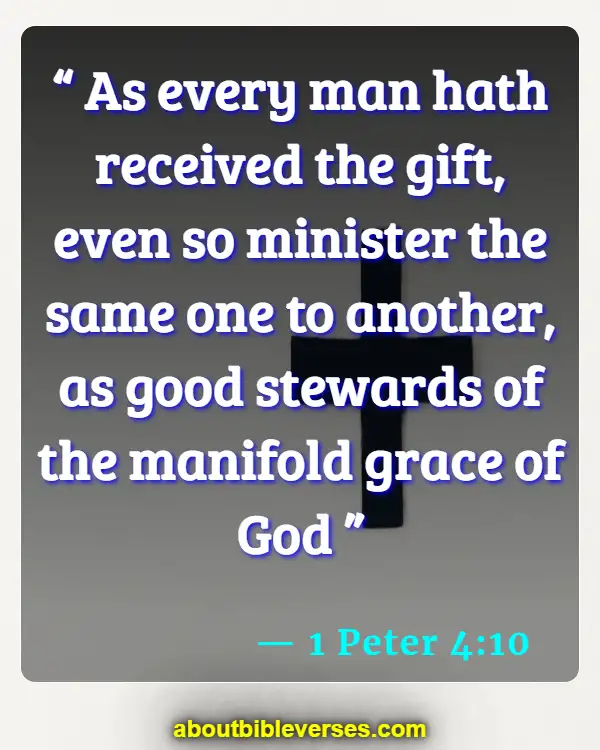 1 Peter 4:10
"As every man hath received the gift, even so minister the same one to another, as good stewards of the manifold grace of God"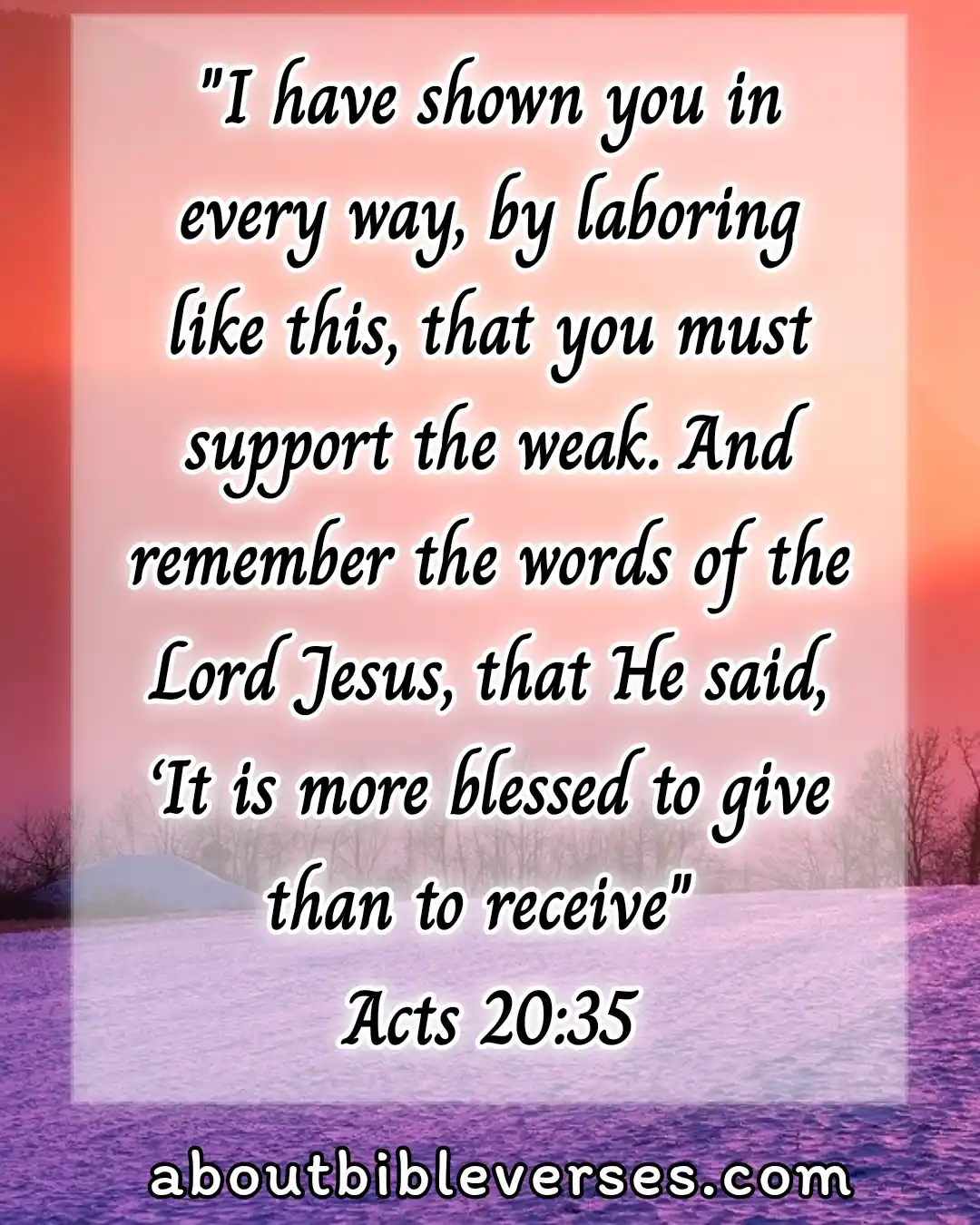 Acts 20:35
"I have shewed you all things, how that so labouring ye ought to support the weak, and to remember the words of the Lord Jesus, how he said, It is more blessed to give than to receive"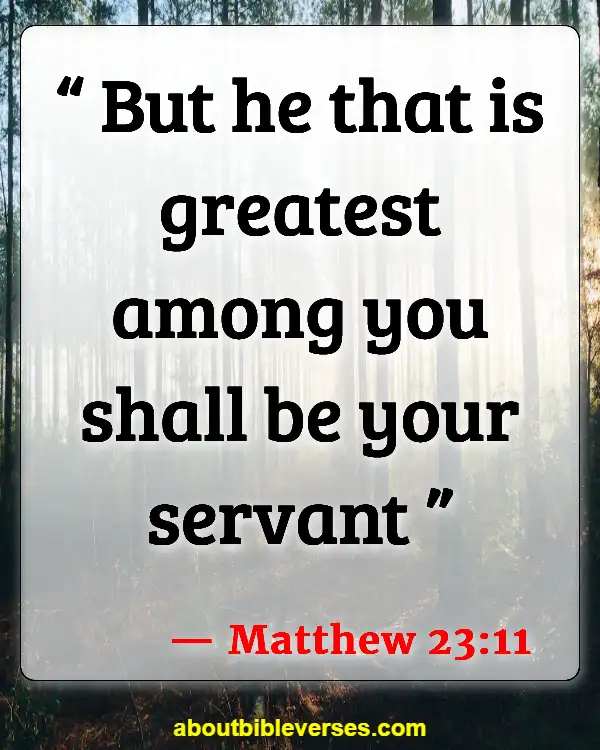 Matthew 23:11
"But he that is greatest among you shall be your servant"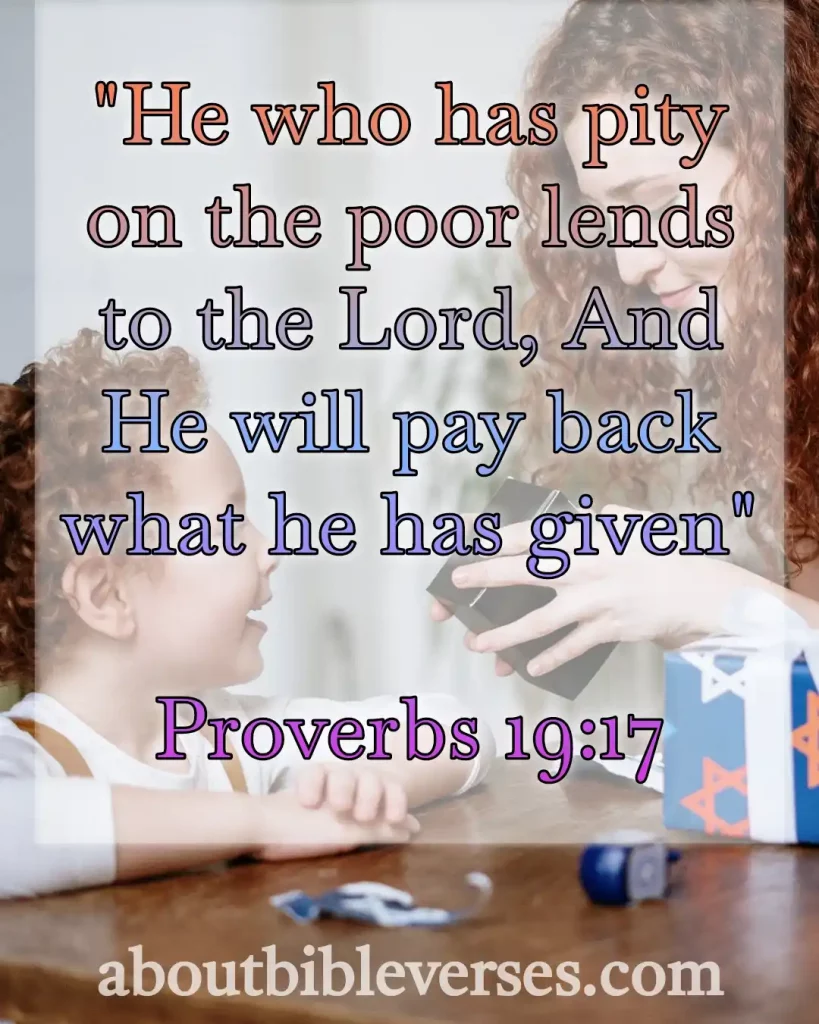 Proverbs 19:17
"He that hath pity upon the poor lendeth unto the Lord; and that which he hath given will he pay him again"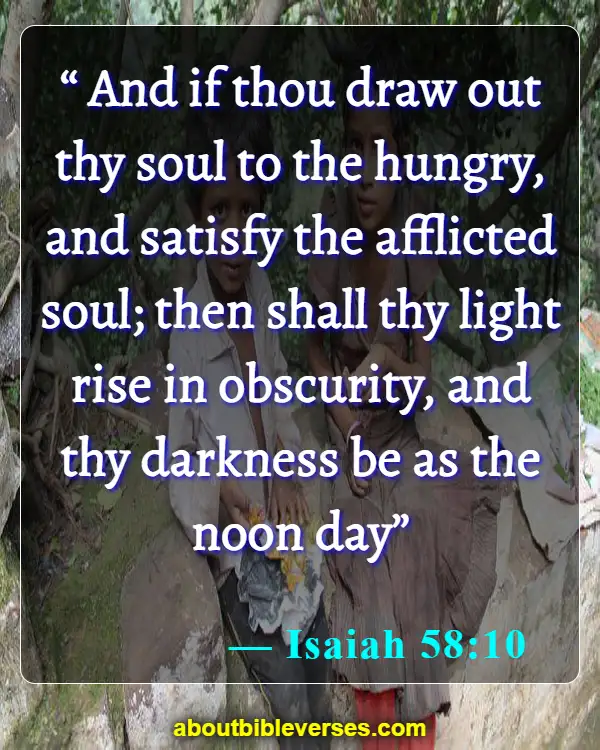 Isaiah 58:10
"And if thou draw out thy soul to the hungry, and satisfy the afflicted soul; then shall thy light rise in obscurity, and thy darkness be as the noon day"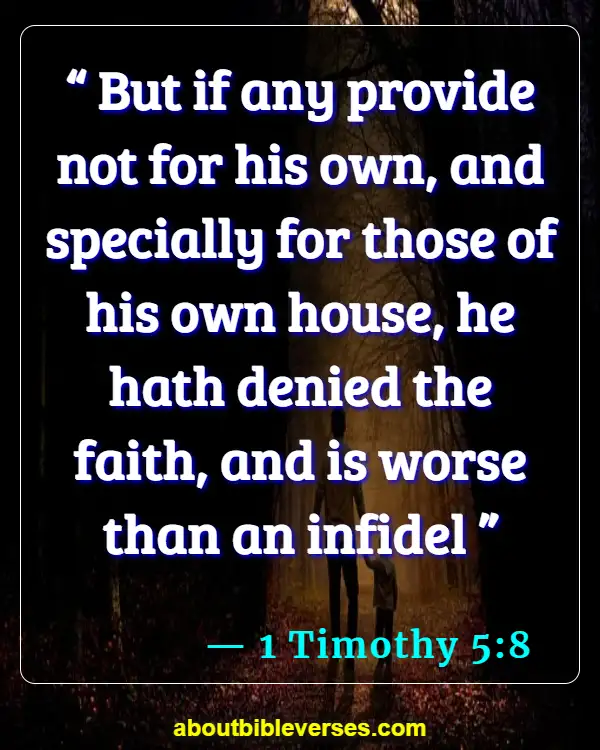 1 Timothy 5:8
"But if any provide not for his own, and specially for those of his own house, he hath denied the faith, and is worse than an infidel"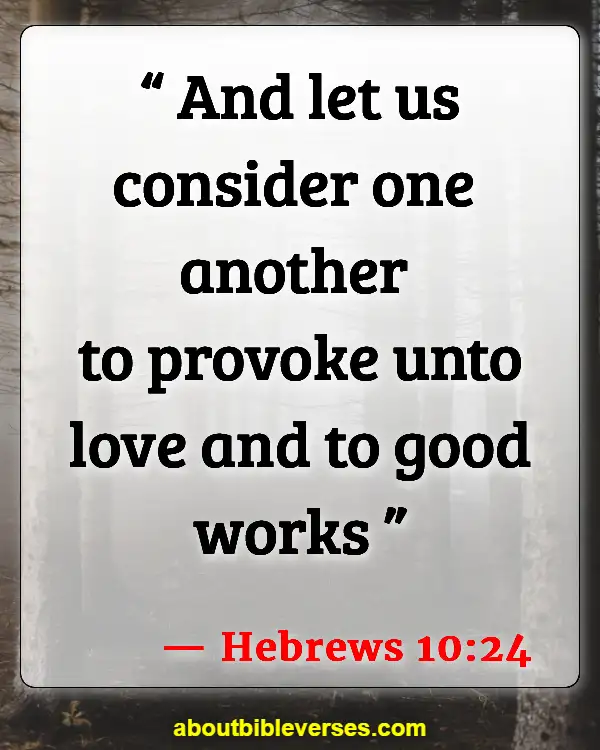 Hebrews 10:24
"And let us consider one another to provoke unto love and to good works"
Proverbs 11:25
"The liberal soul shall be made fat: and he that watereth shall be watered also himself"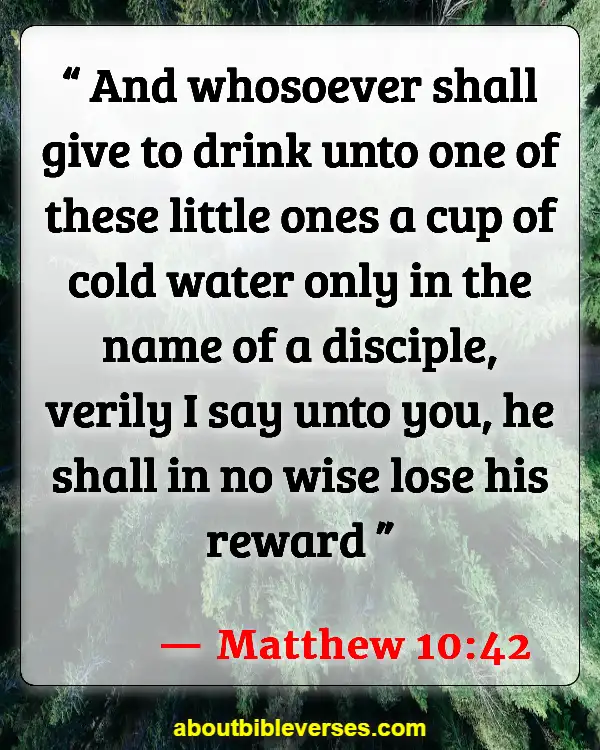 Matthew 10:42
"And whosoever shall give to drink unto one of these little ones a cup of cold water only in the name of a disciple, verily I say unto you, he shall in no wise lose his reward"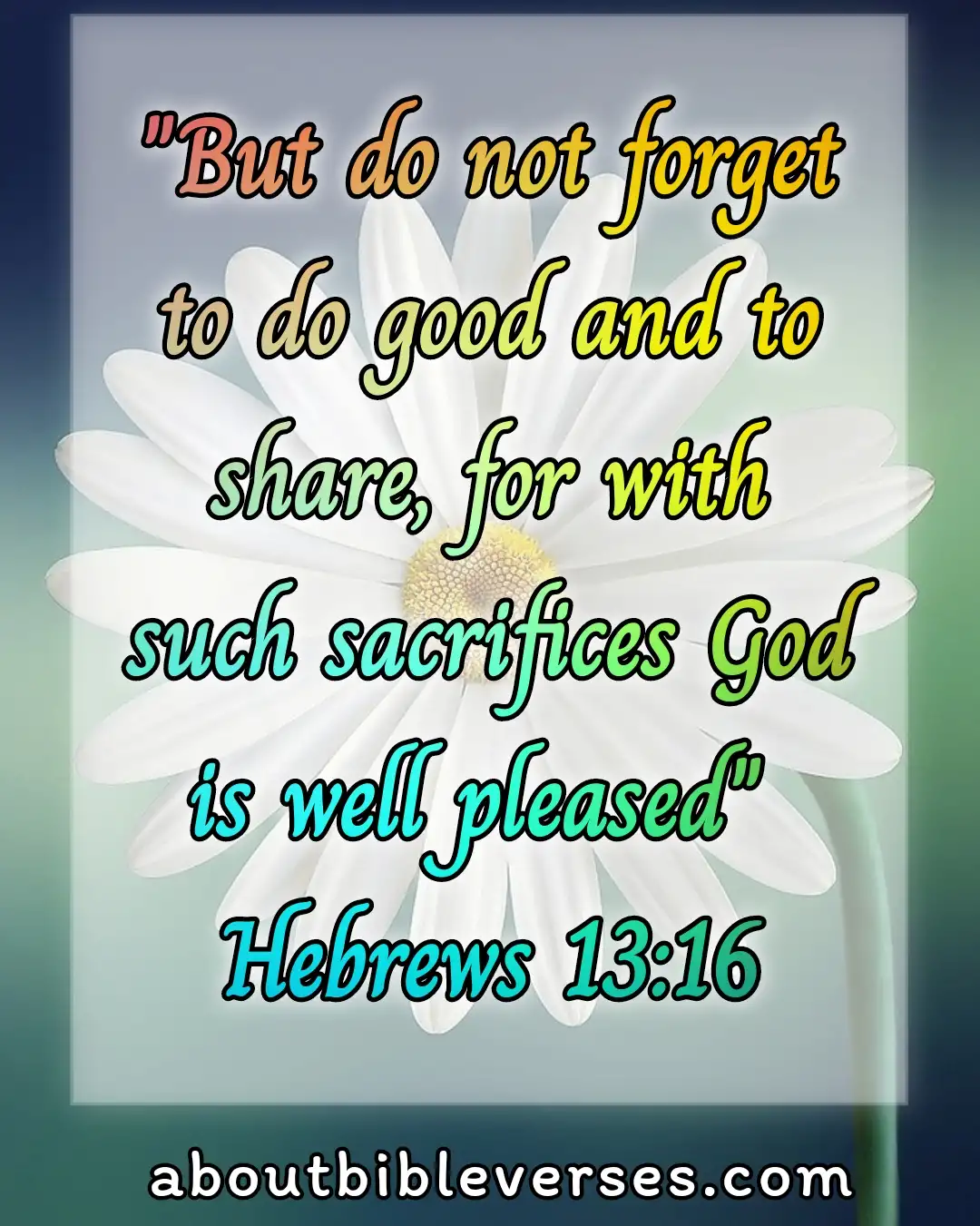 Hebrews 13:16
"But to do good and to communicate forget not: for with such sacrifices God is well pleased"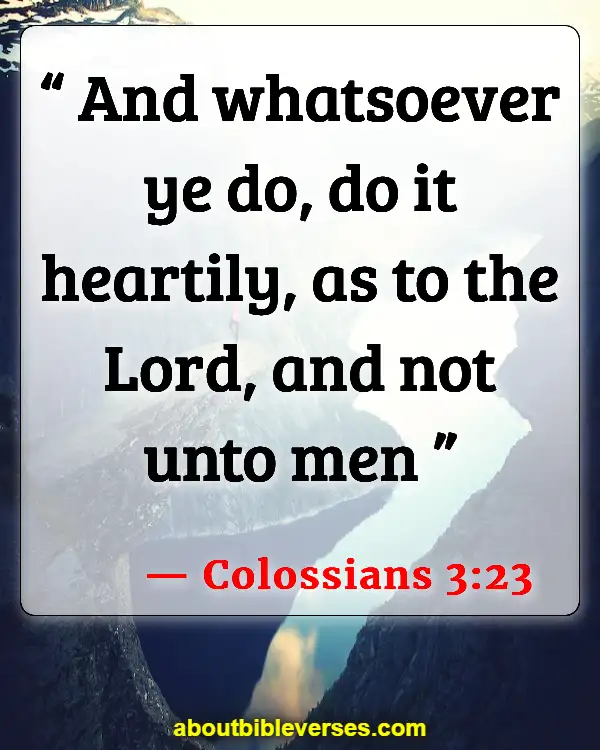 Colossians 3:23
"And whatsoever ye do, do it heartily, as to the Lord, and not unto men"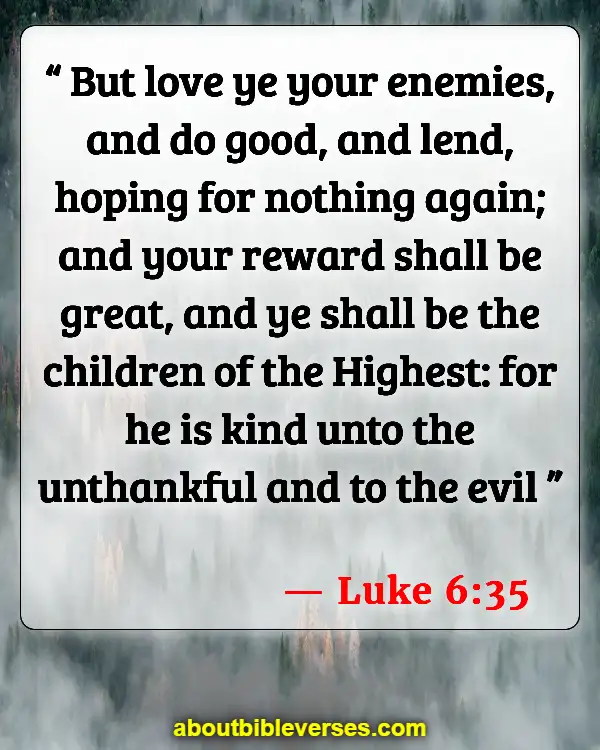 Luke 6:35
"But love ye your enemies, and do good, and lend, hoping for nothing again; and your reward shall be great, and ye shall be the children of the Highest: for he is kind unto the unthankful and to the evil"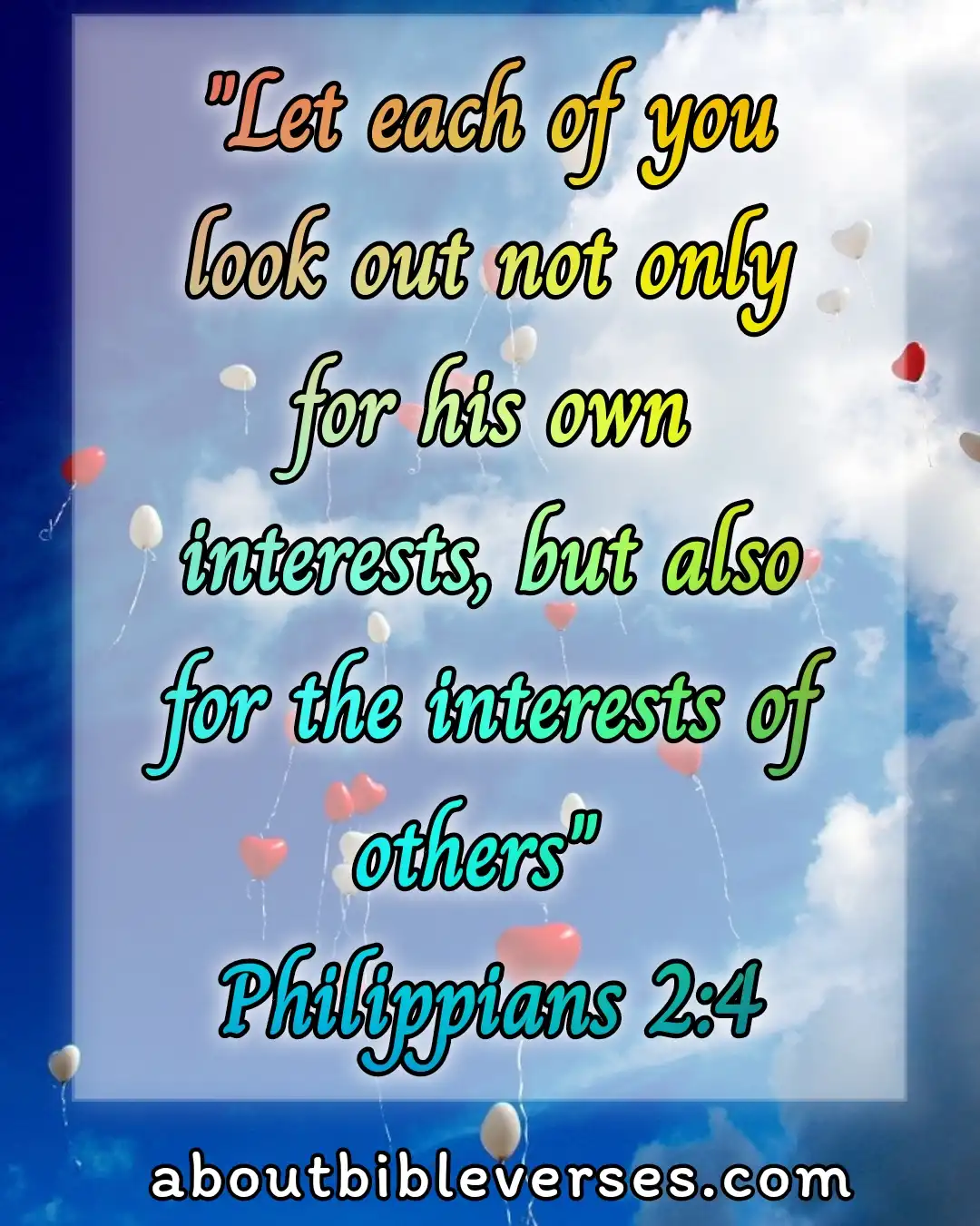 Philippians 2:4
"Look not every man on his own things, but every man also on the things of others"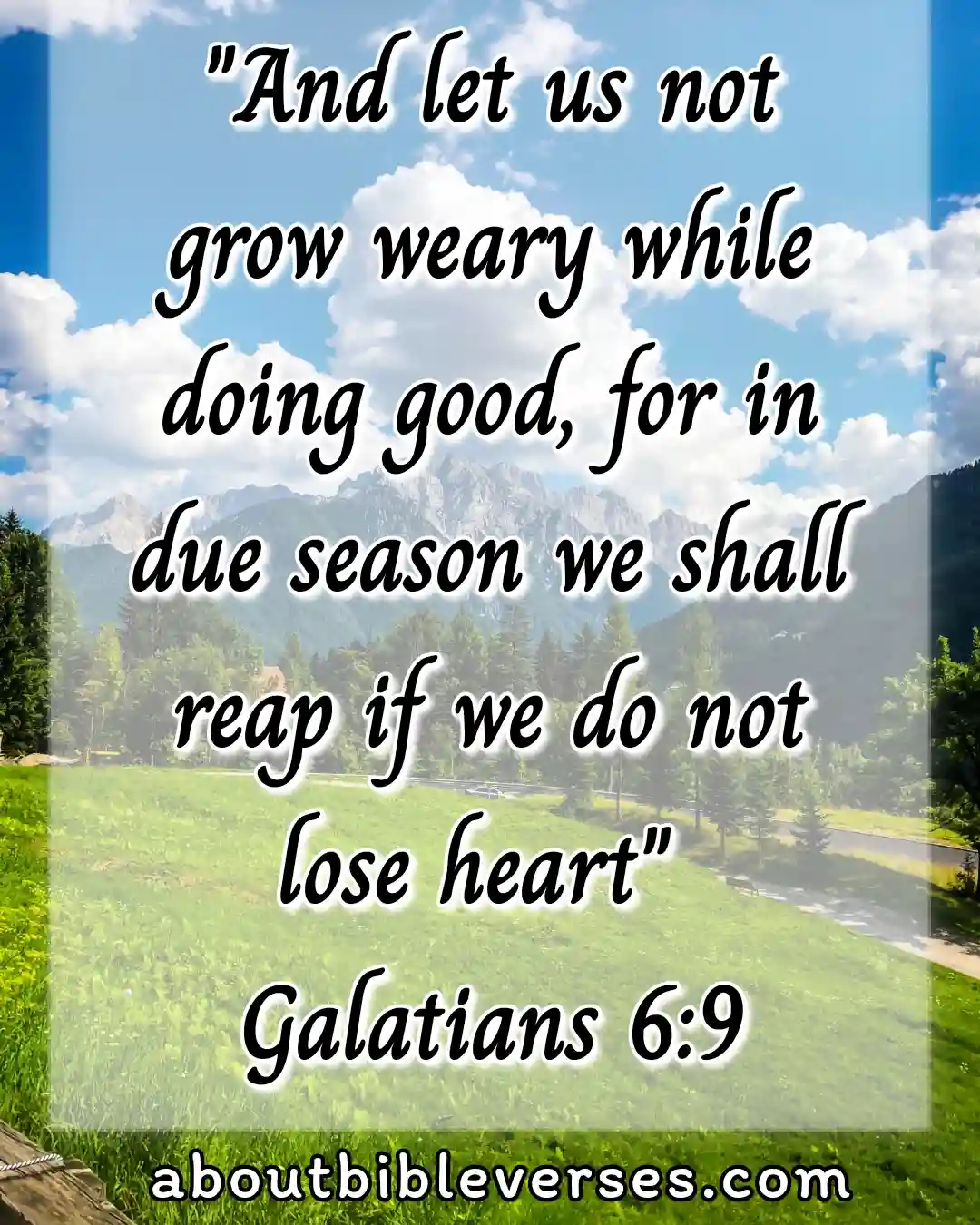 Galatians 6:9
"And let us not be weary in well doing: for in due season we shall reap, if we faint not"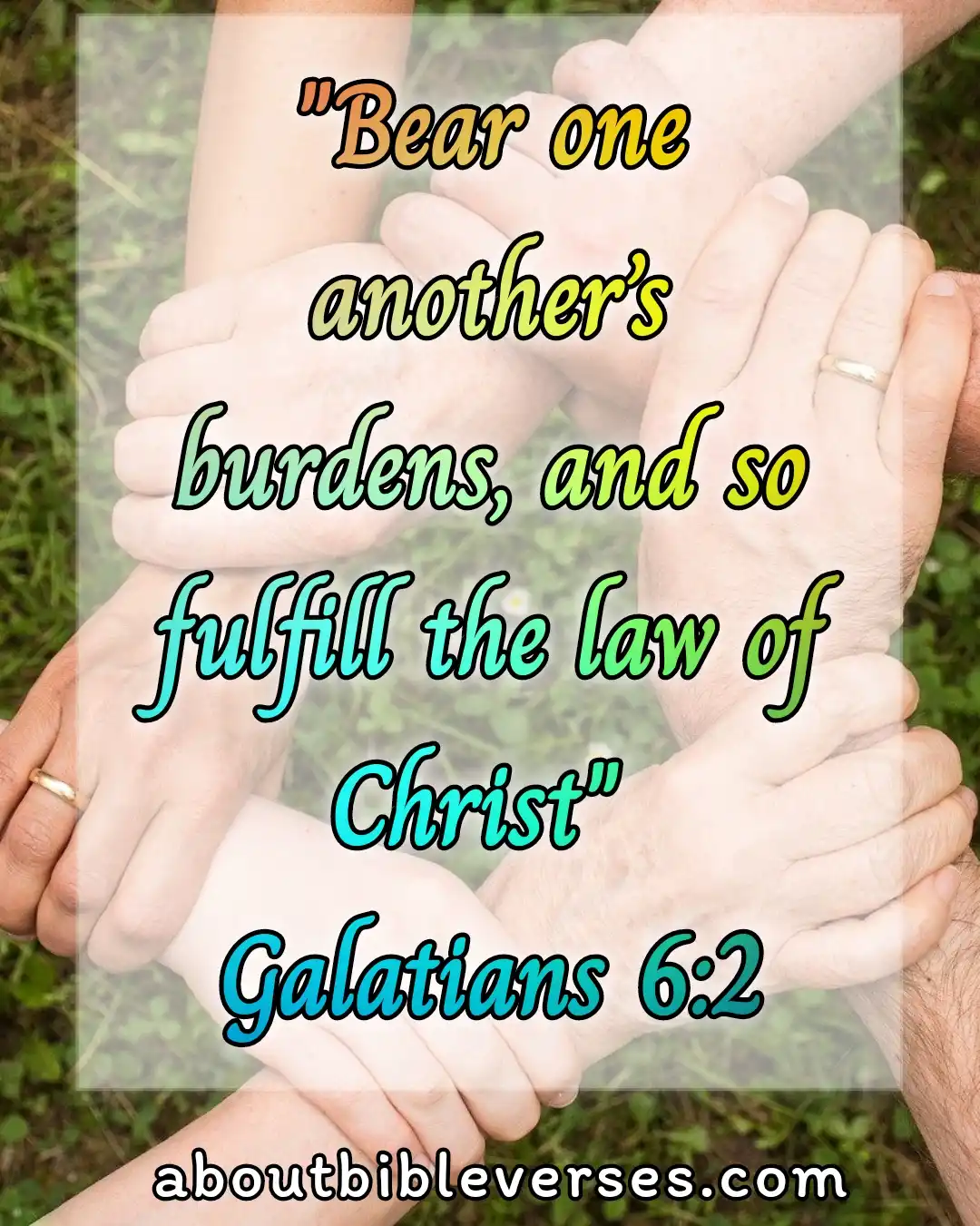 Galatians 6:2
"Bear ye one another's burdens, and so fulfil the law of Christ"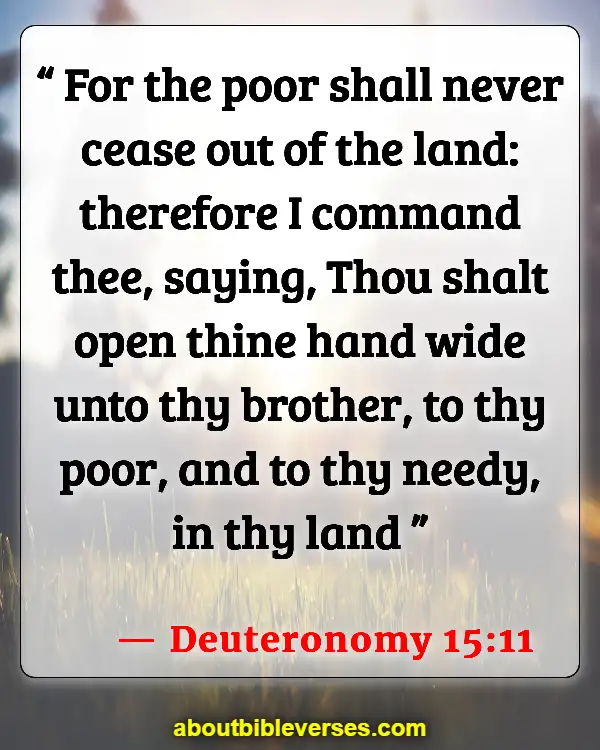 Deuteronomy 15:11
"For the poor shall never cease out of the land: therefore I command thee, saying, Thou shalt open thine hand wide unto thy brother, to thy poor, and to thy needy, in thy land"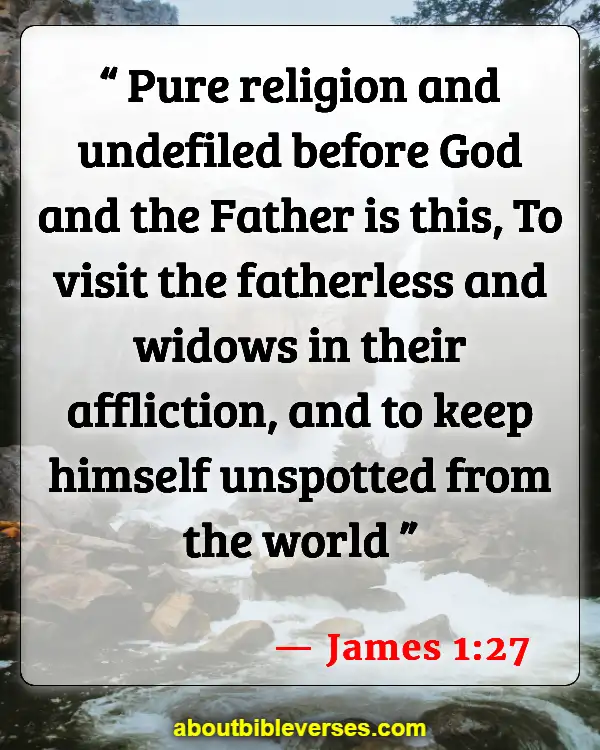 James 1:27
"Pure religion and undefiled before God and the Father is this, To visit the fatherless and widows in their affliction, and to keep himself unspotted from the world"
Galatians 5:13
"For, brethren, ye have been called unto liberty; only use not liberty for an occasion to the flesh, but by love serve one another"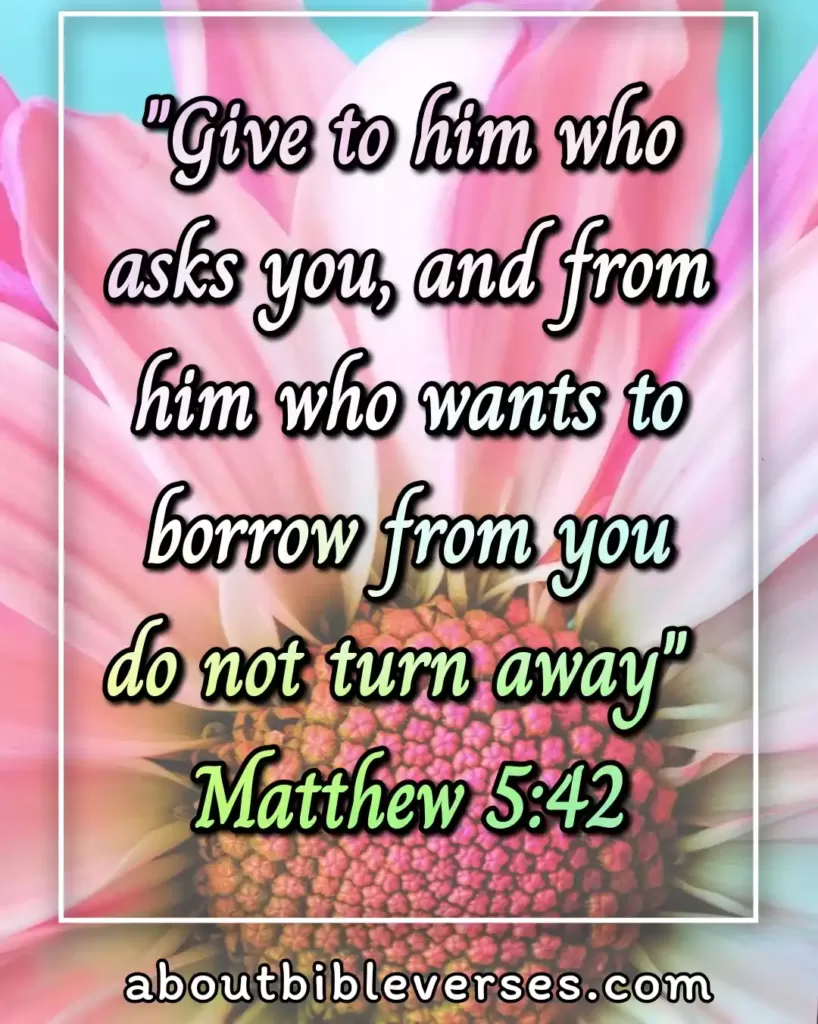 Matthew 5:42
"Give to him that asketh thee, and from him that would borrow of thee turn not thou away"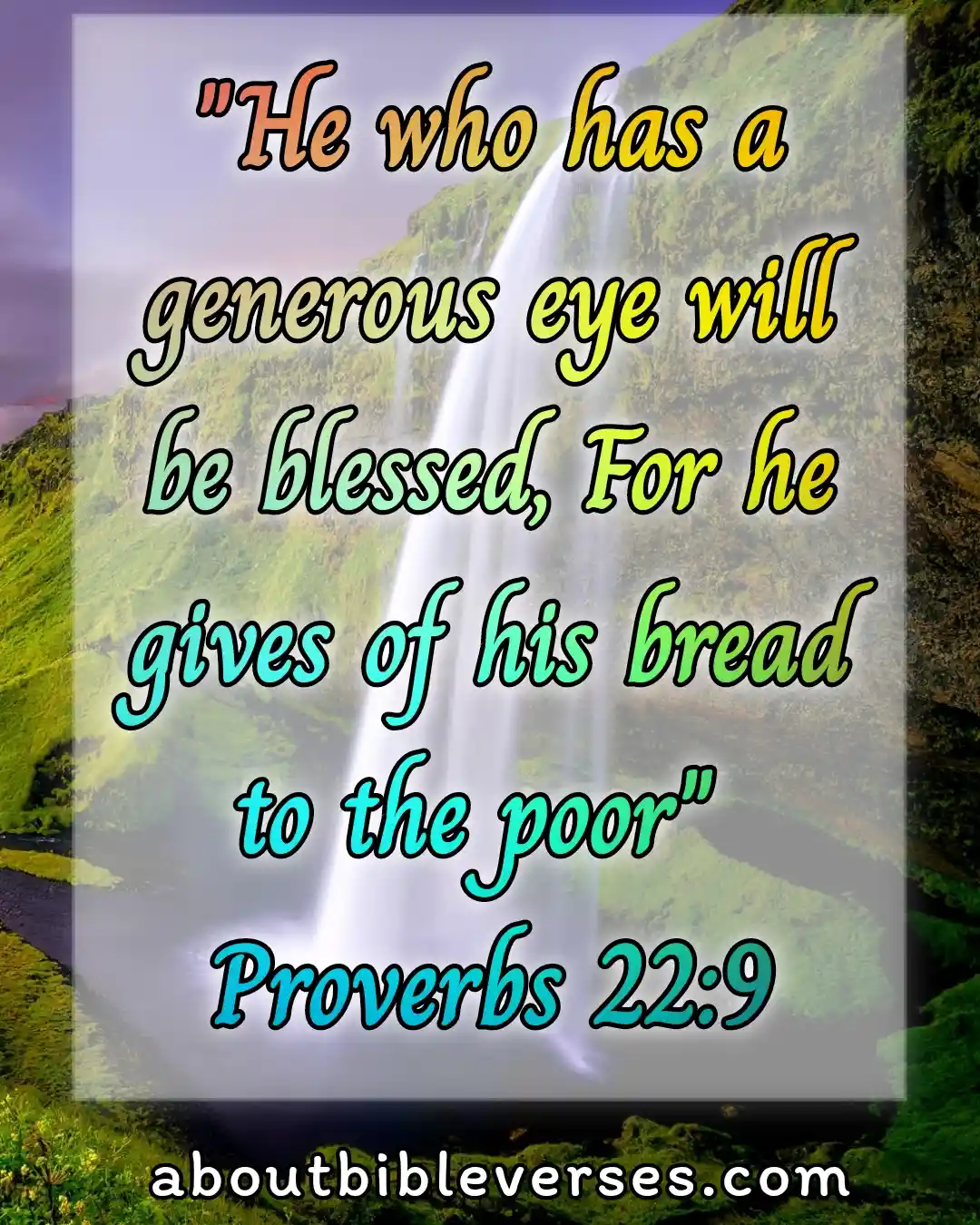 Proverbs 22:9
"He that hath a bountiful eye shall be blessed; for he giveth of his bread to the poor"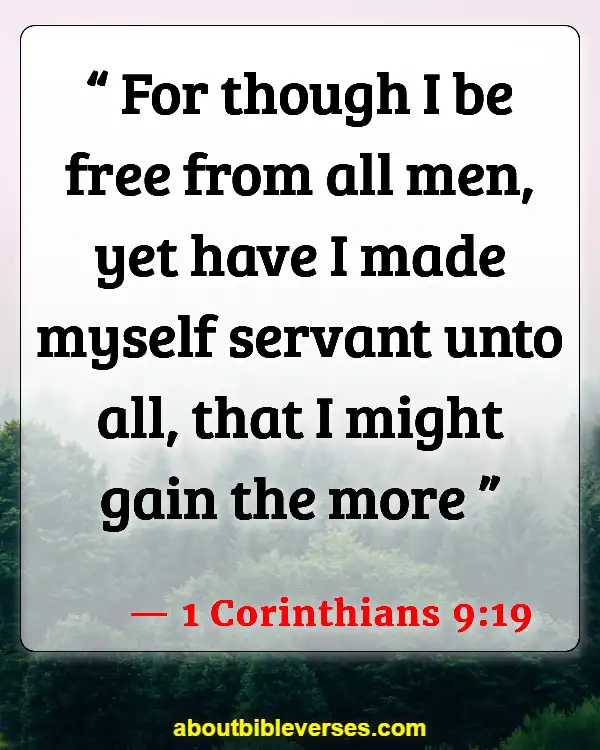 1 Corinthians 9:19
"For though I be free from all men, yet have I made myself servant unto all, that I might gain the more"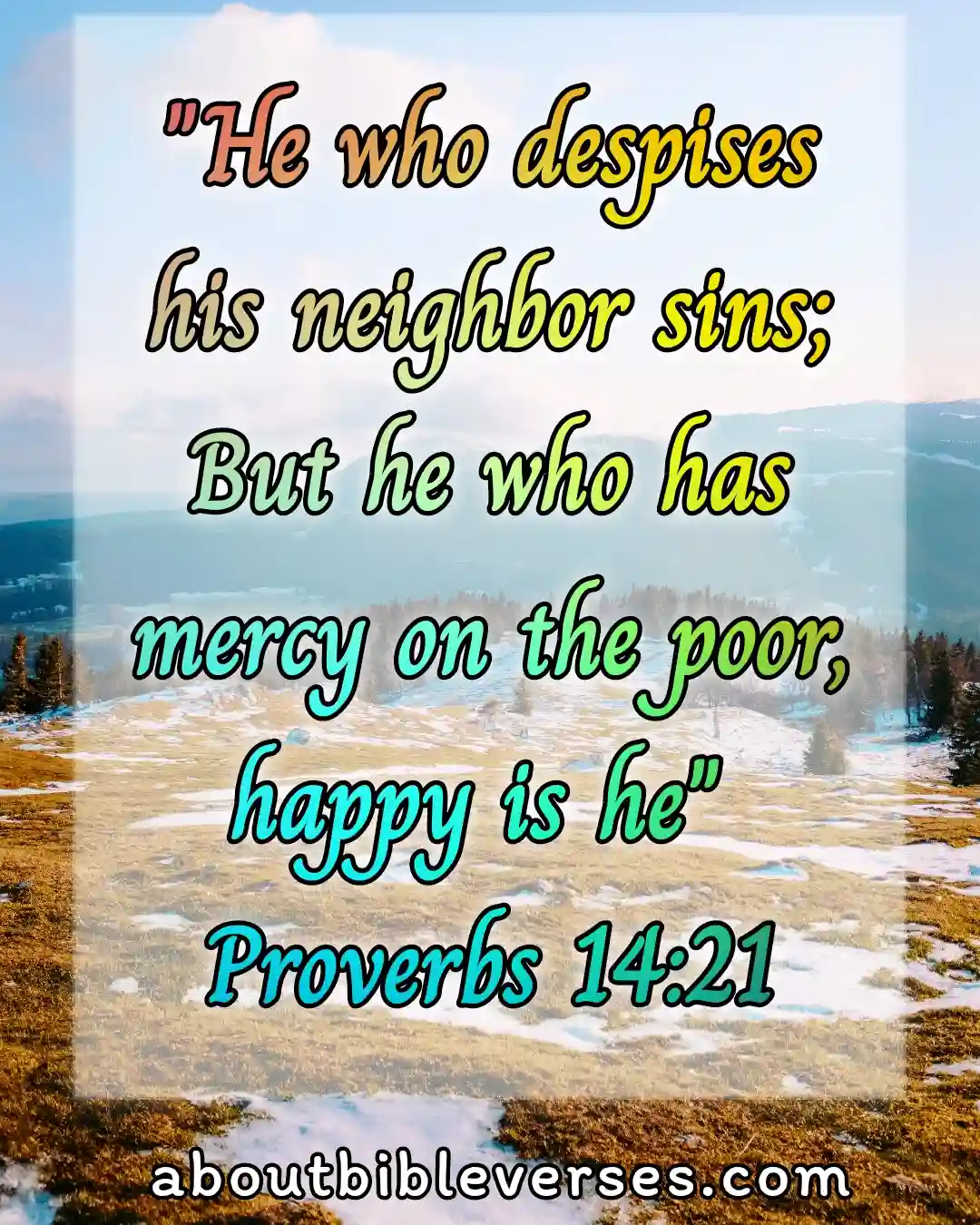 Proverbs 14:21
"He that despiseth his neighbour sinneth: but he that hath mercy on the poor, happy is he"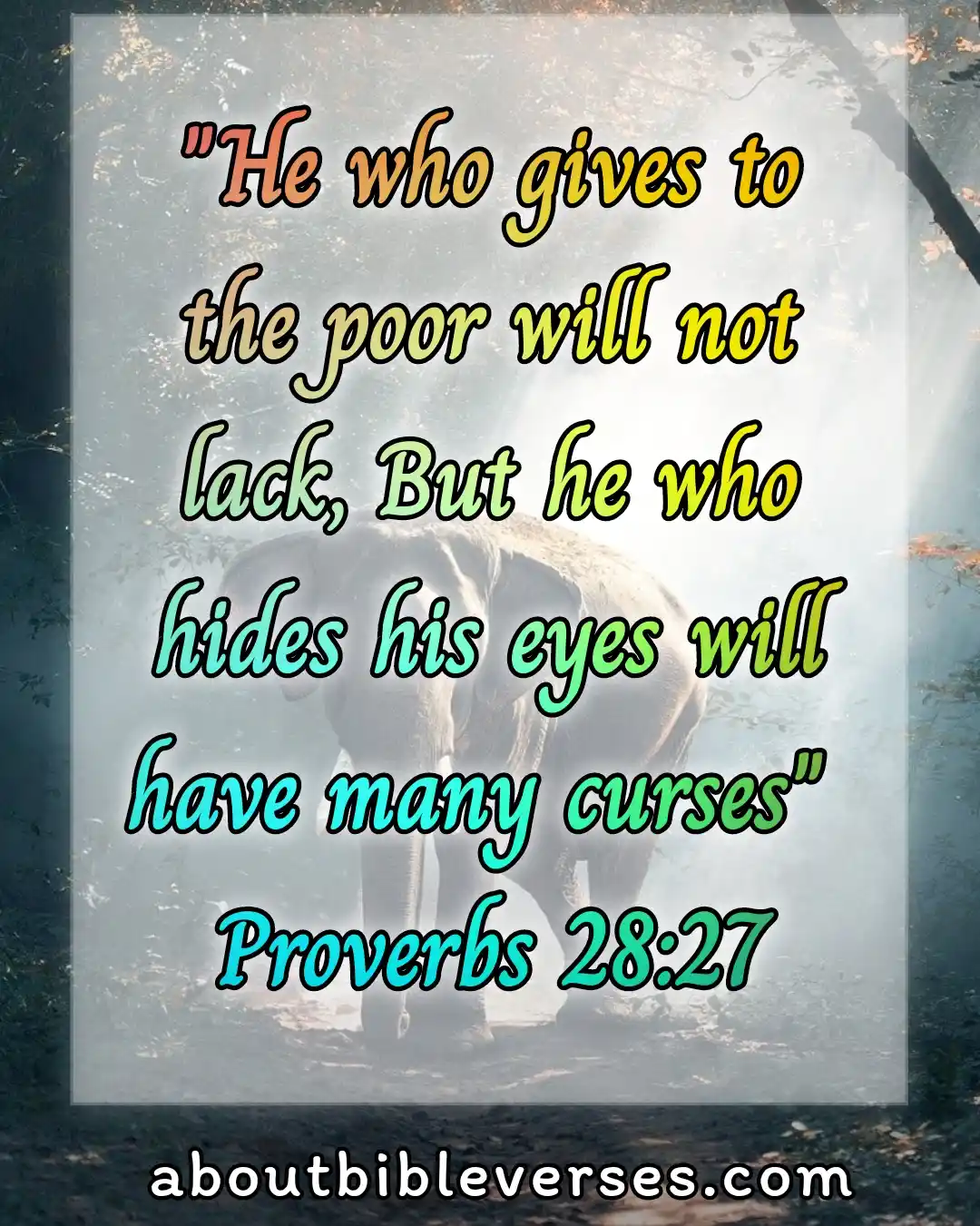 Proverbs 28:27
"He that giveth unto the poor shall not lack: but he that hideth his eyes shall have many a curse"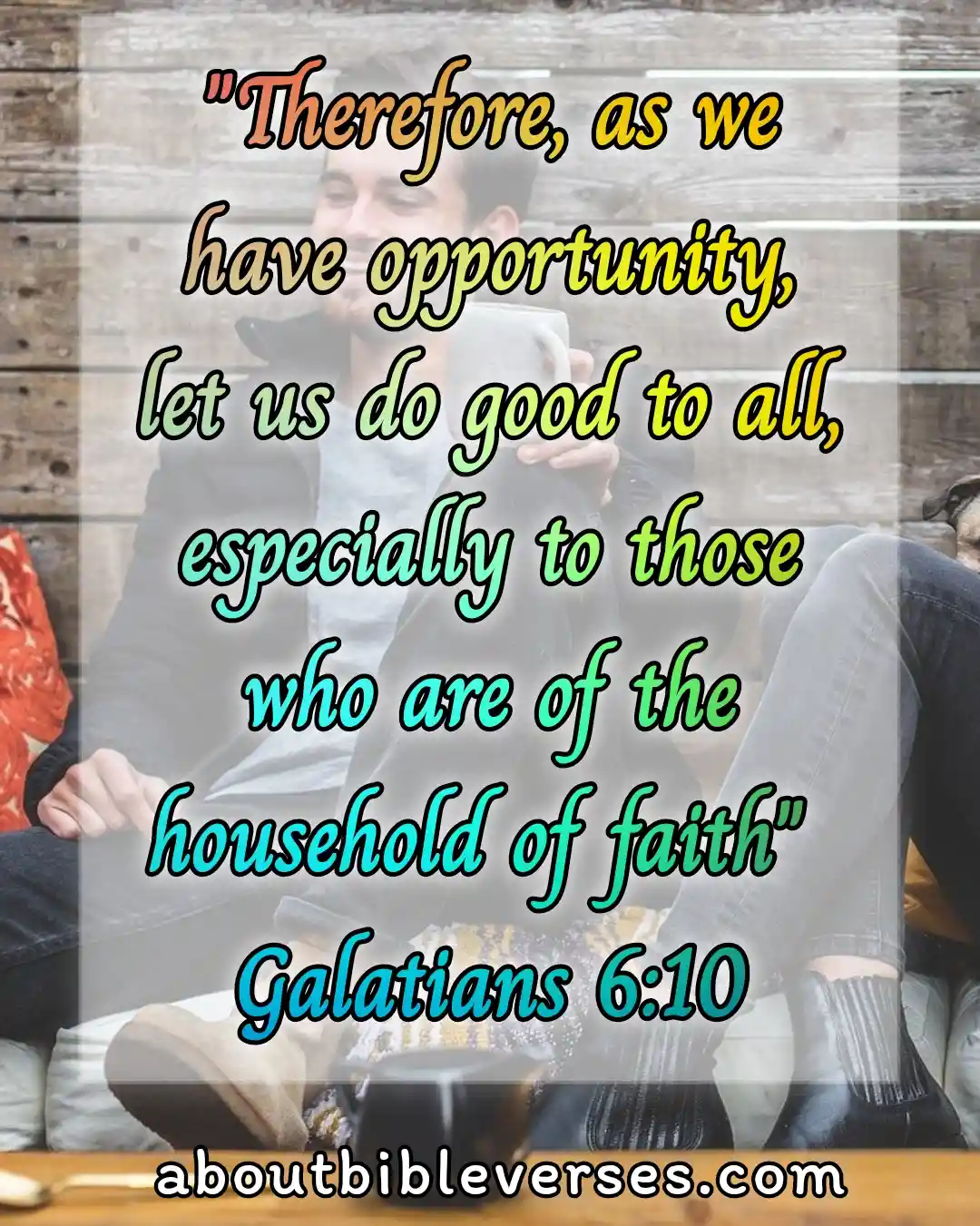 Galatians 6:10
"As we have therefore opportunity, let us do good unto all men, especially unto them who are of the household of faith"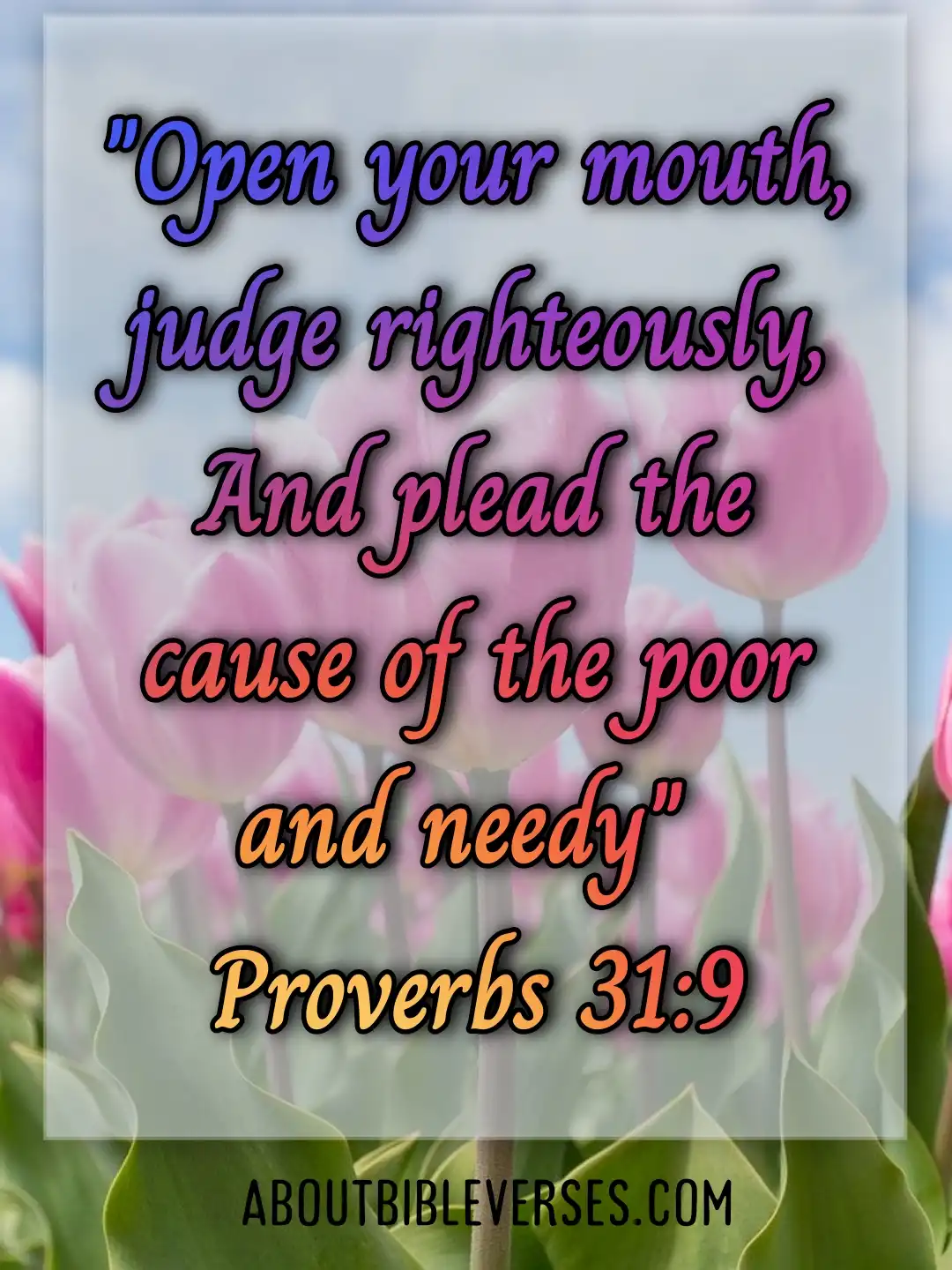 Proverbs 31:9
"Open thy mouth, judge righteously, and plead the cause of the poor and needy"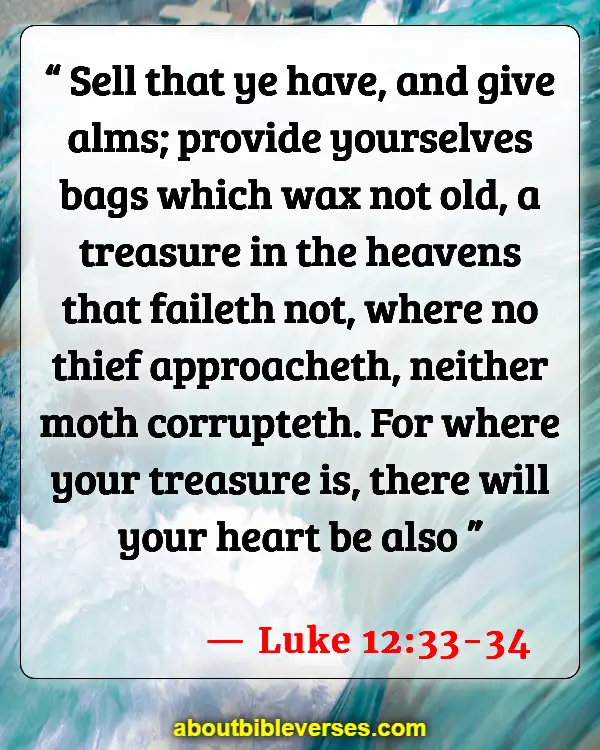 Luke 12:33-34
"Sell that ye have, and give alms; provide yourselves bags which wax not old, a treasure in the heavens that faileth not, where no thief approacheth, neither moth corrupteth. For where your treasure is, there will your heart be also"
Proverbs 31:8-9
"Open thy mouth for the dumb in the cause of all such as are appointed to destruction. Open thy mouth, judge righteously, and plead the cause of the poor and needy"