Hello dear friends, welcome to our site in the name of Jesus Christ. Today we will look at the Bible Scriptures About Respect For Human Life In KJV. If you like today's post then definitely comment and share.
The Bible teaches us the inherent worth and sanctity of every human life. Each person, it tells us, is fashioned lovingly by the hand of God Himself, making us all unique and irreplaceable. This divine handcrafting reflects our shared dignity as human beings, instilling in us the sacredness of life.
Think about how we care for precious things. A priceless piece of art, for instance, is handled with the utmost respect. We understand its value and therefore, we treat it with care. The same way, we should respect and cherish all human life, understanding its divine worth.
The Bible also encourages us to show love and kindness to everyone we meet. This means respecting people's thoughts, feelings, and experiences.
Respect, according to the Bible, is not just about being polite. It's about recognizing the divine spark within each individual. It's about understanding that we all are children of God and therefore, deserving of love, dignity, and respect. As we embrace this understanding, we begin to see the world with love and respect, just as God intended.
Dear friends now let's see the Bible scriptures below that talk about Respect For Human Life.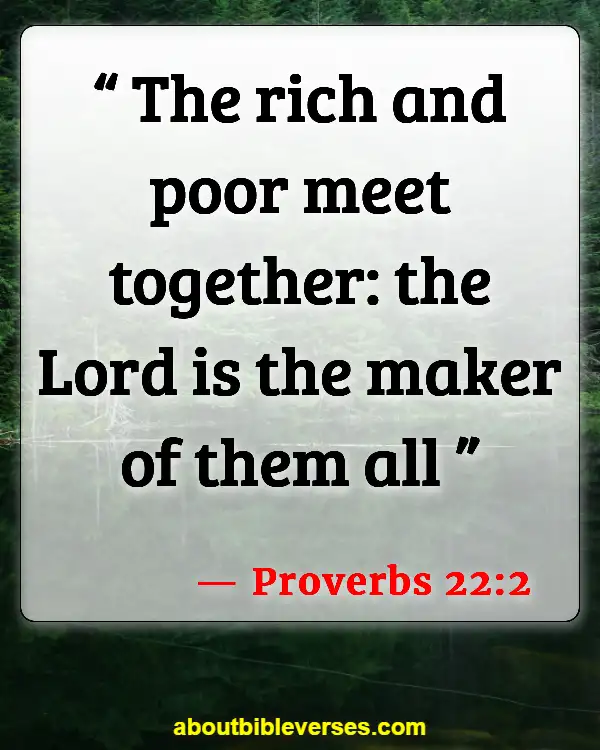 Proverbs 22:2
"The rich and poor meet together: the Lord is the maker of them all"
Galatians 3:28
"There is neither Jew nor Greek, there is neither bond nor free, there is neither male nor female: for ye are all one in Christ Jesus"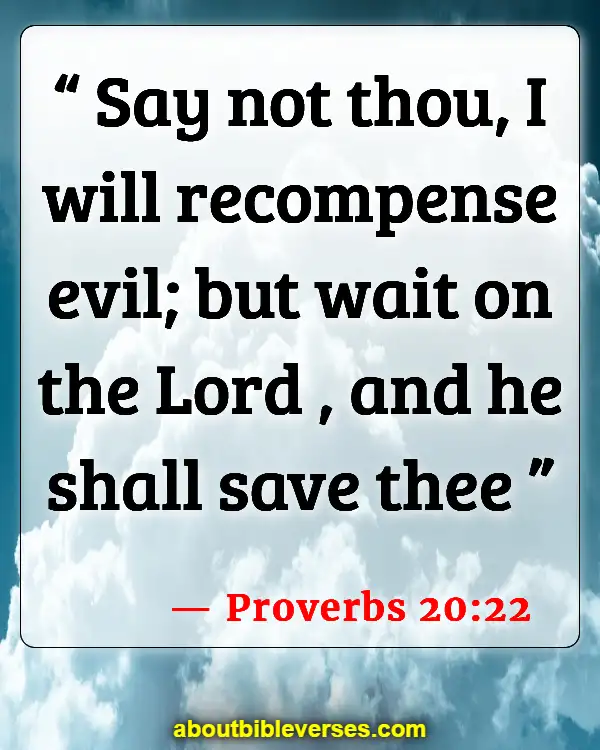 Proverbs 20:22
"Say not thou, I will recompense evil; but wait on the Lord , and he shall save thee"
Matthew 5:44
"But I say unto you, Love your enemies, bless them that curse you, do good to them that hate you, and pray for them which despitefully use you, and persecute you"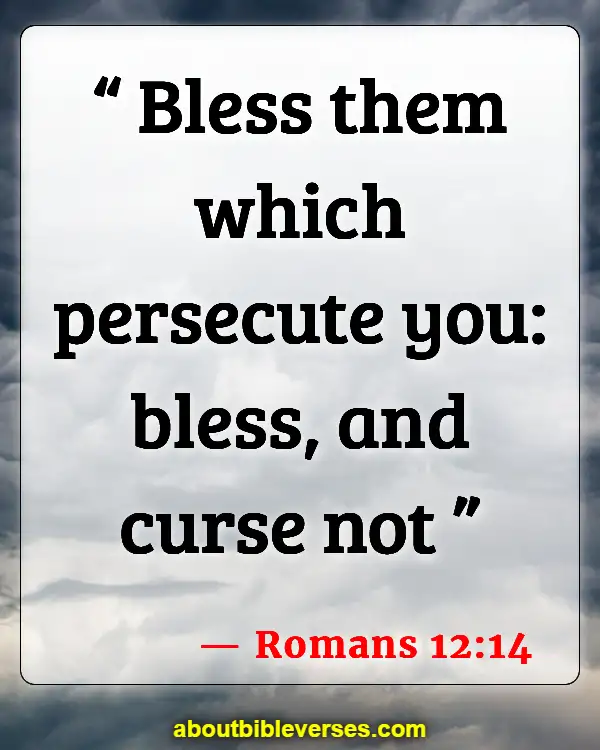 Romans 12:14
"Bless them which persecute you: bless, and curse not"
Genesis 1:27
"So God created man in his own image, in the image of God created he him; male and female created he them"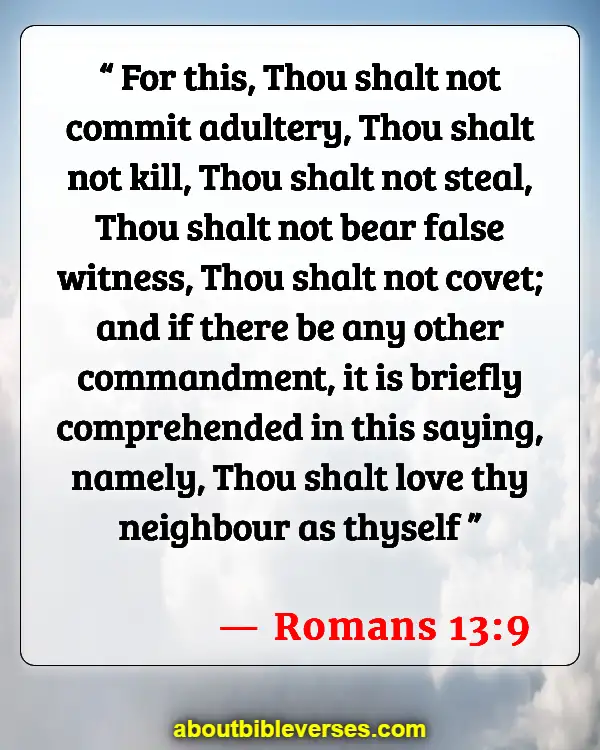 Romans 13:9
"For this, Thou shalt not commit adultery, Thou shalt not kill, Thou shalt not steal, Thou shalt not bear false witness, Thou shalt not covet; and if there be any other commandment, it is briefly comprehended in this saying, namely, Thou shalt love thy neighbour as thyself"
Genesis 9:6
"Whoso sheddeth man's blood, by man shall his blood be shed: for in the image of God made he man"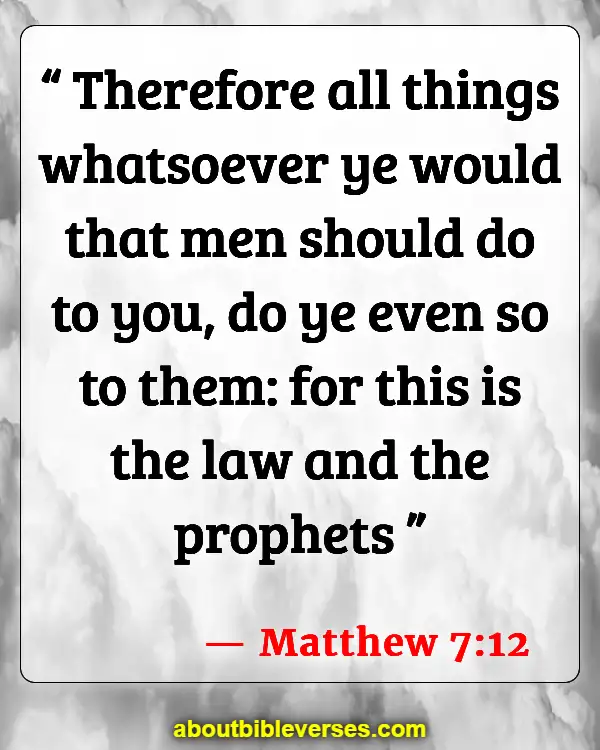 Matthew 7:12
"Therefore all things whatsoever ye would that men should do to you, do ye even so to them: for this is the law and the prophets"
Romans 12:10
"Be kindly affectioned one to another with brotherly love; in honour preferring one another"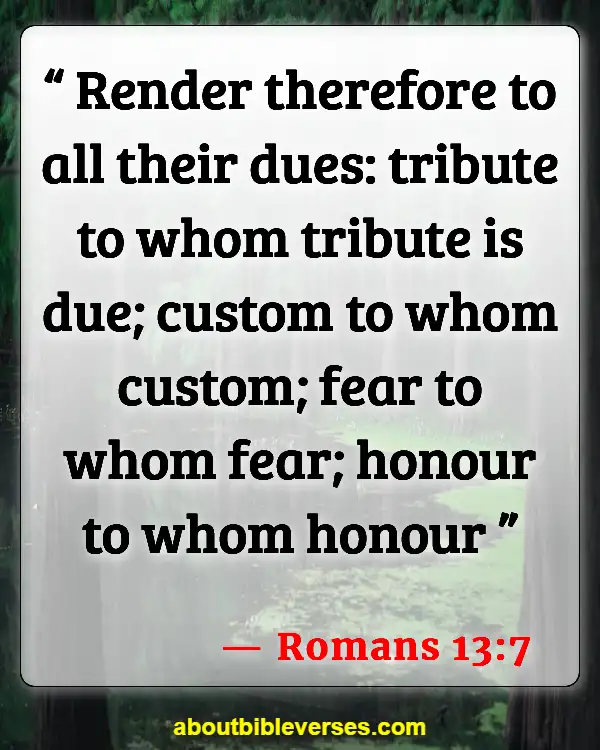 Romans 13:7
"Render therefore to all their dues: tribute to whom tribute is due; custom to whom custom; fear to whom fear; honour to whom honour"
1 Peter 2:17
"Honour all men. Love the brotherhood. Fear God. Honour the king"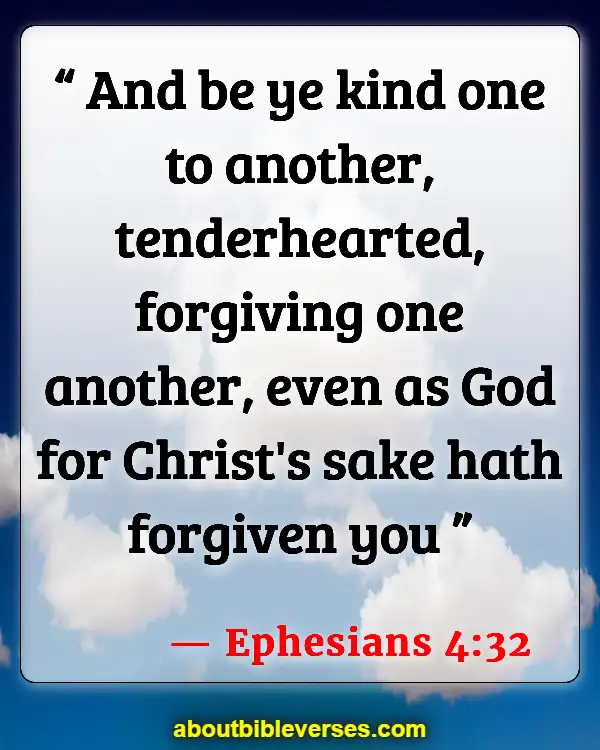 Ephesians 4:32
"And be ye kind one to another, tenderhearted, forgiving one another, even as God for Christ's sake hath forgiven you"
John 13:34
"A new commandment I give unto you, That ye love one another; as I have loved you, that ye also love one another"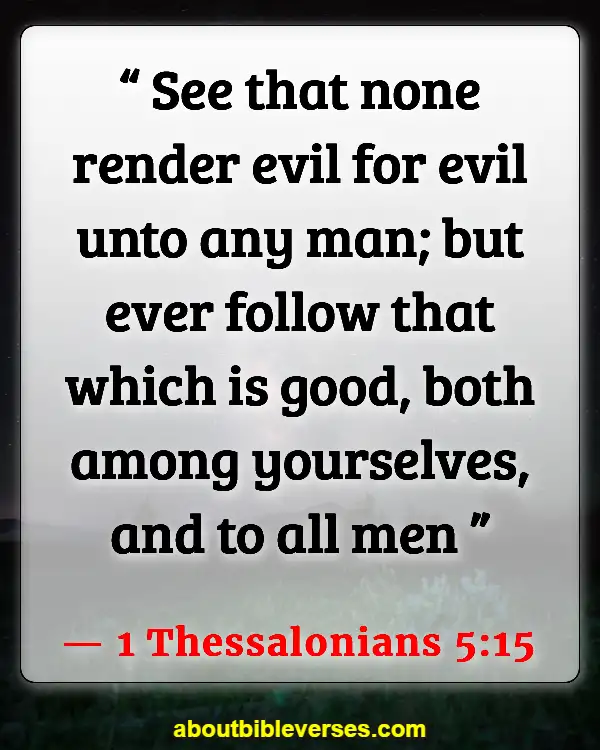 1 Thessalonians 5:15
"See that none render evil for evil unto any man; but ever follow that which is good, both among yourselves, and to all men"
1 Peter 3:8
"Finally, be ye all of one mind, having compassion one of another, love as brethren, be pitiful, be courteous"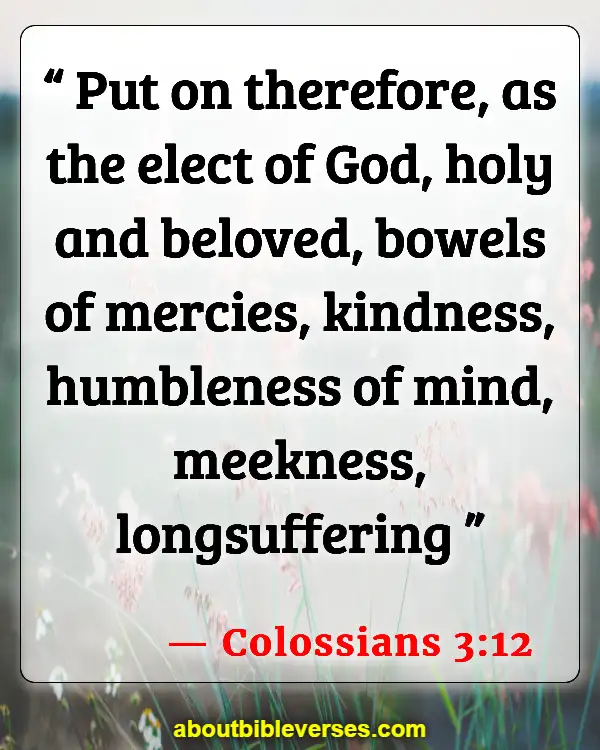 Colossians 3:12
"Put on therefore, as the elect of God, holy and beloved, bowels of mercies, kindness, humbleness of mind, meekness, longsuffering"
Luke 6:31
"And as ye would that men should do to you, do ye also to them likewise"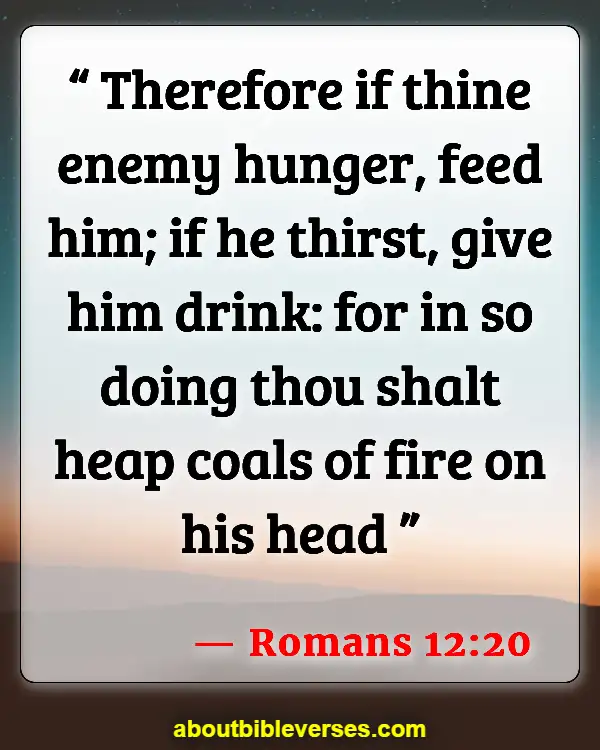 Romans 12:20
"Therefore if thine enemy hunger, feed him; if he thirst, give him drink: for in so doing thou shalt heap coals of fire on his head"
Proverbs 25:21
"If thine enemy be hungry, give him bread to eat; and if he be thirsty, give him water to drink"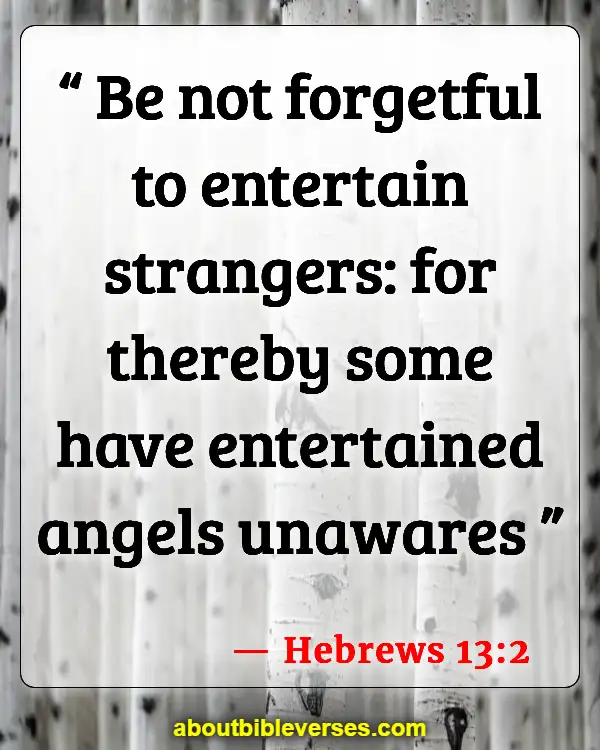 Hebrews 13:2
"Be not forgetful to entertain strangers: for thereby some have entertained angels unawares"
Galatians 5:22
"But the fruit of the Spirit is love, joy, peace, longsuffering, gentleness, goodness, faith"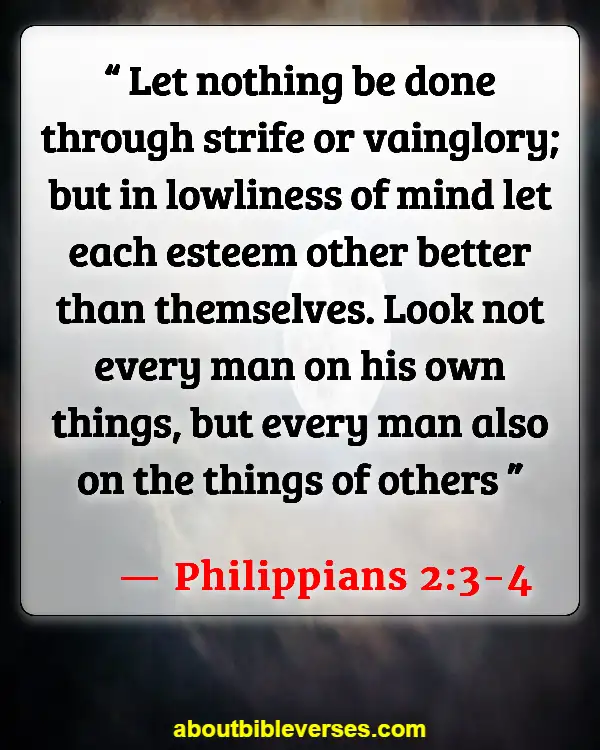 Philippians 2:3-4
"Let nothing be done through strife or vainglory; but in lowliness of mind let each esteem other better than themselves. Look not every man on his own things, but every man also on the things of others"
Romans 12:18
"If it be possible, as much as lieth in you, live peaceably with all men"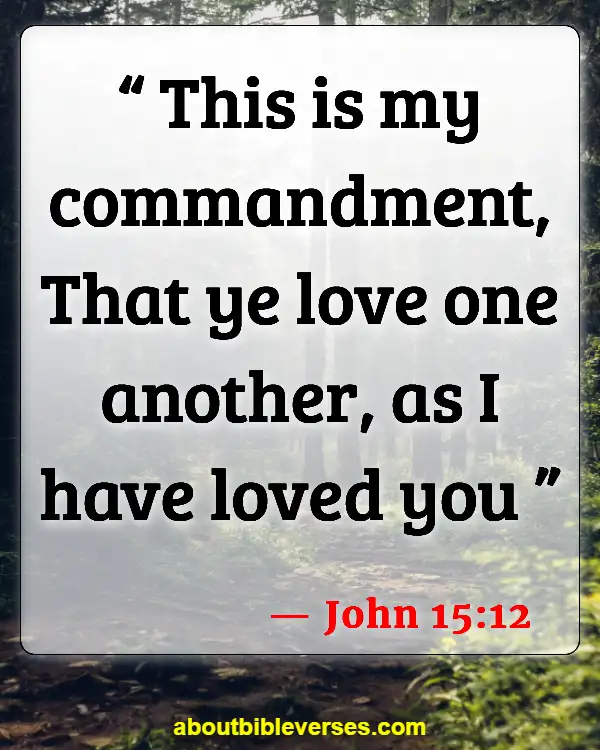 John 15:12
"This is my commandment, That ye love one another, as I have loved you"
1 Peter 4:8
"And above all things have fervent charity among yourselves: for charity shall cover the multitude of sins"
Romans 14:19
"Let us therefore follow after the things which make for peace, and things wherewith one may edify another"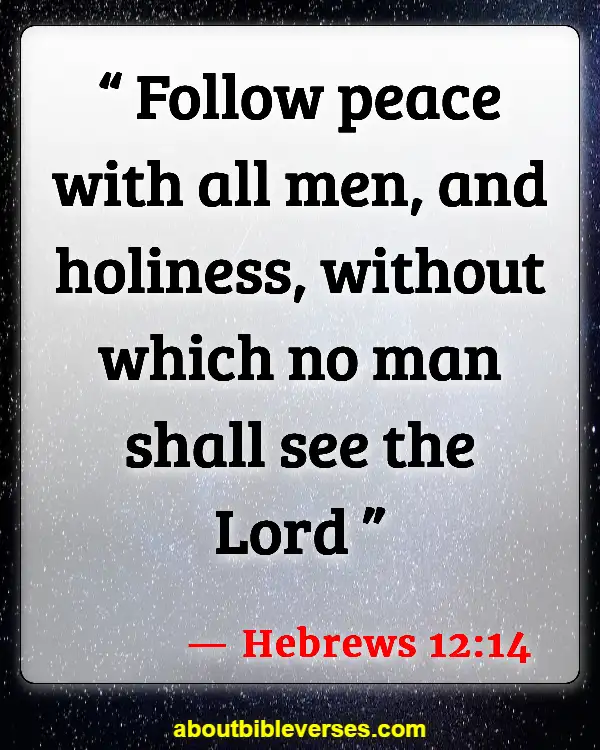 Hebrews 12:14
"Follow peace with all men, and holiness, without which no man shall see the Lord"