Hello dear friends, welcome to our site in the name of Jesus Christ. When something unusual happens in our life, we blame fate and think that it happened for a predetermined reason. Is this really the case, the predetermined result? Today we will look at what the Bible says about predestination VS Against Predestination . If you like today's post then definitely comment and share.
We see predestination events in several places in the Bible, so can we say that God predestined it so it happened? No, not at all because God has no bad plans. Jeremiah 29:11 says that God's plans are always for good and for our bright future. The Bible also says that it is not God's will for anyone to perish.
But we find many chapters in the Bible that are about predestination
I am not talking about all of you I know whom I have chosen But the scripture is fulfilled, 'He that eateth bread with me hath lifted up his heel against me' (John 13:18).
We see here that Judah was told to betray Jesus instead of the 30 coins so the question could be that God had planned it so Judas betrayed it but not that. God knew that Judas would betray it so He wrote it down.
If we did everything according to God's will then God would not have given us independent thinking power and His word to walk us in the right line. As the Bible says God's Word is given to us to inspire us, and profitable for doctrine, for reproof, for correction, for instruction in righteousness, that the man of God may be complete, thoroughly equipped for every good work (2 Timothy 3:16-17).
The Bible also says – God has set before us life and death, blessing and cursing in this world for our choice which things we will choose (Deuteronomy 30:19).
Friends, we need to understand that God has two plans. When someone obeys his word, he begins to plan for his good. And when someone disobeys him and opposes him, then a plan of destruction is launched for him. Which plan we follow is entirely up to us, God has no hand here.
Let's friends now let's look at the scriptures of the Bible below where we will see About predestination.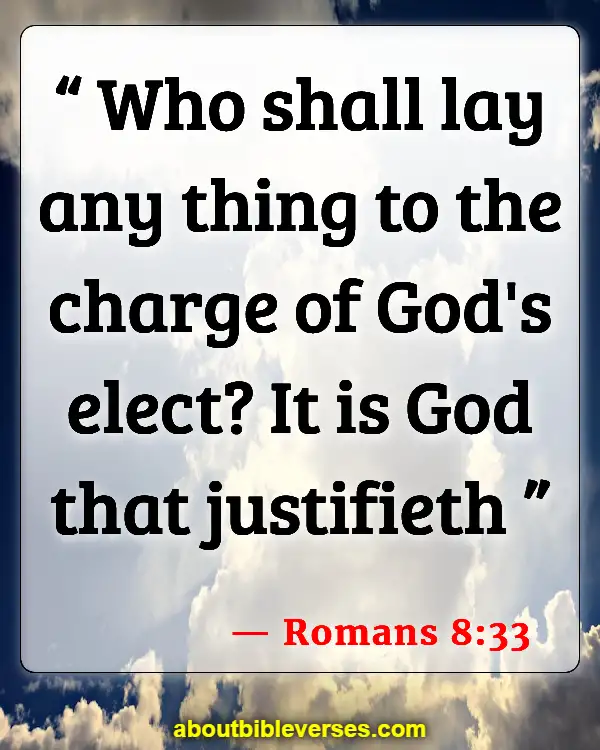 Romans 8:33
"Who shall lay any thing to the charge of God's elect? It is God that justifieth"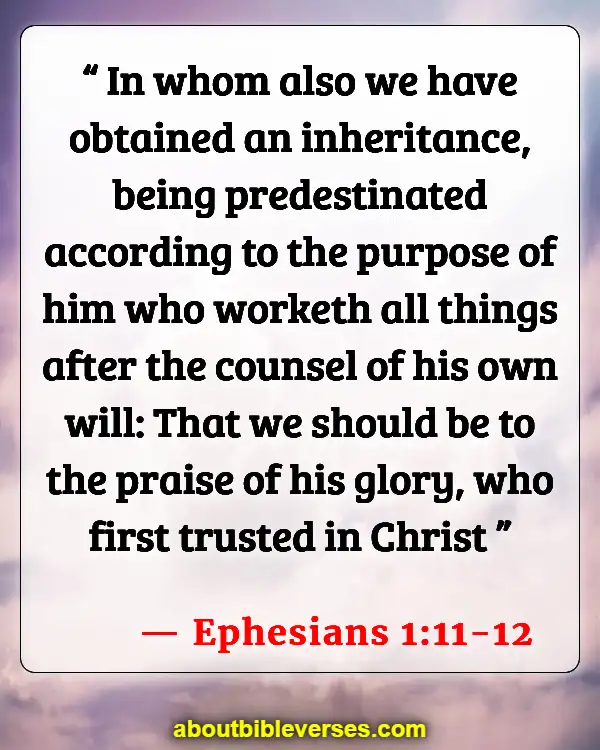 Ephesians 1:11-12
"In whom also we have obtained an inheritance, being predestinated according to the purpose of him who worketh all things after the counsel of his own will: That we should be to the praise of his glory, who first trusted in Christ"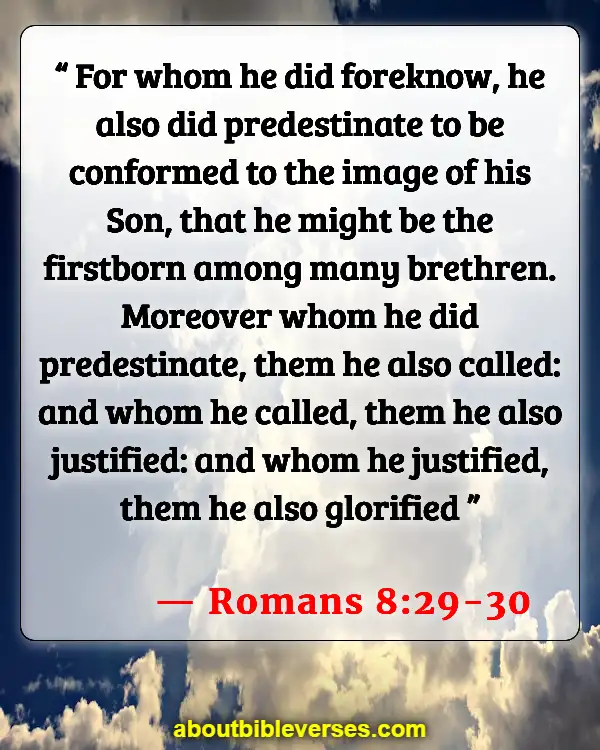 Romans 8:29-30
"For whom he did foreknow, he also did predestinate to be conformed to the image of his Son, that he might be the firstborn among many brethren. Moreover whom he did predestinate, them he also called: and whom he called, them he also justified: and whom he justified, them he also glorified"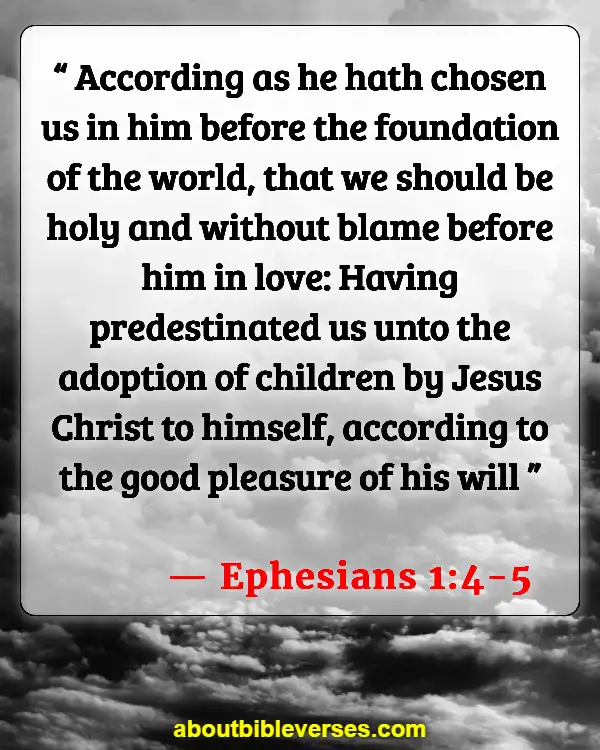 Ephesians 1:4-5
"According as he hath chosen us in him before the foundation of the world, that we should be holy and without blame before him in love: Having predestinated us unto the adoption of children by Jesus Christ to himself, according to the good pleasure of his will"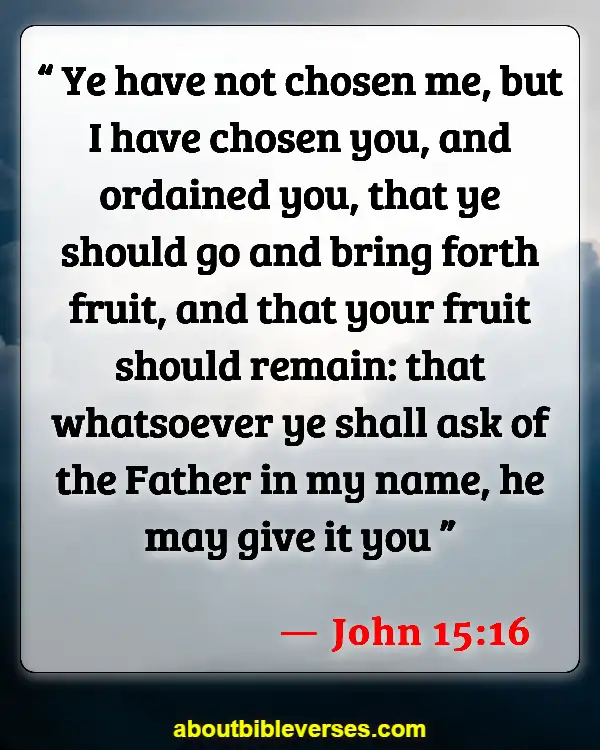 John 15:16
"Ye have not chosen me, but I have chosen you, and ordained you, that ye should go and bring forth fruit, and that your fruit should remain: that whatsoever ye shall ask of the Father in my name, he may give it you"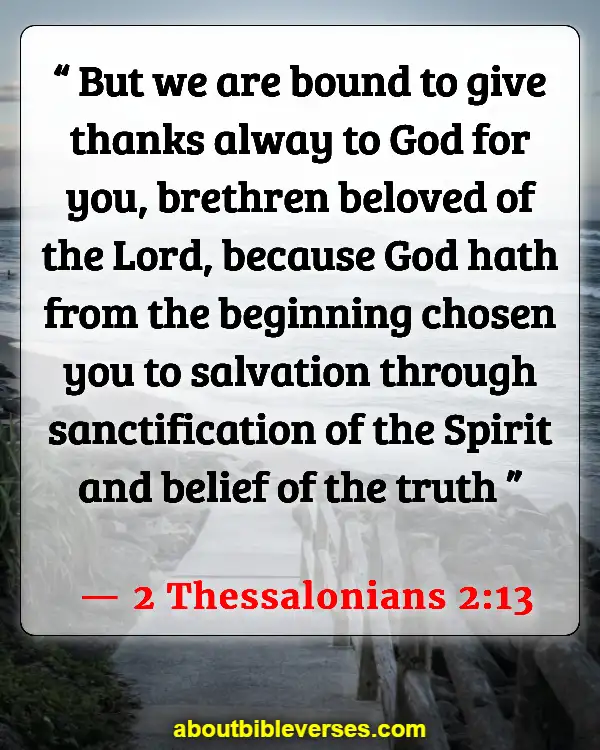 2 Thessalonians 2:13
"But we are bound to give thanks alway to God for you, brethren beloved of the Lord, because God hath from the beginning chosen you to salvation through sanctification of the Spirit and belief of the truth"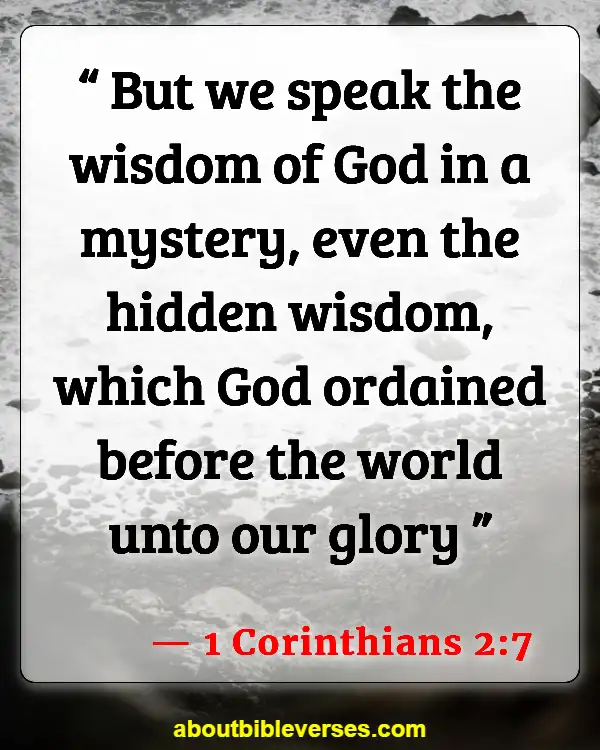 1 Corinthians 2:7
"But we speak the wisdom of God in a mystery, even the hidden wisdom, which God ordained before the world unto our glory"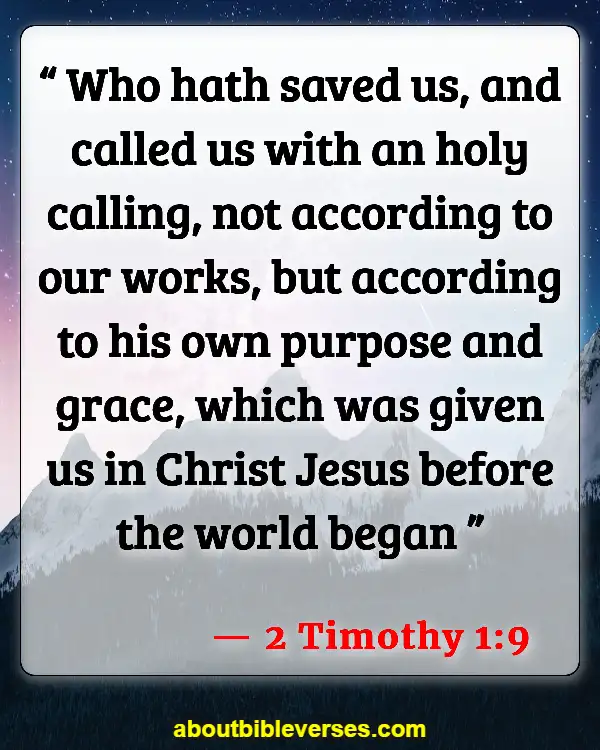 2 Timothy 1:9
"Who hath saved us, and called us with an holy calling, not according to our works, but according to his own purpose and grace, which was given us in Christ Jesus before the world began"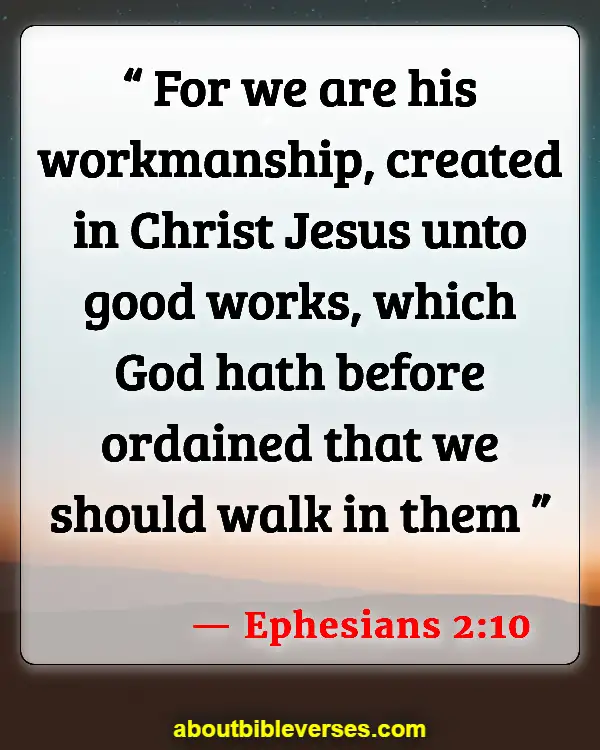 Ephesians 2:10
"For we are his workmanship, created in Christ Jesus unto good works, which God hath before ordained that we should walk in them"