In the eyes of the Lord, physical appearance holds little value compared to the beauty of one's heart and soul. Our Creator formed us in His divine image, intricately weaving each of us with love and purpose. Thus, we should not judge others based on their outward appearance, for it is the inner character that matters most.
The Bible reminds us that true beauty lies in godliness and righteousness. As we seek to follow the path of righteousness, we radiate a spiritual glow that transcends mere physical attractiveness. In the book of Proverbs, it is written, "Charm is deceptive, and beauty is fleeting, but a woman who fears the Lord is to be praised."
Throughout the Scriptures, we find examples of individuals who were not distinguished by their physical appearance, but rather by their unwavering faith and devotion to God. David, a young shepherd boy, was anointed as the king of Israel, not for his striking looks, but because God saw his heart as one after His own.
Similarly, the apostle Paul, who was once known for persecuting Christians, was transformed by God's grace into a powerful instrument of His word. His outward appearance may not have been captivating, but his spiritual insight and dedication to spreading the Gospel were awe-inspiring.
Let us remember that even Jesus, our Savior, and Messiah, "had no beauty or majesty to attract us to him, nothing in his appearance that we should desire him." Yet, His inner light and love drew people from all walks of life toward Him.
Dear Friends, as believers, we must prioritize spiritual growth and cultivate a heart aligned with God's will. While physical appearance is transient, a heart filled with love, compassion, and devotion to God has an eternal impact. Let us, therefore, strive to be vessels of His light, shining from within and reflecting His glory to the world around us.
Dear friends now let's see the Bible scriptures about this topic.
1 Samuel 16:7
"But the Lord said unto Samuel, Look not on his countenance, or on the height of his stature; because I have refused him: for the Lord seeth not as man seeth; for man looketh on the outward appearance, but the Lord looketh on the heart"
Proverbs 31:30
"Favour is deceitful, and beauty is vain: but a woman that feareth the Lord , she shall be praised"
Psalm 139:14
"I will praise thee; for I am fearfully and wonderfully made: marvellous are thy works; and that my soul knoweth right well"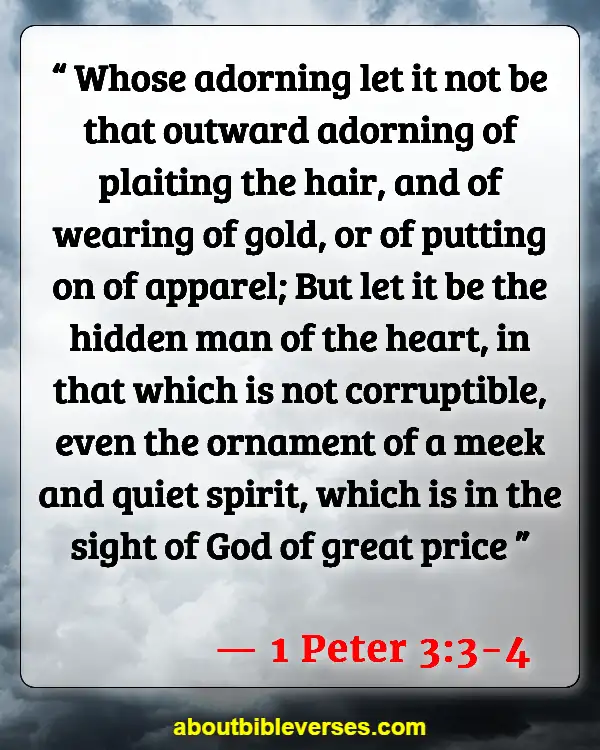 1 Peter 3:3-4
"Whose adorning let it not be that outward adorning of plaiting the hair, and of wearing of gold, or of putting on of apparel; But let it be the hidden man of the heart, in that which is not corruptible, even the ornament of a meek and quiet spirit, which is in the sight of God of great price"
James 1:23-24
"For if any be a hearer of the word, and not a doer, he is like unto a man beholding his natural face in a glass: For he beholdeth himself, and goeth his way, and straightway forgetteth what manner of man he was"
1 Timothy 2:9-10
"In like manner also, that women adorn themselves in modest apparel, with shamefacedness and sobriety; not with broided hair, or gold, or pearls, or costly array; But (which becometh women professing godliness) with good works"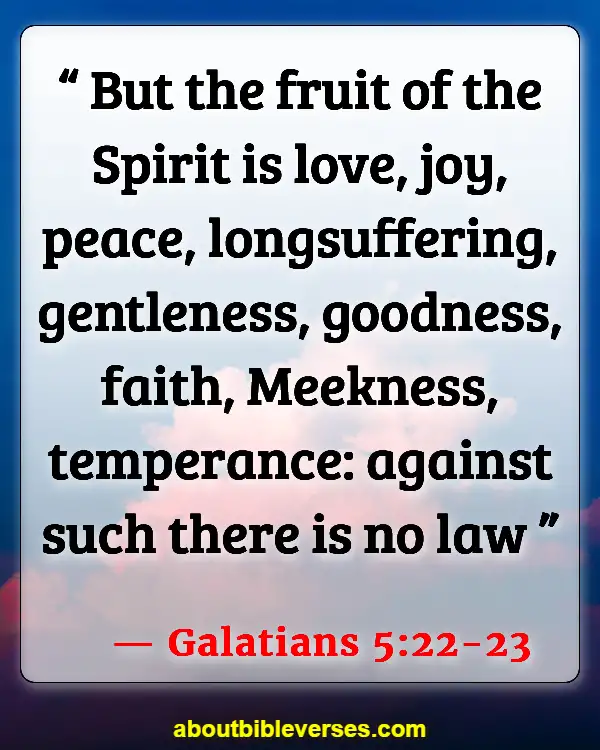 Galatians 5:22-23
"But the fruit of the Spirit is love, joy, peace, longsuffering, gentleness, goodness, faith, Meekness, temperance: against such there is no law"
1 Peter 3:8
"Finally, be ye all of one mind, having compassion one of another, love as brethren, be pitiful, be courteous"
Matthew 6:1
"Take heed that ye do not your alms before men, to be seen of them: otherwise ye have no reward of your Father which is in heaven"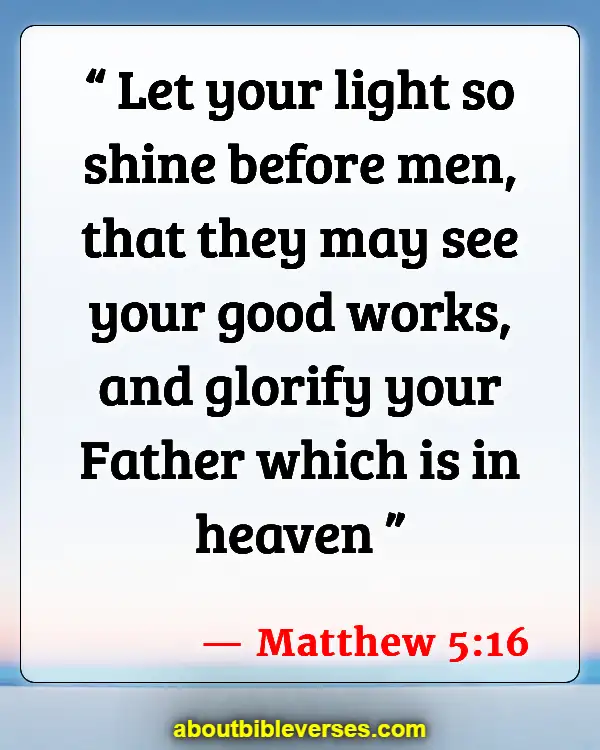 Matthew 5:16
"Let your light so shine before men, that they may see your good works, and glorify your Father which is in heaven"
1 Corinthians 6:19-20
"What? know ye not that your body is the temple of the Holy Ghost which is in you, which ye have of God, and ye are not your own? For ye are bought with a price: therefore glorify God in your body, and in your spirit, which are God's"
Romans 12:1
"I beseech you therefore, brethren, by the mercies of God, that ye present your bodies a living sacrifice, holy, acceptable unto God, which is your reasonable service"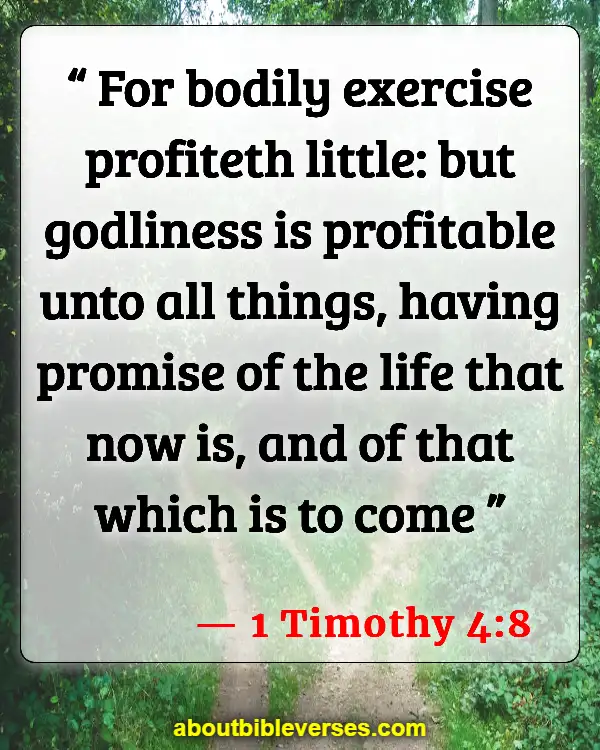 1 Timothy 4:8
"For bodily exercise profiteth little: but godliness is profitable unto all things, having promise of the life that now is, and of that which is to come"
Proverbs 16:2
"All the ways of a man are clean in his own eyes; but the Lord weigheth the spirits"
Luke 16:15
"And he said unto them, Ye are they which justify yourselves before men; but God knoweth your hearts: for that which is highly esteemed among men is abomination in the sight of God"
Galatians 3:28
"There is neither Jew nor Greek, there is neither bond nor free, there is neither male nor female: for ye are all one in Christ Jesus"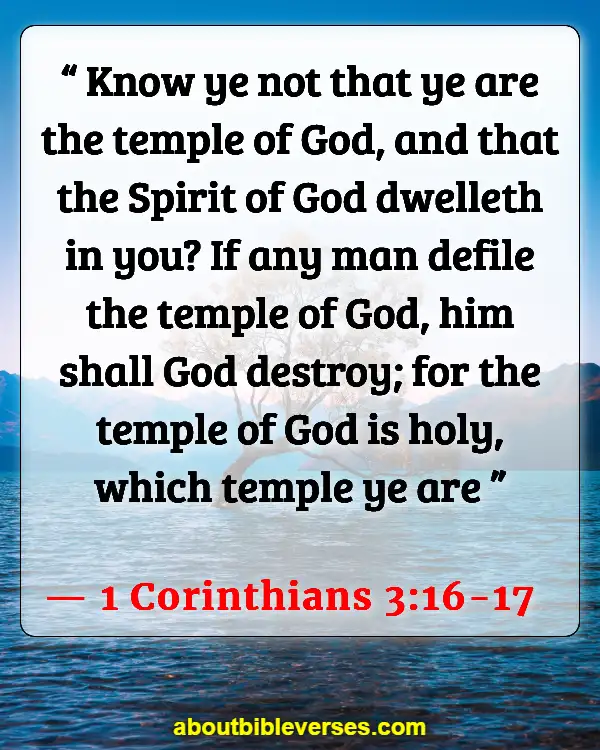 1 Corinthians 3:16-17
"Know ye not that ye are the temple of God, and that the Spirit of God dwelleth in you? If any man defile the temple of God, him shall God destroy; for the temple of God is holy, which temple ye are"
Ephesians 2:10
"For we are his workmanship, created in Christ Jesus unto good works, which God hath before ordained that we should walk in them"
2 Corinthians 5:17
"Therefore if any man be in Christ, he is a new creature: old things are passed away; behold, all things are become new"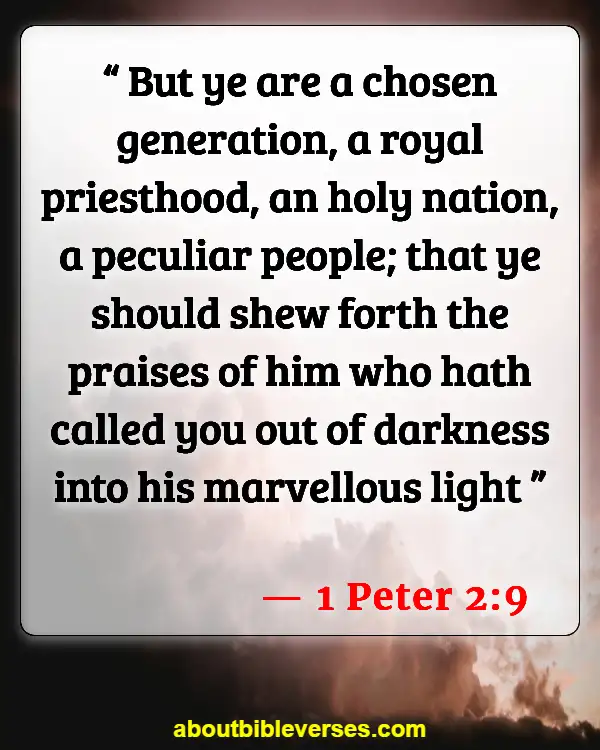 1 Peter 2:9
"But ye are a chosen generation, a royal priesthood, an holy nation, a peculiar people; that ye should shew forth the praises of him who hath called you out of darkness into his marvellous light"
Colossians 3:12
"Put on therefore, as the elect of God, holy and beloved, bowels of mercies, kindness, humbleness of mind, meekness, longsuffering"
Ephesians 4:24
"And that ye put on the new man, which after God is created in righteousness and true holiness"
John 7:24
"Judge not according to the appearance, but judge righteous judgment"
2 Corinthians 4:16
"For which cause we faint not; but though our outward man perish, yet the inward man is renewed day by day"
1 Corinthians 9:27
"But I keep under my body, and bring it into subjection: lest that by any means, when I have preached to others, I myself should be a castaway"
Romans 14:17
"For the kingdom of God is not meat and drink; but righteousness, and peace, and joy in the Holy Ghost"
2 Timothy 2:22
"Flee also youthful lusts: but follow righteousness, faith, charity, peace, with them that call on the Lord out of a pure heart"
Proverbs 22:1
"A good name is rather to be chosen than great riches, and loving favour rather than silver and gold"
Proverbs 27:19
"As in water face answereth to face, so the heart of man to man"
Matthew 7:20
"Wherefore by their fruits ye shall know them"
Ephesians 5:8-10
"For ye were sometimes darkness, but now are ye light in the Lord: walk as children of light: (For the fruit of the Spirit is in all goodness and righteousness and truth;) Proving what is acceptable unto the Lord"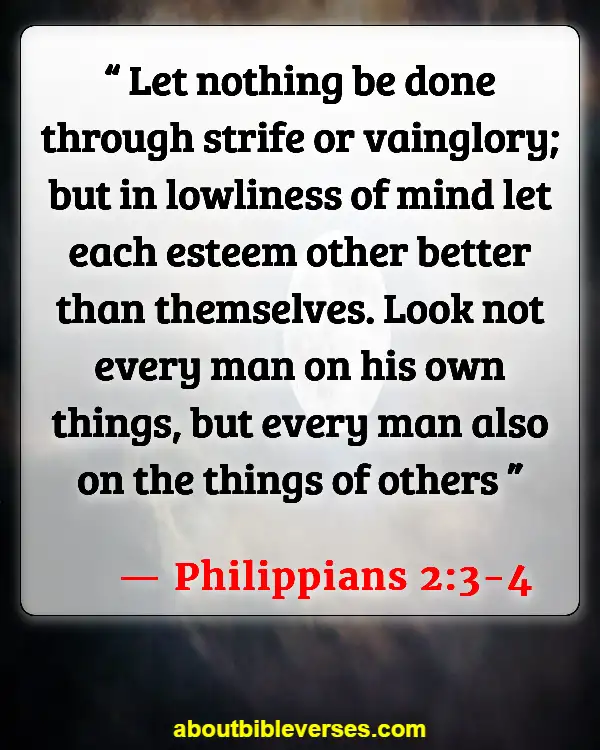 Philippians 2:3-4
"Let nothing be done through strife or vainglory; but in lowliness of mind let each esteem other better than themselves. Look not every man on his own things, but every man also on the things of others"
Romans 12:3
"For I say, through the grace given unto me, to every man that is among you, not to think of himself more highly than he ought to think; but to think soberly, according as God hath dealt to every man the measure of faith"
Philippians 4:8
"Finally, brethren, whatsoever things are true, whatsoever things are honest, whatsoever things are just, whatsoever things are pure, whatsoever things are lovely, whatsoever things are of good report; if there be any virtue, and if there be any praise, think on these things"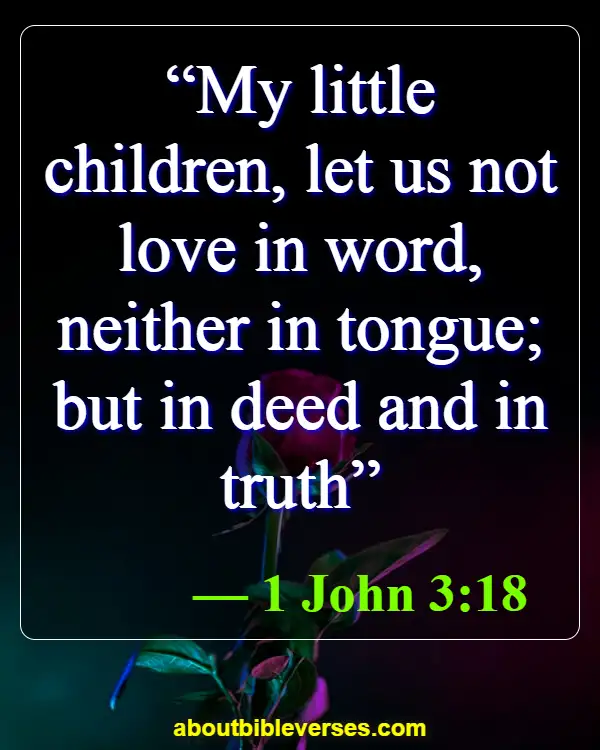 1 John 3:18
"My little children, let us not love in word, neither in tongue; but in deed and in truth"