Hello dear friends, welcome to our site in the name of Jesus Christ. Today we will look at the Bible Scriptures About Negative Influences In KJV. If you like today's post then definitely comment and share.
Friends, when we lived in the past, we had negative influences in our lives, that is still prevailing in many people in this world today. But now we are new creations in Christ. And the light of knowledge that Jesus Christ has kindled in us no longer has a negative effect on us.
Jesus Christ came into our lives and lit the light of hope. Now we have real hope that no matter how much we suffer in this world or how many temptations we face, God is with us, He will prepare the way for us. So we don't need to fear any situation but we should always think positively in our life.
Let's friends now let's see below the Bible scriptures that God has given us to keep us away from all Negative Influences.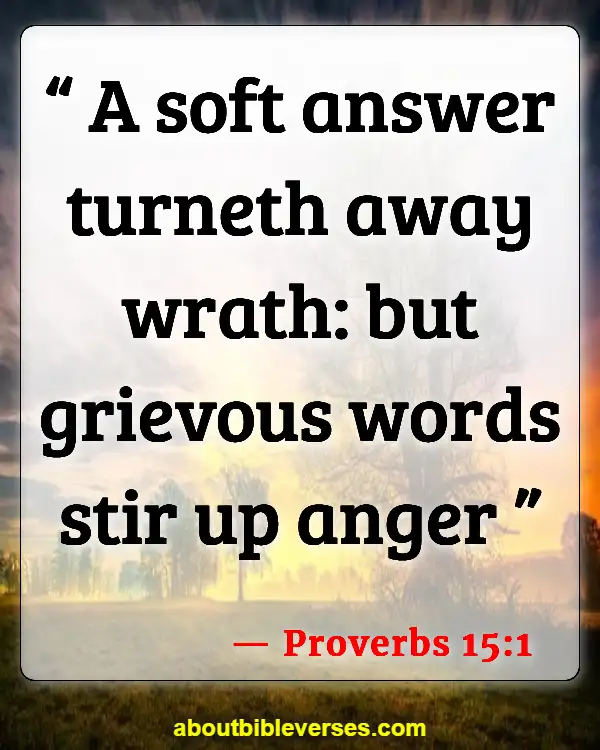 Proverbs 15:1
"A soft answer turneth away wrath: but grievous words stir up anger"
1 Timothy 4:12
"Let no man despise thy youth; but be thou an example of the believers, in word, in conversation, in charity, in spirit, in faith, in purity"
1 Corinthians 5:11
"But now I have written unto you not to keep company, if any man that is called a brother be a fornicator, or covetous, or an idolator, or a railer, or a drunkard, or an extortioner; with such an one no not to eat"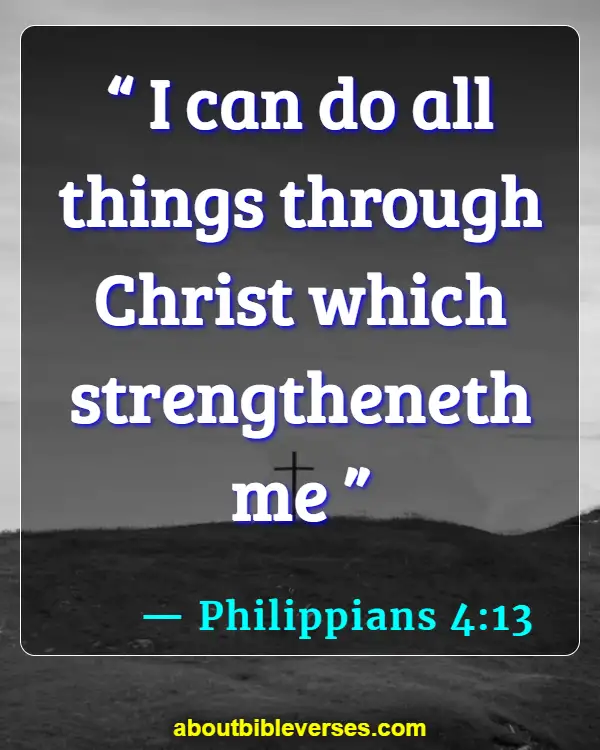 Philippians 4:13
"I can do all things through Christ which strengtheneth me"
Matthew 6:34
"Take therefore no thought for the morrow: for the morrow shall take thought for the things of itself. Sufficient unto the day is the evil thereof"
1 Thessalonians 5:18
"In every thing give thanks: for this is the will of God in Christ Jesus concerning you"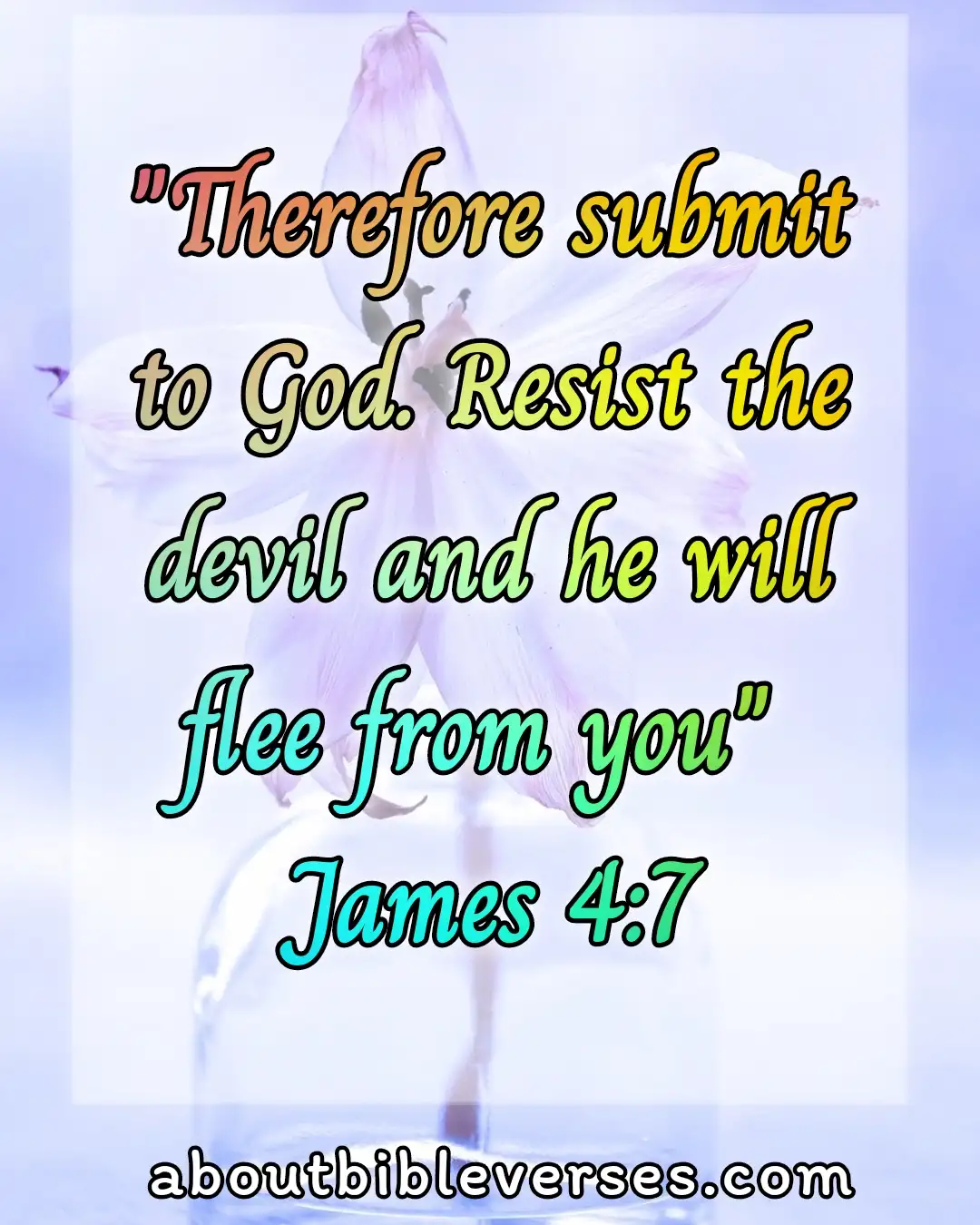 James 4:7
"Submit yourselves therefore to God. Resist the devil, and he will flee from you"
1 Peter 2:9
"But ye are a chosen generation, a royal priesthood, an holy nation, a peculiar people; that ye should shew forth the praises of him who hath called you out of darkness into his marvellous light"
1 Peter 2:12
"Having your conversation honest among the Gentiles: that, whereas they speak against you as evildoers, they may by your good works, which they shall behold, glorify God in the day of visitation"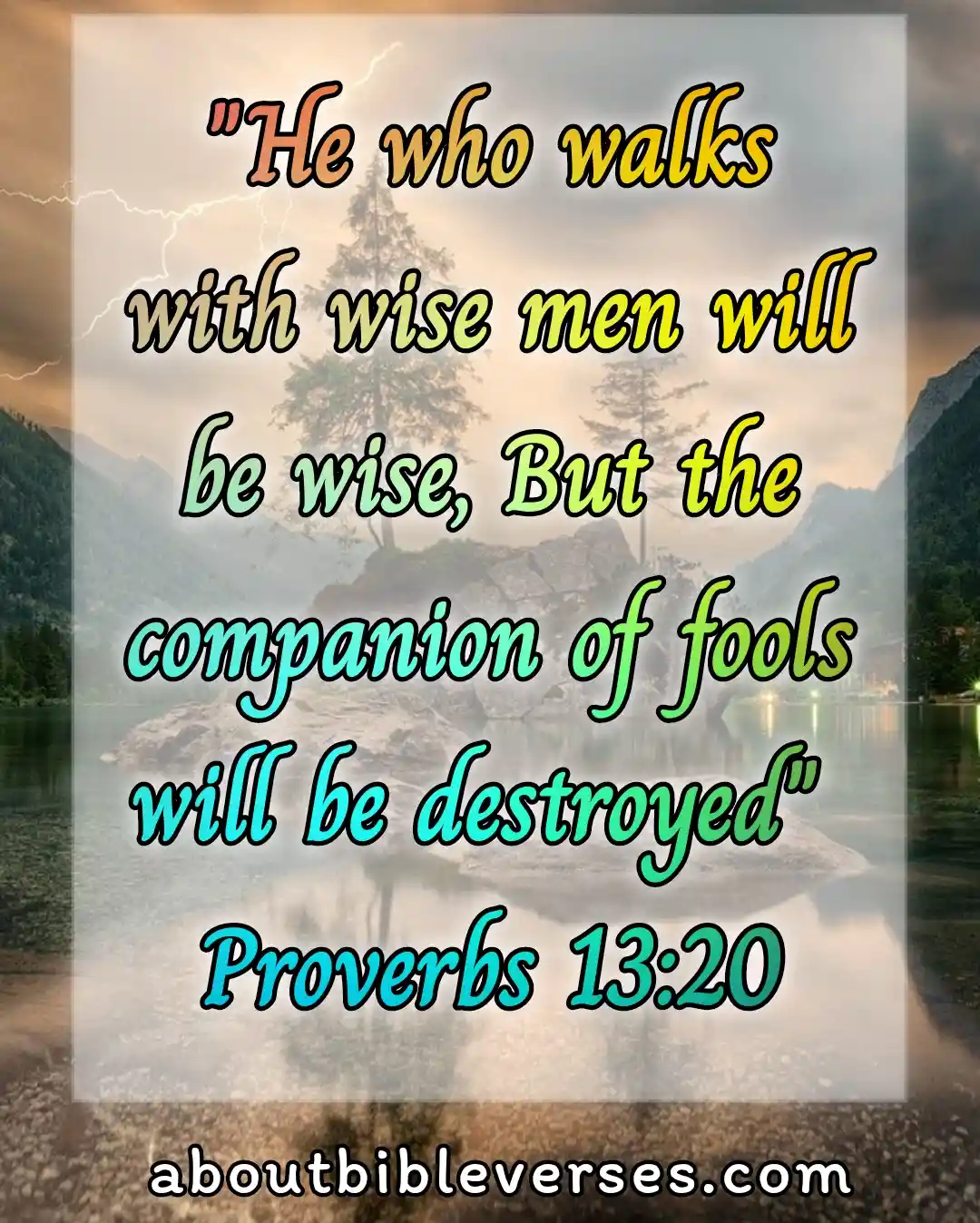 Proverbs 13:20
"He that walketh with wise men shall be wise: but a companion of fools shall be destroyed"
Romans 12:2
"And be not conformed to this world: but be ye transformed by the renewing of your mind, that ye may prove what is that good, and acceptable, and perfect, will of God"
Matthew 6:33
"But seek ye first the kingdom of God, and his righteousness; and all these things shall be added unto you"
Galatians 6:7
"Be not deceived; God is not mocked: for whatsoever a man soweth, that shall he also reap"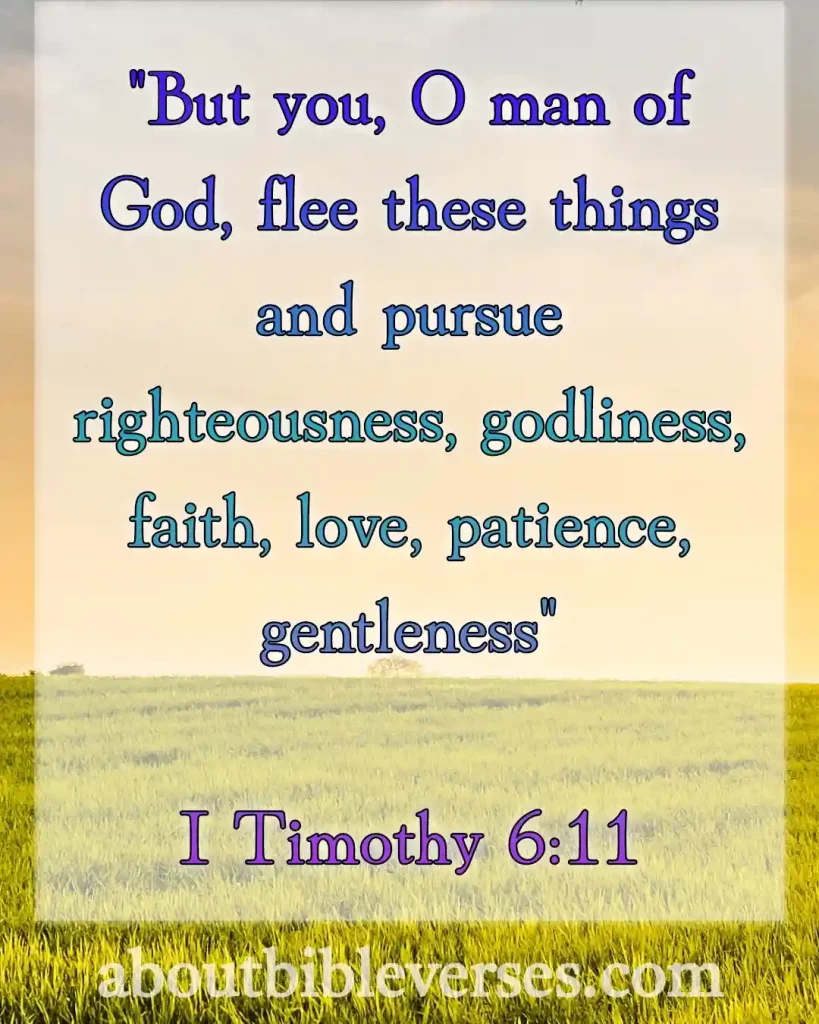 1 Timothy 6:11
"But thou, O man of God, flee these things; and follow after righteousness, godliness, faith, love, patience, meekness"
Colossians 3:23
"And whatsoever ye do, do it heartily, as to the Lord, and not unto men"
1 John 3:10
"In this the children of God are manifest, and the children of the devil: whosoever doeth not righteousness is not of God, neither he that loveth not his brother"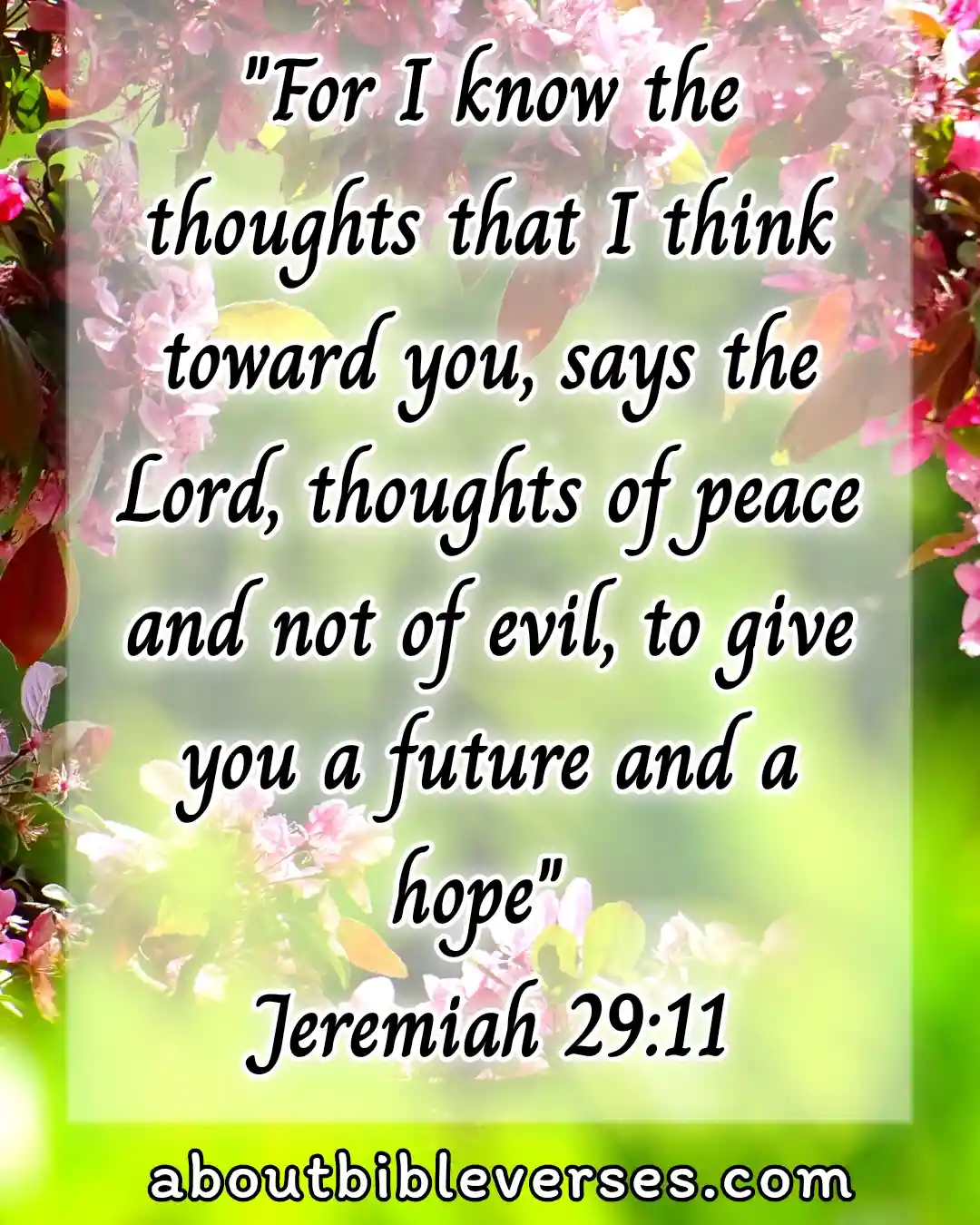 Jeremiah 29:11
"For I know the thoughts that I think toward you, saith the Lord, thoughts of peace, and not of evil, to give you an expected end"
1 John 5:19
"And we know that we are of God, and the whole world lieth in wickedness"
1 John 4:10
"Herein is love, not that we loved God, but that he loved us, and sent his Son to be the propitiation for our sins"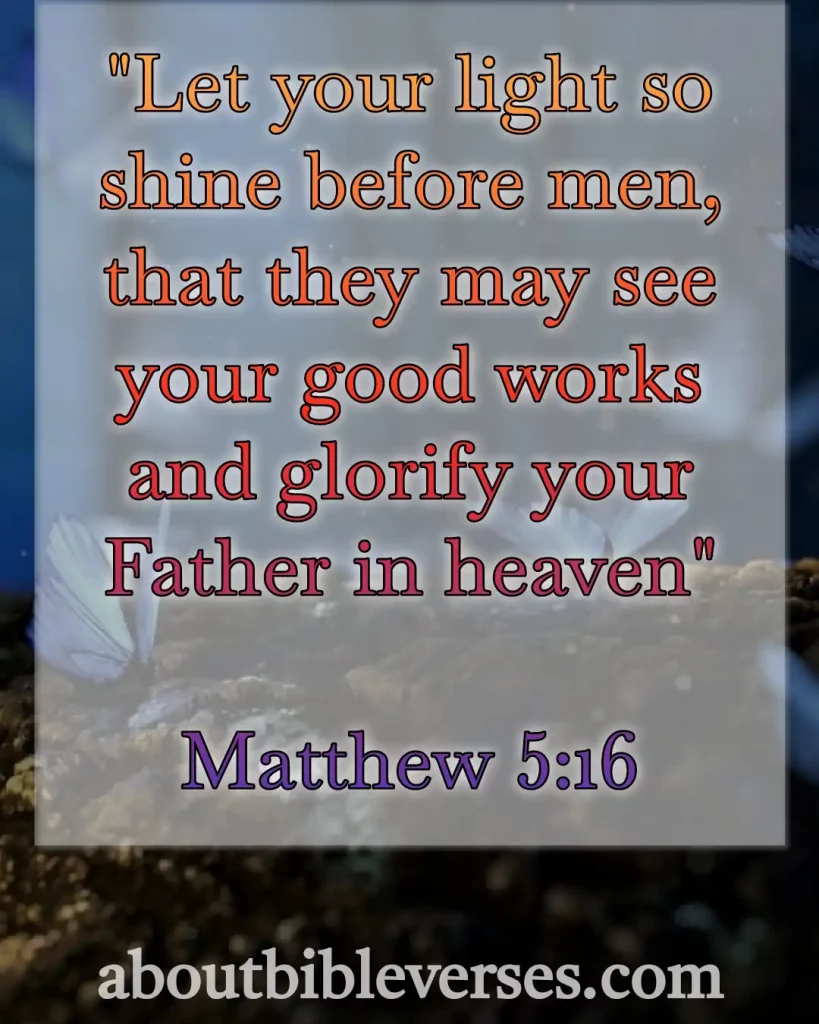 Matthew 5:16
"Let your light so shine before men, that they may see your good works, and glorify your Father which is in heaven"
2 Corinthians 4:4
"In whom the god of this world hath blinded the minds of them which believe not, lest the light of the glorious gospel of Christ, who is the image of God, should shine unto them"
Philippians 4:8
"Finally, brethren, whatsoever things are true, whatsoever things are honest, whatsoever things are just, whatsoever things are pure, whatsoever things are lovely, whatsoever things are of good report; if there be any virtue, and if there be any praise, think on these things"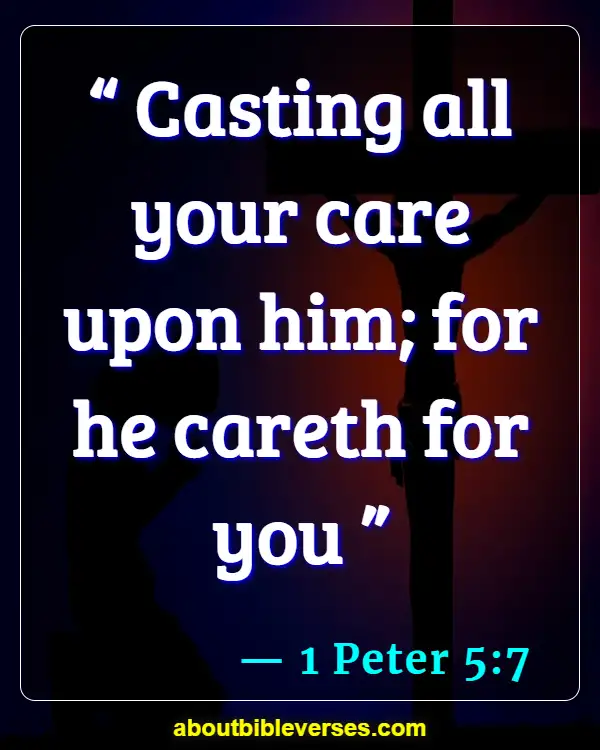 1 Peter 5:7
"Casting all your care upon him; for he careth for you"
Romans 12:21
"Be not overcome of evil, but overcome evil with good"
Psalm 46:10
"Be still, and know that I am God: I will be exalted among the heathen, I will be exalted in the earth"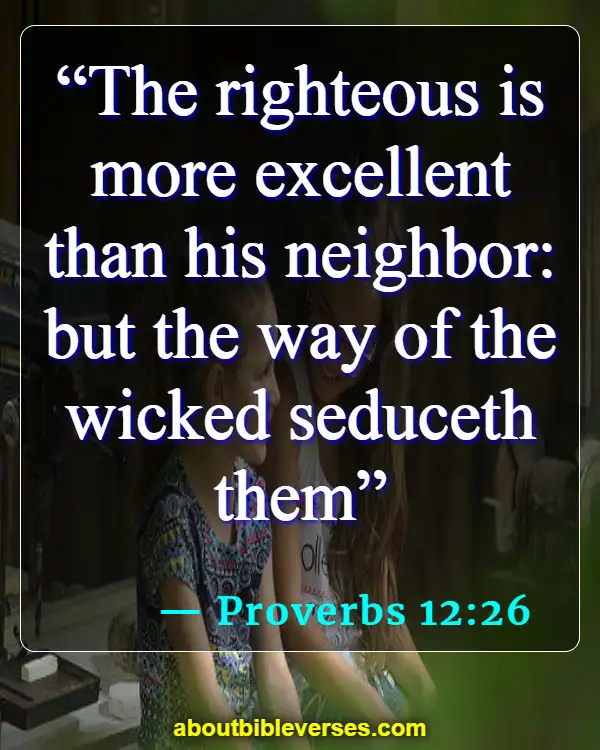 Proverbs 12:26
"The righteous is more excellent than his neighbour: but the way of the wicked seduceth them"
Matthew 22:37
"Jesus said unto him, Thou shalt love the Lord thy God with all thy heart, and with all thy soul, and with all thy mind"
1 Peter 5:8
"Be sober, be vigilant; because your adversary the devil, as a roaring lion, walketh about, seeking whom he may devour"
2 Peter 3:9
"The Lord is not slack concerning his promise, as some men count slackness; but is longsuffering to us-ward, not willing that any should perish, but that all should come to repentance"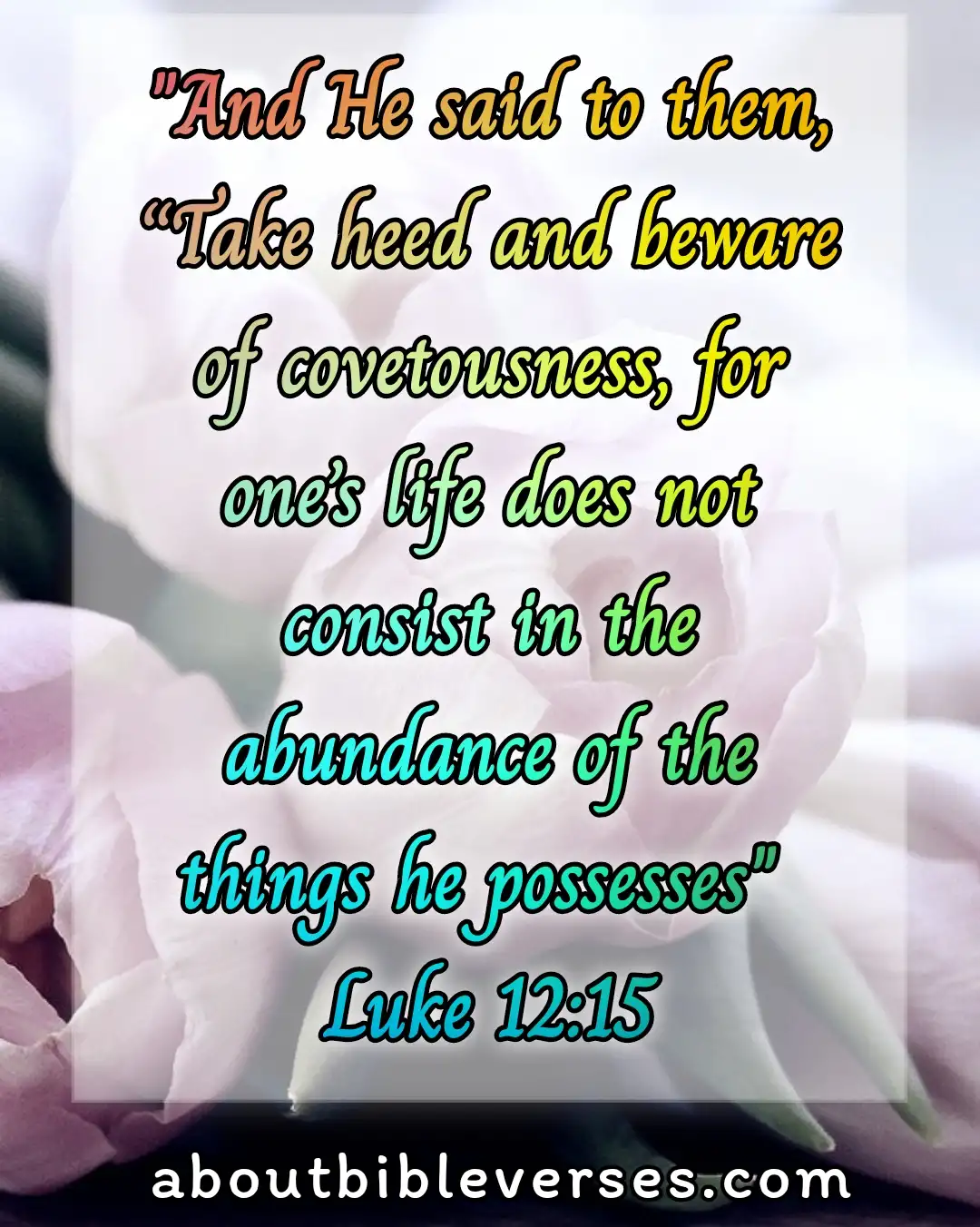 Luke 12:15
"And he said unto them, Take heed, and beware of covetousness: for a man's life consisteth not in the abundance of the things which he possesseth"