Hello dear friends, welcome to our site in the name of Jesus Christ. Today we will look at the Bible Scriptures About Murdering The Innocent In KJV. If you like today's post then definitely comment and share.
The Bible unequivocally condemns the act of killing the innocent, speaks of the sanctity of human life and the need for justice. As followers of Christ, we are called to protect the weak, care for the oppressed, and foster an environment of love and respect for all people.
One of the basic moral teachings of the Bible is found in the Ten Commandments, which serve as guiding principles for living a righteous life. The sixth commandment, "Thou shalt not kill" (Exodus 20:13).
Furthermore, the Bible consistently advocates for the defense and protection of the innocent. For example, in Proverbs 24:11-12, we are called to rescue those unjustly condemned to death and to speak up for those who cannot defend themselves. In Micah 6:8, the prophet reminds us that the Lord commands us to do justly, to love mercy, and to walk humbly with Him.
In the New Testament Sermon on the Mount, Jesus explains that harboring anger or hatred toward another person is spiritually murder (Matthew 5:21-22). This powerful teaching emphasizes not only the importance of valuing life, but also the importance of maintaining a compassionate and loving heart.
Dear friends now let's see the Bible scriptures below that talk about Against Murdering The Innocent.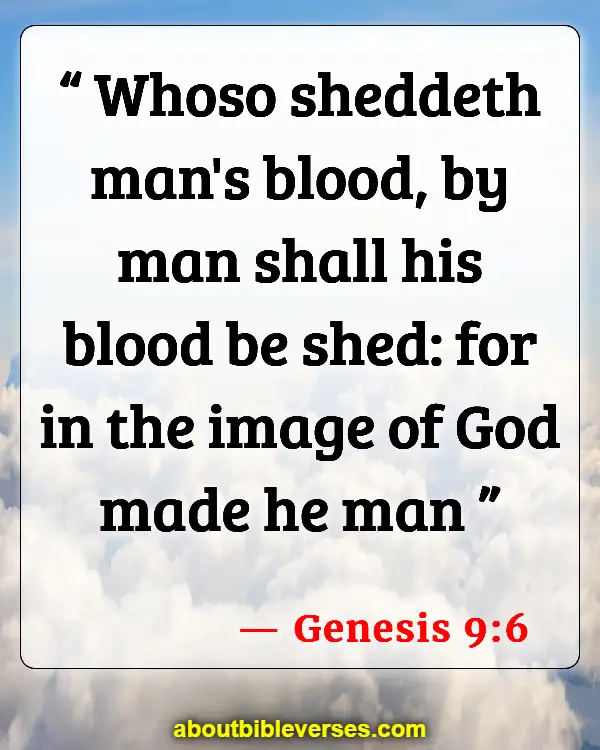 Genesis 9:6
"Whoso sheddeth man's blood, by man shall his blood be shed: for in the image of God made he man"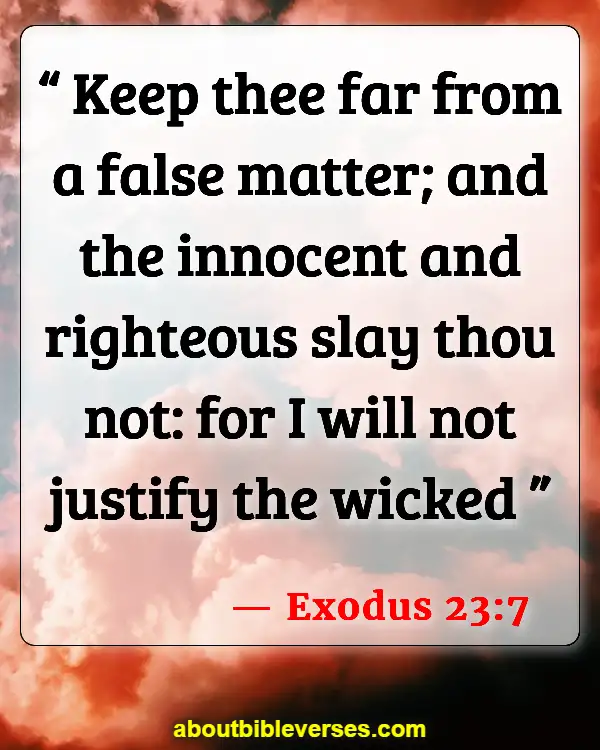 Exodus 23:7
"Keep thee far from a false matter; and the innocent and righteous slay thou not: for I will not justify the wicked"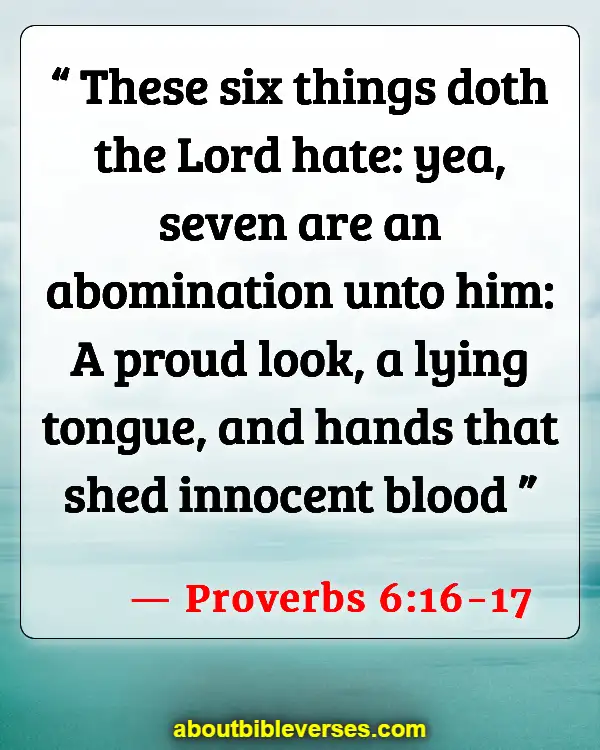 Proverbs 6:16-17
"These six things doth the Lord hate: yea, seven are an abomination unto him: A proud look, a lying tongue, and hands that shed innocent blood"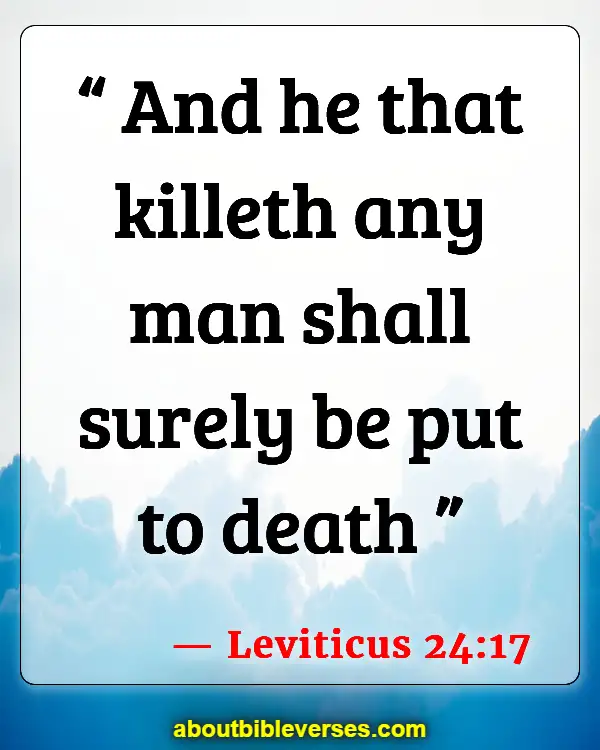 Leviticus 24:17
"And he that killeth any man shall surely be put to death"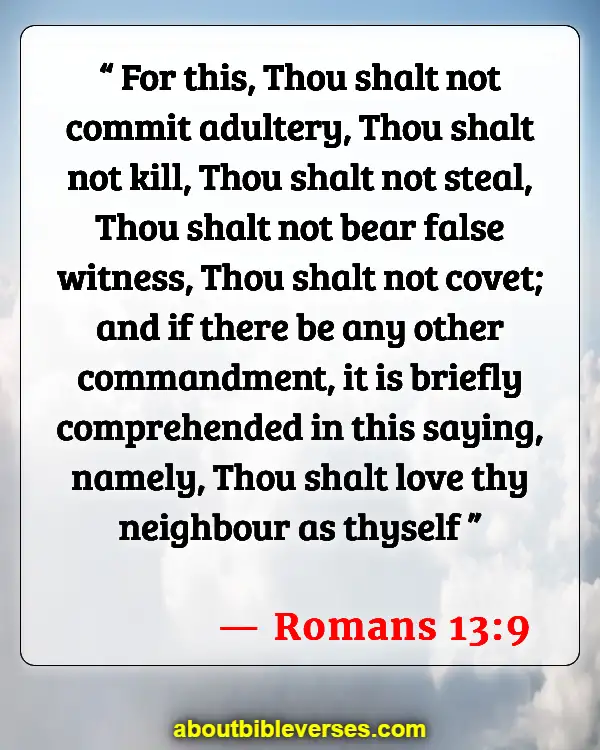 Romans 13:9
"For this, Thou shalt not commit adultery, Thou shalt not kill, Thou shalt not steal, Thou shalt not bear false witness, Thou shalt not covet; and if there be any other commandment, it is briefly comprehended in this saying, namely, Thou shalt love thy neighbour as thyself"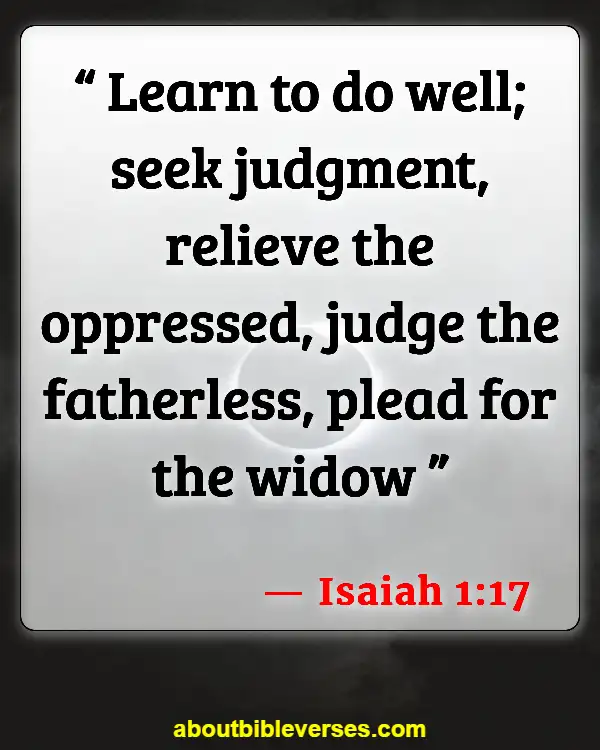 Isaiah 1:17
"Learn to do well; seek judgment, relieve the oppressed, judge the fatherless, plead for the widow"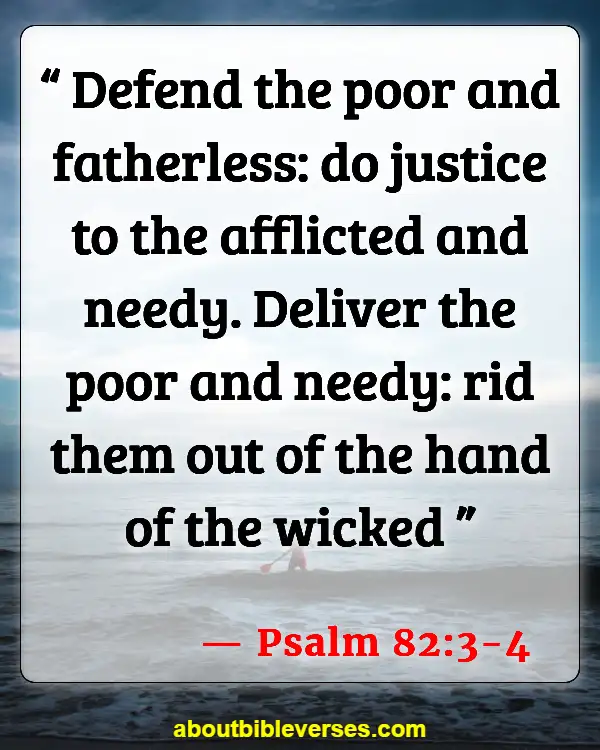 Psalm 82:3-4
"Defend the poor and fatherless: do justice to the afflicted and needy. Deliver the poor and needy: rid them out of the hand of the wicked"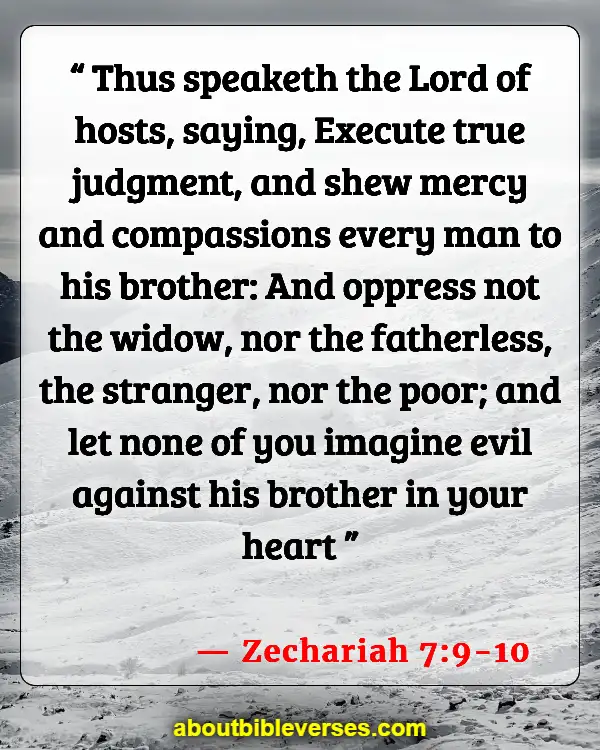 Zechariah 7:9-10
"Thus speaketh the Lord of hosts, saying, Execute true judgment, and shew mercy and compassions every man to his brother: And oppress not the widow, nor the fatherless, the stranger, nor the poor; and let none of you imagine evil against his brother in your heart"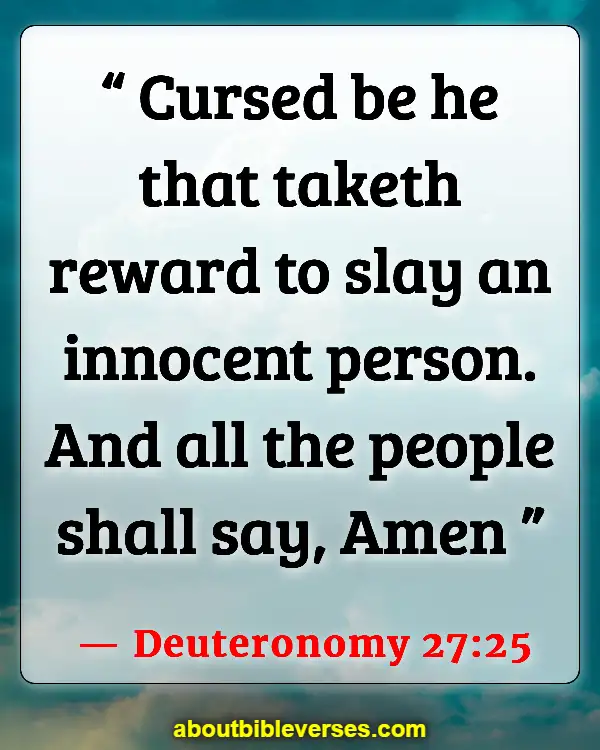 Deuteronomy 27:25
"Cursed be he that taketh reward to slay an innocent person. And all the people shall say, Amen"
Proverbs 31:8-9
"Open thy mouth for the dumb in the cause of all such as are appointed to destruction. Open thy mouth, judge righteously, and plead the cause of the poor and needy"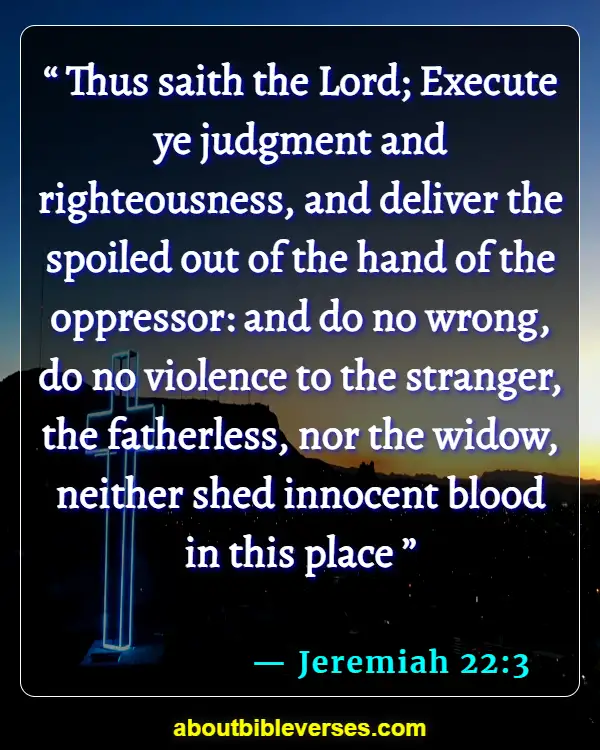 Jeremiah 22:3
"Thus saith the Lord ; Execute ye judgment and righteousness, and deliver the spoiled out of the hand of the oppressor: and do no wrong, do no violence to the stranger, the fatherless, nor the widow, neither shed innocent blood in this place"
Isaiah 10:1-2
"Woe unto them that decree unrighteous decrees, and that write grievousness which they have prescribed; To turn aside the needy from judgment, and to take away the right from the poor of my people, that widows may be their prey, and that they may rob the fatherless"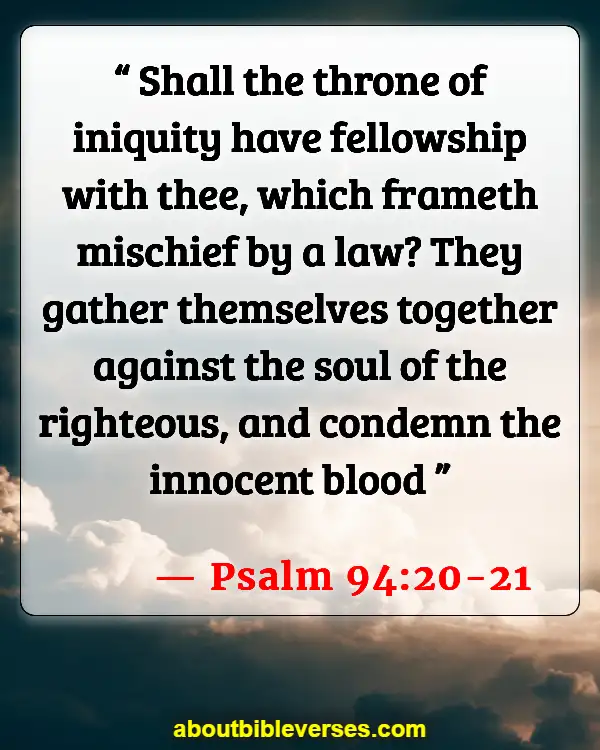 Psalm 94:20-21
"Shall the throne of iniquity have fellowship with thee, which frameth mischief by a law? They gather themselves together against the soul of the righteous, and condemn the innocent blood"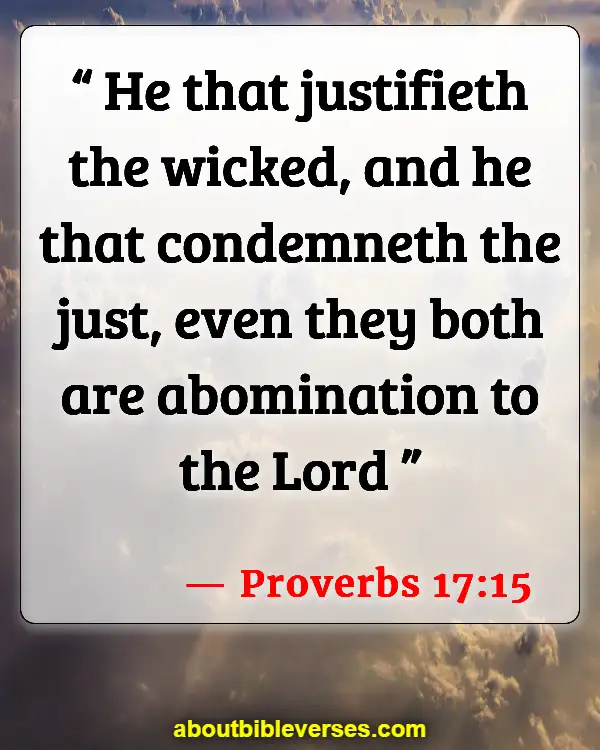 Proverbs 17:15
"He that justifieth the wicked, and he that condemneth the just, even they both are abomination to the Lord"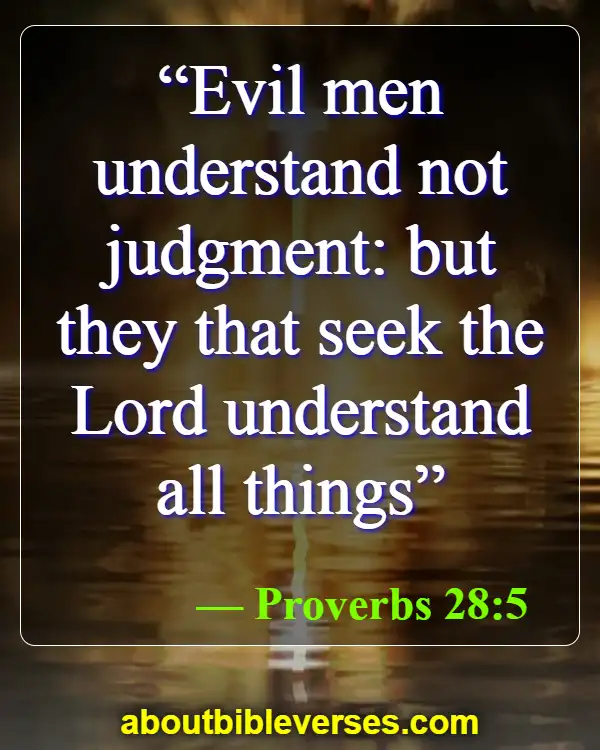 Proverbs 28:5
"Evil men understand not judgment: but they that seek the Lord understand all things"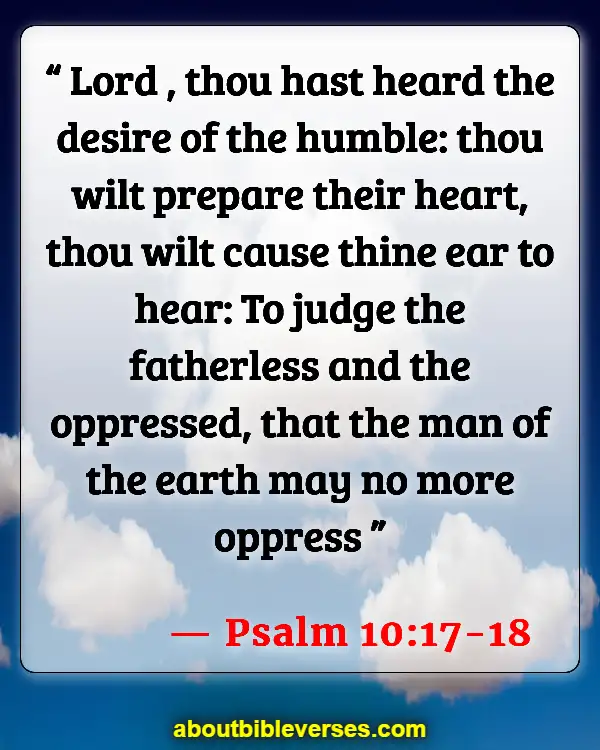 Psalm 10:17-18
"Lord , thou hast heard the desire of the humble: thou wilt prepare their heart, thou wilt cause thine ear to hear: To judge the fatherless and the oppressed, that the man of the earth may no more oppress"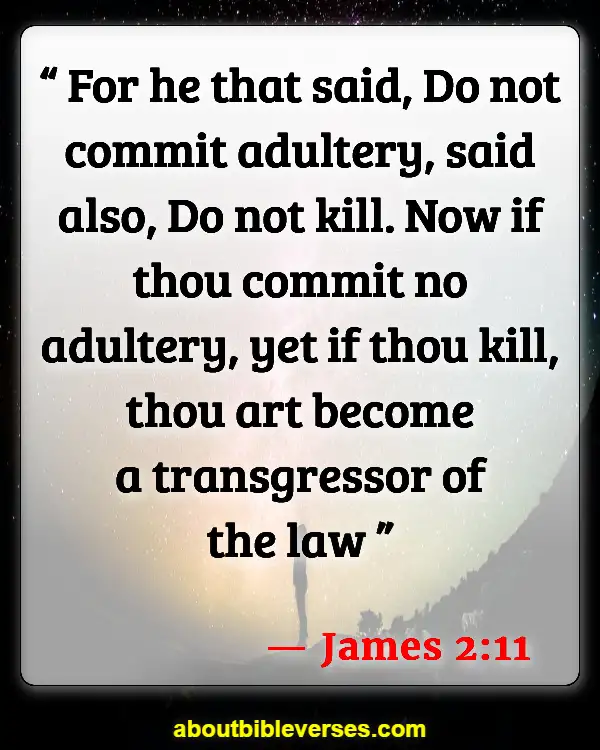 James 2:11
"For he that said, Do not commit adultery, said also, Do not kill. Now if thou commit no adultery, yet if thou kill, thou art become a transgressor of the law"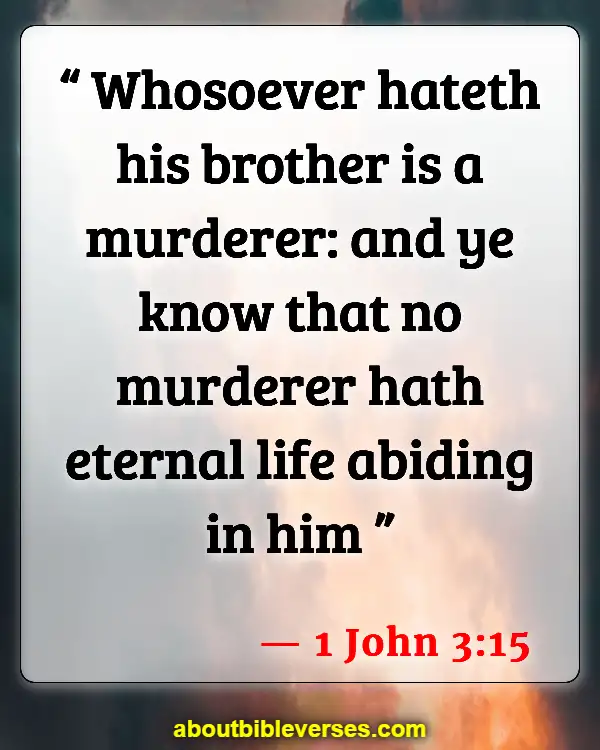 1 John 3:15
"Whosoever hateth his brother is a murderer: and ye know that no murderer hath eternal life abiding in him"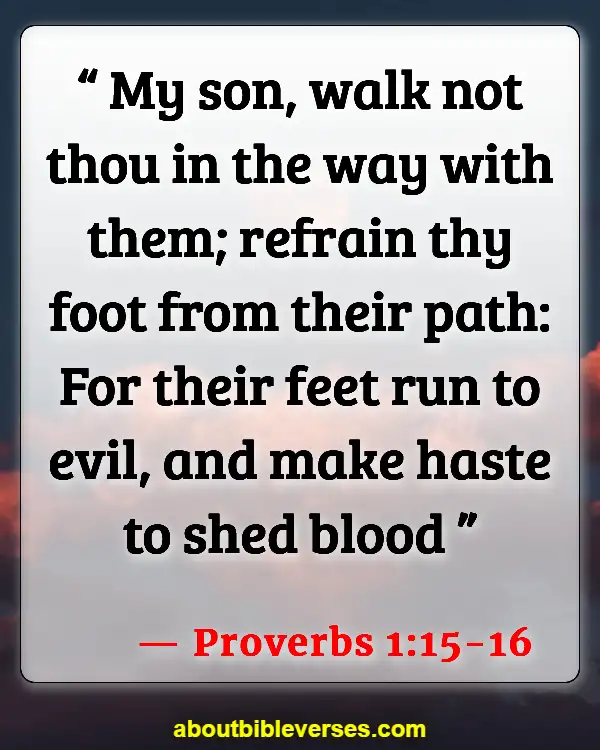 Proverbs 1:15-16
"My son, walk not thou in the way with them; refrain thy foot from their path: For their feet run to evil, and make haste to shed blood"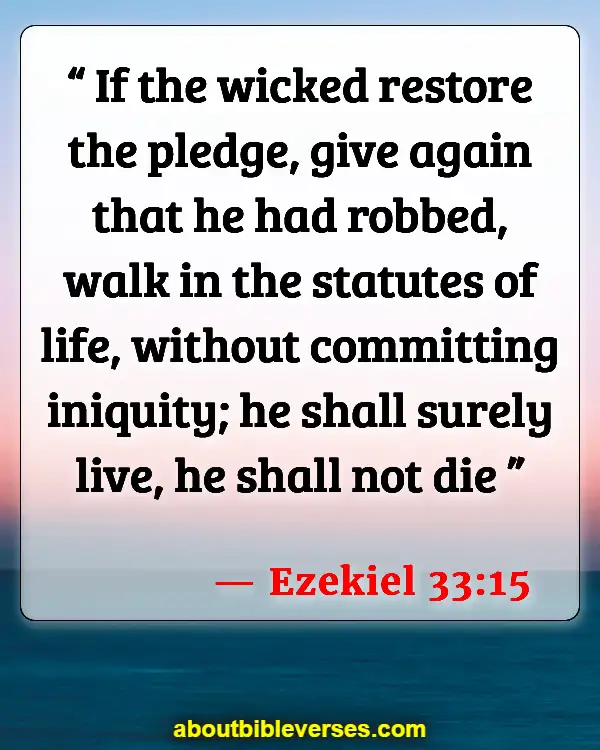 Ezekiel 33:15
"If the wicked restore the pledge, give again that he had robbed, walk in the statutes of life, without committing iniquity; he shall surely live, he shall not die"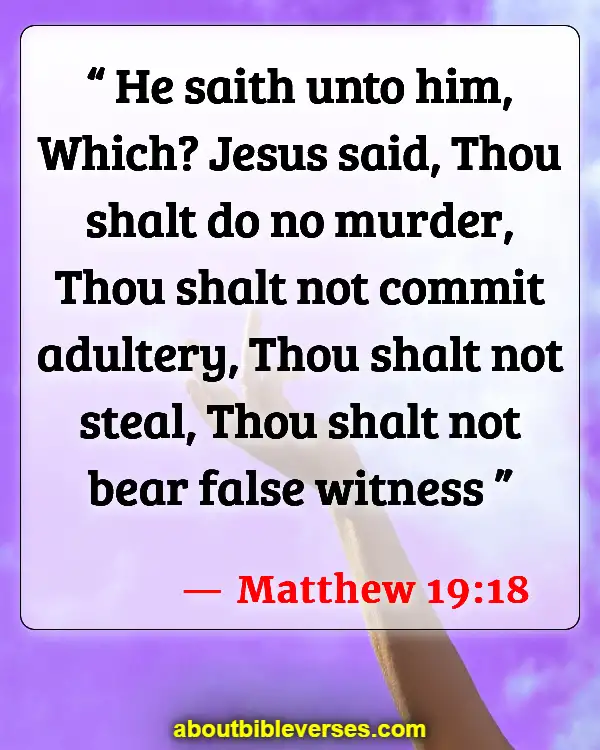 Matthew 19:18
"He saith unto him, Which? Jesus said, Thou shalt do no murder, Thou shalt not commit adultery, Thou shalt not steal, Thou shalt not bear false witness"