Dear friends, when it is time for us to move to a new place, we can find comfort and guidance in God's Word. Although change often brings uncertainty, we know that the Lord goes before us to prepare the way. Unwavering faith and trust in His guidance become our refuge and strength.
As we pack up our belongings, we are reminded that this world is not our permanent home. Our citizenship is in heaven, and we are only pilgrims passing through this life. The wealth we accumulate on earth is temporary, but the treasure we store up in heaven will last forever.
As we settle into our new home, we can dedicate ourselves to the Lord in prayer, asking for his presence and peace there. The Lord has promised to never leave us or forsake us, so we can trust that wherever we go, He goes with us. What a joy it is to know that our loving Father has already prepared good works for us to do in our new home.
Dear friends, a journey to a new place is an opportunity to renew our faith and spread the teachings of love and kindness. It is in nurturing our relationship with God and the people around us that we truly find a home. Think of Ruth, who left her homeland to go with Naomi and was rewarded with abundance and blessings. In every departure and arrival, God's love and providence are our constant companions.
Dear friends, now let's look at some Bible verses below that talk about going to a new place.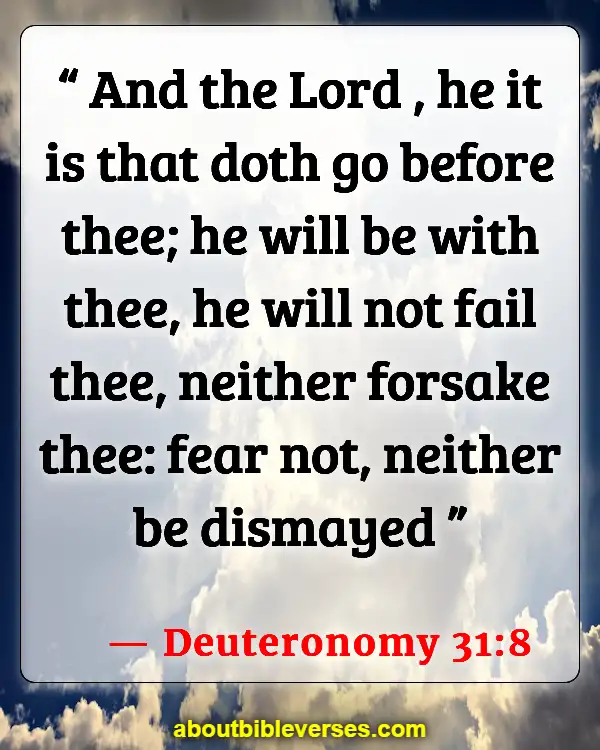 Deuteronomy 31:8
"And the Lord , he it is that doth go before thee; he will be with thee, he will not fail thee, neither forsake thee: fear not, neither be dismayed"
Genesis 12:1
"Now the Lord had said unto Abram, Get thee out of thy country, and from thy kindred, and from thy father's house, unto a land that I will shew thee"
Hebrews 11:8-10
"By faith Abraham, when he was called to go out into a place which he should after receive for an inheritance, obeyed; and he went out, not knowing whither he went. By faith he sojourned in the land of promise, as in a strange country, dwelling in tabernacles with Isaac and Jacob, the heirs with him of the same promise: For he looked for a city which hath foundations, whose builder and maker is God"
Jeremiah 29:11
"For I know the thoughts that I think toward you, saith the Lord , thoughts of peace, and not of evil, to give you an expected end"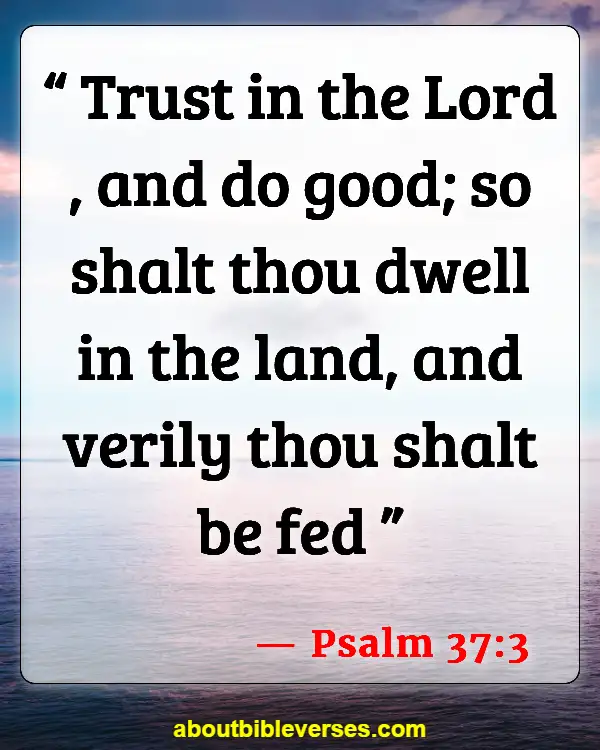 Psalm 37:3
"Trust in the Lord , and do good; so shalt thou dwell in the land, and verily thou shalt be fed"
Proverbs 3:5-6
"Trust in the Lord with all thine heart; and lean not unto thine own understanding. In all thy ways acknowledge him, and he shall direct thy paths"
Joshua 1:9
"Have not I commanded thee? Be strong and of a good courage; be not afraid, neither be thou dismayed: for the Lord thy God is with thee whithersoever thou goest"
2 Corinthians 5:17
"Therefore if any man be in Christ, he is a new creature: old things are passed away; behold, all things are become new"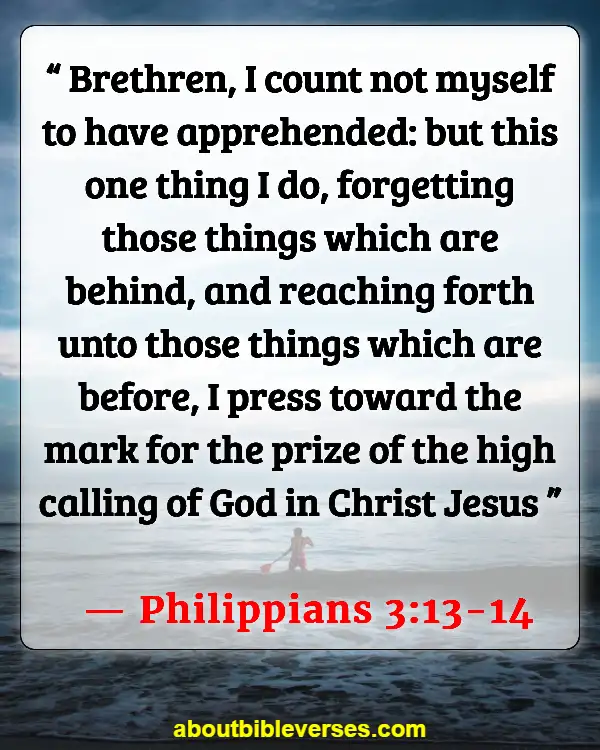 Philippians 3:13-14
"Brethren, I count not myself to have apprehended: but this one thing I do, forgetting those things which are behind, and reaching forth unto those things which are before, I press toward the mark for the prize of the high calling of God in Christ Jesus"
Acts 18:9-10
"Then spake the Lord to Paul in the night by a vision, Be not afraid, but speak, and hold not thy peace: For I am with thee, and no man shall set on thee to hurt thee: for I have much people in this city"
Exodus 33:14
"And he said, My presence shall go with thee, and I will give thee rest"
Psalm 91:1-2
"He that dwelleth in the secret place of the most High shall abide under the shadow of the Almighty. I will say of the Lord , He is my refuge and my fortress: my God; in him will I trust"
Psalm 121:8
"The Lord shall preserve thy going out and thy coming in from this time forth, and even for evermore"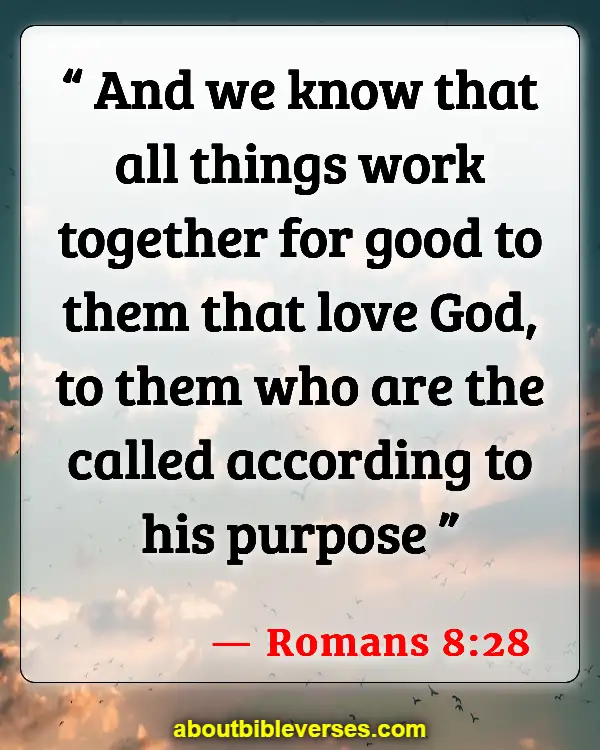 Romans 8:28
"And we know that all things work together for good to them that love God, to them who are the called according to his purpose"
Proverbs 16:3
"Commit thy works unto the Lord , and thy thoughts shall be established"
Isaiah 41:10
"Fear thou not; for I am with thee: be not dismayed; for I am thy God: I will strengthen thee; yea, I will help thee; yea, I will uphold thee with the right hand of my righteousness"
Philippians 4:6-7
"Be careful for nothing; but in every thing by prayer and supplication with thanksgiving let your requests be made known unto God. And the peace of God, which passeth all understanding, shall keep your hearts and minds through Christ Jesus"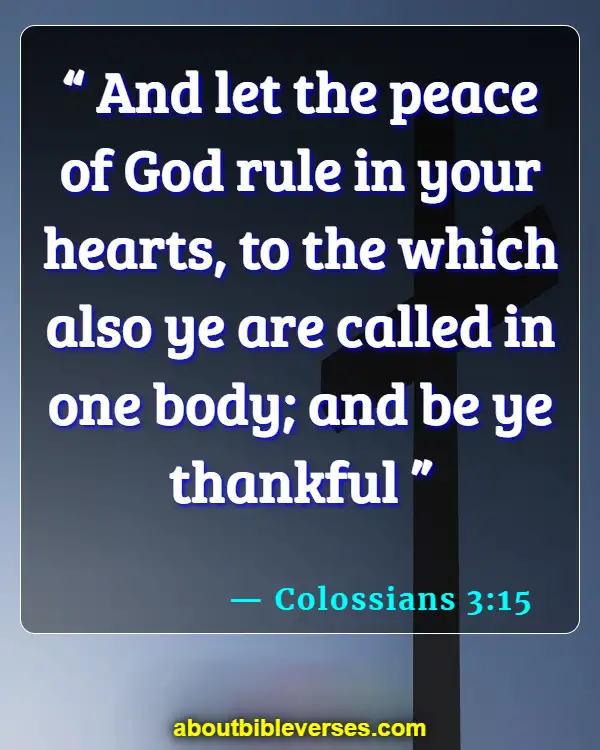 Colossians 3:15
"And let the peace of God rule in your hearts, to the which also ye are called in one body; and be ye thankful"
1 Chronicles 16:11
"Seek the Lord and his strength, seek his face continually"
Psalm 32:8
"I will instruct thee and teach thee in the way which thou shalt go: I will guide thee with mine eye"
Ephesians 3:20
"Now unto him that is able to do exceeding abundantly above all that we ask or think, according to the power that worketh in us"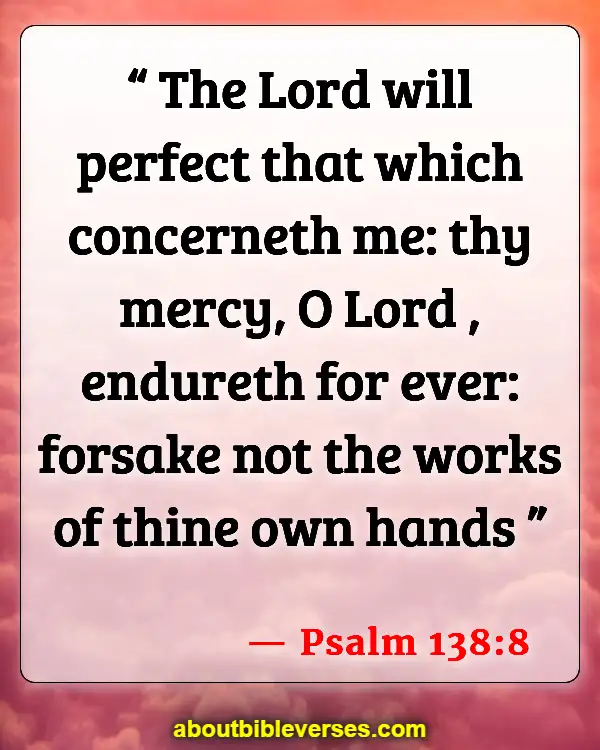 Psalm 138:8
"The Lord will perfect that which concerneth me: thy mercy, O Lord , endureth for ever: forsake not the works of thine own hands"
2 Timothy 1:7
"For God hath not given us the spirit of fear; but of power, and of love, and of a sound mind"
Lamentations 3:22-23
"It is of the Lord 's mercies that we are not consumed, because his compassions fail not. They are new every morning: great is thy faithfulness"
1 Peter 5:7
"Casting all your care upon him; for he careth for you"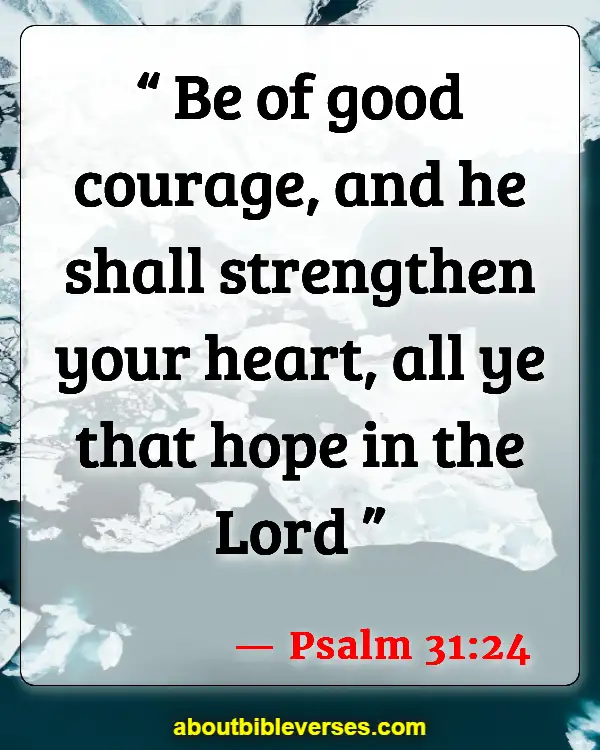 Psalm 31:24
"Be of good courage, and he shall strengthen your heart, all ye that hope in the Lord"
Psalm 143:8
"Cause me to hear thy lovingkindness in the morning; for in thee do I trust: cause me to know the way wherein I should walk; for I lift up my soul unto thee"
Isaiah 26:3
"Thou wilt keep him in perfect peace, whose mind is stayed on thee: because he trusteth in thee"
Romans 12:2
"And be not conformed to this world: but be ye transformed by the renewing of your mind, that ye may prove what is that good, and acceptable, and perfect, will of God"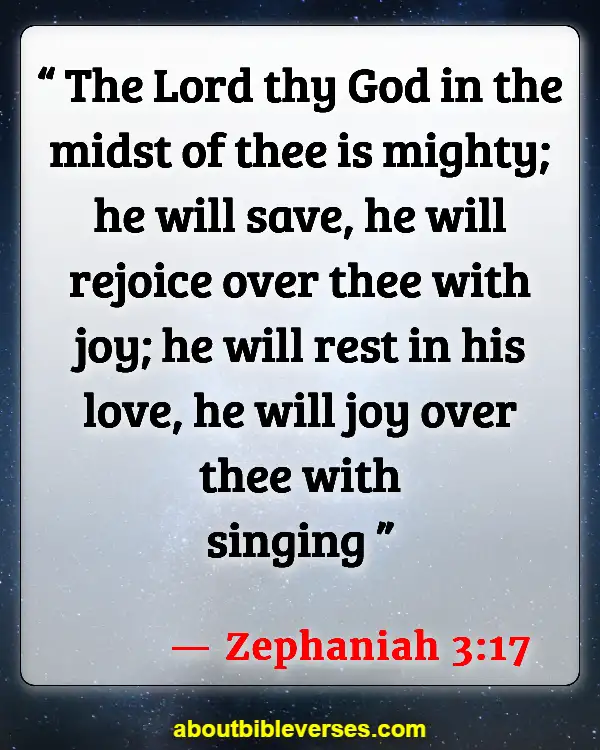 Zephaniah 3:17
"The Lord thy God in the midst of thee is mighty; he will save, he will rejoice over thee with joy; he will rest in his love, he will joy over thee with singing"
Psalm 9:10
"And they that know thy name will put their trust in thee: for thou, Lord , hast not forsaken them that seek thee"
Romans 15:13
"Now the God of hope fill you with all joy and peace in believing, that ye may abound in hope, through the power of the Holy Ghost"
Psalm 46:1
"God is our refuge and strength, a very present help in trouble"
2 Thessalonians 3:3
"But the Lord is faithful, who shall stablish you, and keep you from evil"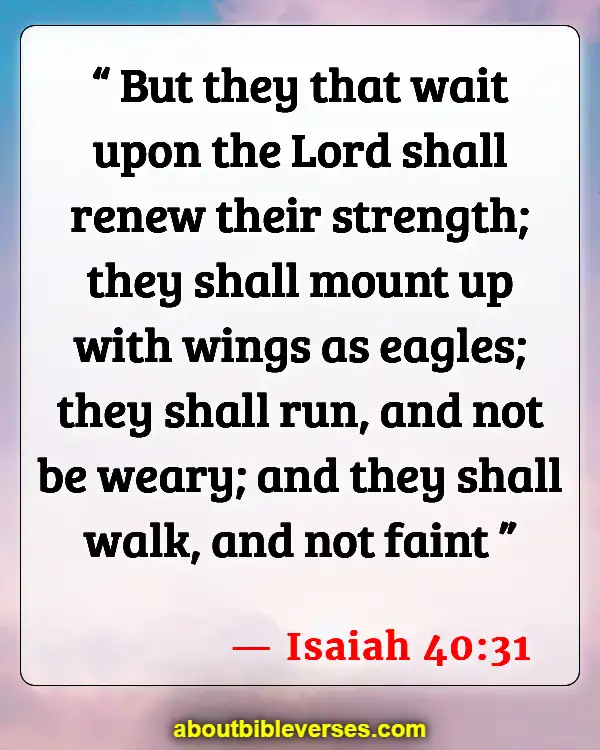 Isaiah 40:31
"But they that wait upon the Lord shall renew their strength; they shall mount up with wings as eagles; they shall run, and not be weary; and they shall walk, and not faint"
Moving To A New Place
Moving to a new place can be seen as a journey of faith and trust in God's plan. It's a step into the unknown, laden with promises and challenges, reminiscent of the journeys of the patriarchs and the children of Israel in the Holy Scriptures. When we look at moving to a new place through the lens of the Bible, we see it as an opportunity for growth, change, and reliance on divine providence.
Q: Why do people move to new places?
A: People often move to new places for a variety of reasons. They may be seeking a better life, pursuing opportunities, or answering a call to serve. In the Bible, we see many examples of individuals and whole communities moving, often as part of God's divine plan. Abraham, for instance, was called by God to leave his homeland and go to a place that God would show him. This move was not just a physical relocation but also a spiritual journey, leading to the establishment of a covenant people. Thus, moving can be seen as an act of obedience and trust in God's will, leading to transformation and blessing.
Q: How should we approach moving to a new place?
A: When moving to a new place, it's important to be guided by prayer and a heart open to God's will. The Bible teaches us to seek God's guidance and wisdom in all our decisions, including relocation. We should approach such transitions with a spirit of humility and trust, willing to learn and adapt, and ready to be a blessing to others in our new environment. Having faith in God's presence and provision is crucial as it brings peace and assurance in the midst of change and uncertainty.
Q: How can we be a blessing in a new place?
A: Being a blessing in a new place involves showing love, kindness, and generosity to the people we encounter. The Bible teaches us to love our neighbors as ourselves and to be lights in the world, reflecting God's love and grace. By serving others, sharing the good news, and living righteously, we can impact our new environment positively, fostering a sense of community and mutual support.
Prayer
Dear Heavenly Father,
We come before you with grateful hearts, acknowledging your sovereignty and goodness. Lord, we pray for all those who are moving to new places, that they may be guided by your wisdom and enveloped in your peace. May your presence be their constant companion, leading them through uncharted territories and unknown challenges.
Lord, strengthen their faith and fill their hearts with your love, so they may be a source of blessing to others in their new surroundings. Provide for their needs, open doors of opportunity for them, and surround them with supportive and loving communities.
May they be a reflection of your love and grace, impacting their new environment with the light of your truth. Help them to build relationships that are pleasing to you and to adapt to their new surroundings with humility and a willingness to learn.
We ask for your protection and provision for every individual and family embarking on a journey to a new place. May they find comfort in your promises and assurance in your presence, trusting that you are working all things together for their good.
In Jesus' name, we pray. Amen.
Conclusions
Moving to a new place is a journey that, while fraught with challenges and uncertainties, is also laden with opportunities for growth and blessings. It is a journey that requires faith, trust, humility, and a willingness to be used by God for his glory. The Bible provides numerous examples and teachings that guide and reassure us in times of transition, reminding us of God's unfailing love and sovereign plan.
By approaching relocation with a spirit of obedience and reliance on God, by being a source of blessing to others, and by facing challenges with faith and hope, we can experience the transformative power of God's grace in our lives. The journey may be long and the road may be rough, but with God as our guide and protector, we can be assured of his constant presence and provision, leading us to the place he has prepared for us.