Hello, dear friends, welcome to our site in the name of Jesus Christ. Today we will look at some moral verses in the Bible.
The Bible teaches us not only about our spirituality but also about the morality of this world. Although most of the Bible's verses talk about heaven and spirituality, there are many Bible passages that speak to our moral life.
The Bible teaches us how to deal with this world's people. And how we should run in this world. It also teaches us about various moral teachings.
Let us now look at the Bible verses that we need in our moral life.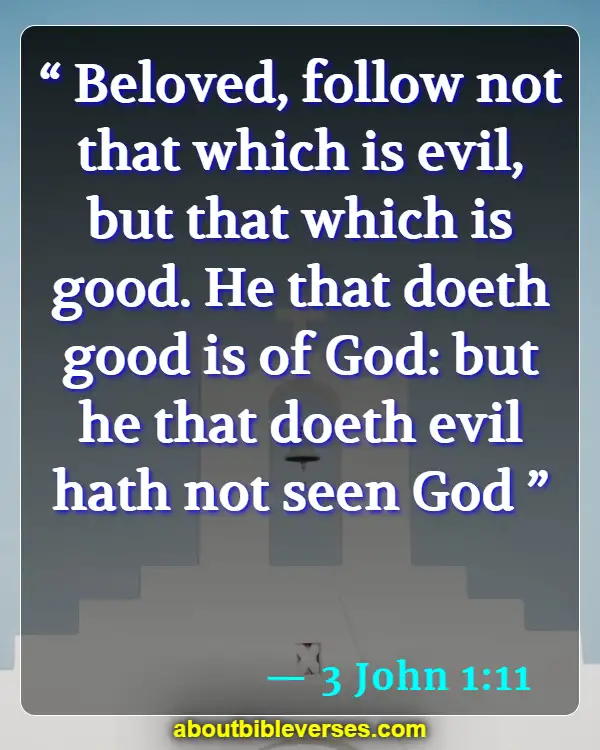 3 John 1:11
"Beloved, follow not that which is evil, but that which is good. He that doeth good is of God: but he that doeth evil hath not seen God"
Galatians 5:19-21
"Now the works of the flesh are manifest, which are these; Adultery, lewdness, uncleanness, lasciviousness,Idolatry, witchcraft, hatred, variance, emulations, wrath, strife, seditions, heresies,Envyings, murders, drunkenness, revellings, and such like: of the which I tell you before, as I have also told you in time past, that they which do such things shall not inherit the kingdom of God"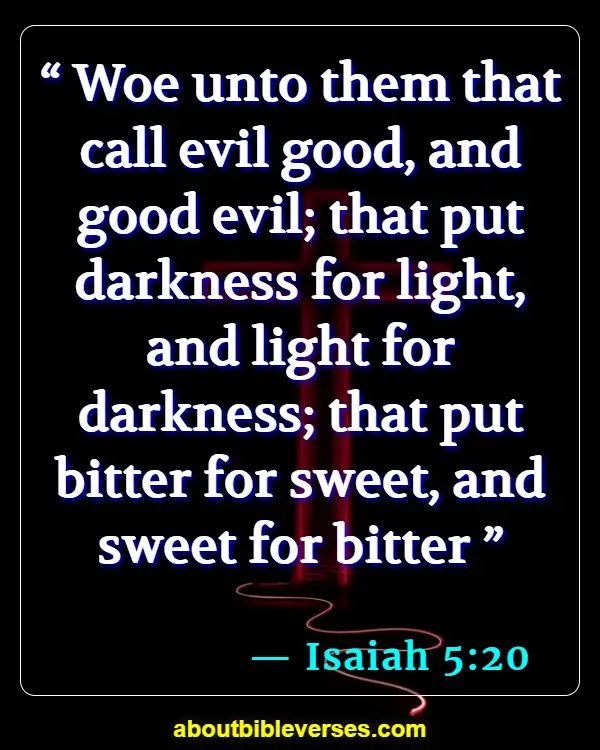 Isaiah 5:20
"Woe unto them that call evil good, and good evil; that put darkness for light, and light for darkness; that put bitter for sweet, and sweet for bitter"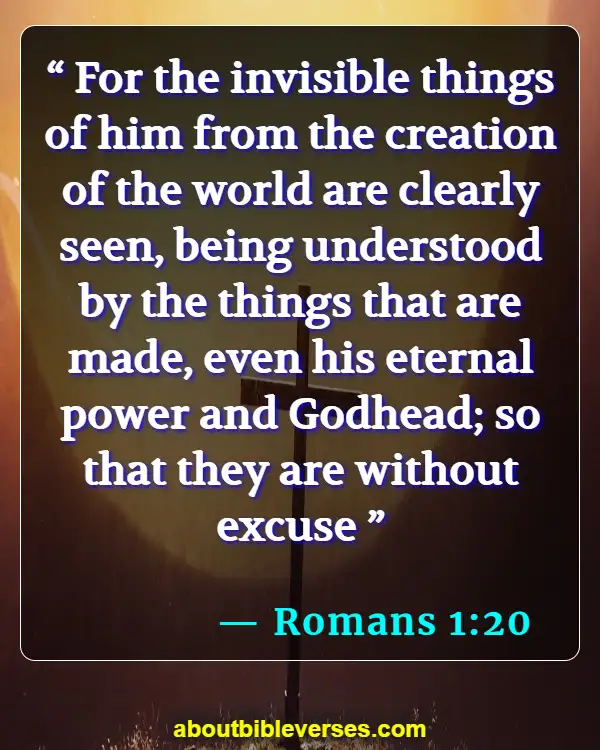 Romans 1:20
"For the invisible things of him from the creation of the world are clearly seen, being understood by the things that are made, even his eternal power and Godhead; so that they are without excuse"
Matthew 6:24
"No man can serve two masters: for either he will hate the one, and love the other; or else he will hold to the one, and despise the other. Ye cannot serve God and mammon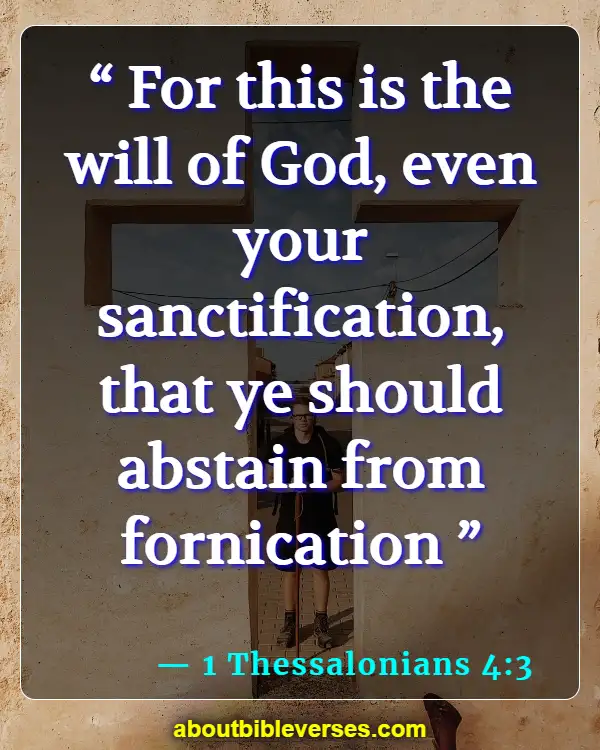 1 Thessalonians 4:3
"For this is the will of God, even your sanctification, that ye should abstain from lewdness"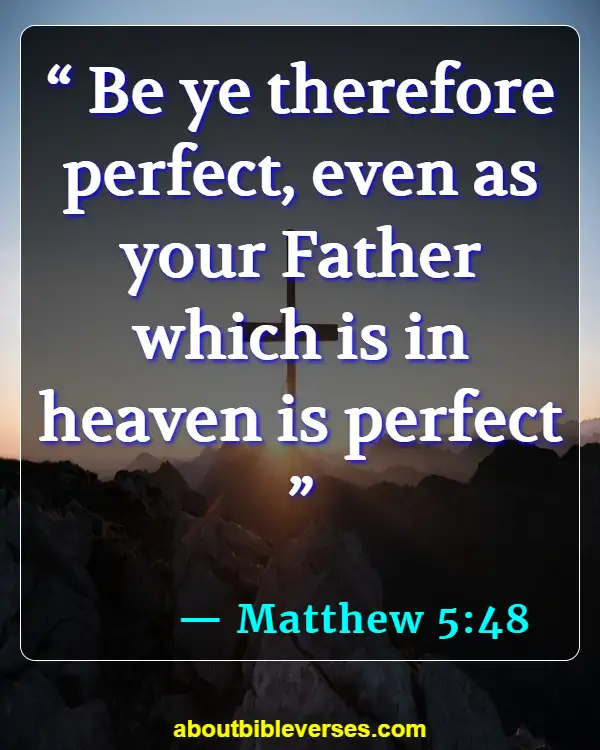 Matthew 5:48
"Be ye therefore perfect, even as your Father which is in heaven is perfect"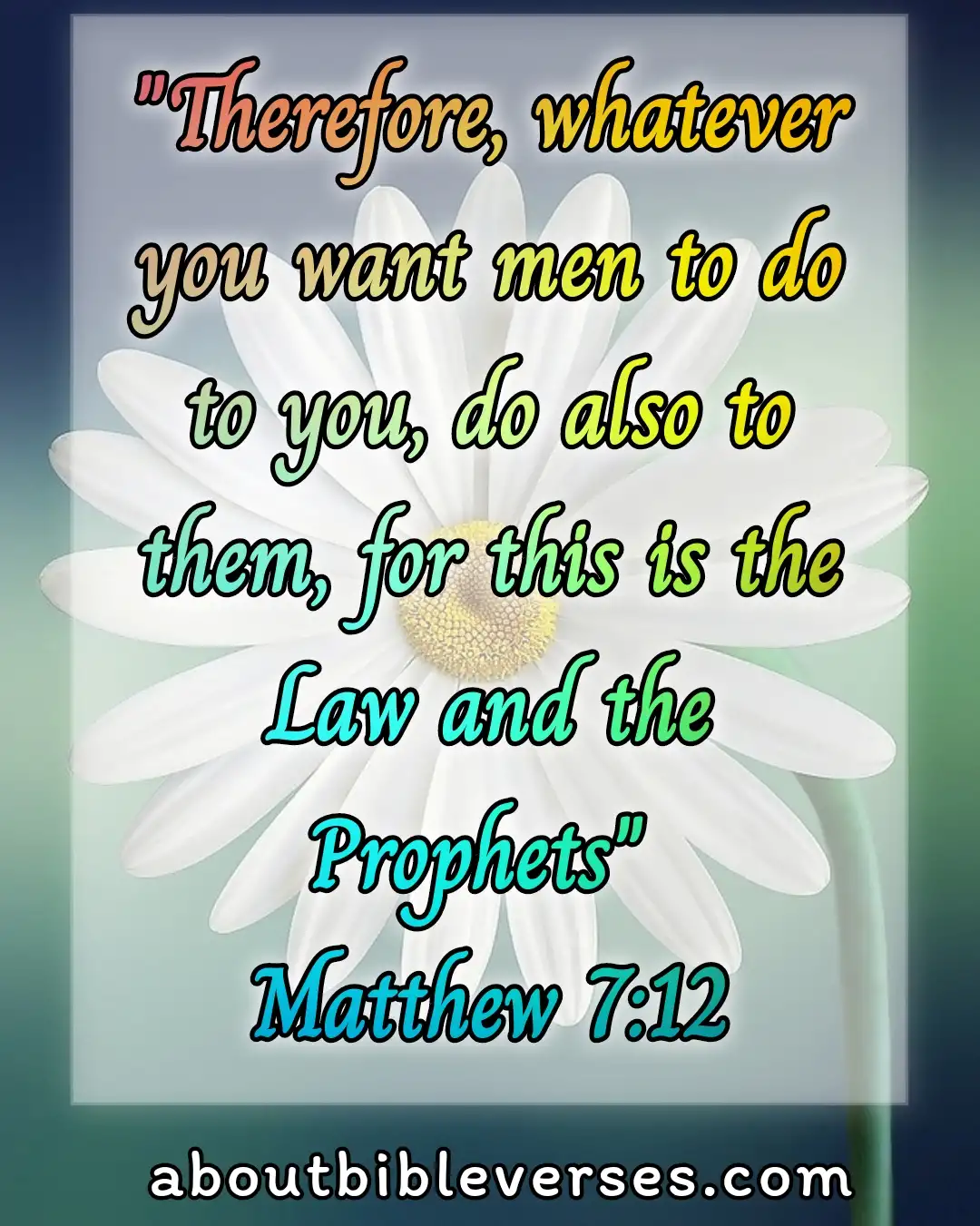 Matthew 7:12
"Therefore all things whatsoever ye would that men should do to you, do ye even so to them: for this is the law and the prophets"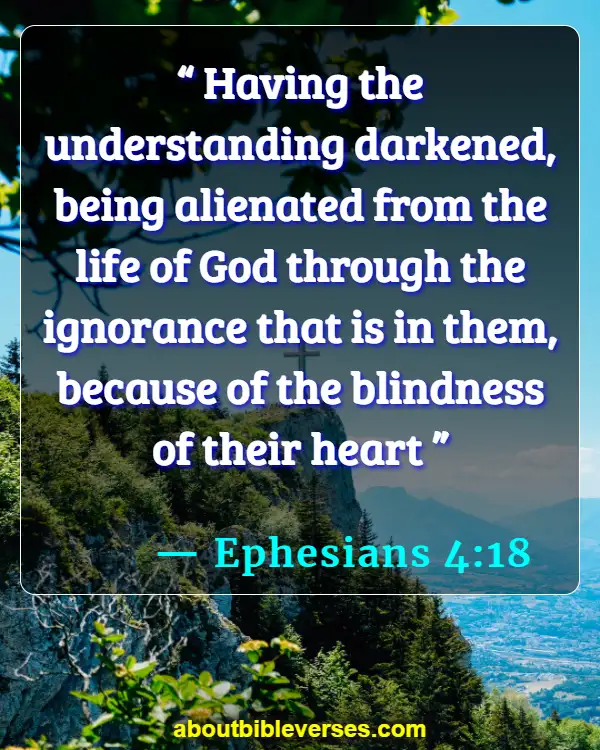 Ephesians 4:18
"Having the understanding darkened, being alienated from the life of God through the ignorance that is in them, because of the blindness of their heart"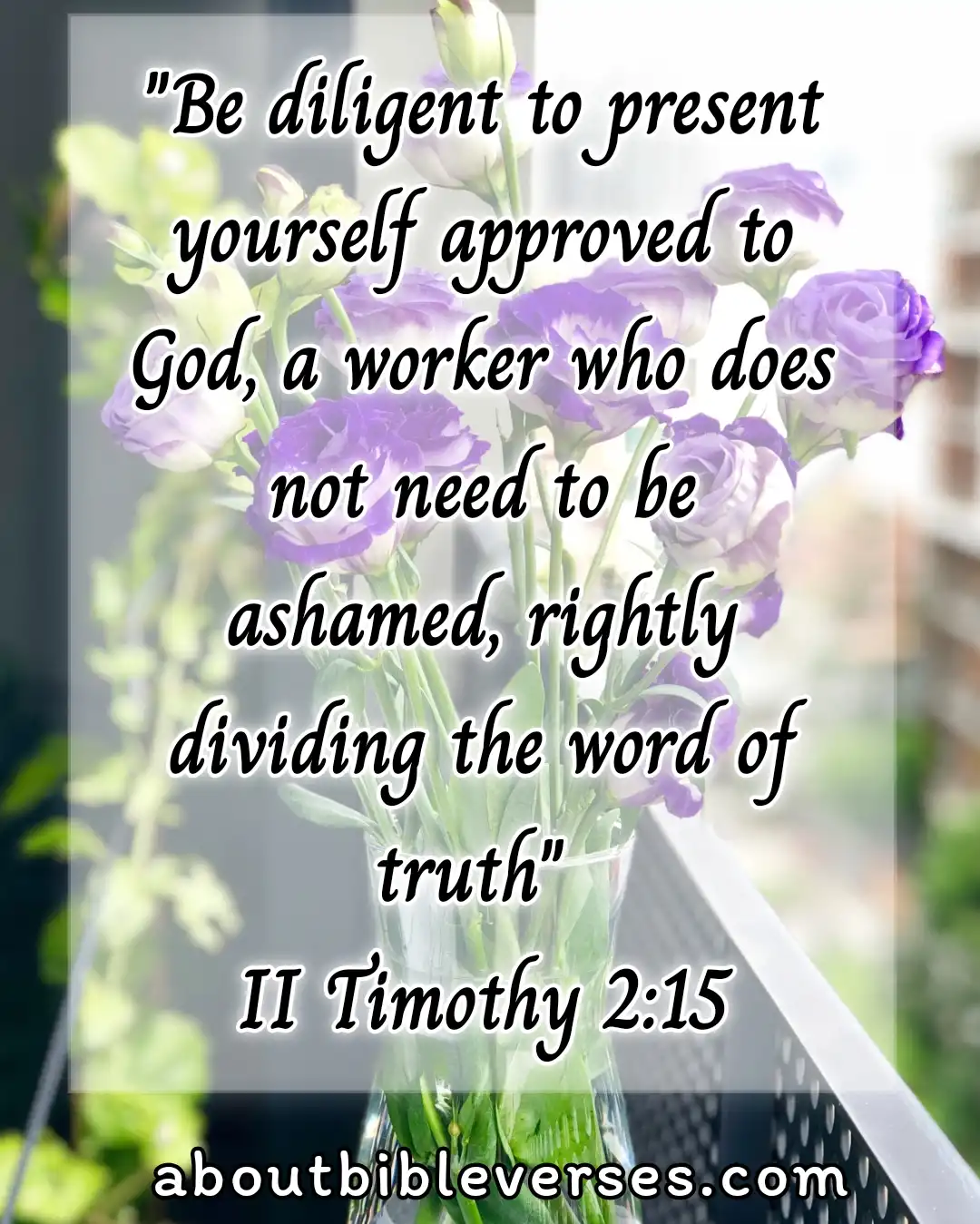 2 Timothy 2:15
"Study to shew thyself approved unto God, a workman that needeth not to be ashamed, rightly dividing the word of truth"
1 Corinthians 15:53
"For this corruptible must put on incorruption, and this mortal must put on immortality"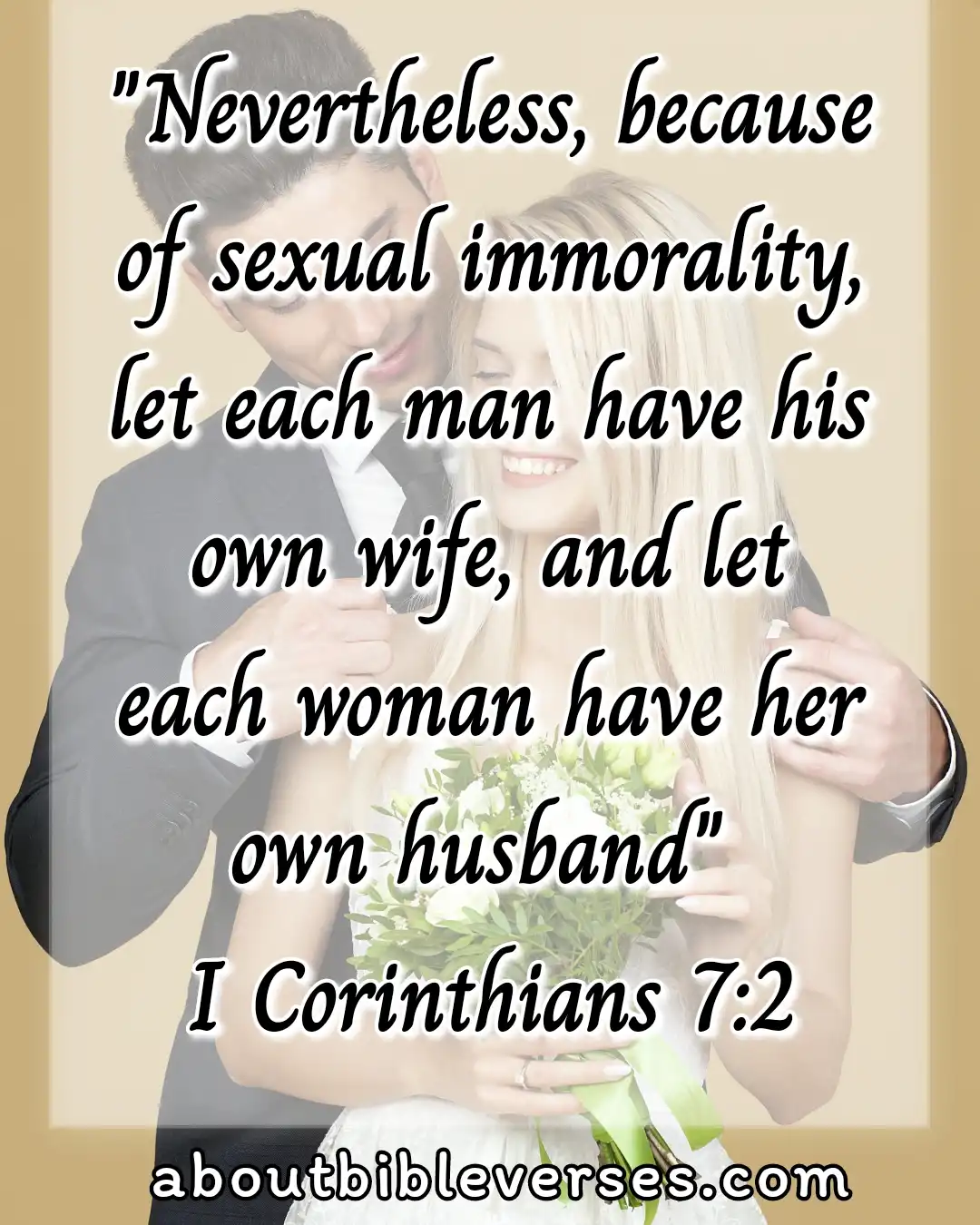 1 Corinthians 7:2
"Nevertheless, to avoid lewdness, let every man have his own wife, and let every woman have her own husband"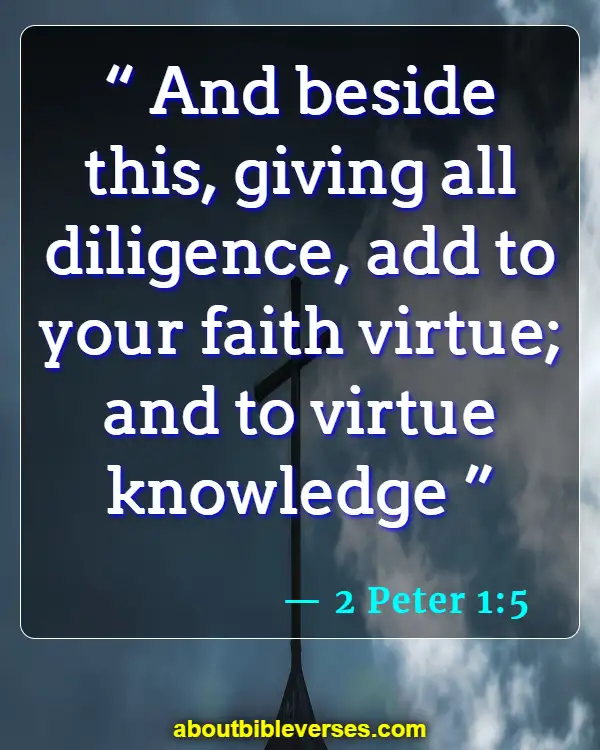 2 Peter 1:5
"And beside this, giving all diligence, add to your faith virtue; and to virtue knowledge"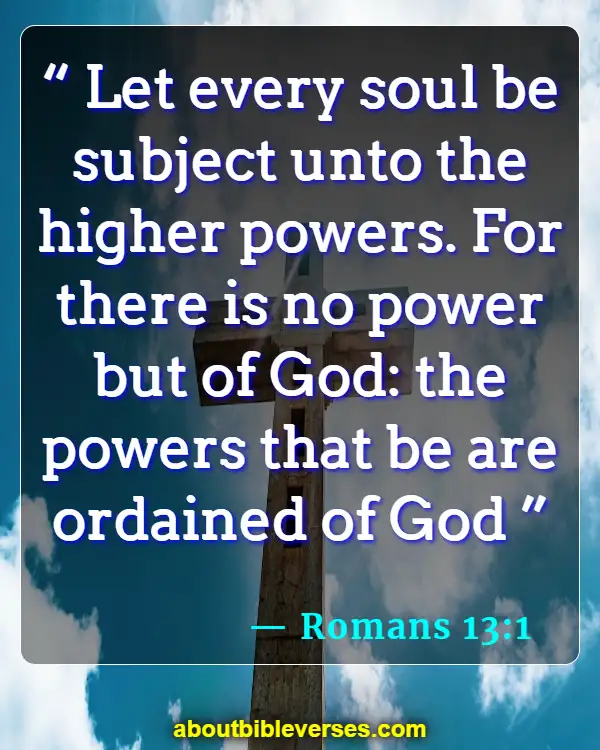 Romans 13:1
"Let every soul be subject unto the higher powers. For there is no power but of God: the powers that be are ordained of God"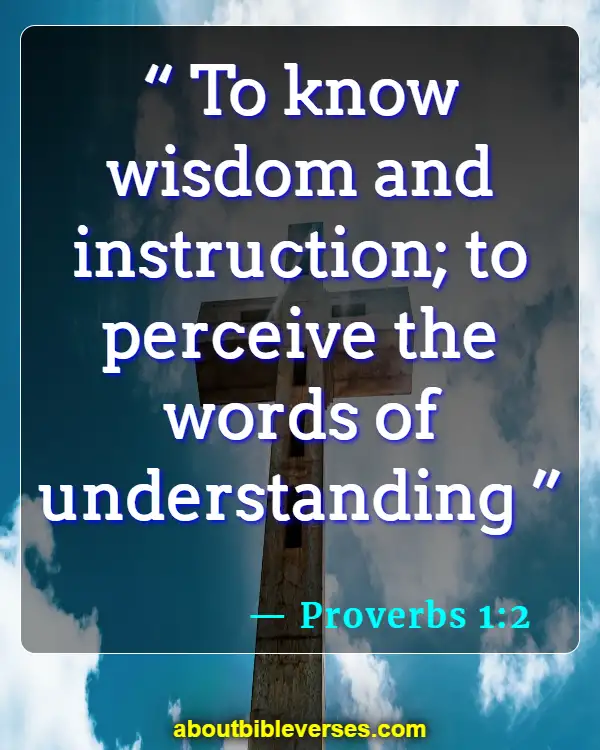 Proverbs 1:2
"To know wisdom and instruction; to perceive the words of understanding"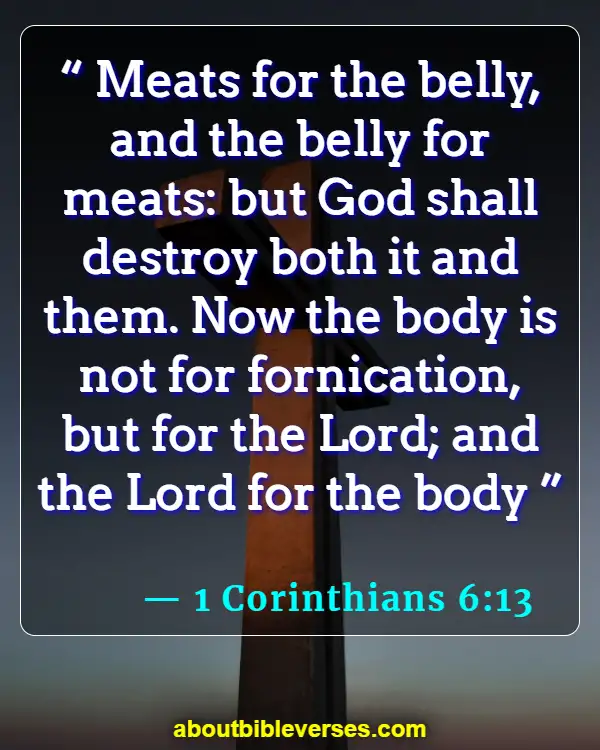 1 Corinthians 6:13
"Meats for the belly, and the belly for meats: but God shall destroy both it and them. Now the body is not for lewdness, but for the Lord; and the Lord for the body"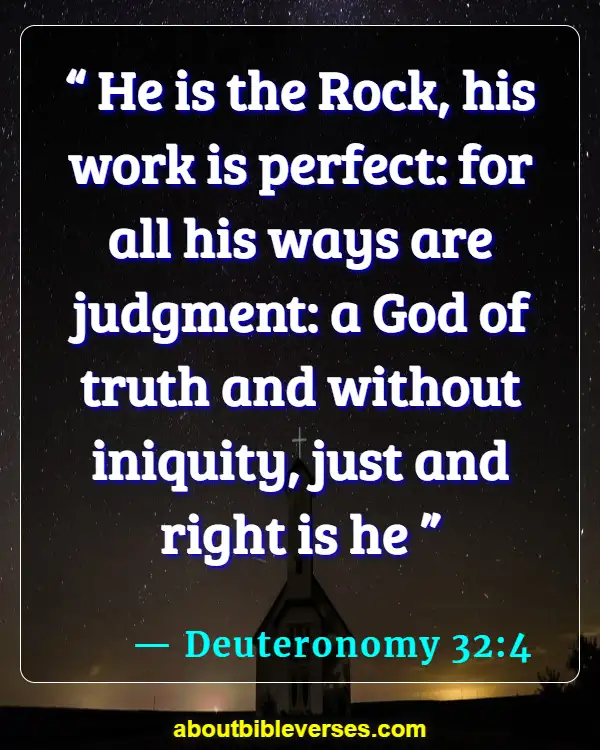 Deuteronomy 32:4
"He is the Rock, his work is perfect: for all his ways are judgment: a God of truth and without iniquity, just and right is he"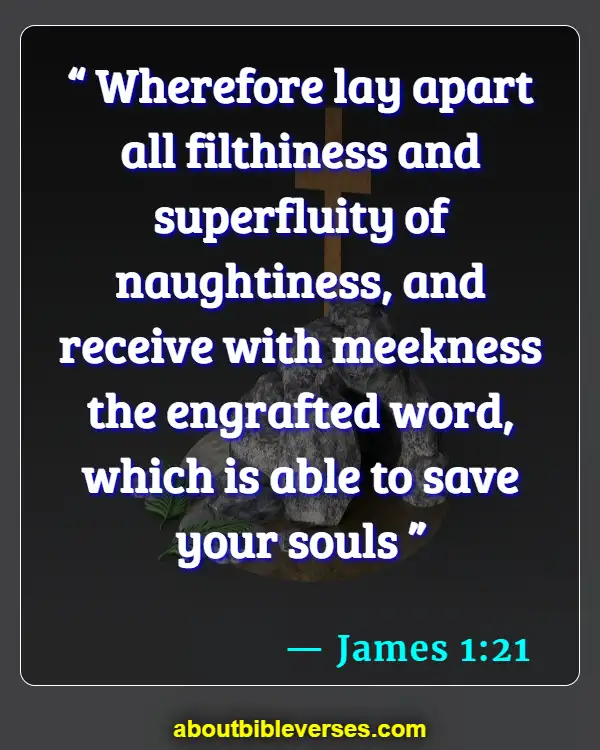 James 1:21
"Wherefore lay apart all filthiness and superfluity of naughtiness, and receive with meekness the engrafted word, which is able to save your souls"
1 Corinthians 15:33
"Be not deceived: evil communications corrupt good manners"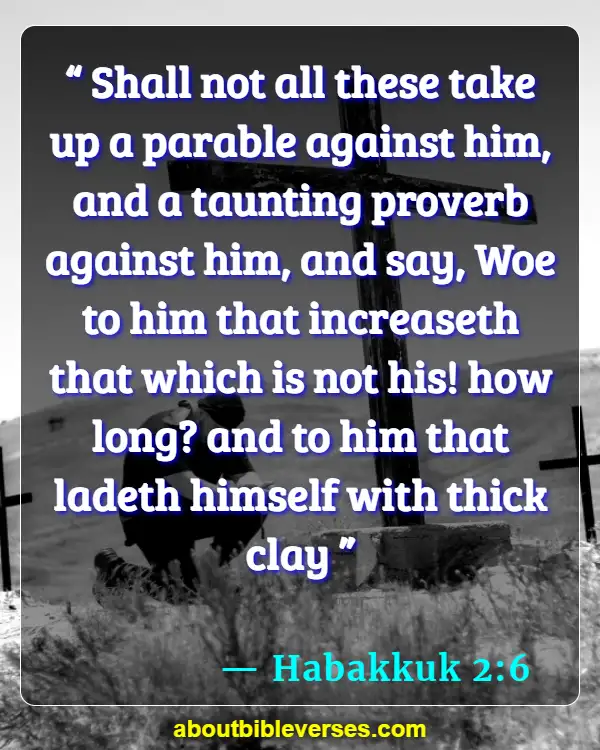 Habakkuk 2:6
"Shall not all these take up a parable against him, and a taunting proverb against him, and say, Woe to him that increaseth that which is not his! how long? and to him that ladeth himself with thick clay"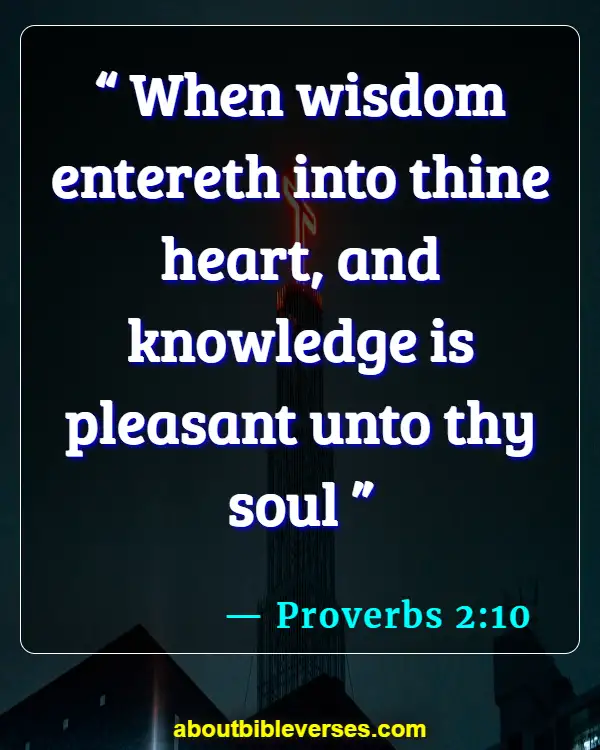 Proverbs 2:10
"When wisdom entereth into thine heart, and knowledge is pleasant unto thy soul"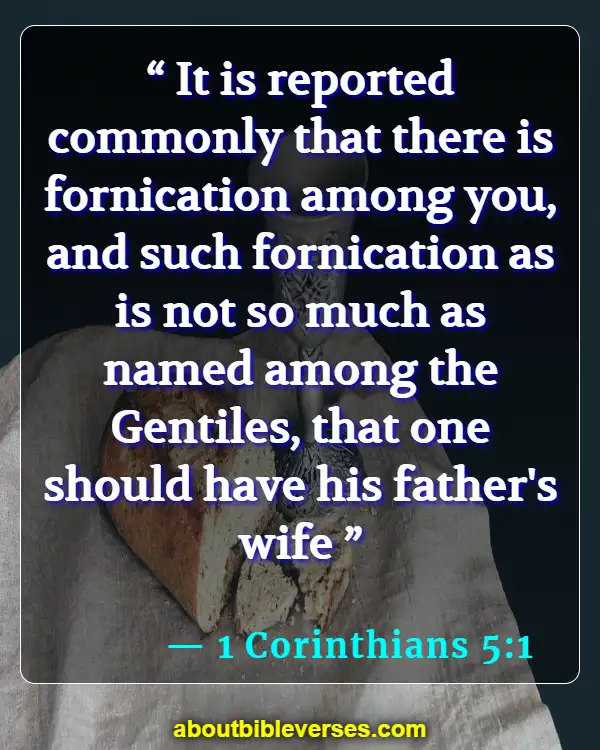 1 Corinthians 5:1
"It is reported commonly that there is lewdness among you, and such lewdness as is not so much as named among the Gentiles, that one should have his father's wife"
Exodus 23:1
"Thou shalt not raise a false report: put not thine hand with the wicked to be an unrighteous witness"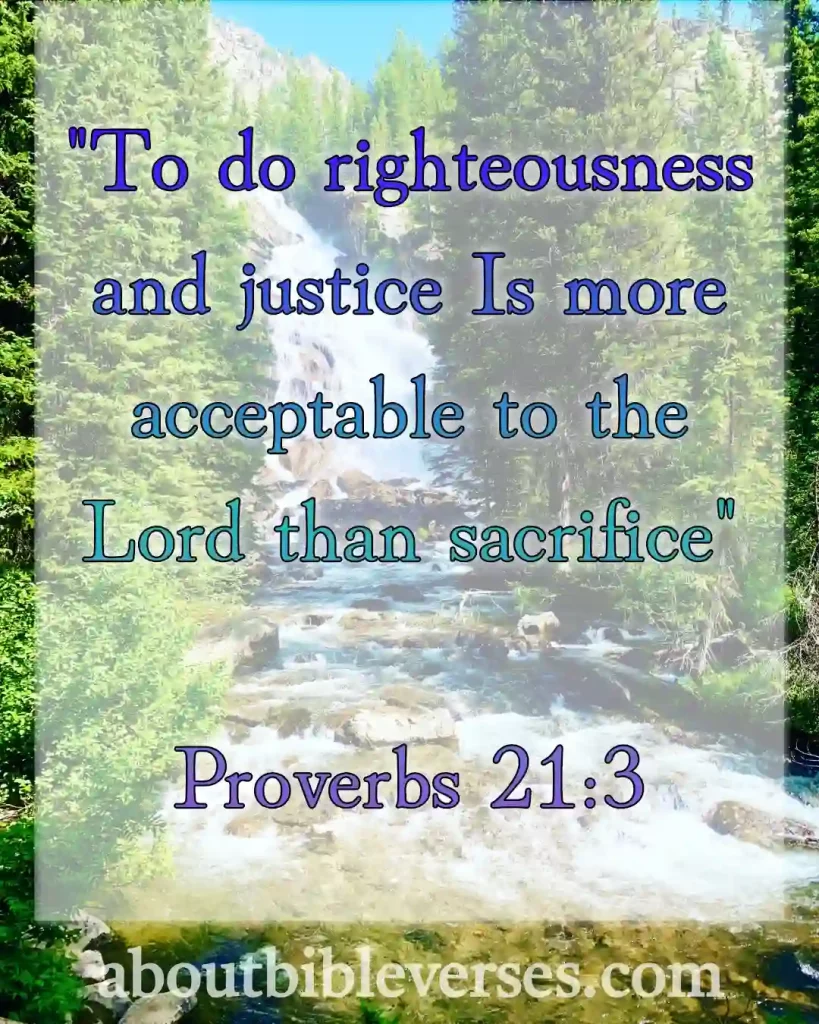 Proverbs 21:3
"To do justice and judgment is more acceptable to the Lord than sacrifice"
Deuteronomy 24:15
"At his day thou shalt give him his hire, neither shall the sun go down upon it; for he is poor, and setteth his heart upon it: lest he cry against thee unto the Lord, and it be sin unto thee"
Psalm 11:3
"If the foundations be destroyed, what can the righteous do?"
Galatians 5:25
"If we live in the Spirit, let us also walk in the Spirit"
Psalm 94:15
"But judgment shall return unto righteousness: and all the upright in heart shall follow it"
Judges 9:8
"The trees went forth on a time to anoint a king over them; and they said unto the olive tree, Reign thou over us"
Ephesians 5:3
"But lewdness, and all uncleanness, or covetousness, let it not be once named among you, as becometh saints"
1 Corinthians 7:21
"Art thou called being a servant? care not for it: but if thou mayest be made free, use it rather"
Ephesians 4:19
"Who being past feeling have given themselves over unto lasciviousness, to work all uncleanness with greediness"
Romans 2:14
"For when the Gentiles, which have not the law, do by nature the things contained in the law, these, having not the law, are a law unto themselves"
Proverbs 1:7
"The fear of the Lord is the beginning of knowledge: but fools despise wisdom and instruction"
1 Corinthians 6:18
"Flee lewdness. Every sin that a man doeth is without the body; but he that committeth lewdness sinneth against his own body"
Psalm 7:10
"My defence is of God, which saveth the upright in heart"
Isaiah 59:14
"And judgment is turned away backward, and justice standeth afar off: for truth is fallen in the street, and equity cannot enter"
Galatians 2:16
"Knowing that a man is not justified by the works of the law, but by the faith of Jesus Christ, even we have believed in Jesus Christ, that we might be justified by the faith of Christ, and not by the works of the law: for by the works of the law shall no flesh be justified"
Jeremiah 31:33
"But this shall be the covenant that I will make with the house of Israel; After those days, saith the Lord, I will put my law in their inward parts, and write it in their hearts; and will be their God, and they shall be my people"
Amos 5:7
"Ye who turn judgment to wormwood, and leave off righteousness in the earth"
Judges 17:6
"In those days there was no king in Israel, but every man did that which was right in his own eyes"
Acts 5:29
"Then Peter and the other apostles answered and said, We ought to obey God rather than men"
1 Peter 3:1
"Likewise, ye wives, be in subjection to your own husbands; that, if any obey not the word, they also may without the word be won by the conversation of the wives"
Proverbs 11:3
"The integrity of the upright shall guide them: but the perverseness of transgressors shall destroy them"
2 Timothy 3:16
"All scripture is given by inspiration of God, and is profitable for doctrine, for reproof, for correction, for instruction in righteousness"
Leviticus 19:18
"Thou shalt not avenge, nor bear any grudge against the children of thy people, but thou shalt love thy neighbour as thyself: I am the Lord"
Romans 1:32
"Who knowing the judgment of God, that they which commit such things are worthy of death, not only do the same, but have pleasure in them that do them"
1 Timothy 6:10
"For the love of money is the root of all evil: which while some coveted after, they have erred from the faith, and pierced themselves through with many sorrows"
Colossians 3:18
"Wives, submit yourselves unto your own husbands, as it is fit in the Lord"
1 Corinthians 6:9
"Know ye not that the unrighteous shall not inherit the kingdom of God? Be not deceived: neither fornicators, nor idolaters, nor adulterers, nor effeminate, nor abusers of themselves with mankind"
1 Peter 2:11
"Dearly beloved, I beseech you as strangers and pilgrims, abstain from fleshly lusts, which war against the soul"
James 4:4
"Ye adulterers and adulteresses, know ye not that the friendship of the world is enmity with God? whosoever therefore will be a friend of the world is the enemy of God"
Proverbs 10:9
"He that walketh uprightly walketh surely: but he that perverteth his ways shall be known"
1 Peter 2:12
"Having your conversation honest among the Gentiles: that, whereas they speak against you as evildoers, they may by your good works, which they shall behold, glorify God in the day of visitation"
John 6:63
"It is the spirit that quickeneth; the flesh profiteth nothing: the words that I speak unto you, they are spirit, and they are life"
Psalm 119:172
"My tongue shall speak of thy word: for all thy commandments are righteousness"
Ephesians 6:4
"And, ye fathers, provoke not your children to wrath: but bring them up in the nurture and admonition of the Lord"
Proverbs 22:6
"Train up a child in the way he should go: and when he is old, he will not depart from it"
Romans 12:2
"And be not conformed to this world: but be ye transformed by the renewing of your mind, that ye may prove what is that good, and acceptable, and perfect, will of God"
1 Peter 1:16
"Because it is written, Be ye holy; for I am holy"
Hosea 4:6
"My people are destroyed for lack of knowledge: because thou hast rejected knowledge, I will also reject thee, that thou shalt be no priest to me: seeing thou hast forgotten the law of thy God, I will also forget thy children"
1 Corinthians 10:24
"Let no man seek his own, but every man another's wealth"
Proverbs 12:1
"Whoso loveth instruction loveth knowledge: but he that hateth reproof is brutish"
Mark 9:35
"And he sat down, and called the twelve, and saith unto them, If any man desire to be first, the same shall be last of all, and servant of all"
1 Corinthians 11:7
"For a man indeed ought not to cover his head, forasmuch as he is the image and glory of God: but the woman is the glory of the man"
Titus 2:1
"But speak thou the things which become sound doctrine"
Genesis 1:27
"So God created man in his own image, in the image of God created he him; male and female created he them"
John 14:15
"If ye love me, keep my commandments"
Titus 2:5
"To be discreet, chaste, keepers at home, good, obedient to their own husbands, that the word of God be not blasphemed"
Proverbs 16:28
"A froward man soweth strife: and a whisperer separateth chief friends"
Ecclesiastes 3:11
"He hath made every thing beautiful in his time: also he hath set the world in their heart, so that no man can find out the work that God maketh from the beginning to the end"
John 10:35
"If he called them gods, unto whom the word of God came, and the scripture cannot be broken"
Philippians 4:8
"Finally, brethren, whatsoever things are true, whatsoever things are honest, whatsoever things are just, whatsoever things are pure, whatsoever things are lovely, whatsoever things are of good report; if there be any virtue, and if there be any praise, think on these things"
John 3:16
"For God so loved the world, that he gave his only begotten Son, that whosoever believeth in him should not perish, but have everlasting life"
Proverbs 14:12
"There is a way which seemeth right unto a man, but the end thereof are the ways of death"
Genesis 1:1
"In the beginning God created the heaven and the earth"
Romans 12:1
"I beseech you therefore, brethren, by the mercies of God, that ye present your bodies a living sacrifice, holy, acceptable unto God, which is your reasonable service"
Isaiah 5:21
"Woe unto them that are wise in their own eyes, and prudent in their own sight"
Mark 7:18
"And he saith unto them, Are ye so without understanding also? Do ye not perceive, that whatsoever thing from without entereth into the man, it cannot defile him"
Matthew 18:10
"Take heed that ye despise not one of these little ones; for I say unto you, That in heaven their angels do always behold the face of my Father which is in heaven"
Amos 6:12
"Shall horses run upon the rock? will one plow there with oxen? for ye have turned judgment into gall, and the fruit of righteousness into hemlock"