Hello dear friends, welcome to our site in the name of Jesus Christ. Today we will look at the Bible Scriptures About Mixing Races In KJV. If you like today's post then definitely comment and share.
The Bible does not explicitly address the concept of "mixed race" as it is often understood today. The Bible's message ultimately transcends racial barriers, encouraging an attitude of acceptance for all who follow the teachings of Jesus Christ.
But in the Old Testament of the Bible, God gave instructions about marriage and relationships. In the Old Testament, God commanded the Israelites not to intermarry with the Canaanites, who were idolatrous and morally corrupt. It is not because of their ethnicity, but because of their religious practices and values. In the New Testament, the Bible teaches that believers are one in Christ regardless of their race.
The early Christian church also embraced people from different backgrounds. The Apostle Paul, in his letters, emphasized the importance of unity among believers. He encouraged Christians to put aside their differences and focus on their shared faith in Christ (1 Corinthians 12:12-13).
Jesus himself interacted with people from different backgrounds, such as the Samaritan woman at the well (John 4:1-42). His teachings promote the idea that all people are equal in the eyes of God and should be treated with love and respect regardless of their race.
In the New Testament, Jesus and the teachings of the early Church emphasize the idea of the coming together of different races and nationalities. In Acts 10, Peter receives a vision from God telling him not to call unclean whom God has made clean. This revelation led Peter to break through racial and religious barriers and embrace the Gentiles (non-Jews).
Furthermore, the Apostle Paul emphasized the unity of all people in Christ, he wrote, There is neither Jew nor Gentile, there is neither slave nor free, there is neither male nor female, for you are all one in Christ Jesus.
Dear friends now let's see the Bible scriptures below that talk about Mixing Races.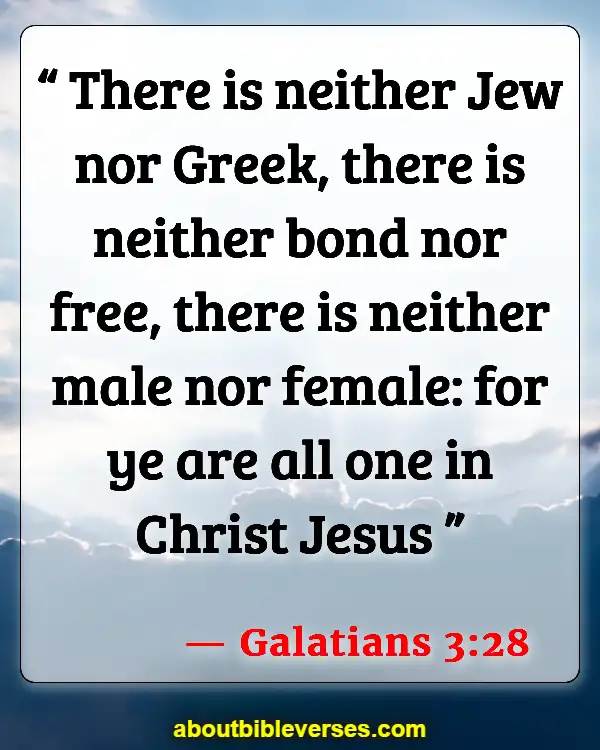 Galatians 3:28
"There is neither Jew nor Greek, there is neither bond nor free, there is neither male nor female: for ye are all one in Christ Jesus"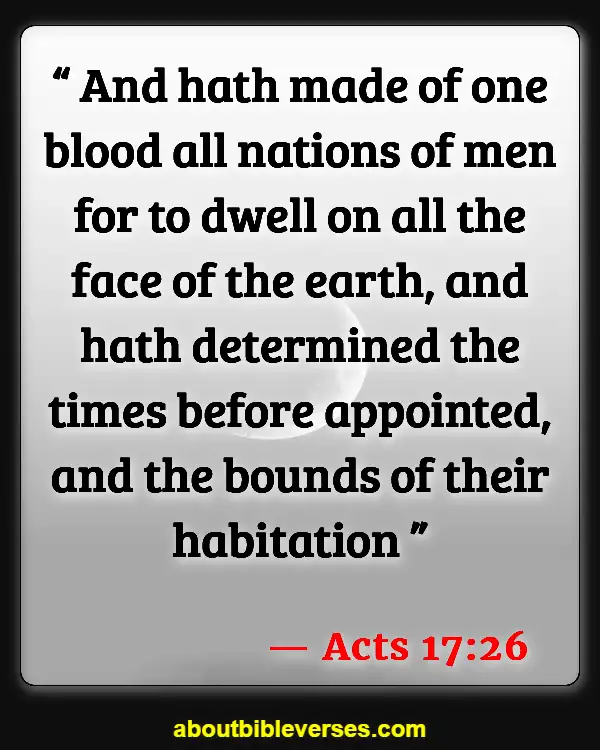 Acts 17:26
"And hath made of one blood all nations of men for to dwell on all the face of the earth, and hath determined the times before appointed, and the bounds of their habitation"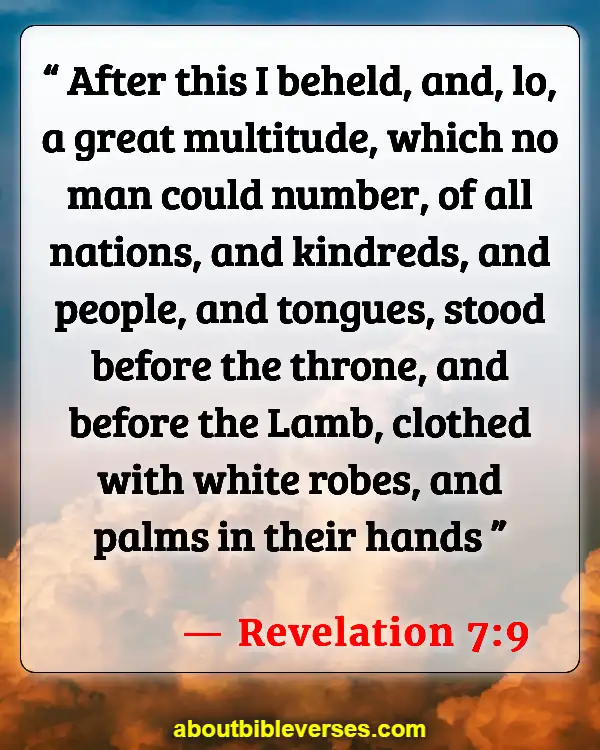 Revelation 7:9
"After this I beheld, and, lo, a great multitude, which no man could number, of all nations, and kindreds, and people, and tongues, stood before the throne, and before the Lamb, clothed with white robes, and palms in their hands"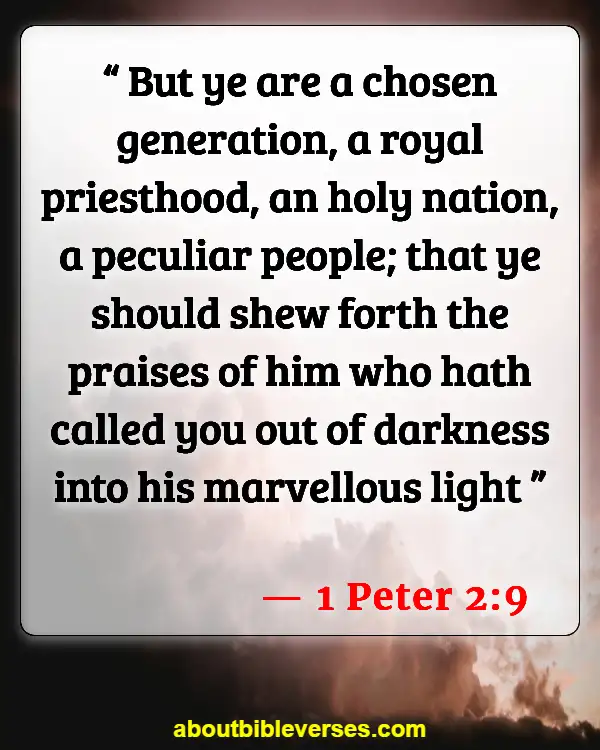 1 Peter 2:9
"But ye are a chosen generation, a royal priesthood, an holy nation, a peculiar people; that ye should shew forth the praises of him who hath called you out of darkness into his marvellous light"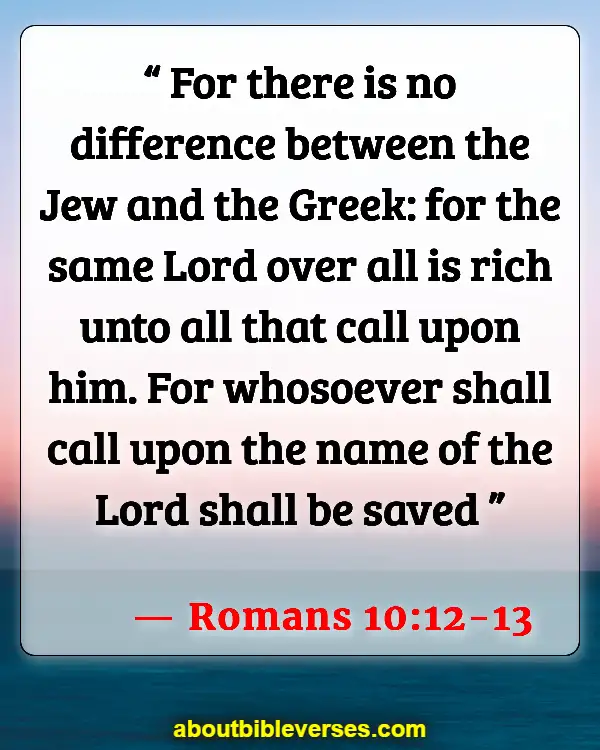 Romans 10:12-13
"For there is no difference between the Jew and the Greek: for the same Lord over all is rich unto all that call upon him. For whosoever shall call upon the name of the Lord shall be saved"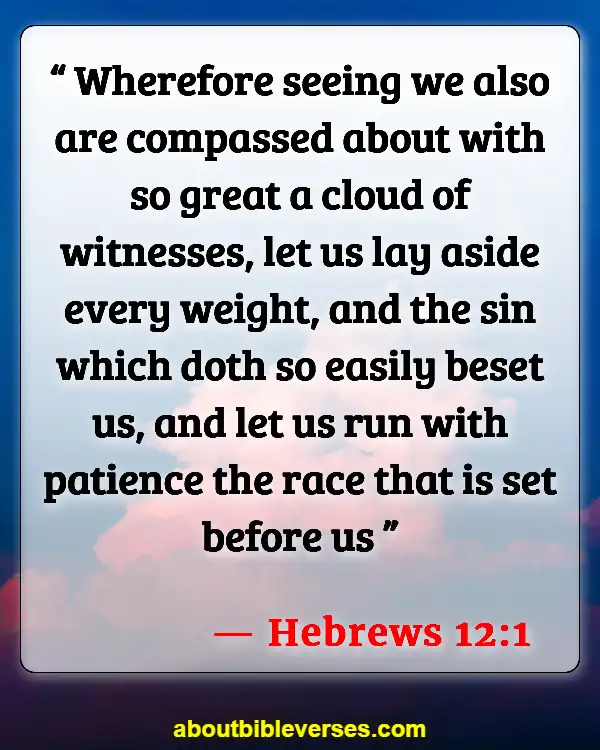 Hebrews 12:1
"Wherefore seeing we also are compassed about with so great a cloud of witnesses, let us lay aside every weight, and the sin which doth so easily beset us, and let us run with patience the race that is set before us"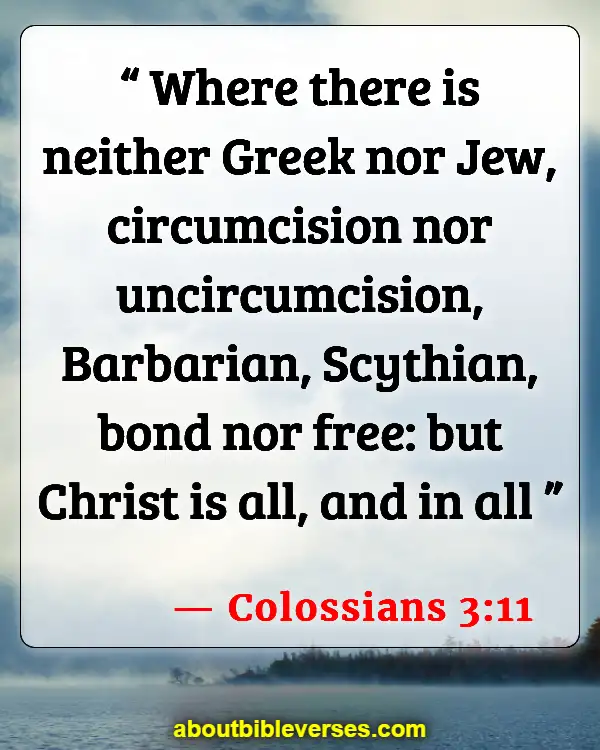 Colossians 3:11
"Where there is neither Greek nor Jew, circumcision nor uncircumcision, Barbarian, Scythian, bond nor free: but Christ is all, and in all"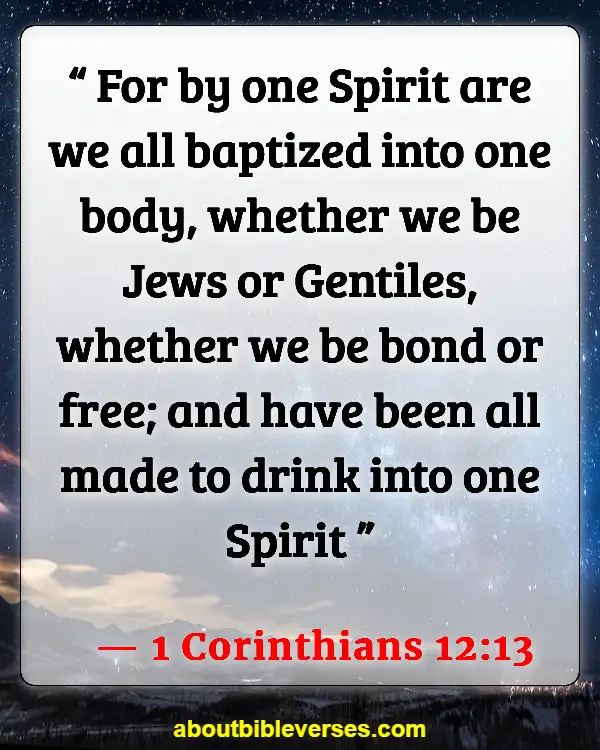 1 Corinthians 12:13
"For by one Spirit are we all baptized into one body, whether we be Jews or Gentiles, whether we be bond or free; and have been all made to drink into one Spirit"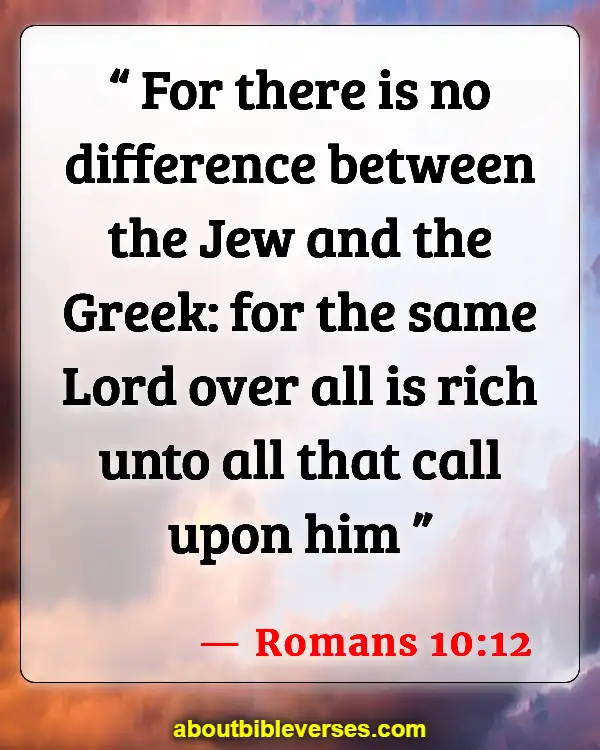 Romans 10:12
"For there is no difference between the Jew and the Greek: for the same Lord over all is rich unto all that call upon him"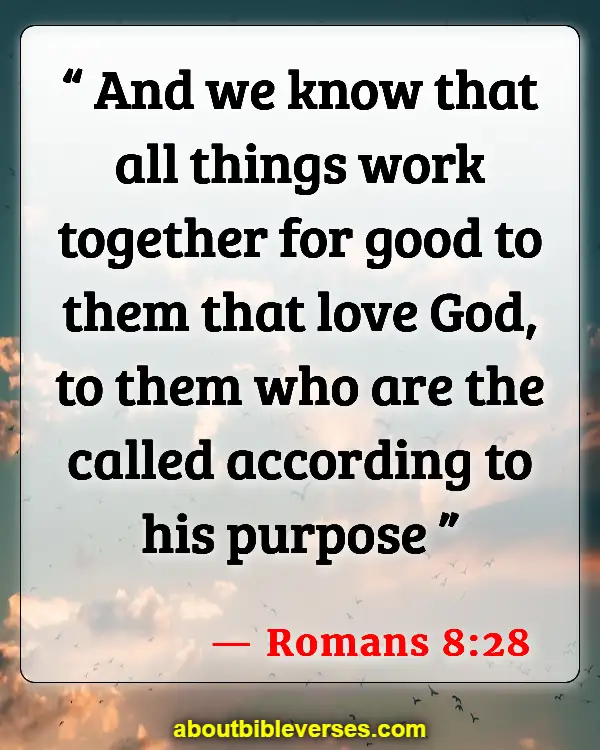 Romans 8:28
"And we know that all things work together for good to them that love God, to them who are the called according to his purpose"
Acts 10:34-35
"Then Peter opened his mouth, and said, Of a truth I perceive that God is no respecter of persons: But in every nation he that feareth him, and worketh righteousness, is accepted with him"
John 13:34
"A new commandment I give unto you, That ye love one another; as I have loved you, that ye also love one another"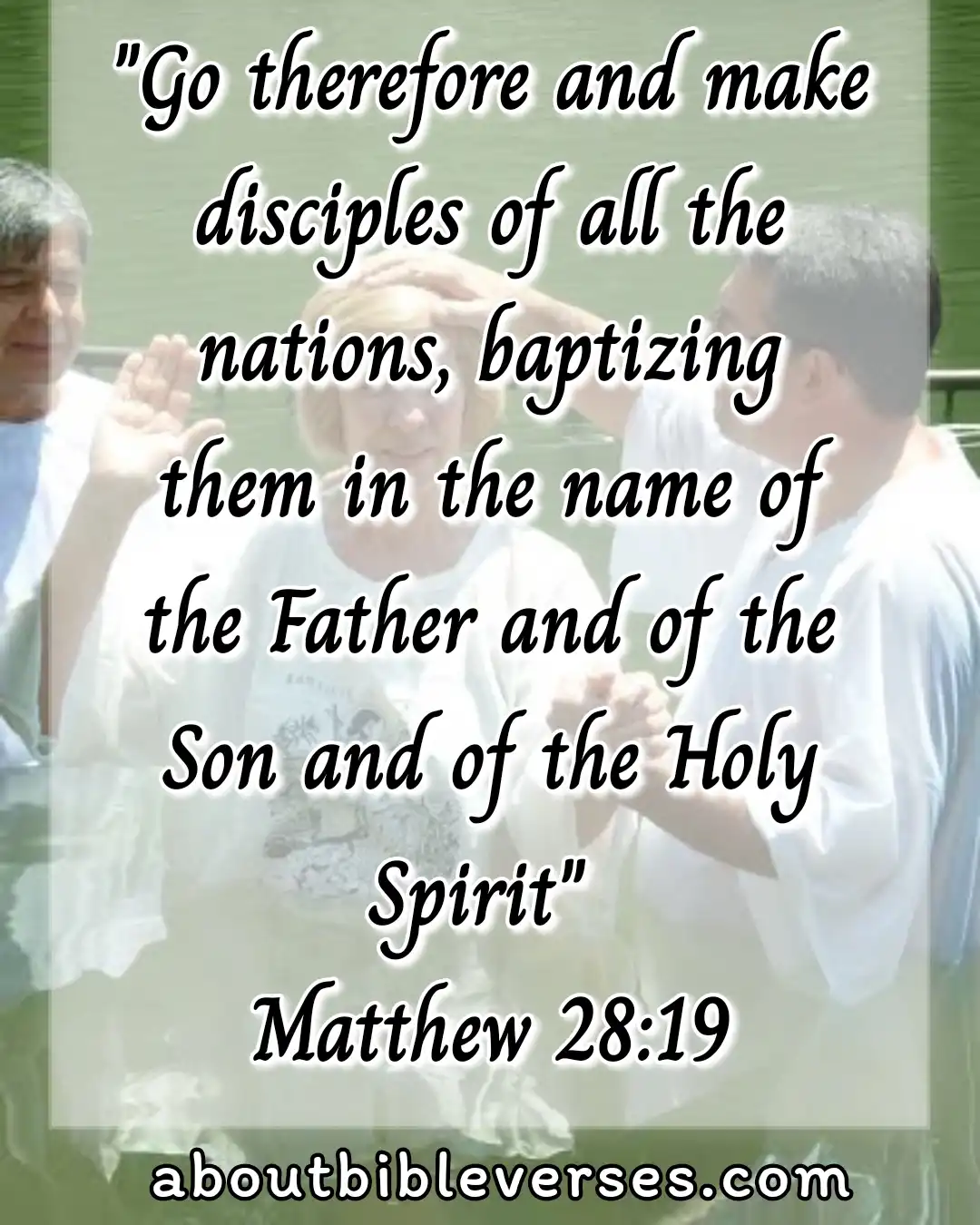 Matthew 28:19
"Go ye therefore, and teach all nations, baptizing them in the name of the Father, and of the Son, and of the Holy Ghost"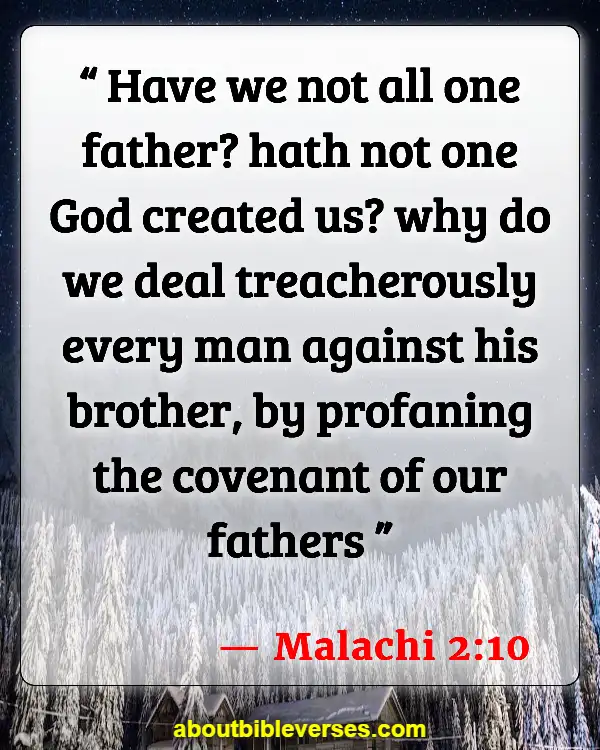 Malachi 2:10
"Have we not all one father? hath not one God created us? why do we deal treacherously every man against his brother, by profaning the covenant of our fathers?"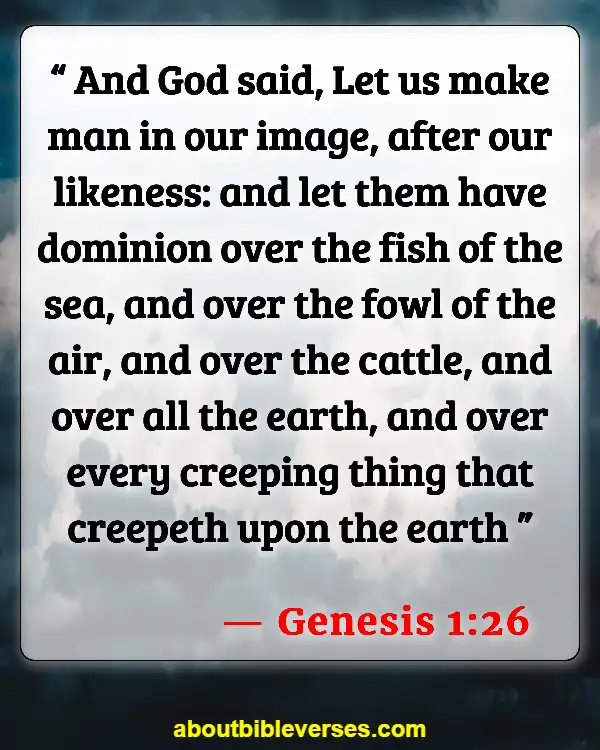 Genesis 1:26
"And God said, Let us make man in our image, after our likeness: and let them have dominion over the fish of the sea, and over the fowl of the air, and over the cattle, and over all the earth, and over every creeping thing that creepeth upon the earth"