Dear friends, as followers of Christ, we are called to participate in His mission to seek and save the lost. Before ascending to heaven, Jesus commanded His disciples to go into all the world sharing the good news. God desires all people to hear the gospel and be reconciled to Himself through faith in Christ.
Evangelism starts right where we live, by developing relationships and sharing with neighbors, colleagues and friends about the hope we have in Jesus. We should look for opportunities to meet needs and serve our communities in Jesus' name. As we go, we can share our stories of God's love and grace.
Missionaries devote their lives to shine the light of Christ in spiritually dark places. They learn new languages and cultures in order to effectively minister cross-culturally. We must faithfully support them.
In this age of technology and travel, we have more opportunities than ever before to be part of missions. Through strategic partnerships, ordinary believers can touch the nations with the good news of new life in Christ. We must be vigilant until the glorious day when people from every tribe and tongue worship Jesus.
Dear friends, now let's look at the Bible scriptures below that talk about missions and evangelism.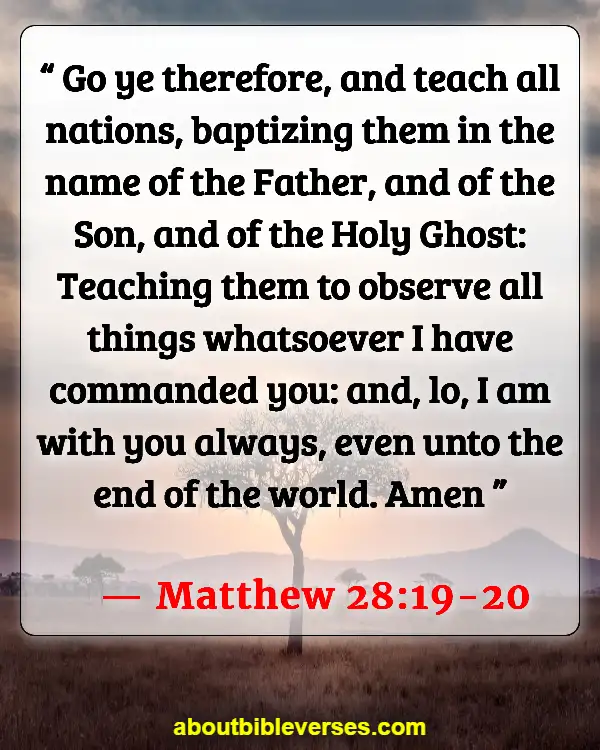 Matthew 28:19-20
"Go ye therefore, and teach all nations, baptizing them in the name of the Father, and of the Son, and of the Holy Ghost: Teaching them to observe all things whatsoever I have commanded you: and, lo, I am with you always, even unto the end of the world. Amen"
Mark 16:15
"And he said unto them, Go ye into all the world, and preach the gospel to every creature"
Acts 1:8
"But ye shall receive power, after that the Holy Ghost is come upon you: and ye shall be witnesses unto me both in Jerusalem, and in all Judaea, and in Samaria, and unto the uttermost part of the earth"
Romans 10:14-15
"How then shall they call on him in whom they have not believed? and how shall they believe in him of whom they have not heard? and how shall they hear without a preacher? And how shall they preach, except they be sent? as it is written, How beautiful are the feet of them that preach the gospel of peace, and bring glad tidings of good things"
2 Timothy 4:5
"But watch thou in all things, endure afflictions, do the work of an evangelist, make full proof of thy ministry"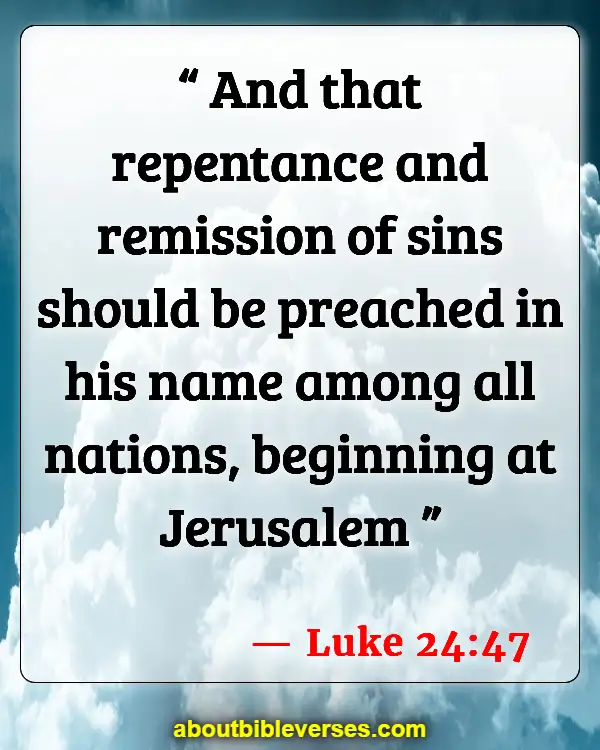 Luke 24:47
"And that repentance and remission of sins should be preached in his name among all nations, beginning at Jerusalem"
Acts 13:47
"For so hath the Lord commanded us, saying, I have set thee to be a light of the Gentiles, that thou shouldest be for salvation unto the ends of the earth"
Acts 14:21
"And when they had preached the gospel to that city, and had taught many, they returned again to Lystra, and to Iconium, and Antioch"
1 Corinthians 9:16
"For though I preach the gospel, I have nothing to glory of: for necessity is laid upon me; yea, woe is unto me, if I preach not the gospel"
2 Corinthians 5:20
"Now then we are ambassadors for Christ, as though God did beseech you by us: we pray you in Christ's stead, be ye reconciled to God"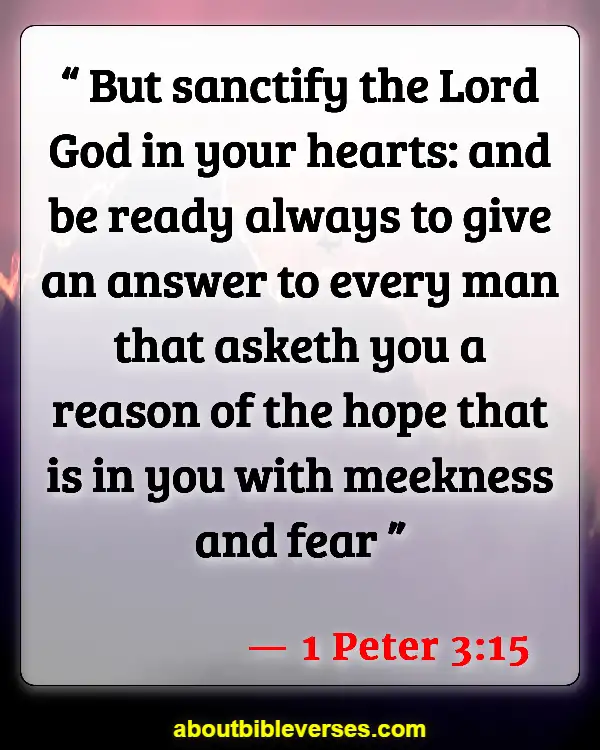 1 Peter 3:15
"But sanctify the Lord God in your hearts: and be ready always to give an answer to every man that asketh you a reason of the hope that is in you with meekness and fear"
Matthew 24:14
"And this gospel of the kingdom shall be preached in all the world for a witness unto all nations; and then shall the end come"
John 20:21
"Then said Jesus to them again, Peace be unto you: as my Father hath sent me, even so send I you"
Acts 26:17-18
"Delivering thee from the people, and from the Gentiles, unto whom now I send thee, To open their eyes, and to turn them from darkness to light, and from the power of Satan unto God, that they may receive forgiveness of sins, and inheritance among them which are sanctified by faith that is in me"
Romans 1:16
"For I am not ashamed of the gospel of Christ: for it is the power of God unto salvation to every one that believeth; to the Jew first, and also to the Greek"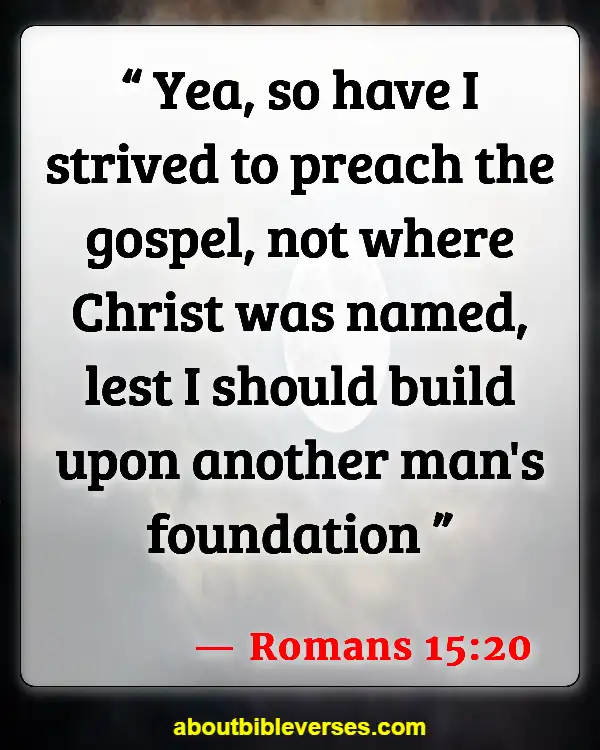 Romans 15:20
"Yea, so have I strived to preach the gospel, not where Christ was named, lest I should build upon another man's foundation"
1 Corinthians 1:17
"For Christ sent me not to baptize, but to preach the gospel: not with wisdom of words, lest the cross of Christ should be made of none effect"
2 Timothy 2:2
"And the things that thou hast heard of me among many witnesses, the same commit thou to faithful men, who shall be able to teach others also"
Matthew 9:37-38
"Then saith he unto his disciples, The harvest truly is plenteous, but the labourers are few; Pray ye therefore the Lord of the harvest, that he will send forth labourers into his harvest"
Luke 10:2
"Therefore said he unto them, The harvest truly is great, but the labourers are few: pray ye therefore the Lord of the harvest, that he would send forth labourers into his harvest"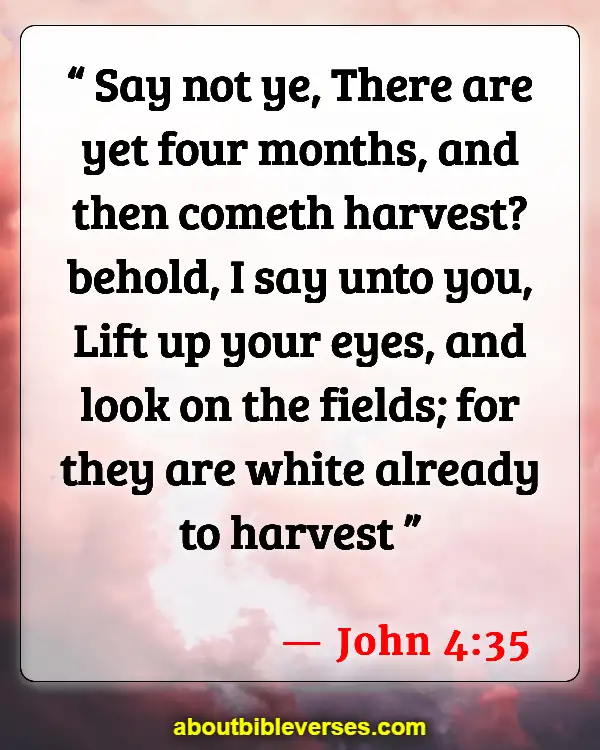 John 4:35
"Say not ye, There are yet four months, and then cometh harvest? behold, I say unto you, Lift up your eyes, and look on the fields; for they are white already to harvest"
Acts 22:15
"For thou shalt be his witness unto all men of what thou hast seen and heard"
Romans 10:13-14
"For whosoever shall call upon the name of the Lord shall be saved. How then shall they call on him in whom they have not believed? and how shall they believe in him of whom they have not heard? and how shall they hear without a preacher?"
1 Corinthians 15:1-2
"Moreover, brethren, I declare unto you the gospel which I preached unto you, which also ye have received, and wherein ye stand; By which also ye are saved, if ye keep in memory what I preached unto you, unless ye have believed in vain"
2 Timothy 1:8
"Be not thou therefore ashamed of the testimony of our Lord, nor of me his prisoner: but be thou partaker of the afflictions of the gospel according to the power of God"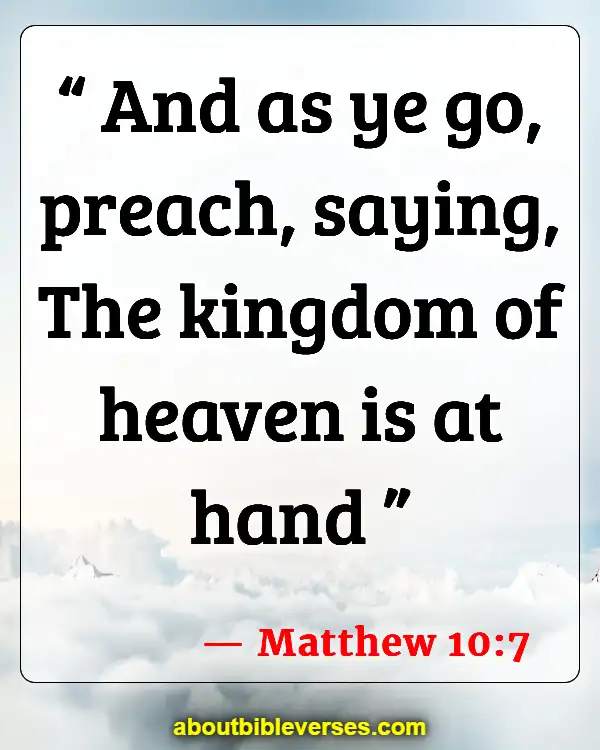 Matthew 10:7
"And as ye go, preach, saying, The kingdom of heaven is at hand"
Mark 13:10
"And the gospel must first be published among all nations"
John 17:18
"As thou hast sent me into the world, even so have I also sent them into the world"
Acts 28:28
"Be it known therefore unto you, that the salvation of God is sent unto the Gentiles, and that they will hear it"
Romans 15:21
"But as it is written, To whom he was not spoken of, they shall see: and they that have not heard shall understand"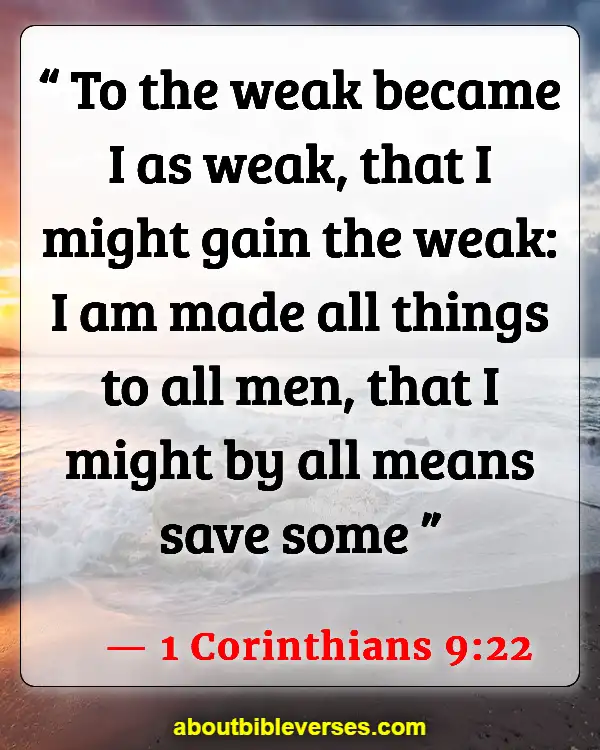 1 Corinthians 9:22
"To the weak became I as weak, that I might gain the weak: I am made all things to all men, that I might by all means save some"
Galatians 1:8
"But though we, or an angel from heaven, preach any other gospel unto you than that which we have preached unto you, let him be accursed"
Ephesians 3:8
"Unto me, who am less than the least of all saints, is this grace given, that I should preach among the Gentiles the unsearchable riches of Christ"
1 Thessalonians 2:4
"But as we were allowed of God to be put in trust with the gospel, even so we speak; not as pleasing men, but God, which trieth our hearts"
2 Timothy 4:17
"Notwithstanding the Lord stood with me, and strengthened me; that by me the preaching might be fully known, and that all the Gentiles might hear: and I was delivered out of the mouth of the lion"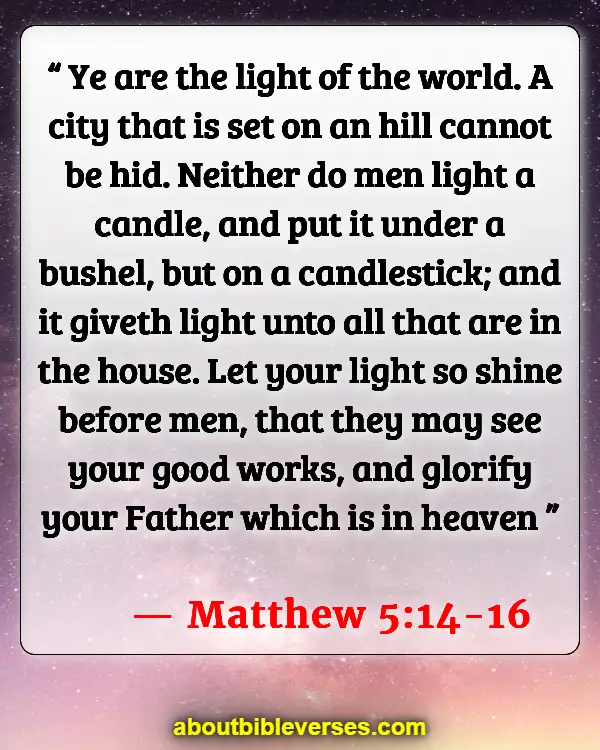 Matthew 5:14-16
"Ye are the light of the world. A city that is set on an hill cannot be hid. Neither do men light a candle, and put it under a bushel, but on a candlestick; and it giveth light unto all that are in the house. Let your light so shine before men, that they may see your good works, and glorify your Father which is in heaven"
Mark 6:15
"Others said, That it is Elias. And others said, That it is a prophet, or as one of the prophets"
Luke 14:23
"And the lord said unto the servant, Go out into the highways and hedges, and compel them to come in, that my house may be filled"
John 15:16
"Ye have not chosen me, but I have chosen you, and ordained you, that ye should go and bring forth fruit, and that your fruit should remain: that whatsoever ye shall ask of the Father in my name, he may give it you"
Acts 18:9-10
"Then spake the Lord to Paul in the night by a vision, Be not afraid, but speak, and hold not thy peace: For I am with thee, and no man shall set on thee to hurt thee: for I have much people in this city"
Romans 11:14
"If by any means I may provoke to emulation them which are my flesh, and might save some of them"
1 Corinthians 9:14
"Even so hath the Lord ordained that they which preach the gospel should live of the gospel"
Galatians 2:7
"But contrariwise, when they saw that the gospel of the uncircumcision was committed unto me, as the gospel of the circumcision was unto Peter"
Ephesians 6:19-20
"And for me, that utterance may be given unto me, that I may open my mouth boldly, to make known the mystery of the gospel, For which I am an ambassador in bonds: that therein I may speak boldly, as I ought to speak"
1 Thessalonians 1:8
"For from you sounded out the word of the Lord not only in Macedonia and Achaia, but also in every place your faith to God-ward is spread abroad; so that we need not to speak any thing"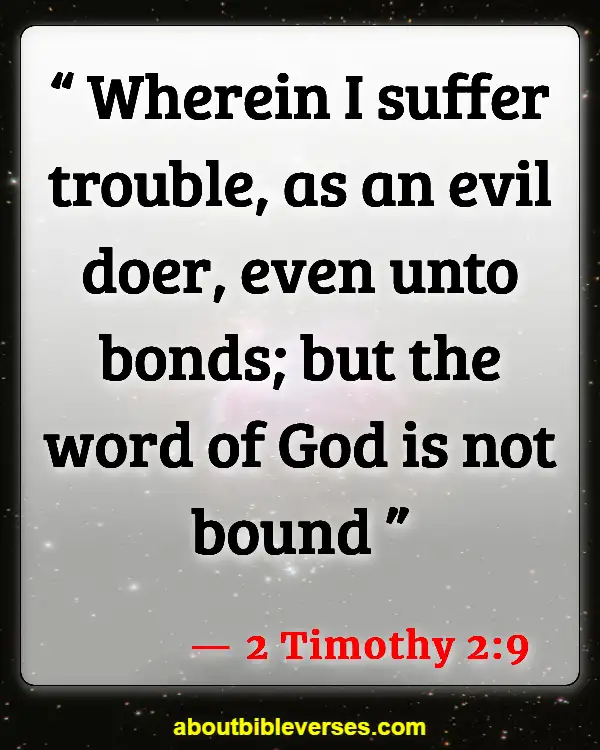 2 Timothy 2:9
"Wherein I suffer trouble, as an evil doer, even unto bonds; but the word of God is not bound"
Matthew 4:19
"And he saith unto them, Follow me, and I will make you fishers of men"
Mark 3:14
"And he ordained twelve, that they should be with him, and that he might send them forth to preach"
Luke 9:2
"And he sent them to preach the kingdom of God, and to heal the sick"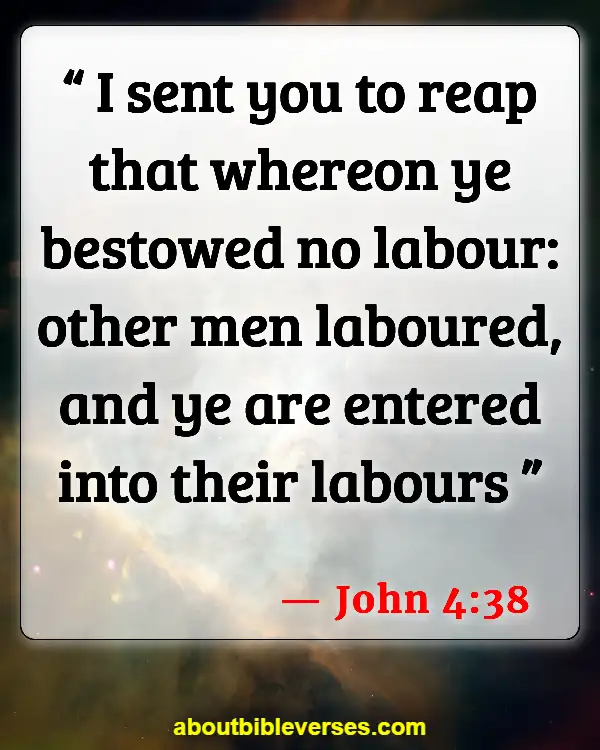 John 4:38
"I sent you to reap that whereon ye bestowed no labour: other men laboured, and ye are entered into their labours"