Hello dear friends, welcome to our site in the name of Jesus Christ. Friends if you want to know how to keep the Devil away from you. Then today's post is for you. Today we will see in the Bible how to keep the Devil away. If you like today's post then definitely comment and share.
Friends, since sin entered the world through Adam and Eve, we all have that sinful nature. As a result, the devil sometimes tries to make us sin so that we can become his prey.
But just then the word of God saves us and rebukes the devil and allows us to say, get away from me which I command you in the name of Jesus. You will see the devil is bound to leave you because the Bible says the devil fears and trembles in the name of Jesus.
Now the question is how to understand whether the devil is working on someone, the answer is in the Bible
1. If there is no truth in someone and he is a liar then the Devil works for him. Because the Devil is a liar and the father of lies (John 8:44).
 That is, to keep the Devil away, we must always remain in the truth, which is only possible if we have a constant relationship with God. Because the Bible says our enemy Devil is very strong like a roaring lion.
2. If one is not an obedient child of God, the devil dwells in him because the spirit of the devil is now at work in the disobedient (Ephesians 2:2). That is, to keep the Devil away, we must be obedient children of God.
3. If someone does not do what is right and does not love others, only thinking about himself, the devil works in him and he is not a child of God, but a child of the Devil (1 John 3:10). Love is God's second commandment.
Friends, there is a vital need to keep the Devil away from us. For on that day of judgment God will cast the devil into the lake of fire forever with all those who let him reign in their lives and follow his commandment(Revelation 20:10).
Let us now look at some other Bible scriptures below that will really help us keep the devil away from us.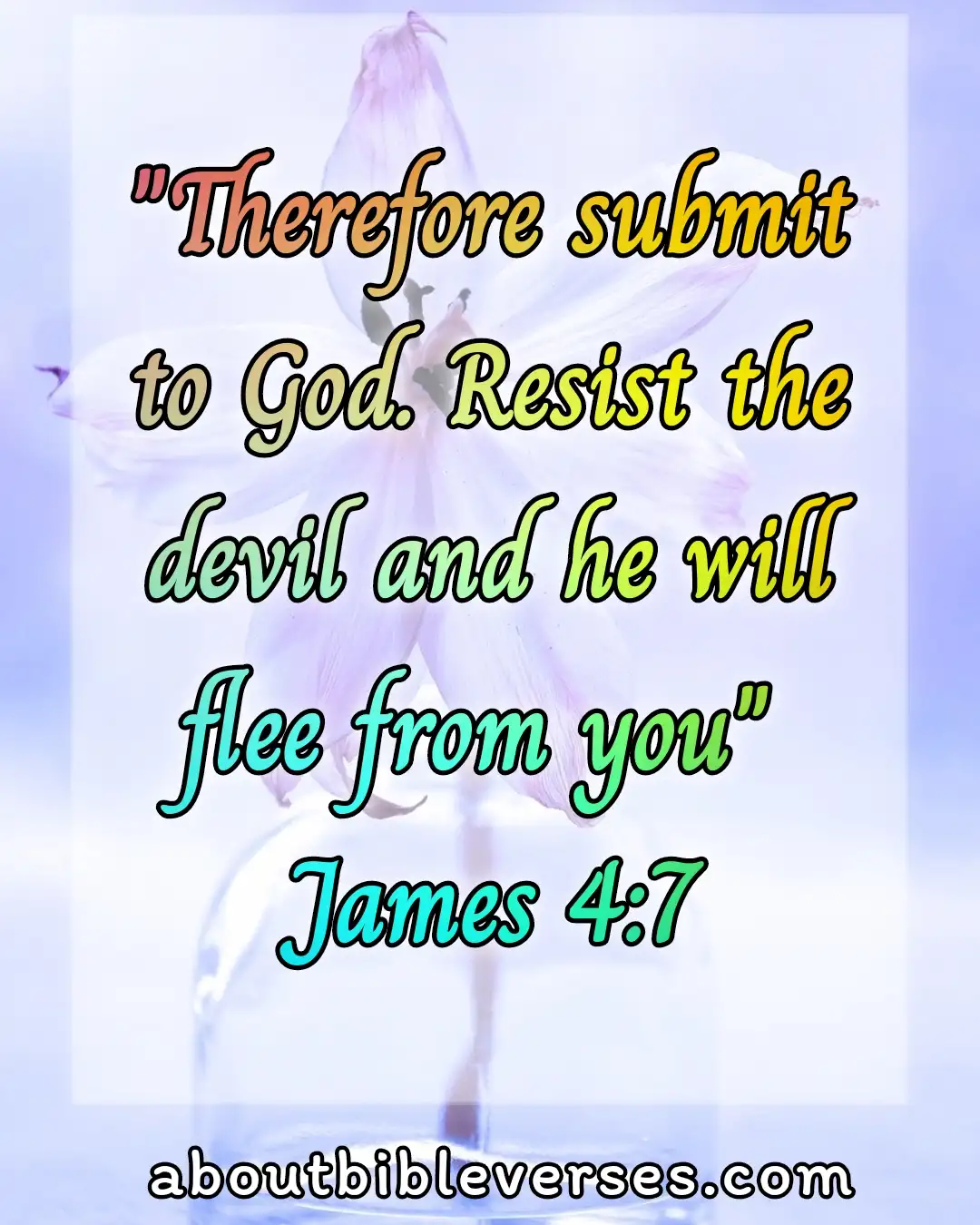 James 4:7
"Submit yourselves therefore to God. Resist the devil, and he will flee from you"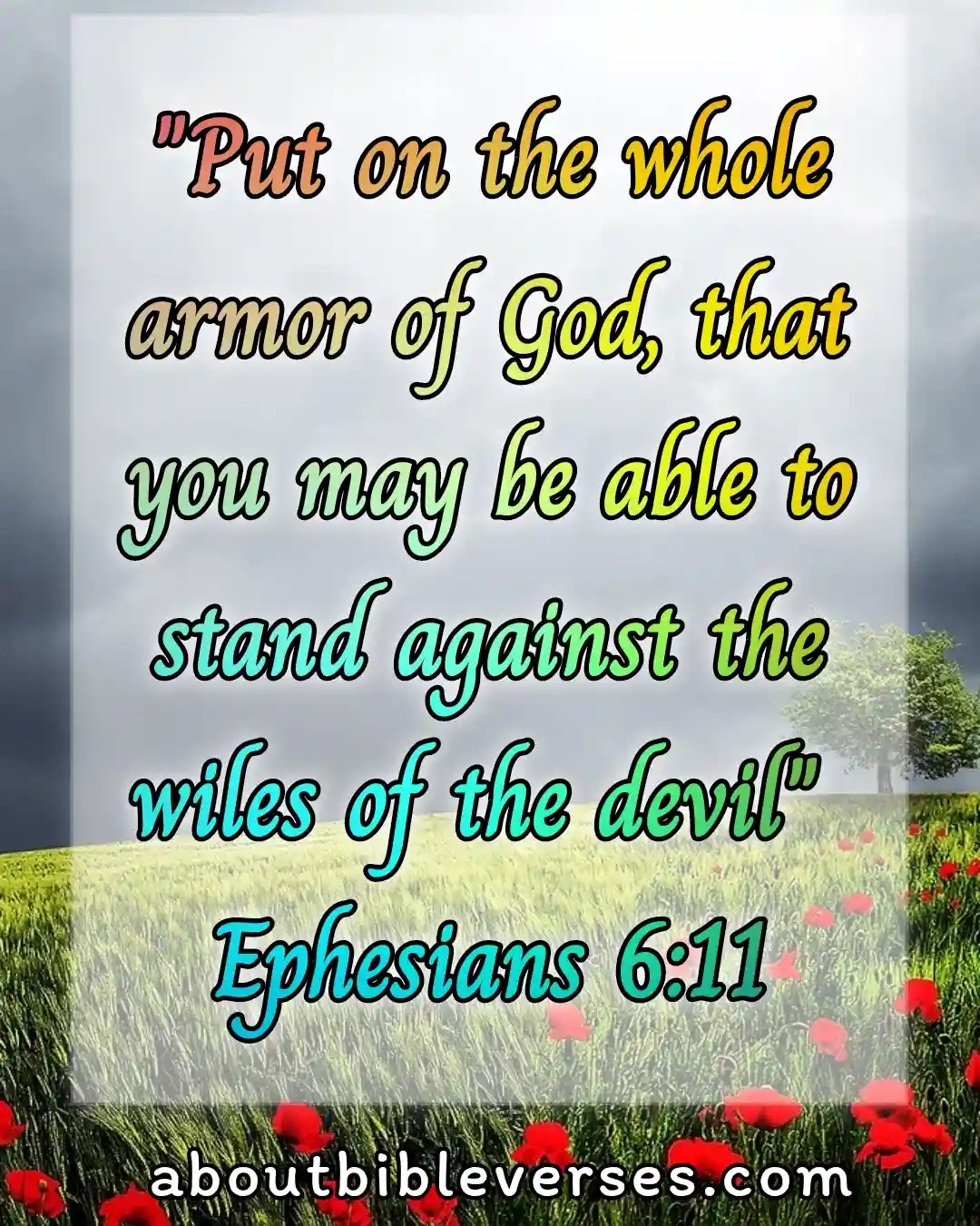 Ephesians 6:11
"Put on the whole armour of God, that ye may be able to stand against the wiles of the devil"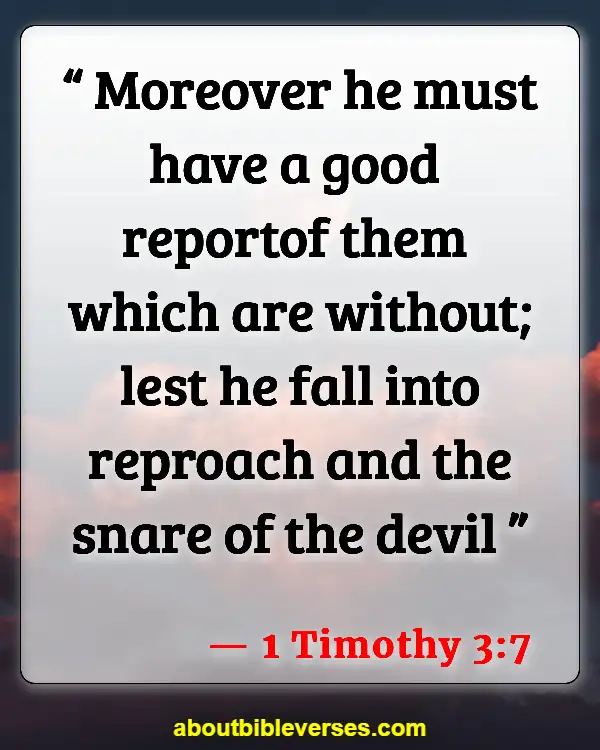 1 Timothy 3:7
"Moreover he must have a good report of them which are without; lest he fall into reproach and the snare of the devil"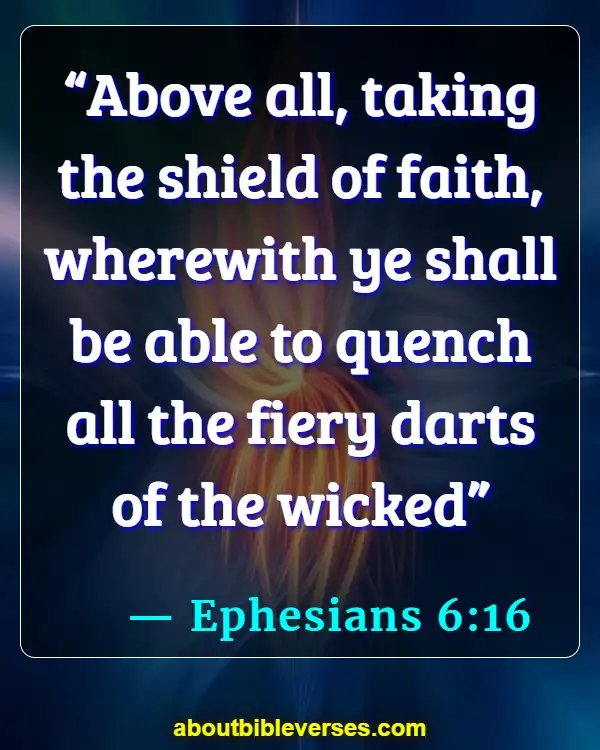 Ephesians 6:16
"Above all, taking the shield of faith, wherewith ye shall be able to quench all the fiery darts of the wicked"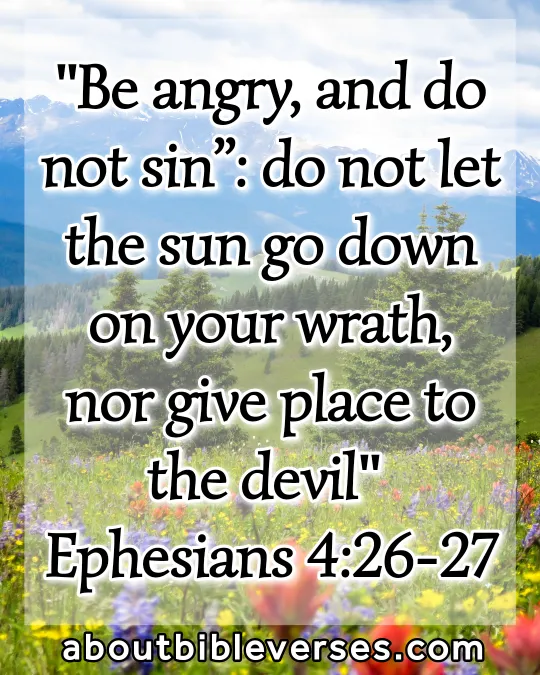 Ephesians 4:26-27
"Be ye angry, and sin not: let not the sun go down upon your wrath: Neither give place to the devil"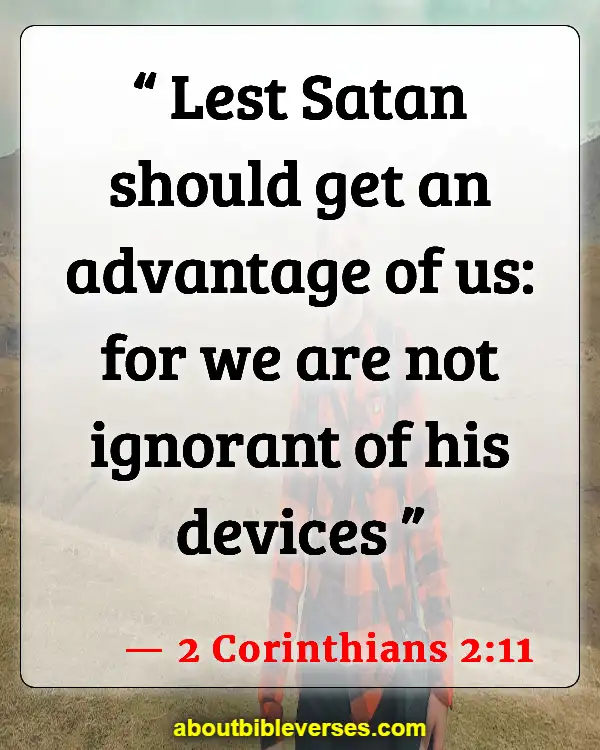 2 Corinthians 2:11
"Lest Satan should get an advantage of us: for we are not ignorant of his devices"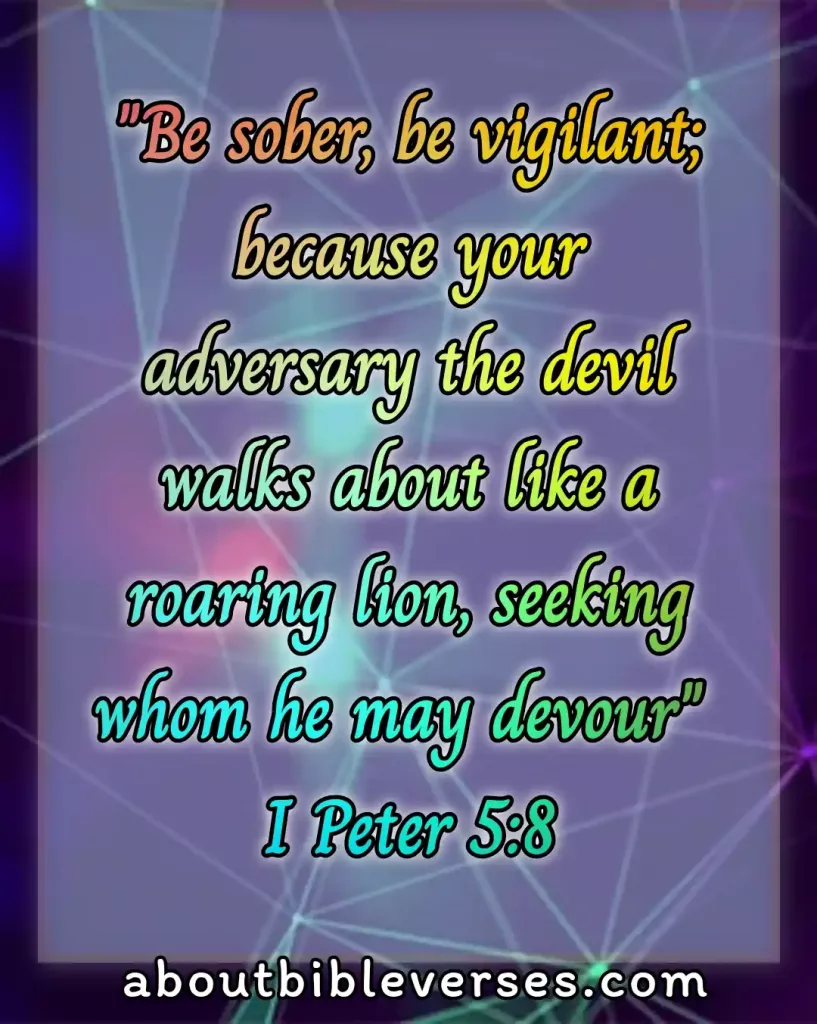 1 Peter 5:8
"Be sober, be vigilant; because your adversary the devil, as a roaring lion, walketh about, seeking whom he may devour"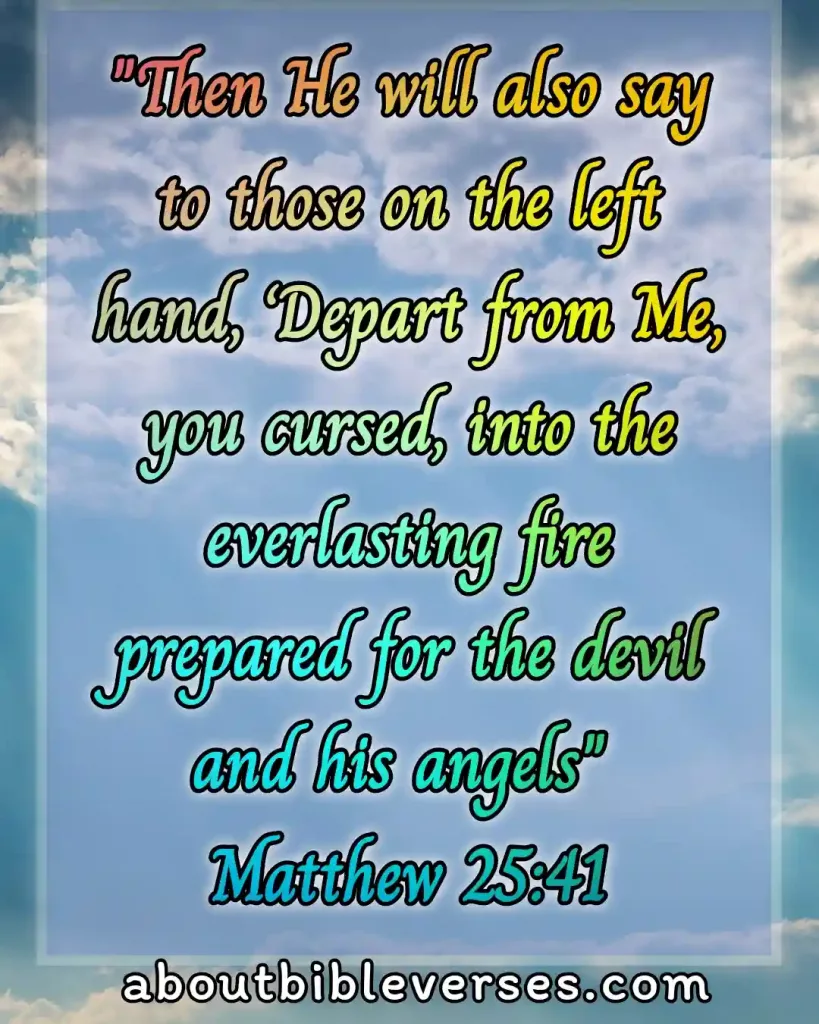 Matthew 25:41
"Then shall he say also unto them on the left hand, Depart from me, ye cursed, into everlasting fire, prepared for the devil and his angels"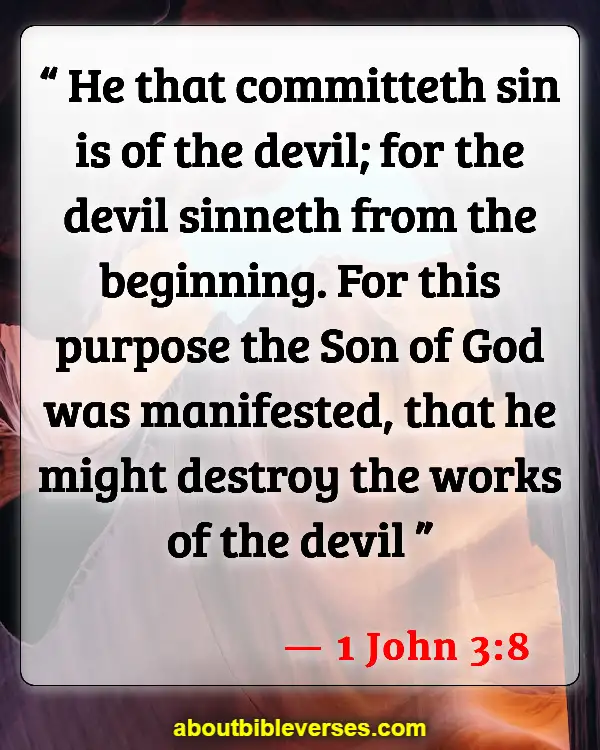 1 John 3:8
"He that committeth sin is of the devil; for the devil sinneth from the beginning. For this purpose the Son of God was manifested, that he might destroy the works of the devil"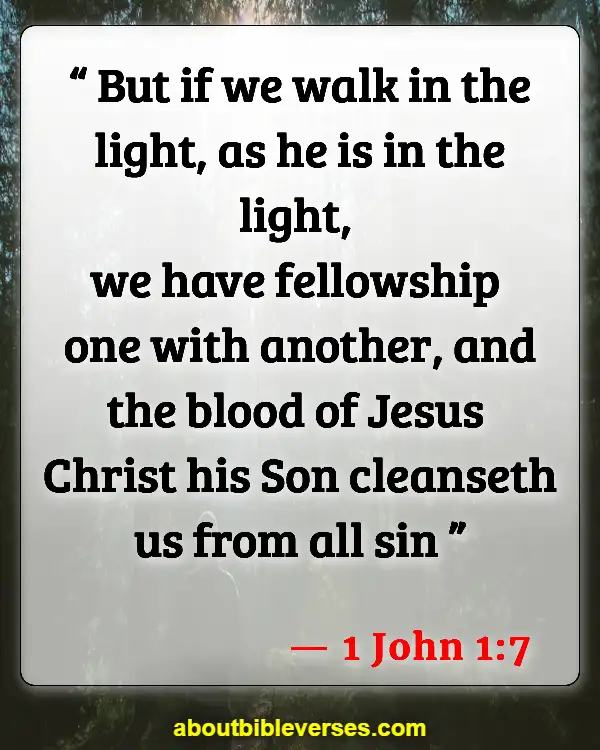 1 John 1:7
"But if we walk in the light, as he is in the light, we have fellowship one with another, and the blood of Jesus Christ his Son cleanseth us from all sin"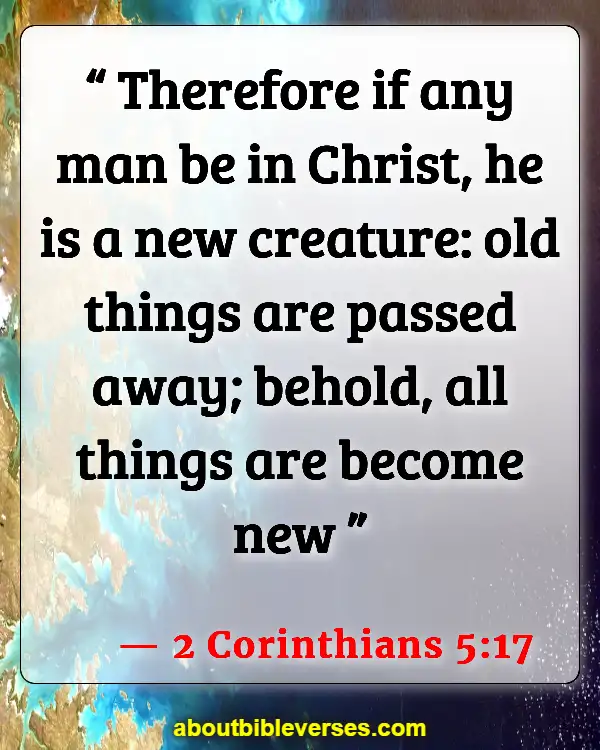 2 Corinthians 5:17
"Therefore if any man be in Christ, he is a new creature: old things are passed away; behold, all things are become new"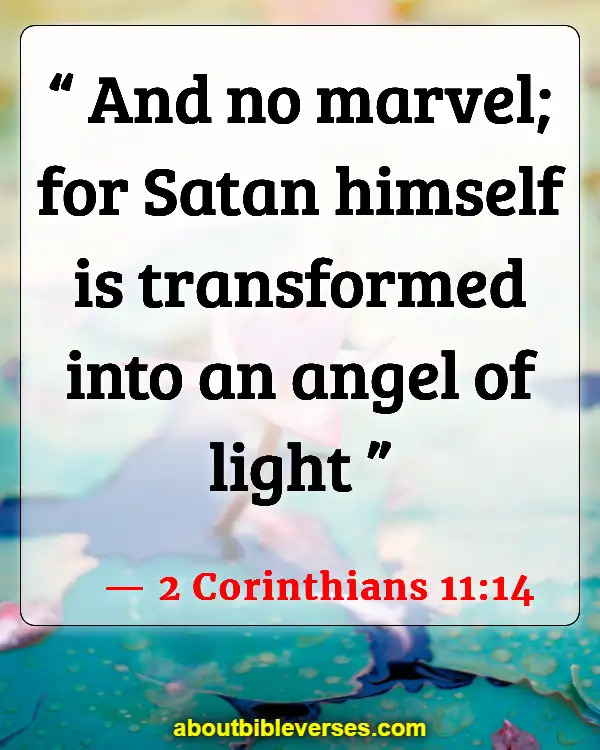 2 Corinthians 11:14
"And no marvel; for Satan himself is transformed into an angel of light"