Hello dear friends, welcome to our site in the name of Jesus Christ. Today we will look at the Bible Scriptures About Jesus Suffering On The Cross In KJV. If you like today's post then definitely comment and share.
Friends, Jesus Christ came to earth and suffered on the cross only for us, he did not do it for himself. Even his coming was prophesied long ago.
Dear friends now let's see the Bible scriptures below that talk about Jesus Suffering On The Cross.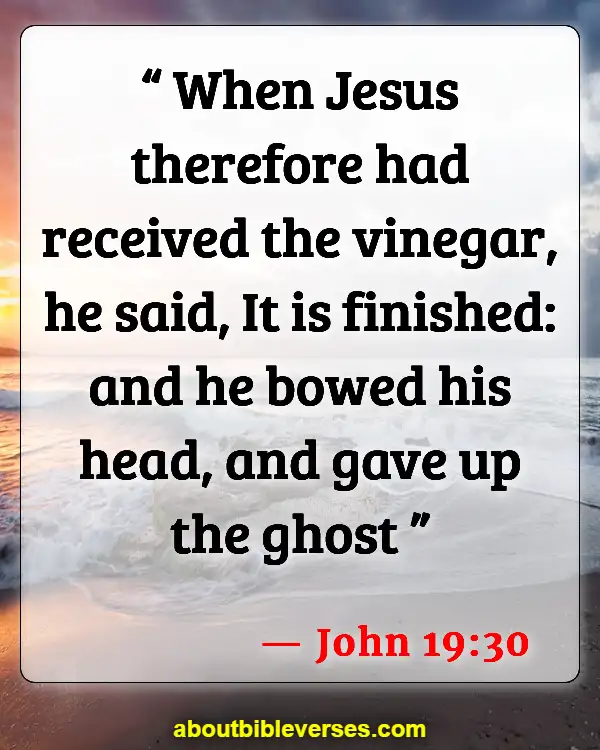 John 19:30
"When Jesus therefore had received the vinegar, he said, It is finished: and he bowed his head, and gave up the ghost"
1 Peter 4:1
"Forasmuch then as Christ hath suffered for us in the flesh, arm yourselves likewise with the same mind: for he that hath suffered in the flesh hath ceased from sin"
John 3:16
"For God so loved the world, that he gave his only begotten Son, that whosoever believeth in him should not perish, but have everlasting life"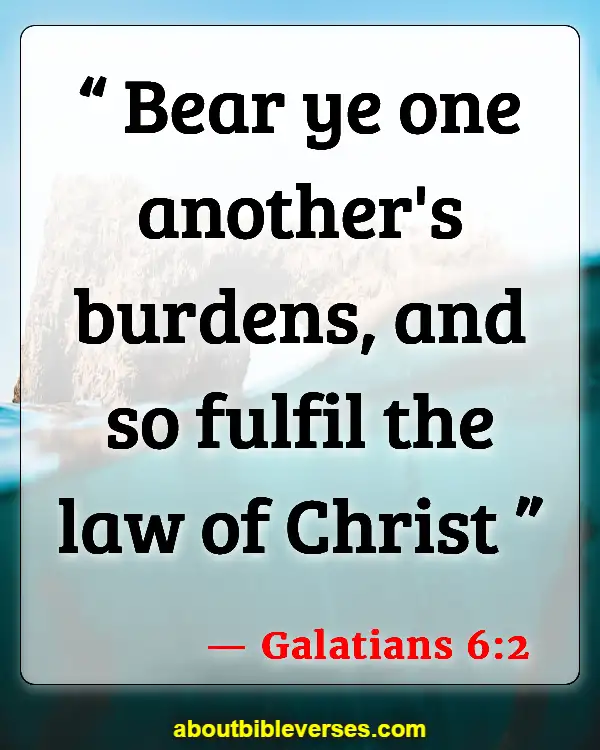 Galatians 6:2
"Bear ye one another's burdens, and so fulfil the law of Christ"
2 Corinthians 1:5
"For as the sufferings of Christ abound in us, so our consolation also aboundeth by Christ"
Romans 8:35
"Who shall separate us from the love of Christ? shall tribulation, or distress, or persecution, or famine, or nakedness, or peril, or sword?"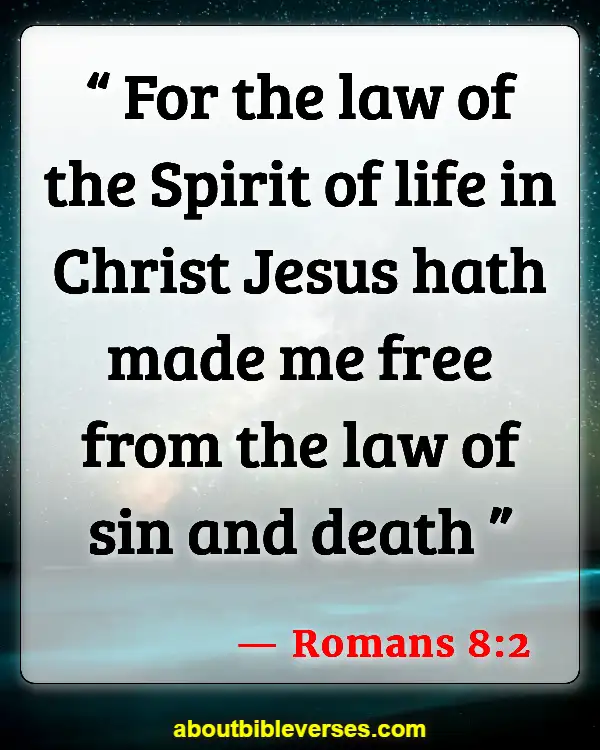 Romans 8:2
"For the law of the Spirit of life in Christ Jesus hath made me free from the law of sin and death"
1 Peter 2:24
"Who his own self bare our sins in his own body on the tree, that we, being dead to sins, should live unto righteousness: by whose stripes ye were healed"
Luke 23:43
"And Jesus said unto him, Verily I say unto thee, Today shalt thou be with me in paradise"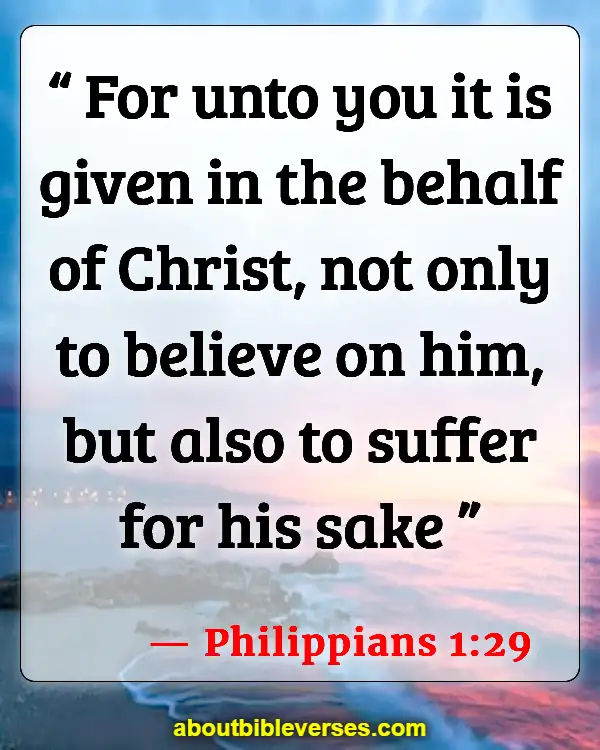 Philippians 1:29
"For unto you it is given in the behalf of Christ, not only to believe on him, but also to suffer for his sake"
Psalm 34:19
"Many are the afflictions of the righteous: but the Lord delivereth him out of them all"
Isaiah 53:3
"He is despised and rejected of men; a man of sorrows, and acquainted with grief: and we hid as it were our faces from him; he was despised, and we esteemed him not"
Romans 5:9
"Much more then, being now justified by his blood, we shall be saved from wrath through him"
Hebrews 2:14
"Forasmuch then as the children are partakers of flesh and blood, he also himself likewise took part of the same; that through death he might destroy him that had the power of death, that is, the devil"
Philippians 3:10
"That I may know him, and the power of his resurrection, and the fellowship of his sufferings, being made conformable unto his death"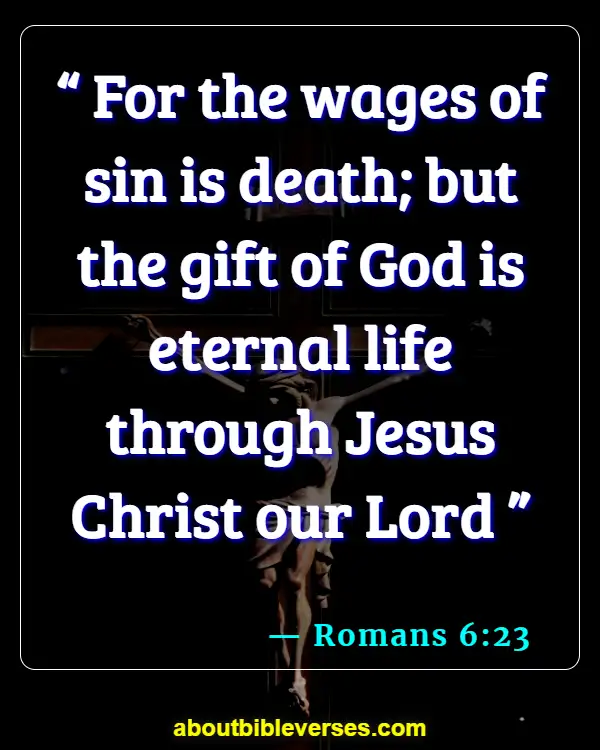 Romans 6:23
"For the wages of sin is death; but the gift of God is eternal life through Jesus Christ our Lord"
Romans 5:3
"And not only so, but we glory in tribulations also: knowing that tribulation worketh patience"
Matthew 27:46
"And about the ninth hour Jesus cried with a loud voice, saying, Eli, Eli, lama sabachthani? that is to say, My God, my God, why hast thou forsaken me?"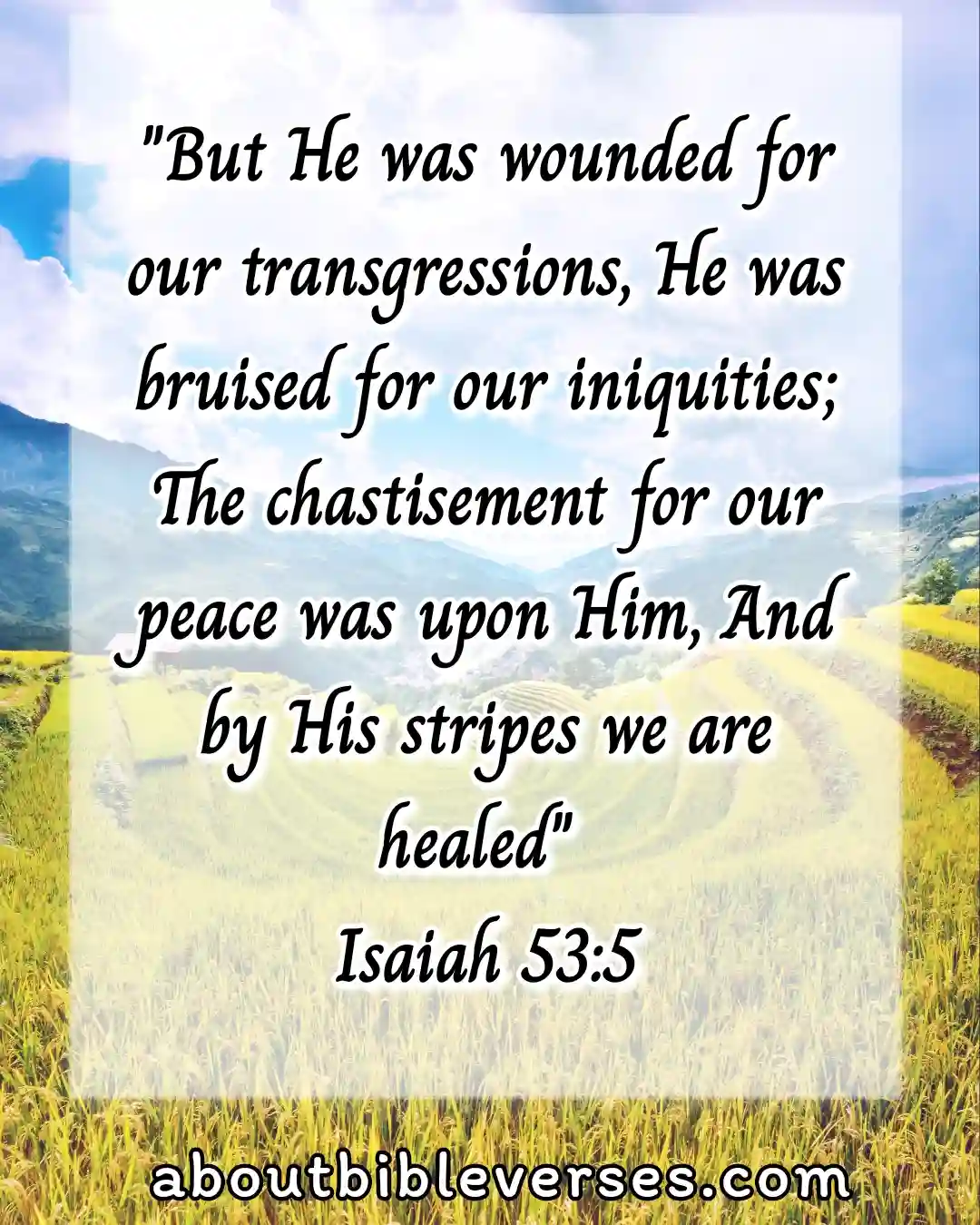 Isaiah 53:5
"But he was wounded for our transgressions, he was bruised for our iniquities: the chastisement of our peace was upon him; and with his stripes we are healed"
Galatians 6:14
"But God forbid that I should glory, save in the cross of our Lord Jesus Christ, by whom the world is crucified unto me, and I unto the world"
Isaiah 53:4
"Surely he hath borne our griefs, and carried our sorrows: yet we did esteem him stricken, smitten of God, and afflicted"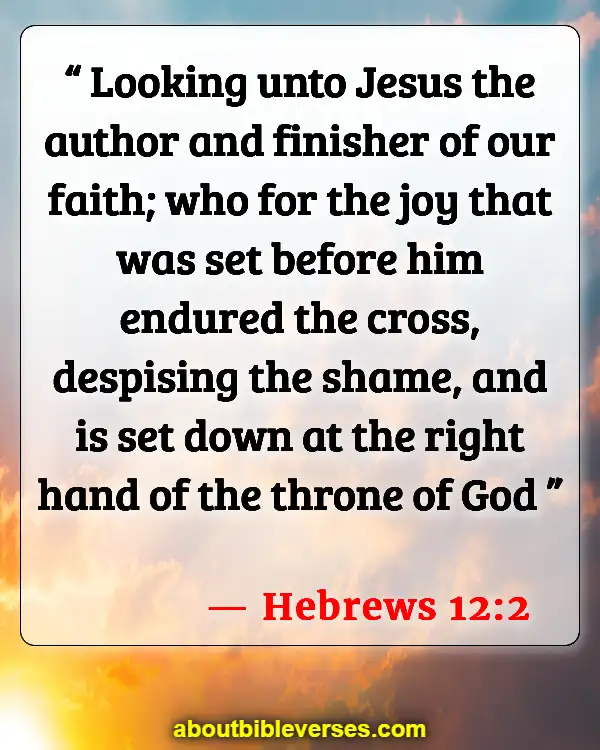 Hebrews 12:2
"Looking unto Jesus the author and finisher of our faith; who for the joy that was set before him endured the cross, despising the shame, and is set down at the right hand of the throne of God"
Hebrews 9:14
"How much more shall the blood of Christ, who through the eternal Spirit offered himself without spot to God, purge your conscience from dead works to serve the living God?"
John 16:33
"These things I have spoken unto you, that in me ye might have peace. In the world ye shall have tribulation: but be of good cheer; I have overcome the world"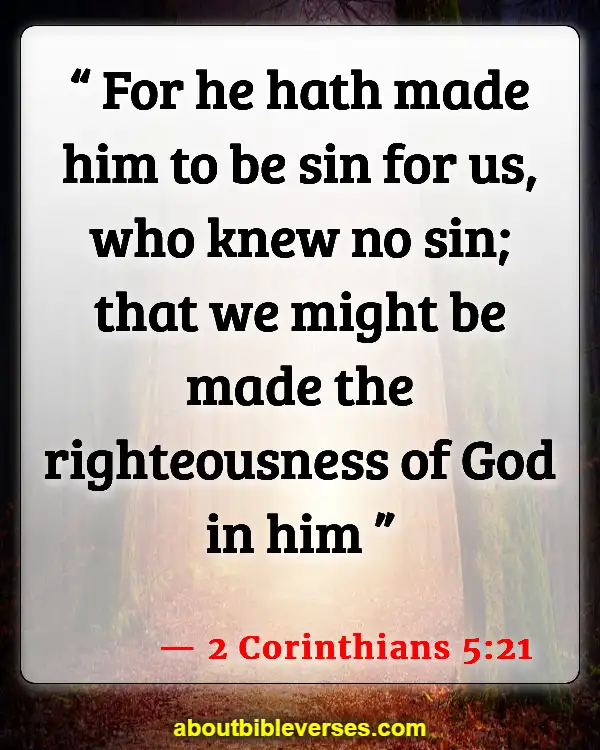 2 Corinthians 5:21
"For he hath made him to be sin for us, who knew no sin; that we might be made the righteousness of God in him"
2 Timothy 3:12
"Yea, and all that will live godly in Christ Jesus shall suffer persecution"
1 Peter 3:18
"For Christ also hath once suffered for sins, the just for the unjust, that he might bring us to God, being put to death in the flesh, but quickened by the Spirit"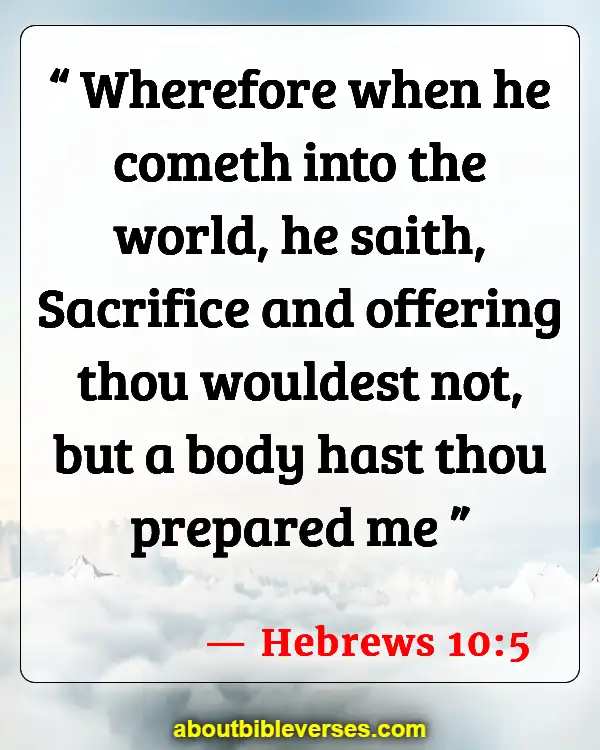 Hebrews 10:5
"Wherefore when he cometh into the world, he saith, Sacrifice and offering thou wouldest not, but a body hast thou prepared me"
Luke 23:46
"And when Jesus had cried with a loud voice, he said, Father, into thy hands I commend my spirit: and having said thus, he gave up the ghost"
1 Peter 4:13
"But rejoice, inasmuch as ye are partakers of Christ's sufferings; that, when his glory shall be revealed, ye may be glad also with exceeding joy"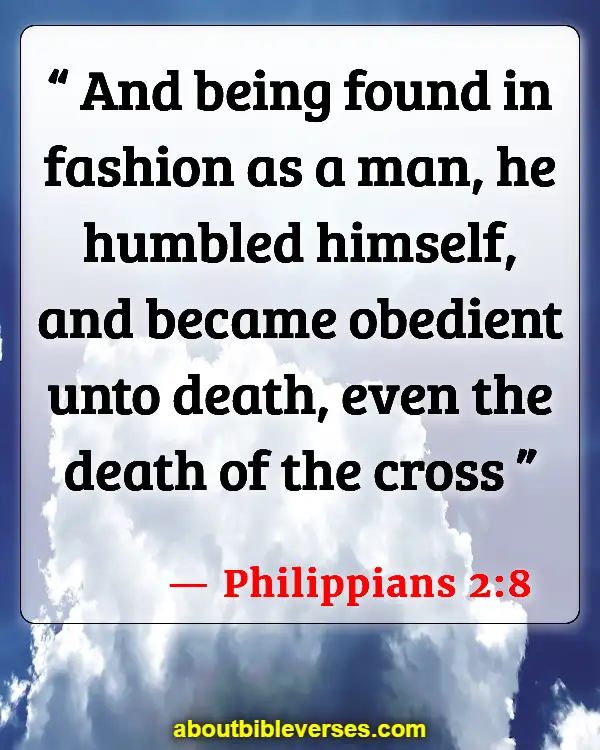 Philippians 2:8
"And being found in fashion as a man, he humbled himself, and became obedient unto death, even the death of the cross"
Hebrews 9:26
"For then must he often have suffered since the foundation of the world: but now once in the end of the world hath he appeared to put away sin by the sacrifice of himself"
Hebrews 5:8
"Though he were a Son, yet learned he obedience by the things which he suffered"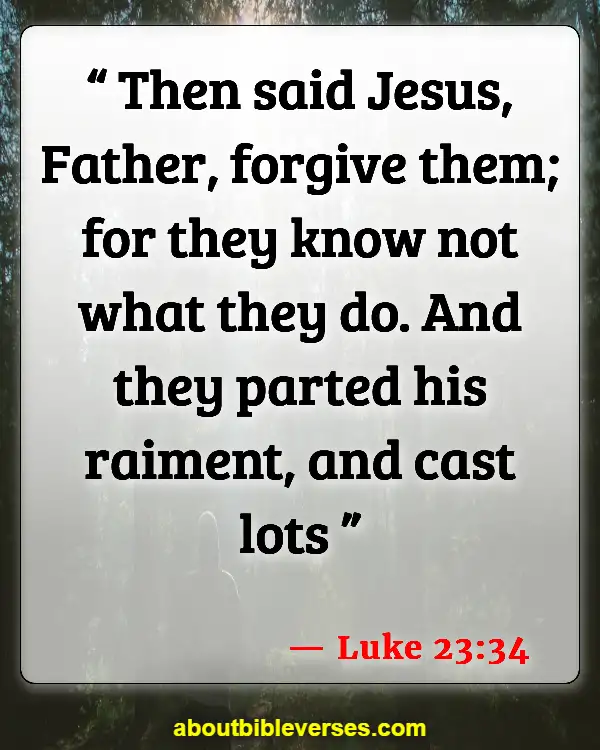 Luke 23:34
"Then said Jesus, Father, forgive them; for they know not what they do. And they parted his raiment, and cast lots"
1 John 2:2
"And he is the propitiation for our sins: and not for ours only, but also for the sins of the whole world"
1 Peter 3:14
"But and if ye suffer for righteousness' sake, happy are ye: and be not afraid of their terror, neither be troubled"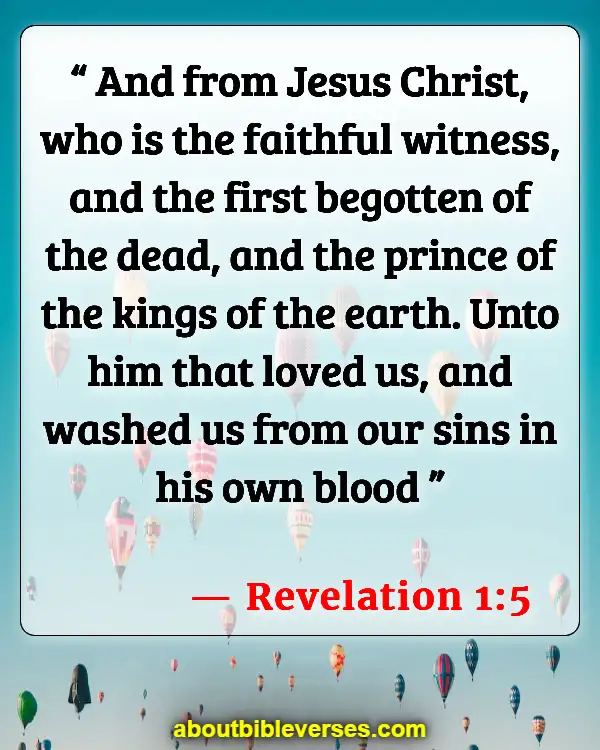 Revelation 1:5
"And from Jesus Christ, who is the faithful witness, and the first begotten of the dead, and the prince of the kings of the earth. Unto him that loved us, and washed us from our sins in his own blood"