Hello dear friends, welcome to our site in the name of Jesus Christ. Today we will look at the Bible Scriptures About Honoring God's Name In KJV. If you like today's post then definitely comment and share.
Honoring God's name is a profound and deeply enriching part of our spiritual journey. It's a beacon of light, a symbol of love and hope. We honor it by living our lives in a way that reflects His grace and kindness. Just as the stars twinkle in the vast night sky, showing us their shimmering glory, God's name radiates through our actions. Every act of kindness, every word of love, every moment of compassion can serve as a tribute to His name.
Dear Friends, The beauty of a gem is best seen when light shines through it, revealing its true colors. Similarly, we illuminate God's name when we allow His love to shine through us. By treating others with kindness and respect, we become conduits of His divine light. We honor His name by being the best versions of ourselves, filled with love and kindness.
To honor God's name, we need not do grand gestures or enact elaborate rituals. The simplest actions can be the most profound. A comforting word to a friend in need, a meal shared with a stranger, a helping hand extended to someone struggling, all these small acts done with love, echo His name in the deepest corners of our hearts.
God's name is more than a word, it's a calling, a beacon urging us to seek higher ideals, to strive towards love, compassion, and kindness. We honor His name not just by how we treat others, but also by how we treat ourselves. So, let's fill our lives with love, and through this love, let's illuminate the divine gem that is God's name.
here are the verses that speak to the idea of honoring God's name through our actions and attitudes,These verses convey a range of behaviors and attitudes that embody honoring God's name, from love and kindness to integrity and righteousness.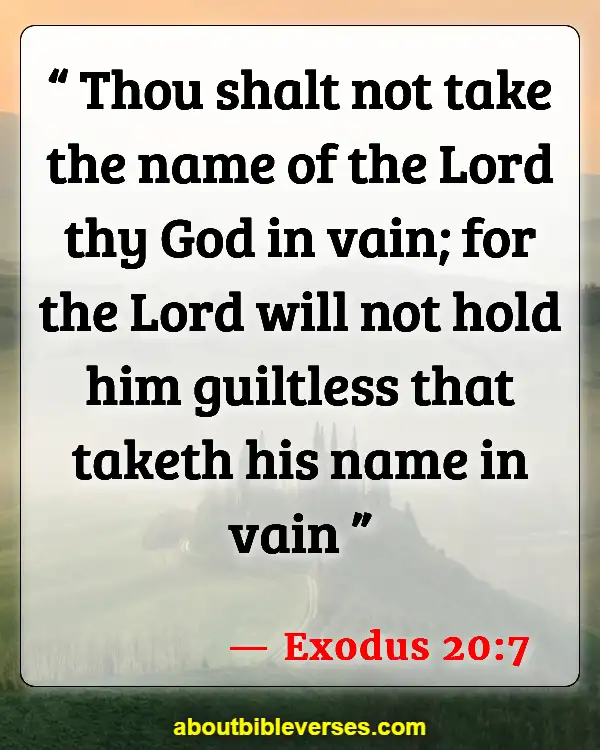 Exodus 20:7
"Thou shalt not take the name of the Lord thy God in vain; for the Lord will not hold him guiltless that taketh his name in vain"
Deuteronomy 28:58
"If thou wilt not observe to do all the words of this law that are written in this book, that thou mayest fear this glorious and fearful name, The Lord Thy God"
Psalm 86:11
"Teach me thy way, O Lord ; I will walk in thy truth: unite my heart to fear thy name"
Proverbs 3:6
"In all thy ways acknowledge him, and he shall direct thy paths"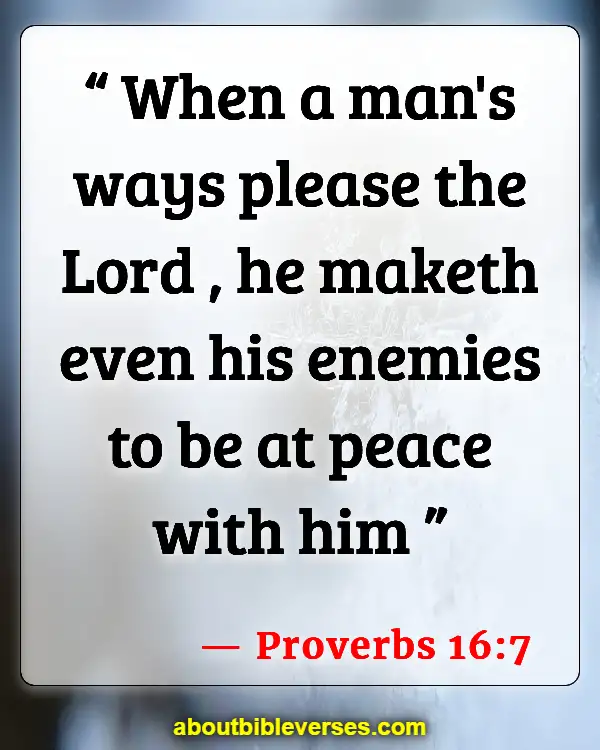 Proverbs 16:7
"When a man's ways please the Lord , he maketh even his enemies to be at peace with him"
Proverbs 21:21
"He that followeth after righteousness and mercy findeth life, righteousness, and honour"
Matthew 5:16
"Let your light so shine before men, that they may see your good works, and glorify your Father which is in heaven"
Matthew 22:37
"Jesus said unto him, Thou shalt love the Lord thy God with all thy heart, and with all thy soul, and with all thy mind"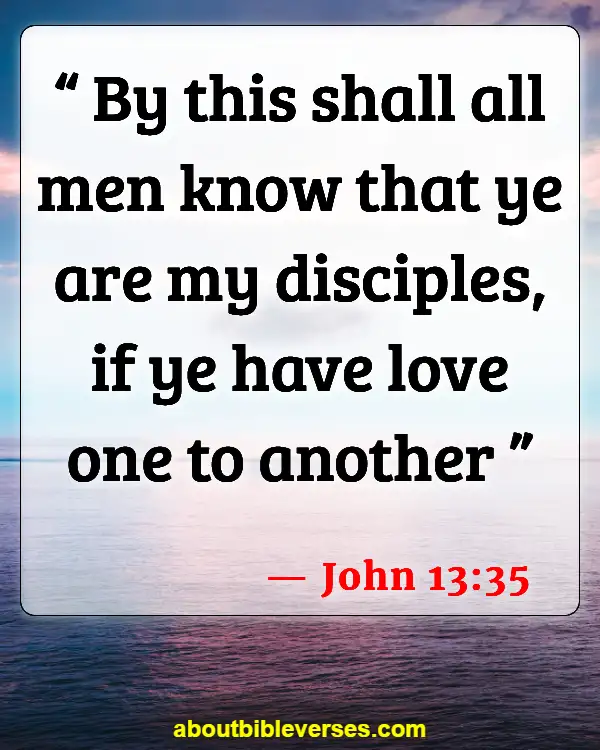 John 13:35
"By this shall all men know that ye are my disciples, if ye have love one to another"
John 14:15
"If ye love me, keep my commandments"
Romans 12:1
"I beseech you therefore, brethren, by the mercies of God, that ye present your bodies a living sacrifice, holy, acceptable unto God, which is your reasonable service"
Romans 12:9
"Let love be without dissimulation. Abhor that which is evil; cleave to that which is good"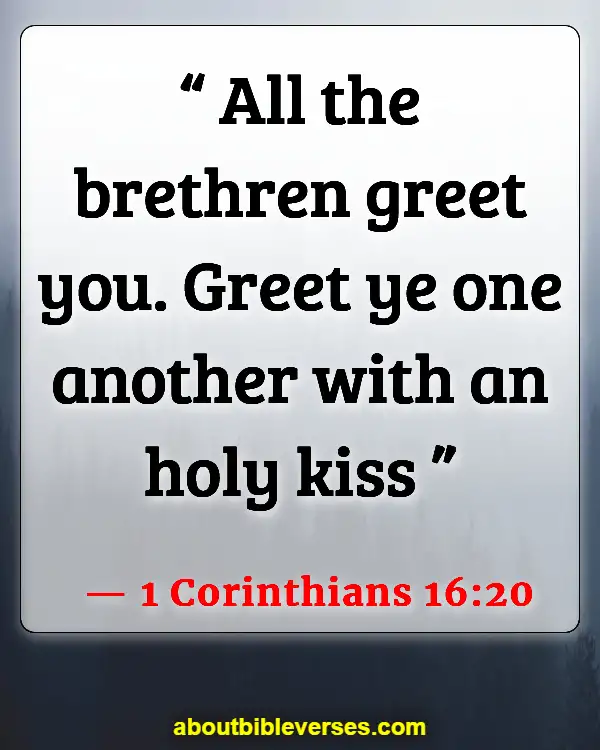 1 Corinthians 6:20
"For ye are bought with a price: therefore glorify God in your body, and in your spirit, which are God's"
1 Corinthians 10:31
"Whether therefore ye eat, or drink, or whatsoever ye do, do all to the glory of God"
2 Corinthians 5:20
"Now then we are ambassadors for Christ, as though God did beseech you by us: we pray you in Christ's stead, be ye reconciled to God"
Galatians 5:22-23
"But the fruit of the Spirit is love, joy, peace, longsuffering, gentleness, goodness, faith, Meekness, temperance: against such there is no law"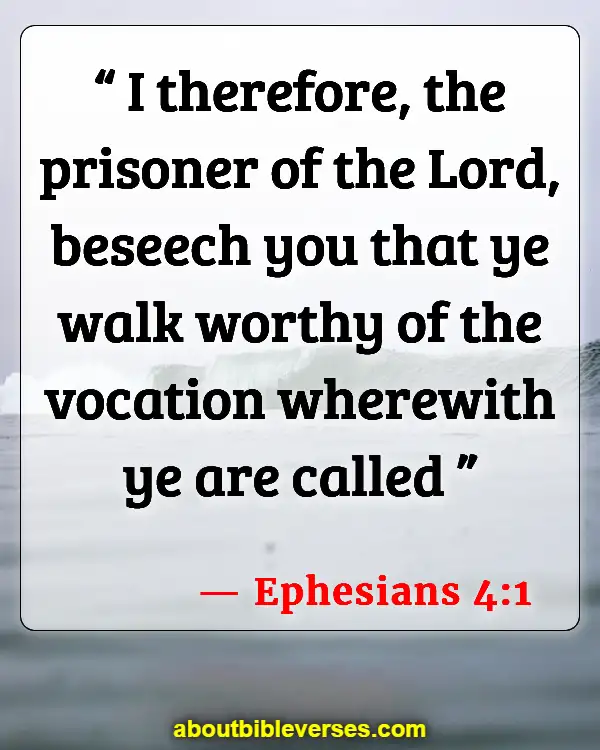 Ephesians 4:1
"I therefore, the prisoner of the Lord, beseech you that ye walk worthy of the vocation wherewith ye are called"
Ephesians 4:32
"And be ye kind one to another, tenderhearted, forgiving one another, even as God for Christ's sake hath forgiven you"
Philippians 1:27
"Only let your conversation be as it becometh the gospel of Christ: that whether I come and see you, or else be absent, I may hear of your affairs, that ye stand fast in one spirit, with one mind striving together for the faith of the gospel"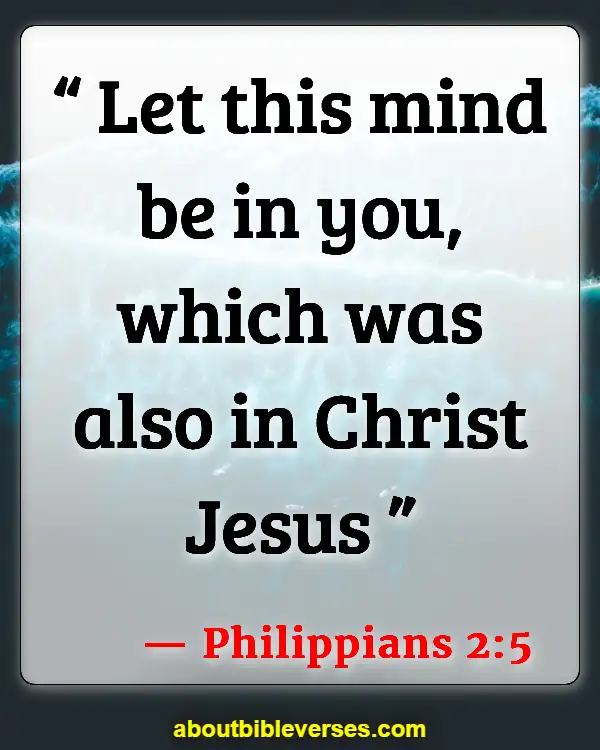 Philippians 2:5
"Let this mind be in you, which was also in Christ Jesus"
Colossians 3:12
"Put on therefore, as the elect of God, holy and beloved, bowels of mercies, kindness, humbleness of mind, meekness, longsuffering"
Colossians 3:17
"And whatsoever ye do in word or deed, do all in the name of the Lord Jesus, giving thanks to God and the Father by him"
1 Thessalonians 5:15
"See that none render evil for evil unto any man; but ever follow that which is good, both among yourselves, and to all men"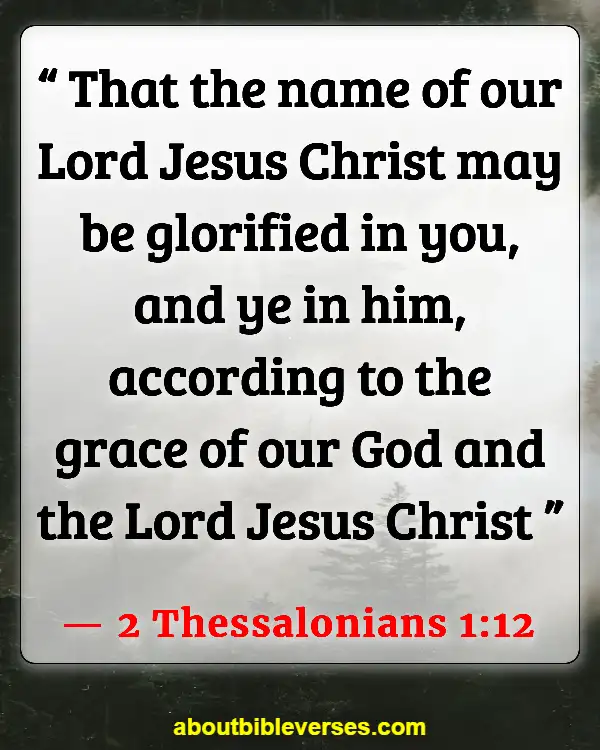 2 Thessalonians 1:12
"That the name of our Lord Jesus Christ may be glorified in you, and ye in him, according to the grace of our God and the Lord Jesus Christ"
1 Timothy 4:12
"Let no man despise thy youth; but be thou an example of the believers, in word, in conversation, in charity, in spirit, in faith, in purity"
2 Timothy 2:22
"Flee also youthful lusts: but follow righteousness, faith, charity, peace, with them that call on the Lord out of a pure heart"
Titus 2:7
"In all things shewing thyself a pattern of good works: in doctrine shewing uncorruptness, gravity, sincerity"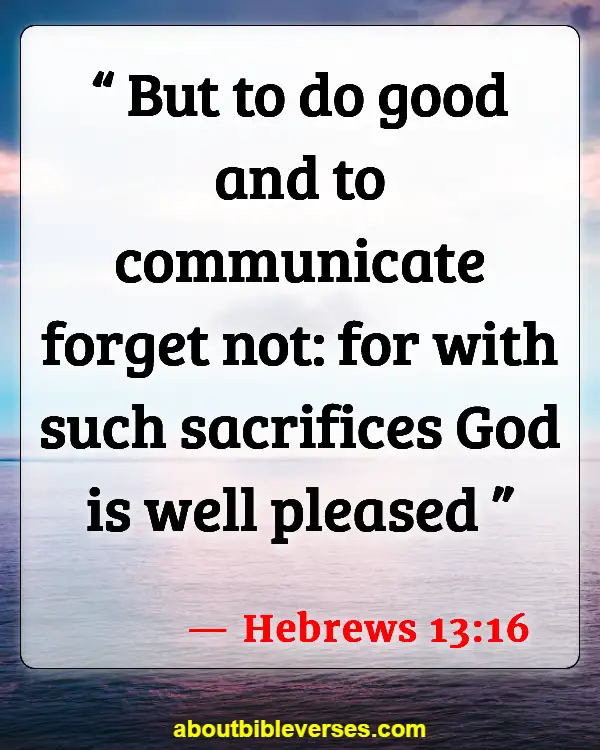 Hebrews 13:16
"But to do good and to communicate forget not: for with such sacrifices God is well pleased"
James 2:8
"If ye fulfil the royal law according to the scripture, Thou shalt love thy neighbour as thyself, ye do well"
James 3:13
"Who is a wise man and endued with knowledge among you? let him shew out of a good conversation his works with meekness of wisdom"
1 Peter 1:15
"But as he which hath called you is holy, so be ye holy in all manner of conversation"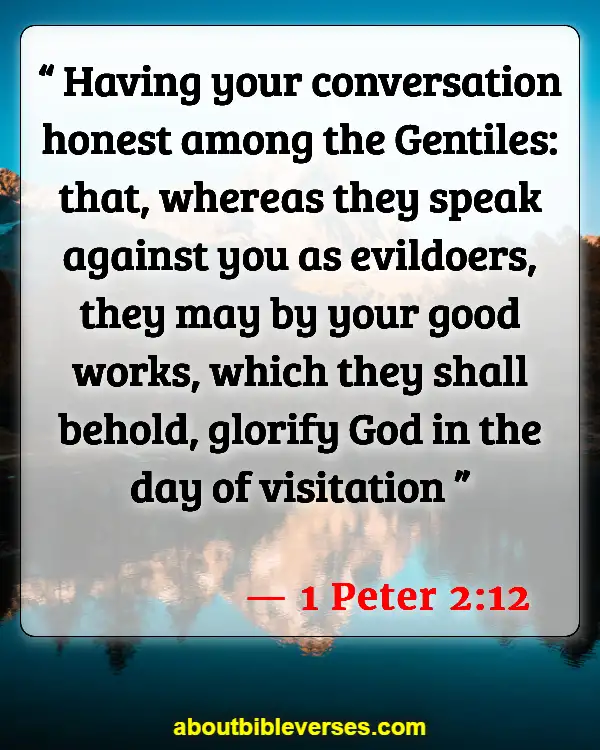 1 Peter 2:12
"Having your conversation honest among the Gentiles: that, whereas they speak against you as evildoers, they may by your good works, which they shall behold, glorify God in the day of visitation"
1 Peter 3:16
"Having a good conscience; that, whereas they speak evil of you, as of evildoers, they may be ashamed that falsely accuse your good conversation in Christ"
1 Peter 4:10
"As every man hath received the gift, even so minister the same one to another, as good stewards of the manifold grace of God"
2 Peter 1:5-7
"And beside this, giving all diligence, add to your faith virtue; and to virtue knowledge; And to knowledge temperance; and to temperance patience; and to patience godliness; And to godliness brotherly kindness; and to brotherly kindness charity"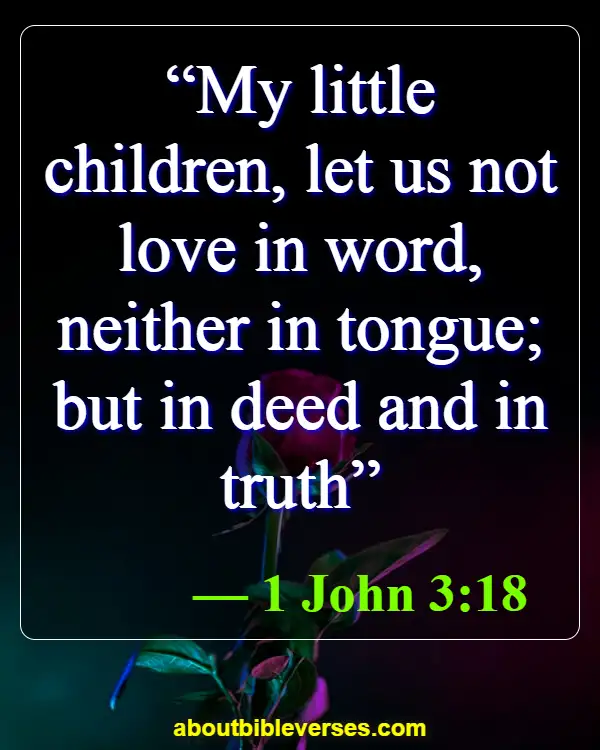 1 John 3:18
"My little children, let us not love in word, neither in tongue; but in deed and in truth"
1 John 4:20
"If a man say, I love God, and hateth his brother, he is a liar: for he that loveth not his brother whom he hath seen, how can he love God whom he hath not seen?"
3 John 1:11
"Beloved, follow not that which is evil, but that which is good. He that doeth good is of God: but he that doeth evil hath not seen God"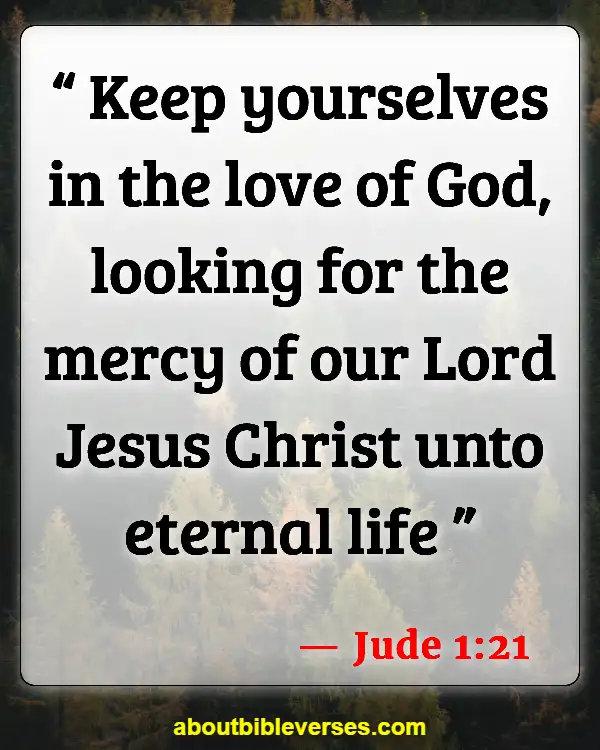 Jude 1:21
"Keep yourselves in the love of God, looking for the mercy of our Lord Jesus Christ unto eternal life"