Dear friends, Bible teaching warns us against greed and selfishness. It tells us that a heart filled with greed is like a vessel with a hole, it will never be full. Greed makes us chase after things that never satisfy. It's a path that can lead us away from kindness and compassion, making us forget the value of what we already have.
Selfishness, on the other hand, isolates us. It turns our focus inward and blinds us to the needs of those around us. When we only think of ourselves, we might survive, but we won't thrive.
But the Bible also offers us wisdom on how to combat these feelings. It teaches us to be content with what we have and to share our blessings with others.
The Bible teaches us to live in a spirit of humility and compassion. It encourages us to put others' needs before our own, promoting a sense of unity and communal responsibility. This is not to say we should neglect our needs, but we shouldn't let selfish desires lead us astray.
So friends, Let's turn away from greed and selfishness, and instead, let's open our hearts to kindness, compassion, and sharing. That's the way to true happiness and fulfillment, according to the Bible's teachings.
Friends, here are some Bible verses that speak about greed, selfishness, and the virtues of generosity, kindness, and love: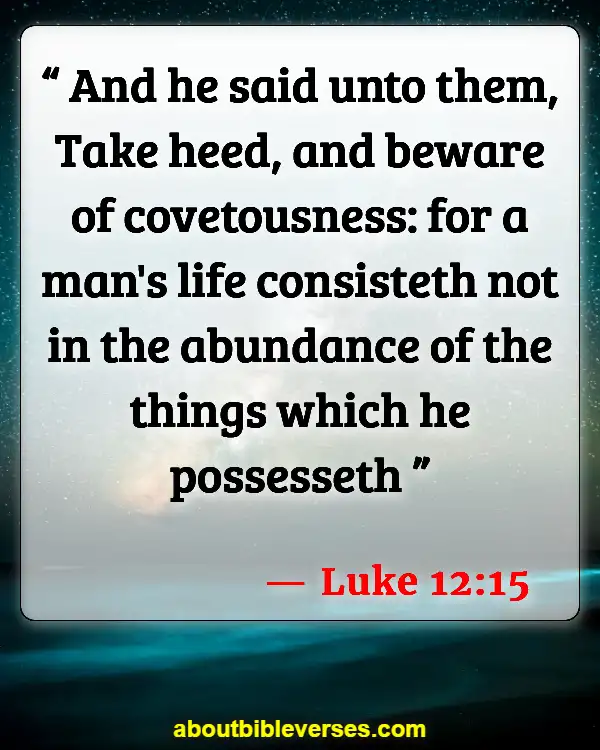 Luke 12:15
"And he said unto them, Take heed, and beware of covetousness: for a man's life consisteth not in the abundance of the things which he possesseth"
Matthew 6:24
"No man can serve two masters: for either he will hate the one, and love the other; or else he will hold to the one, and despise the other. Ye cannot serve God and mammon"
Ecclesiastes 5:10
"He that loveth silver shall not be satisfied with silver; nor he that loveth abundance with increase: this is also vanity"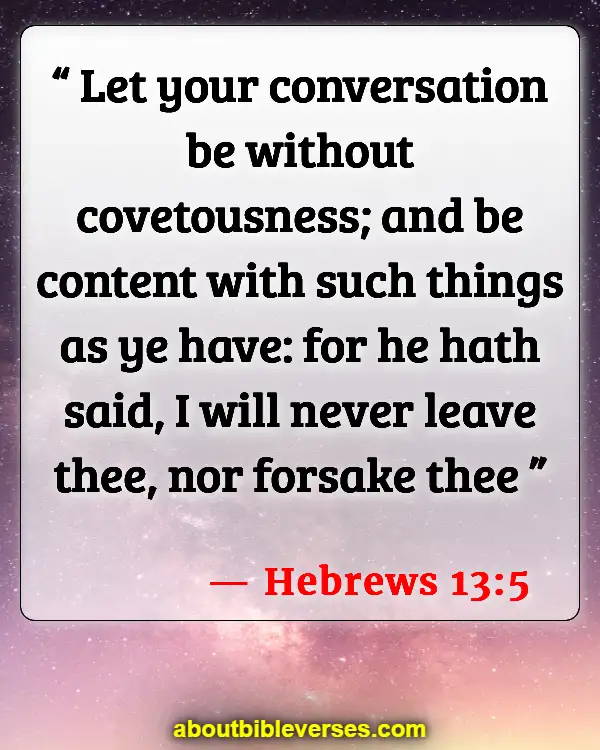 Hebrews 13:5
"Let your conversation be without covetousness; and be content with such things as ye have: for he hath said, I will never leave thee, nor forsake thee"
1 Timothy 6:10
"For the love of money is the root of all evil: which while some coveted after, they have erred from the faith, and pierced themselves through with many sorrows"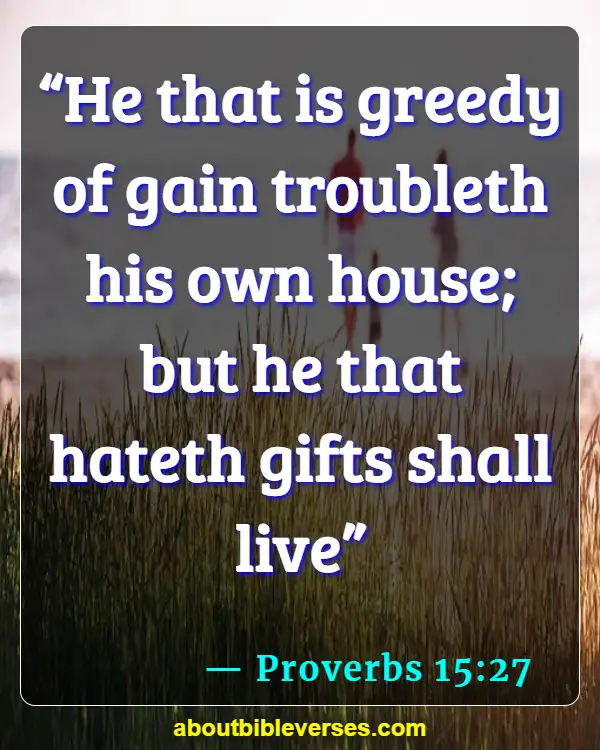 Proverbs 15:27
"He that is greedy of gain troubleth his own house; but he that hateth gifts shall live"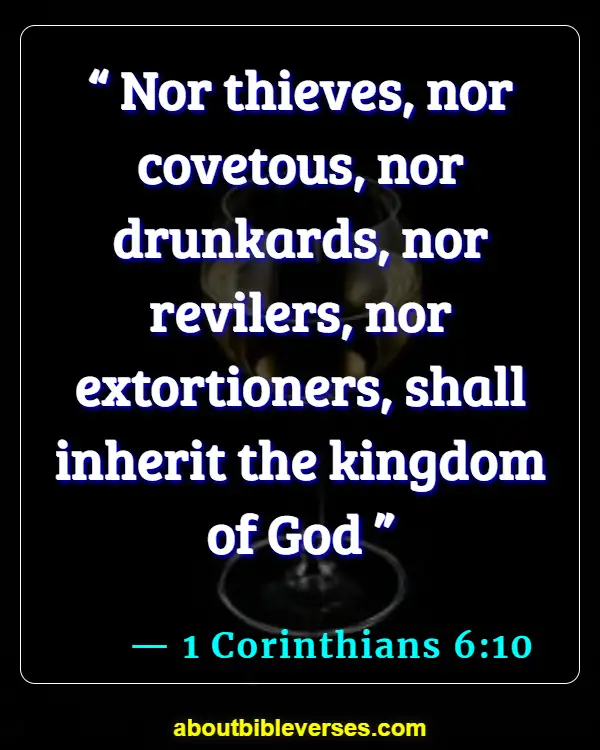 1 Corinthians 6:10
"Nor thieves, nor covetous, nor drunkards, nor revilers, nor extortioners, shall inherit the kingdom of God"
Proverbs 1:19
"So are the ways of every one that is greedy of gain; which taketh away the life of the owners thereof"
Acts 20:35
"I have shewed you all things, how that so labouring ye ought to support the weak, and to remember the words of the Lord Jesus, how he said, It is more blessed to give than to receive"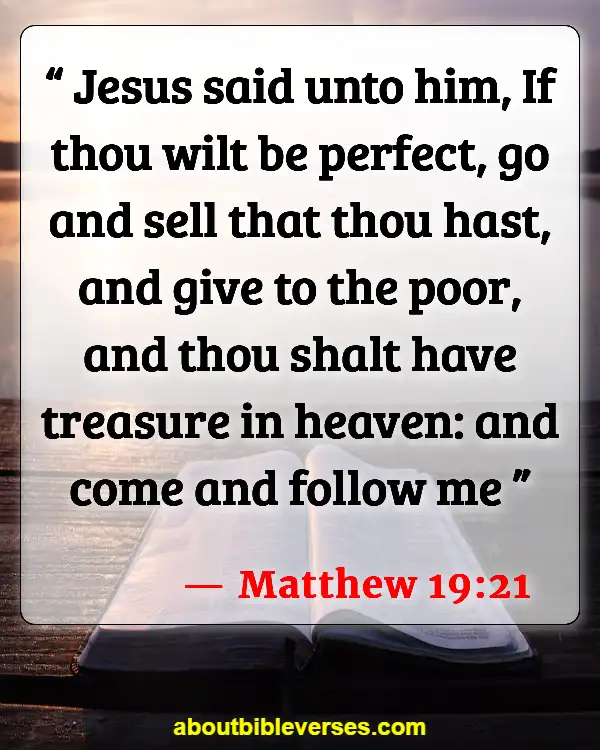 Matthew 19:21
"Jesus said unto him, If thou wilt be perfect, go and sell that thou hast, and give to the poor, and thou shalt have treasure in heaven: and come and follow me"
Luke 6:38
"Give, and it shall be given unto you; good measure, pressed down, and shaken together, and running over, shall men give into your bosom. For with the same measure that ye mete withal it shall be measured to you again"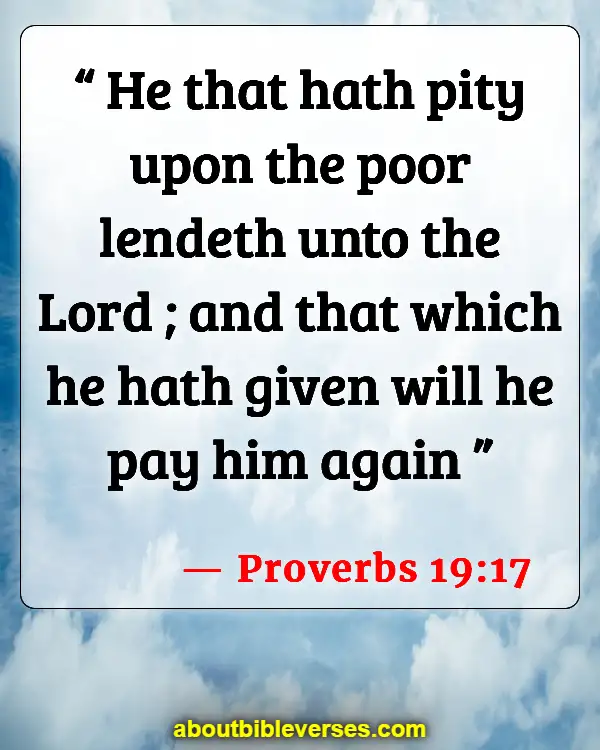 Proverbs 19:17
"He that hath pity upon the poor lendeth unto the Lord ; and that which he hath given will he pay him again"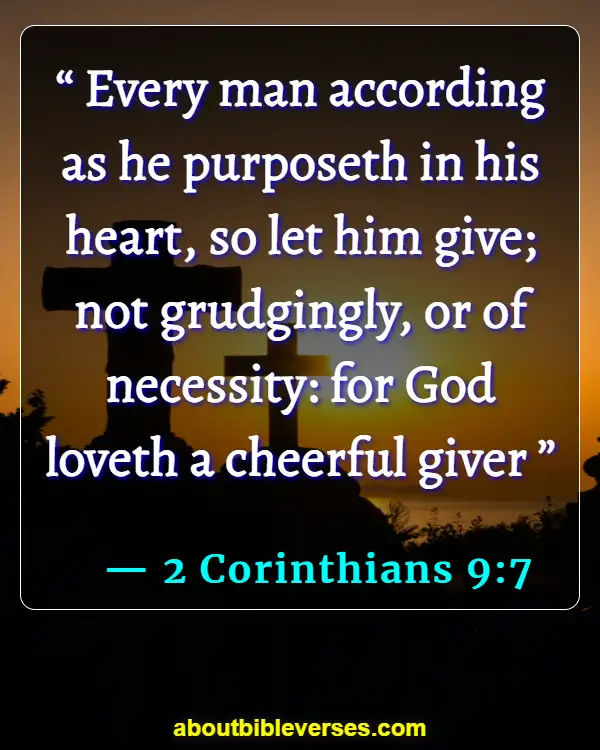 2 Corinthians 9:7
"Every man according as he purposeth in his heart, so let him give; not grudgingly, or of necessity: for God loveth a cheerful giver"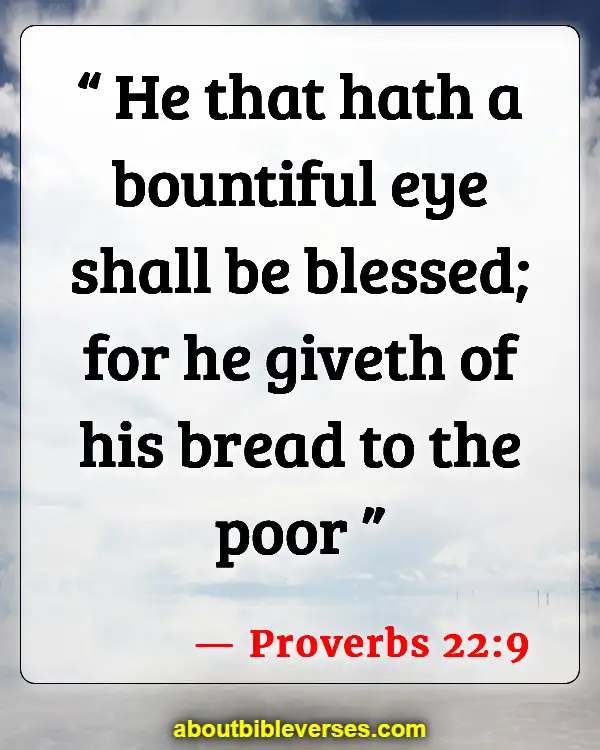 Proverbs 22:9
"He that hath a bountiful eye shall be blessed; for he giveth of his bread to the poor"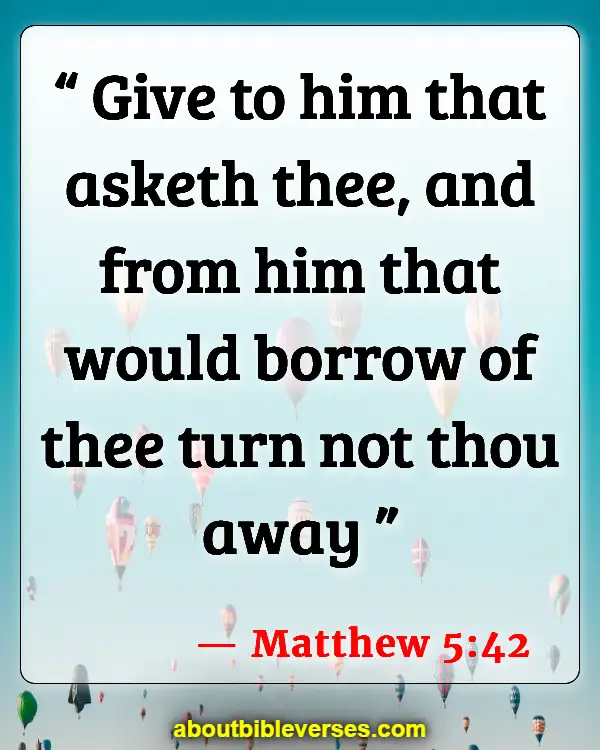 Matthew 5:42
"Give to him that asketh thee, and from him that would borrow of thee turn not thou away"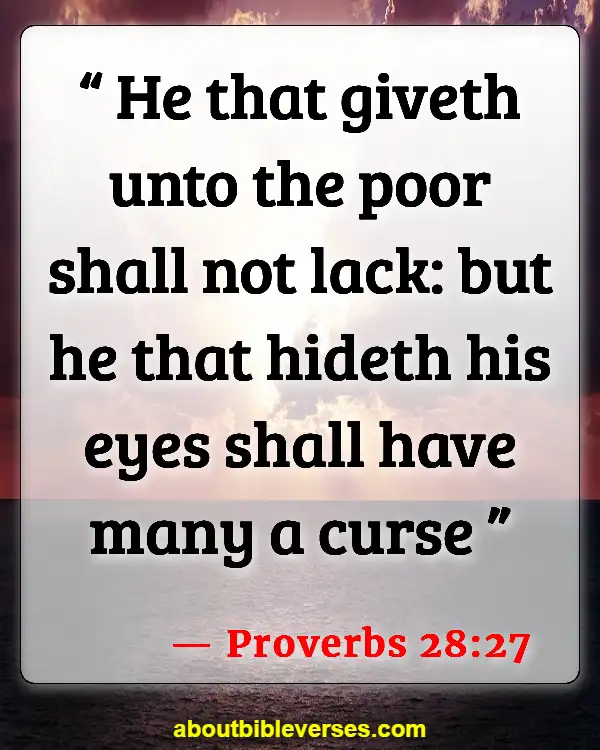 Proverbs 28:27
"He that giveth unto the poor shall not lack: but he that hideth his eyes shall have many a curse"
1 John 3:17
"But whoso hath this world's good, and seeth his brother have need, and shutteth up his bowels of compassion from him, how dwelleth the love of God in him?"
James 2:15-16
"If a brother or sister be naked, and destitute of daily food, And one of you say unto them, Depart in peace, be ye warmed and filled; notwithstanding ye give them not those things which are needful to the body; what doth it profit?"
John 13:34
"A new commandment I give unto you, That ye love one another; as I have loved you, that ye also love one another"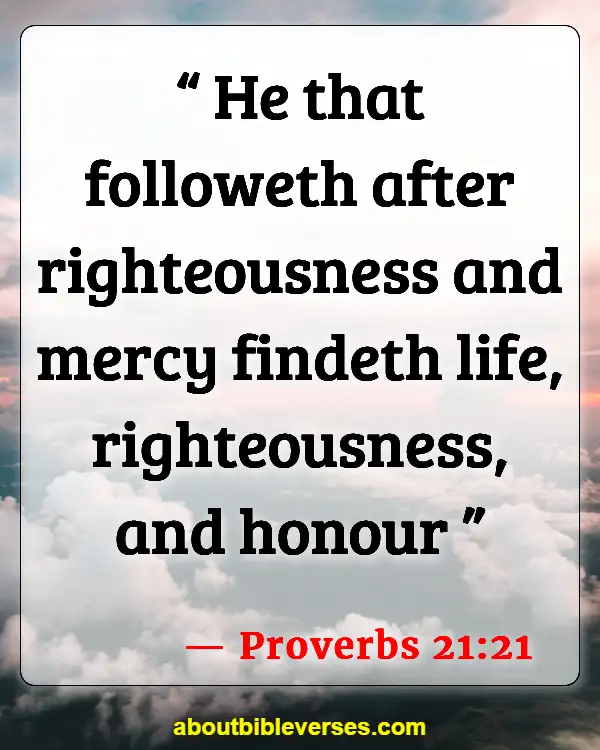 Proverbs 21:21
"He that followeth after righteousness and mercy findeth life, righteousness, and honour"