Hello dear friends, welcome to our site in the name of Jesus Christ. Today we will look at the Bible Scriptures About Grace and Forgiveness In KJV. If you like today's post then definitely comment and share.
Grace is a beautiful gift from God that is freely given to us. It is an act of His unconditional love and kindness towards us, even though we don't deserve it. We can't earn it or buy it, but it is freely offered to everyone who believes in God.
God's grace is like a warm embrace that brings comfort to our souls. It is His way of forgiving us for our mistakes and shortcomings. No matter how big or small our sins are, God's grace is always there to forgive us and cleanse us from our wrongdoings.
Forgiveness is a crucial part of God's grace. Just as God forgives us, He expects us to forgive others. When we hold grudges or refuse to forgive, it weighs us down and hinders our relationship with God and others. But when we choose to forgive, we experience freedom and peace in our hearts.
Jesus taught us about forgiveness through a story called the parable of the prodigal son. In this story, a father forgives his son who had made many mistakes and squandered his inheritance. The Father's forgiveness is a beautiful representation of God's grace toward us. It shows us that no matter how far we've strayed or how many mistakes we've made, God is always ready to welcome us back with open arms.
God's grace and forgiveness are not just spiritual concepts; they also have practical implications for our lives. it teaches us to be kind and compassionate towards others, to love our enemies, and to treat others the way we want to be treated. When we receive God's grace and forgiveness, it transforms us from the inside out, enabling us to extend the same grace and forgiveness to others.
So, let us walk in the path of grace and forgiveness, for in doing so, we reflect the heart of divine love.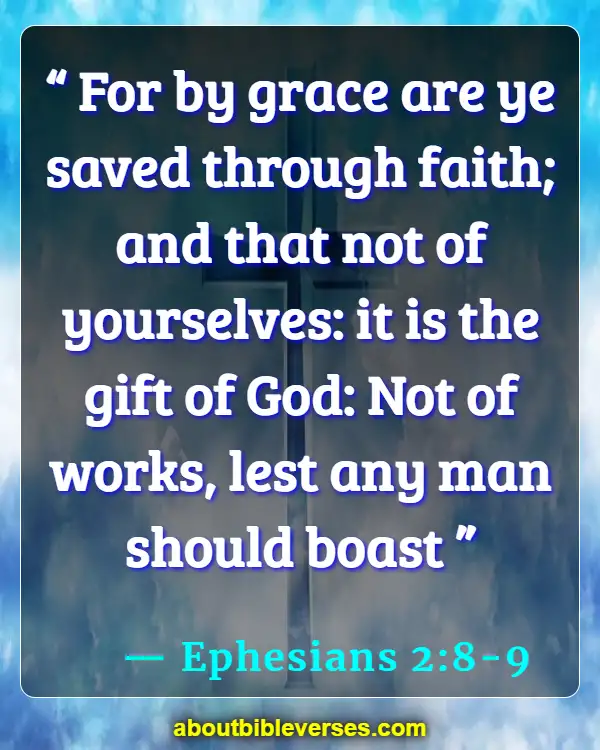 Ephesians 2:8-9
"For by grace are ye saved through faith; and that not of yourselves: it is the gift of God: Not of works, lest any man should boast"
Matthew 6:14-15
"For if ye forgive men their trespasses, your heavenly Father will also forgive you: But if ye forgive not men their trespasses, neither will your Father forgive your trespasses"
1 John 1:9
"If we confess our sins, he is faithful and just to forgive us our sins, and to cleanse us from all unrighteousness"
1 Peter 4:8
"And above all things have fervent charity among yourselves: for charity shall cover the multitude of sins"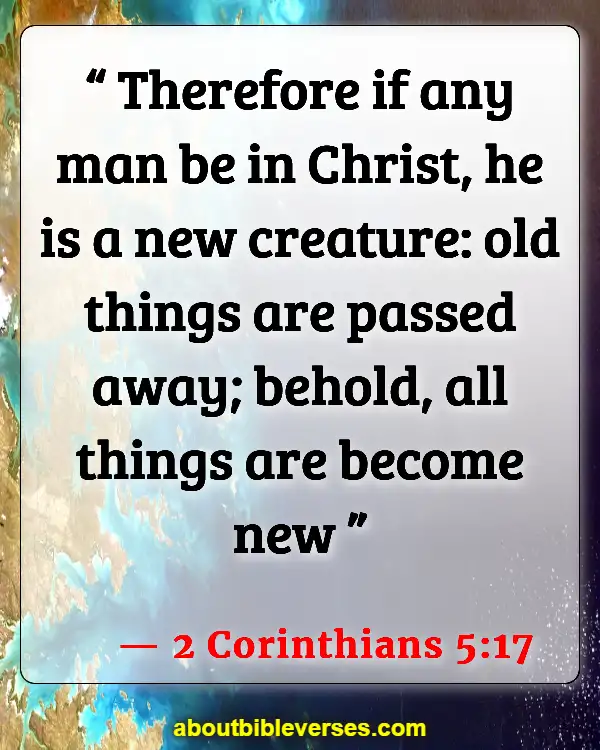 2 Corinthians 5:17
"Therefore if any man be in Christ, he is a new creature: old things are passed away; behold, all things are become new"
Ephesians 4:32
"And be ye kind one to another, tenderhearted, forgiving one another, even as God for Christ's sake hath forgiven you"
Acts 3:19
"Repent ye therefore, and be converted, that your sins may be blotted out, when the times of refreshing shall come from the presence of the Lord"
Colossians 3:13
"Forbearing one another, and forgiving one another, if any man have a quarrel against any: even as Christ forgave you, so also do ye"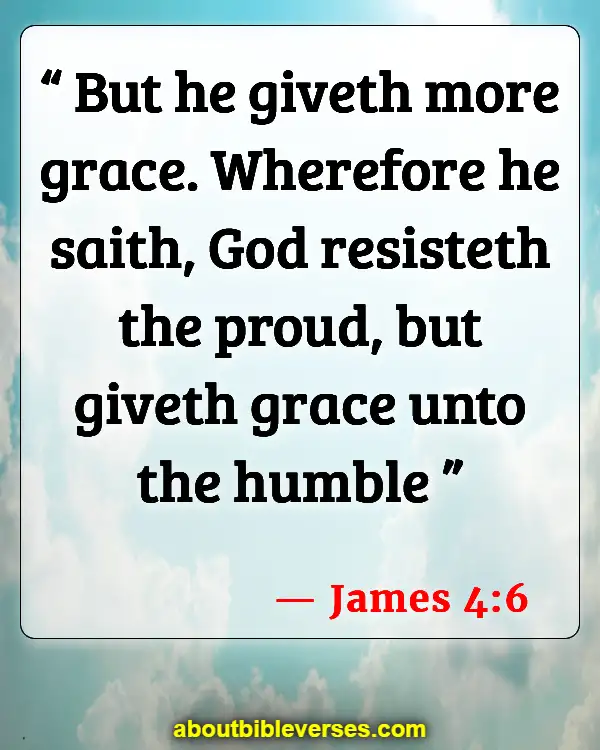 James 4:6
"But he giveth more grace. Wherefore he saith, God resisteth the proud, but giveth grace unto the humble"
Romans 6:14
"For sin shall not have dominion over you: for ye are not under the law, but under grace"
2 Corinthians 12:9
"And he said unto me, My grace is sufficient for thee: for my strength is made perfect in weakness. Most gladly therefore will I rather glory in my infirmities, that the power of Christ may rest upon me"
Ephesians 1:7
"In whom we have redemption through his blood, the forgiveness of sins, according to the riches of his grace"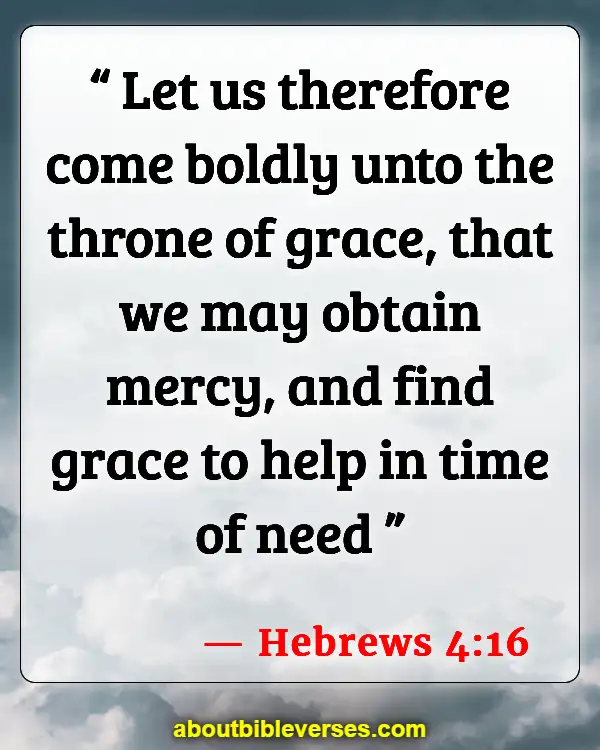 Hebrews 4:16
"Let us therefore come boldly unto the throne of grace, that we may obtain mercy, and find grace to help in time of need"
1 Peter 5:10
"But the God of all grace, who hath called us unto his eternal glory by Christ Jesus, after that ye have suffered a while, make you perfect, stablish, strengthen, settle you"
Romans 5:8
"But God commendeth his love toward us, in that, while we were yet sinners, Christ died for us"
Isaiah 43:25
"I, even I, am he that blotteth out thy transgressions for mine own sake, and will not remember thy sins"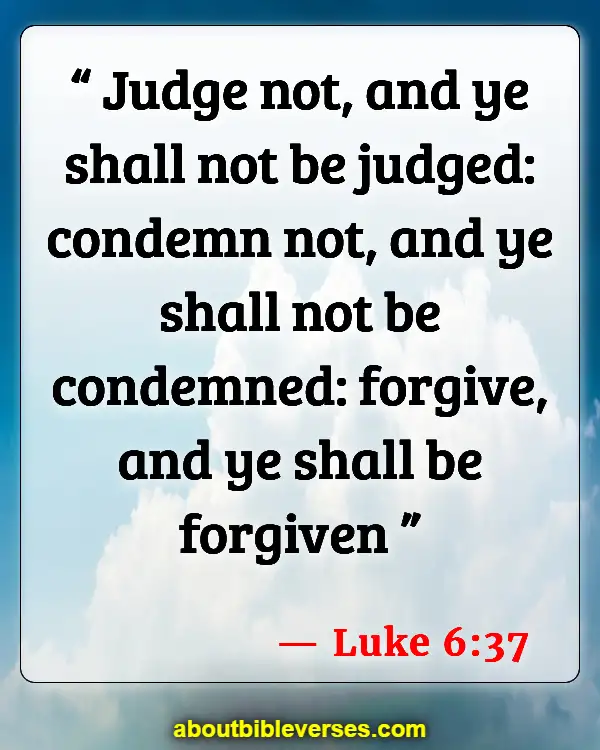 Luke 6:37
"Judge not, and ye shall not be judged: condemn not, and ye shall not be condemned: forgive, and ye shall be forgiven"
Romans 3:24
"Being justified freely by his grace through the redemption that is in Christ Jesus"
Psalm 130:4
"But there is forgiveness with thee, that thou mayest be feared"
2 Peter 3:9
"The Lord is not slack concerning his promise, as some men count slackness; but is longsuffering to us-ward, not willing that any should perish, but that all should come to repentance"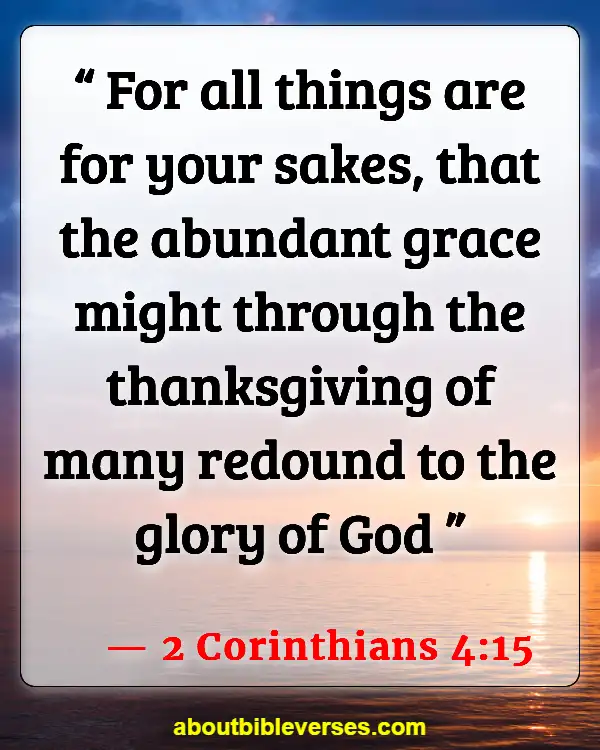 2 Corinthians 4:15
"For all things are for your sakes, that the abundant grace might through the thanksgiving of many redound to the glory of God"
John 3:16
"For God so loved the world, that he gave his only begotten Son, that whosoever believeth in him should not perish, but have everlasting life"
Isaiah 1:18
"Come now, and let us reason together, saith the Lord : though your sins be as scarlet, they shall be as white as snow; though they be red like crimson, they shall be as wool"
2 Corinthians 5:21
"For he hath made him to be sin for us, who knew no sin; that we might be made the righteousness of God in him"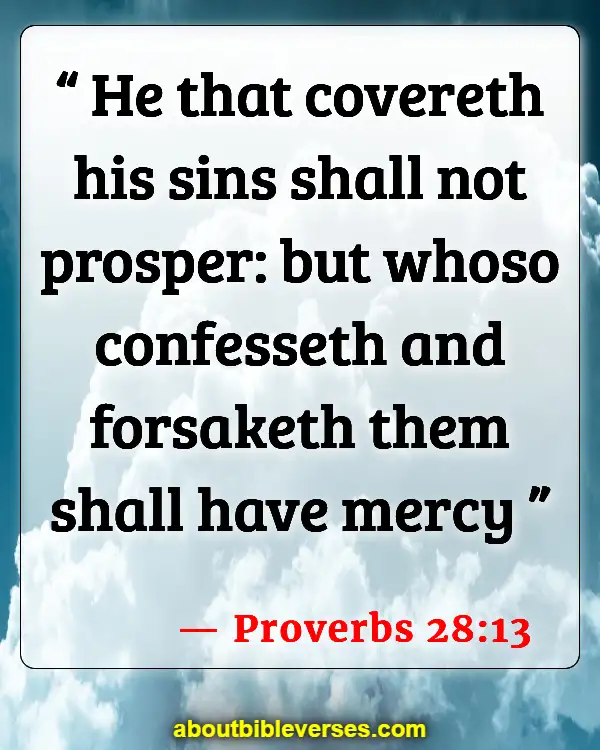 Proverbs 28:13
"He that covereth his sins shall not prosper: but whoso confesseth and forsaketh them shall have mercy"
Romans 8:1
"There is therefore now no condemnation to them which are in Christ Jesus, who walk not after the flesh, but after the Spirit"
Micah 7:18
"Who is a God like unto thee, that pardoneth iniquity, and passeth by the transgression of the remnant of his heritage? he retaineth not his anger for ever, because he delighteth in mercy"
Romans 12:6
"Having then gifts differing according to the grace that is given to us, whether prophecy, let us prophesy according to the proportion of faith"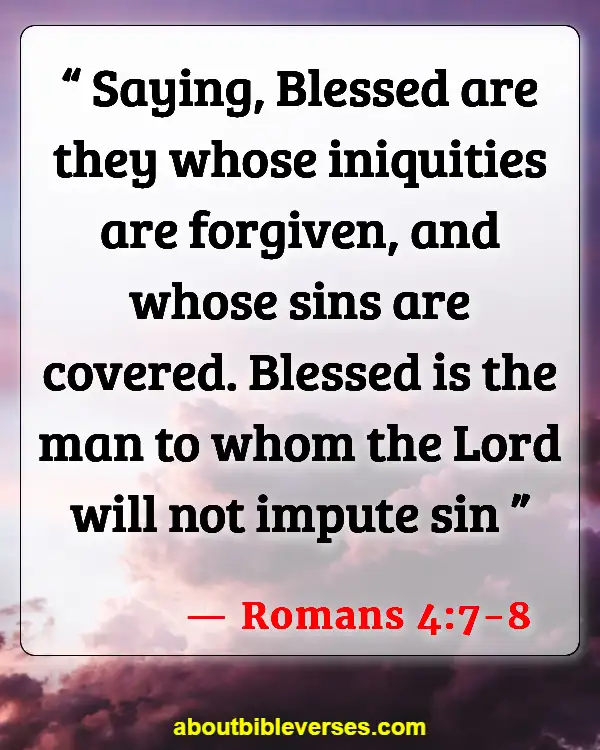 Romans 4:7-8
"Saying, Blessed are they whose iniquities are forgiven, and whose sins are covered. Blessed is the man to whom the Lord will not impute sin"
Romans 5:20
"Moreover the law entered, that the offence might abound. But where sin abounded, grace did much more abound"
Psalm 51:1-2
"Have mercy upon me, O God, according to thy lovingkindness: according unto the multitude of thy tender mercies blot out my transgressions. Wash me throughly from mine iniquity, and cleanse me from my sin"
Psalm 86:5
"For thou, Lord, art good, and ready to forgive; and plenteous in mercy unto all them that call upon thee"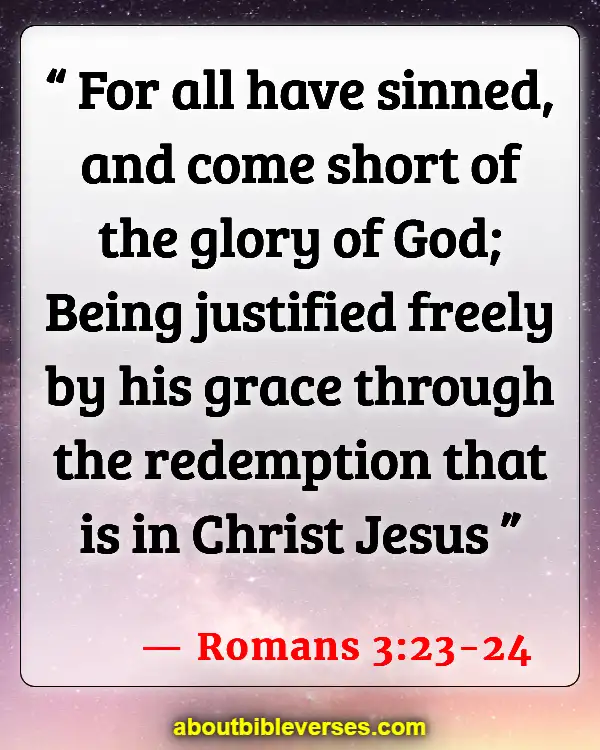 Romans 3:23-24
"For all have sinned, and come short of the glory of God; Being justified freely by his grace through the redemption that is in Christ Jesus"
Ephesians 4:7
"But unto every one of us is given grace according to the measure of the gift of Christ"
Titus 2:11-12
"For the grace of God that bringeth salvation hath appeared to all men, Teaching us that, denying ungodliness and worldly lusts, we should live soberly, righteously, and godly, in this present world"
Psalm 145:8
"The Lord is gracious, and full of compassion; slow to anger, and of great mercy"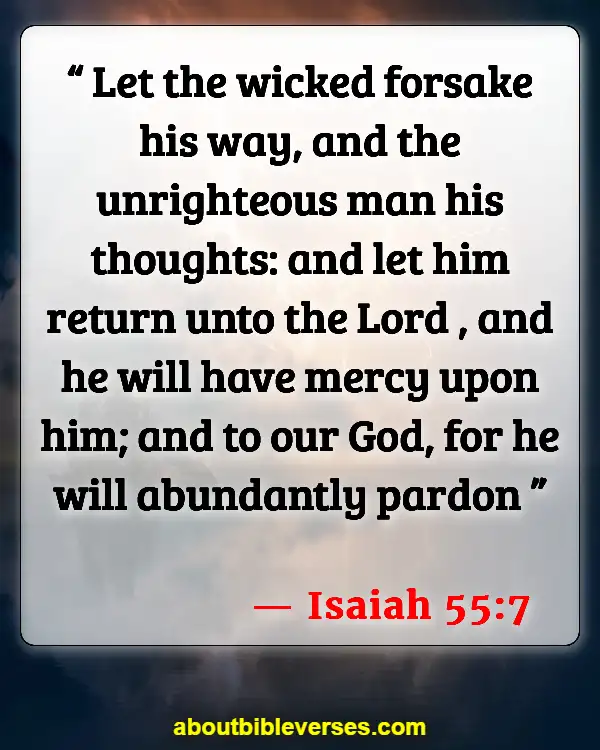 Isaiah 55:7
"Let the wicked forsake his way, and the unrighteous man his thoughts: and let him return unto the Lord , and he will have mercy upon him; and to our God, for he will abundantly pardon"
Psalm 32:1-2
"Blessed is he whose transgression is forgiven, whose sin is covered. Blessed is the man unto whom the Lord imputeth not iniquity, and in whose spirit there is no guile"
Acts 15:11
"But we believe that through the grace of the Lord Jesus Christ we shall be saved, even as they"
Romans 6:23
"For the wages of sin is death; but the gift of God is eternal life through Jesus Christ our Lord"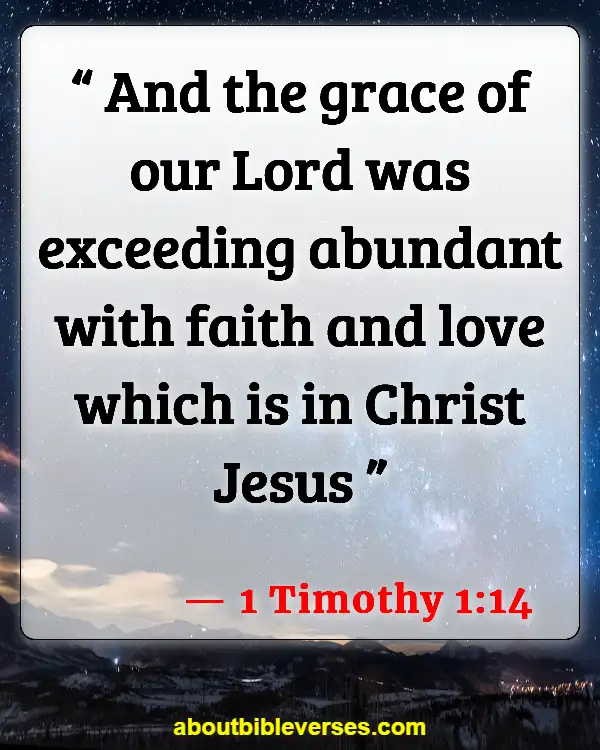 1 Timothy 1:14
"And the grace of our Lord was exceeding abundant with faith and love which is in Christ Jesus"
Romans 11:6
"And if by grace, then is it no more of works: otherwise grace is no more grace. But if it be of works, then it is no more grace: otherwise work is no more work"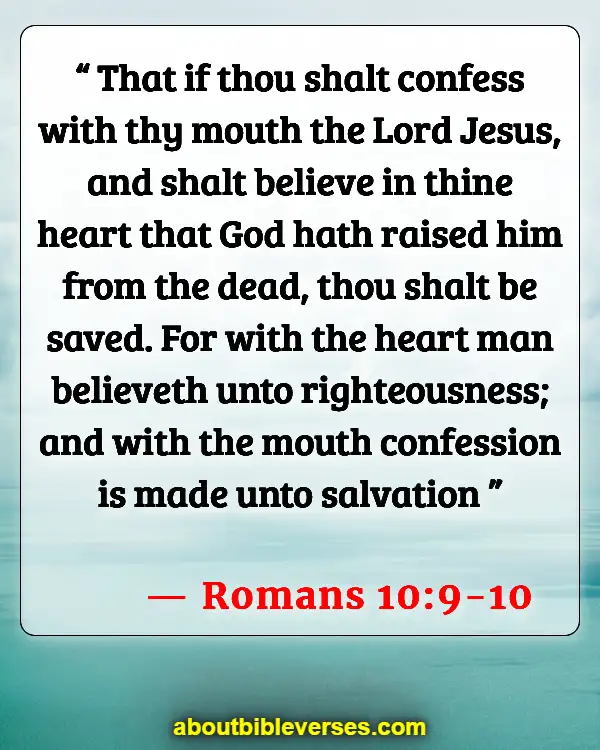 Romans 10:9-10
"That if thou shalt confess with thy mouth the Lord Jesus, and shalt believe in thine heart that God hath raised him from the dead, thou shalt be saved. For with the heart man believeth unto righteousness; and with the mouth confession is made unto salvation"