Dear friends, God's sovereignty is one of the most fundamental truths of the Christian faith. It means that God is supreme in power, authority, and dominion over all of creation.
He reigns and rules over everything – from the greatest galaxies to the smallest subatomic particle. Nothing happens outside of His divine will and purposes.
This is seen even in the very beginning, when God created the heavens and the earth out of nothing. He spoke light, land, vegetation, creatures, and humankind into existence. All that exists came into being at His command.
Throughout history we see God guiding the affairs of nations and individuals to accomplish His plans. He raises up kings and brings down kingdoms. He directs history through prophets, judges, kings and events according to His perfect timing.
In our own lives, God is completely sovereign. He knows the number of hairs on our heads and not a single sparrow falls without the Father's knowledge. He guides our steps, opens and closes doors, and works out all the details of our lives for our good and His glory.
Even when we can't see it or understand it, we can trust in God's wisdom and sovereignty. He will accomplish His perfect will. What an awesome, mighty and sovereign God we serve! One day every knee will bow before Him.
Dear friends now let's see the Bible scriptures below that talk about "God's Sovereignty".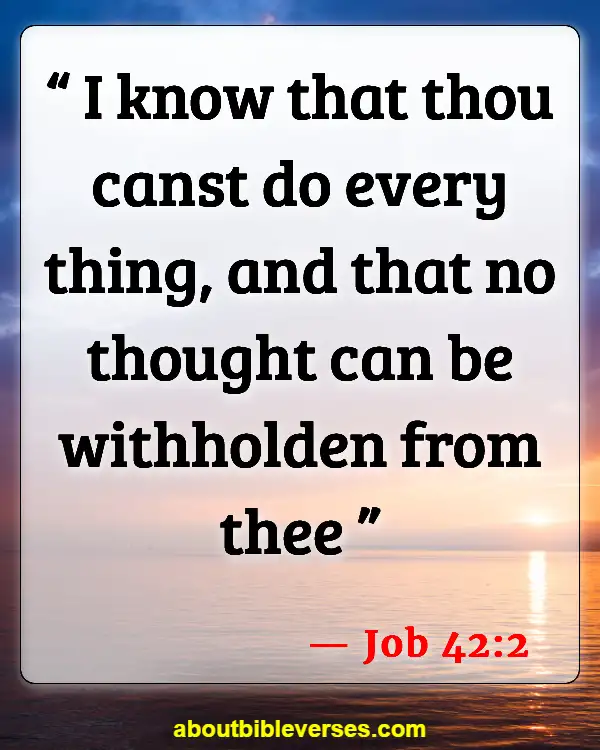 Job 42:2
"I know that thou canst do every thing, and that no thought can be withholden from thee"
Proverbs 16:9
"A man's heart deviseth his way: but the Lord directeth his steps"
Psalm 115:3
"But our God is in the heavens: he hath done whatsoever he hath pleased"
Psalm 135:6
"Whatsoever the Lord pleased, that did he in heaven, and in earth, in the seas, and all deep places"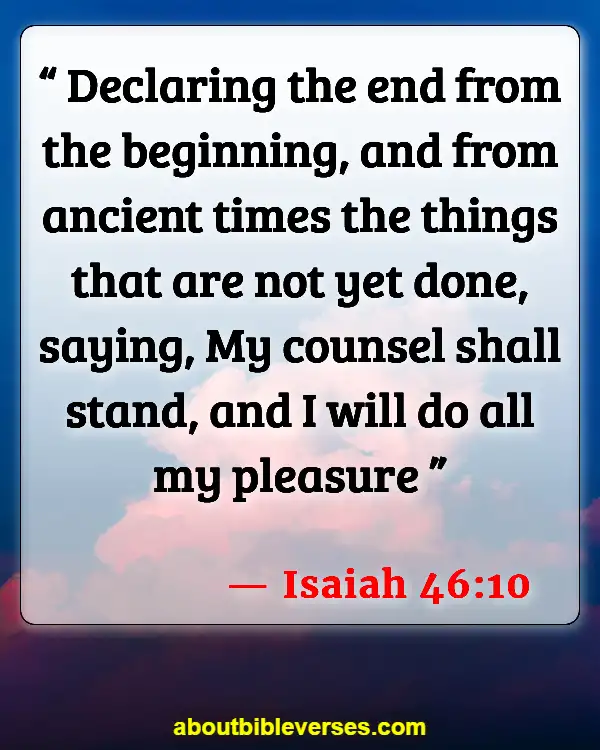 Isaiah 46:10
"Declaring the end from the beginning, and from ancient times the things that are not yet done, saying, My counsel shall stand, and I will do all my pleasure"
Daniel 4:35
"And all the inhabitants of the earth are reputed as nothing: and he doeth according to his will in the army of heaven, and among the inhabitants of the earth: and none can stay his hand, or say unto him, What doest thou?"
Matthew 19:26
"But Jesus beheld them, and said unto them, With men this is impossible; but with God all things are possible"
Ephesians 1:11
"In whom also we have obtained an inheritance, being predestinated according to the purpose of him who worketh all things after the counsel of his own will"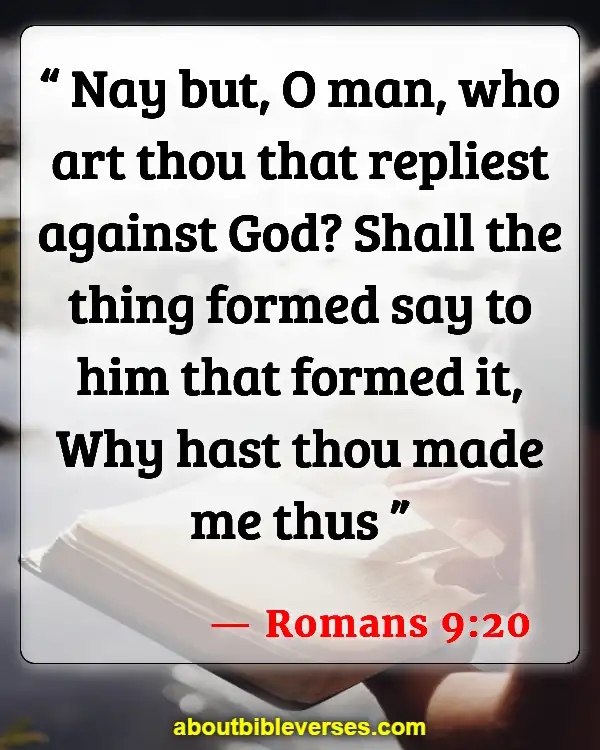 Romans 9:20
"Nay but, O man, who art thou that repliest against God? Shall the thing formed say to him that formed it, Why hast thou made me thus?"
Isaiah 45:7
"I form the light, and create darkness: I make peace, and create evil: I the Lord do all these things"
Acts 17:26
"And hath made of one blood all nations of men for to dwell on all the face of the earth, and hath determined the times before appointed, and the bounds of their habitation"
Deuteronomy 32:39
"See now that I, even I, am he, and there is no god with me: I kill, and I make alive; I wound, and I heal: neither is there any that can deliver out of my hand"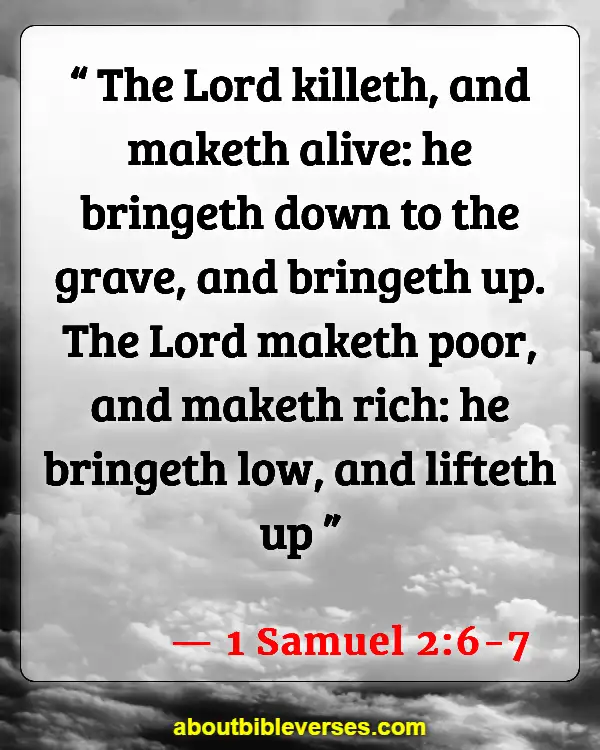 1 Samuel 2:6-7
"The Lord killeth, and maketh alive: he bringeth down to the grave, and bringeth up. The Lord maketh poor, and maketh rich: he bringeth low, and lifteth up"
Lamentations 3:37
"Who is he that saith, and it cometh to pass, when the Lord commandeth it not?"
Proverbs 21:1
"The king's heart is in the hand of the Lord , as the rivers of water: he turneth it whithersoever he will"
Exodus 4:11
"And the Lord said unto him, Who hath made man's mouth? or who maketh the dumb, or deaf, or the seeing, or the blind? have not I the Lord ?"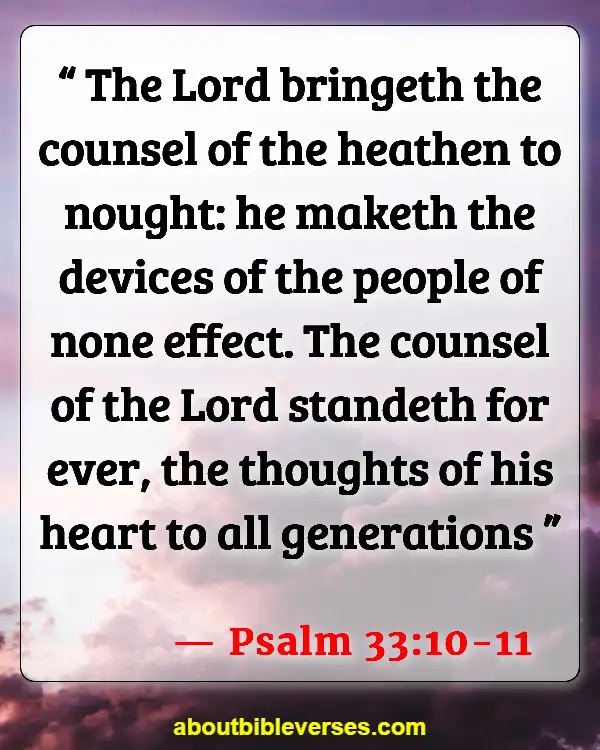 Psalm 33:10-11
"The Lord bringeth the counsel of the heathen to nought: he maketh the devices of the people of none effect. The counsel of the Lord standeth for ever, the thoughts of his heart to all generations"
Proverbs 16:33
"The lot is cast into the lap; but the whole disposing thereof is of the Lord"
Acts 4:27-28
"For of a truth against thy holy child Jesus, whom thou hast anointed, both Herod, and Pontius Pilate, with the Gentiles, and the people of Israel, were gathered together, For to do whatsoever thy hand and thy counsel determined before to be done"
Job 12:10
"In whose hand is the soul of every living thing, and the breath of all mankind"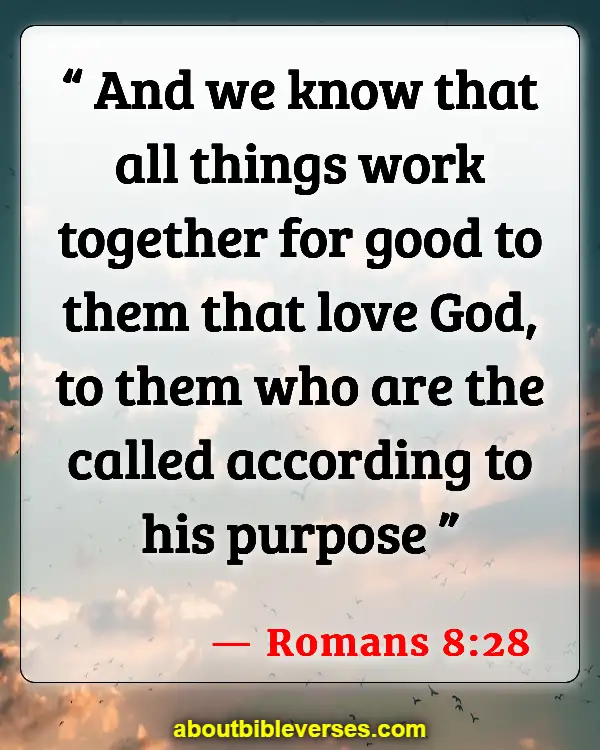 Romans 8:28
"And we know that all things work together for good to them that love God, to them who are the called according to his purpose"
Isaiah 14:24
"The Lord of hosts hath sworn, saying, Surely as I have thought, so shall it come to pass; and as I have purposed, so shall it stand"
Psalm 103:19
"The Lord hath prepared his throne in the heavens; and his kingdom ruleth over all"
Job 23:13-14
"But he is in one mind, and who can turn him? and what his soul desireth, even that he doeth. For he performeth the thing that is appointed for me: and many such things are with him"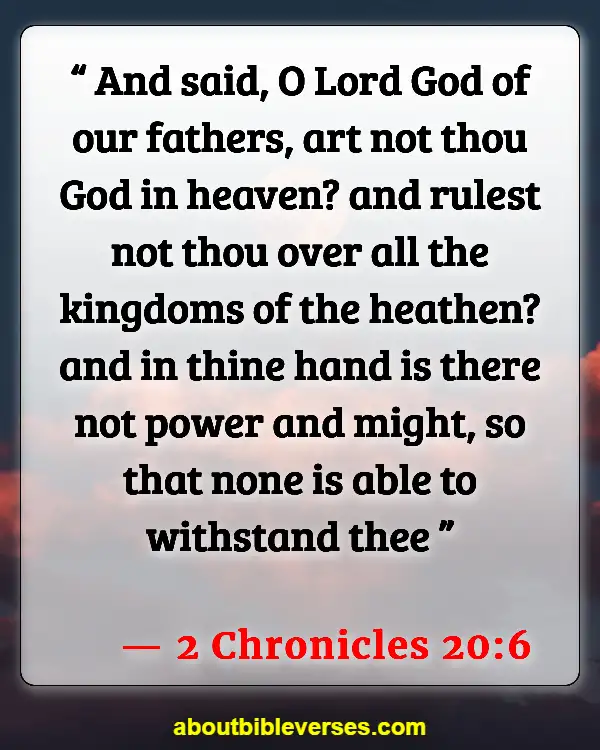 2 Chronicles 20:6
"And said, O Lord God of our fathers, art not thou God in heaven? and rulest not thou over all the kingdoms of the heathen? and in thine hand is there not power and might, so that none is able to withstand thee?"
Psalm 22:28
"For the kingdom is the Lord 's: and he is the governor among the nations"
Jeremiah 32:17
"Ah Lord God ! behold, thou hast made the heaven and the earth by thy great power and stretched out arm, and there is nothing too hard for thee"
Psalm 29:10
"The Lord sitteth upon the flood; yea, the Lord sitteth King for ever"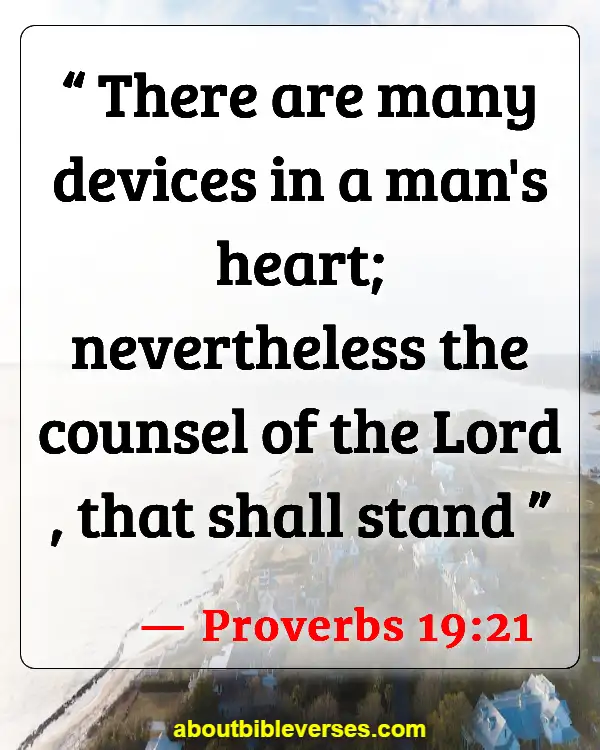 Proverbs 19:21
"There are many devices in a man's heart; nevertheless the counsel of the Lord , that shall stand"
Amos 3:6
"Shall a trumpet be blown in the city, and the people not be afraid? shall there be evil in a city, and the Lord hath not done it?"
Psalm 139:16
"Thine eyes did see my substance, yet being unperfect; and in thy book all my members were written, which in continuance were fashioned, when as yet there was none of them"
Isaiah 40:23
"That bringeth the princes to nothing; he maketh the judges of the earth as vanity"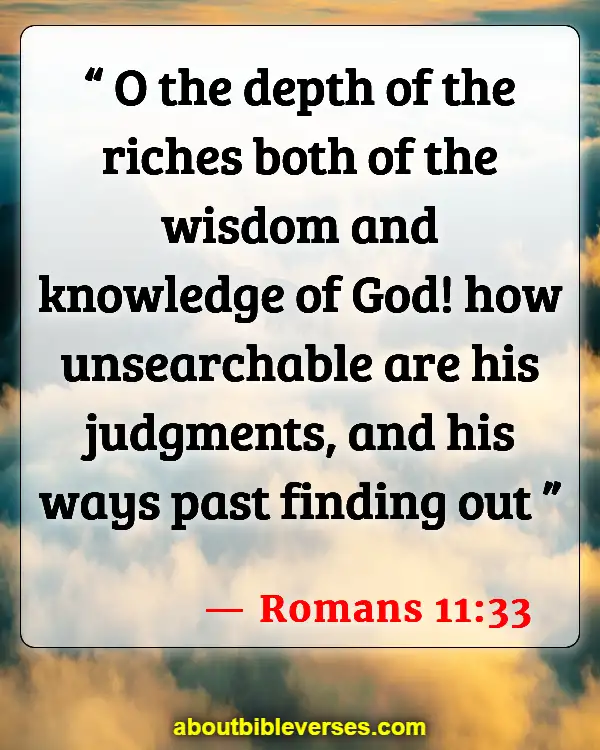 Romans 11:33
"O the depth of the riches both of the wisdom and knowledge of God! how unsearchable are his judgments, and his ways past finding out"
Psalm 135:5-7
"For I know that the Lord is great, and that our Lord is above all gods. Whatsoever the Lord pleased, that did he in heaven, and in earth, in the seas, and all deep places. He causeth the vapours to ascend from the ends of the earth; he maketh lightnings for the rain; he bringeth the wind out of his treasuries"
Proverbs 16:4
"The Lord hath made all things for himself: yea, even the wicked for the day of evil"
Isaiah 43:13
"Yea, before the day was I am he; and there is none that can deliver out of my hand: I will work, and who shall let it?"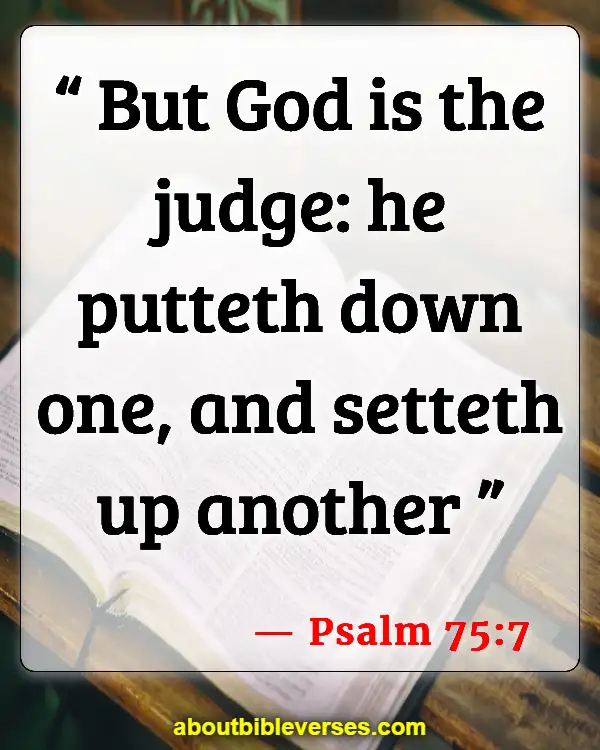 Psalm 75:7
"But God is the judge: he putteth down one, and setteth up another"
Acts 2:23
"Him, being delivered by the determinate counsel and foreknowledge of God, ye have taken, and by wicked hands have crucified and slain"
Isaiah 14:27
"For the Lord of hosts hath purposed, and who shall disannul it? and his hand is stretched out, and who shall turn it back?"
Job 9:12
"Behold, he taketh away, who can hinder him? who will say unto him, What doest thou?"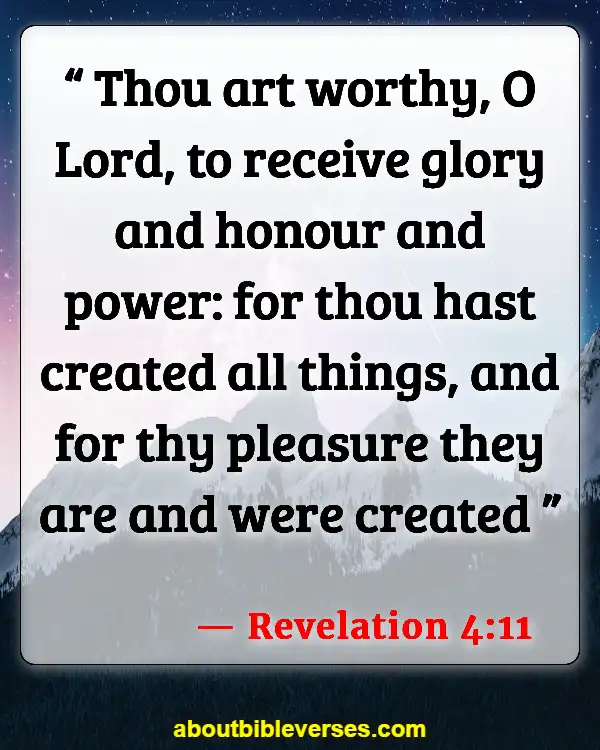 Revelation 4:11
"Thou art worthy, O Lord, to receive glory and honour and power: for thou hast created all things, and for thy pleasure they are and were created"