In the Bible, we find a profound truth: God waits for you. Yes, the Almighty, the Creator of Heaven and Earth, your Father in Heaven waits for you with open arms. It might seem surprising, for we often think that it is we who should seek Him, but the Bible reveals His patient nature, waiting for us to turn our hearts towards Him.
Remember the parable of the prodigal son? In it, we see a father who patiently waited for his wayward son to return home, embracing him with open arms when he finally did. This story illustrates God's boundless love and His willingness to wait for us to come back to Him, no matter how far we may have strayed.
Even in times of trouble and despair, the Lord waits to comfort and console us. His timing may not always align with our own, but we can trust that His plans are perfect. The Bible reminds us, "But those who wait on the Lord shall renew their strength; they shall mount up with wings like eagles; they shall run and not be weary; they shall walk and not faint." (Isaiah 40:31)
Some may wonder, "Why does God wait for us? Why doesn't He just reveal Himself to everyone?" The answer lies in His gift of free will. God desires a genuine relationship, one that is born out of choice and not forced upon us. He waits for us to seek Him, knocking on the door of our hearts, but He never intrudes.
Others might ask, "How long will God wait for me?" The answer is simple: He will wait as long as it takes. His patience knows no bounds. Just as the shepherd left the ninety-nine sheep to find the one lost sheep, so too, God seeks after each of us until we are safely in His loving embrace.
Finally, I want to say, let us not underestimate the significance of God waiting for us. His divine patience is an invitation for us to draw near to Him, to experience His love and grace, and to find true fulfillment in our lives. May we respond to His call and enter into a beautiful, life-changing relationship with our Heavenly Father.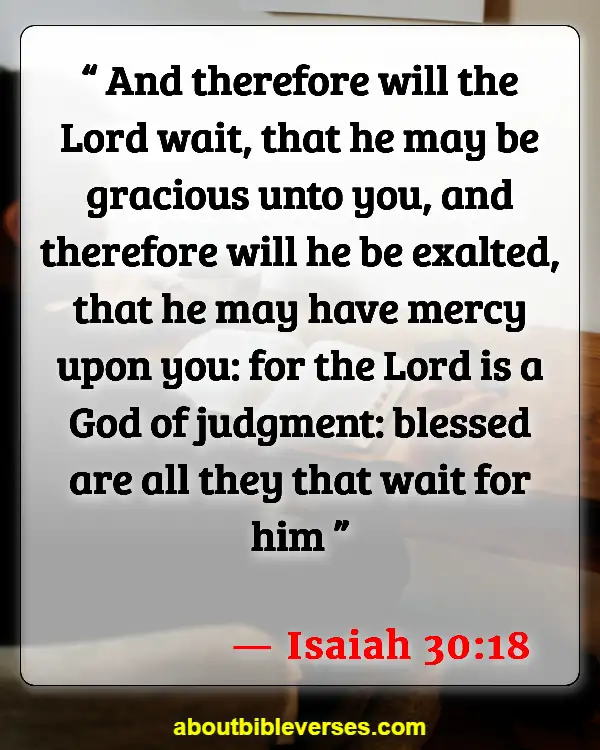 Isaiah 30:18
"And therefore will the Lord wait, that he may be gracious unto you, and therefore will he be exalted, that he may have mercy upon you: for the Lord is a God of judgment: blessed are all they that wait for him"
Psalm 38:15
"For in thee, O Lord , do I hope: thou wilt hear, O Lord my God"
Psalm 25:5
"Lead me in thy truth, and teach me: for thou art the God of my salvation; on thee do I wait all the day"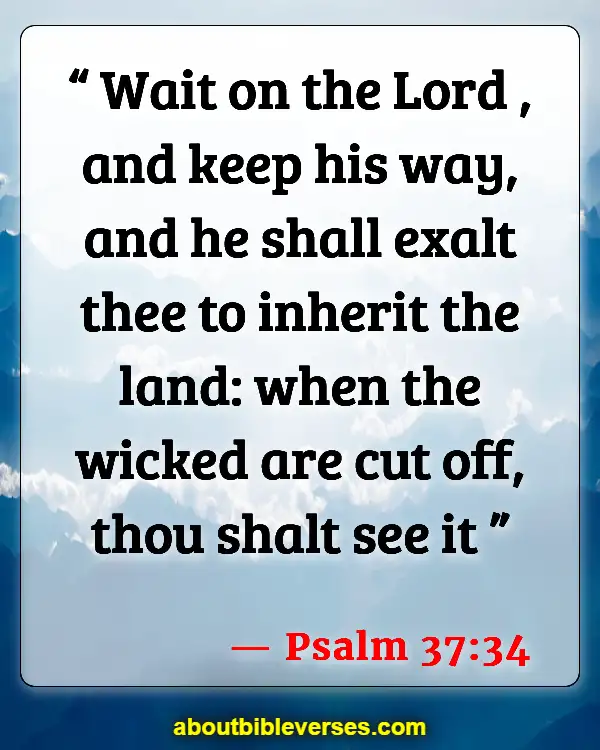 Psalm 37:34
"Wait on the Lord , and keep his way, and he shall exalt thee to inherit the land: when the wicked are cut off, thou shalt see it"
Psalm 39:7
"And now, Lord, what wait I for? my hope is in thee"
Psalm 52:9
"I will praise thee for ever, because thou hast done it: and I will wait on thy name; for it is good before thy saints"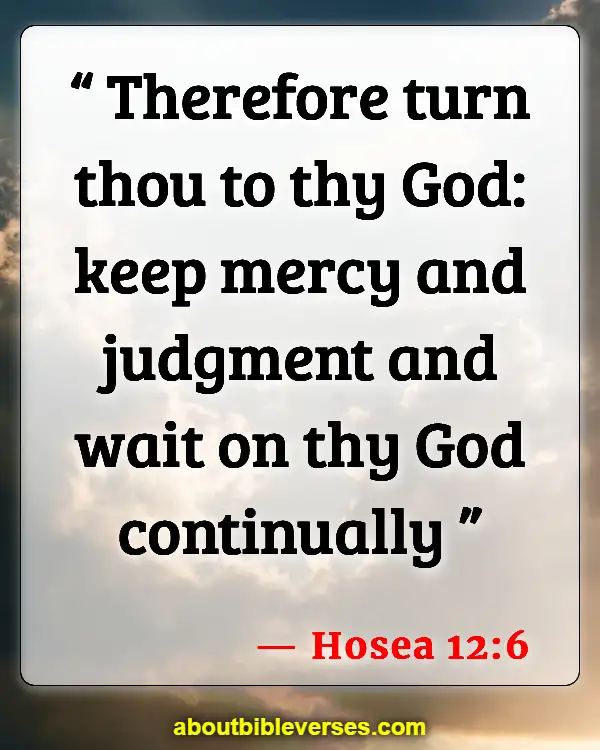 Hosea 12:6
"Therefore turn thou to thy God: keep mercy and judgment and wait on thy God continually"
1 Corinthians 1:7
"So that ye come behind in no gift; waiting for the coming of our Lord Jesus Christ"
Galatians 5:5
"For we through the Spirit wait for the hope of righteousness by faith"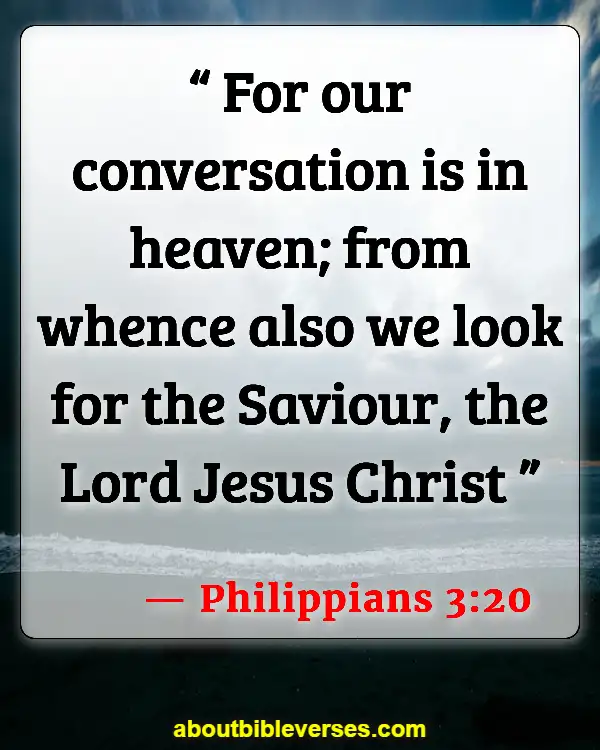 Philippians 3:20
"For our conversation is in heaven; from whence also we look for the Saviour, the Lord Jesus Christ"
1 Thessalonians 1:10
"And to wait for his Son from heaven, whom he raised from the dead, even Jesus, which delivered us from the wrath to come"
James 5:7
"Be patient therefore, brethren, unto the coming of the Lord. Behold, the husbandman waiteth for the precious fruit of the earth, and hath long patience for it, until he receive the early and latter rain"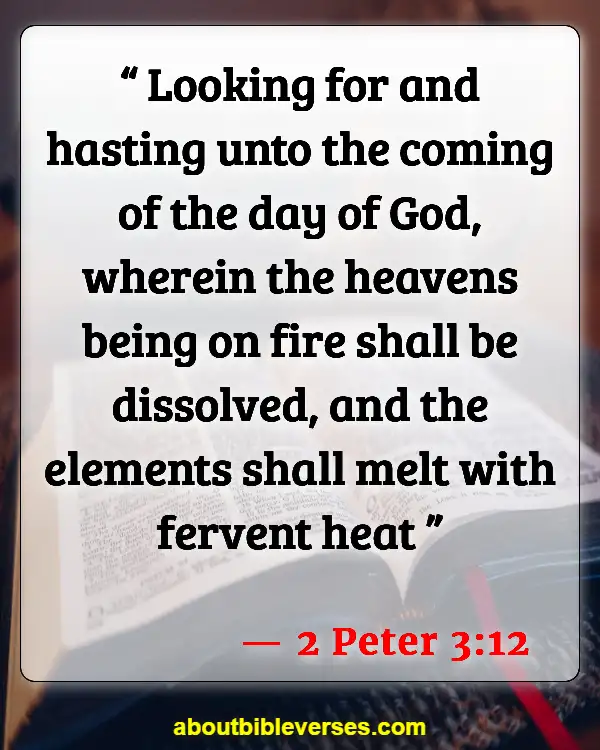 2 Peter 3:12
"Looking for and hasting unto the coming of the day of God, wherein the heavens being on fire shall be dissolved, and the elements shall melt with fervent heat?"
Psalm 5:3
"My voice shalt thou hear in the morning, O Lord ; in the morning will I direct my prayer unto thee, and will look up"
Psalm 123:2
"Behold, as the eyes of servants look unto the hand of their masters, and as the eyes of a maiden unto the hand of her mistress; so our eyes wait upon the Lord our God, until that he have mercy upon us"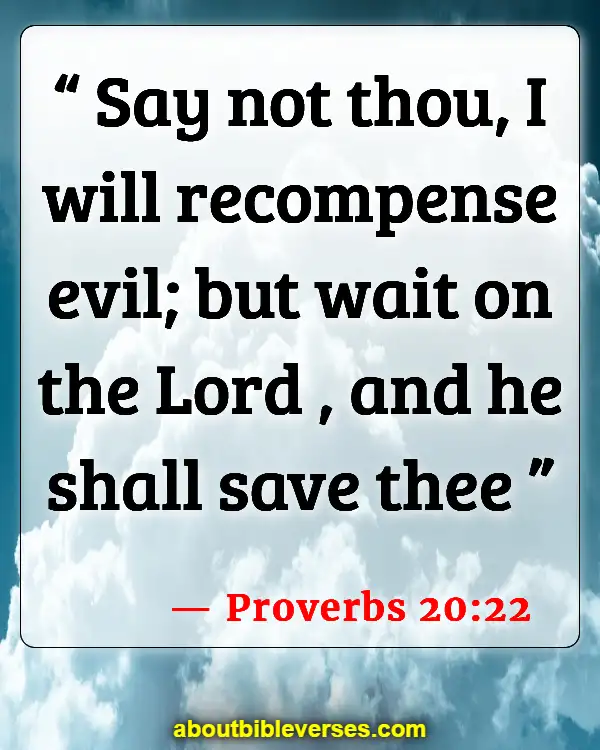 Proverbs 20:22
"Say not thou, I will recompense evil; but wait on the Lord , and he shall save thee"
Isaiah 26:8
"Yea, in the way of thy judgments, O Lord , have we waited for thee; the desire of our soul is to thy name, and to the remembrance of thee"
Hosea 10:12
"Sow to yourselves in righteousness, reap in mercy; break up your fallow ground: for it is time to seek the Lord , till he come and rain righteousness upon you"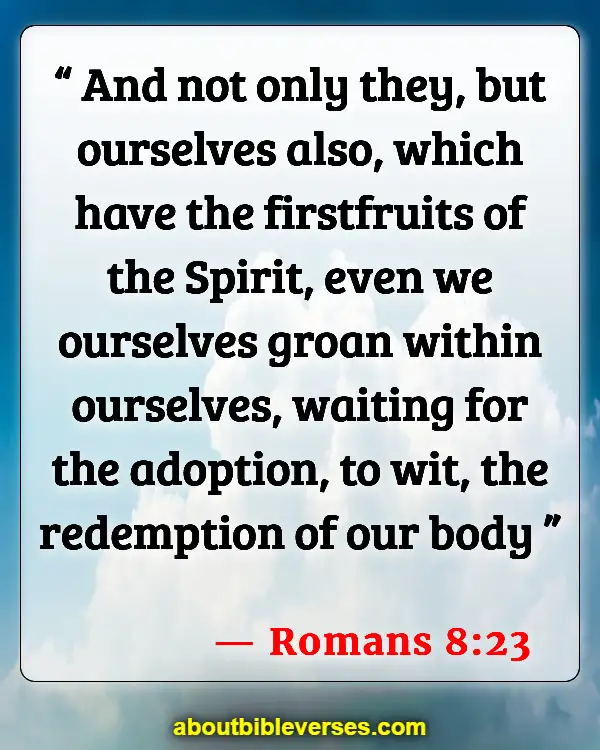 Romans 8:23
"And not only they, but ourselves also, which have the firstfruits of the Spirit, even we ourselves groan within ourselves, waiting for the adoption, to wit, the redemption of our body"
Romans 8:25
"But if we hope for that we see not, then do we with patience wait for it"
1 Corinthians 4:5
"Therefore judge nothing before the time, until the Lord come, who both will bring to light the hidden things of darkness, and will make manifest the counsels of the hearts: and then shall every man have praise of God"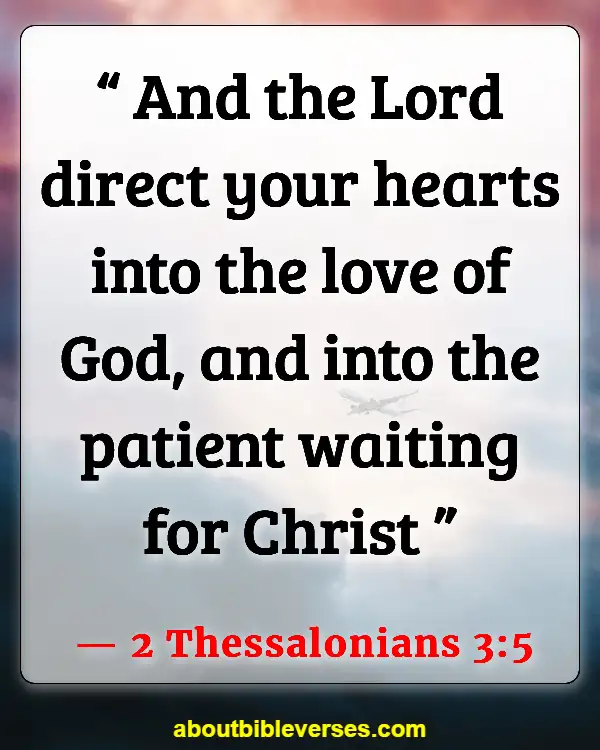 2 Thessalonians 3:5
"And the Lord direct your hearts into the love of God, and into the patient waiting for Christ"
James 5:8
"Be ye also patient; stablish your hearts: for the coming of the Lord draweth nigh"
2 Peter 3:14
"Wherefore, beloved, seeing that ye look for such things, be diligent that ye may be found of him in peace, without spot, and blameless"
Psalm 40:1
"I waited patiently for the Lord ; and he inclined unto me, and heard my cry"
Psalm 69:3
"I am weary of my crying: my throat is dried: mine eyes fail while I wait for my God"
Psalm 119:166
"Lord , I have hoped for thy salvation, and done thy commandments"
Isaiah 33:2
"O Lord , be gracious unto us; we have waited for thee: be thou their arm every morning, our salvation also in the time of trouble"
Lamentations 3:26
"It is good that a man should both hope and quietly wait for the salvation of the Lord"
Micah 7:9
"I will bear the indignation of the Lord , because I have sinned against him, until he plead my cause, and execute judgment for me: he will bring me forth to the light, and I shall behold his righteousness"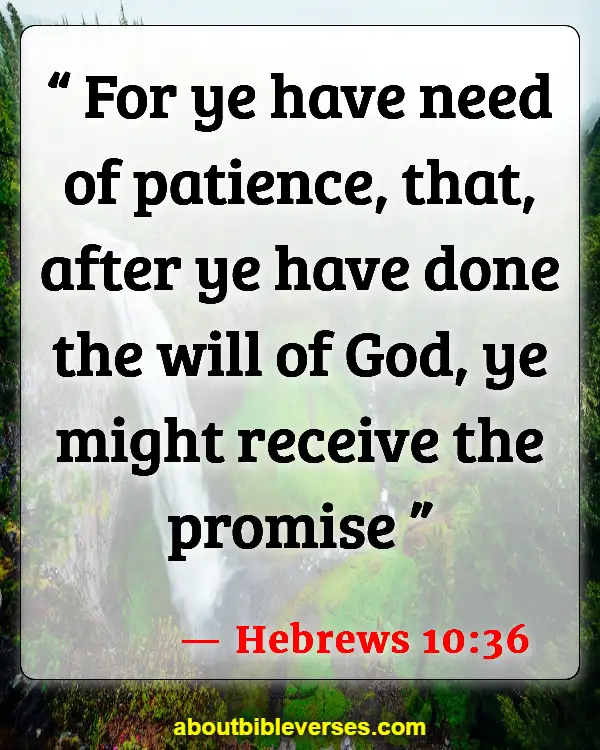 Hebrews 10:36
"For ye have need of patience, that, after ye have done the will of God, ye might receive the promise"
F&Qs:
Q: Why does God wait for us?
A: God's waiting is an expression of His immense love and mercy. He desires that none should perish but come to repentance, granting us time to turn away from sin and return to Him.
Q: What happens when we respond to God's call?
A: When we respond to God's call, a beautiful transformation occurs. We find forgiveness, peace, and purpose in our lives as we draw closer to the source of all goodness.
Q: Can we take God's patience for granted?
A: No, we should never take God's patience for granted. While He is patient, we must remember that there is a day of judgment when we will be held accountable for our actions.
Q: How can we respond to God's patient waiting?
A: We can respond by humbling ourselves before God, seeking His forgiveness, and aligning our lives with His teachings. Daily prayer, reading the Scriptures, and walking in obedience will draw us closer to Him.
Q: Is there a limit to God's patience?
A: While God's patience seems boundless, there will come a time when it ends. That's why it is crucial not to delay our decision to follow Him. We do not know the hour of His return or when our life on earth will end. Today is the day of salvation, and we should respond to His call without delay.