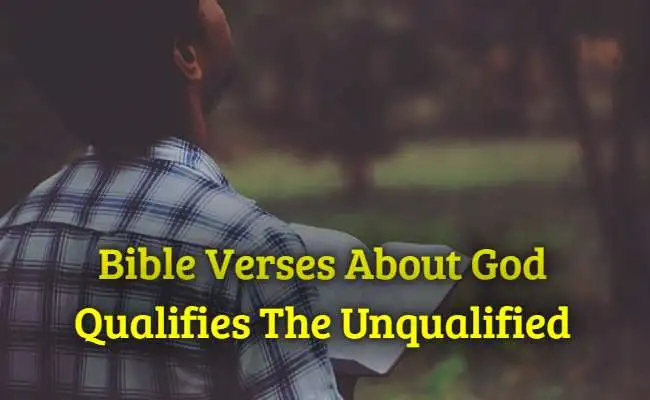 Hello dear friends, welcome to our site in the name of Jesus Christ. Today we will look at the Bible Scriptures About God Qualifies The Unqualified In KJV. If you like today's post then definitely comment and share.
Friends, nothing is impossible with God, there is nothing He can do. If we look at the Old Testament of the Bible, God used Moses to bring the nation Israel out of Egypt, but Moses could not speak correctly. Then God helped Moses and made him the leader over the nation of Israel.
If we look at the New Testament, we will see that Jesus Christ's favorite disciple was Peter who was a fisherman, but God gave him such power through Holy Spirit that Peter later preached so wonderfully for the growth of God's kingdom.
So it is not impossible for our God to qualify someone and the Bible says that if anyone asks God for knowledge, God gives it to him freely.
So we must ask God for wisdom; only worldly knowledge is not enough for the kingdom of God. Because the Bible says that the wisdom of this world is foolishness to God, it is written that he catches the wise in their own cunning (1 Corinthians 3:19).
And the Bible also says woe to those who are wise in their own eyes and prudent in their own eyes (Isaiah 5:21). Rather, blessed is the person who seeks God's wisdom and who gains understanding (Proverbs 3:13). So friends we should pray to God that we may grow in the grace and knowledge of our Lord and Savior Jesus Christ (2 Peter 3:18).
Dear friends now let's see the Bible scriptures below that talk about God Qualifies The Unqualified.
James 1:5
"If any of you lack wisdom, let him ask of God, that giveth to all men liberally, and upbraideth not; and it shall be given him"
Psalm 51:6
"Behold, thou desirest truth in the inward parts: and in the hidden part thou shalt make me to know wisdom"
2 Timothy 3:17
"That the man of God may be perfect, thoroughly furnished unto all good works"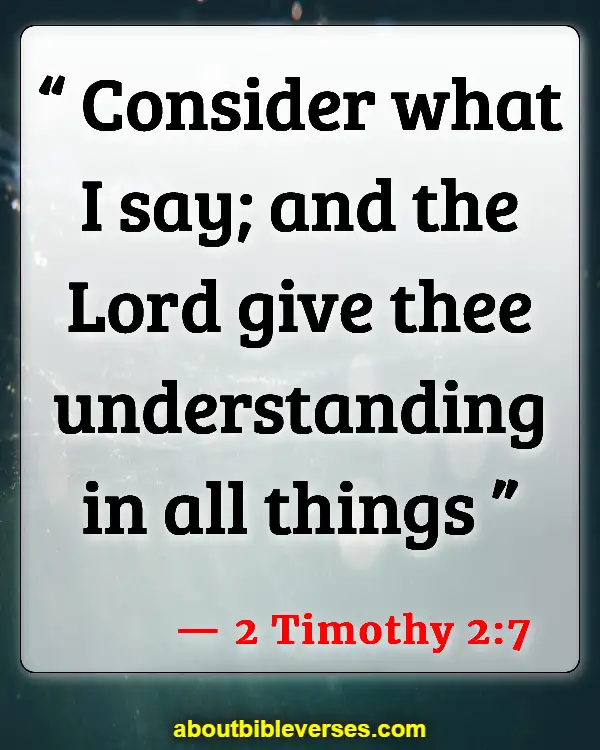 2 Timothy 2:7
"Consider what I say; and the Lord give thee understanding in all things"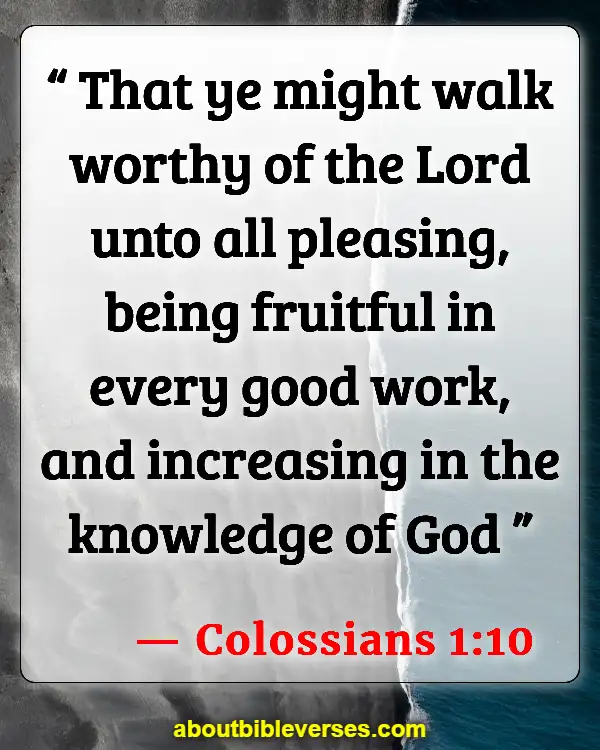 Colossians 1:10
"That ye might walk worthy of the Lord unto all pleasing, being fruitful in every good work, and increasing in the knowledge of God"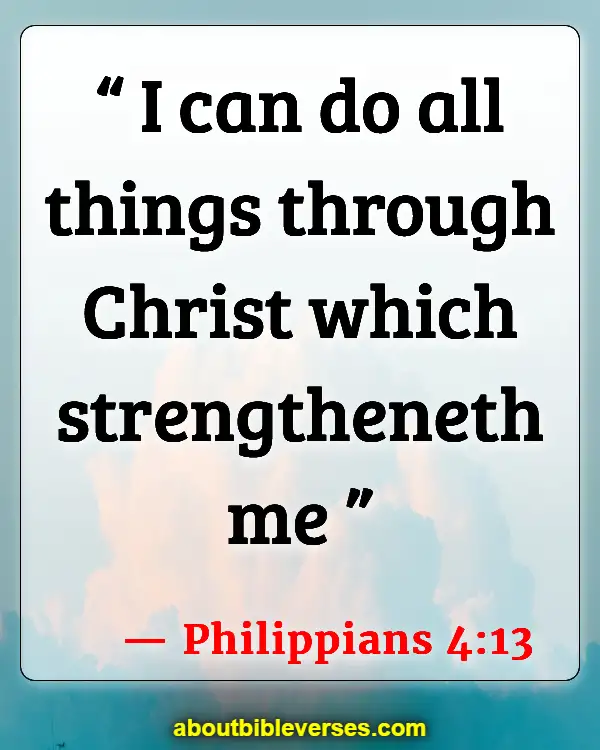 Philippians 4:13
"I can do all things through Christ which strengtheneth me"
Proverbs 1:7
"The fear of the Lord is the beginning of knowledge: but fools despise wisdom and instruction"
Ecclesiastes 2:26
"For God giveth to a man that is good in his sight wisdom, and knowledge, and joy: but to the sinner he giveth travail, to gather and to heap up, that he may give to him that is good before God. This also is vanity and vexation of spirit"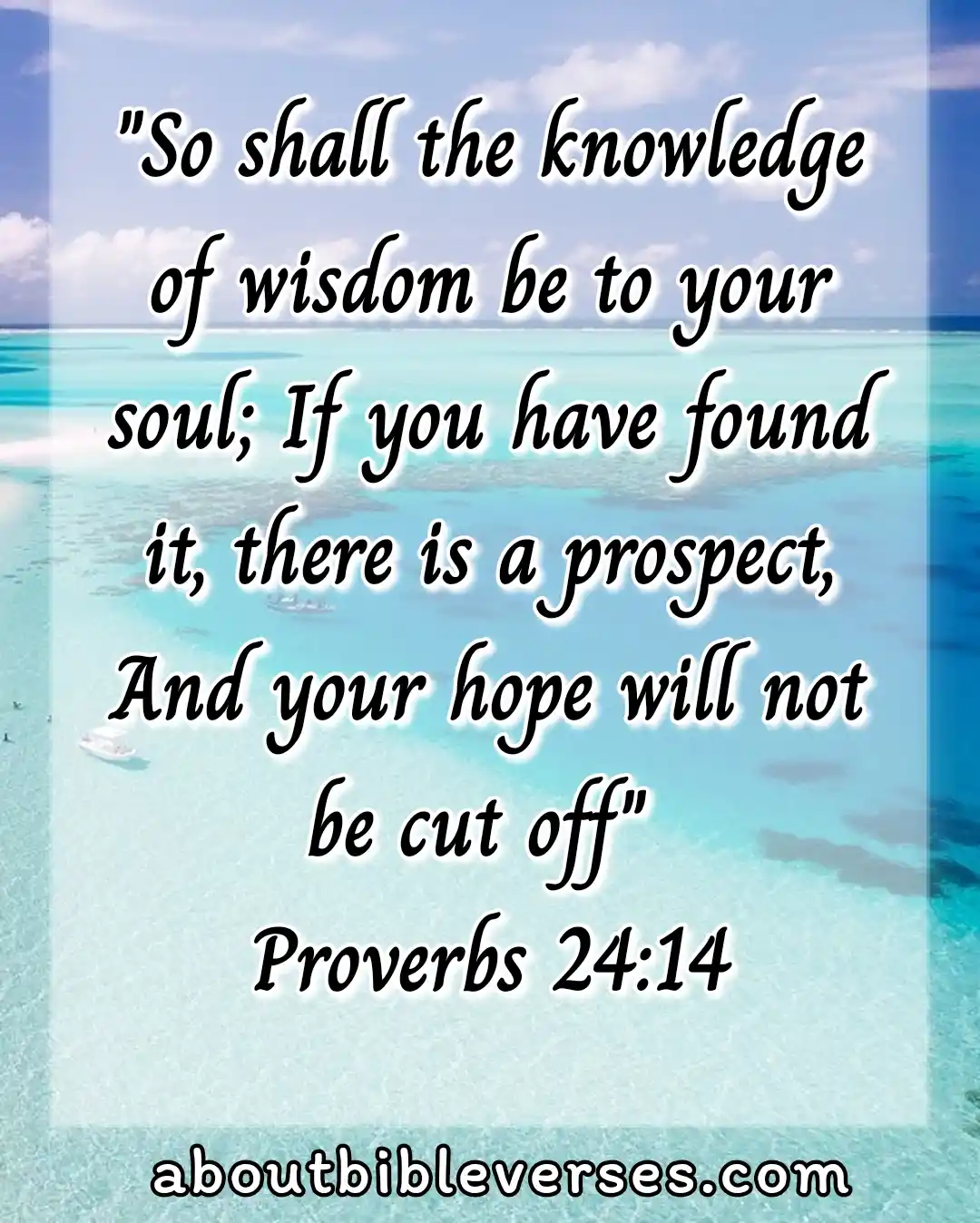 Proverbs 24:14
"So shall the knowledge of wisdom be unto thy soul: when thou hast found it, then there shall be a reward, and thy expectation shall not be cut off"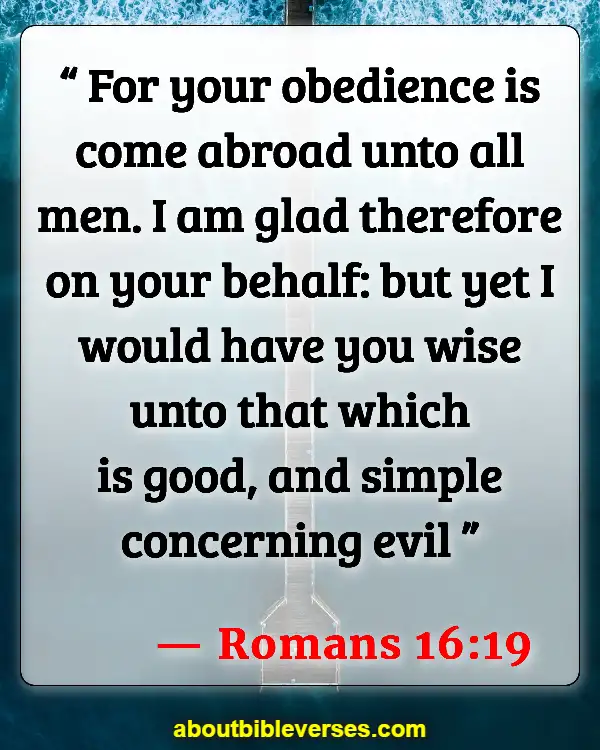 Romans 16:19
"For your obedience is come abroad unto all men. I am glad therefore on your behalf: but yet I would have you wise unto that which is good, and simple concerning evil"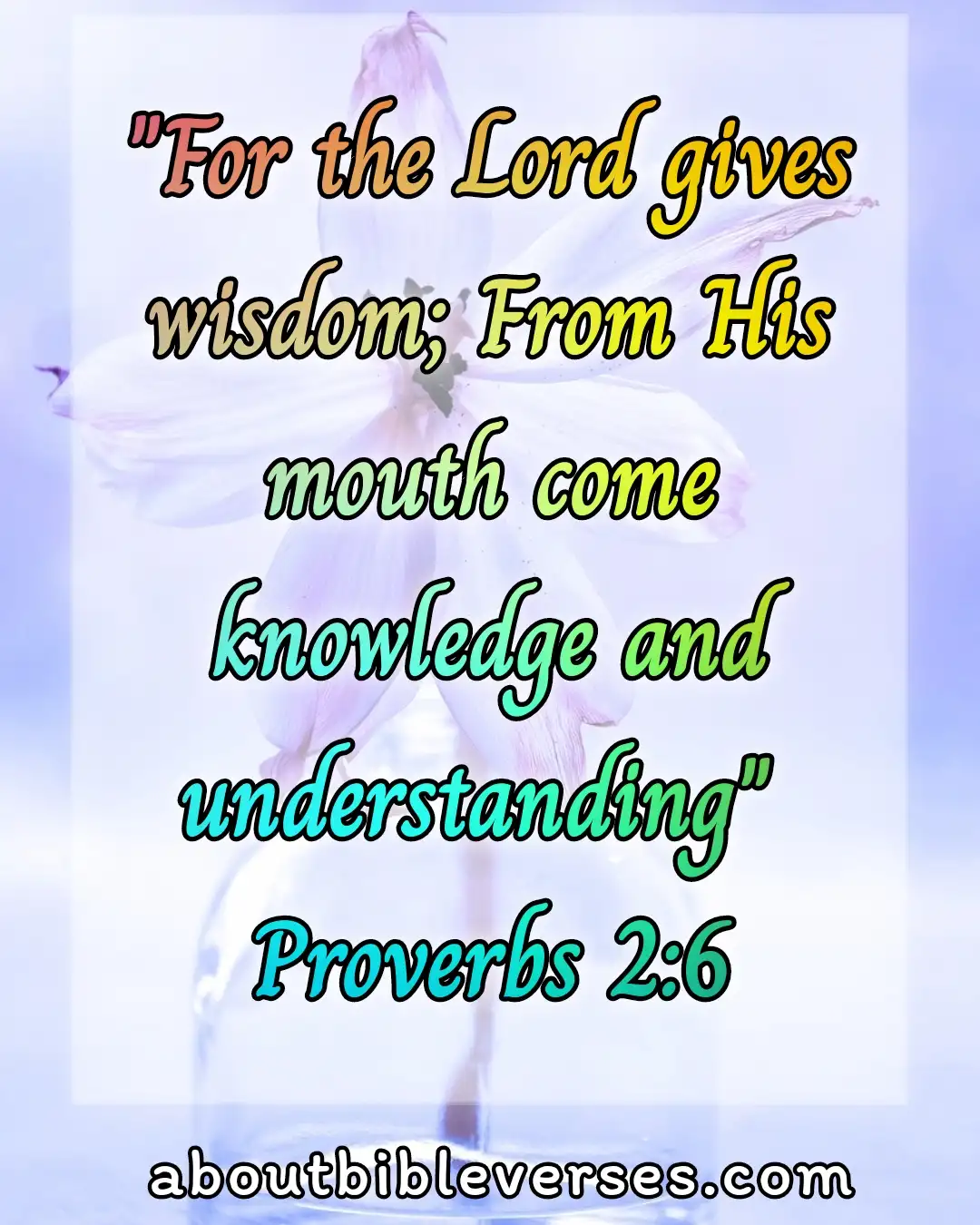 Proverbs 2:6
"For the Lord giveth wisdom: out of his mouth cometh knowledge and understanding"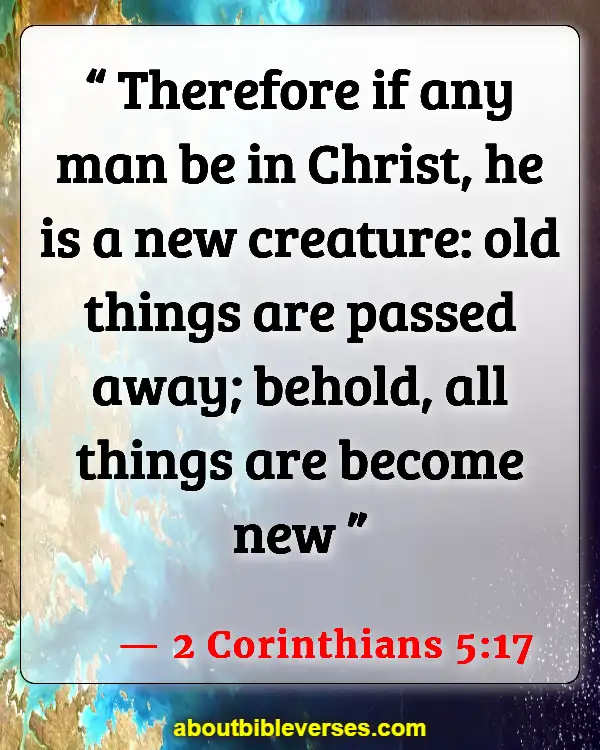 2 Corinthians 5:17
"Therefore if any man be in Christ, he is a new creature: old things are passed away; behold, all things are become new"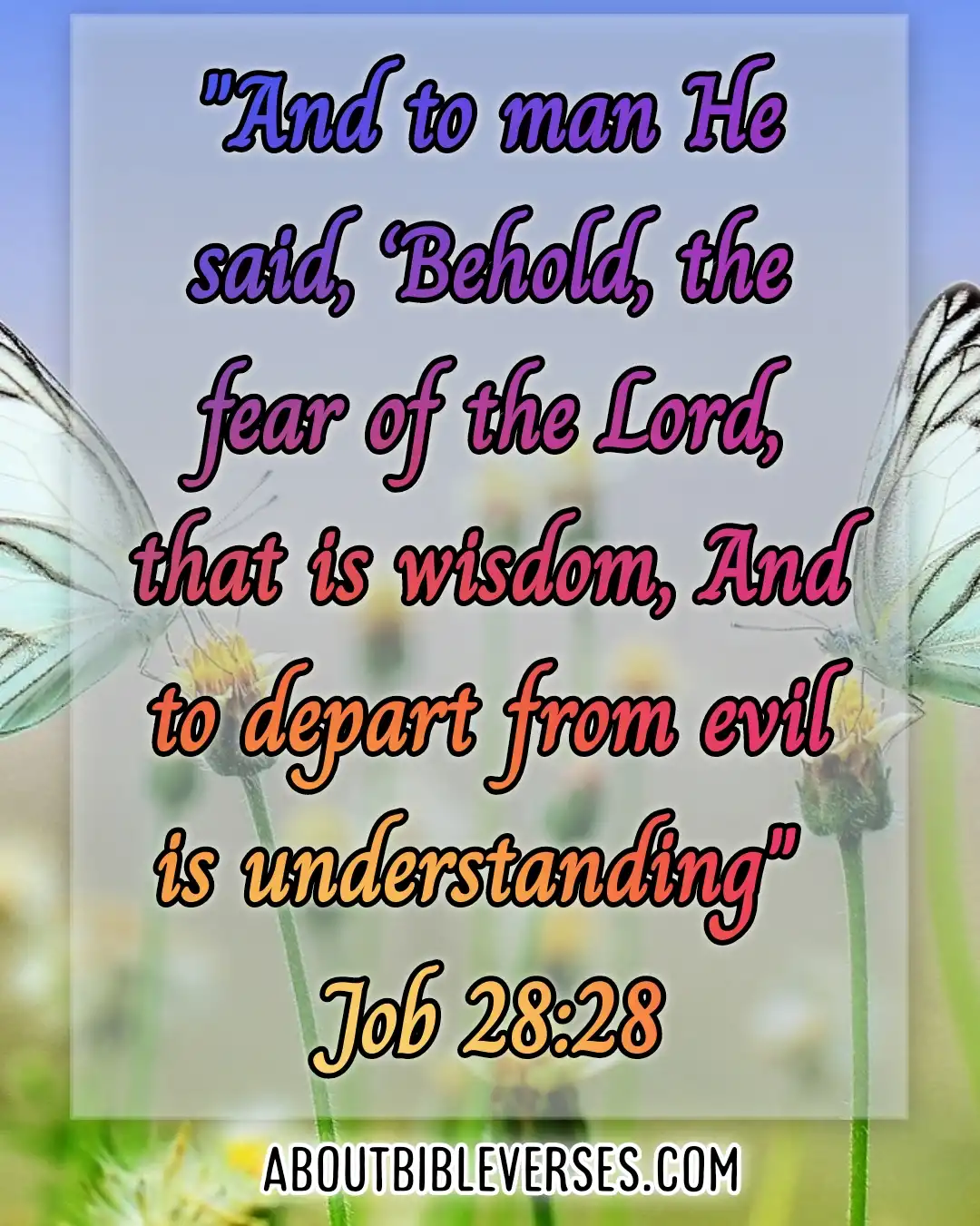 Job 28:28
"And unto man he said, Behold, the fear of the Lord, that is wisdom; and to depart from evil is understanding"
Isaiah 33:6
"And wisdom and knowledge shall be the stability of thy times, and strength of salvation: the fear of the Lord is his treasure"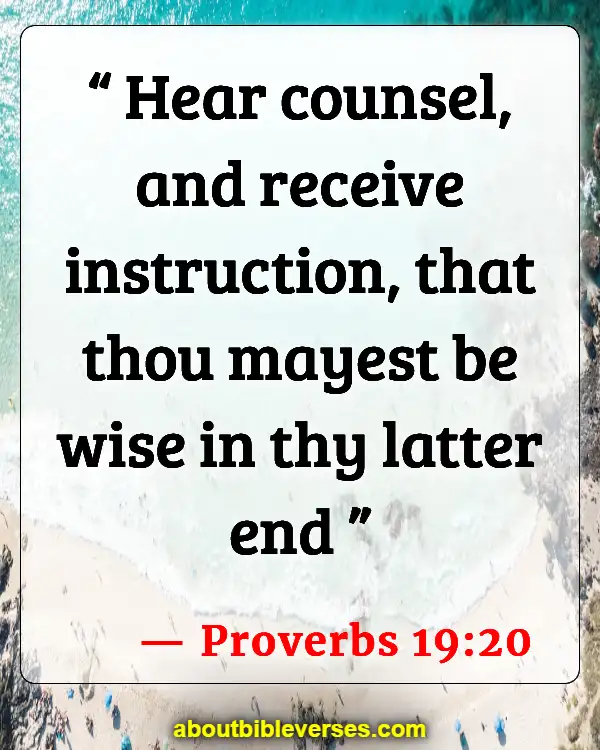 Proverbs 19:20
"Hear counsel, and receive instruction, that thou mayest be wise in thy latter end"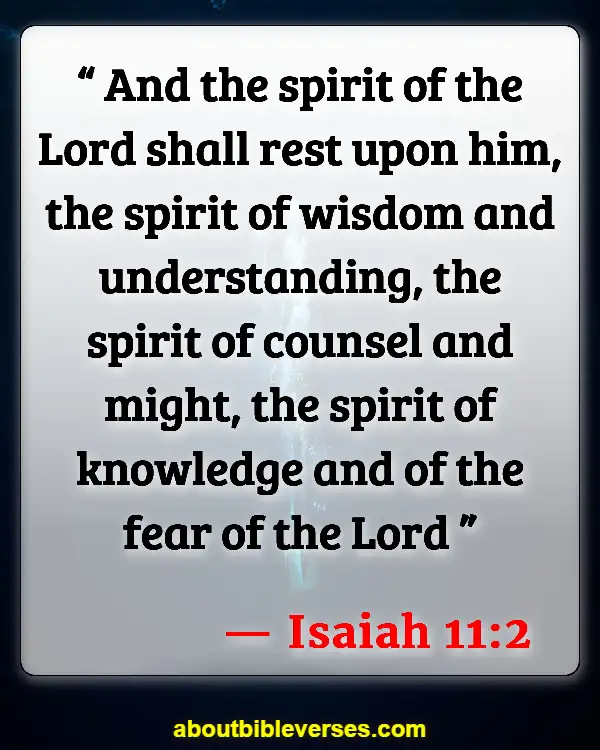 Isaiah 11:2
"And the spirit of the Lord shall rest upon him, the spirit of wisdom and understanding, the spirit of counsel and might, the spirit of knowledge and of the fear of the Lord"