Hello, dear friends, welcome to my site in the name of Jesus Christ. Today we will look at scripture in the Bible that tells us God Is Slow To Anger. If you like our post today then please comment and share.
Truly our God is loving and his anger does not last long so he has forgiven his beloved nation Israel no matter how many times they strayed from him.
 His anger is short-lived. Just as a father cannot be angry with us for a long time, God cannot be angry with his children for a long time. God forgives our mistakes if we pray to Him.
Dear friends, just as our God is slow to anger, so the word of God tells us to be slow to anger (James 1:19).
Now let us see some scriptures of the Bible that speak about God Is Slow To Anger.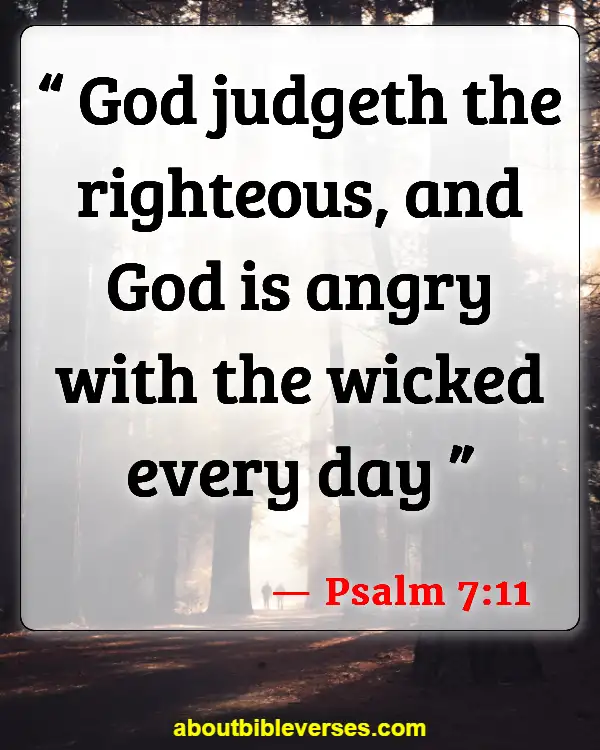 Psalm 7:11
"God judgeth the righteous, and God is angry with the wicked every day"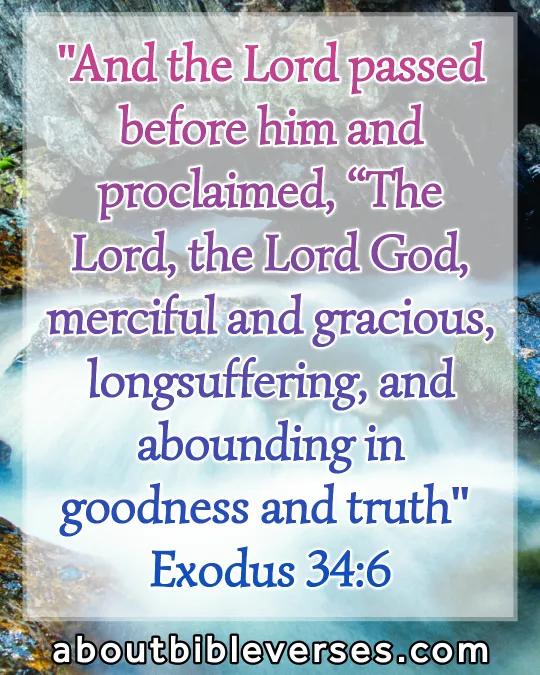 Exodus 34:6
"And the Lord passed by before him, and proclaimed, The Lord, The Lord God, merciful and gracious, longsuffering, and abundant in goodness and truth"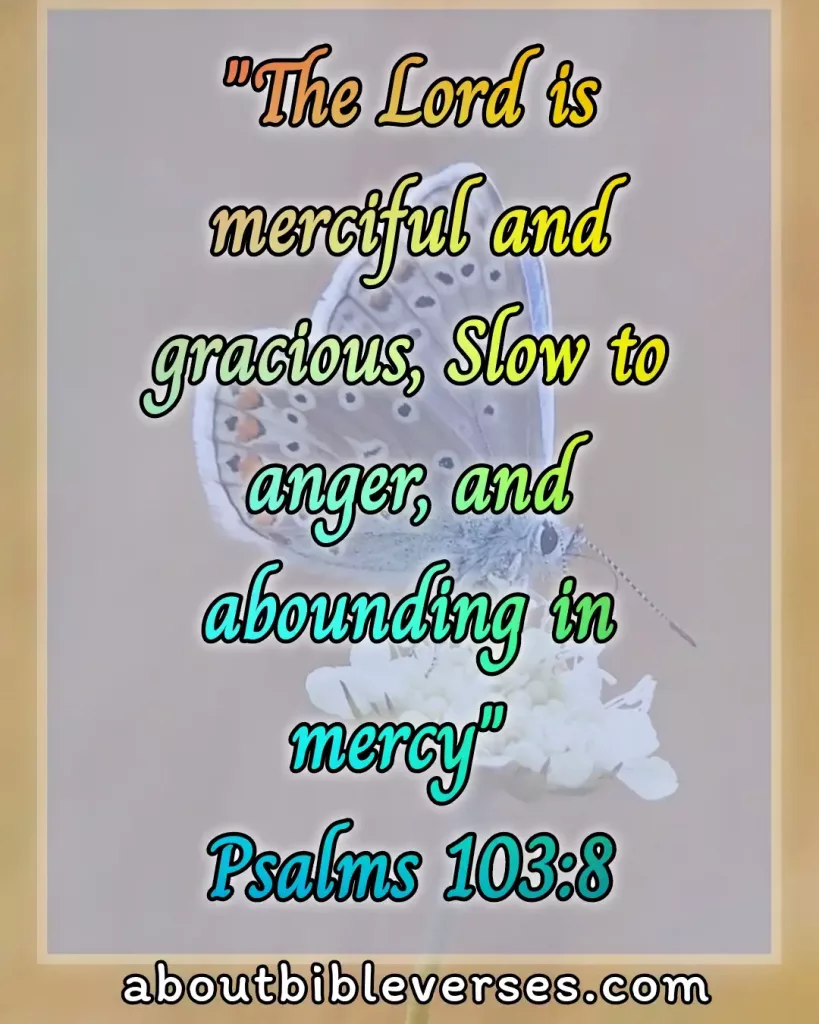 Psalm 103:8
"The Lord is merciful and gracious, slow to anger, and plenteous in mercy"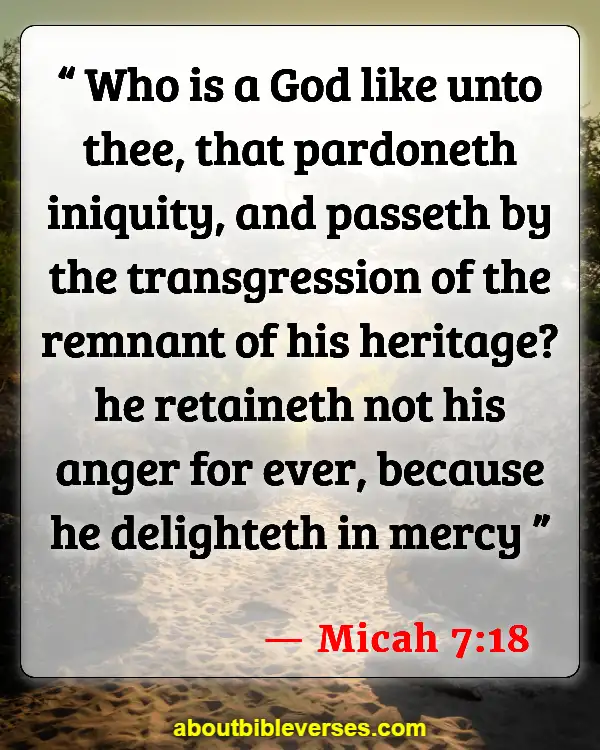 Micah 7:18
"Who is a God like unto thee, that pardoneth iniquity, and passeth by the transgression of the remnant of his heritage? he retaineth not his anger for ever, because he delighteth in mercy"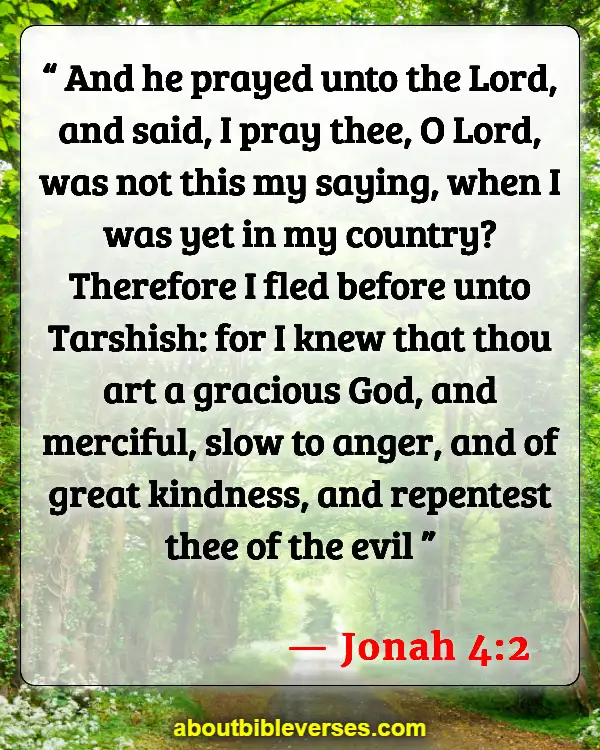 Jonah 4:2
"And he prayed unto the Lord, and said, I pray thee, O Lord, was not this my saying, when I was yet in my country? Therefore I fled before unto Tarshish: for I knew that thou art a gracious God, and merciful, slow to anger, and of great kindness, and repentest thee of the evil"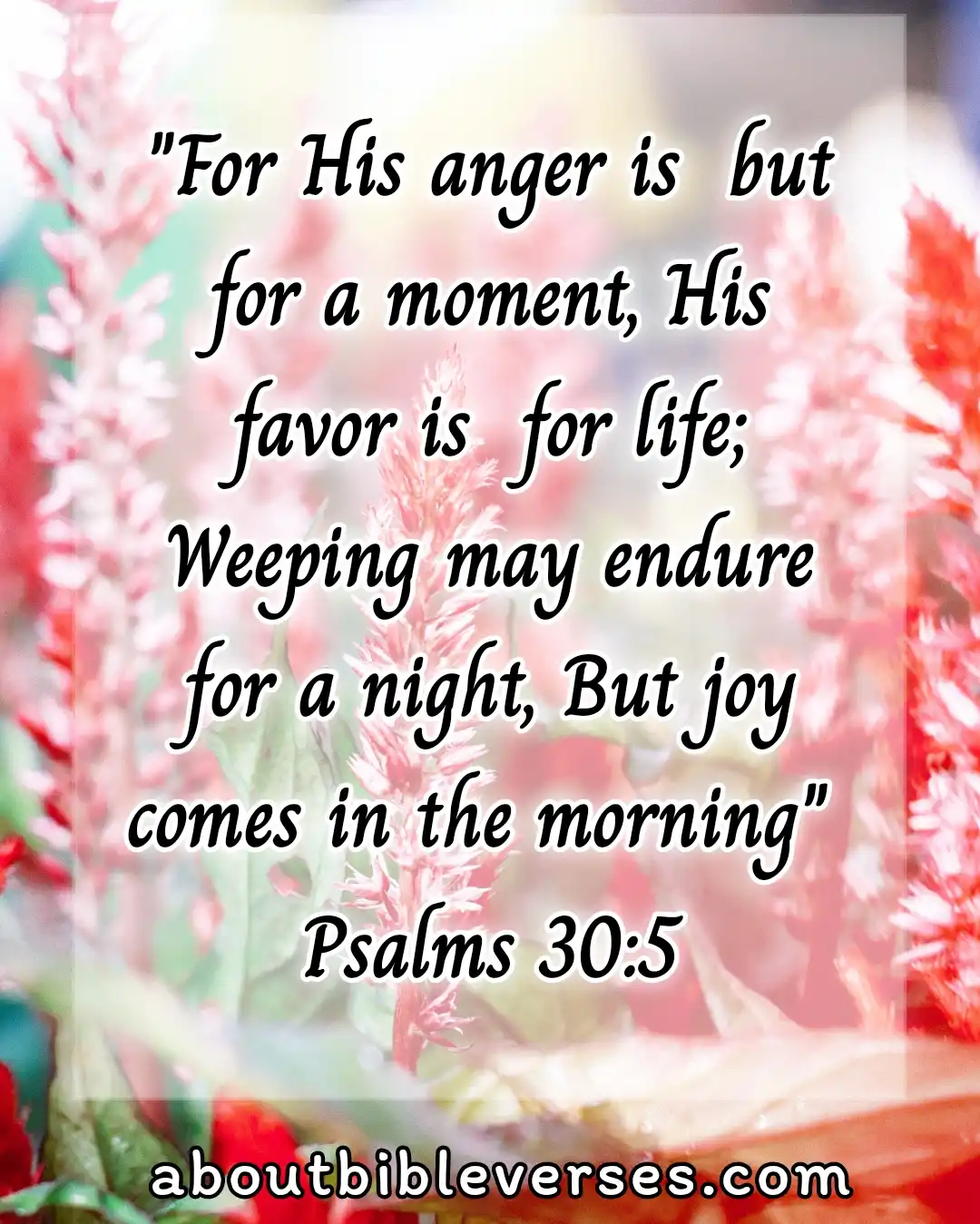 Psalm 30:5
"For his anger endureth but a moment; in his favour is life: weeping may endure for a night, but joy cometh in the morning"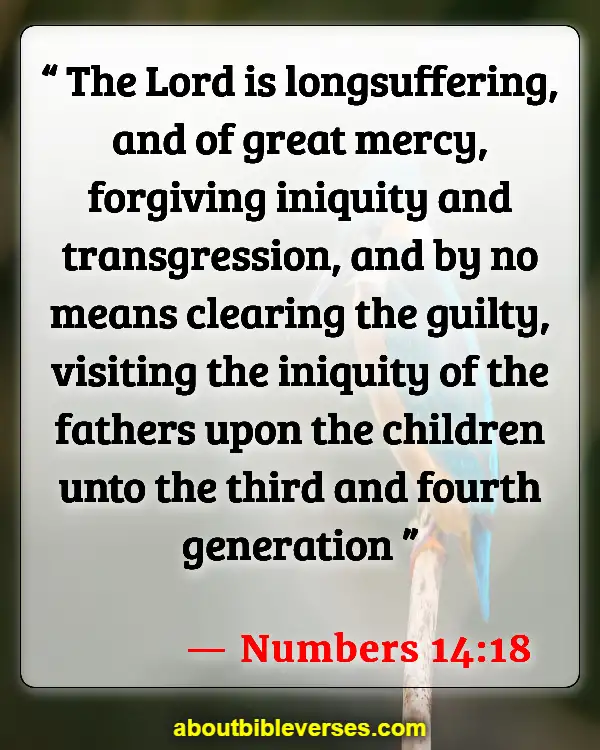 Numbers 14:18
"The Lord is longsuffering, and of great mercy, forgiving iniquity and transgression, and by no means clearing the guilty, visiting the iniquity of the fathers upon the children unto the third and fourth generation"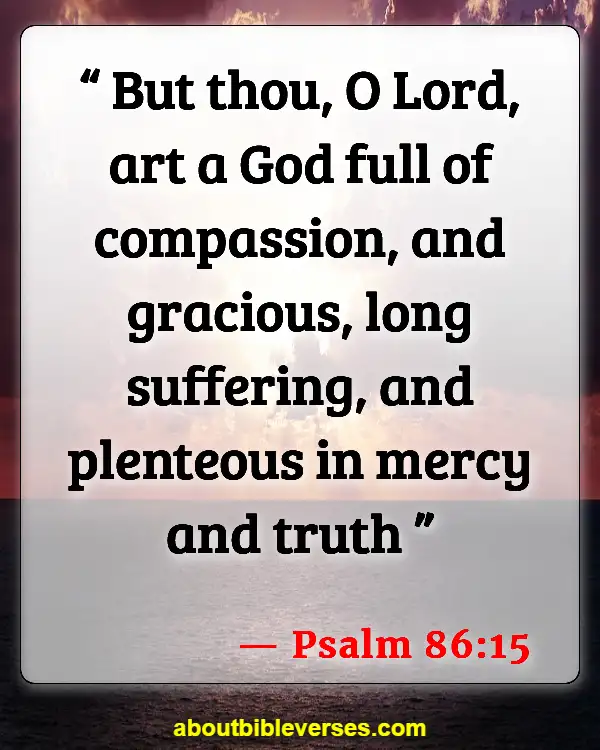 Psalm 86:15
"But thou, O Lord, art a God full of compassion, and gracious, long suffering, and plenteous in mercy and truth"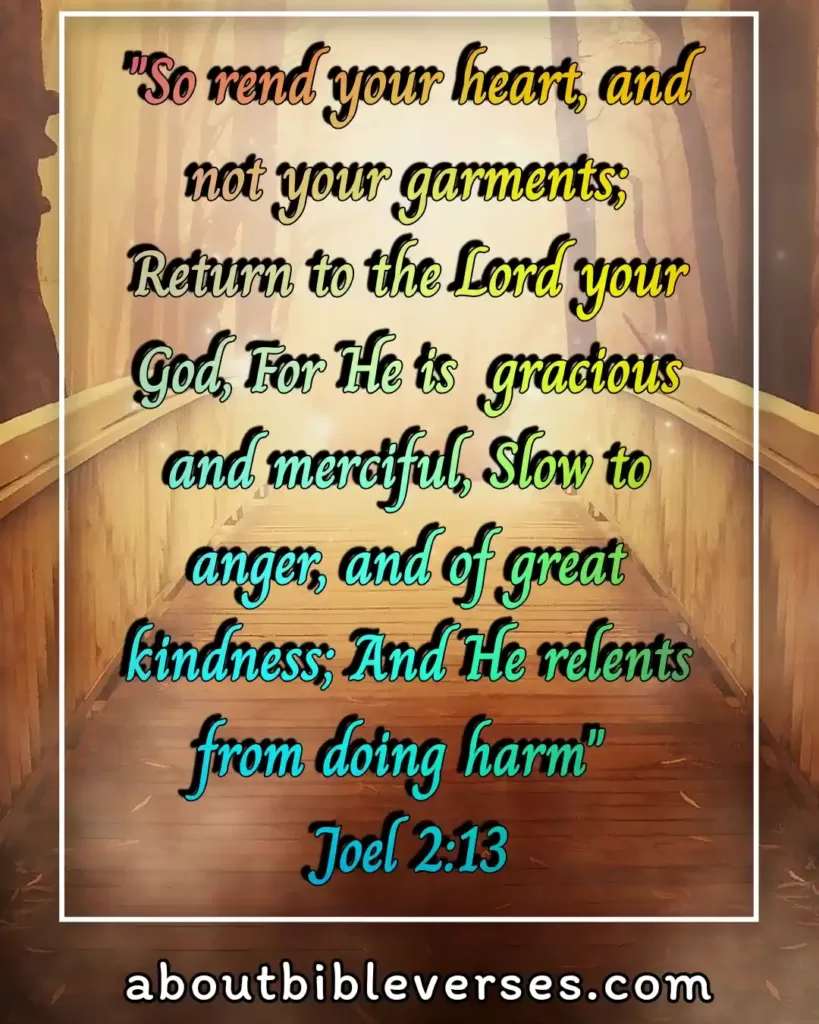 Joel 2:13
"And rend your heart, and not your garments, and turn unto the Lord your God: for he is gracious and merciful, slow to anger, and of great kindness, and repenteth him of the evil"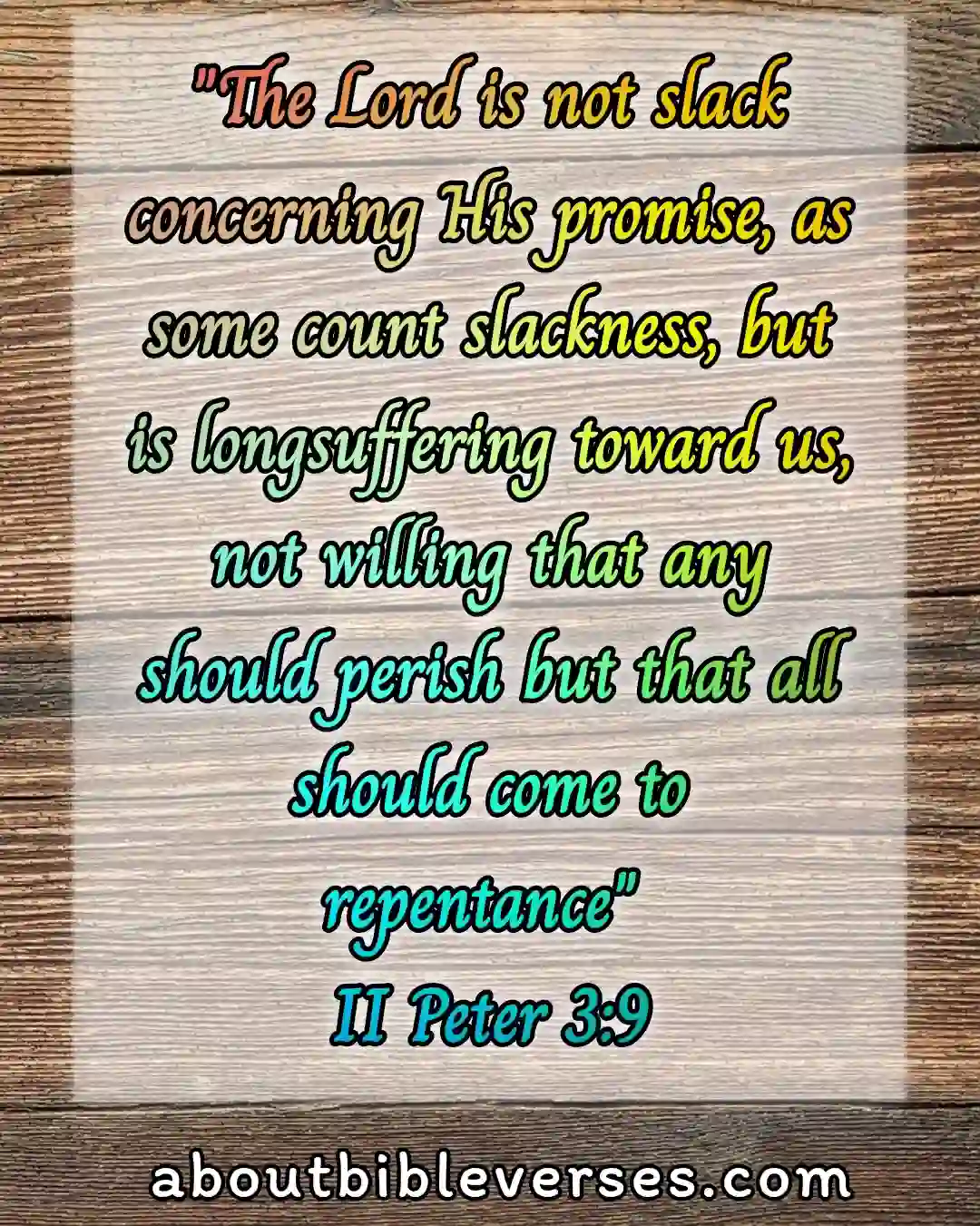 2 Peter 3:9
"The Lord is not slack concerning his promise, as some men count slackness; but is longsuffering to us-ward, not willing that any should perish, but that all should come to repentance"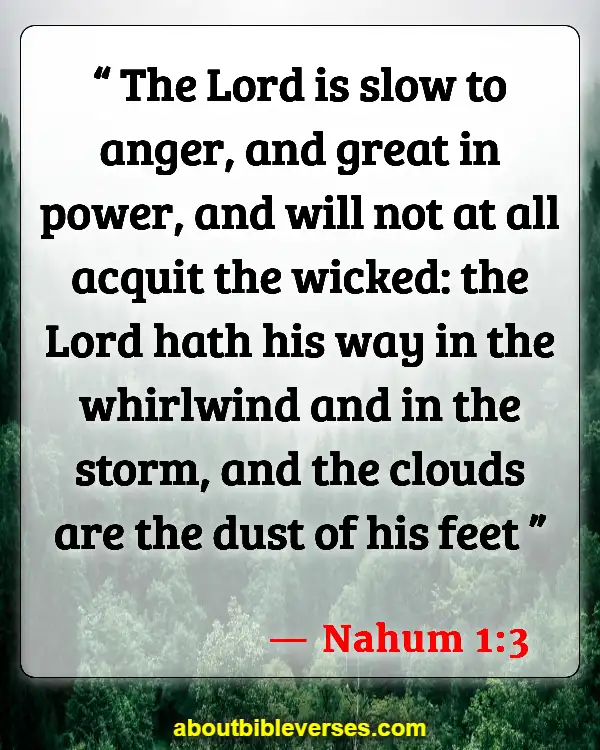 Nahum 1:3
"The Lord is slow to anger, and great in power, and will not at all acquit the wicked: the Lord hath his way in the whirlwind and in the storm, and the clouds are the dust of his feet"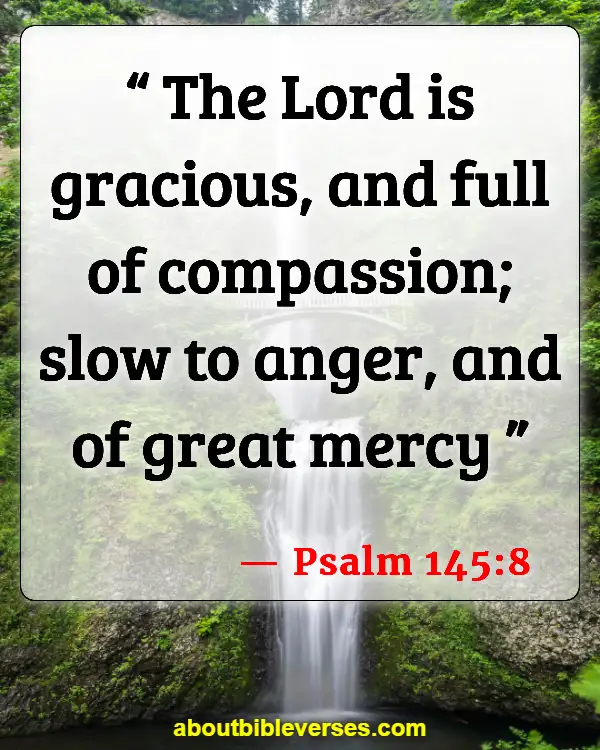 Psalm 145:8
"The Lord is gracious, and full of compassion; slow to anger, and of great mercy"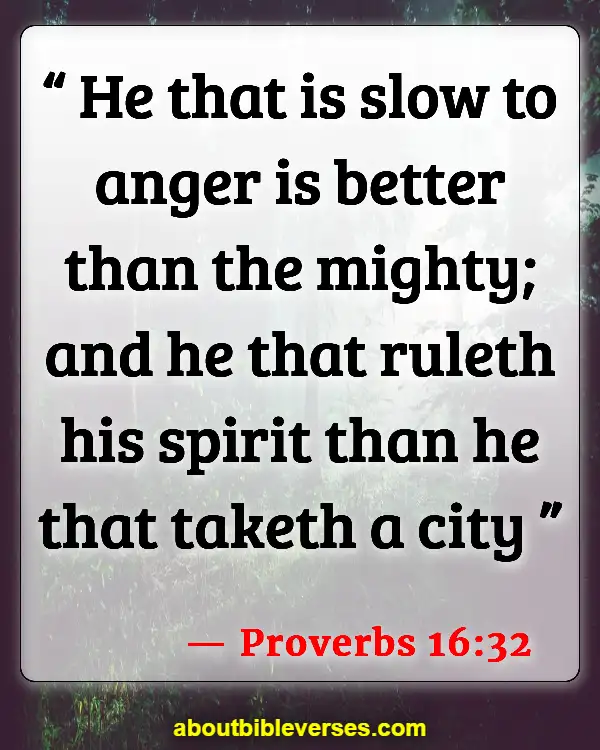 Proverbs 16:32
"He that is slow to anger is better than the mighty; and he that ruleth his spirit than he that taketh a city"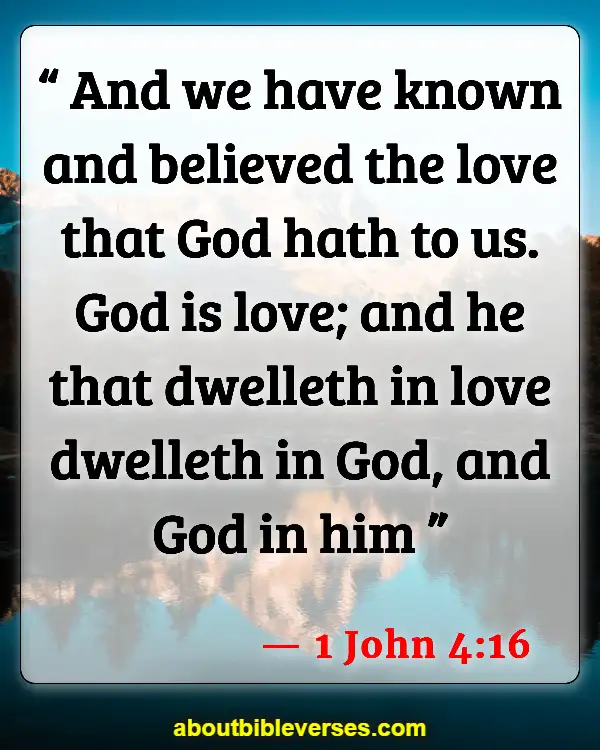 1 John 4:16
"And we have known and believed the love that God hath to us. God is love; and he that dwelleth in love dwelleth in God, and God in him"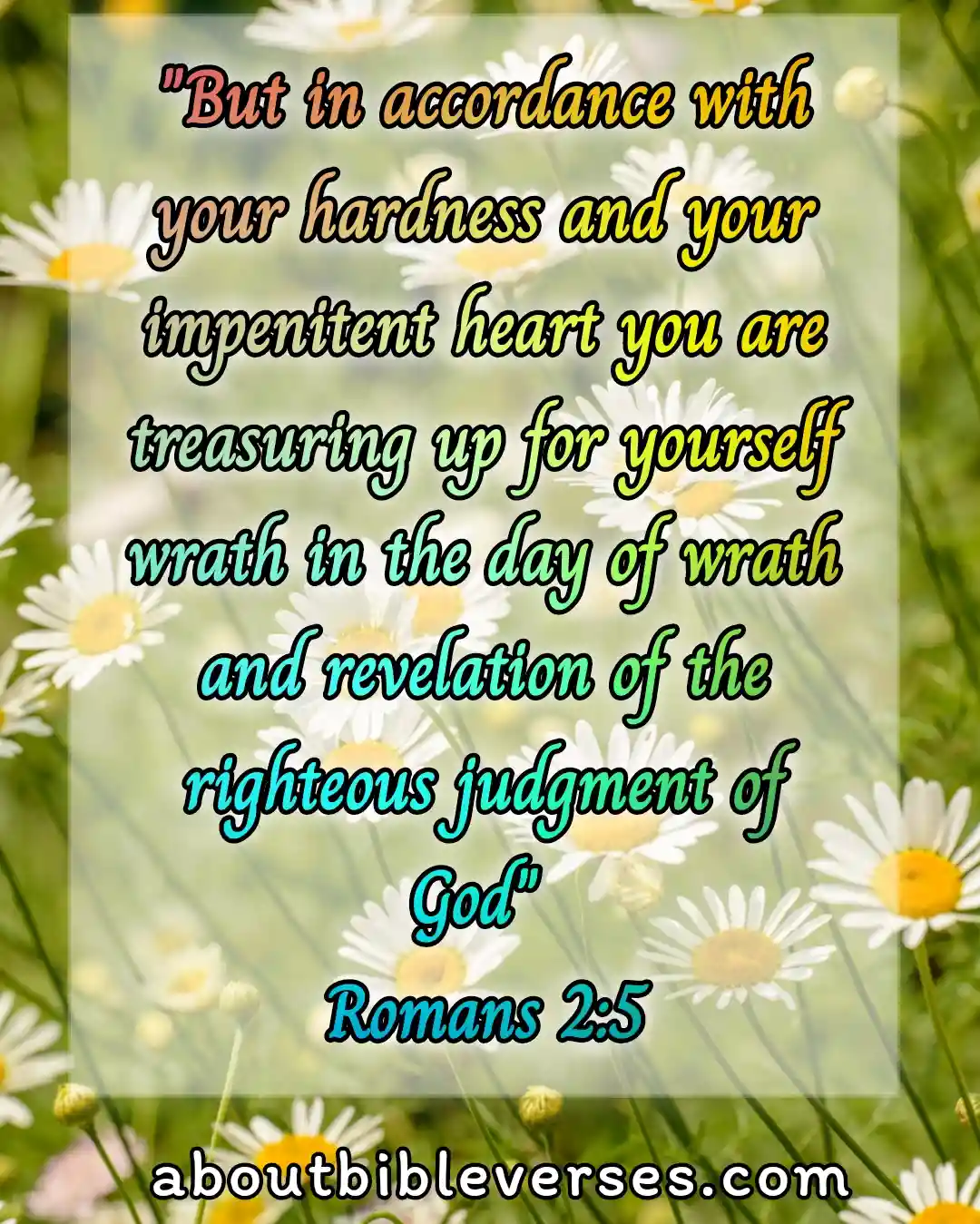 Romans 2:5
"But after thy hardness and impenitent heart treasurest up unto thyself wrath against the day of wrath and revelation of the righteous judgment of God"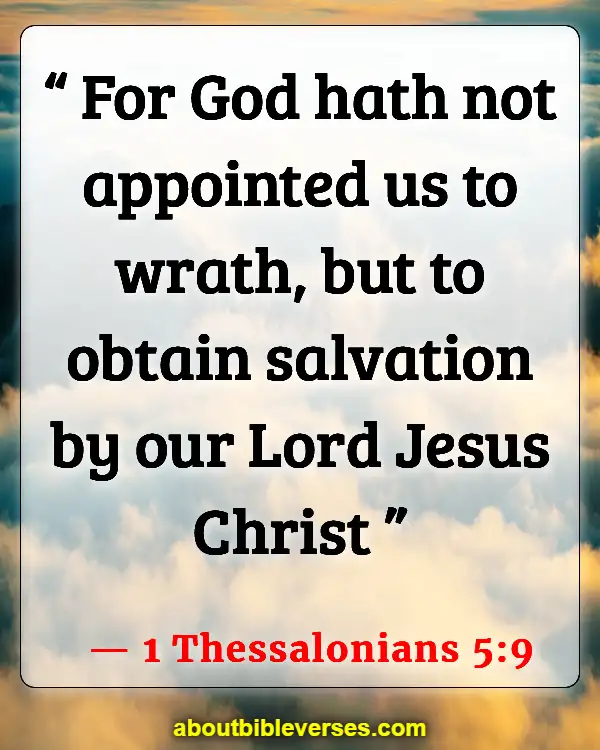 1 Thessalonians 5:9
"For God hath not appointed us to wrath, but to obtain salvation by our Lord Jesus Christ"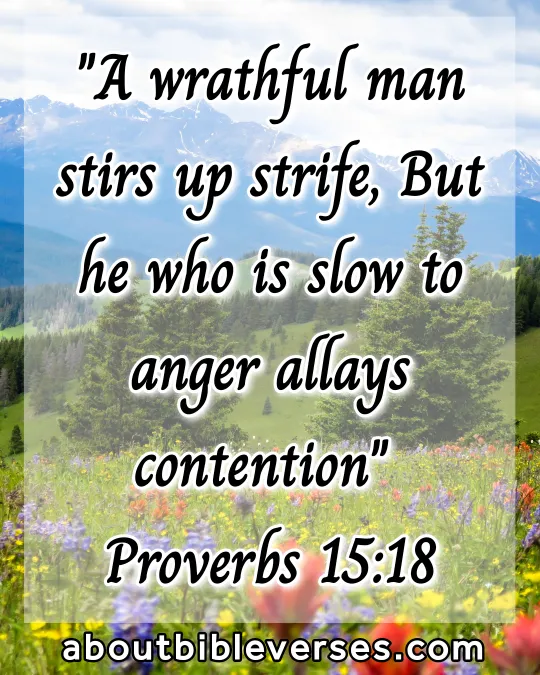 Proverbs 15:18
"A wrathful man stirreth up strife: but he that is slow to anger appeaseth strife"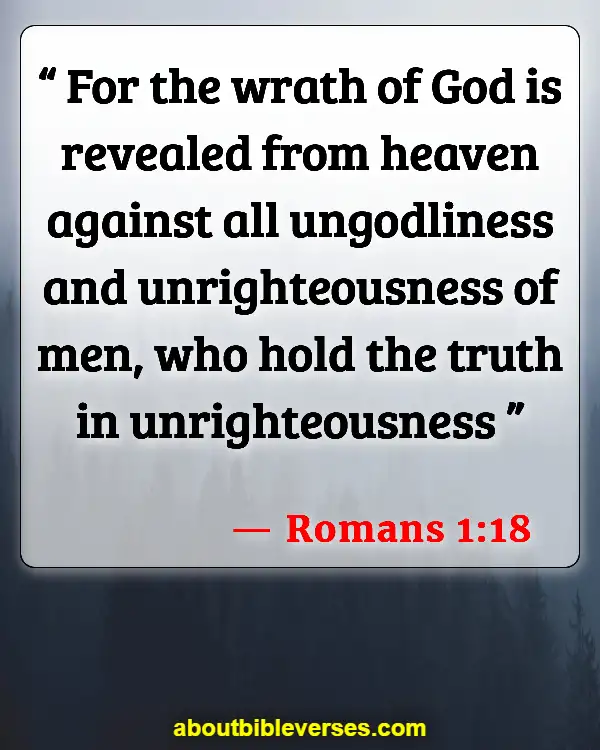 Romans 1:18
"For the wrath of God is revealed from heaven against all ungodliness and unrighteousness of men, who hold the truth in unrighteousness"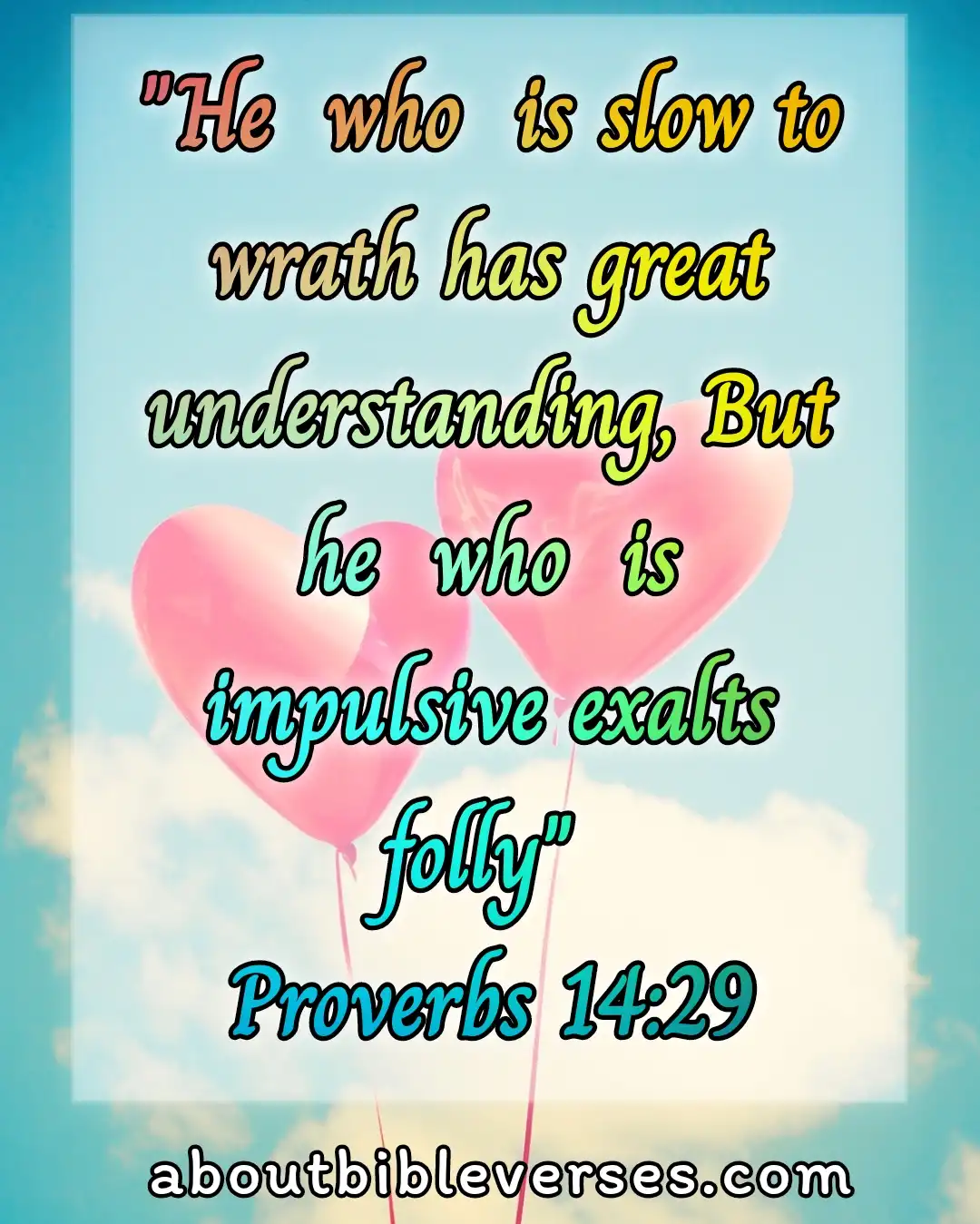 Proverbs 14:29
"He that is slow to wrath is of great understanding: but he that is hasty of spirit exalteth folly"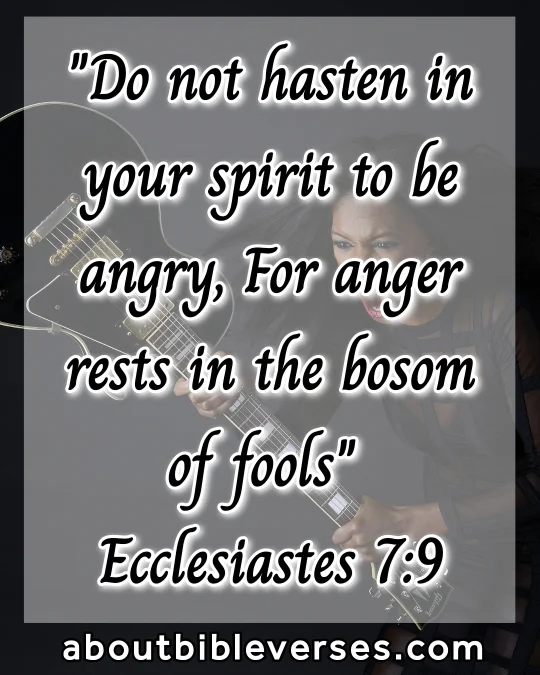 Ecclesiastes 7:9
"Be not hasty in thy spirit to be angry: for anger resteth in the bosom of fools"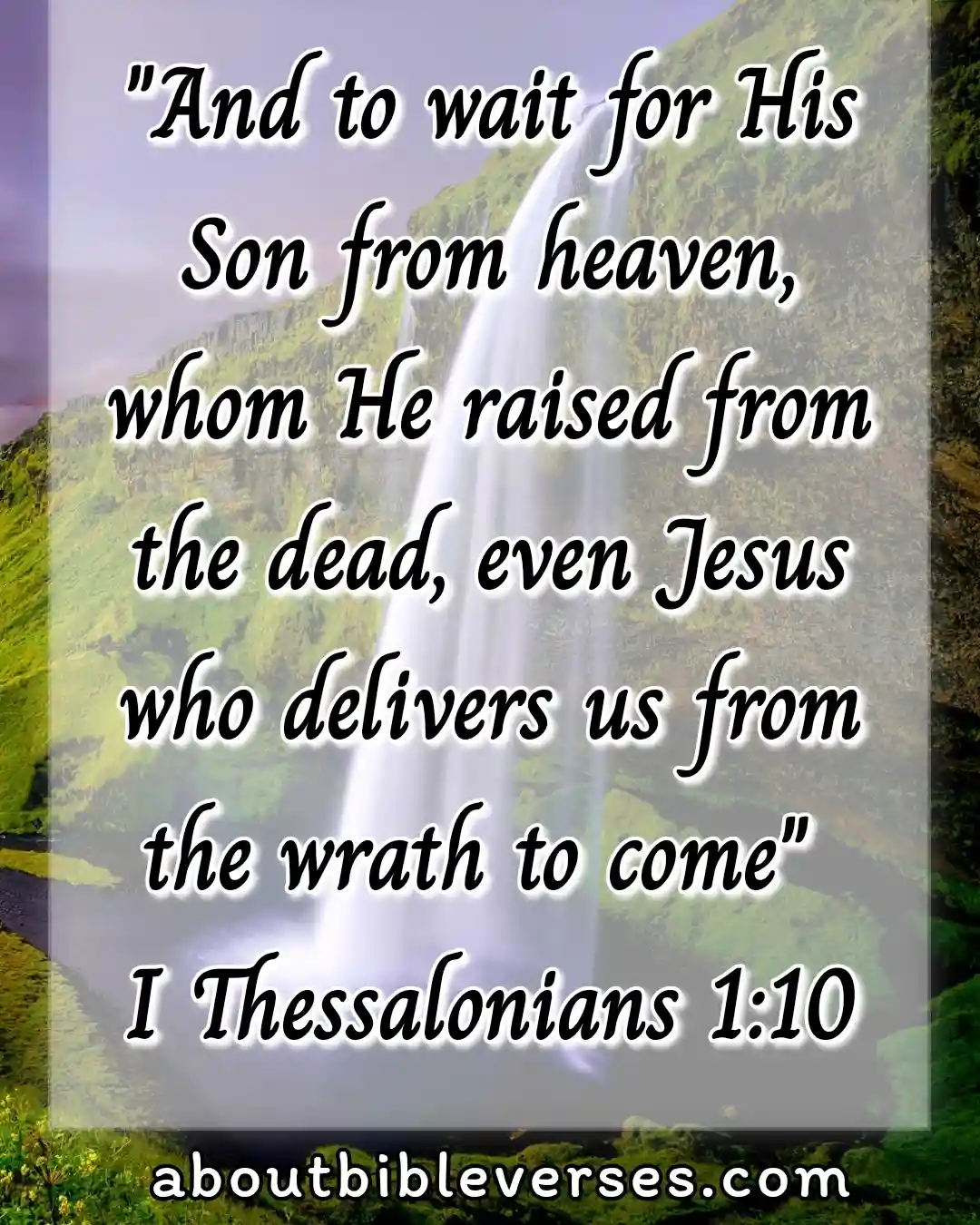 1 Thessalonians 1:10
"And to wait for his Son from heaven, whom he raised from the dead, even Jesus, which delivered us from the wrath to come"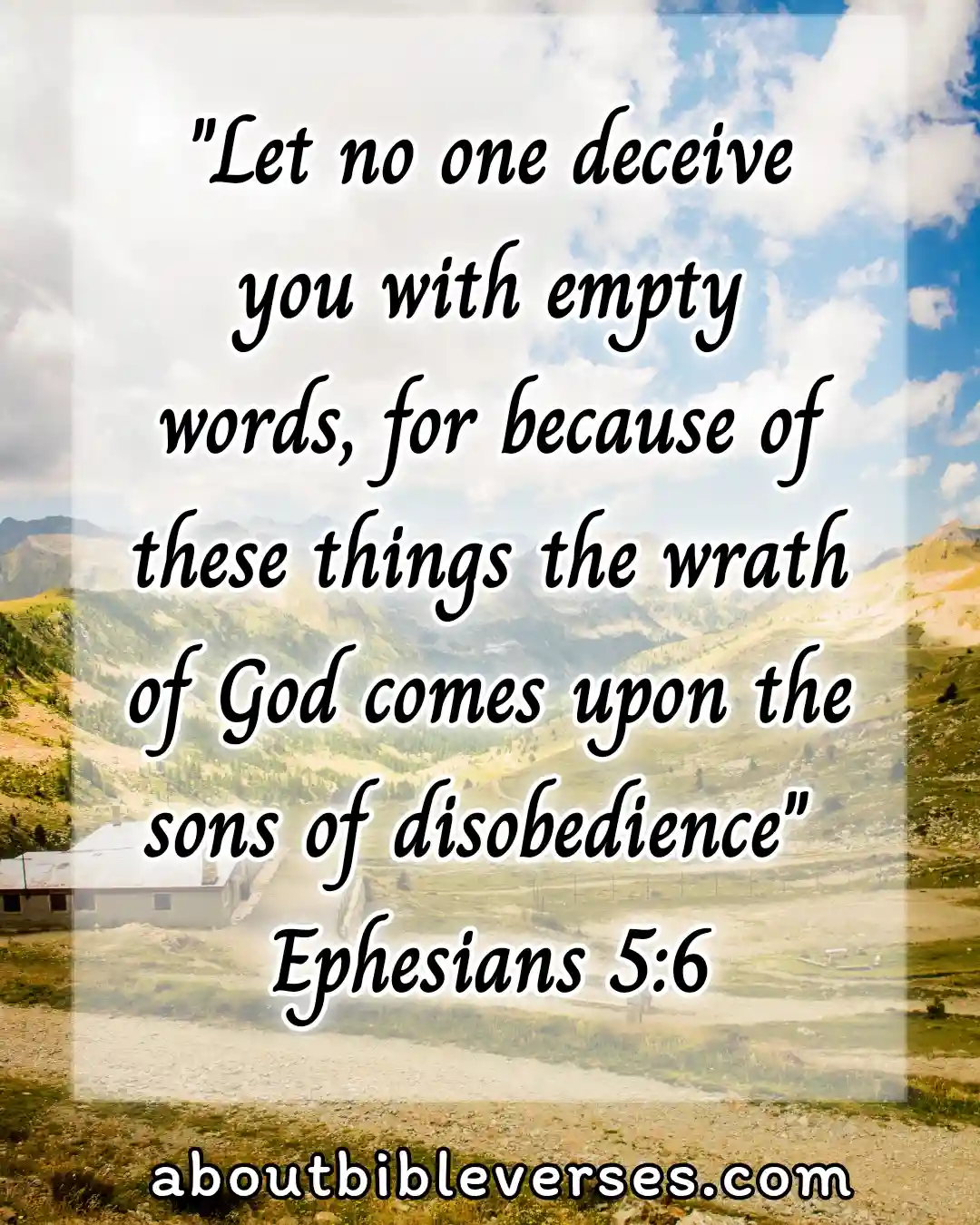 Ephesians 5:6
"Let no man deceive you with vain words: for because of these things cometh the wrath of God upon the children of disobedience"