Dear friends, Our God in Heaven is the ultimate example of humility. Although He reigns supreme as Creator and Ruler of all, God does not manifest His power or demand worship. Instead, he gently calls us his children and invites us to know him personally.
God does not need us, yet He chose to create us in His image with dignity and free will. Even though humanity rejected and betrayed Him, God still loved. He guided and protected his people.
Even when we were lost in sin, God humbled Himself to live in us as Jesus Christ. Although completely innocent, Jesus subjected himself to mockery, beatings, and obedience to the Father's plan just for us. He sacrificed his life to reconcile us to God.
What an incredible display of selfless, selfless love! The Creator of all took the form of a servant to save His creation. Our God holds all power and authority yet gives His rights out of love. He patiently bears our weaknesses, gently restores our souls, and freely offers us eternal life.
Dear friends, may this glimpse of God's humility inspire us to walk humbly before one another. Now let's look at the words of the Bible to know more about our Humble God.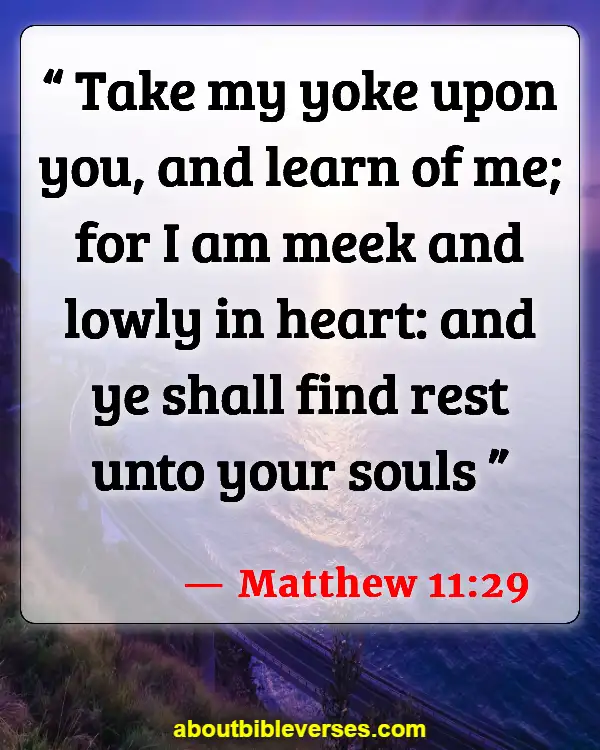 Matthew 11:29
"Take my yoke upon you, and learn of me; for I am meek and lowly in heart: and ye shall find rest unto your souls"
Philippians 2:5-8
"Let this mind be in you, which was also in Christ Jesus: Who, being in the form of God, thought it not robbery to be equal with God: But made himself of no reputation, and took upon him the form of a servant, and was made in the likeness of men: And being found in fashion as a man, he humbled himself, and became obedient unto death, even the death of the cross"
Isaiah 66:2
"For all those things hath mine hand made, and all those things have been, saith the Lord : but to this man will I look, even to him that is poor and of a contrite spirit, and trembleth at my word"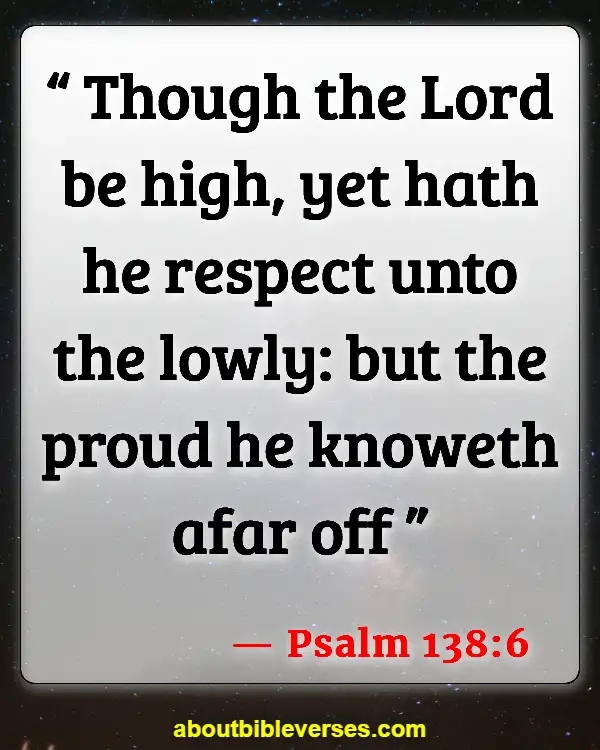 Psalm 138:6
"Though the Lord be high, yet hath he respect unto the lowly: but the proud he knoweth afar off"
Isaiah 61:1
"The Spirit of the Lord God is upon me; because the Lord hath anointed me to preach good tidings unto the meek; he hath sent me to bind up the brokenhearted, to proclaim liberty to the captives, and the opening of the prison to them that are bound"
1 Peter 3:4
"But let it be the hidden man of the heart, in that which is not corruptible, even the ornament of a meek and quiet spirit, which is in the sight of God of great price"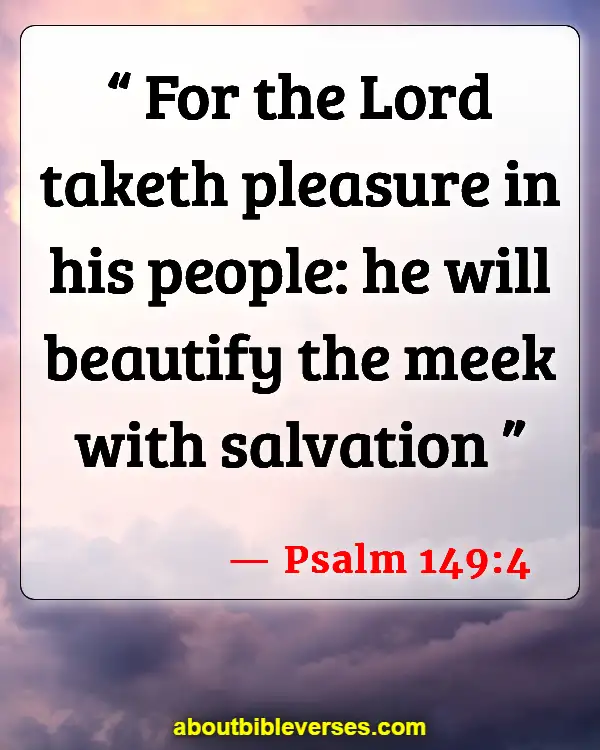 Psalm 149:4
"For the Lord taketh pleasure in his people: he will beautify the meek with salvation"
Proverbs 16:19
"Better it is to be of an humble spirit with the lowly, than to divide the spoil with the proud"
Psalm 113:6
"Who humbleth himself to behold the things that are in heaven, and in the earth"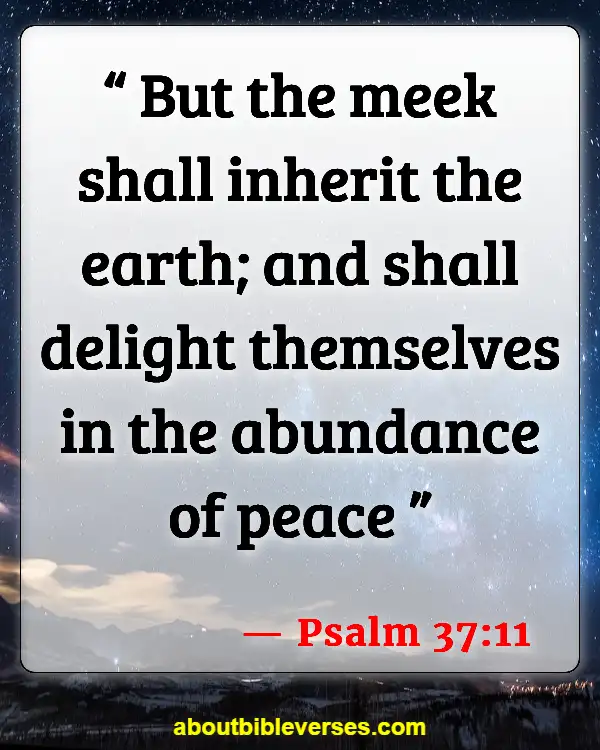 Psalm 37:11
"But the meek shall inherit the earth; and shall delight themselves in the abundance of peace"
Psalm 51:17
"The sacrifices of God are a broken spirit: a broken and a contrite heart, O God, thou wilt not despise"
1 Timothy 1:15
"This is a faithful saying, and worthy of all acceptation, that Christ Jesus came into the world to save sinners; of whom I am chief"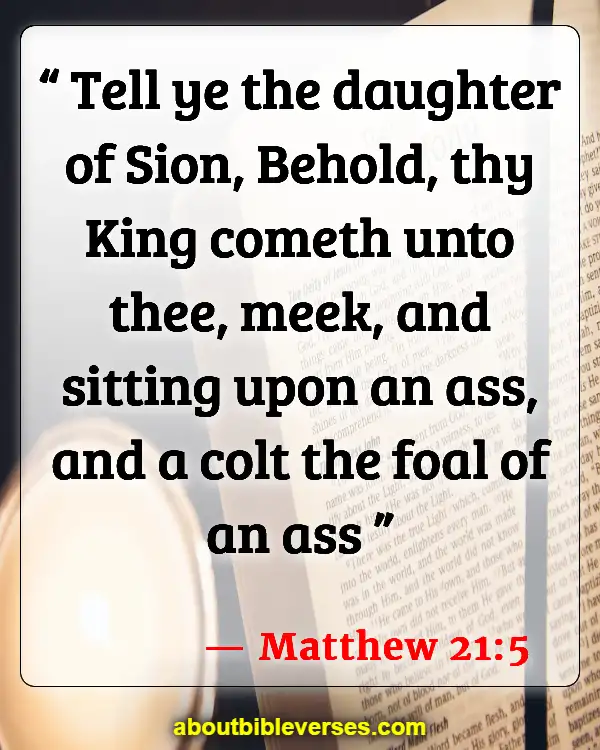 Matthew 21:5
"Tell ye the daughter of Sion, Behold, thy King cometh unto thee, meek, and sitting upon an ass, and a colt the foal of an ass"
Luke 9:48
"And said unto them, Whosoever shall receive this child in my name receiveth me: and whosoever shall receive me receiveth him that sent me: for he that is least among you all, the same shall be great"
Colossians 3:12
"Put on therefore, as the elect of God, holy and beloved, bowels of mercies, kindness, humbleness of mind, meekness, longsuffering"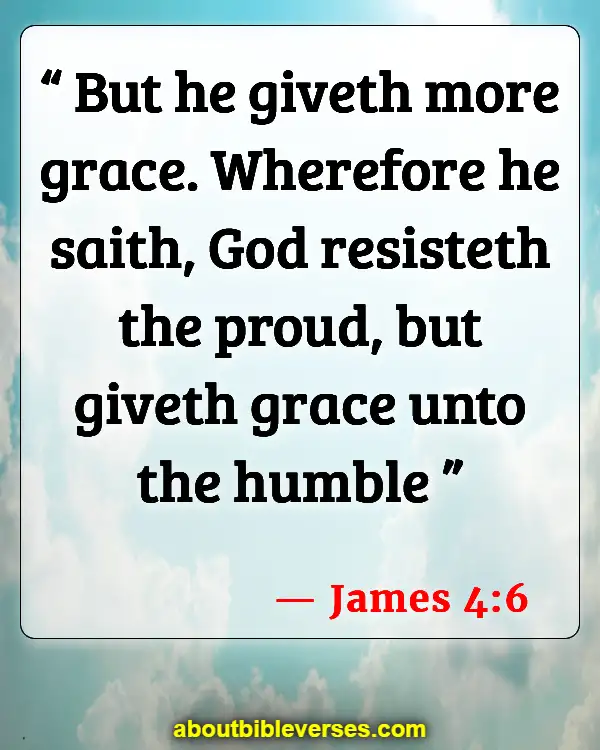 James 4:6
"But he giveth more grace. Wherefore he saith, God resisteth the proud, but giveth grace unto the humble"
Romans 12:3
"For I say, through the grace given unto me, to every man that is among you, not to think of himself more highly than he ought to think; but to think soberly, according as God hath dealt to every man the measure of faith"
Isaiah 57:15
"For thus saith the high and lofty One that inhabiteth eternity, whose name is Holy; I dwell in the high and holy place, with him also that is of a contrite and humble spirit, to revive the spirit of the humble, and to revive the heart of the contrite ones"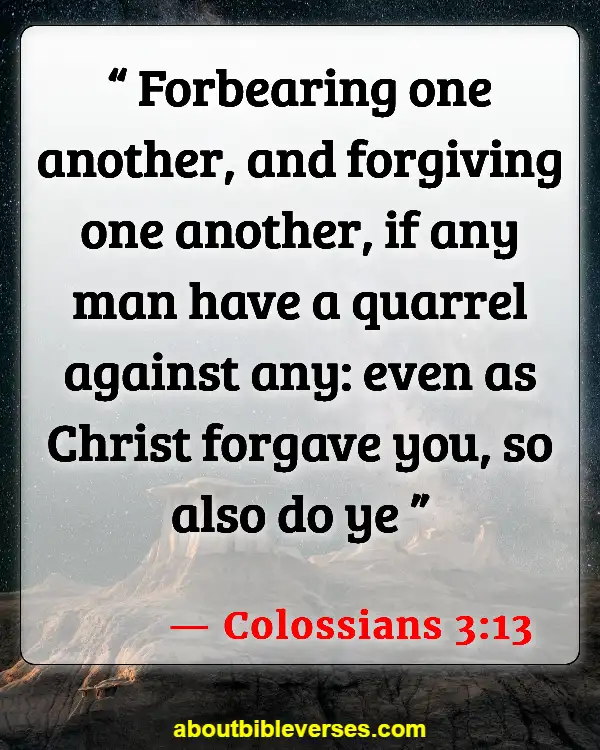 Colossians 3:13
"Forbearing one another, and forgiving one another, if any man have a quarrel against any: even as Christ forgave you, so also do ye"
Luke 23:34
"Then said Jesus, Father, forgive them; for they know not what they do. And they parted his raiment, and cast lots"
1 John 1:9
"If we confess our sins, he is faithful and just to forgive us our sins, and to cleanse us from all unrighteousness"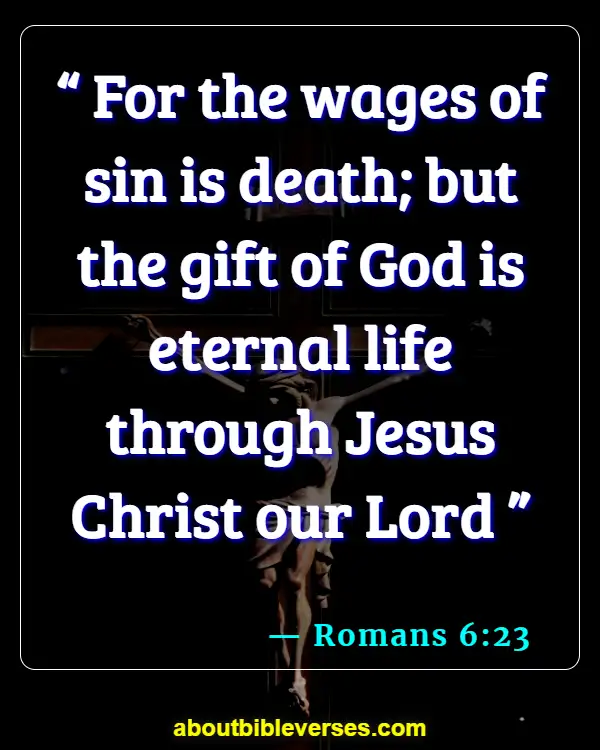 Romans 6:23
"For the wages of sin is death; but the gift of God is eternal life through Jesus Christ our Lord"