Hello, dear friends welcome to our site in the name of Jesus Christ. Today we will see in the Bible how God hears and answers our prayers.
God hears our prayers and His ears are always on the prayers of righteous people. Friends, when we pray to God we must believe that He hears our prayers and  He also answers them in time.
But there are many people who pray but do not get the answer and in a few days, they turn away from the faith. This is because their prayers are for their own benefit so God does not answer their prayers (James 4: 3).
Friends, our prayer should be pure and imperfect, and the prayers must be beneficial for others, 
If we look at Solomon we find that he was offered to ask anything from the Lord but he did not ask anything for his own sake, rather he asked for wisdom to lead the children of Israel.
Then God was pleased and blessed Solomon with wisdom and wealth. When we pray to God unselfishly, God will bless us abundantly.
 In this regard, King David says God has heard my prayer He has not turned away from me. I will praise Him because my heart was pure so my Lord has heard me (Psalm 66: 17-20).
Friends, whenever we pray to God we must pray in the name of Jesus because in this name miracles happen (John 14: 14).
Let us now look at the Bible verse about God Hears Our Prayers.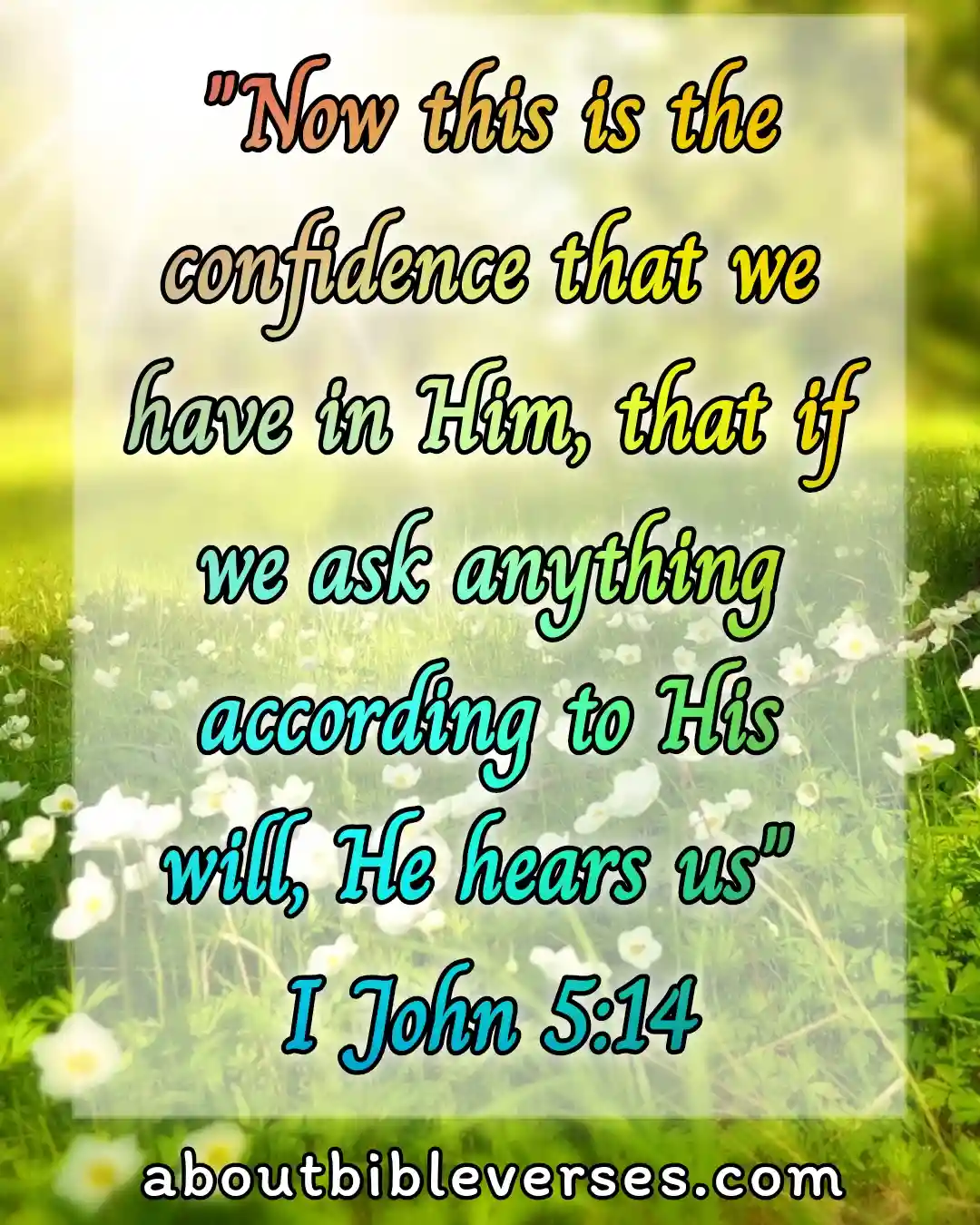 1 John 5:14
"And this is the confidence that we have in him, that, if we ask any thing according to his will, he heareth us"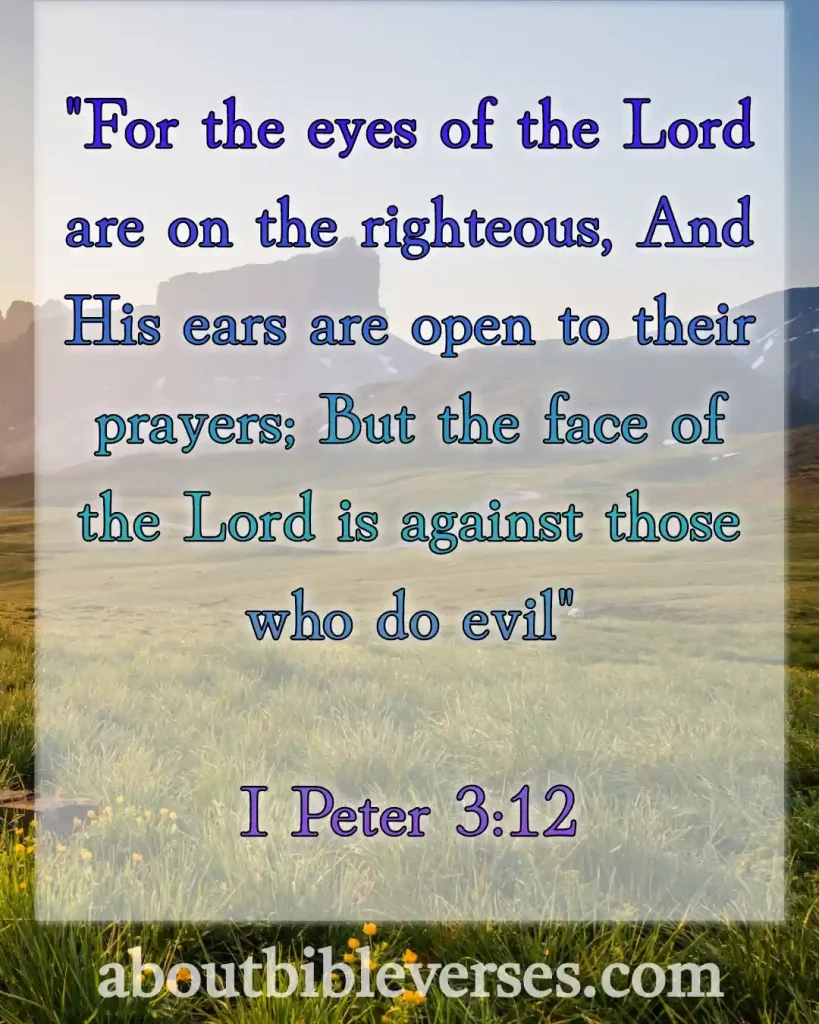 1 Peter 3:12
"For the eyes of the Lord are over the righteous, and his ears are open unto their prayers: but the face of the Lord is against them that do evil"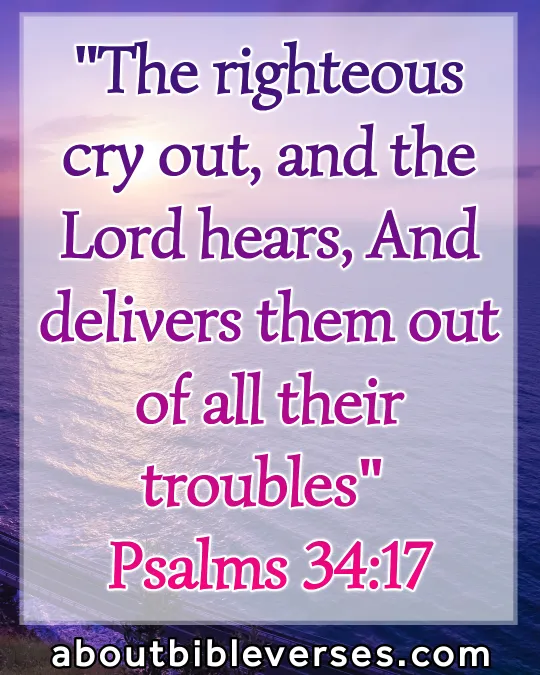 Psalm 34:17
"The righteous cry, and the Lord heareth, and delivereth them out of all their troubles"
Psalm 145:18
"The Lord is nigh unto all them that call upon him, to all that call upon him in truth"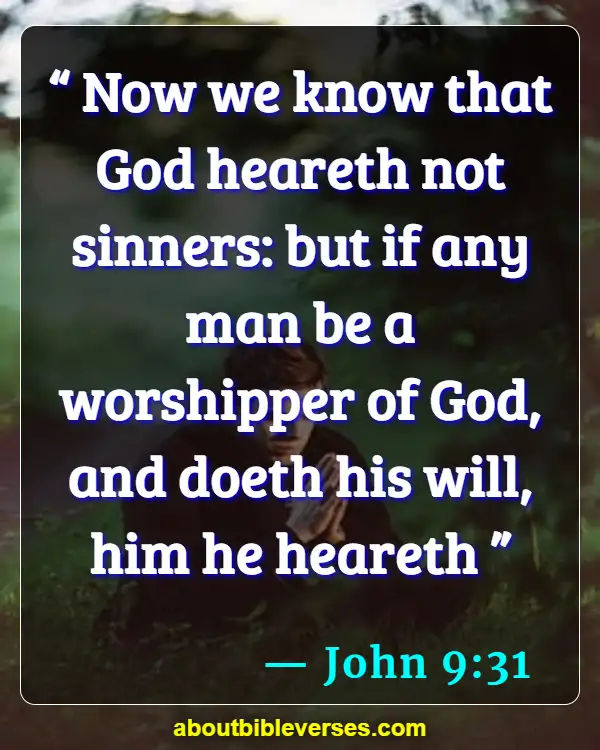 John 9:31
"Now we know that God heareth not sinners: but if any man be a worshipper of God, and doeth his will, him he heareth"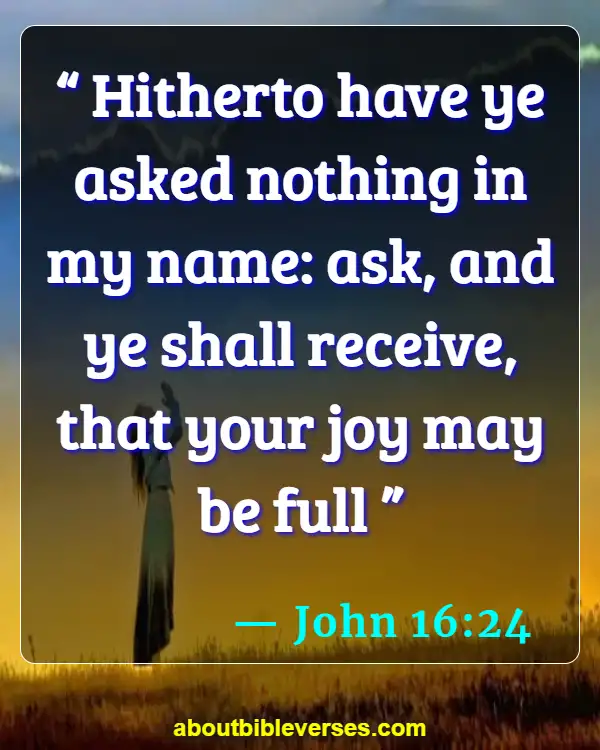 John 16:24
"Hitherto have ye asked nothing in my name: ask, and ye shall receive, that your joy may be full"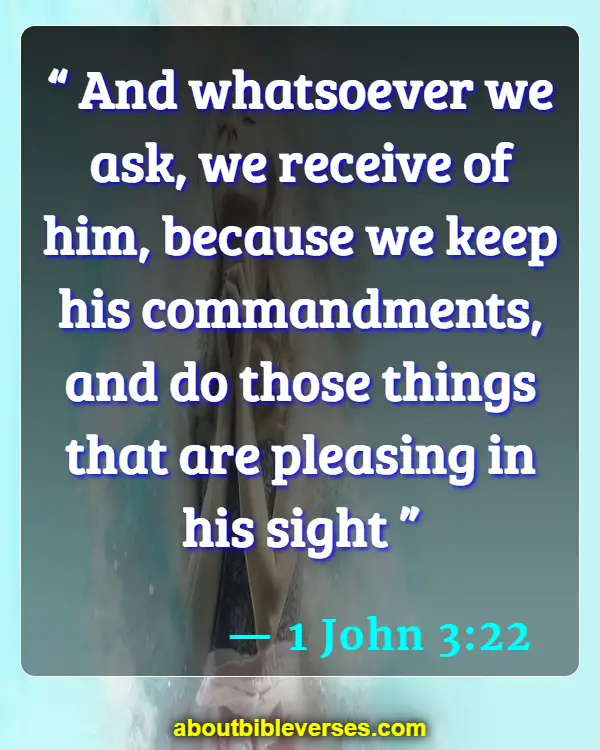 1 John 3:22
"And whatsoever we ask, we receive of him, because we keep his commandments, and do those things that are pleasing in his sight"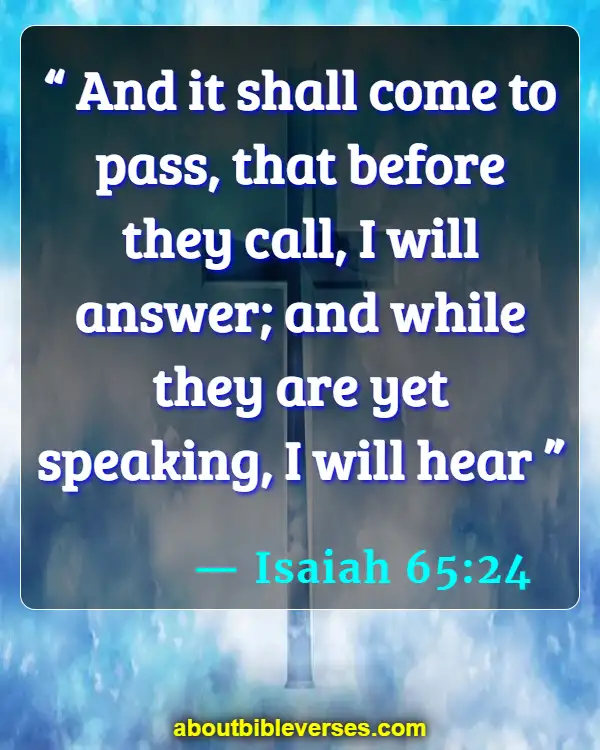 Isaiah 65:24
"And it shall come to pass, that before they call, I will answer; and while they are yet speaking, I will hear"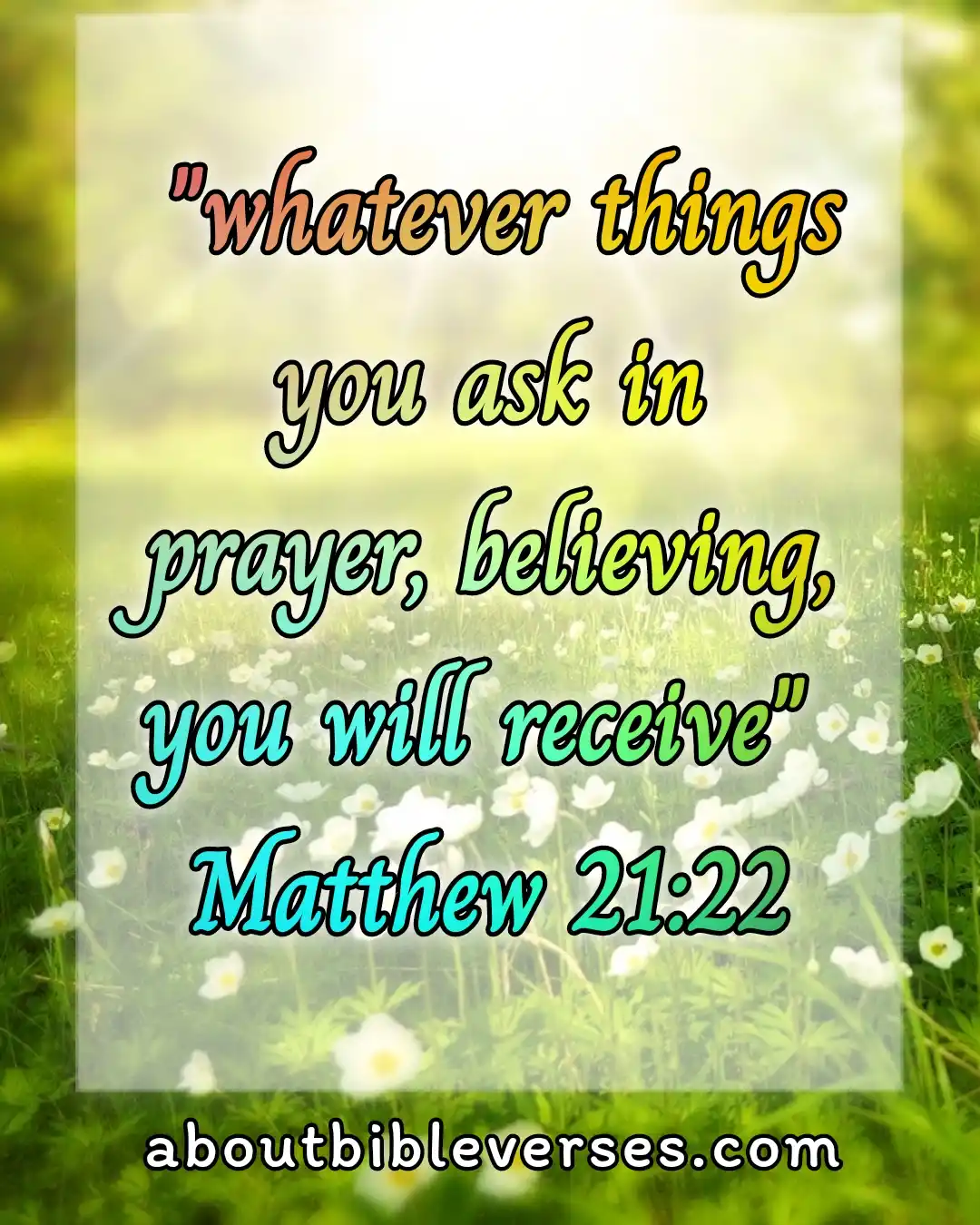 Matthew 21:22
"And all things, whatsoever ye shall ask in prayer, believing, ye shall receive"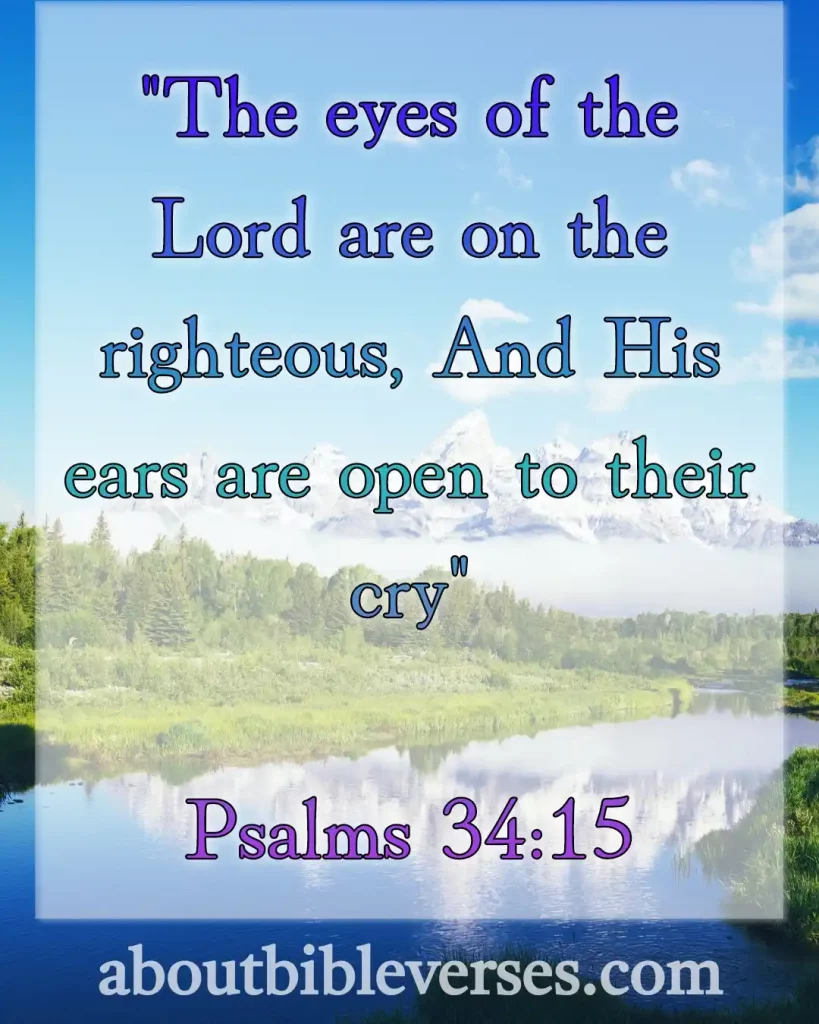 Psalm 34:15
"The eyes of the Lord are upon the righteous, and his ears are open unto their cry"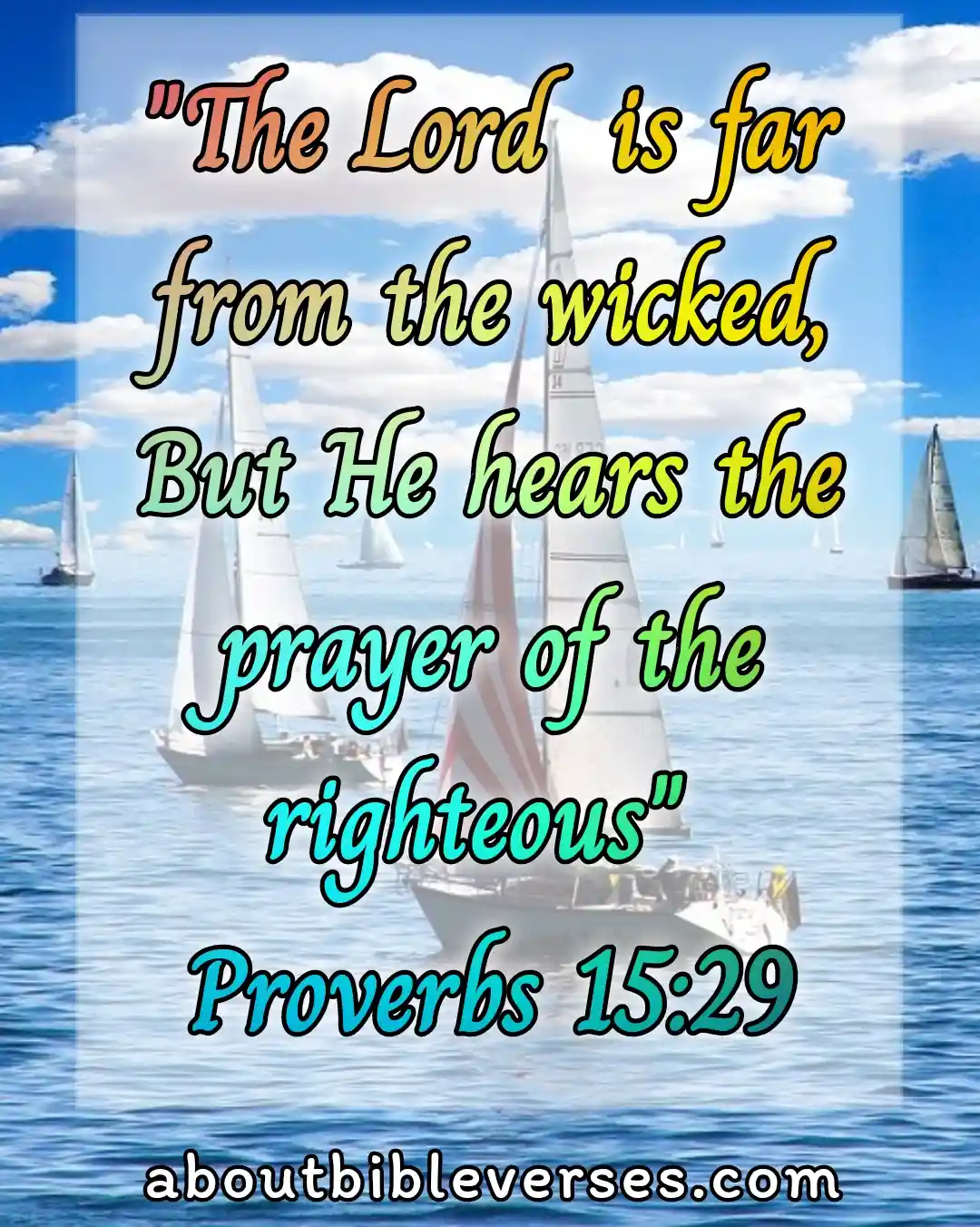 Proverbs 15:29
"The Lord is far from the wicked: but he heareth the prayer of the righteous"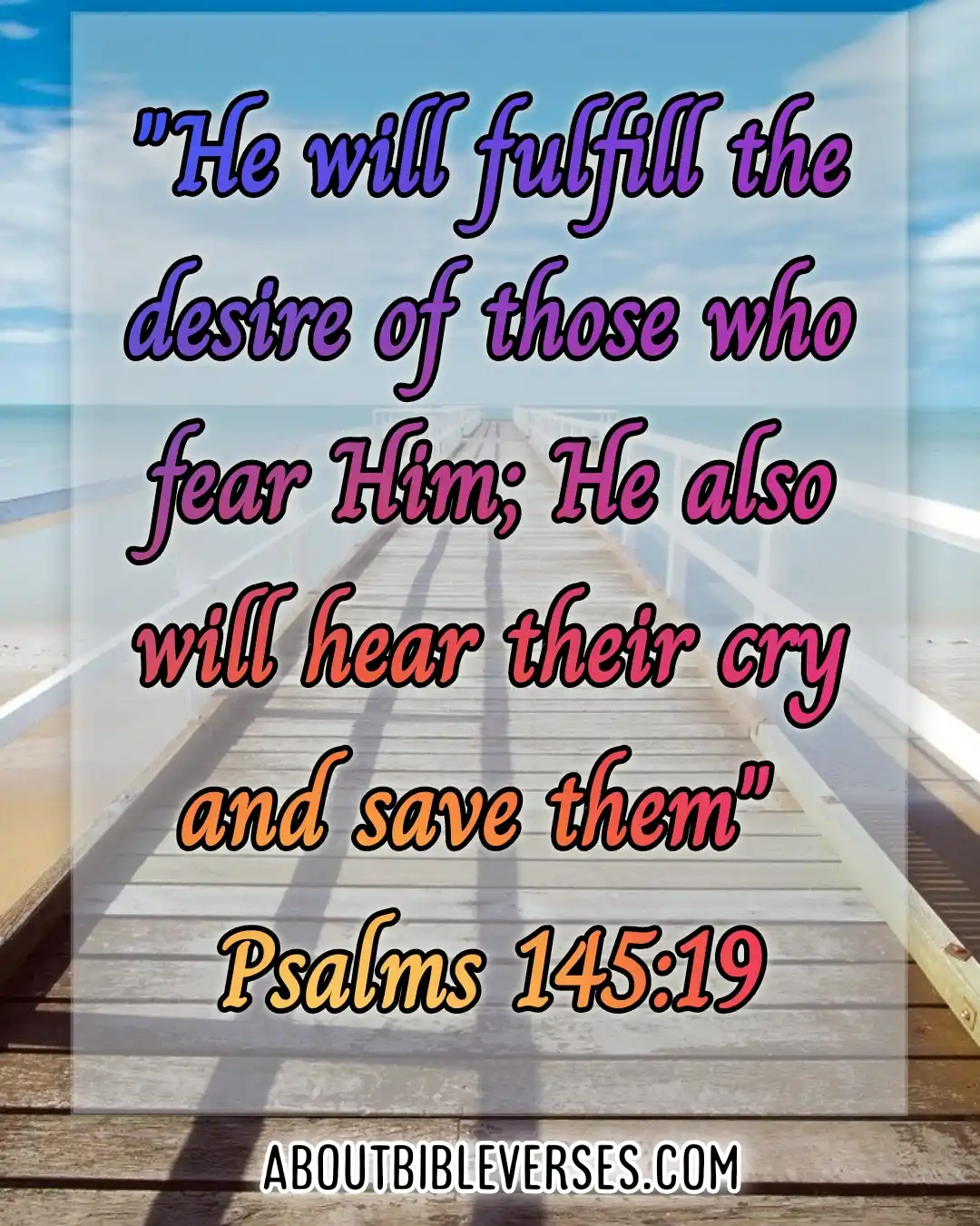 Psalm 145:19
"He will fulfil the desire of them that fear him: he also will hear their cry, and will save them"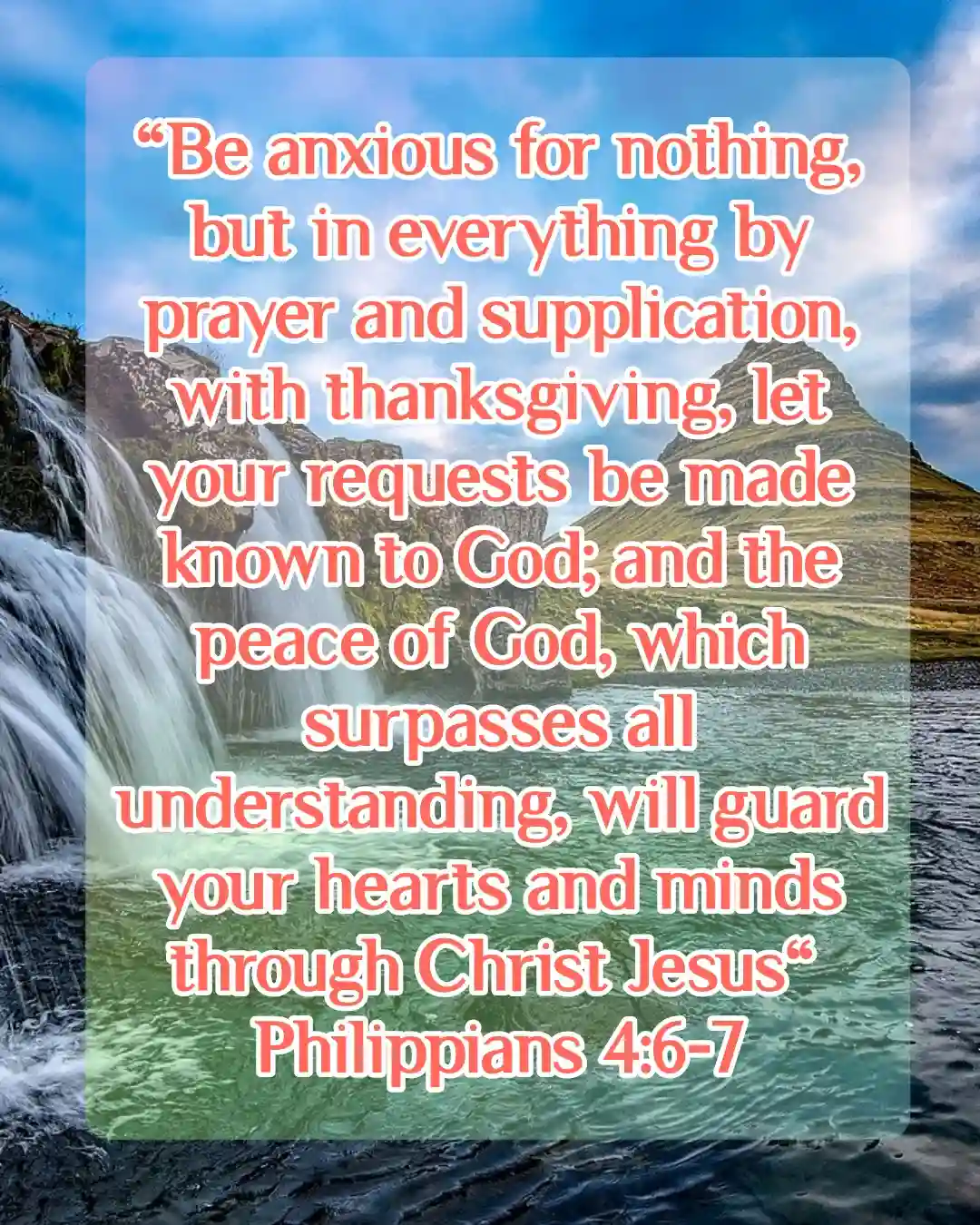 Philippians 4:6-7
"Be careful for nothing; but in every thing by prayer and supplication with thanksgiving let your requests be made known unto God. And the peace of God, which passeth all understanding, shall keep your hearts and minds through Christ Jesus"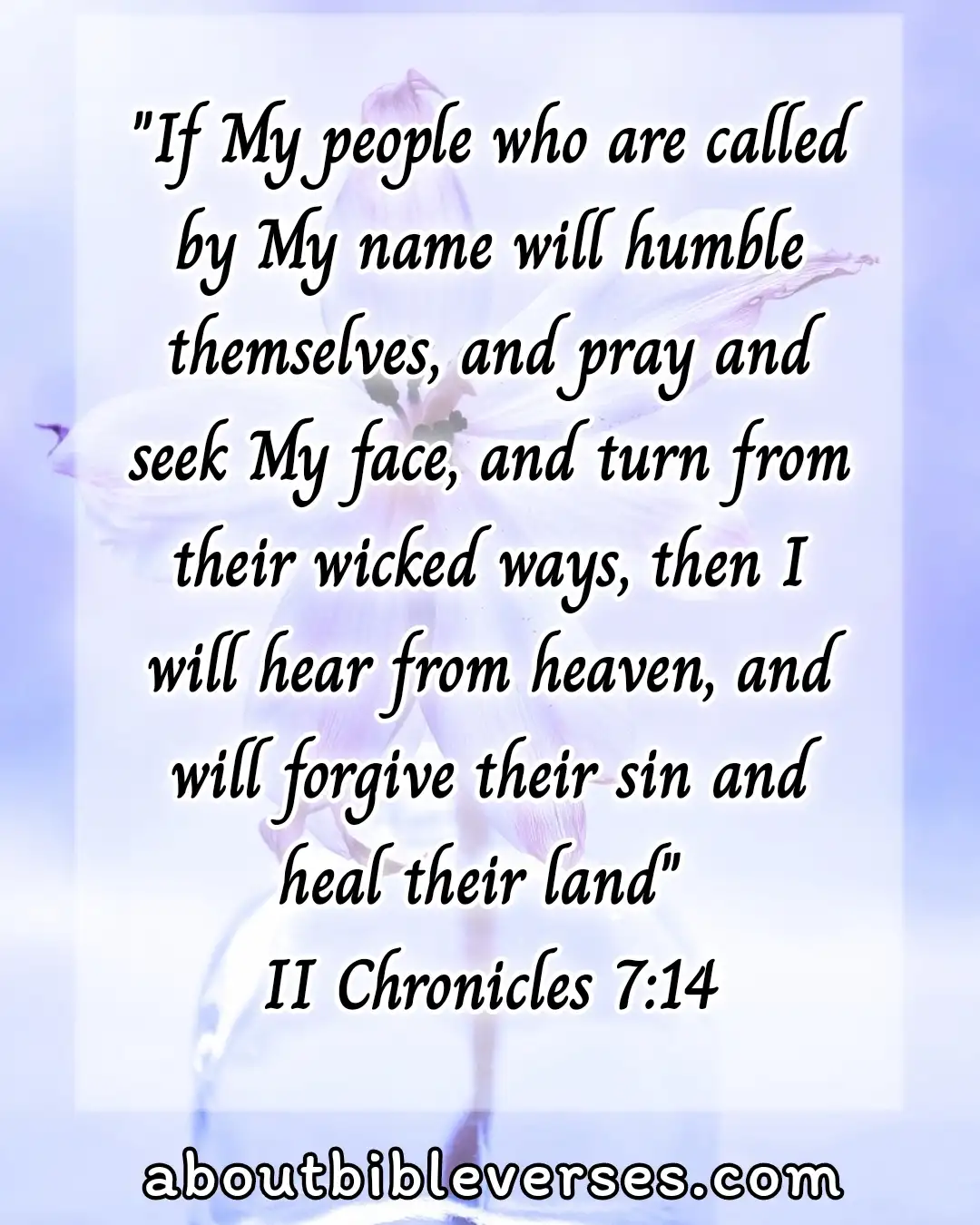 2 Chronicles 7:14
"If my people, which are called by my name, shall humble themselves, and pray, and seek my face, and turn from their wicked ways; then will I hear from heaven, and will forgive their sin, and will heal their land"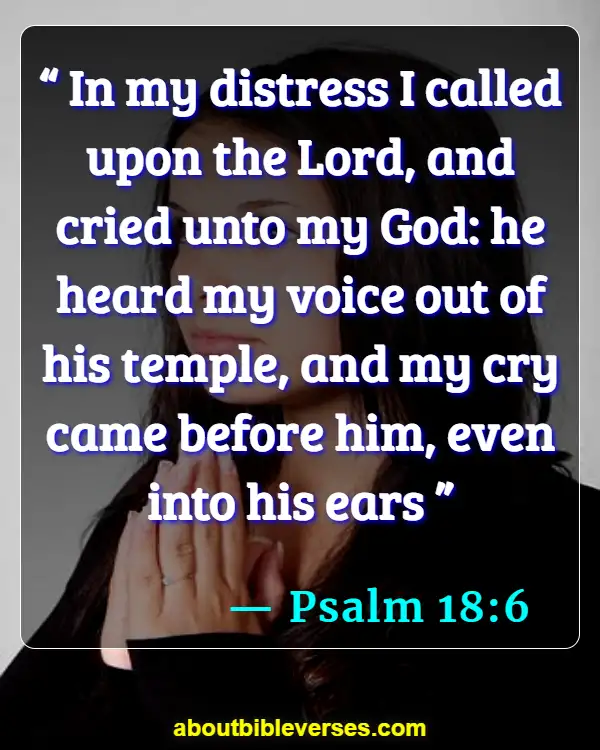 Psalm 18:6
"In my distress I called upon the Lord, and cried unto my God: he heard my voice out of his temple, and my cry came before him, even into his ears"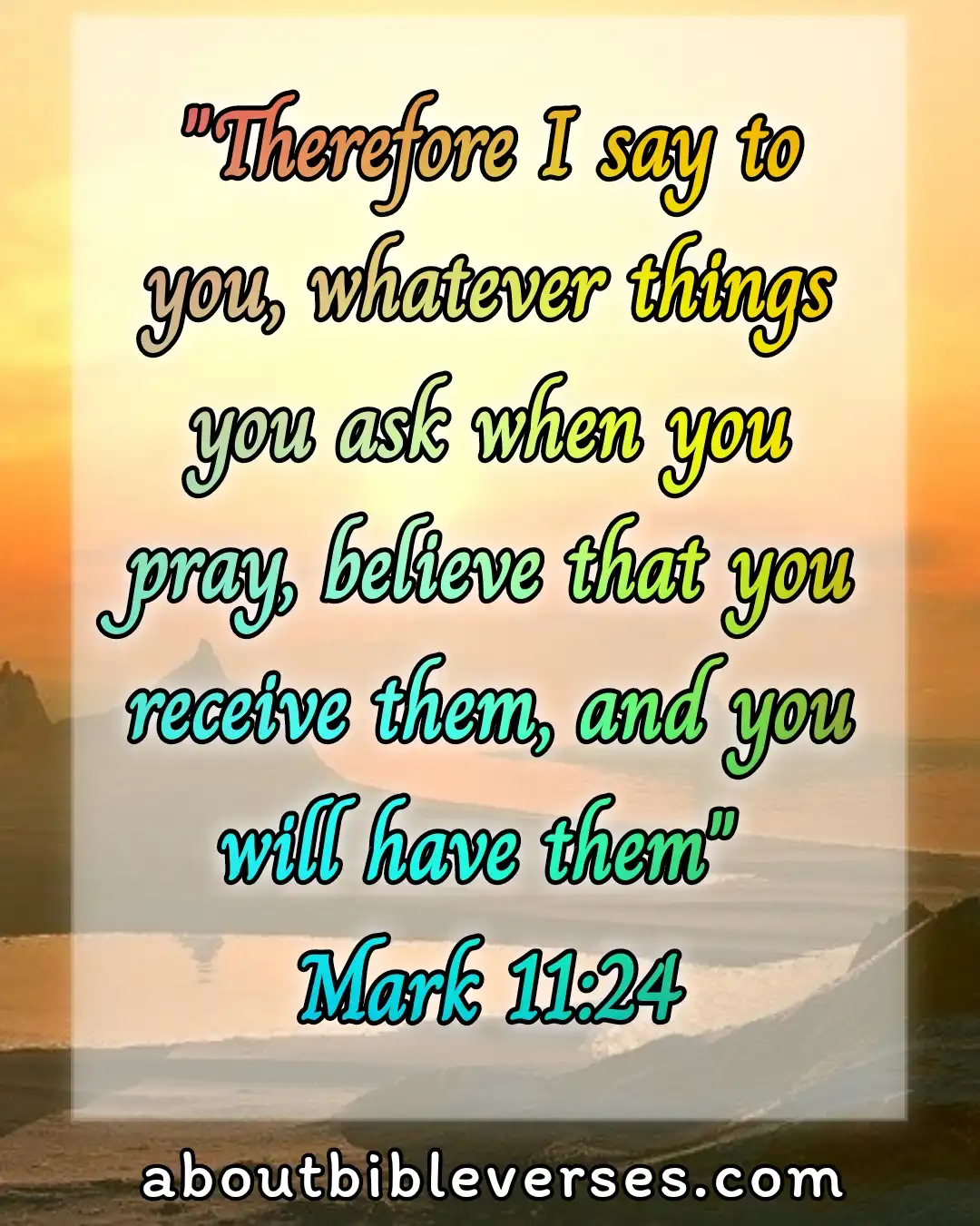 Mark 11:24
"Therefore I say unto you, What things soever ye desire, when ye pray, believe that ye receive them, and ye shall have them"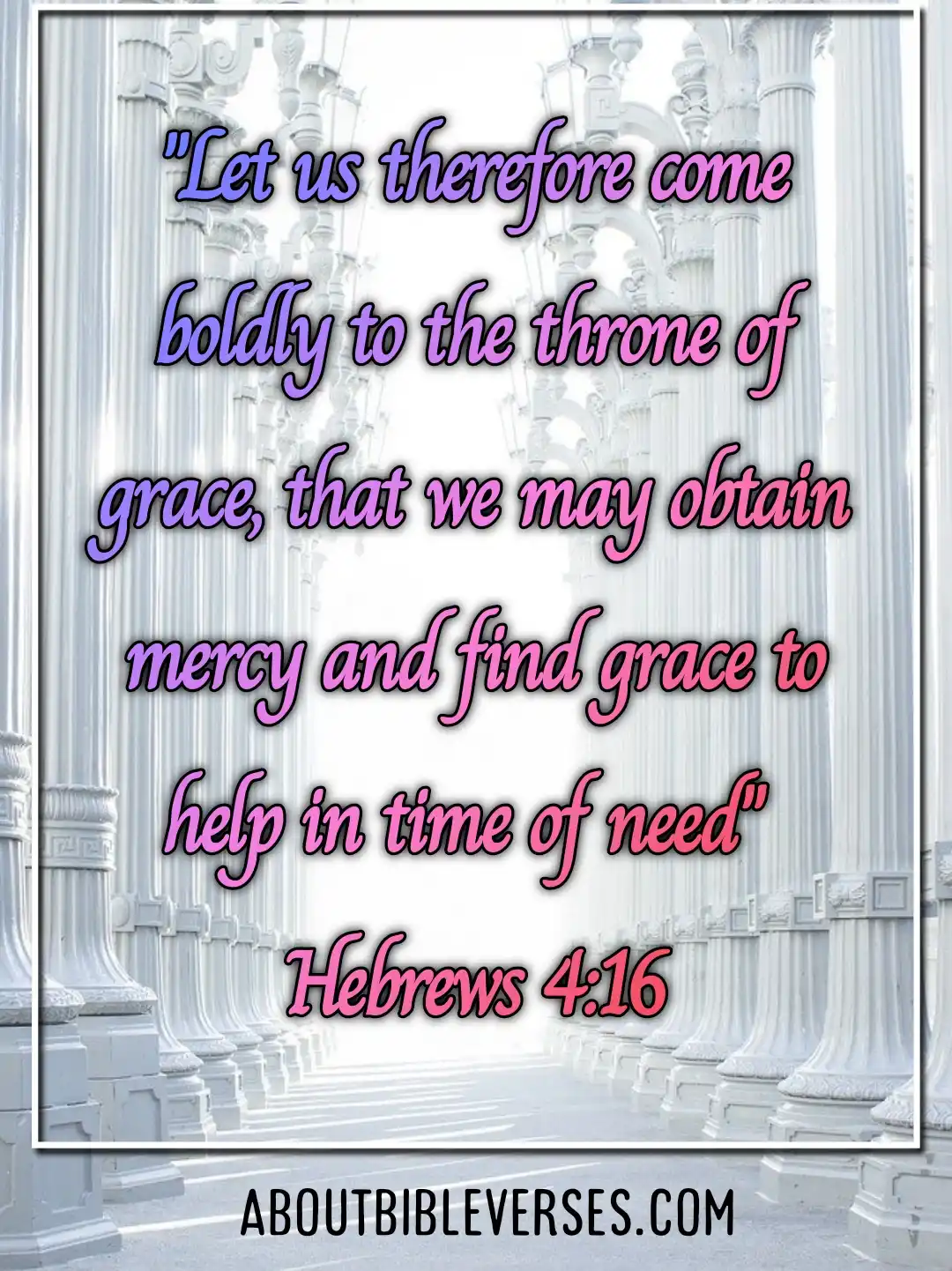 Hebrews 4:16
"Let us therefore come boldly unto the throne of grace, that we may obtain mercy, and find grace to help in time of need"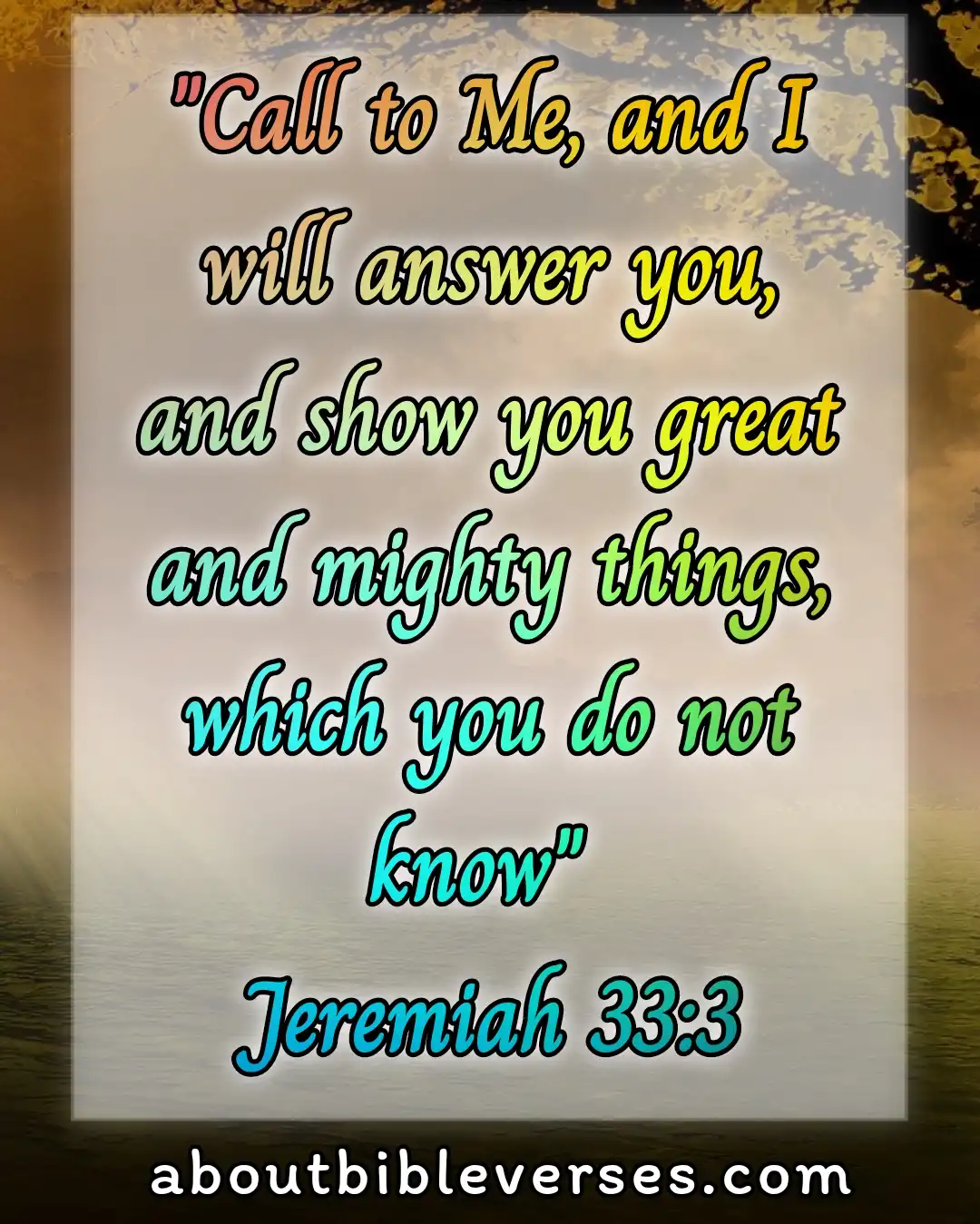 Jeremiah 33:3
"Call unto me, and I will answer thee, and show thee great and mighty things, which thou knowest not"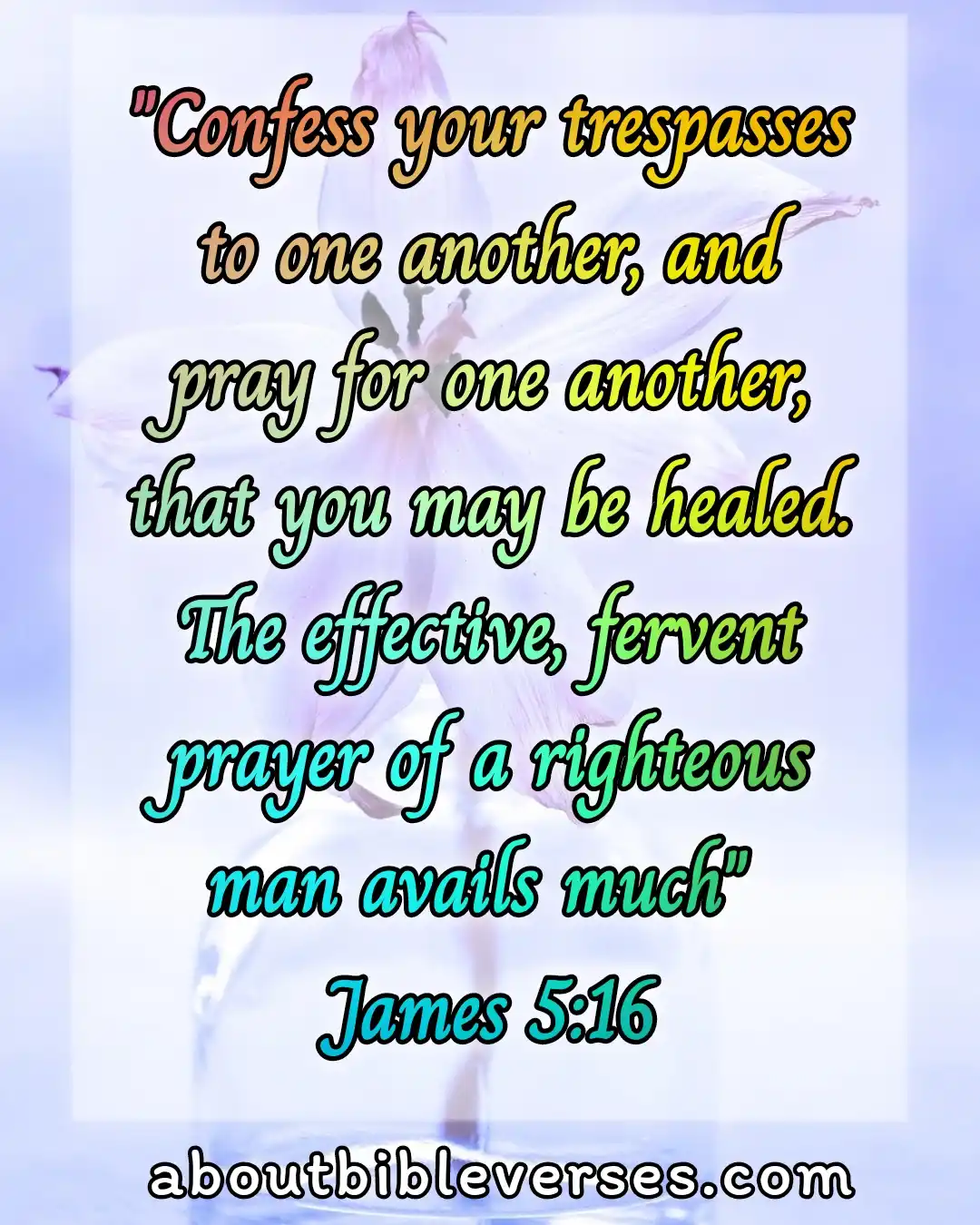 James 5:16
"Confess your faults one to another, and pray one for another, that ye may be healed. The effectual fervent prayer of a righteous man availeth much"
Isaiah 1:15
"And when ye spread forth your hands, I will hide mine eyes from you: yea, when ye make many prayers, I will not hear: your hands are full of blood"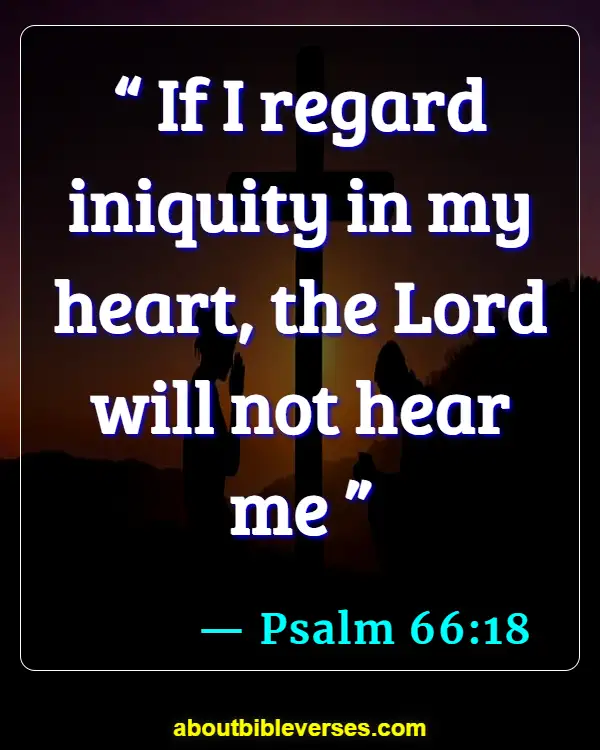 Psalm 66:18
"If I regard iniquity in my heart, the Lord will not hear me"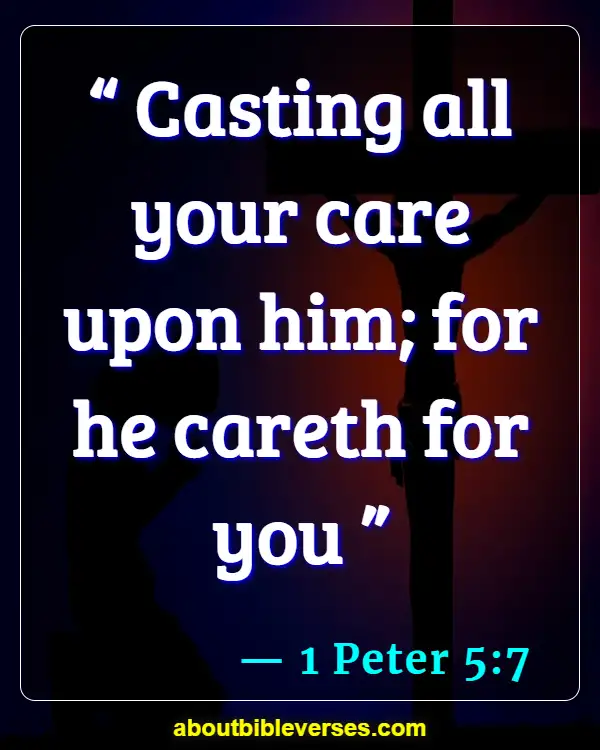 1 Peter 5:7
"Casting all your care upon him; for he careth for you"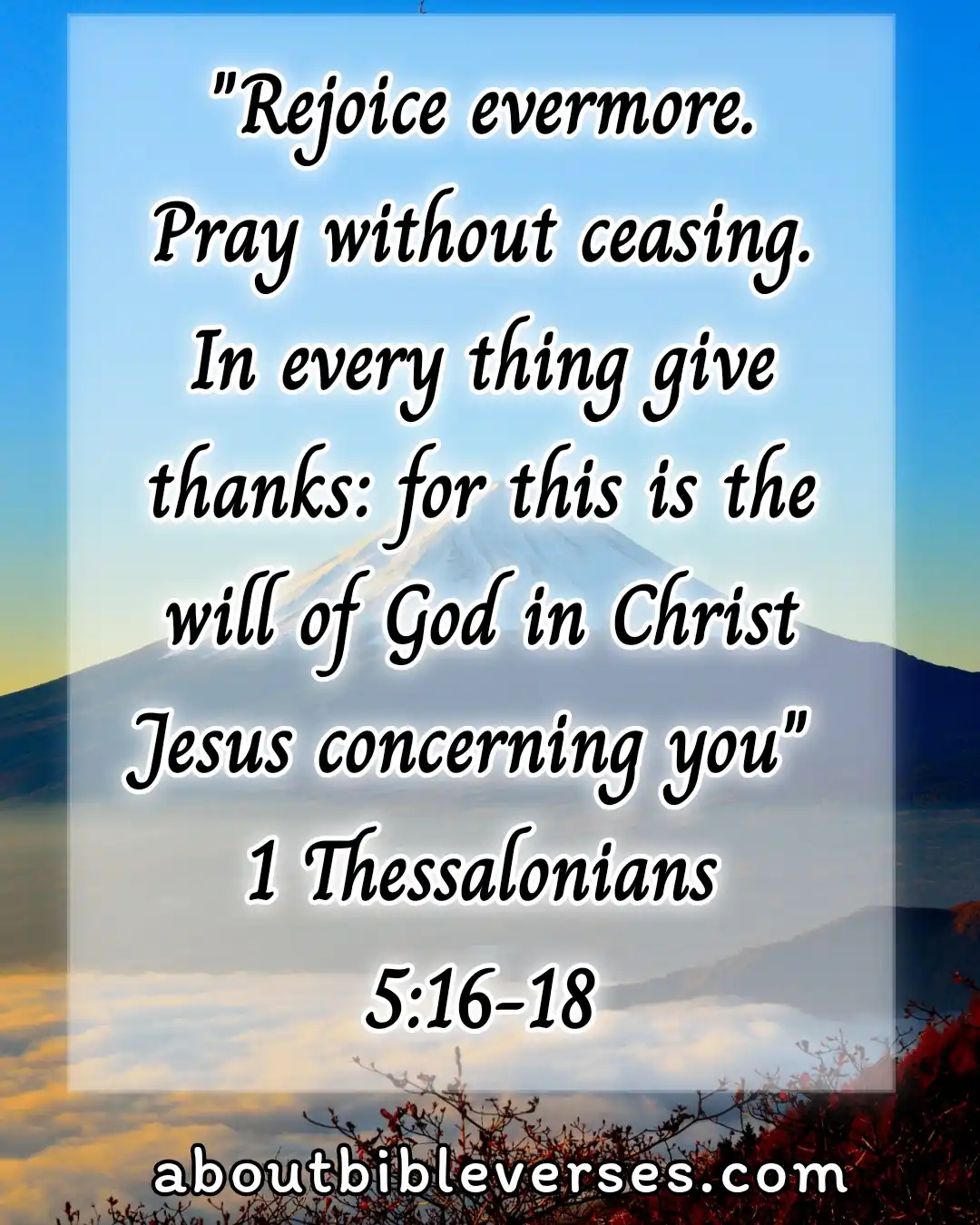 1 Thessalonians 5:16-18
"Rejoice evermore. Pray without ceasing. In every thing give thanks: for this is the will of God in Christ Jesus concerning you"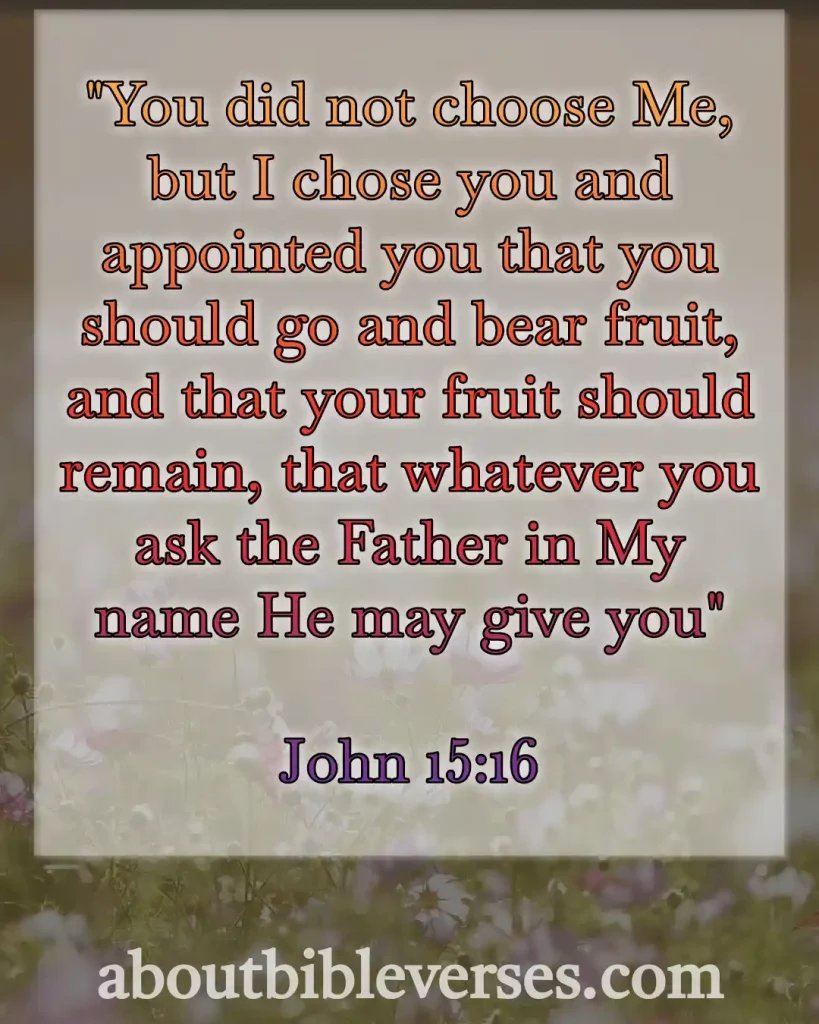 John 15:16
"Ye have not chosen me, but I have chosen you, and ordained you, that ye should go and bring forth fruit, and that your fruit should remain: that whatsoever ye shall ask of the Father in my name, he may give it you"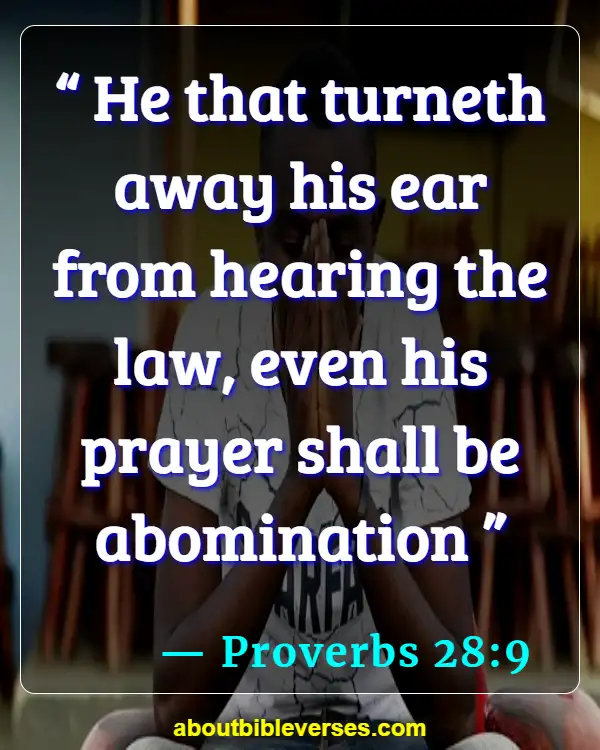 Proverbs 28:9
"He that turneth away his ear from hearing the law, even his prayer shall be abomination"