Dear friend, When we delve into the scriptures, we find that God's nature is one of profound love, grace, and mercy. God's love for humanity is boundless, and even in our moments of weakness, He is always ready to embrace us back into His fold. Adultery, an act that can cause immense pain and devastation within relationships, is considered a grave sin in the Bible. Yet, the Bible also showcases the immense depth of God's forgiveness.
Take, for instance, the story of King David. He, too, committed adultery, but when confronted with his actions, David repented sincerely. God, in His mercy, forgave David. This story underscores the reality that no sin, including adultery, is beyond the scope of God's forgiveness, provided one genuinely repents.
Brother and sister, it is crucial to understand that repentance is not merely expressing remorse but involves turning away from sin and making amends. It requires a heart that seeks to rectify its mistakes and not repeat them. God, in His wisdom, knows our hearts and discerns genuine repentance from mere lip service.
Moreover, our Savior, Jesus Christ, demonstrated His boundless compassion when He saved a woman caught in adultery from being stoned. He reminded those around her that no one was without sin, and He did not condemn her either. Instead, He asked her to go and sin no more. This moment is a testament to the transformative power of God's forgiveness and mercy.
Dear friends, now let's see the Bible scriptures below that talk about "God Forgiving Adultery".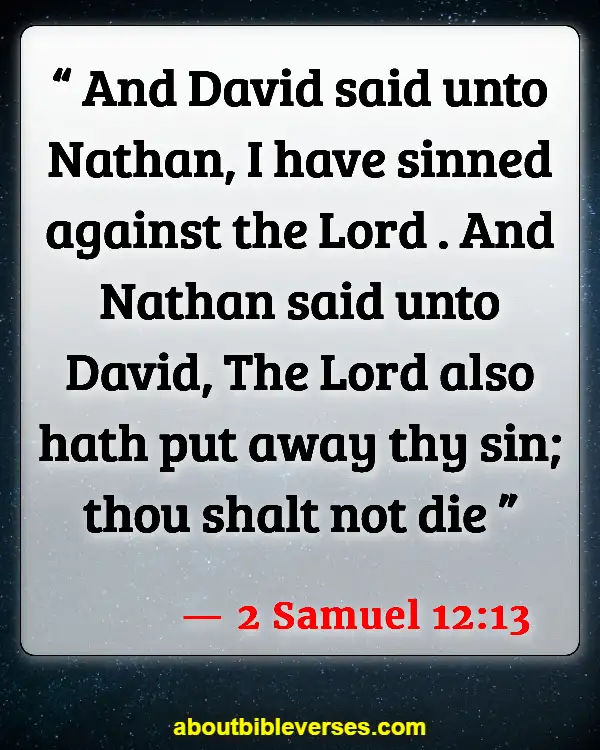 2 Samuel 12:13
"And David said unto Nathan, I have sinned against the Lord . And Nathan said unto David, The Lord also hath put away thy sin; thou shalt not die"
Psalm 51:1-4
"Have mercy upon me, O God, according to thy lovingkindness: according unto the multitude of thy tender mercies blot out my transgressions. Wash me throughly from mine iniquity, and cleanse me from my sin. For I acknowledge my transgressions: and my sin is ever before me. Against thee, thee only, have I sinned, and done this evil in thy sight: that thou mightest be justified when thou speakest, and be clear when thou judgest"
Proverbs 6:32
"But whoso committeth adultery with a woman lacketh understanding: he that doeth it destroyeth his own soul"
Matthew 5:27-28
"Ye have heard that it was said by them of old time, Thou shalt not commit adultery: But I say unto you, That whosoever looketh on a woman to lust after her hath committed adultery with her already in his heart"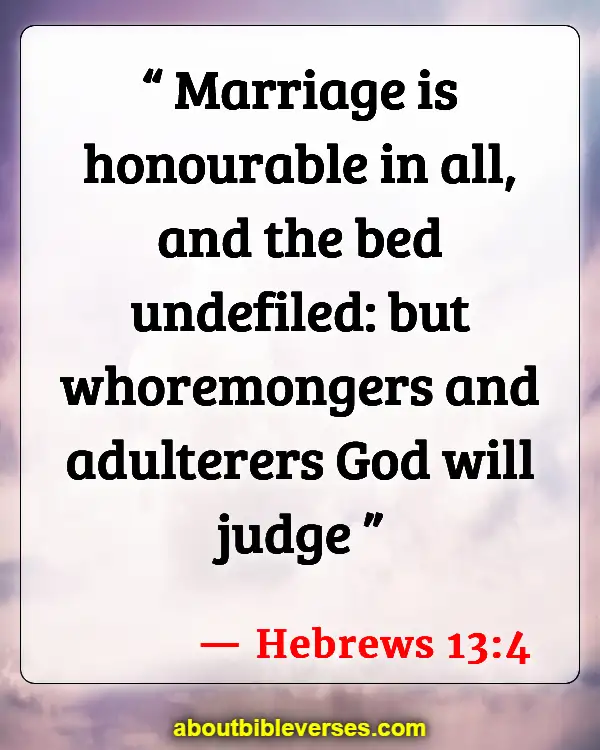 Hebrews 13:4
"Marriage is honourable in all, and the bed undefiled: but whoremongers and adulterers God will judge"
James 4:8
"Draw nigh to God, and he will draw nigh to you. Cleanse your hands, ye sinners; and purify your hearts, ye double minded"
1 John 1:9
"If we confess our sins, he is faithful and just to forgive us our sins, and to cleanse us from all unrighteousness"
2 Chronicles 7:14
"If my people, which are called by my name, shall humble themselves, and pray, and seek my face, and turn from their wicked ways; then will I hear from heaven, and will forgive their sin, and will heal their land"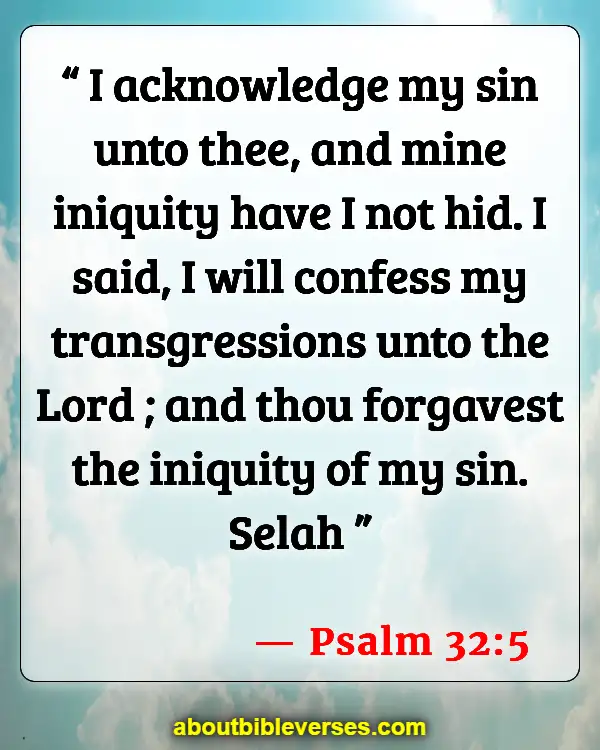 Psalm 32:5
"I acknowledge my sin unto thee, and mine iniquity have I not hid. I said, I will confess my transgressions unto the Lord ; and thou forgavest the iniquity of my sin. Selah"
Proverbs 28:13
"He that covereth his sins shall not prosper: but whoso confesseth and forsaketh them shall have mercy"
Isaiah 1:18
"Come now, and let us reason together, saith the Lord : though your sins be as scarlet, they shall be as white as snow; though they be red like crimson, they shall be as wool"
Jeremiah 3:8
"And I saw, when for all the causes whereby backsliding Israel committed adultery I had put her away, and given her a bill of divorce; yet her treacherous sister Judah feared not, but went and played the harlot also"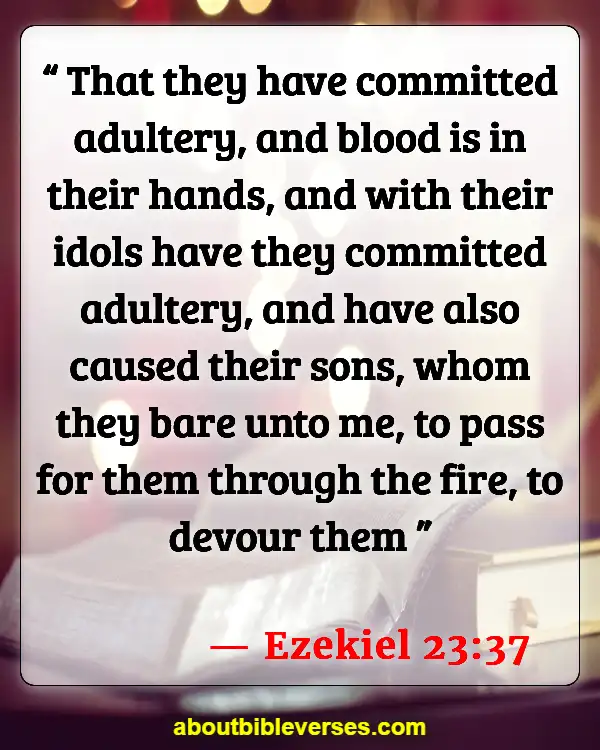 Ezekiel 23:37
"That they have committed adultery, and blood is in their hands, and with their idols have they committed adultery, and have also caused their sons, whom they bare unto me, to pass for them through the fire, to devour them"
Hosea 3:1
"Then said the Lord unto me, Go yet, love a woman beloved of her friend, yet an adulteress, according to the love of the Lord toward the children of Israel, who look to other gods, and love flagons of wine"
Malachi 2:14
"Yet ye say, Wherefore? Because the Lord hath been witness between thee and the wife of thy youth, against whom thou hast dealt treacherously: yet is she thy companion, and the wife of thy covenant"
Matthew 19:9
"And I say unto you, Whosoever shall put away his wife, except it be for fornication, and shall marry another, committeth adultery: and whoso marrieth her which is put away doth commit adultery"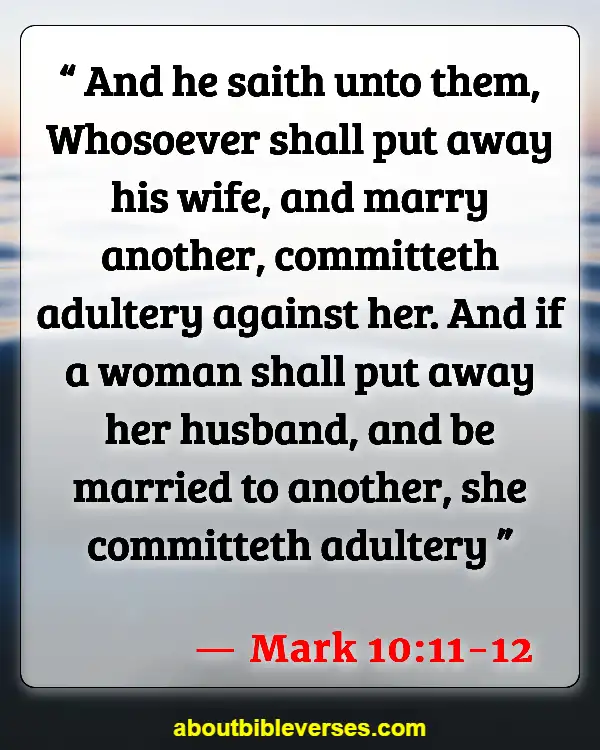 Mark 10:11-12
"And he saith unto them, Whosoever shall put away his wife, and marry another, committeth adultery against her. And if a woman shall put away her husband, and be married to another, she committeth adultery"
Luke 16:18
"Whosoever putteth away his wife, and marrieth another, committeth adultery: and whosoever marrieth her that is put away from her husband committeth adultery"
Romans 7:2-3
"For the woman which hath an husband is bound by the law to her husband so long as he liveth; but if the husband be dead, she is loosed from the law of her husband. So then if, while her husband liveth, she be married to another man, she shall be called an adulteress: but if her husband be dead, she is free from that law; so that she is no adulteress, though she be married to another man"
1 Corinthians 6:9-10
"Know ye not that the unrighteous shall not inherit the kingdom of God? Be not deceived: neither fornicators, nor idolaters, nor adulterers, nor effeminate, nor abusers of themselves with mankind, Nor thieves, nor covetous, nor drunkards, nor revilers, nor extortioners, shall inherit the kingdom of God"
1 Corinthians 7:2
"Nevertheless, to avoid fornication, let every man have his own wife, and let every woman have her own husband"
2 Corinthians 5:17
"Therefore if any man be in Christ, he is a new creature: old things are passed away; behold, all things are become new"
Galatians 5:19
"Now the works of the flesh are manifest, which are these; Adultery, fornication, uncleanness, lasciviousness"
Ephesians 5:5
"For this ye know, that no whoremonger, nor unclean person, nor covetous man, who is an idolater, hath any inheritance in the kingdom of Christ and of God"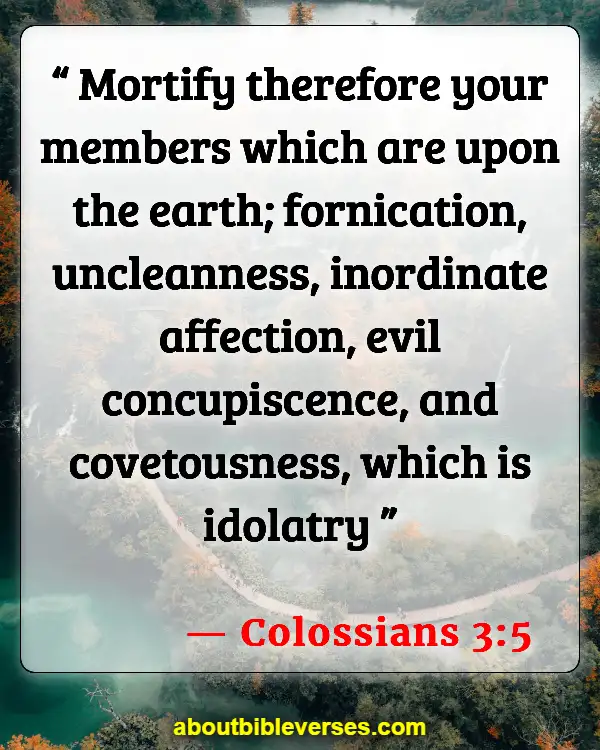 Colossians 3:5
"Mortify therefore your members which are upon the earth; fornication, uncleanness, inordinate affection, evil concupiscence, and covetousness, which is idolatry"
1 Thessalonians 4:3-5
"For this is the will of God, even your sanctification, that ye should abstain from fornication: That every one of you should know how to possess his vessel in sanctification and honour; Not in the lust of concupiscence, even as the Gentiles which know not God"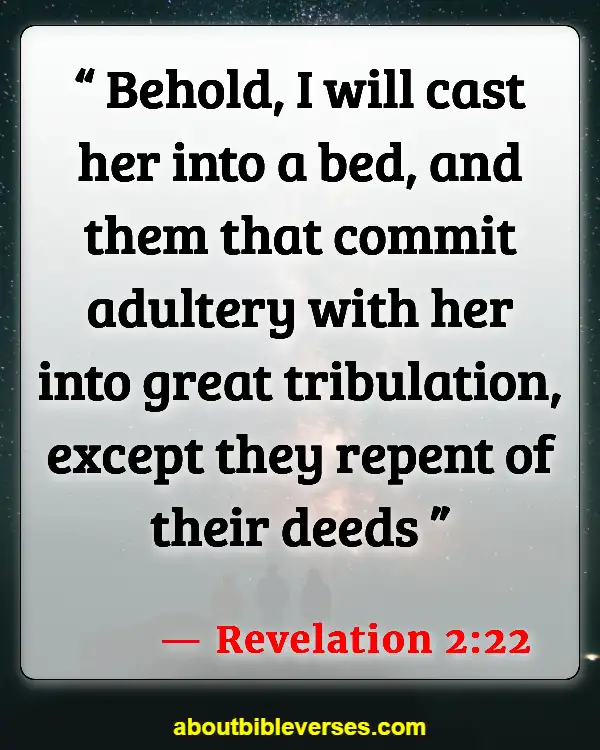 Revelation 2:22
"Behold, I will cast her into a bed, and them that commit adultery with her into great tribulation, except they repent of their deeds"
Conclusion:
In the vastness of the Bible, we see countless instances of God's love and mercy shining through, even in the face of grievous sins like adultery. God's readiness to forgive is not an invitation to sin but an assurance of His unyielding love for us. For every soul genuinely seeking forgiveness, God opens His arms wide. It is a reminder for us, dear friend, to approach Him with a sincere heart and faith, knowing that His grace is sufficient for us. May you find solace in His word and embrace the path of righteousness, always remembering God's boundless love and forgiveness.