Dear Friends, The Bible teaches us that each of us has been given special gifts and talents by God. These gifts are like seeds planted within us, ready to grow and blossom. They are as unique as we are, varying from person to person, and they're part of God's plan for our lives. These gifts can be both spiritual and practical.
Spiritual gifts are special abilities given by the Holy Spirit to believers. These gifts enable Christians to serve and build up the church. They include gifts such as prophecy, teaching, healing, speaking in tongues, and more. These gifts are given by God's grace and are not based on our own efforts or achievements.
Practical talents, on the other hand, are natural abilities that God has bestowed upon us. These can include skills like singing, playing an instrument, painting, writing, or being good at organizing and leading. These talents be used to bring joy to others, inspire and encourage, and make a positive impact in the world.
The Bible teaches that we should not compare our gifts and talents with others. Each person's gifts are valuable and have a purpose. We are encouraged to use them with humility and gratitude. It is important to use our gifts to bless others rather than seek personal recognition or glory.
Remember, our gifts are not for us alone. They are instruments of service and symbols of love given by the divine. By generously sharing these gifts, we become vessels of the Creator's love, mirroring His divine generosity.
Dear friends now let's see the Bible scriptures below that talk about Gifts And Talents.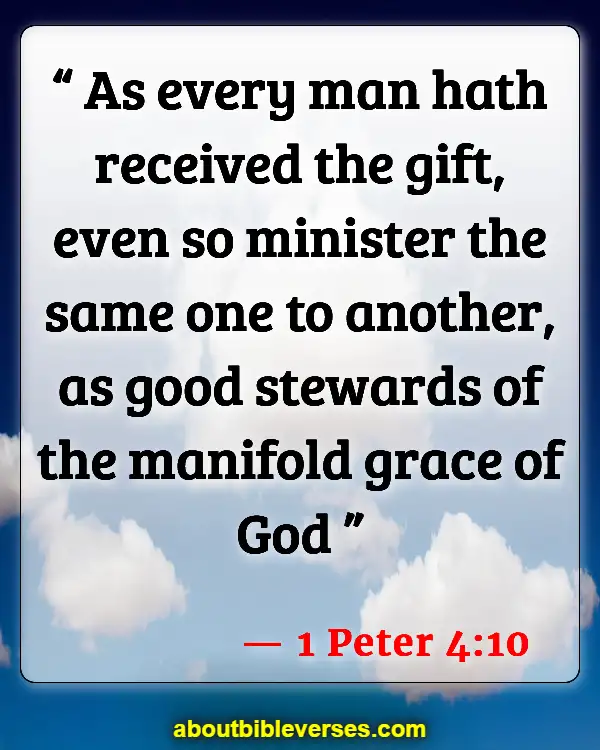 1 Peter 4:10
"As every man hath received the gift, even so minister the same one to another, as good stewards of the manifold grace of God"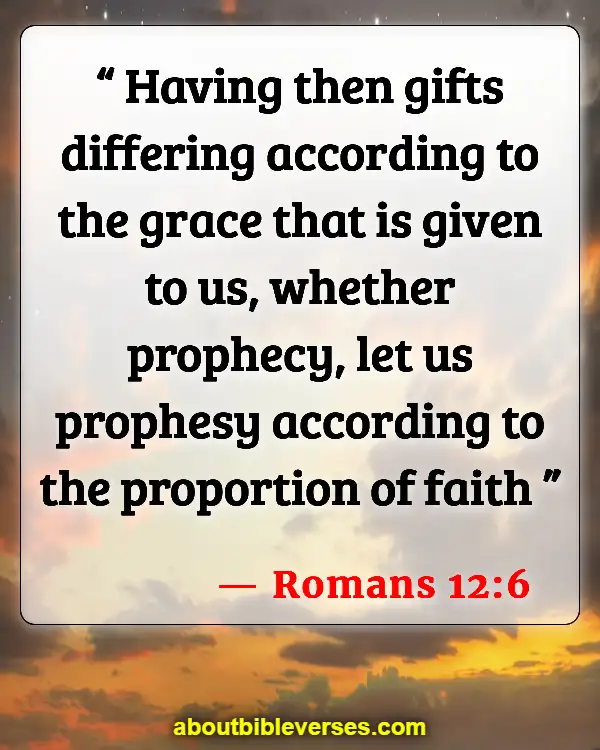 Romans 12:6
"Having then gifts differing according to the grace that is given to us, whether prophecy, let us prophesy according to the proportion of faith"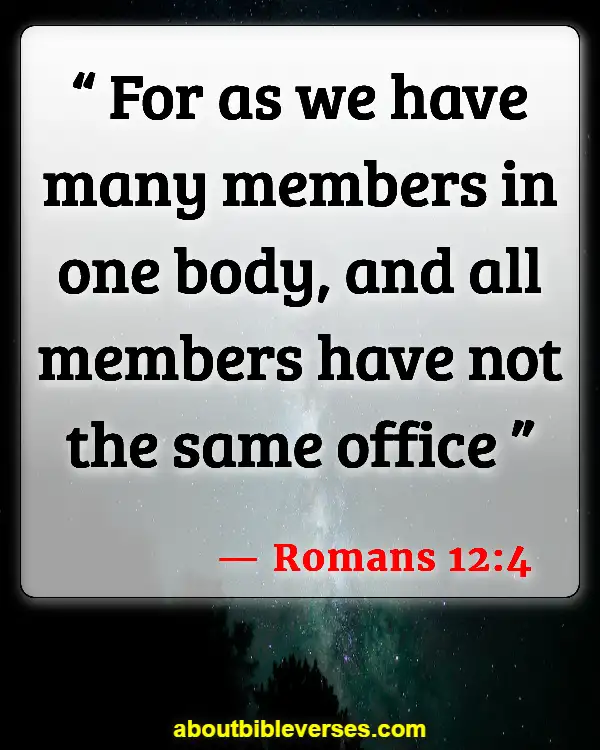 Romans 12:4
"For as we have many members in one body, and all members have not the same office"
1 Peter 4:11
"If any man speak, let him speak as the oracles of God; if any man minister, let him do it as of the ability which God giveth: that God in all things may be glorified through Jesus Christ, to whom be praise and dominion for ever and ever. Amen"
Hebrews 2:4
"God also bearing them witness, both with signs and wonders, and with divers miracles, and gifts of the Holy Ghost, according to his own will?"
Proverbs 22:29
"Seest thou a man diligent in his business? he shall stand before kings; he shall not stand before mean men"
1 Corinthians 14:12
"Even so ye, forasmuch as ye are zealous of spiritual gifts, seek that ye may excel to the edifying of the church"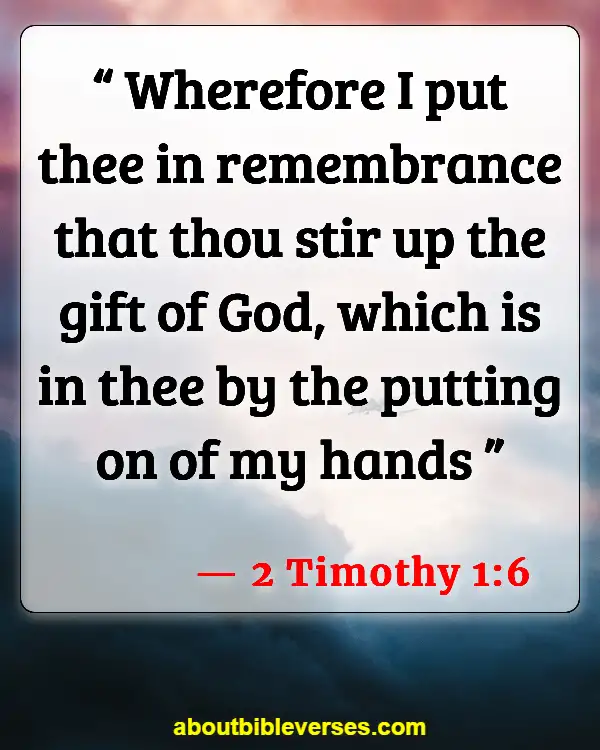 2 Timothy 1:6
"Wherefore I put thee in remembrance that thou stir up the gift of God, which is in thee by the putting on of my hands"
1 Thessalonians 5:23
"And the very God of peace sanctify you wholly; and I pray God your whole spirit and soul and body be preserved blameless unto the coming of our Lord Jesus Christ"
Philippians 2:7
"But made himself of no reputation, and took upon him the form of a servant, and was made in the likeness of men"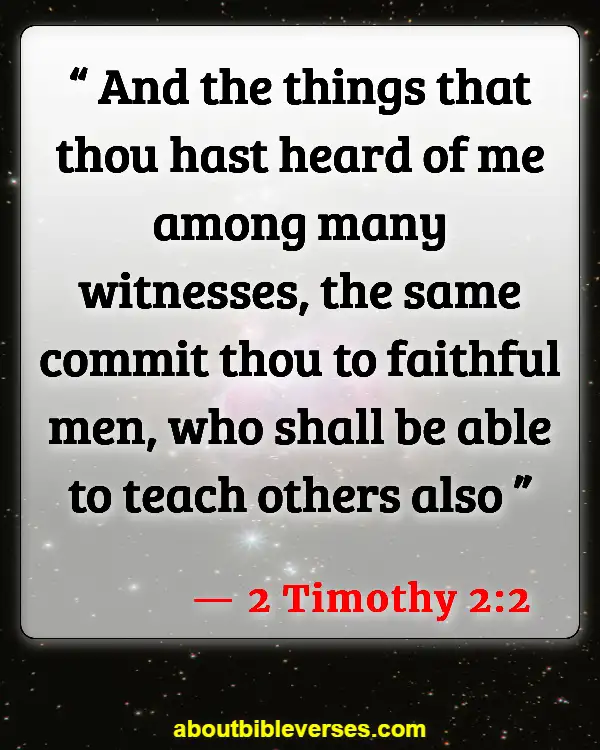 2 Timothy 2:2
"And the things that thou hast heard of me among many witnesses, the same commit thou to faithful men, who shall be able to teach others also"
Hebrews 13:17
"Obey them that have the rule over you, and submit yourselves: for they watch for your souls, as they that must give account, that they may do it with joy, and not with grief: for that is unprofitable for you"
Ephesians 2:8
"For by grace are ye saved through faith; and that not of yourselves: it is the gift of God"
1 Timothy 4:14
"Neglect not the gift that is in thee, which was given thee by prophecy, with the laying on of the hands of the presbytery"
Romans 12:3
"For I say, through the grace given unto me, to every man that is among you, not to think of himself more highly than he ought to think; but to think soberly, according as God hath dealt to every man the measure of faith"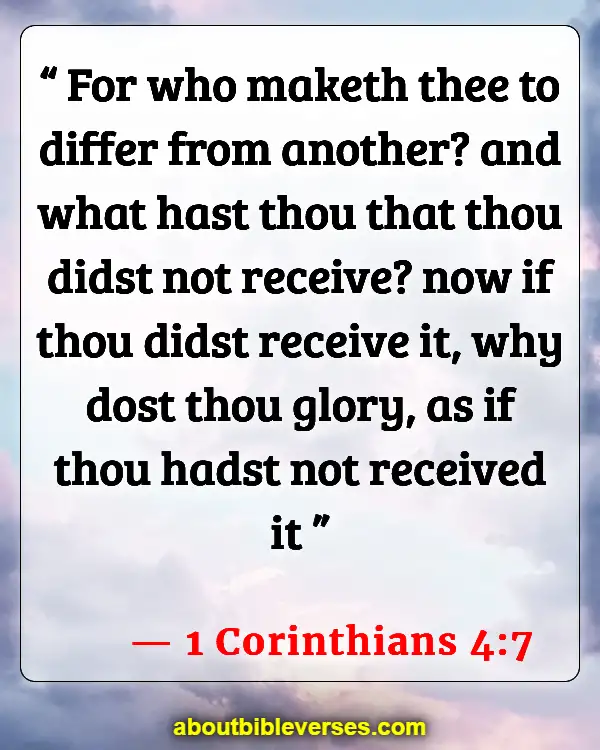 1 Corinthians 4:7
"For who maketh thee to differ from another? and what hast thou that thou didst not receive? now if thou didst receive it, why dost thou glory, as if thou hadst not received it?"
1 Corinthians 2:13
"Which things also we speak, not in the words which man's wisdom teacheth, but which the Holy Ghost teacheth; comparing spiritual things with spiritual"
2 Peter 1:3
"According as his divine power hath given unto us all things that pertain unto life and godliness, through the knowledge of him that hath called us to glory and virtue"
Ephesians 4:29
"Let no corrupt communication proceed out of your mouth, but that which is good to the use of edifying, that it may minister grace unto the hearers"
2 Peter 1:21
"For the prophecy came not in old time by the will of man: but holy men of God spake as they were moved by the Holy Ghost"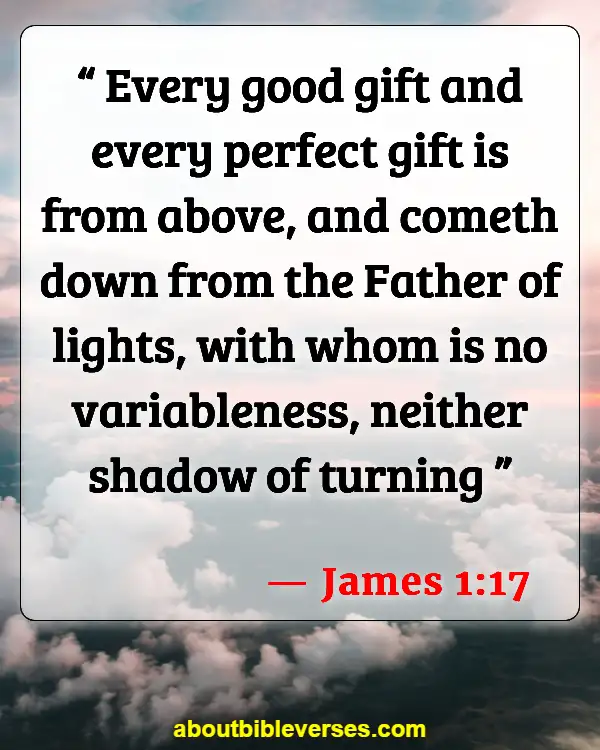 James 1:17
"Every good gift and every perfect gift is from above, and cometh down from the Father of lights, with whom is no variableness, neither shadow of turning"
1 Peter 3:15
"But sanctify the Lord God in your hearts: and be ready always to give an answer to every man that asketh you a reason of the hope that is in you with meekness and fear"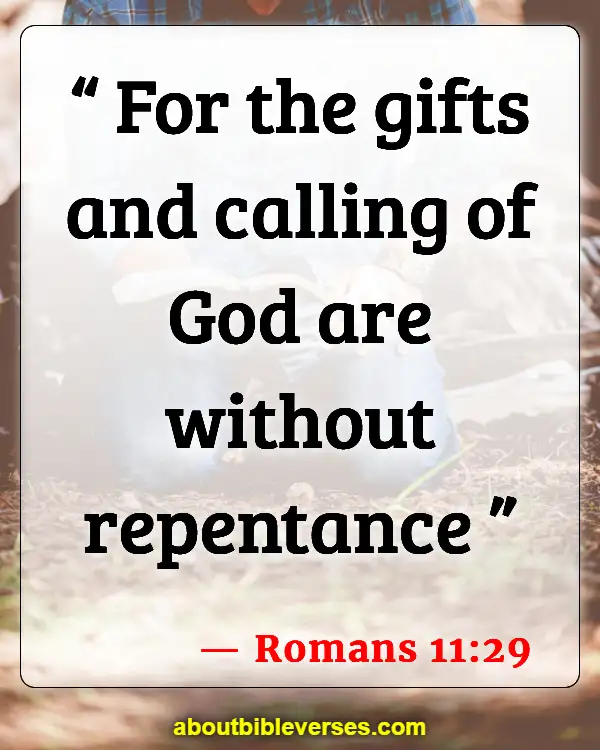 Romans 11:29
"For the gifts and calling of God are without repentance"
Exodus 35:10
"And every wise hearted among you shall come, and make all that the Lord hath commanded"
Exodus 35:35
"Them hath he filled with wisdom of heart, to work all manner of work, of the engraver, and of the cunning workman, and of the embroiderer, in blue, and in purple, in scarlet, and in fine linen, and of the weaver, even of them that do any work, and of those that devise cunning work"
Exodus 36:1
"Then wrought Bezaleel and Aholiab, and every wise hearted man, in whom the Lord put wisdom and understanding to know how to work all manner of work for the service of the sanctuary, according to all that the Lord had commanded"
1 Chronicles 25:1
"Moreover David and the captains of the host separated to the service of the sons of Asaph, and of Heman, and of Jeduthun, who should prophesy with harps, with psalteries, and with cymbals: and the number of the workmen according to their service was"
Psalm 150:3-5
"Praise him with the sound of the trumpet: praise him with the psaltery and harp. Praise him with the timbrel and dance: praise him with stringed instruments and organs. Praise him upon the loud cymbals: praise him upon the high sounding cymbals"
Proverbs 18:16
"A man's gift maketh room for him, and bringeth him before great men"
Romans 12:4-5
"For as we have many members in one body, and all members have not the same office: So we, being many, are one body in Christ, and every one members one of another"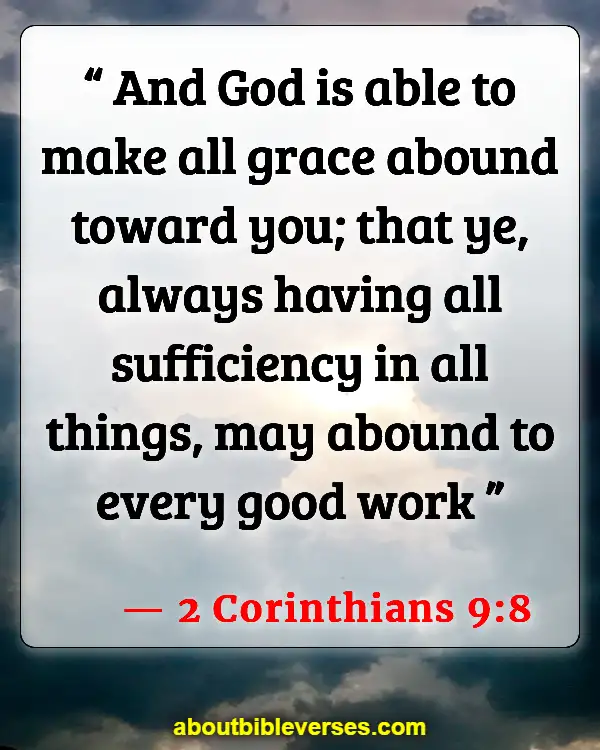 2 Corinthians 9:8
"And God is able to make all grace abound toward you; that ye, always having all sufficiency in all things, may abound to every good work"
Galatians 5:22-23
"But the fruit of the Spirit is love, joy, peace, longsuffering, gentleness, goodness, faith, Meekness, temperance: against such there is no law"
Ephesians 4:7
"But unto every one of us is given grace according to the measure of the gift of Christ"
Ephesians 2:10
"For we are his workmanship, created in Christ Jesus unto good works, which God hath before ordained that we should walk in them"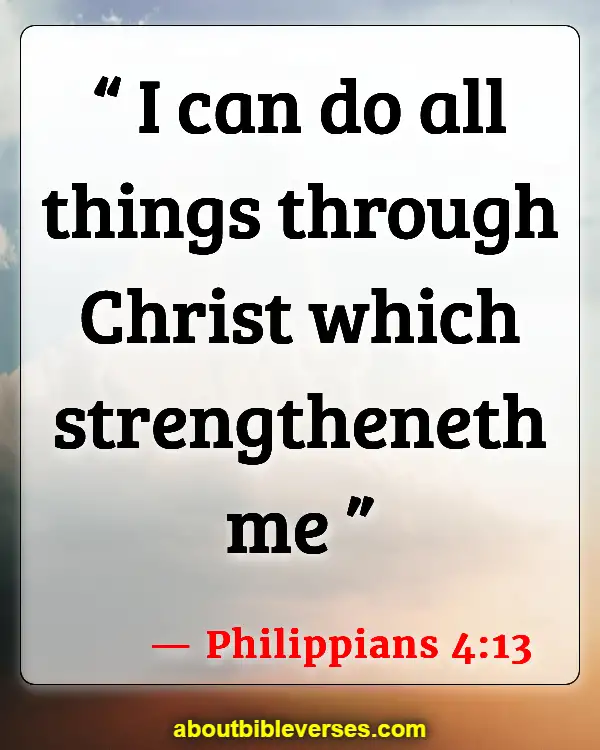 Philippians 4:13
"I can do all things through Christ which strengtheneth me"
1 Thessalonians 5:11
"Wherefore comfort yourselves together, and edify one another, even as also ye do"
Hebrews 13:20-21
"Now the God of peace, that brought again from the dead our Lord Jesus, that great shepherd of the sheep, through the blood of the everlasting covenant, Make you perfect in every good work to do his will, working in you that which is wellpleasing in his sight, through Jesus Christ; to whom be glory for ever and ever. Amen"