Dear Friends, In the holy scriptures we find that Our Heavenly Father delights in seeing His children rejoice and find happiness in various ways.
Throughout the Bible, we witness moments of merriment and celebration. In the Book of Psalms, King David praises the Lord with songs and dances, expressing his joy in the presence of God. Similarly, in the New Testament, we see how Jesus Himself attended wedding feasts and shared in the happiness of others, turning water into wine as a symbol of His abundant blessings.
God encourages us to find joy in the simple things, cherish moments with family and friends, and celebrate the beauty of His creation. Laughter is a precious gift from God that can lighten our hearts and strengthen our spirits. The Book of Proverbs tells us that "A cheerful heart is a good medicine" (Proverbs 17:22), emphasizing the importance of finding joy even in the midst of trials.
However, it is essential to remember that our fun should be guided by righteousness and moral principles. God warns against indulging in sinful pleasures and urges us to seek joy in activities that uplift our souls and bring glory to His name.
As followers of Christ, we are called to display the fruits of the Holy Spirit, one of which is joy (Galatians 5:22). This joy is not fleeting or superficial, but rather a profound contentment that comes from being in communion with God.
Let us, therefore, seek fun and joy in ways that align with the teachings of the Bible, showing love, kindness, and gratitude towards others. By doing so, we can radiate the light of Christ to a world in need of hope and happiness. Remember, true and lasting fun comes when we abide by God's love and embrace the joy that springs from a life lived in harmony with His divine will.
Dear friends now let's see the Bible scriptures below that talk about Fun And Joy.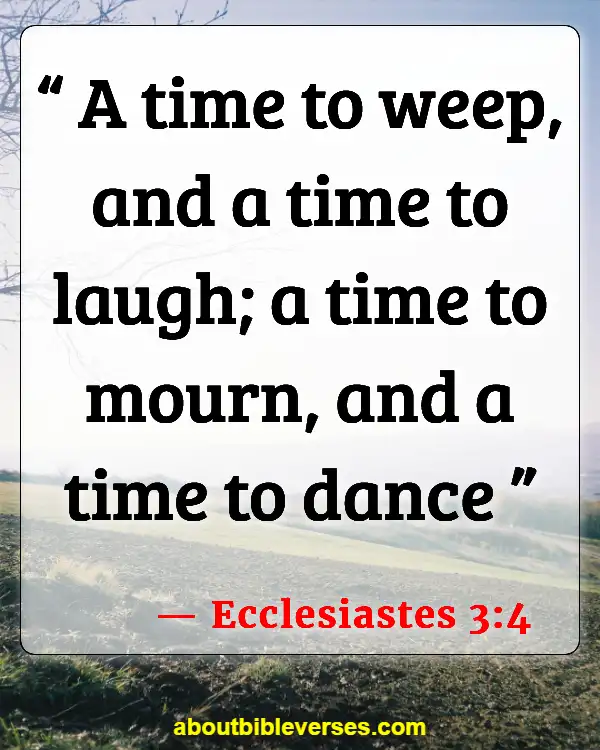 Ecclesiastes 3:4
"A time to weep, and a time to laugh; a time to mourn, and a time to dance"
Proverbs 17:22
"A merry heart doeth good like a medicine: but a broken spirit drieth the bones"
Psalm 118:24
"This is the day which the Lord hath made; we will rejoice and be glad in it"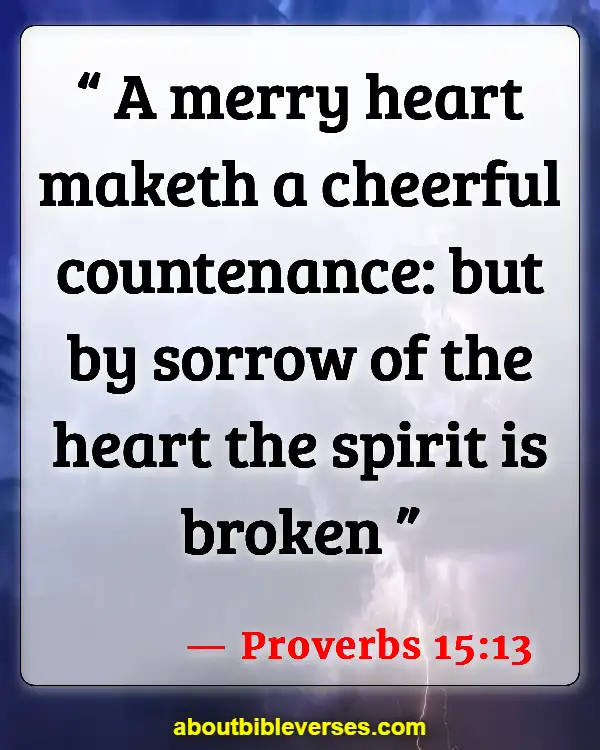 Proverbs 15:13
"A merry heart maketh a cheerful countenance: but by sorrow of the heart the spirit is broken"
Proverbs 15:30
"The light of the eyes rejoiceth the heart: and a good report maketh the bones fat"
Ecclesiastes 8:15
"Then I commended mirth, because a man hath no better thing under the sun, than to eat, and to drink, and to be merry: for that shall abide with him of his labour the days of his life, which God giveth him under the sun"
Psalm 16:11
"Thou wilt shew me the path of life: in thy presence is fulness of joy; at thy right hand there are pleasures for evermore"
Proverbs 10:28
"The hope of the righteous shall be gladness: but the expectation of the wicked shall perish"
Proverbs 13:9
"The light of the righteous rejoiceth: but the lamp of the wicked shall be put out"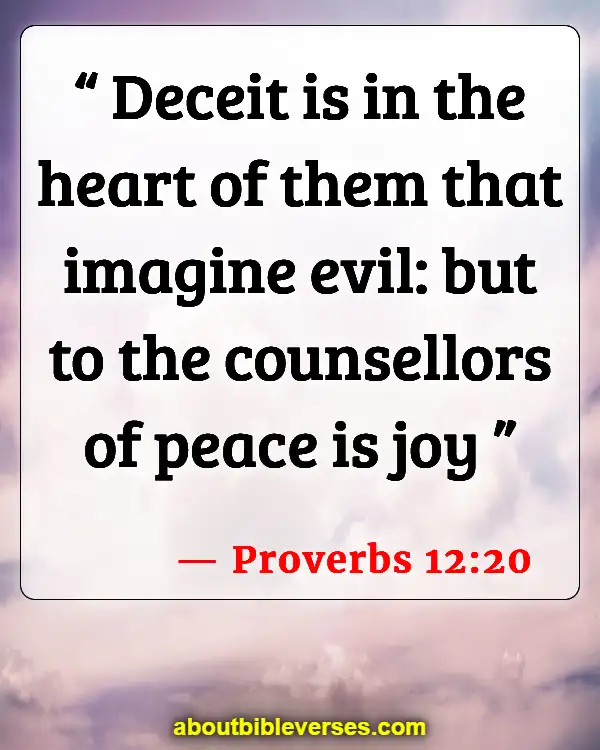 Proverbs 12:20
"Deceit is in the heart of them that imagine evil: but to the counsellors of peace is joy"
Proverbs 14:13
"Even in laughter the heart is sorrowful; and the end of that mirth is heaviness"
Proverbs 15:15
"All the days of the afflicted are evil: but he that is of a merry heart hath a continual feast"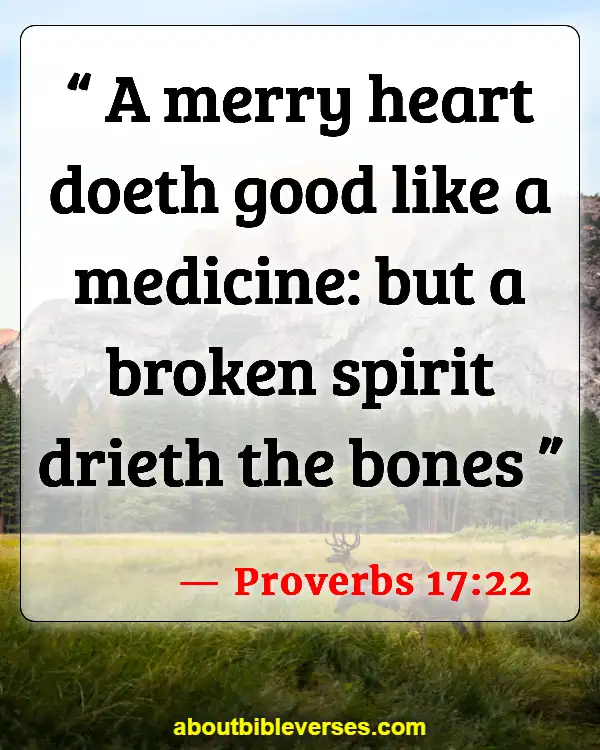 Proverbs 17:22
"A merry heart doeth good like a medicine: but a broken spirit drieth the bones"
Proverbs 21:17
"He that loveth pleasure shall be a poor man: he that loveth wine and oil shall not be rich"
Ecclesiastes 9:7
"Go thy way, eat thy bread with joy, and drink thy wine with a merry heart; for God now accepteth thy works"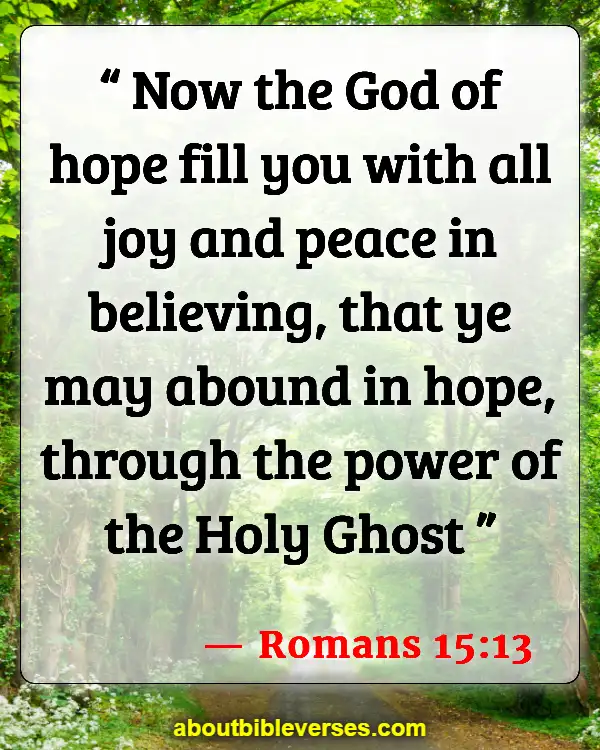 Romans 15:13
"Now the God of hope fill you with all joy and peace in believing, that ye may abound in hope, through the power of the Holy Ghost"
Isaiah 61:10
"I will greatly rejoice in the Lord , my soul shall be joyful in my God; for he hath clothed me with the garments of salvation, he hath covered me with the robe of righteousness, as a bridegroom decketh himself with ornaments, and as a bride adorneth herself with her jewels"
Jeremiah 31:13
"Then shall the virgin rejoice in the dance, both young men and old together: for I will turn their mourning into joy, and will comfort them, and make them rejoice from their sorrow"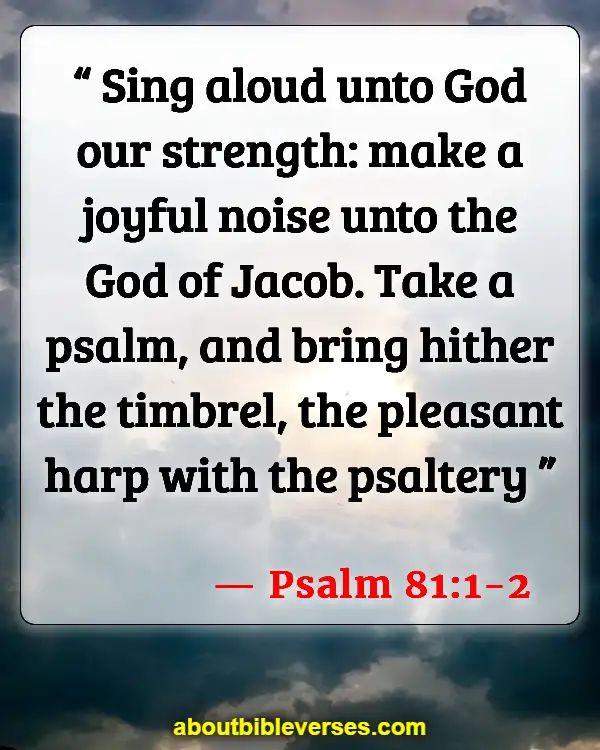 Psalm 81:1-2
"Sing aloud unto God our strength: make a joyful noise unto the God of Jacob. Take a psalm, and bring hither the timbrel, the pleasant harp with the psaltery"
Psalm 32:11
"Be glad in the Lord , and rejoice, ye righteous: and shout for joy, all ye that are upright in heart"
Ecclesiastes 2:24
"There is nothing better for a man, than that he should eat and drink, and that he should make his soul enjoy good in his labour. This also I saw, that it was from the hand of God"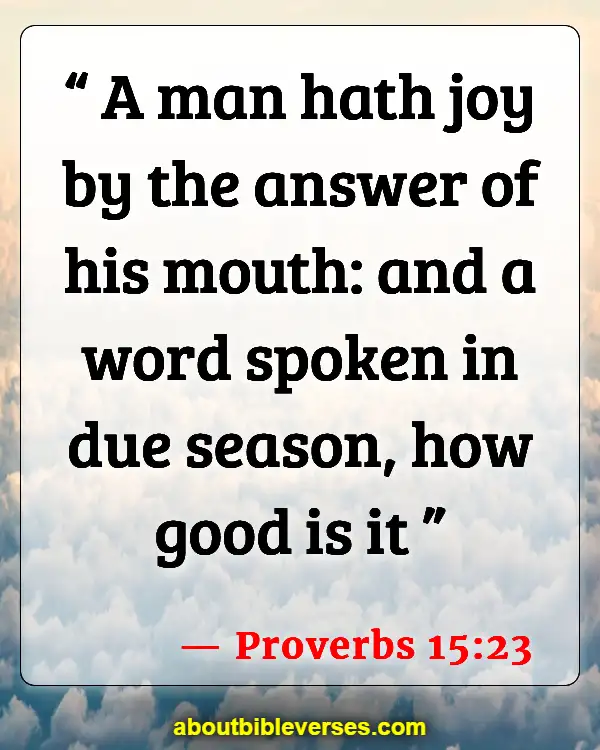 Proverbs 15:23
"A man hath joy by the answer of his mouth: and a word spoken in due season, how good is it"
Matthew 11:19
"The Son of man came eating and drinking, and they say, Behold a man gluttonous, and a winebibber, a friend of publicans and sinners. But wisdom is justified of her children"
Luke 15:10
"Likewise, I say unto you, there is joy in the presence of the angels of God over one sinner that repenteth"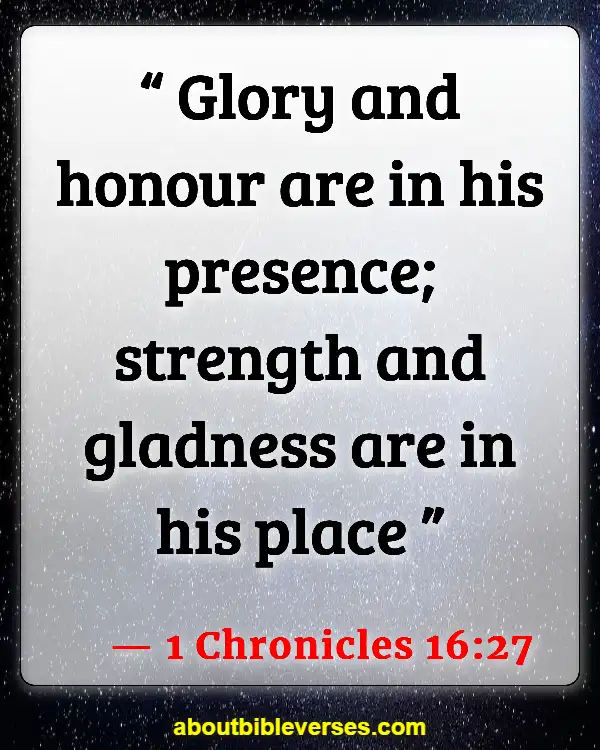 1 Chronicles 16:27
"Glory and honour are in his presence; strength and gladness are in his place"
1 Chronicles 16:31
"Let the heavens be glad, and let the earth rejoice: and let men say among the nations, The Lord reigneth"
1 Chronicles 16:33
"Then shall the trees of the wood sing out at the presence of the Lord , because he cometh to judge the earth"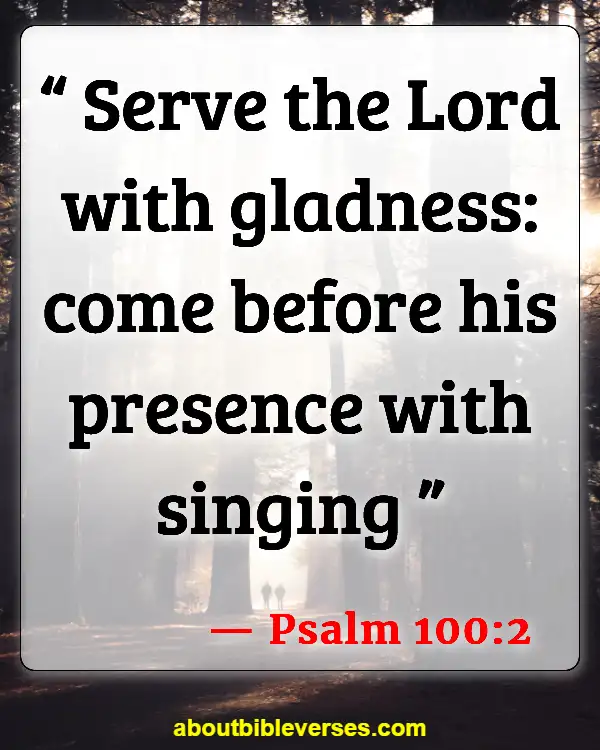 Psalm 100:2
"Serve the Lord with gladness: come before his presence with singing"
Psalm 150:4
"Praise him with the timbrel and dance: praise him with stringed instruments and organs"
Psalm 149:3
"Let them praise his name in the dance: let them sing praises unto him with the timbrel and harp"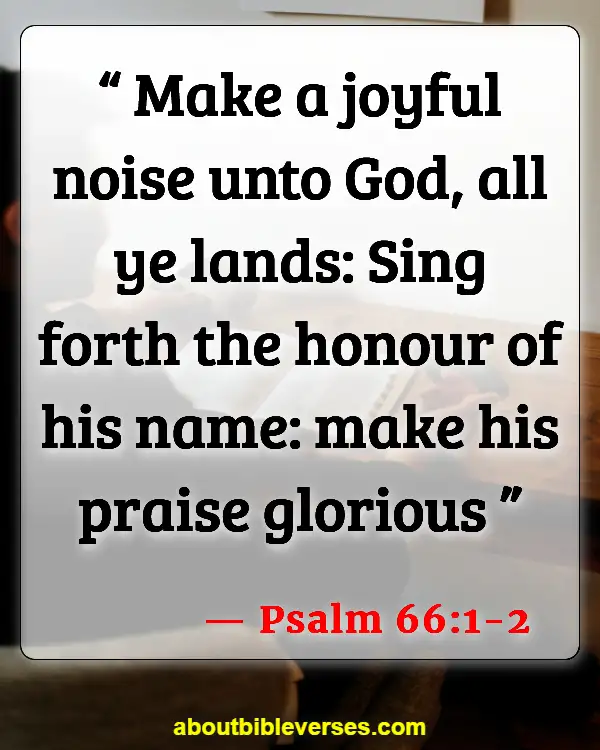 Psalm 66:1-2
"Make a joyful noise unto God, all ye lands: Sing forth the honour of his name: make his praise glorious"
1 Peter 1:8
"Whom having not seen, ye love; in whom, though now ye see him not, yet believing, ye rejoice with joy unspeakable and full of glory"
Isaiah 12:3
"Therefore with joy shall ye draw water out of the wells of salvation"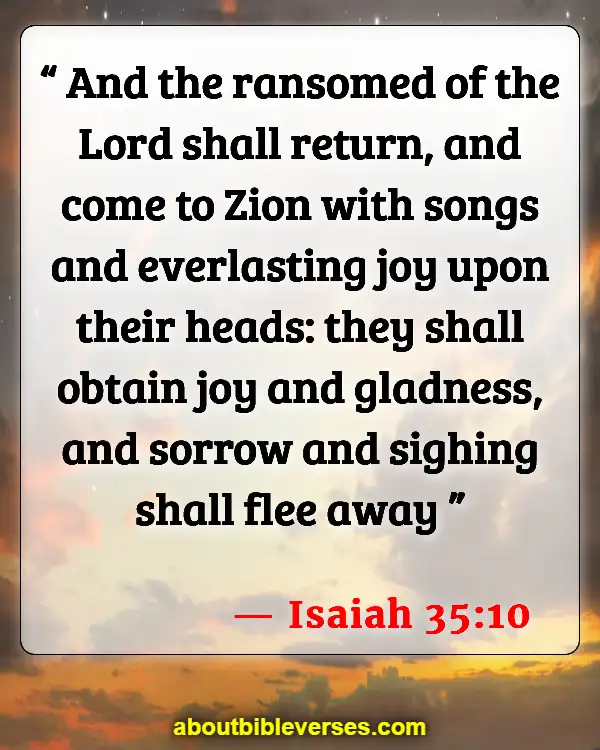 Isaiah 35:10
"And the ransomed of the Lord shall return, and come to Zion with songs and everlasting joy upon their heads: they shall obtain joy and gladness, and sorrow and sighing shall flee away"