Hello dear friends, welcome to our site in the name of Jesus Christ. Today we will look at the Bible Scriptures About Exposing Your Body In KJV. If you like today's post then definitely comment and share.
In The Bible, we find teachings about the importance of honoring our bodies as vessels of God's creation. As believers, we are called to present our bodies as living sacrifices, holy and pleasing to the Lord. This means treating our bodies with respect and not subjecting them to impurity or degradation.
Throughout the Bible, we see examples of individuals who lived in accordance with this divine principle. Take Joseph, for instance, who resisted the advances of Potiphar's wife, choosing to remain faithful to God and preserve his purity. His steadfastness in honoring his body led to God's favor and blessings upon his life.
Moreover, the Apostle Paul emphasizes the sanctity of our bodies as temples of the Holy Spirit. We are reminded not to defile this temple through immorality, gluttony, or any other sinful behavior. Instead, we are urged to bring glory to God by taking care of our bodies, both physically and spiritually.
In today's world, we encounter numerous temptations that may lead us astray from this divine principle. The media bombards us with messages that often objectify and exploit the human body, leading to a loss of spiritual focus. As believers, it is essential to discern what we expose ourselves to, guarding our hearts and minds against influences that tarnish the holiness of our bodies.
Let us strive to be mindful of the divine purpose behind our physical existence. By treating our bodies as gifts from God, we can better serve Him and be a light to others. As we cultivate a deeper connection with the Lord, we gain the strength to resist the temptations of this world, cherishing our bodies as vessels of God's love and grace. In doing so, we walk a path of righteousness and bring glory to the Almighty.
Dear friends now let's see the Bible scriptures below that talk about Exposing Your Body.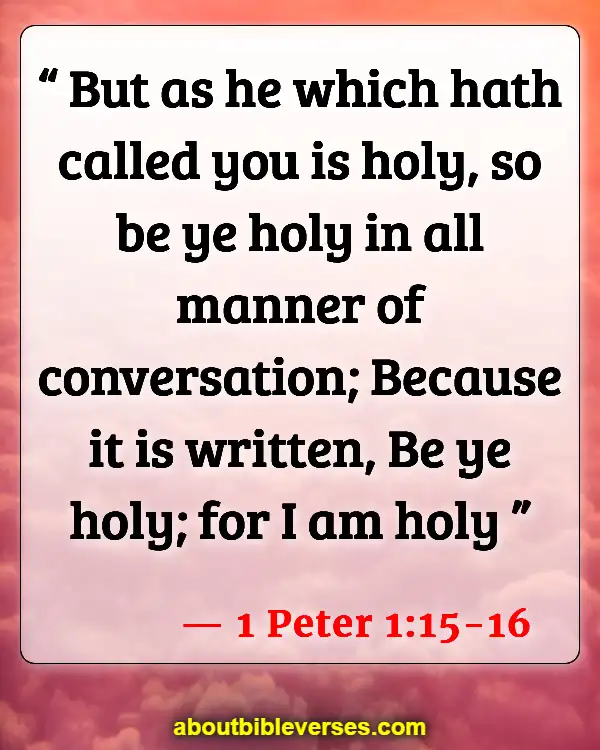 1 Peter 1:15-16
"But as he which hath called you is holy, so be ye holy in all manner of conversation; Because it is written, Be ye holy; for I am holy"
1 Corinthians 6:19-20
"What? know ye not that your body is the temple of the Holy Ghost which is in you, which ye have of God, and ye are not your own? For ye are bought with a price: therefore glorify God in your body, and in your spirit, which are God's"
1 Timothy 2:9
"In like manner also, that women adorn themselves in modest apparel, with shamefacedness and sobriety; not with broided hair, or gold, or pearls, or costly array"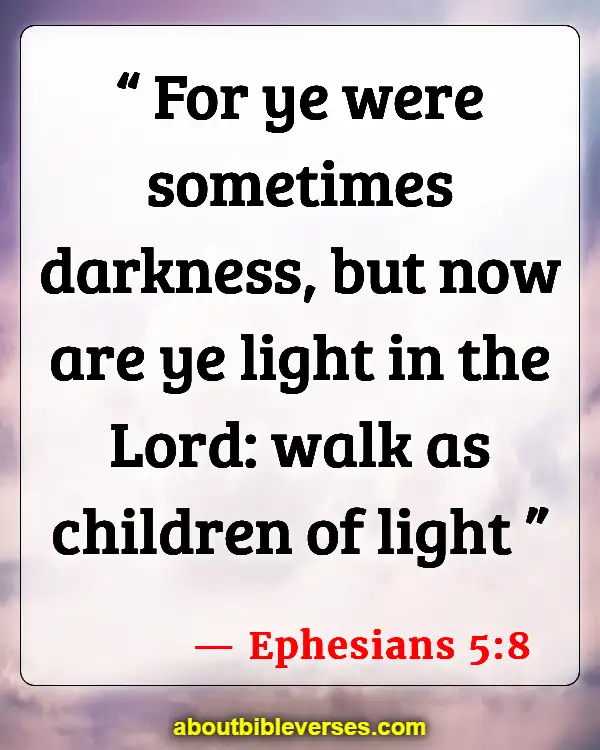 Ephesians 5:8
"For ye were sometimes darkness, but now are ye light in the Lord: walk as children of light"
Romans 12:2
"And be not conformed to this world: but be ye transformed by the renewing of your mind, that ye may prove what is that good, and acceptable, and perfect, will of God"
Proverbs 31:30
"Favour is deceitful, and beauty is vain: but a woman that feareth the Lord , she shall be praised"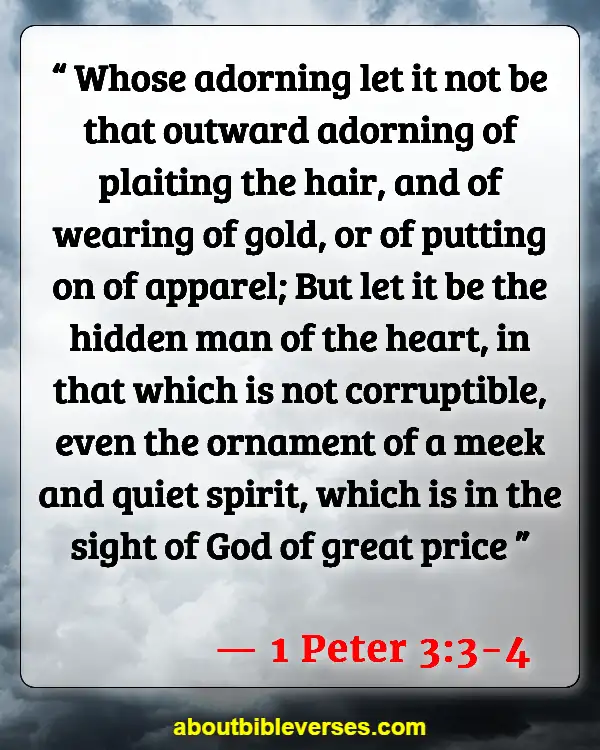 1 Peter 3:3-4
"Whose adorning let it not be that outward adorning of plaiting the hair, and of wearing of gold, or of putting on of apparel; But let it be the hidden man of the heart, in that which is not corruptible, even the ornament of a meek and quiet spirit, which is in the sight of God of great price"
Genesis 1:27
"So God created man in his own image, in the image of God created he him; male and female created he them"
Ephesians 5:3
"But fornication, and all uncleanness, or covetousness, let it not be once named among you, as becometh saints"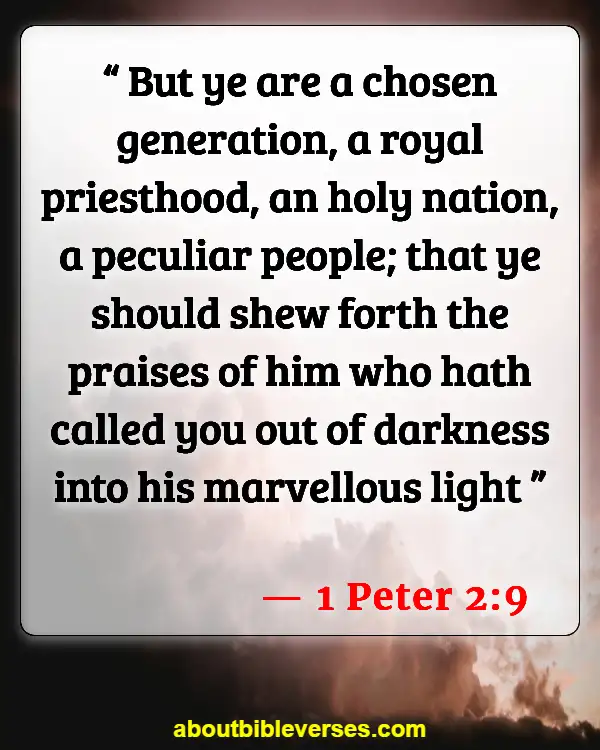 1 Peter 2:9
"But ye are a chosen generation, a royal priesthood, an holy nation, a peculiar people; that ye should shew forth the praises of him who hath called you out of darkness into his marvellous light"
Matthew 5:16
"Let your light so shine before men, that they may see your good works, and glorify your Father which is in heaven"
Romans 13:14
"But put ye on the Lord Jesus Christ, and make not provision for the flesh, to fulfil the lusts thereof"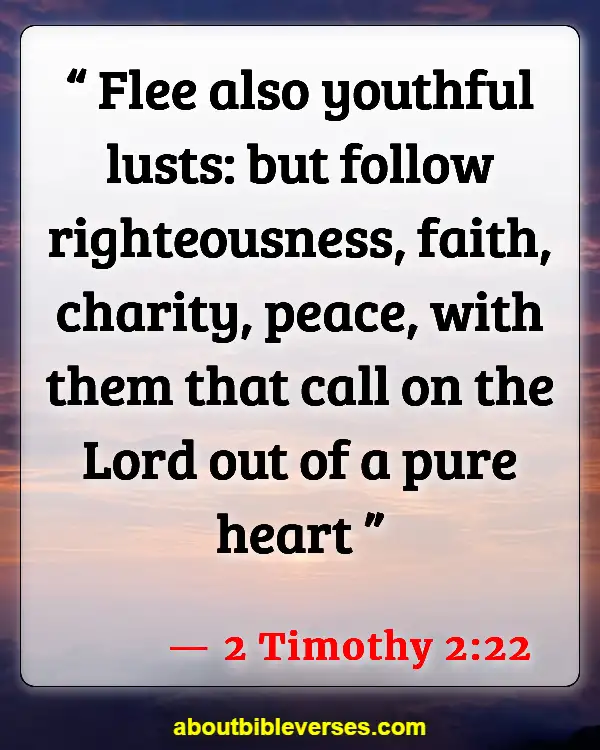 2 Timothy 2:22
"Flee also youthful lusts: but follow righteousness, faith, charity, peace, with them that call on the Lord out of a pure heart"
1 John 2:16
"For all that is in the world, the lust of the flesh, and the lust of the eyes, and the pride of life, is not of the Father, but is of the world"
1 Thessalonians 4:3-4
"For this is the will of God, even your sanctification, that ye should abstain from fornication: That every one of you should know how to possess his vessel in sanctification and honour"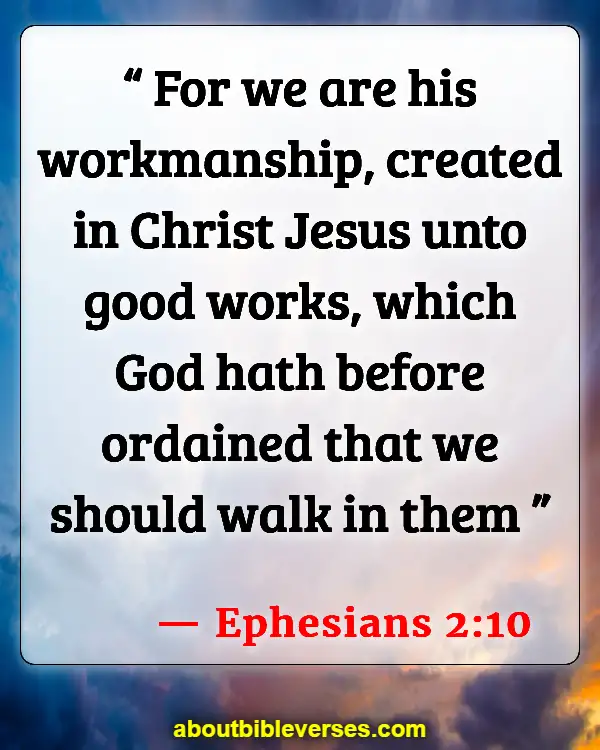 Ephesians 2:10
"For we are his workmanship, created in Christ Jesus unto good works, which God hath before ordained that we should walk in them"
Matthew 5:28
"But I say unto you, That whosoever looketh on a woman to lust after her hath committed adultery with her already in his heart"
1 Corinthians 3:16-17
"Know ye not that ye are the temple of God, and that the Spirit of God dwelleth in you? If any man defile the temple of God, him shall God destroy; for the temple of God is holy, which temple ye are"
Titus 2:5
"To be discreet, chaste, keepers at home, good, obedient to their own husbands, that the word of God be not blasphemed"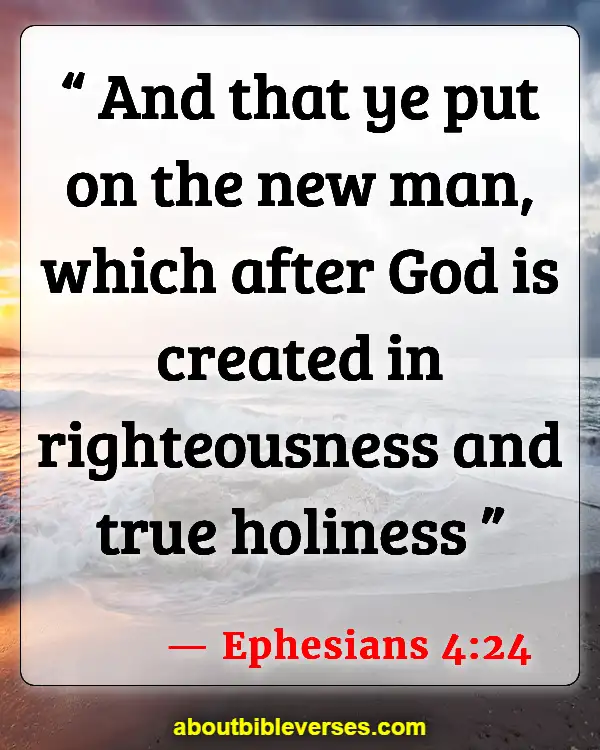 Ephesians 4:24
"And that ye put on the new man, which after God is created in righteousness and true holiness"
Philippians 4:8
"Finally, brethren, whatsoever things are true, whatsoever things are honest, whatsoever things are just, whatsoever things are pure, whatsoever things are lovely, whatsoever things are of good report; if there be any virtue, and if there be any praise, think on these things"
2 Corinthians 5:10
"For we must all appear before the judgment seat of Christ; that every one may receive the things done in his body, according to that he hath done, whether it be good or bad"
Galatians 5:16
"This I say then, Walk in the Spirit, and ye shall not fulfil the lust of the flesh"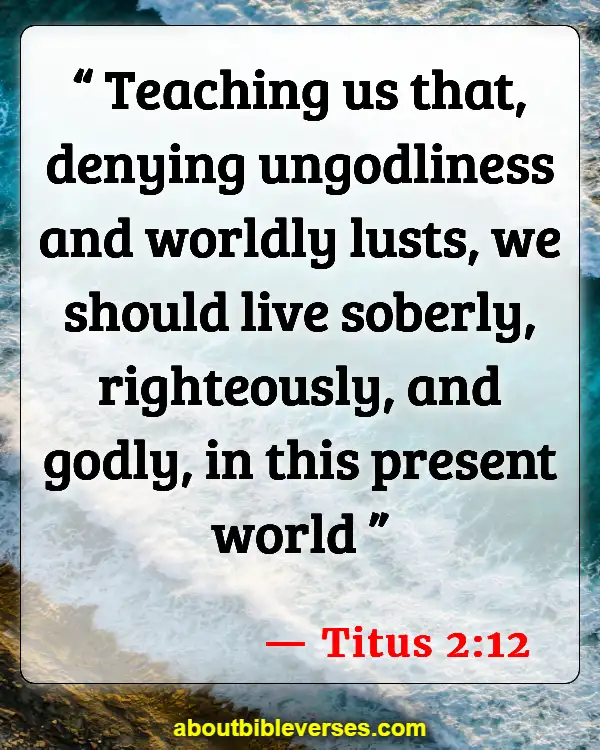 Titus 2:12
"Teaching us that, denying ungodliness and worldly lusts, we should live soberly, righteously, and godly, in this present world"