Hello dear friends, welcome to our site in the name of Jesus Christ. Today we will look at the Bible Scriptures About Don't Talk Too Much In KJV. If you like today's post then definitely comment and share.
In the divine wisdom of the Bible, there is much said about the power and value of our words. Those who speak too much can often fall into the trap of saying things they do not mean, leading to misunderstanding, conflict, or even harm.
Just like a small spark can start a huge fire, careless words can ignite great troubles. This wisdom reminds us that those who are wise use their words sparingly and considerately.
Bible teaches us the value of not talking too much. It urges us to exercise restraint, embrace silence, and listen attentively. By doing so, we honor God, deepen our understanding, and nurture healthy relationships.
Furthermore, the Bible illustrates the power of silence. It tells us that in the quiet moments, we can hear the still, small voice of God and gain deeper insight. Just as a farmer sows seeds in silence, patiently waiting for growth, we too can nurture wisdom through measured speech.
Practically, the Bible emphasizes the importance of listening. By speaking less, we open ourselves to truly hear others and comprehend their perspectives. It reminds us that "everyone should be quick to listen, slow to speak, and slow to become angry" (James 1:19).
Additionally, the Bible warns against the pitfalls of idle talk. It cautions us that too many words can lead to careless gossip, hurtful speech, and even deceit.
Dear friends now let's see the Bible scriptures below that talk about Don't Talk Too Much.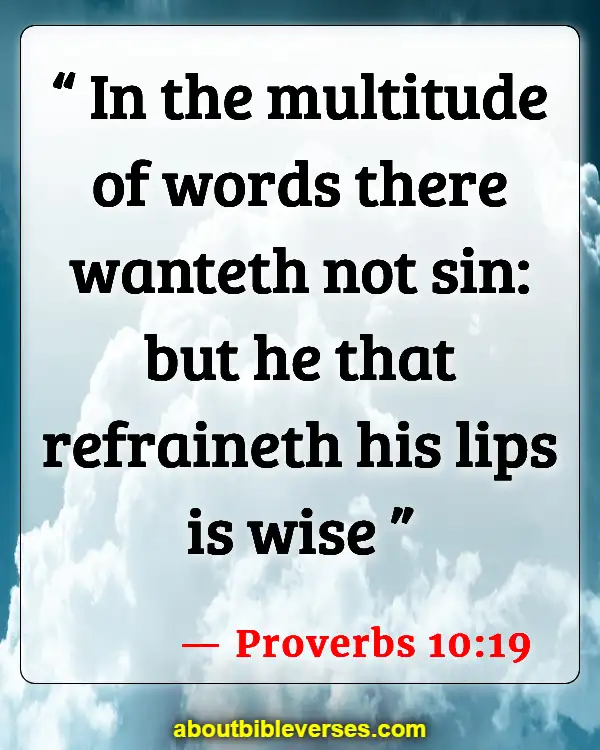 Proverbs 10:19
"In the multitude of words there wanteth not sin: but he that refraineth his lips is wise"
Proverbs 17:27
"He that hath knowledge spareth his words: and a man of understanding is of an excellent spirit"
Proverbs 18:21
"Death and life are in the power of the tongue: and they that love it shall eat the fruit thereof"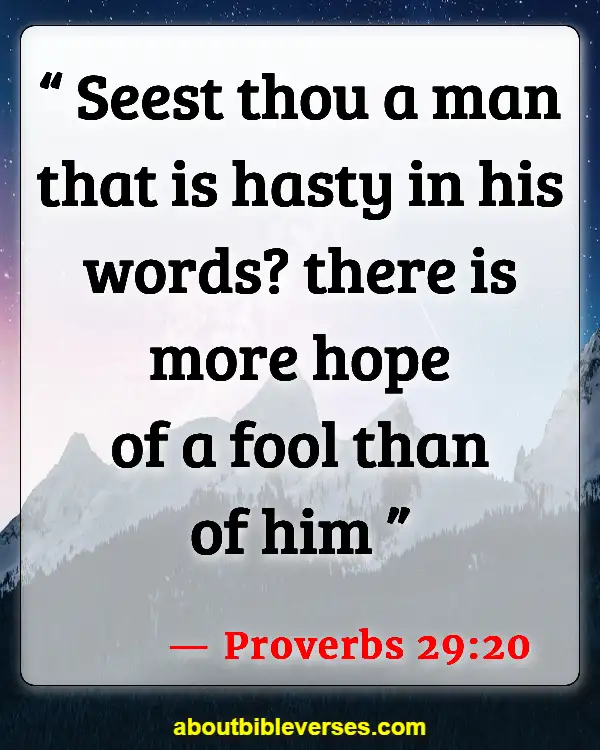 Proverbs 29:20
"Seest thou a man that is hasty in his words? there is more hope of a fool than of him"
Ecclesiastes 5:2
"Be not rash with thy mouth, and let not thine heart be hasty to utter any thing before God: for God is in heaven, and thou upon earth: therefore let thy words be few"
Proverbs 12:18
"There is that speaketh like the piercings of a sword: but the tongue of the wise is health"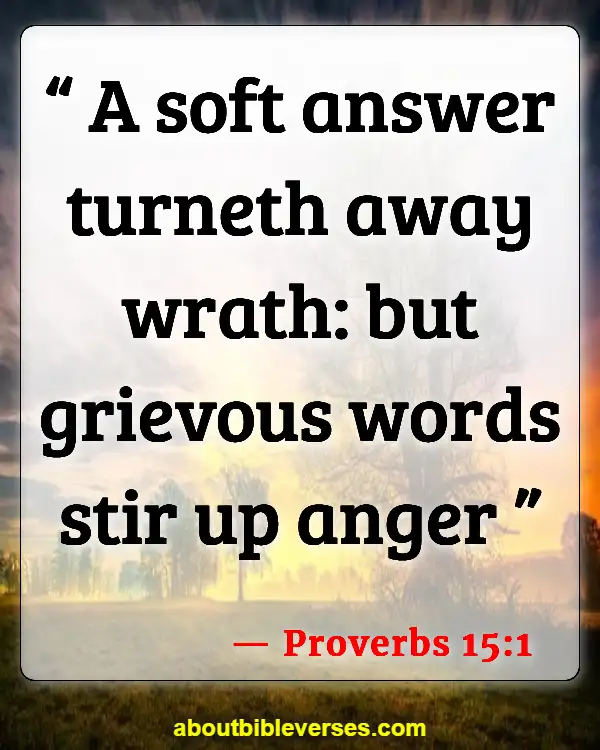 Proverbs 15:1
"A soft answer turneth away wrath: but grievous words stir up anger"
Proverbs 15:28
"The heart of the righteous studieth to answer: but the mouth of the wicked poureth out evil things"
Proverbs 16:24
"Pleasant words are as an honeycomb, sweet to the soul, and health to the bones"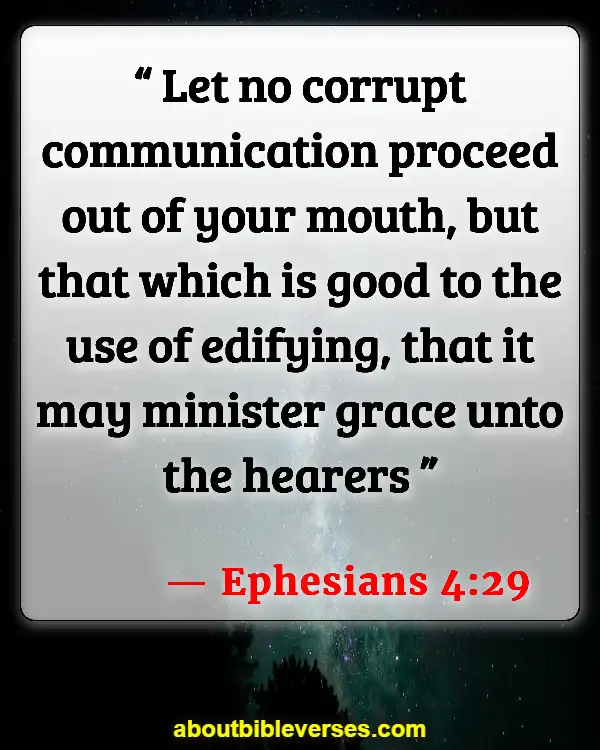 Ephesians 4:29
"Let no corrupt communication proceed out of your mouth, but that which is good to the use of edifying, that it may minister grace unto the hearers"
Proverbs 21:23
"Whoso keepeth his mouth and his tongue keepeth his soul from troubles"
Colossians 4:6
"Let your speech be always with grace, seasoned with salt, that ye may know how ye ought to answer every man"
Proverbs 13:3
"He that keepeth his mouth keepeth his life: but he that openeth wide his lips shall have destruction"
Proverbs 18:13
"He that answereth a matter before he heareth it, it is folly and shame unto him"
Matthew 12:36
"But I say unto you, That every idle word that men shall speak, they shall give account thereof in the day of judgment"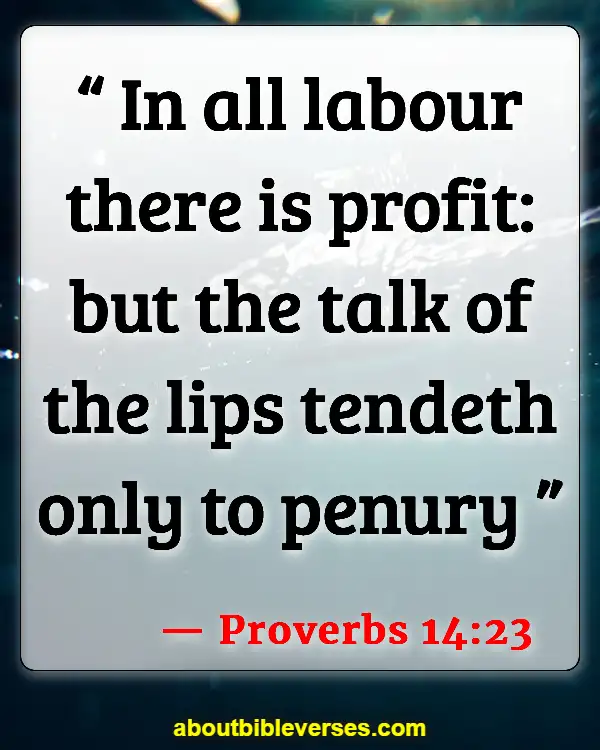 Proverbs 14:23
"In all labour there is profit: but the talk of the lips tendeth only to penury"
Proverbs 26:20
"Where no wood is, there the fire goeth out: so where there is no talebearer, the strife ceaseth"
Titus 3:2
"To speak evil of no man, to be no brawlers, but gentle, shewing all meekness unto all men"
James 3:6
"And the tongue is a fire, a world of iniquity: so is the tongue among our members, that it defileth the whole body, and setteth on fire the course of nature; and it is set on fire of hell"
James 3:8
"But the tongue can no man tame; it is an unruly evil, full of deadly poison"
Luke 6:45
"A good man out of the good treasure of his heart bringeth forth that which is good; and an evil man out of the evil treasure of his heart bringeth forth that which is evil: for of the abundance of the heart his mouth speaketh"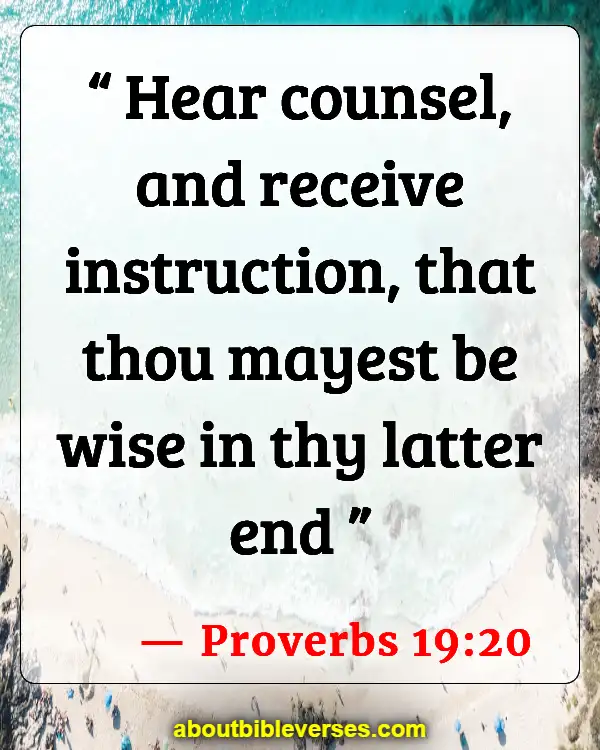 Proverbs 19:20
"Hear counsel, and receive instruction, that thou mayest be wise in thy latter end"
Ephesians 5:4
"Neither filthiness, nor foolish talking, nor jesting, which are not convenient: but rather giving of thanks"
1 Peter 2:1
"Wherefore laying aside all malice, and all guile, and hypocrisies, and envies, and all evil speakings"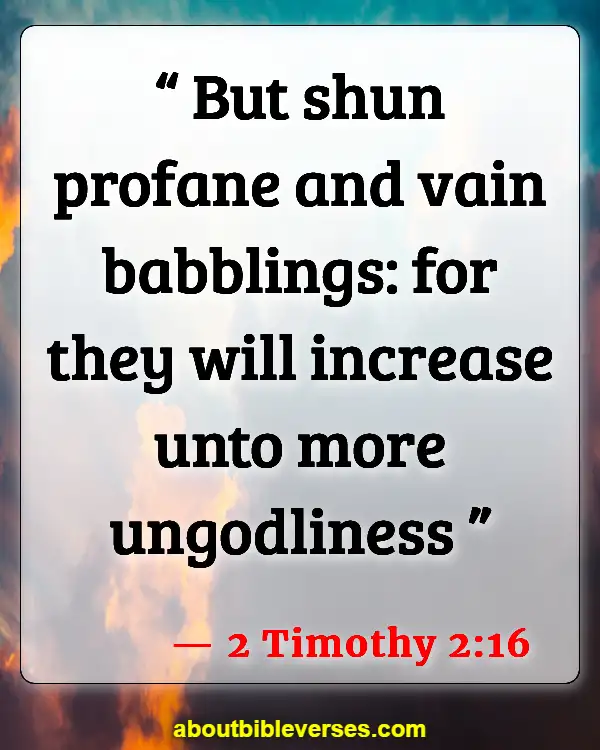 2 Timothy 2:16
"But shun profane and vain babblings: for they will increase unto more ungodliness"
1 Peter 3:10
"For he that will love life, and see good days, let him refrain his tongue from evil, and his lips that they speak no guile"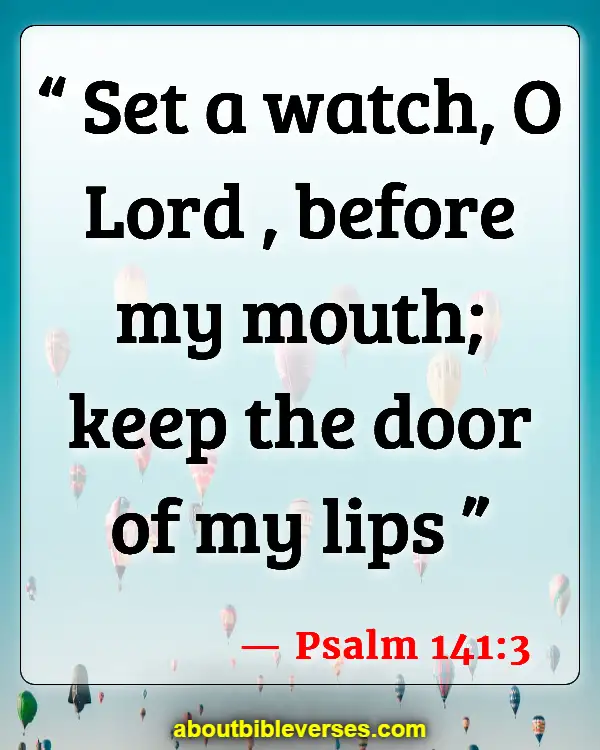 Psalm 141:3
"Set a watch, O Lord , before my mouth; keep the door of my lips"