Hello, dear friends welcome to my site in the name of Jesus Christ. Today we will look at the Bible about do not argue with a fool. If you like today's post then definitely comment and share.
The Bible is the Word of God in which God gives us spiritual knowledge. Many people in this world do not understand and mock the word of God. The Bible warns us about such fools.
When a man fears God, God's knowledge arises in him. But a fool does not fear God so that no divine knowledge arises in him (Proverbs 1:7). Then he thinks that there is no God and they commit heinous sins. The Bible says that there is no one who does good deeds (Psalm 53:1). The Bible says we must stay away from arguing with such people so that we too become like them (Proverbs 26:4).
The Bible also says that the lips of such a fool are quarrelsome, and his lips become a snare to his soul (Proverbs 18:6-7).
Friends such idiots are exactly equal to zero because whatever you multiply with zero the answer is zero. That is, the heart of such a fool despises knowledge and will not value your words and they should avoid you. Because the Bible says that he who walks with the wise will be wise, but he who walks with fools will perish (Proverbs 13:20).
Let us now look at more scriptures in the Bible to better understand why we should not argue with fools.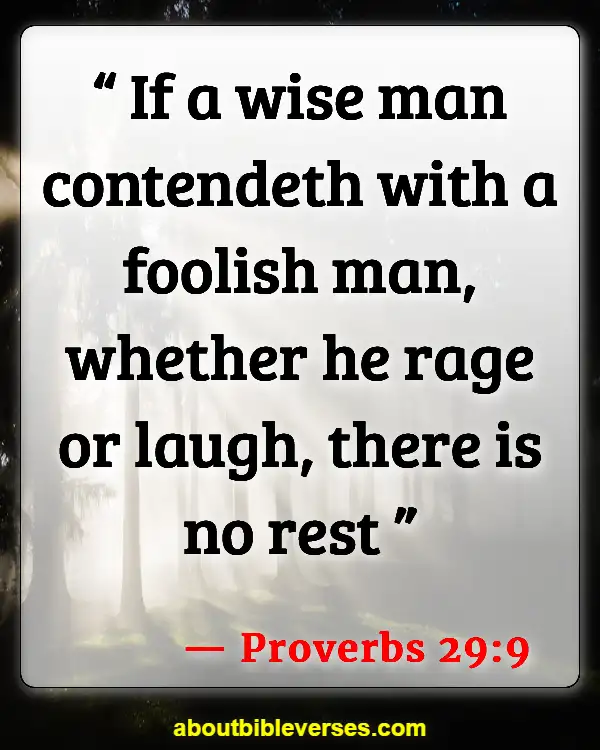 Proverbs 29:9
"If a wise man contendeth with a foolish man, whether he rage or laugh, there is no rest"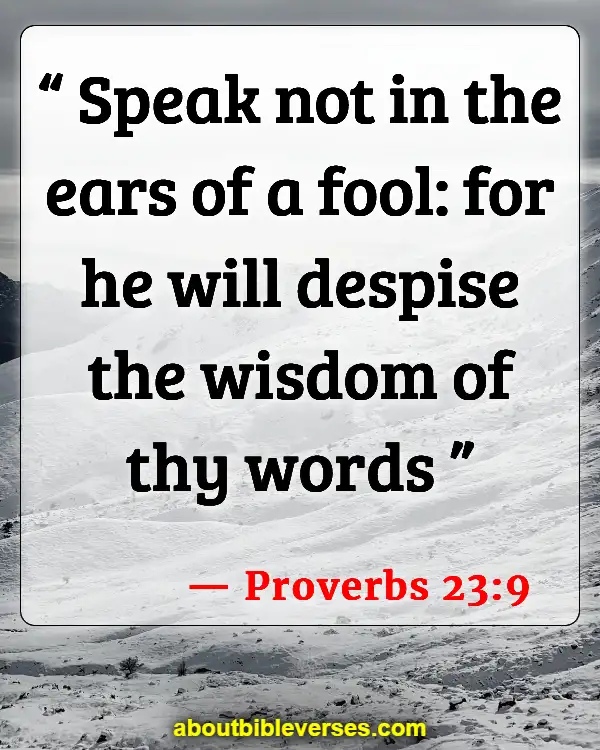 Proverbs 23:9
"Speak not in the ears of a fool: for he will despise the wisdom of thy words"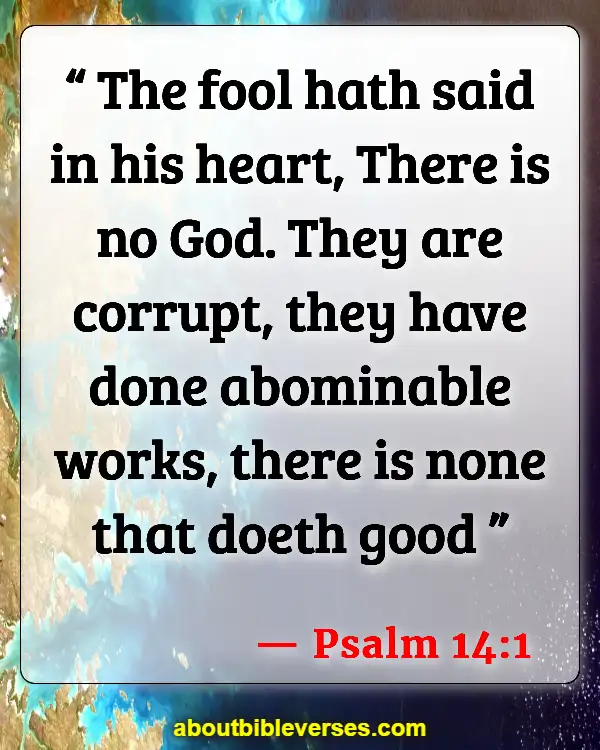 Psalm 14:1
"The fool hath said in his heart, There is no God. They are corrupt, they have done abominable works, there is none that doeth good"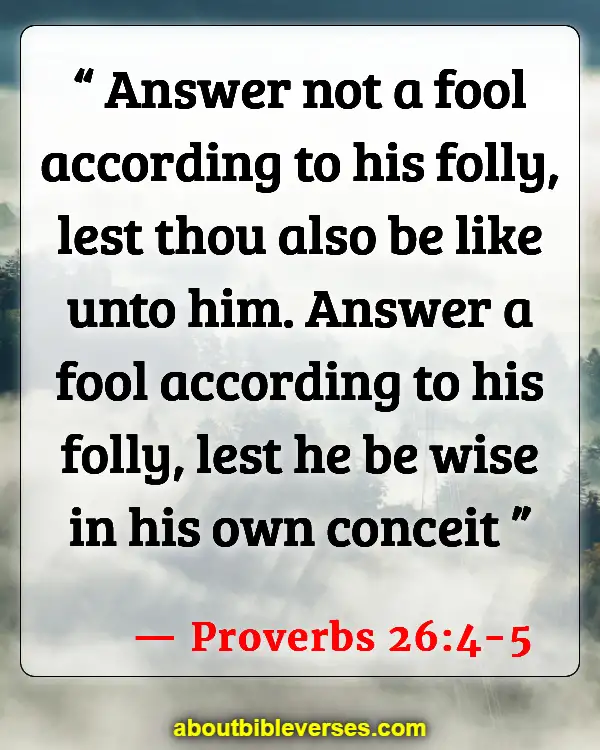 Proverbs 26:4-5
"Answer not a fool according to his folly, lest thou also be like unto him. Answer a fool according to his folly, lest he be wise in his own conceit"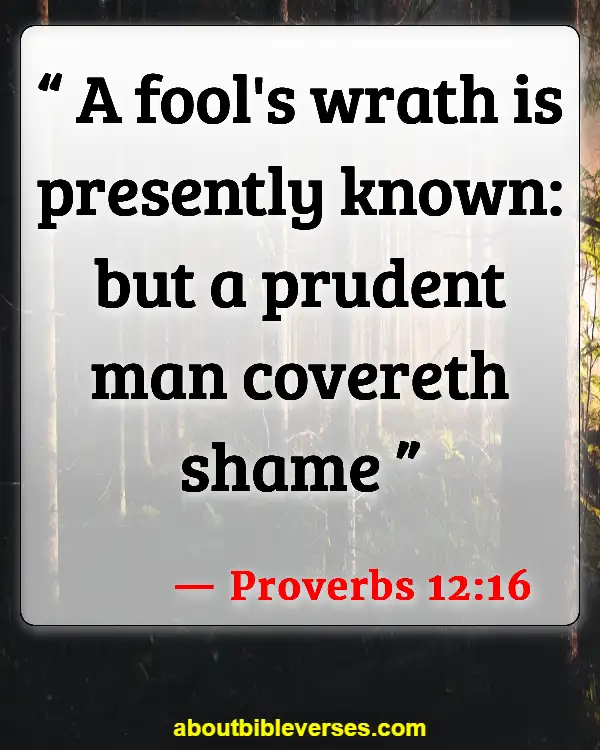 Proverbs 12:16
"A fool's wrath is presently known: but a prudent man covereth shame"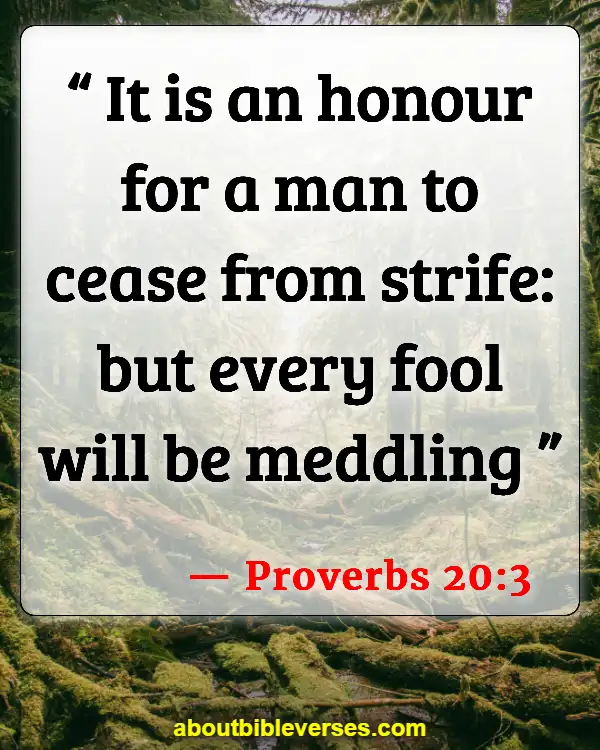 Proverbs 20:3
"It is an honour for a man to cease from strife: but every fool will be meddling"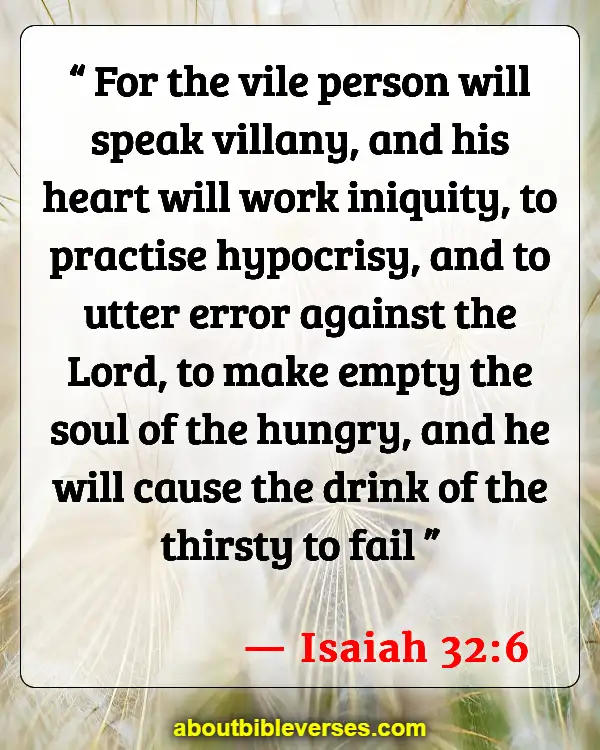 Isaiah 32:6
"For the vile person will speak villany, and his heart will work iniquity, to practise hypocrisy, and to utter error against the Lord, to make empty the soul of the hungry, and he will cause the drink of the thirsty to fail"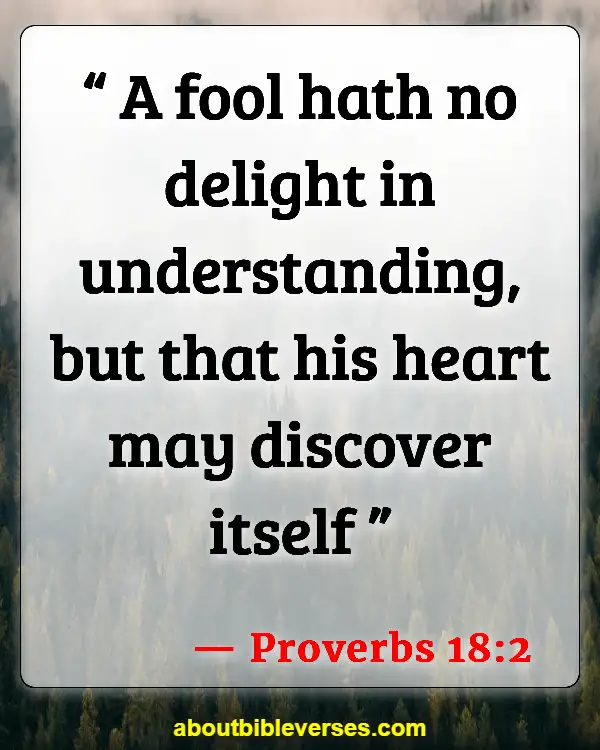 Proverbs 18:2
"A fool hath no delight in understanding, but that his heart may discover itself"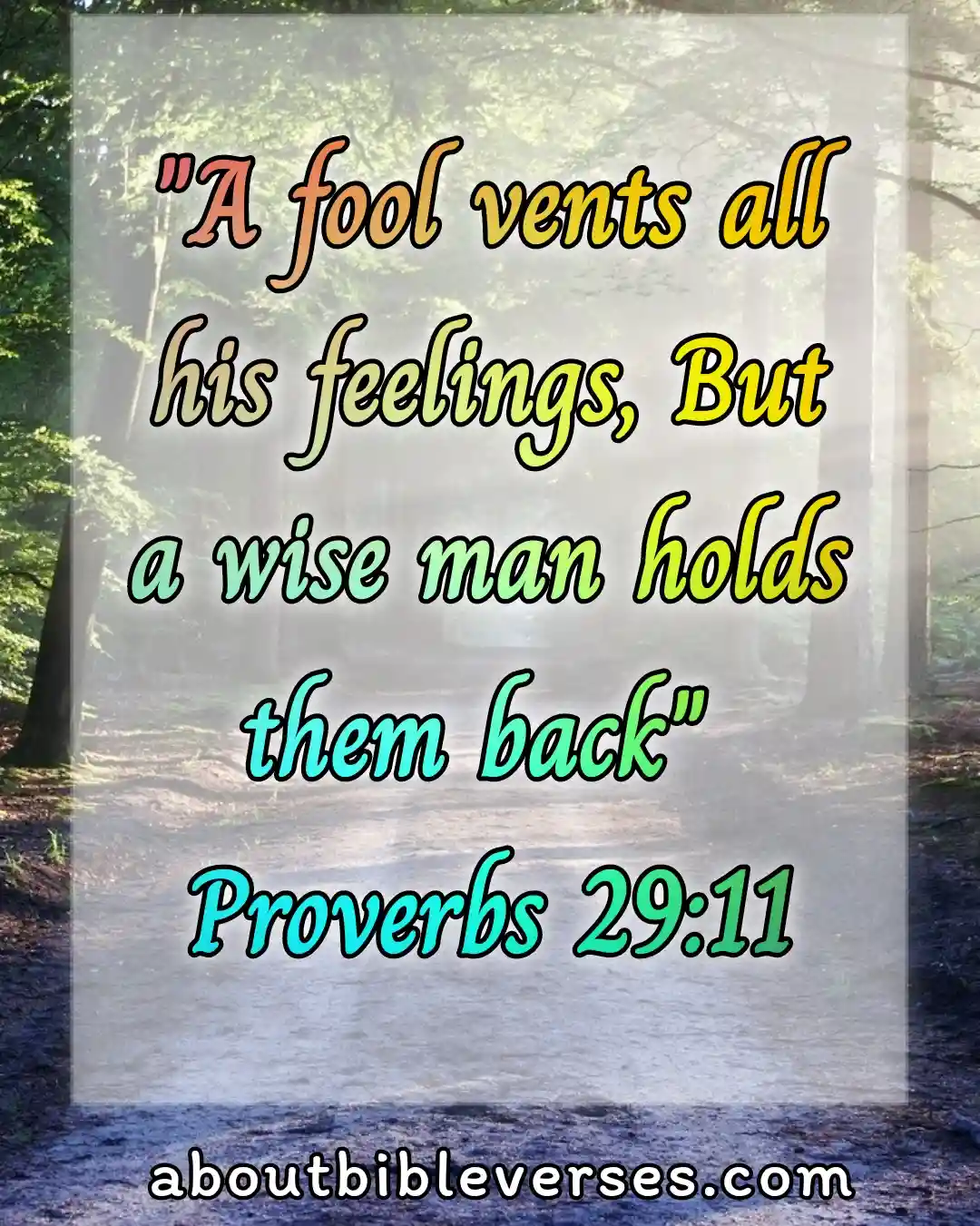 Proverbs 29:11
"A fool uttereth all his mind: but a wise man keepeth it in till afterwards"
Proverbs 15:2
"The tongue of the wise useth knowledge aright: but the mouth of fools poureth out foolishness"
Psalm 111:10
"The fear of the Lord is the beginning of wisdom: a good understanding have all they that do his commandments: his praise endureth for ever"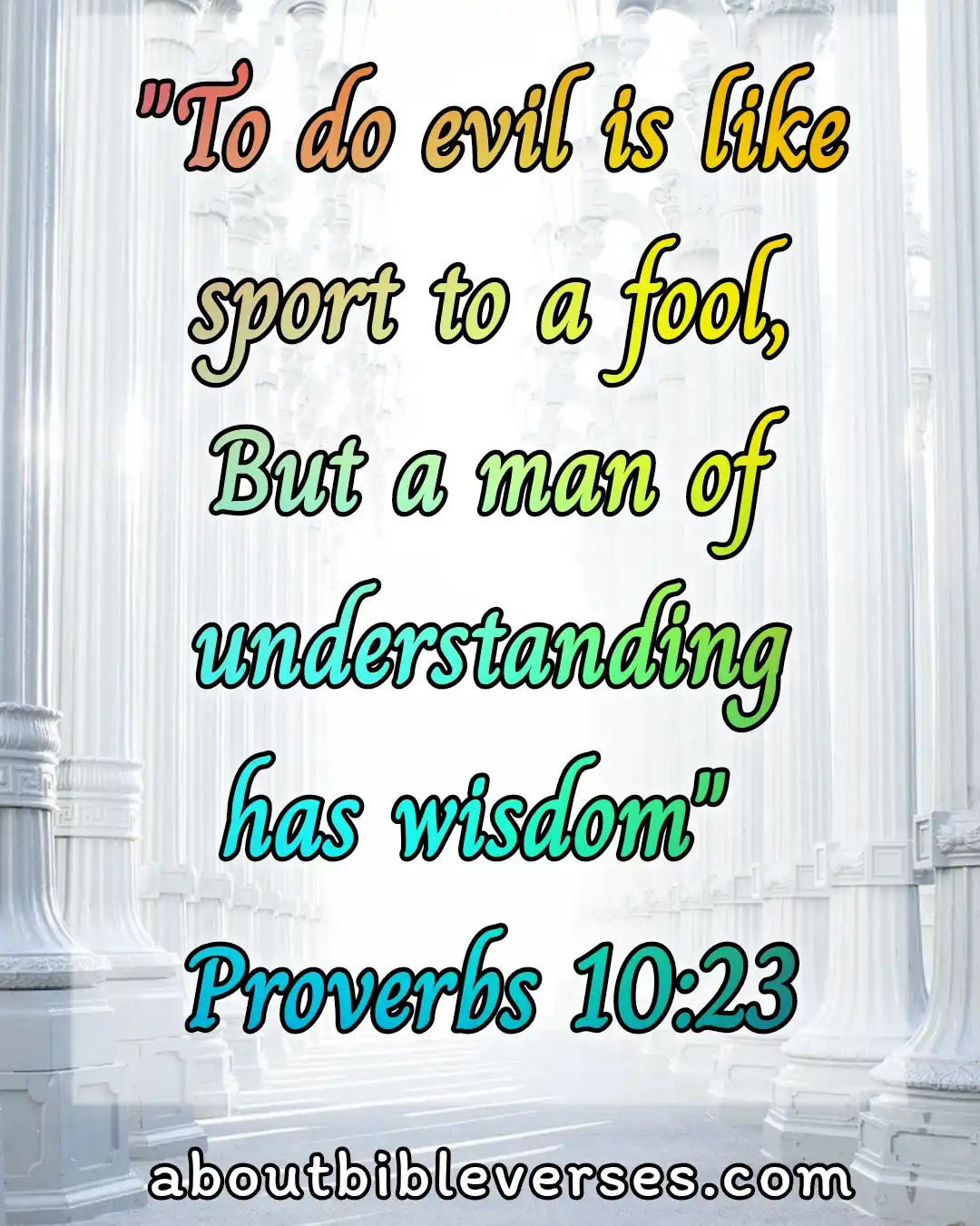 Proverbs 10:23
"It is as sport to a fool to do mischief: but a man of understanding hath wisdom"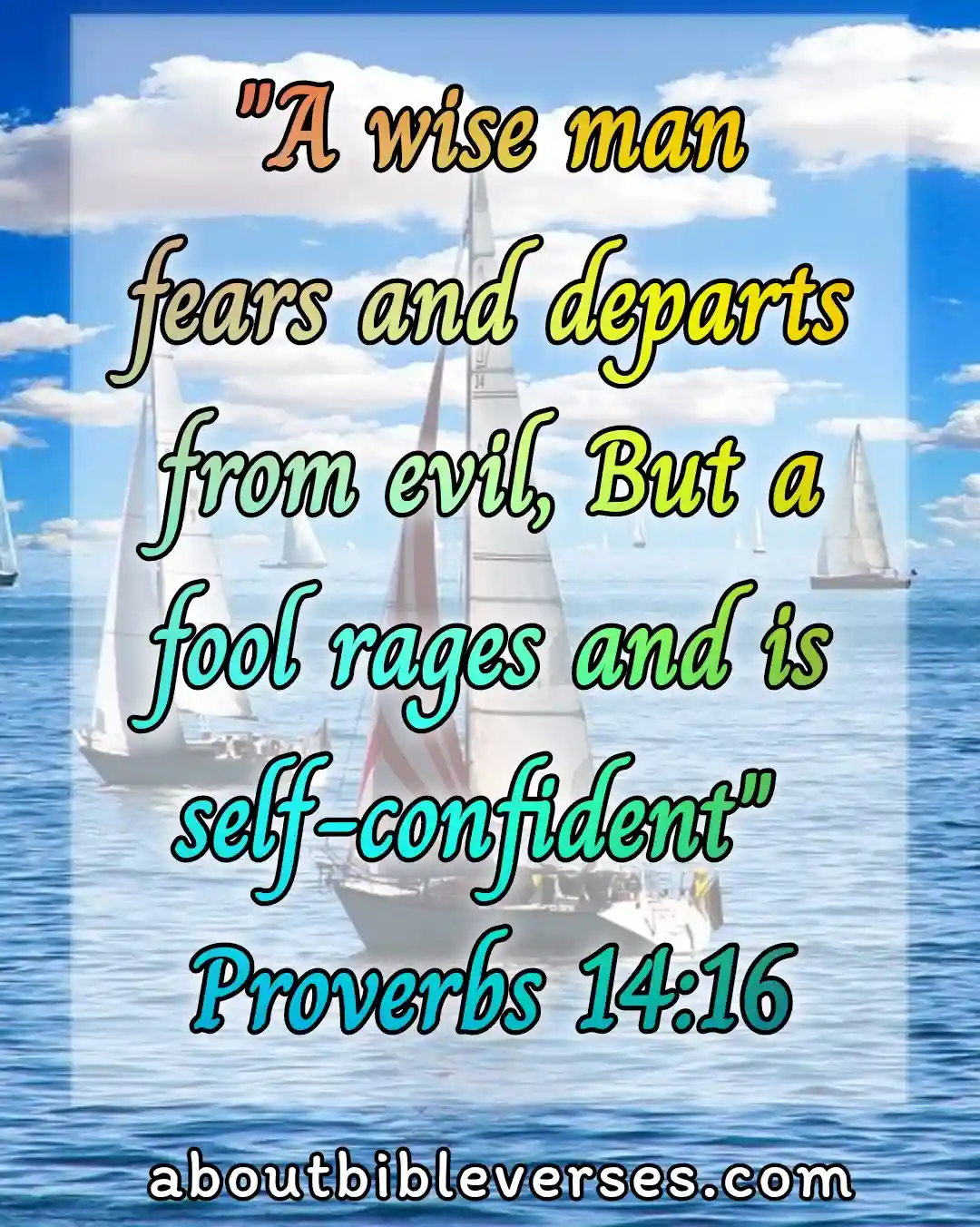 Proverbs 14:16
"A wise man feareth, and departeth from evil: but the fool rageth, and is confident"