Hello dear friends, welcome to our site in the name of Jesus Christ. Today we will look at the Bible Scriptures About Discernment In KJV. If you like today's post then definitely comment and share.
Discernment is an important aspect of the Christian life. It refers to the ability to distinguish between right and wrong, good and evil, true and false. The Bible has a lot to say about discernment and it is an important element in understanding the complexities of life.
Prudence is not a natural ability; It is a gift from God. As believers, we are to ask God for wisdom and discernment, and He has promised to give it to us generously (James 1:5).
Discernment requires us to be grounded in the truth of God's word. As we study the Bible, we gain a greater understanding of God's character, His will, and His ways.
Hebrews 4:12 tells us that "The word of God is living and active. Sharper than any two-edged sword, it pierces even to the dividing asunder of soul and spirit, of joints and marrow; it judges the thoughts and intentions of the heart."
Finally, friends, we must be vigilant in our prayers, recognizing that the enemy seeks to deceive us and distract us from following God's will.
Dear friends now let's see the Bible scriptures below that talk about Discernment.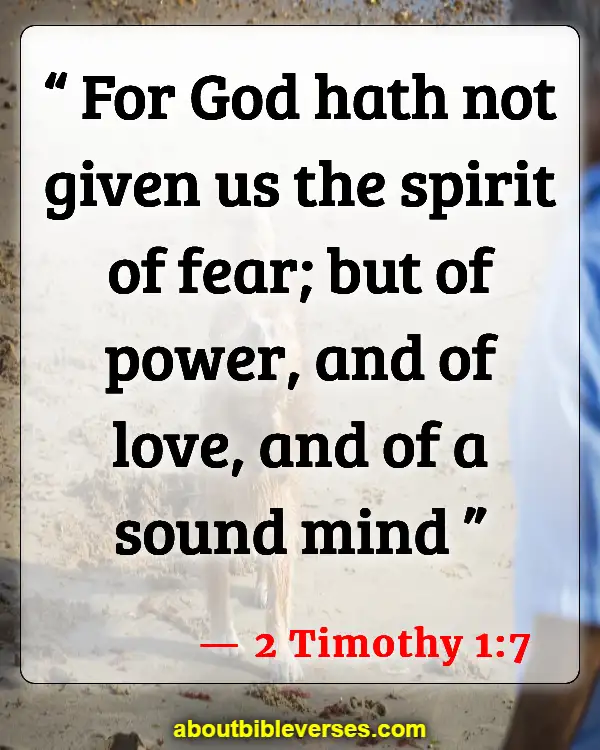 2 Timothy 1:7
"For God hath not given us the spirit of fear; but of power, and of love, and of a sound mind"
Proverbs 3:21
"My son, let not them depart from thine eyes: keep sound wisdom and discretion"
Proverbs 2:1-2
"My son, if thou wilt receive my words, and hide my commandments with thee;So that thou incline thine ear unto wisdom, and apply thine heart to understanding"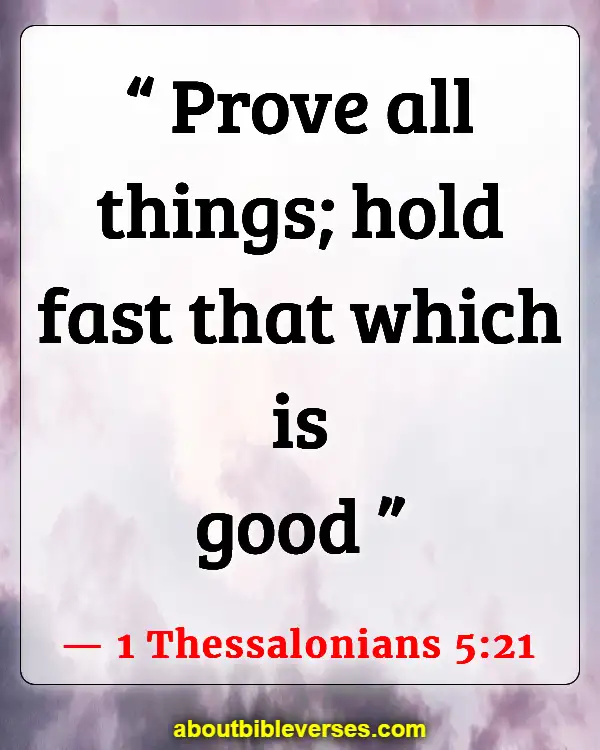 1 Thessalonians 5:21
"Prove all things; hold fast that which is good"
1 John 3:2
"Beloved, now are we the sons of God, and it doth not yet appear what we shall be: but we know that, when he shall appear, we shall be like him; for we shall see him as he is"
Philippians 1:9
"And this I pray, that your love may abound yet more and more in knowledge and in all judgment"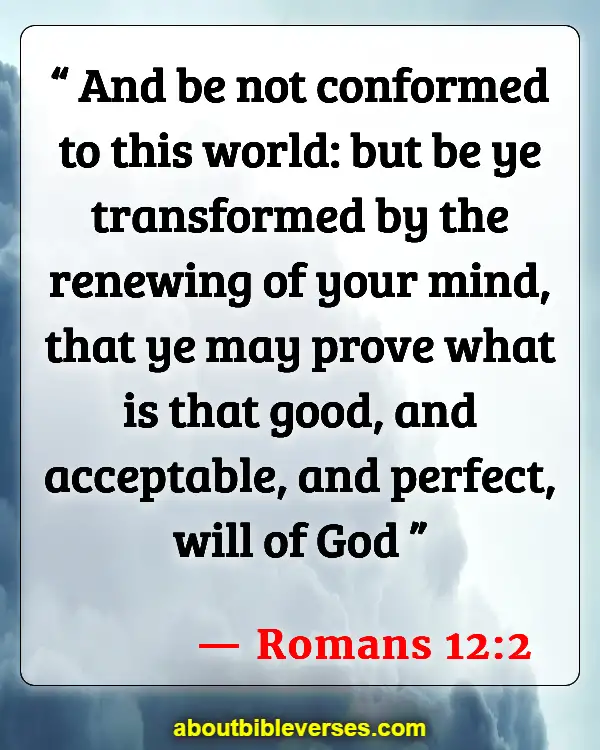 Romans 12:2
"And be not conformed to this world: but be ye transformed by the renewing of your mind, that ye may prove what is that good, and acceptable, and perfect, will of God"
Proverbs 18:15
"The heart of the prudent getteth knowledge; and the ear of the wise seeketh knowledge"
James 3:17
"But the wisdom that is from above is first pure, then peaceable, gentle, and easy to be intreated, full of mercy and good fruits, without partiality, and without hypocrisy"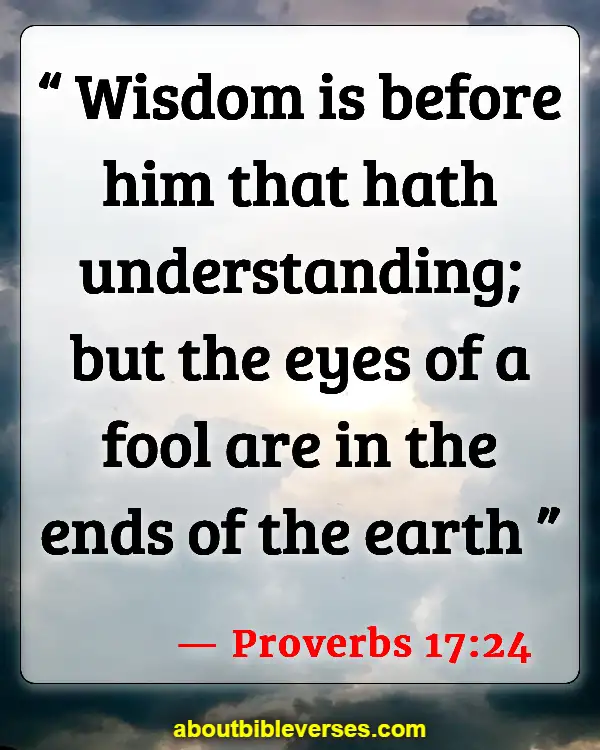 Proverbs 17:24
"Wisdom is before him that hath understanding; but the eyes of a fool are in the ends of the earth"
2 Samuel 14:17
"Then thine handmaid said, The word of my lord the king shall now be comfortable: for as an angel of God, so is my lord the king to discern good and bad: therefore the Lord thy God will be with thee"
Proverbs 28:7
"Whoso keepeth the law is a wise son: but he that is a companion of riotous men shameth his father"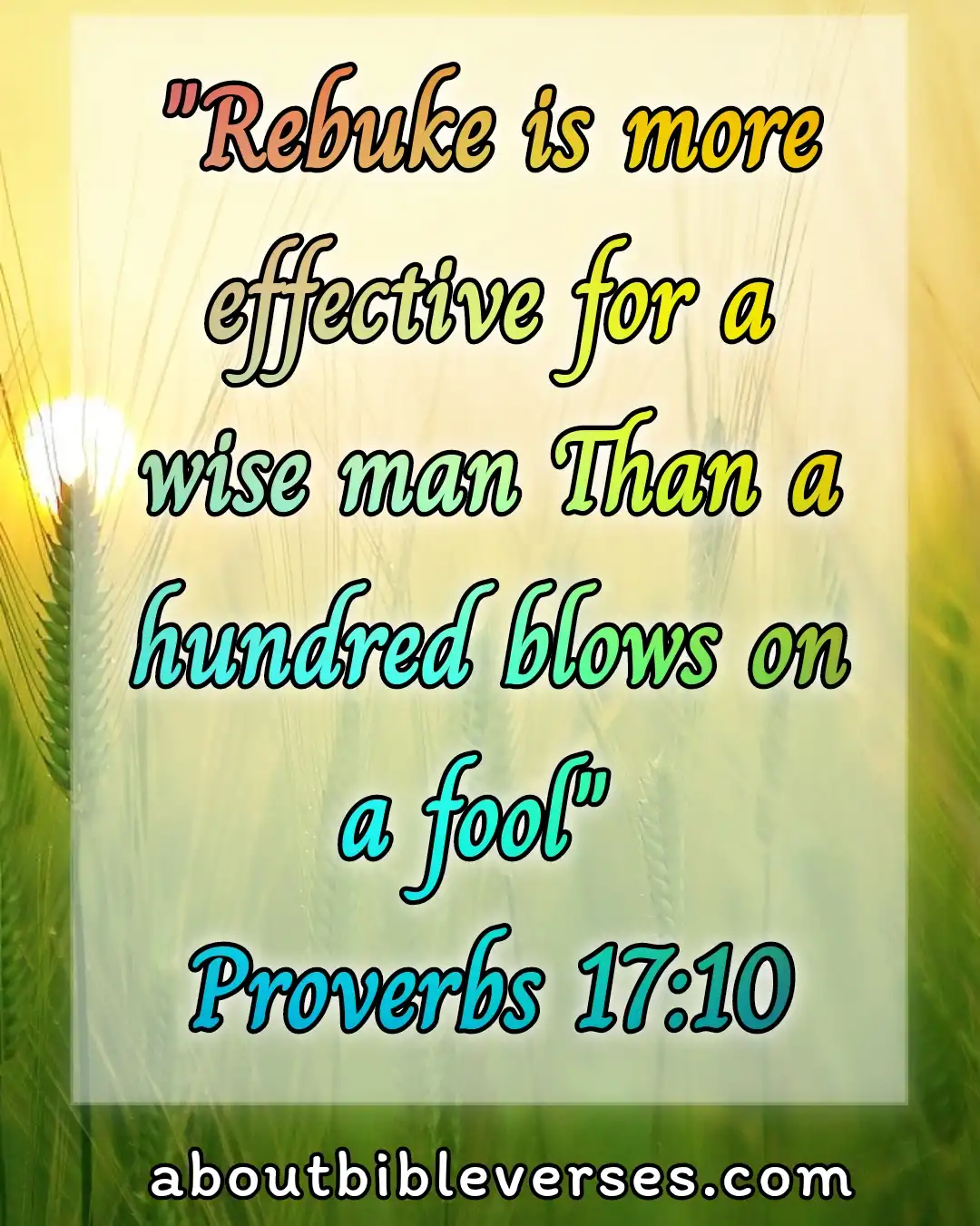 Proverbs 17:10
"A reproof entereth more into a wise man than an hundred stripes into a fool"
Job 6:30
"Is there iniquity in my tongue? cannot my taste discern perverse things?"
Hosea 14:9
"Who is wise, and he shall understand these things? prudent, and he shall know them? for the ways of the Lord are right, and the just shall walk in them: but the transgressors shall fall therein"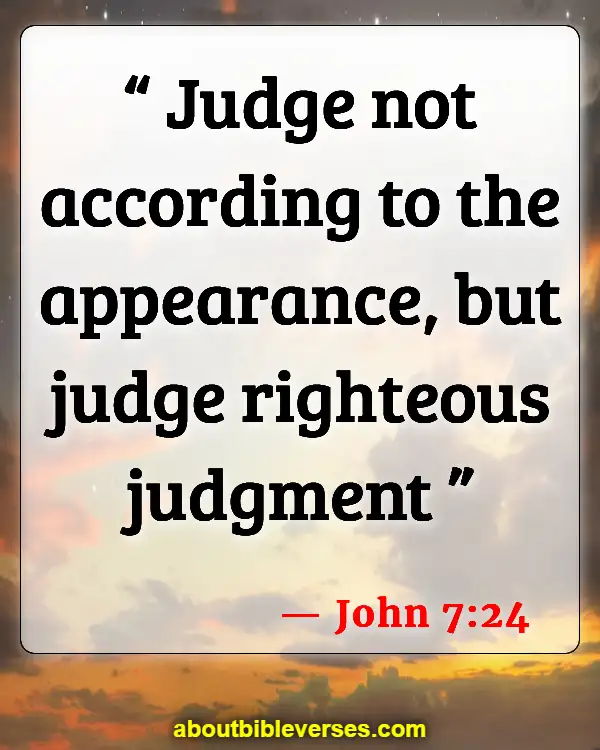 John 7:24
"Judge not according to the appearance, but judge righteous judgment"
Romans 12:1
"I beseech you therefore, brethren, by the mercies of God, that ye present your bodies a living sacrifice, holy, acceptable unto God, which is your reasonable service"
Proverbs 4:7
"Wisdom is the principal thing; therefore get wisdom: and with all thy getting get understanding"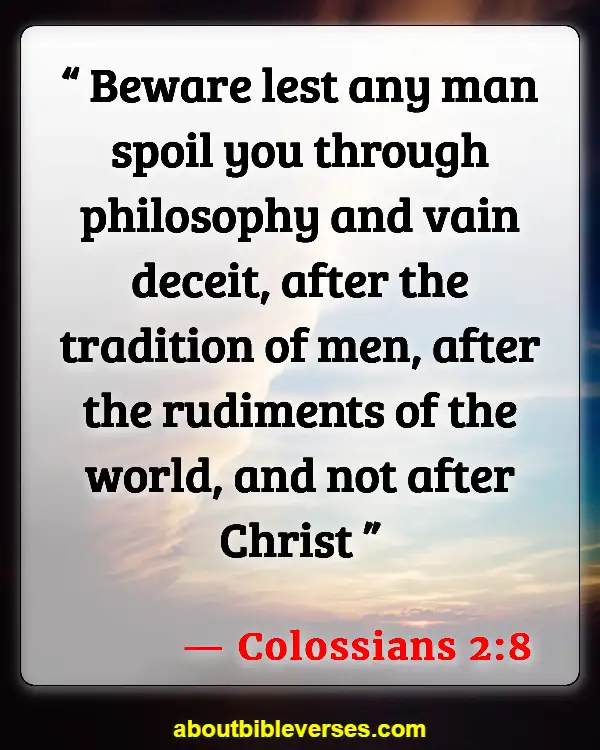 Colossians 2:8
"Beware lest any man spoil you through philosophy and vain deceit, after the tradition of men, after the rudiments of the world, and not after Christ"
John 16:13
"Howbeit when he, the Spirit of truth, is come, he will guide you into all truth: for he shall not speak of himself; but whatsoever he shall hear, that shall he speak: and he will shew you things to come"
1 Corinthians 14:33
"For God is not the author of confusion, but of peace, as in all churches of the saints"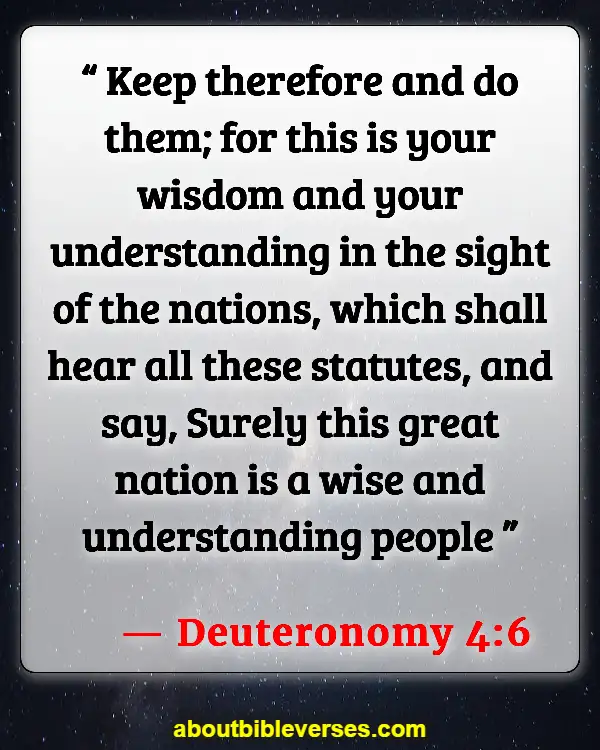 Deuteronomy 4:6
"Keep therefore and do them; for this is your wisdom and your understanding in the sight of the nations, which shall hear all these statutes, and say, Surely this great nation is a wise and understanding people"
2 Corinthians 11:13
"For such are false apostles, deceitful workers, transforming themselves into the apostles of Christ"
Matthew 16:3
"And in the morning, It will be foul weather to day: for the sky is red and lowering. O ye hypocrites, ye can discern the face of the sky; but can ye not discern the signs of the times?"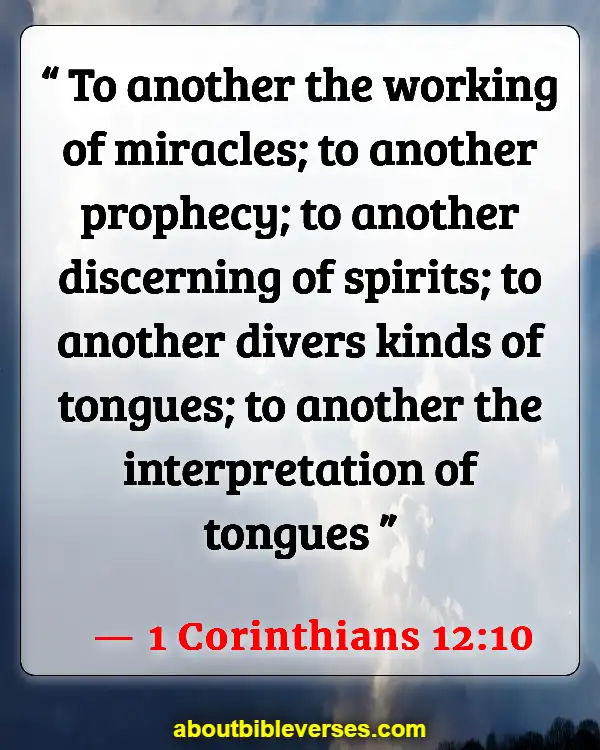 1 Corinthians 12:10
"To another the working of miracles; to another prophecy; to another discerning of spirits; to another divers kinds of tongues; to another the interpretation of tongues"
1 John 2:27
"But the anointing which ye have received of him abideth in you, and ye need not that any man teach you: but as the same anointing teacheth you of all things, and is truth, and is no lie, and even as it hath taught you, ye shall abide in him"
Proverbs 15:14
"The heart of him that hath understanding seeketh knowledge: but the mouth of fools feedeth on foolishness"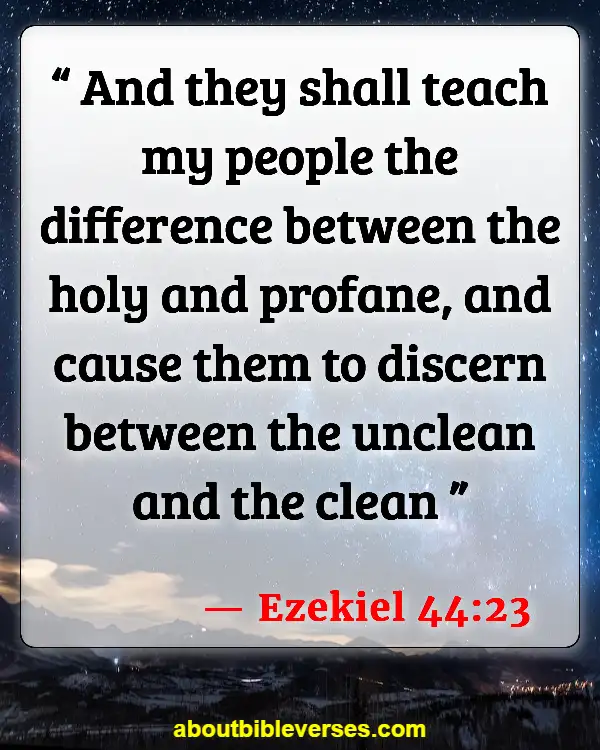 Ezekiel 44:23
"And they shall teach my people the difference between the holy and profane, and cause them to discern between the unclean and the clean"
Hebrews 5:14
"But strong meat belongeth to them that are of full age, even those who by reason of use have their senses exercised to discern both good and evil"
Psalm 119:66
"Teach me good judgment and knowledge: for I have believed thy commandments"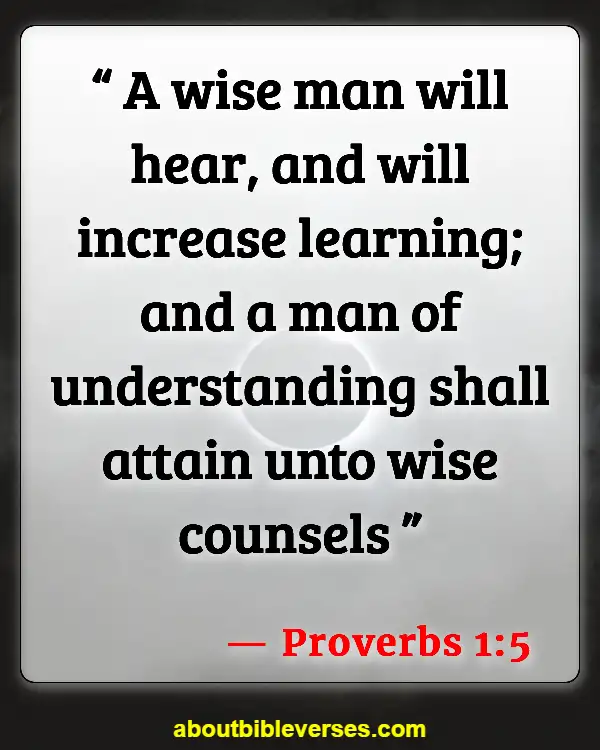 Proverbs 1:5
"A wise man will hear, and will increase learning; and a man of understanding shall attain unto wise counsels"
2 Timothy 3:15
"And that from a child thou hast known the holy scriptures, which are able to make thee wise unto salvation through faith which is in Christ Jesus"
Proverbs 8:9
"They are all plain to him that understandeth, and right to them that find knowledge"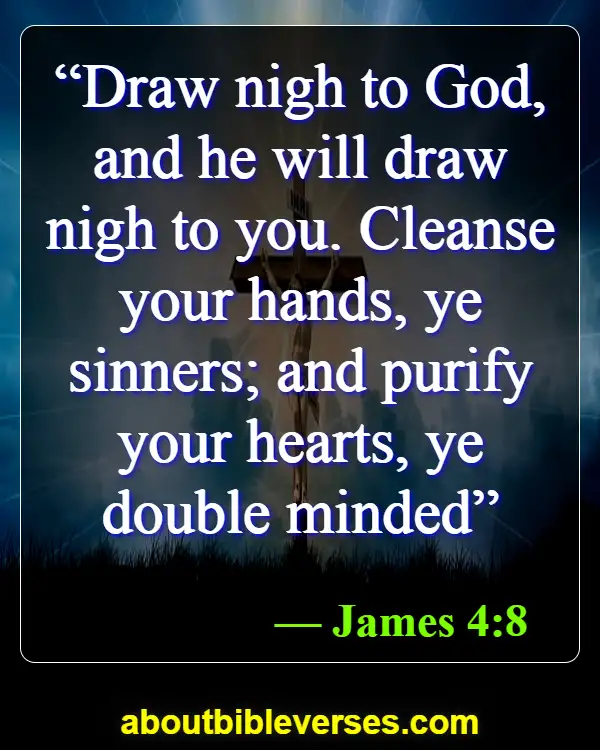 James 4:8
"Draw nigh to God, and he will draw nigh to you. Cleanse your hands, ye sinners; and purify your hearts, ye double minded"
Proverbs 3:1
"My son, forget not my law; but let thine heart keep my commandments"
Psalm 111:10
"The fear of the Lord is the beginning of wisdom: a good understanding have all they that do his commandments: his praise endureth for ever"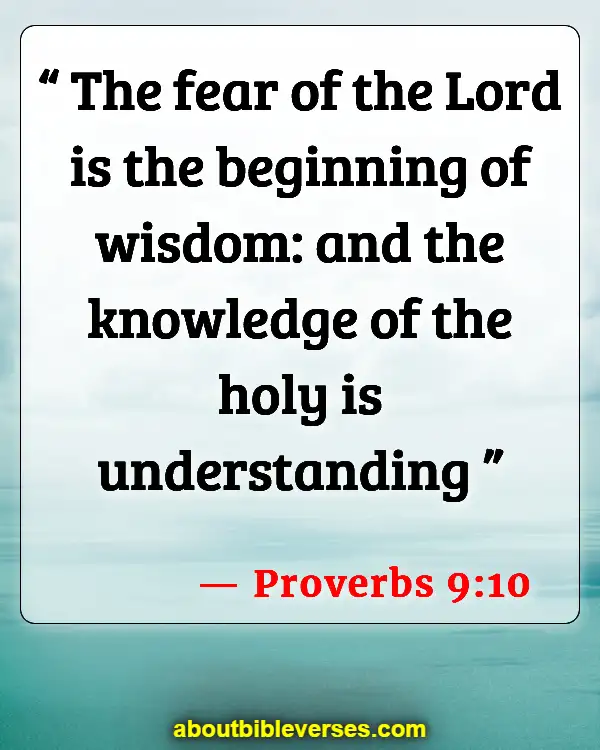 Proverbs 9:10
"The fear of the Lord is the beginning of wisdom: and the knowledge of the holy is understanding"
Hebrews 4:12
"For the word of God is quick, and powerful, and sharper than any twoedged sword, piercing even to the dividing asunder of soul and spirit, and of the joints and marrow, and is a discerner of the thoughts and intents of the heart"
1 Samuel 16:7
"But the Lord said unto Samuel, Look not on his countenance, or on the height of his stature; because I have refused him: for the Lord seeth not as man seeth; for man looketh on the outward appearance, but the Lord looketh on the heart"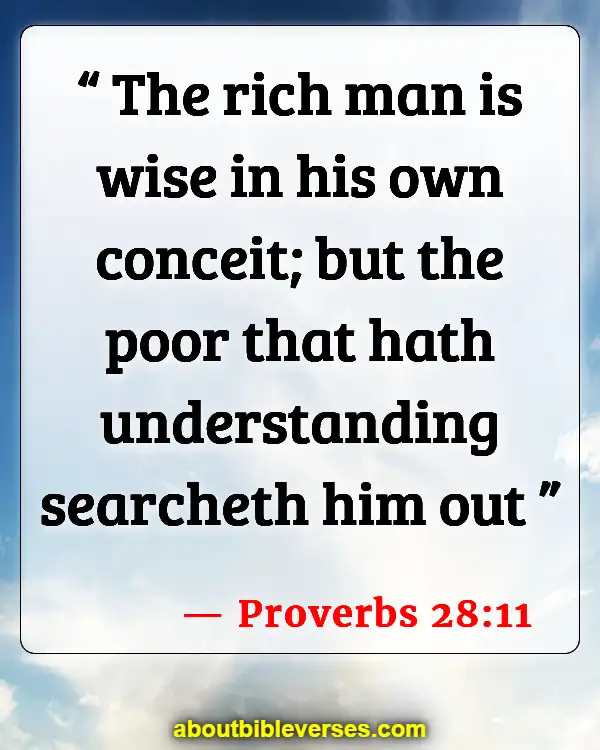 Proverbs 28:11
"The rich man is wise in his own conceit; but the poor that hath understanding searcheth him out"
1 John 4:1
"Beloved, believe not every spirit, but try the spirits whether they are of God: because many false prophets are gone out into the world"
1 Kings 3:9
"Give therefore thy servant an understanding heart to judge thy people, that I may discern between good and bad: for who is able to judge this thy so great a people?"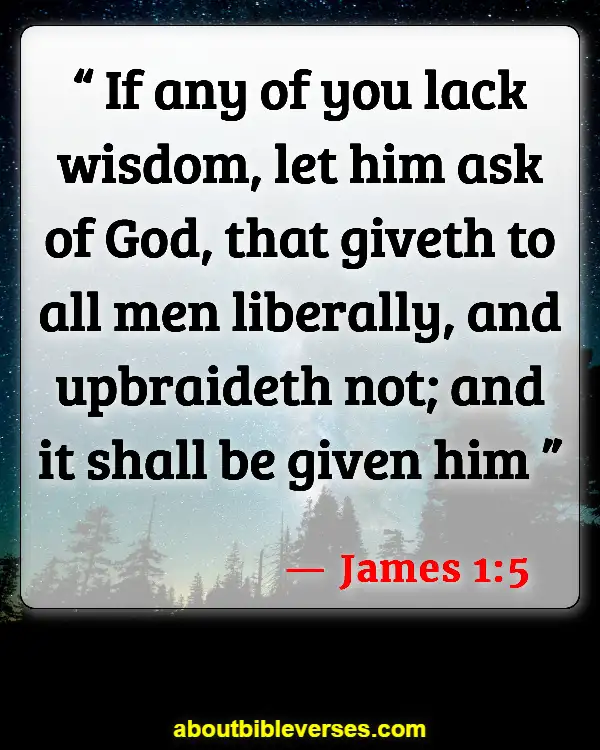 James 1:5
"If any of you lack wisdom, let him ask of God, that giveth to all men liberally, and upbraideth not; and it shall be given him"
Psalm 119:125
"I am thy servant; give me understanding, that I may know thy testimonies"
Proverbs 14:6
"A scorner seeketh wisdom, and findeth it not: but knowledge is easy unto him that understandeth"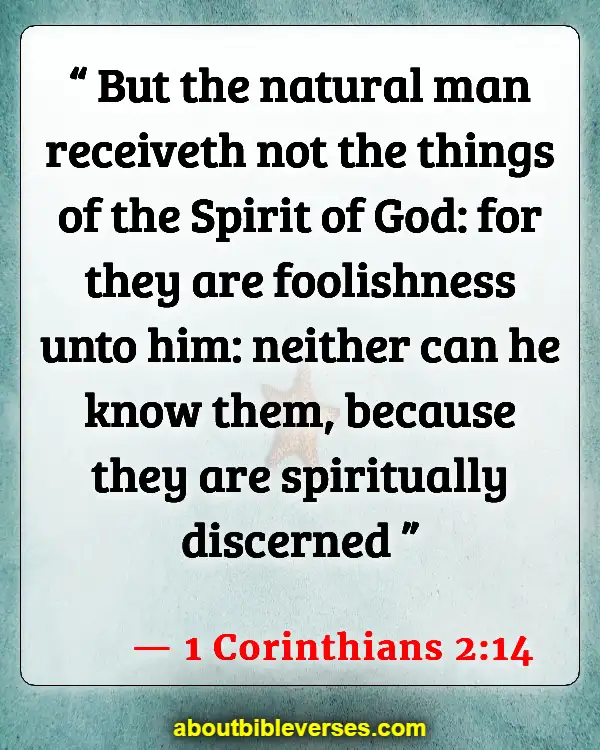 1 Corinthians 2:14
"But the natural man receiveth not the things of the Spirit of God: for they are foolishness unto him: neither can he know them, because they are spiritually discerned"
Matthew 10:16
"Behold, I send you forth as sheep in the midst of wolves: be ye therefore wise as serpents, and harmless as doves"
John 15:26
"But when the Comforter is come, whom I will send unto you from the Father, even the Spirit of truth, which proceedeth from the Father, he shall testify of me"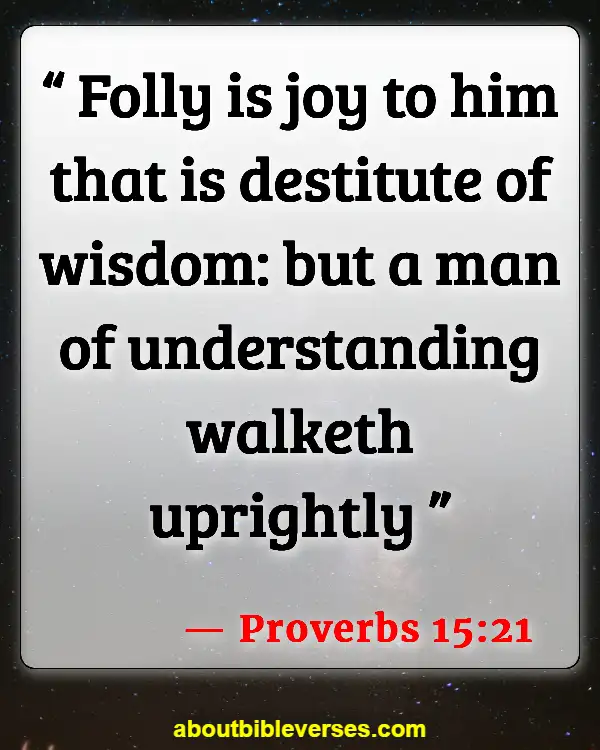 Proverbs 15:21
"Folly is joy to him that is destitute of wisdom: but a man of understanding walketh uprightly"