Dear friends, Throughout Scripture, we see that our actions and attitudes have consequences. When God's people obey and revere Him, they are showered with blessings of prosperity, health, and peace. Their crops flourish, families expand, and nations grow strong. But the opposite is also true. Disobedience to God's laws and commands brings calamity and curses.
The Bible warns repeatedly against idolatry, injustice, and faithlessness because these violate God's standards. Through the prophets, the Lord pleads with His people to walk righteously so they may receive blessings instead of curses.
Even in the New Testament, we learn that our conduct results in spiritual outcomes. Those who surrender to Christ find meaning and purpose, while those who reject Him wander aimlessly in darkness. Our choices determine whether we experience emptiness or abundant life.
Though we cannot control everything, we can control our response to God's truth. As we align our lives to His principles, we act as conduits of blessing to the world around us. But if we rebel and turn away, the curses of enmity, addiction, and futility may plague us.
Dear friends, may we mirror God's values so that blessings may flow through us to others.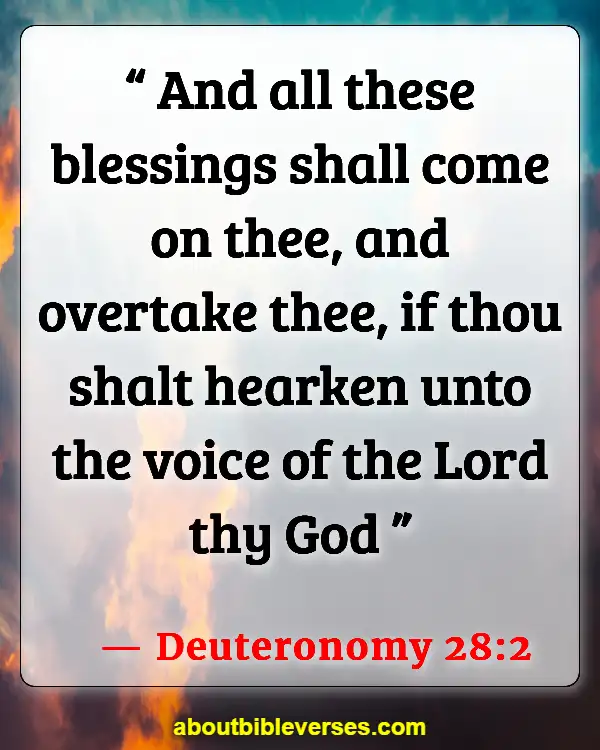 Deuteronomy 28:2
"And all these blessings shall come on thee, and overtake thee, if thou shalt hearken unto the voice of the Lord thy God"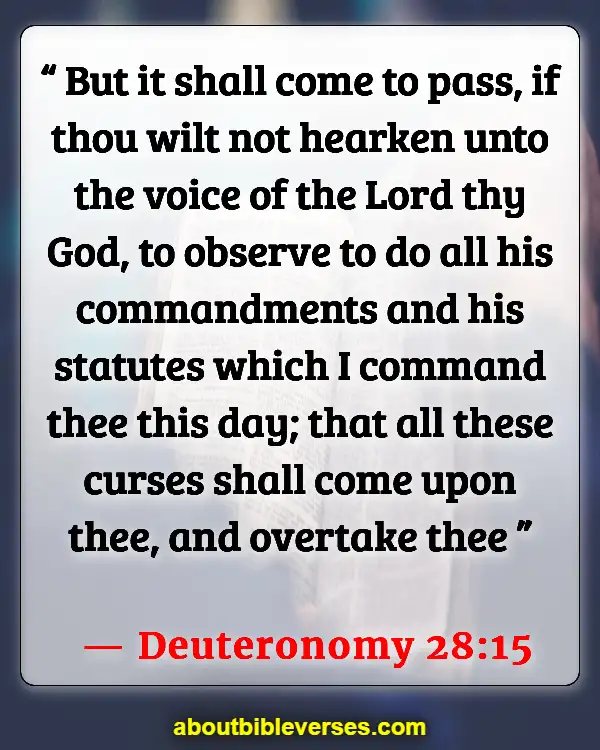 Deuteronomy 28:15
"But it shall come to pass, if thou wilt not hearken unto the voice of the Lord thy God, to observe to do all his commandments and his statutes which I command thee this day; that all these curses shall come upon thee, and overtake thee"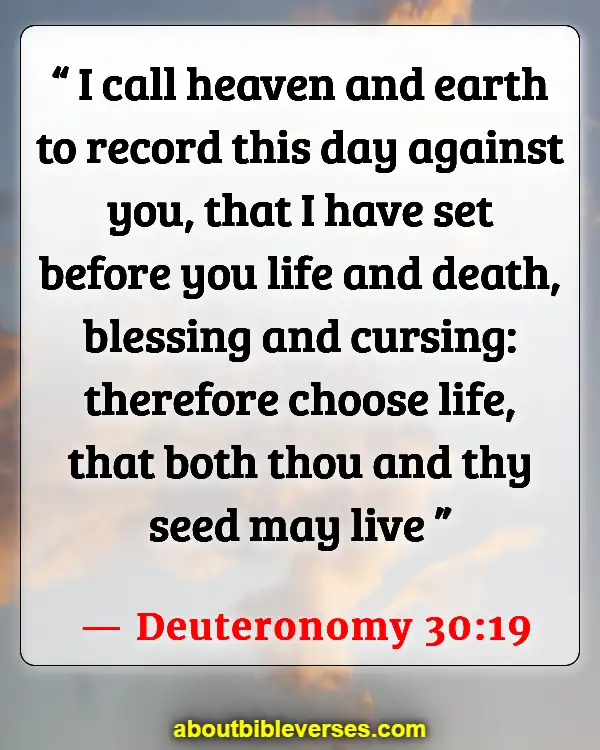 Deuteronomy 30:19
"I call heaven and earth to record this day against you, that I have set before you life and death, blessing and cursing: therefore choose life, that both thou and thy seed may live"
Numbers 6:24-26
"The Lord bless thee, and keep thee: The Lord make his face shine upon thee, and be gracious unto thee: The Lord lift up his countenance upon thee, and give thee peace"
Proverbs 10:22
"The blessing of the Lord , it maketh rich, and he addeth no sorrow with it"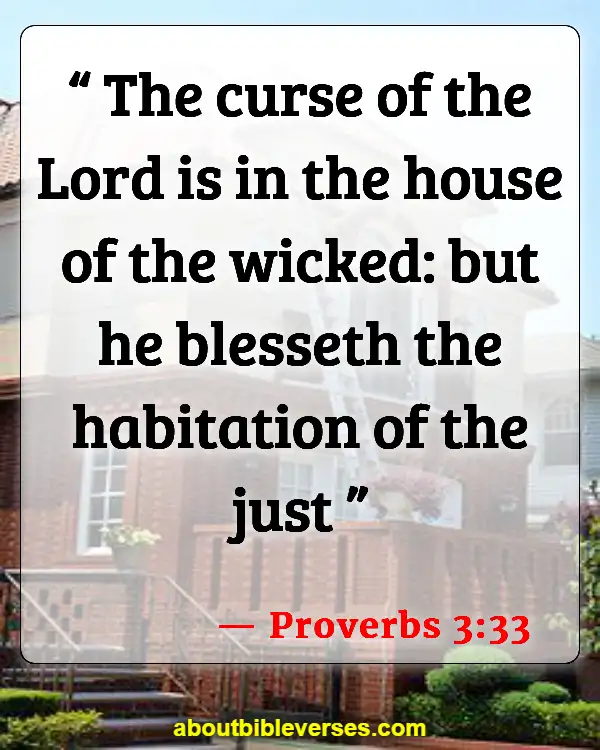 Proverbs 3:33
"The curse of the Lord is in the house of the wicked: but he blesseth the habitation of the just"
Luke 6:28
"Bless them that curse you, and pray for them which despitefully use you"
James 3:9-10
"Therewith bless we God, even the Father; and therewith curse we men, which are made after the similitude of God. Out of the same mouth proceedeth blessing and cursing. My brethren, these things ought not so to be"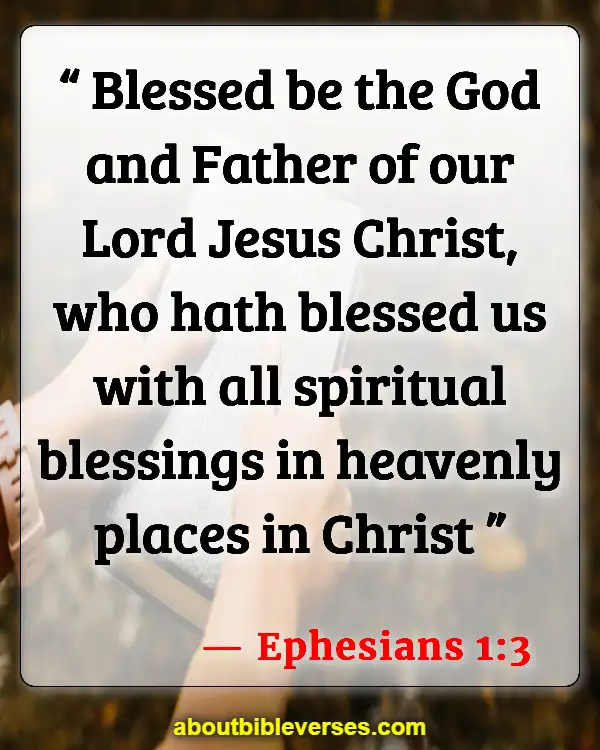 Ephesians 1:3
"Blessed be the God and Father of our Lord Jesus Christ, who hath blessed us with all spiritual blessings in heavenly places in Christ"
Jeremiah 17:5
"Thus saith the Lord ; Cursed be the man that trusteth in man, and maketh flesh his arm, and whose heart departeth from the Lord"
Genesis 49:7
"Cursed be their anger, for it was fierce; and their wrath, for it was cruel: I will divide them in Jacob, and scatter them in Israel"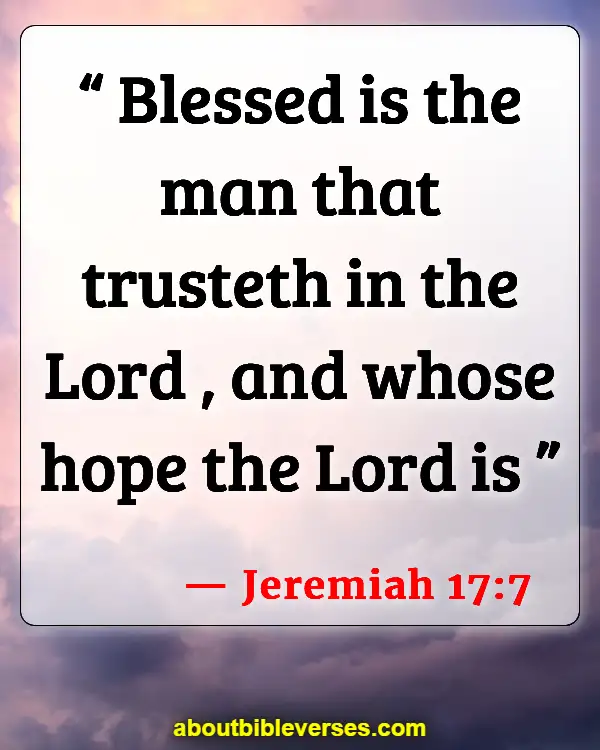 Jeremiah 17:7
"Blessed is the man that trusteth in the Lord , and whose hope the Lord is"
1 Peter 3:9
"Not rendering evil for evil, or railing for railing: but contrariwise blessing; knowing that ye are thereunto called, that ye should inherit a blessing"
Romans 12:14
"Bless them which persecute you: bless, and curse not"
Luke 6:27-28
"But I say unto you which hear, Love your enemies, do good to them which hate you, Bless them that curse you, and pray for them which despitefully use you"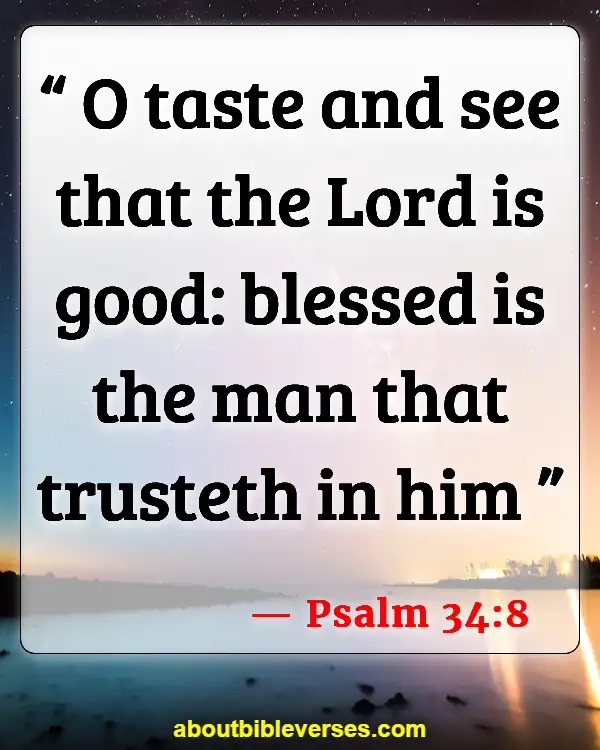 Psalm 34:8
"O taste and see that the Lord is good: blessed is the man that trusteth in him"
Psalm 84:11
"For the Lord God is a sun and shield: the Lord will give grace and glory: no good thing will he withhold from them that walk uprightly"
Psalm 112:1-3
"Praise ye the Lord . Blessed is the man that feareth the Lord , that delighteth greatly in his commandments. His seed shall be mighty upon earth: the generation of the upright shall be blessed. Wealth and riches shall be in his house: and his righteousness endureth for ever"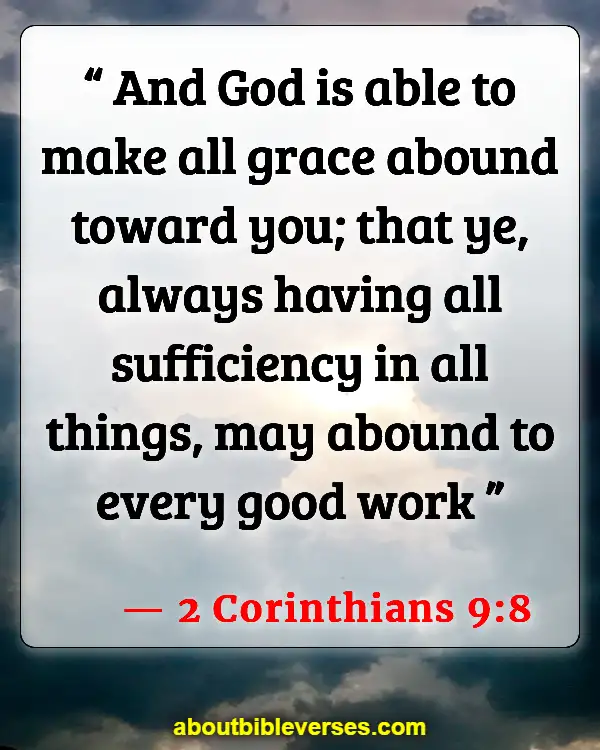 2 Corinthians 9:8
"And God is able to make all grace abound toward you; that ye, always having all sufficiency in all things, may abound to every good work"
Revelation 1:3
"Blessed is he that readeth, and they that hear the words of this prophecy, and keep those things which are written therein: for the time is at hand"
Revelation 22:7
"Behold, I come quickly: blessed is he that keepeth the sayings of the prophecy of this book"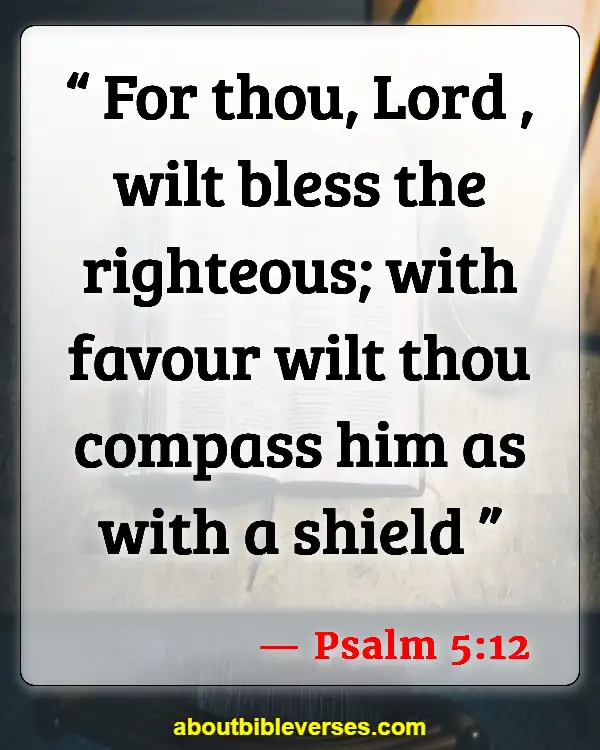 Psalm 5:12
"For thou, Lord , wilt bless the righteous; with favour wilt thou compass him as with a shield"
Psalm 67:1
"God be merciful unto us, and bless us; and cause his face to shine upon us; Selah"
Psalm 67:7
"God shall bless us; and all the ends of the earth shall fear him"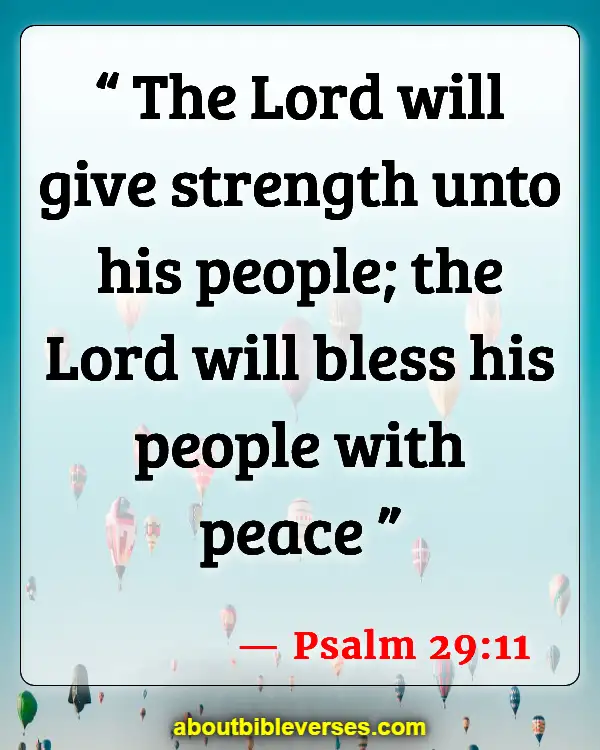 Psalm 29:11
"The Lord will give strength unto his people; the Lord will bless his people with peace"
Proverbs 28:20
"A faithful man shall abound with blessings: but he that maketh haste to be rich shall not be innocent"
Proverbs 10:6
"Blessings are upon the head of the just: but violence covereth the mouth of the wicked"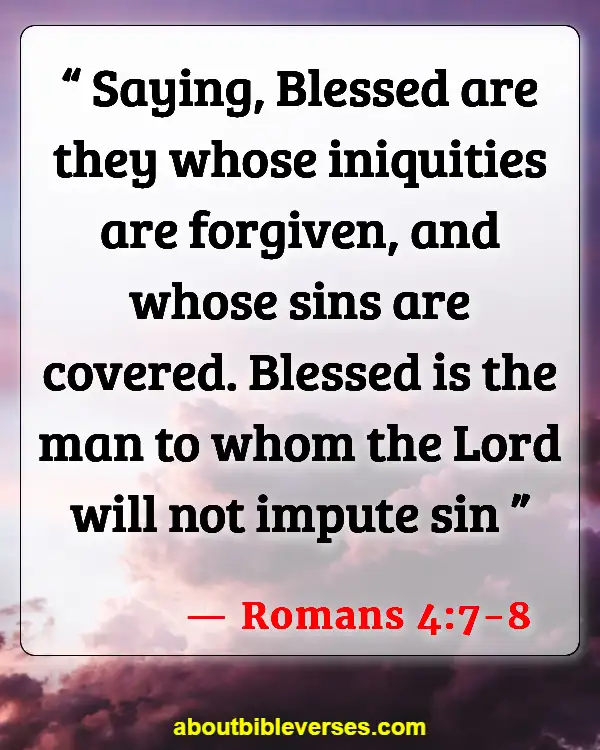 Romans 4:7-8
"Saying, Blessed are they whose iniquities are forgiven, and whose sins are covered. Blessed is the man to whom the Lord will not impute sin"
Galatians 3:8-9
"And the scripture, foreseeing that God would justify the heathen through faith, preached before the gospel unto Abraham, saying, In thee shall all nations be blessed. So then they which be of faith are blessed with faithful Abraham"
Hebrews 6:14
"Saying, Surely blessing I will bless thee, and multiplying I will multiply thee"
Malachi 2:2
"If ye will not hear, and if ye will not lay it to heart, to give glory unto my name, saith the Lord of hosts, I will even send a curse upon you, and I will curse your blessings: yea, I have cursed them already, because ye do not lay it to heart"