Hello dear friends, welcome to our site in the name of Jesus Christ. Today we will look at the Bible Scriptures About the Consequences Of Disobedience To God In KJV. If you like today's post then definitely comment and share.
Disobedience to God has far-reaching consequences that affect both our spiritual and physical well-being. When we go against divine will and guidance, we risk alienating ourselves from the source of love, wisdom and grace, which leads to negative results on many levels.
Spiritual Separation: Disobedience to God creates a rift between us and our Creator, resulting in a sense of spiritual emptiness and isolation. This loss of spiritual connection manifests in a sense of inner peace.
Effects on Relationships: Disobedience to God's commands can adversely affect our relationships with others. When we engage in dishonesty, betrayal, or other harmful behaviors, we risk damaging the trust and respect of those around us, which can lead to broken relationships and loneliness.
Loss of Blessings and Favors: Obedience to God often brings blessings and divine favors. But Disobedience not only separates us from God's supreme blessings, but it also distances us from the eternal life that He has promised to give us through His grace. This eternal life is the only hope in our Christian journey.
Dear friends now let's see the Bible scriptures below that talk about the Consequences Of Disobedience To God.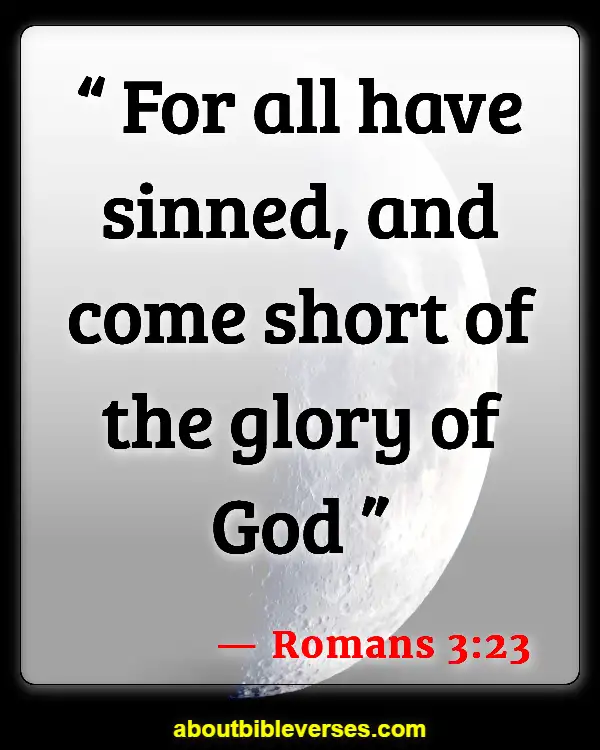 Romans 3:23
"For all have sinned, and come short of the glory of God"
Acts 5:29
"Then Peter and the other apostles answered and said, We ought to obey God rather than men"
1 John 3:4
"Whosoever committeth sin transgresseth also the law: for sin is the transgression of the law"
1 John 1:9
"If we confess our sins, he is faithful and just to forgive us our sins, and to cleanse us from all unrighteousness"
1 John 5:3
"For this is the love of God, that we keep his commandments: and his commandments are not grievous"
Galatians 6:7-8
"Be not deceived; God is not mocked: for whatsoever a man soweth, that shall he also reap. For he that soweth to his flesh shall of the flesh reap corruption; but he that soweth to the Spirit shall of the Spirit reap life everlasting"
Romans 6:23
"For the wages of sin is death; but the gift of God is eternal life through Jesus Christ our Lord"
Luke 6:46
"And why call ye me, Lord, Lord, and do not the things which I say?"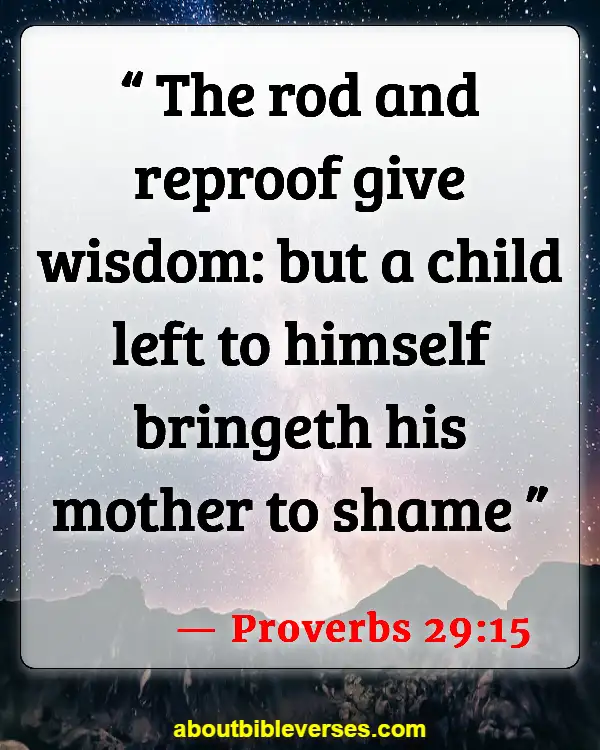 Proverbs 29:15
"The rod and reproof give wisdom: but a child left to himself bringeth his mother to shame"
Psalm 127:3
"Lo, children are an heritage of the Lord : and the fruit of the womb is his reward"
1 Samuel 15:22
"And Samuel said, Hath the Lord as great delight in burnt offerings and sacrifices, as in obeying the voice of the Lord ? Behold, to obey is better than sacrifice, and to hearken than the fat of rams"
1 John 5:16-17
"If any man see his brother sin a sin which is not unto death, he shall ask, and he shall give him life for them that sin not unto death. There is a sin unto death: I do not say that he shall pray for it. All unrighteousness is sin: and there is a sin not unto death"
1 John 1:10
"If we say that we have not sinned, we make him a liar, and his word is not in us"
James 1:22
"But be ye doers of the word, and not hearers only, deceiving your own selves"
Titus 3:1
"Put them in mind to be subject to principalities and powers, to obey magistrates, to be ready to every good work"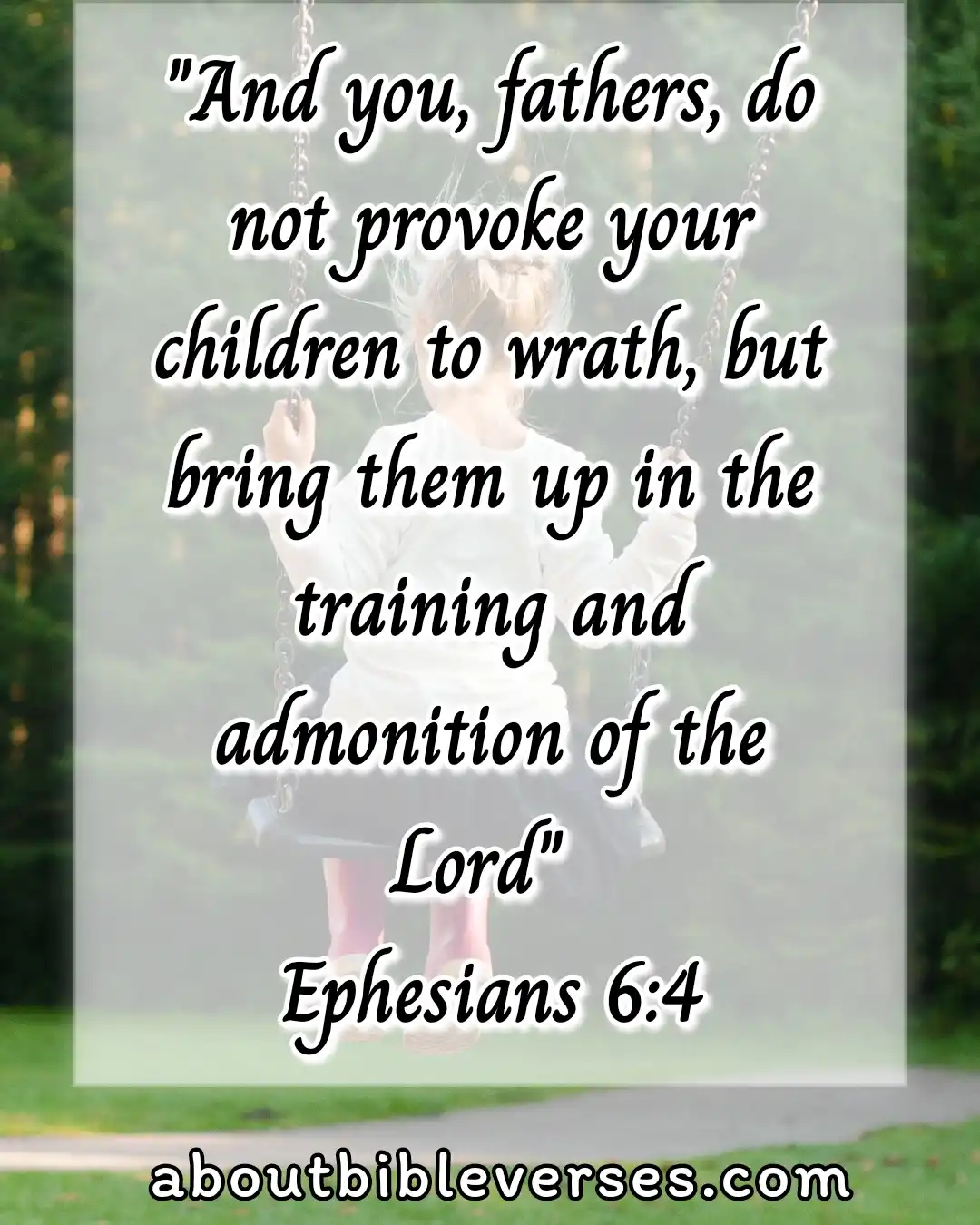 Ephesians 6:4
"And, ye fathers, provoke not your children to wrath: but bring them up in the nurture and admonition of the Lord"
1 Corinthians 7:15
"But if the unbelieving depart, let him depart. A brother or a sister is not under bondage in such cases: but God hath called us to peace"
Romans 8:28
"And we know that all things work together for good to them that love God, to them who are the called according to his purpose"
Romans 5:19
"For as by one man's disobedience many were made sinners, so by the obedience of one shall many be made righteous"
Romans 5:12
"Wherefore, as by one man sin entered into the world, and death by sin; and so death passed upon all men, for that all have sinned"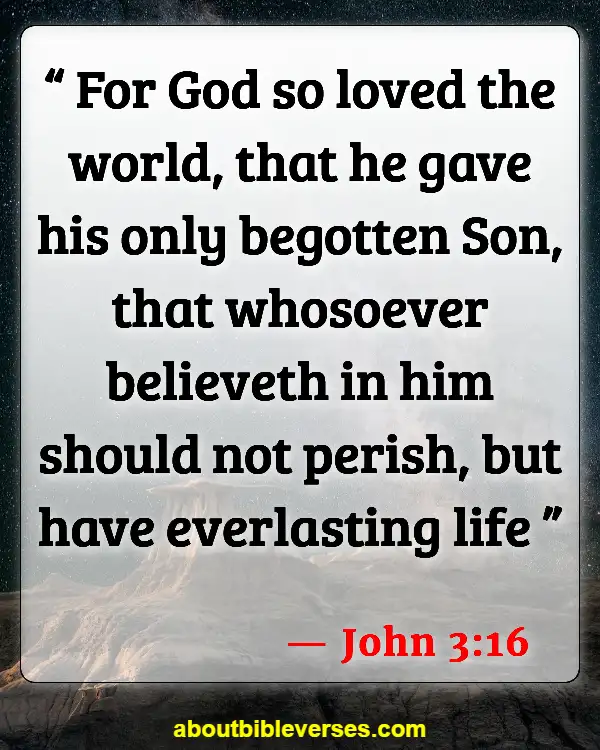 John 3:16
"For God so loved the world, that he gave his only begotten Son, that whosoever believeth in him should not perish, but have everlasting life"
John 3:3
"Jesus answered and said unto him, Verily, verily, I say unto thee, Except a man be born again, he cannot see the kingdom of God"
Matthew 18:6
"But whoso shall offend one of these little ones which believe in me, it were better for him that a millstone were hanged about his neck, and that he were drowned in the depth of the sea"
Matthew 9:13
"But go ye and learn what that meaneth, I will have mercy, and not sacrifice: for I am not come to call the righteous, but sinners to repentance"
Matthew 8:12
"But the children of the kingdom shall be cast out into outer darkness: there shall be weeping and gnashing of teeth"
Isaiah 59:1-2
"Behold, the Lord 's hand is not shortened, that it cannot save; neither his ear heavy, that it cannot hear: But your iniquities have separated between you and your God, and your sins have hid his face from you, that he will not hear"
Proverbs 22:6
"Train up a child in the way he should go: and when he is old, he will not depart from it"
Leviticus 10:1
"And Nadab and Abihu, the sons of Aaron, took either of them his censer, and put fire therein, and put incense thereon, and offered strange fire before the Lord , which he commanded them not"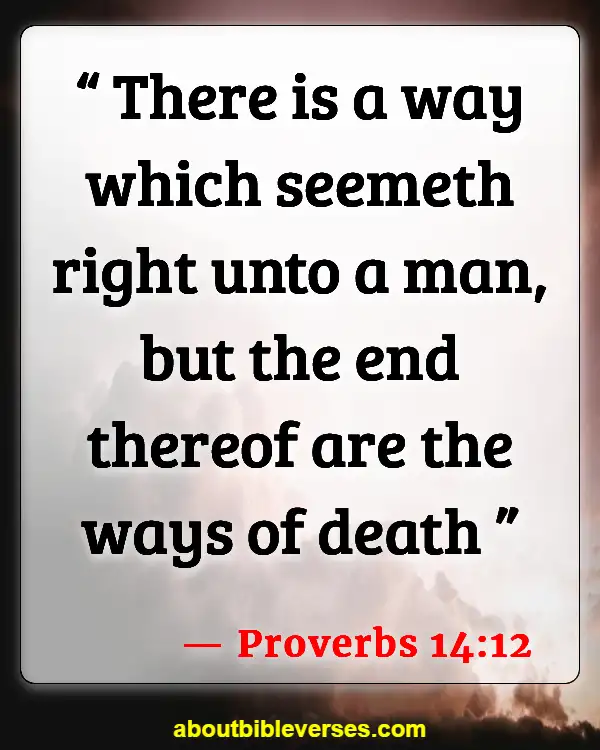 Proverbs 14:12
"There is a way which seemeth right unto a man, but the end thereof are the ways of death"