Hello dear friends, welcome to our site in the name of Jesus Christ. Today we will look at the Bible Scriptures About Cheating With Money In KJV. If you like today's post then definitely comment and share.
The Bible strongly condemns cheating with money and various passages emphasize the importance of honesty and integrity in financial matters. Proverbs 11:1 says, "False scales are an abomination to the Lord, but fair weights are his delight." Additionally, in Leviticus 19:35-36, God commands, "You shall not cheat in measuring length, weight, or quantity. You shall have an honest balance, an honest weight, an honest ephah, and an honest hin."
Jesus also spoke about the importance of honesty in financial dealings in Luke 16:10-11, "He who is faithful in a little is faithful in much, and he who is dishonest in a very little is dishonest in much. If you are not faithful with unrighteous riches, true riches will be with you." Who will give?
In short, cheating with money goes against the principles of honesty and integrity. So the Bible tells people to act with fairness and honesty in all their dealings, whether in financial matters or in other areas of life.
Dear friends now let's see the Bible scriptures below that talk about Cheating With Money.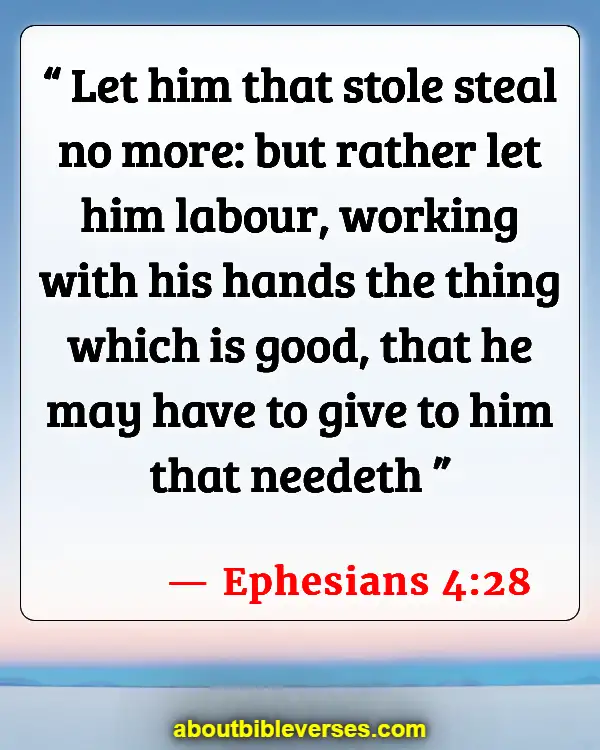 Ephesians 4:28
"Let him that stole steal no more: but rather let him labour, working with his hands the thing which is good, that he may have to give to him that needeth"
Hebrews 13:5
"Let your conversation be without covetousness; and be content with such things as ye have: for he hath said, I will never leave thee, nor forsake thee"
Amos 8:5
"Saying, When will the new moon be gone, that we may sell corn? and the sabbath, that we may set forth wheat, making the ephah small, and the shekel great, and falsifying the balances by deceit?"
Proverbs 12:19
"The lip of truth shall be established for ever: but a lying tongue is but for a moment"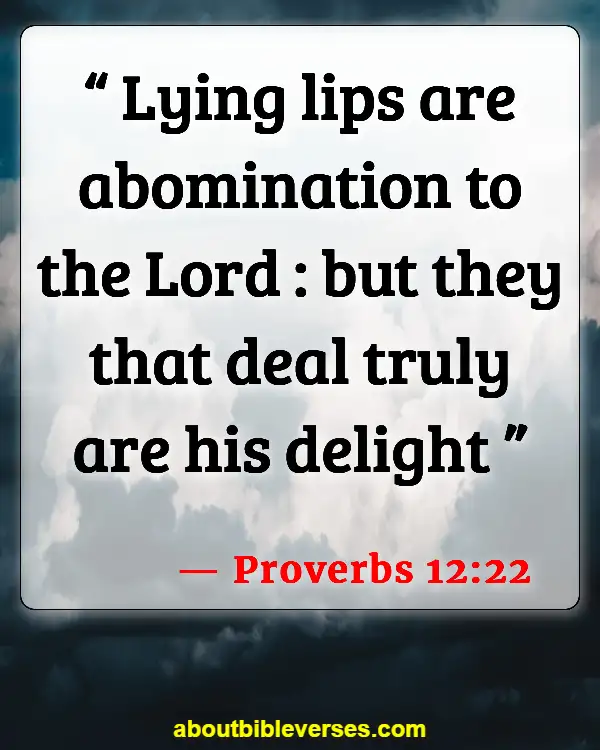 Proverbs 12:22
"Lying lips are abomination to the Lord : but they that deal truly are his delight"
James 1:26
"If any man among you seem to be religious, and bridleth not his tongue, but deceiveth his own heart, this man's religion is vain"
James 4:17
"Therefore to him that knoweth to do good, and doeth it not, to him it is sin"
Hebrews 13:4
"Marriage is honourable in all, and the bed undefiled: but whoremongers and adulterers God will judge"
Proverbs 11:1
"A false balance is abomination to the Lord : but a just weight is his delight"
Leviticus 19:11
"Ye shall not steal, neither deal falsely, neither lie one to another"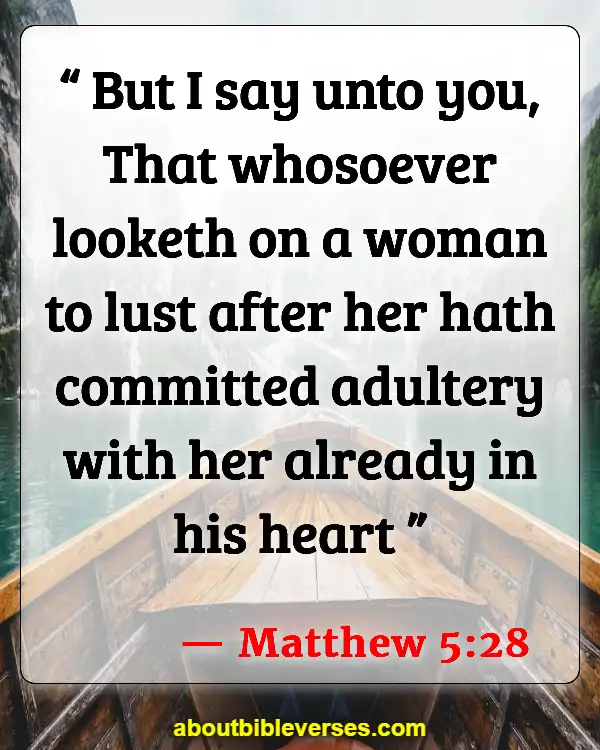 Matthew 5:28
"But I say unto you, That whosoever looketh on a woman to lust after her hath committed adultery with her already in his heart"
Luke 6:31
"And as ye would that men should do to you, do ye also to them likewise"
Proverbs 10:9
"He that walketh uprightly walketh surely: but he that perverteth his ways shall be known"
Romans 12:17
"Recompense to no man evil for evil. Provide things honest in the sight of all men"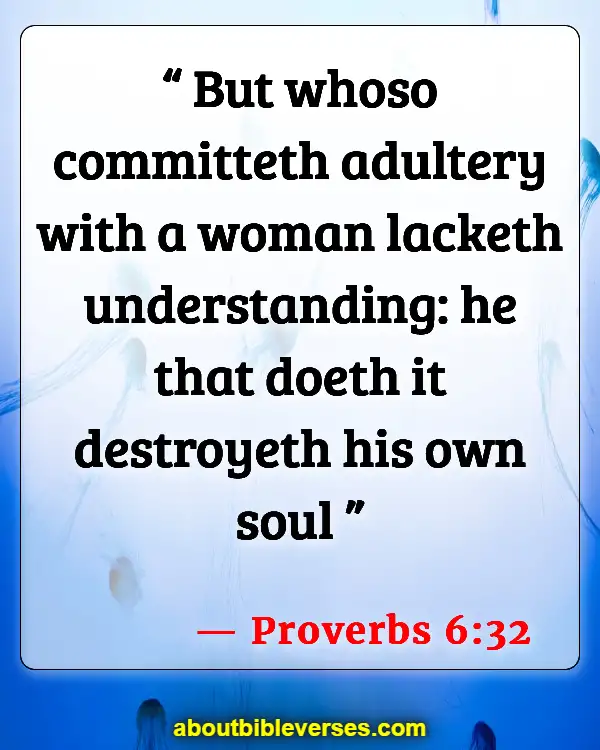 Proverbs 6:32
"But whoso committeth adultery with a woman lacketh understanding: he that doeth it destroyeth his own soul"
1 Corinthians 10:13
"There hath no temptation taken you but such as is common to man: but God is faithful, who will not suffer you to be tempted above that ye are able; but will with the temptation also make a way to escape, that ye may be able to bear it"
Revelation 1:1
"The Revelation of Jesus Christ, which God gave unto him, to shew unto his servants things which must shortly come to pass; and he sent and signified it by his angel unto his servant John"
Exodus 20:14
"Thou shalt not commit adultery"
Proverbs 13:5
"A righteous man hateth lying: but a wicked man is loathsome, and cometh to shame"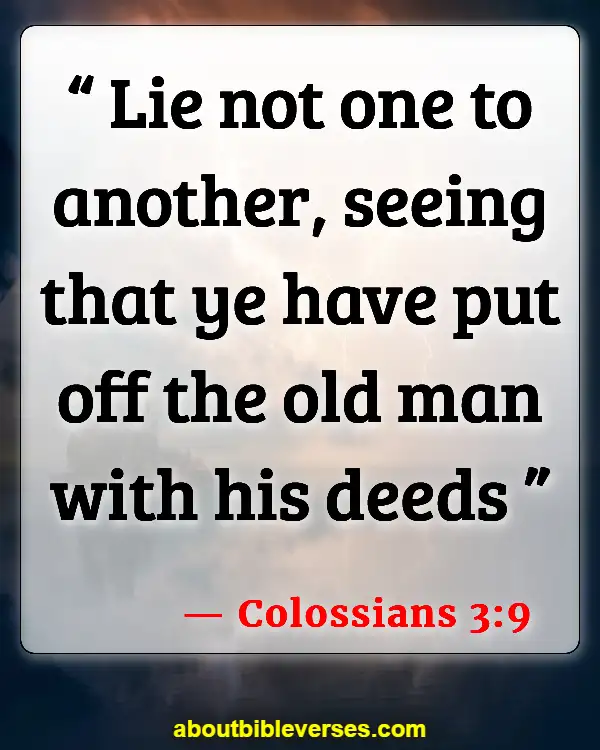 Colossians 3:9
"Lie not one to another, seeing that ye have put off the old man with his deeds"
Psalm 62:10
"Trust not in oppression, and become not vain in robbery: if riches increase, set not your heart upon them"
Hosea 12:7
"He is a merchant, the balances of deceit are in his hand: he loveth to oppress"
Exodus 20:17
"Thou shalt not covet thy neighbour's house, thou shalt not covet thy neighbour's wife, nor his manservant, nor his maidservant, nor his ox, nor his ass, nor any thing that is thy neighbour's"
2 Timothy 2:22
"Flee also youthful lusts: but follow righteousness, faith, charity, peace, with them that call on the Lord out of a pure heart"
Luke 1:37
"For with God nothing shall be impossible"
Malachi 1:14
"But cursed be the deceiver, which hath in his flock a male, and voweth, and sacrificeth unto the Lord a corrupt thing: for I am a great King, saith the Lord of hosts, and my name is dreadful among the heathen"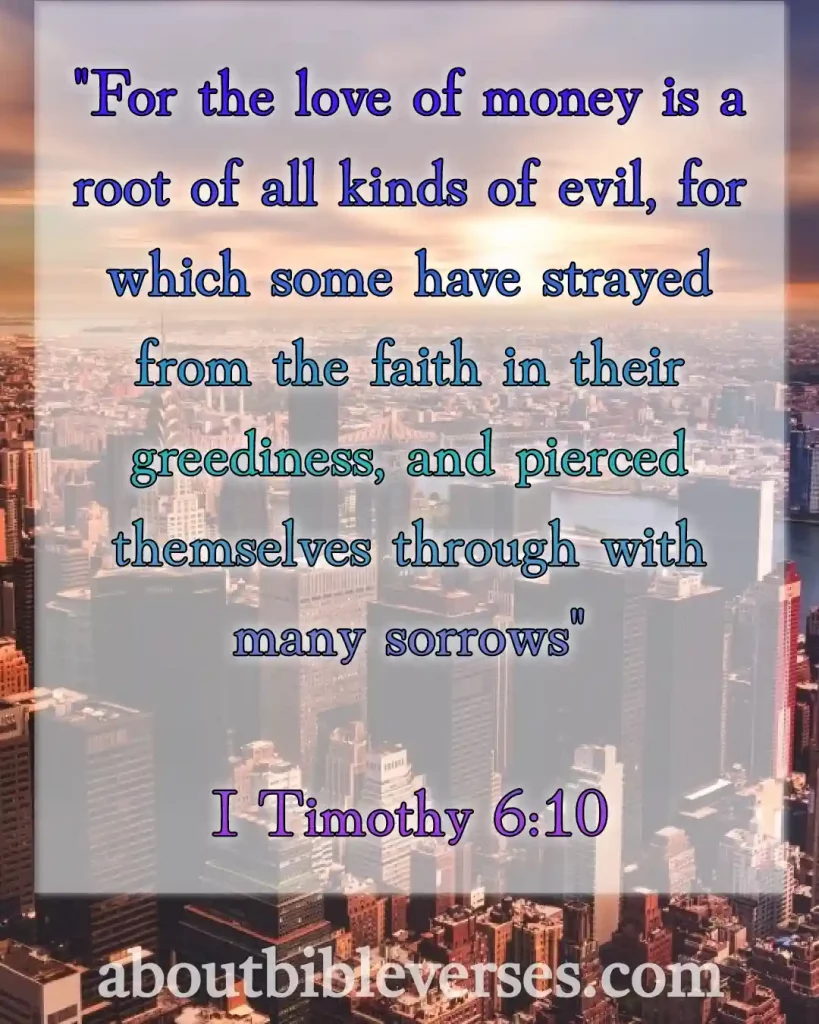 1 Timothy 6:10
"For the love of money is the root of all evil: which while some coveted after, they have erred from the faith, and pierced themselves through with many sorrows"
1 Timothy 4:2
"Speaking lies in hypocrisy; having their conscience seared with a hot iron"
2 Corinthians 5:17
"Therefore if any man be in Christ, he is a new creature: old things are passed away; behold, all things are become new"
James 5:4
"Behold, the hire of the labourers who have reaped down your fields, which is of you kept back by fraud, crieth: and the cries of them which have reaped are entered into the ears of the Lord of sabaoth"
1 Corinthians 6:18
"Flee fornication. Every sin that a man doeth is without the body; but he that committeth fornication sinneth against his own body"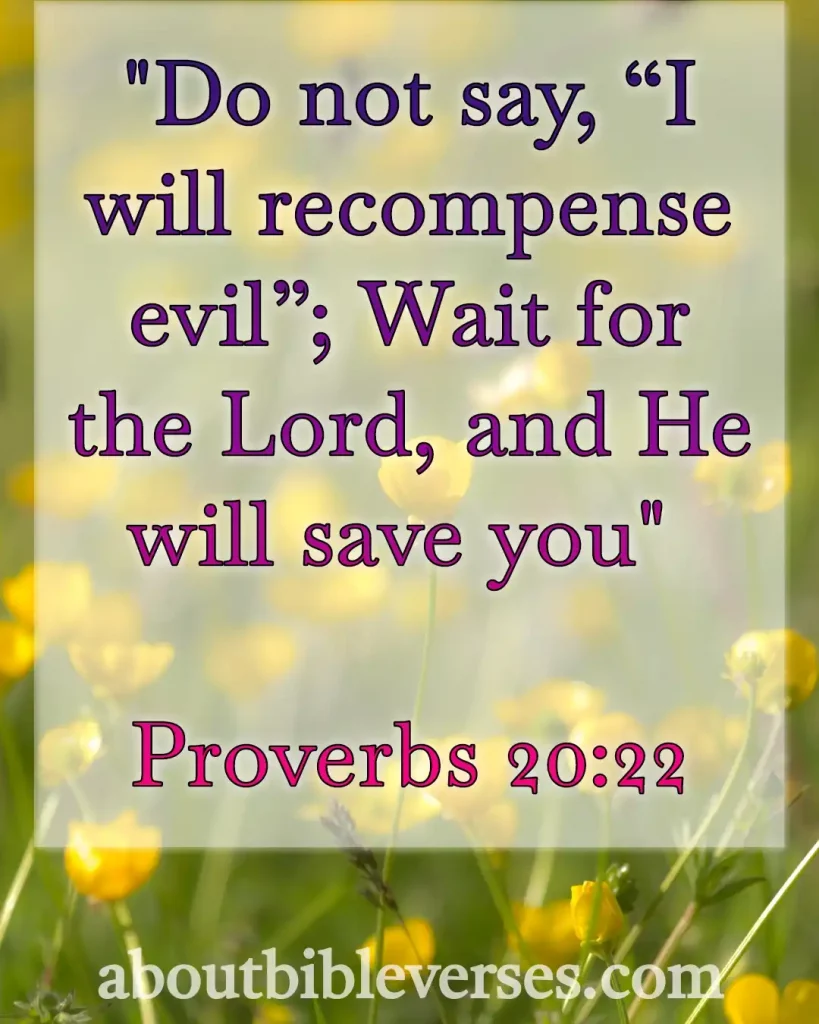 Proverbs 20:22
"Say not thou, I will recompense evil; but wait on the Lord , and he shall save thee"
Matthew 19:9
"And I say unto you, Whosoever shall put away his wife, except it be for fornication, and shall marry another, committeth adultery: and whoso marrieth her which is put away doth commit adultery"
Luke 6:38
"Give, and it shall be given unto you; good measure, pressed down, and shaken together, and running over, shall men give into your bosom. For with the same measure that ye mete withal it shall be measured to you again"
Matthew 15:19
"For out of the heart proceed evil thoughts, murders, adulteries, fornications, thefts, false witness, blasphemies"
Romans 3:23
"For all have sinned, and come short of the glory of God"
1 Thessalonians 5:22
"Abstain from all appearance of evil"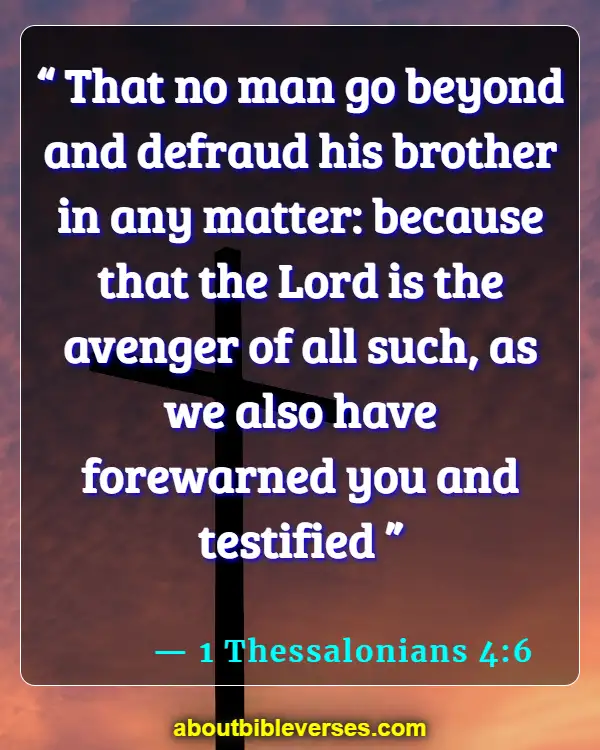 1 Thessalonians 4:6
"That no man go beyond and defraud his brother in any matter: because that the Lord is the avenger of all such, as we also have forewarned you and testified"
1 John 1:6
"If we say that we have fellowship with him, and walk in darkness, we lie, and do not the truth"
2 Corinthians 4:2
"But have renounced the hidden things of dishonesty, not walking in craftiness, nor handling the word of God deceitfully; but by manifestation of the truth commending ourselves to every man's conscience in the sight of God"
Ephesians 4:25
"Wherefore putting away lying, speak every man truth with his neighbour: for we are members one of another"
Revelation 21:8
"But the fearful, and unbelieving, and the abominable, and murderers, and whoremongers, and sorcerers, and idolaters, and all liars, shall have their part in the lake which burneth with fire and brimstone: which is the second death"
Hosea 4:2
"By swearing, and lying, and killing, and stealing, and committing adultery, they break out, and blood toucheth blood"
Proverbs 24:28
"Be not a witness against thy neighbour without cause; and deceive not with thy lips"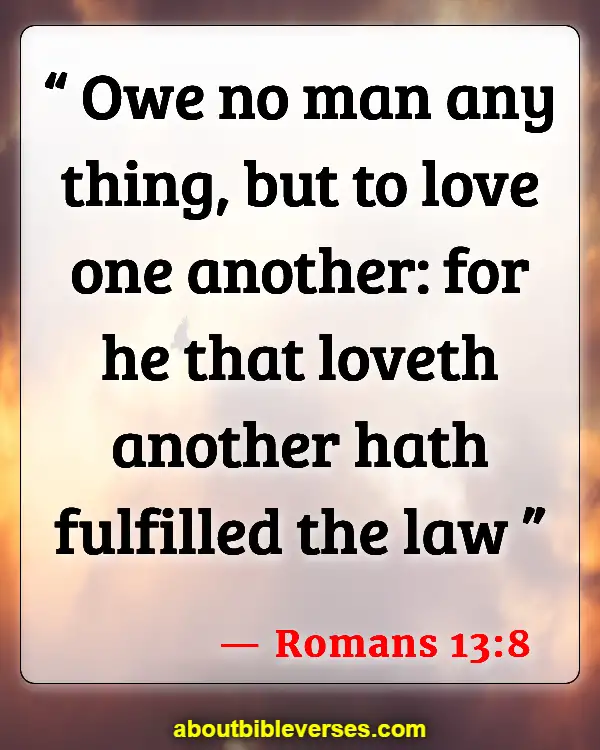 Romans 13:8
"Owe no man any thing, but to love one another: for he that loveth another hath fulfilled the law"
Proverbs 19:22
"The desire of a man is his kindness: and a poor man is better than a liar"
Exodus 20:15
"Thou shalt not steal"
Mark 11:25
"And when ye stand praying, forgive, if ye have ought against any: that your Father also which is in heaven may forgive you your trespasses"
Proverbs 19:1
"Better is the poor that walketh in his integrity, than he that is perverse in his lips, and is a fool"
Proverbs 20:17
"Bread of deceit is sweet to a man; but afterwards his mouth shall be filled with gravel"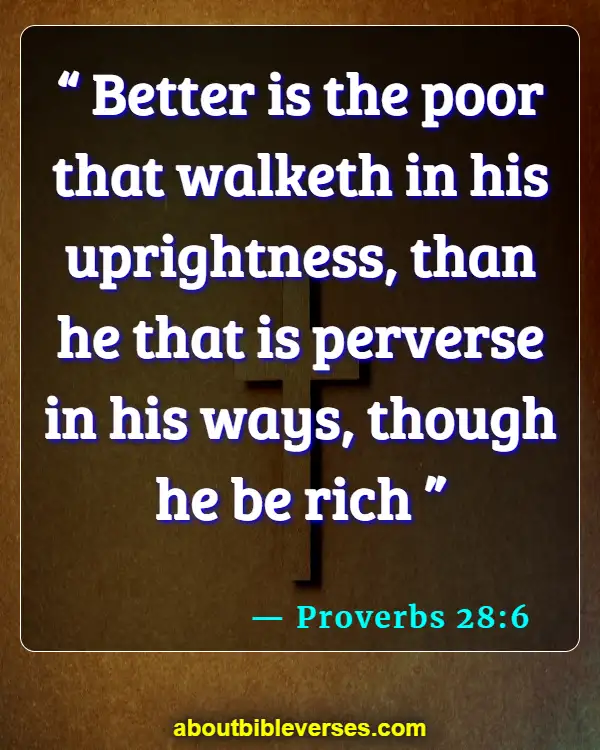 Proverbs 28:6
"Better is the poor that walketh in his uprightness, than he that is perverse in his ways, though he be rich"
Luke 16:10
"He that is faithful in that which is least is faithful also in much: and he that is unjust in the least is unjust also in much"
Luke 8:17
"For nothing is secret, that shall not be made manifest; neither any thing hid, that shall not be known and come abroad"
Proverbs 20:23
"Divers weights are an abomination unto the Lord ; and a false balance is not good"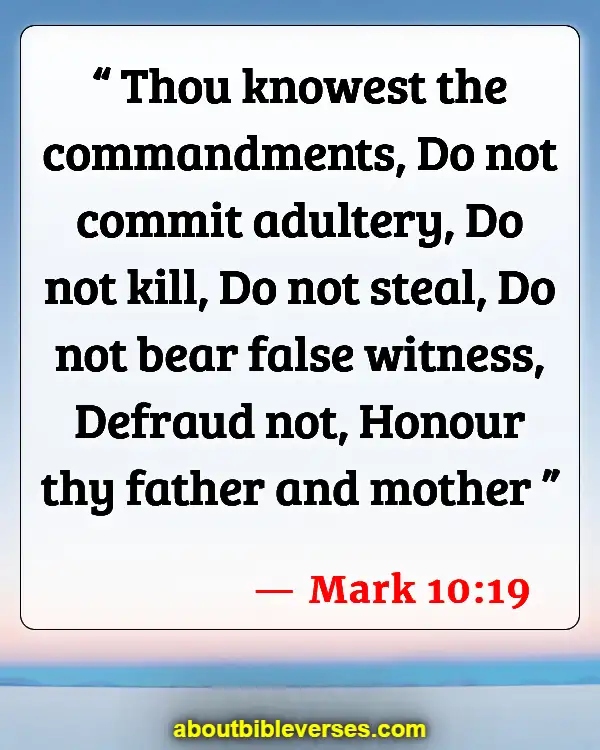 Mark 10:19
"Thou knowest the commandments, Do not commit adultery, Do not kill, Do not steal, Do not bear false witness, Defraud not, Honour thy father and mother"