Dear Friends, The Bible teaches that cheating is a betrayal of trust and goes against God's desire for honesty and integrity. Cheating can take various forms, such as cheating in relationships, in business dealings, or even in one's relationship with God.
When we cheat, we hurt not only others but ourselves too. Our actions cast a shadow over our integrity, leaving us isolated and misunderstood. Cheating is like stepping off the clear path and getting lost among the trees. You may gain something short-term, but you'll end up disoriented and scared.
So, even though cheating is wrong, it does not mean the end of our spiritual journey. It just highlights a point where we have gone astray. Biblical teaching reminds us to seek forgiveness from others and from God because we all stumble and sometimes lose our way.
Friends, the Bible encourages us to follow in the footsteps of Jesus, free from deception. Always insists on walking the path of integrity. And when we encounter those who have deceived or hurt us, let us remember the power of forgiveness, imitating God's love and grace toward others.
May these teachings on cheating and forgiveness inspire us to lead lives that honor God and reflect His character of truth, mercy, and forgiveness. Let us look at the word of God on this topic and know more details.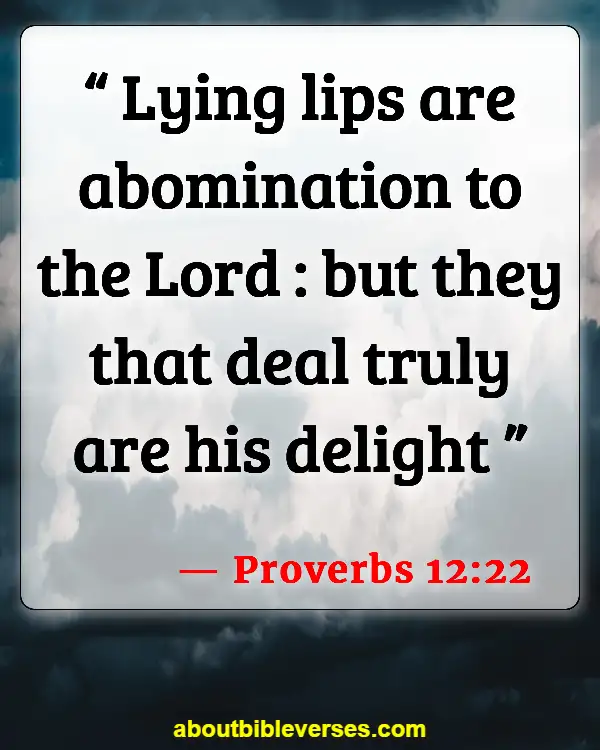 Proverbs 12:22
"Lying lips are abomination to the Lord : but they that deal truly are his delight"
Ephesians 4:25
"Wherefore putting away lying, speak every man truth with his neighbour: for we are members one of another"
Leviticus 19:11
"Ye shall not steal, neither deal falsely, neither lie one to another"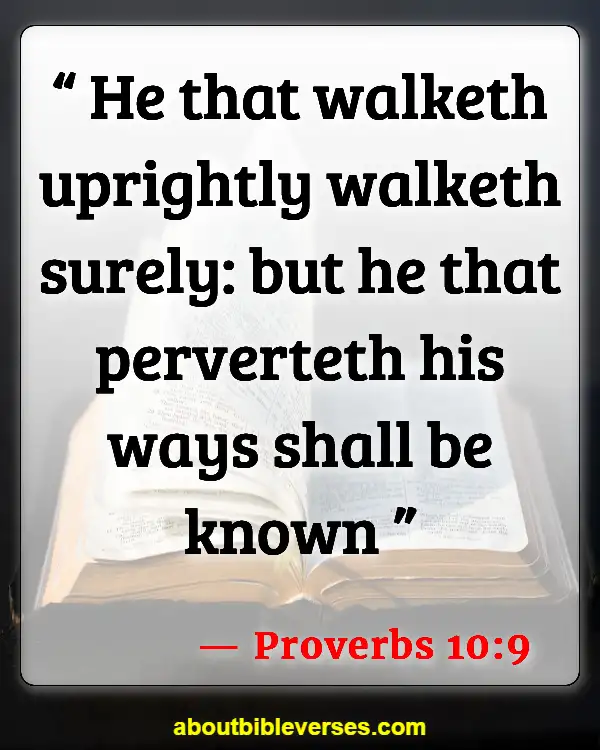 Proverbs 10:9
"He that walketh uprightly walketh surely: but he that perverteth his ways shall be known"
Luke 16:10
"He that is faithful in that which is least is faithful also in much: and he that is unjust in the least is unjust also in much"
Proverbs 11:1
"A false balance is abomination to the Lord : but a just weight is his delight"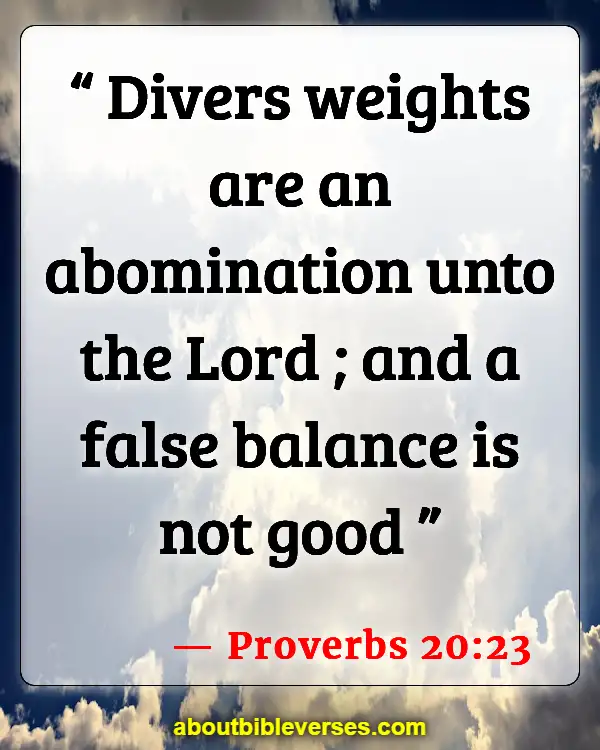 Proverbs 20:23
"Divers weights are an abomination unto the Lord ; and a false balance is not good"
1 Corinthians 6:8
"Nay, ye do wrong, and defraud, and that your brethren"
Proverbs 13:11
"Wealth gotten by vanity shall be diminished: but he that gathereth by labour shall increase"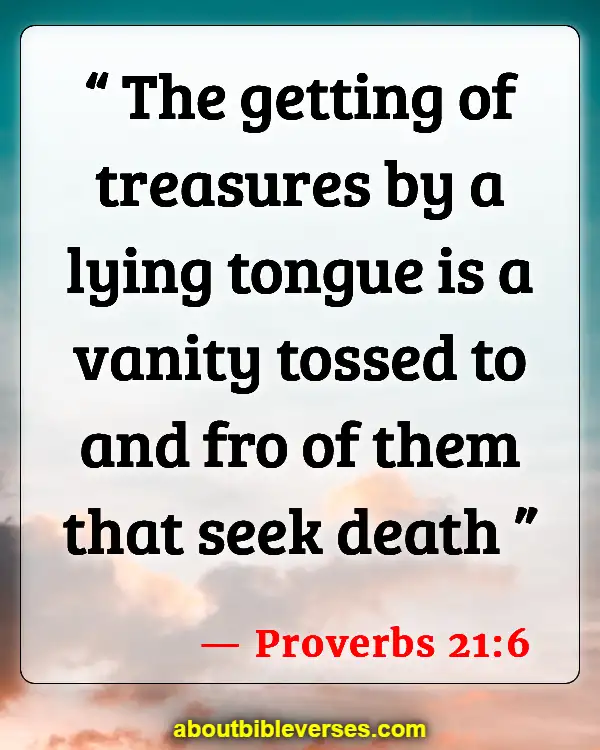 Proverbs 21:6
"The getting of treasures by a lying tongue is a vanity tossed to and fro of them that seek death"
Jeremiah 17:11
"As the partridge sitteth on eggs, and hatcheth them not; so he that getteth riches, and not by right, shall leave them in the midst of his days, and at his end shall be a fool"
1 John 1:9
"If we confess our sins, he is faithful and just to forgive us our sins, and to cleanse us from all unrighteousness"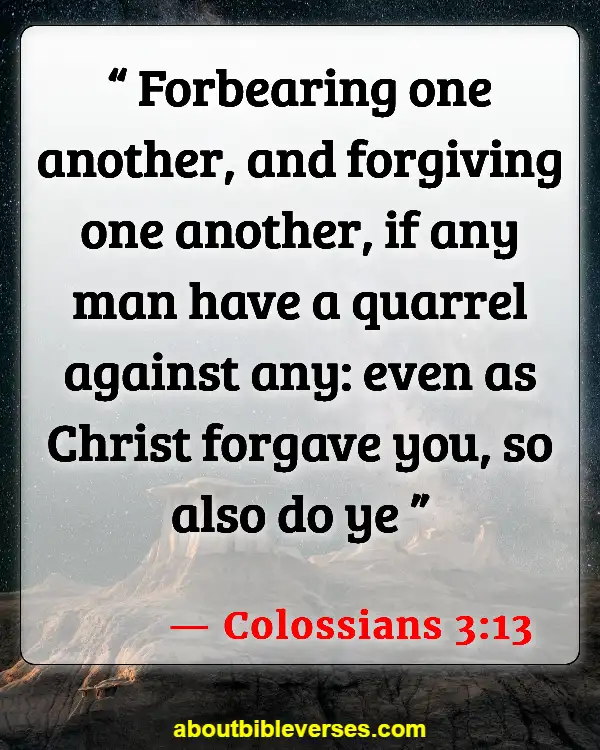 Colossians 3:13
"Forbearing one another, and forgiving one another, if any man have a quarrel against any: even as Christ forgave you, so also do ye"
Matthew 6:14-15
"For if ye forgive men their trespasses, your heavenly Father will also forgive you: But if ye forgive not men their trespasses, neither will your Father forgive your trespasses"
Ephesians 4:32
"And be ye kind one to another, tenderhearted, forgiving one another, even as God for Christ's sake hath forgiven you"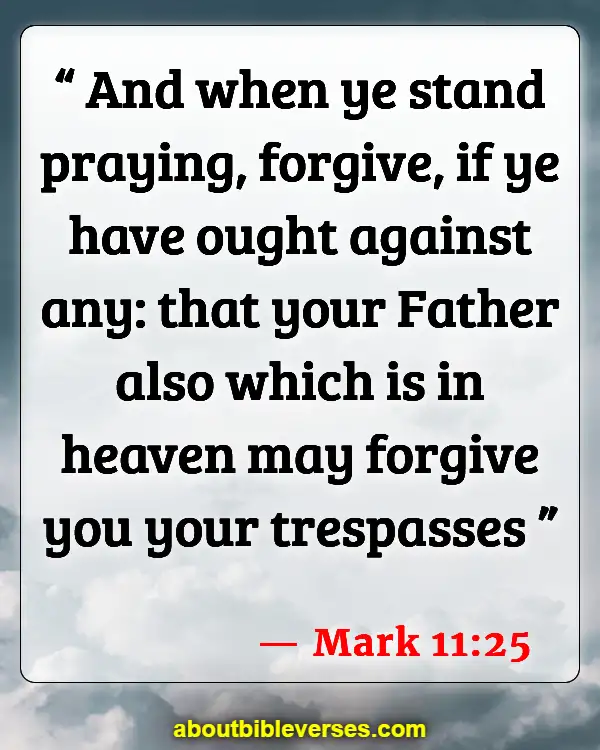 Mark 11:25
"And when ye stand praying, forgive, if ye have ought against any: that your Father also which is in heaven may forgive you your trespasses"
Luke 6:37
"Judge not, and ye shall not be judged: condemn not, and ye shall not be condemned: forgive, and ye shall be forgiven"
2 Corinthians 2:7
"So that contrariwise ye ought rather to forgive him, and comfort him, lest perhaps such a one should be swallowed up with overmuch sorrow"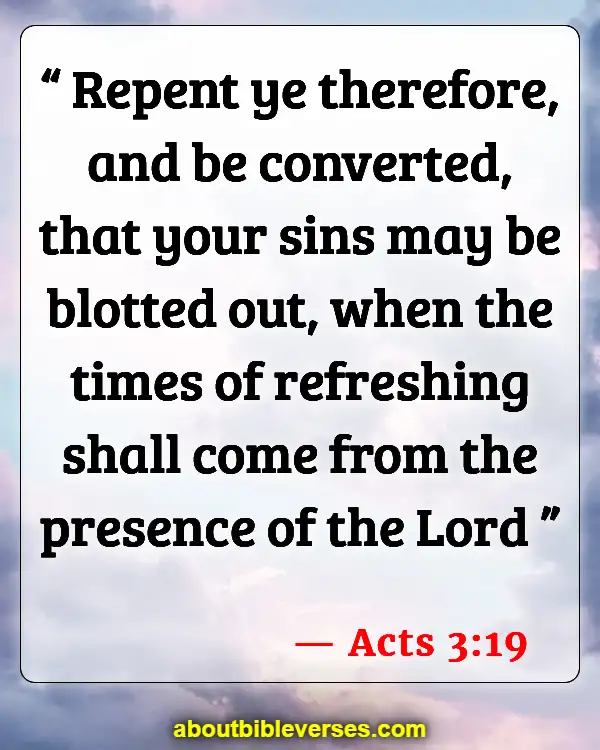 Acts 3:19
"Repent ye therefore, and be converted, that your sins may be blotted out, when the times of refreshing shall come from the presence of the Lord"
James 5:15
"And the prayer of faith shall save the sick, and the Lord shall raise him up; and if he have committed sins, they shall be forgiven him"
Psalm 86:5
"For thou, Lord, art good, and ready to forgive; and plenteous in mercy unto all them that call upon thee"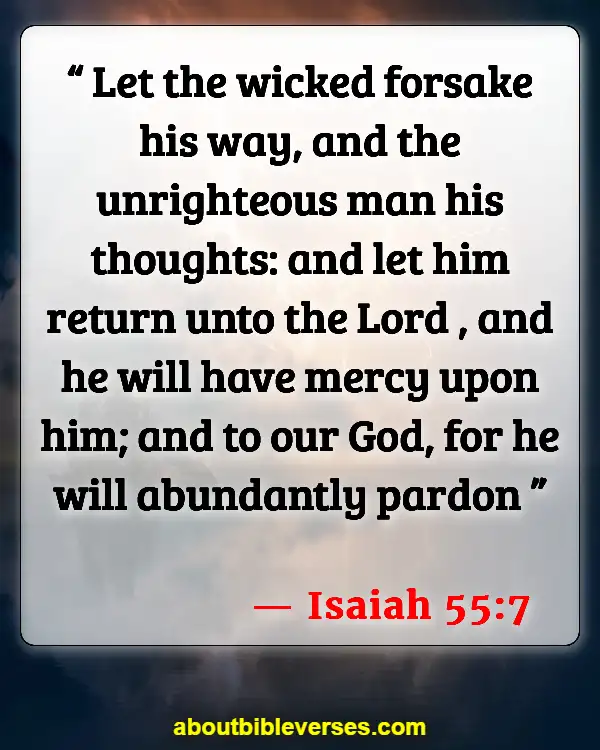 Isaiah 55:7
"Let the wicked forsake his way, and the unrighteous man his thoughts: and let him return unto the Lord , and he will have mercy upon him; and to our God, for he will abundantly pardon"
Daniel 9:9
"To the Lord our God belong mercies and forgivenesses, though we have rebelled against him"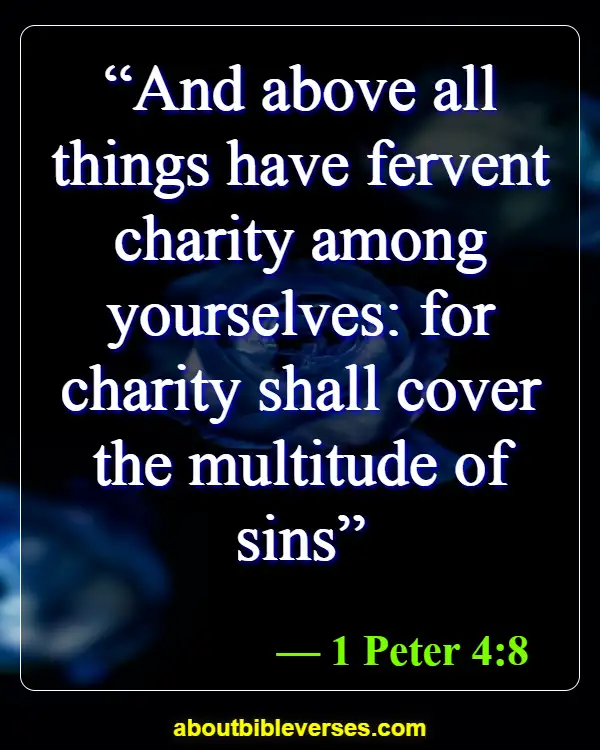 1 Peter 4:8
"And above all things have fervent charity among yourselves: for charity shall cover the multitude of sins"