Dear friends, When life gets difficult, it is natural to feel overwhelmed and alone. We may be facing illness, grief, financial troubles, relationship issues, or any number of challenges that test our faith. In these darkest valleys, we can feel as though even God has abandoned us. But the truth is, God is closer than we realize. He is waiting for us to call out to Him, to cry out for help in prayer.
The Bible tells story after story of people crying out to God in their time of need. When they called to Him sincerely – not just mouthing empty words but truly seeking Him – He answered. God wants us to bring our pain and questions to Him. He is a loving Father who knows our needs even before we ask, yet He still delights in hearing His children's voices. Through prayer, we can find strength, comfort, wisdom, and hope to carry on.
So when you feel any problem and confused, don't hesitate to call on God. Bring your heart to Him. Let the tears flow if they need to. He can handle all your messy emotions. You will soon find peace in knowing you are not alone. This world may forsake you, but God never will. His love endures forever.
Dear friends now let's see the Bible scriptures below that talk about Calling Out To God.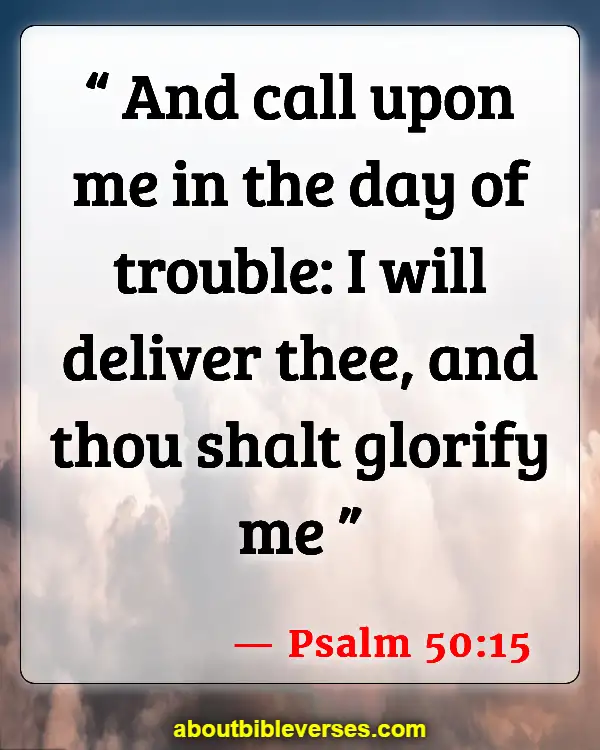 Psalm 50:15
"And call upon me in the day of trouble: I will deliver thee, and thou shalt glorify me"
Jeremiah 33:3
"Call unto me, and I will answer thee, and show thee great and mighty things, which thou knowest not"
Matthew 7:7
"Ask, and it shall be given you; seek, and ye shall find; knock, and it shall be opened unto you"
Psalm 55:16
"As for me, I will call upon God; and the Lord shall save me"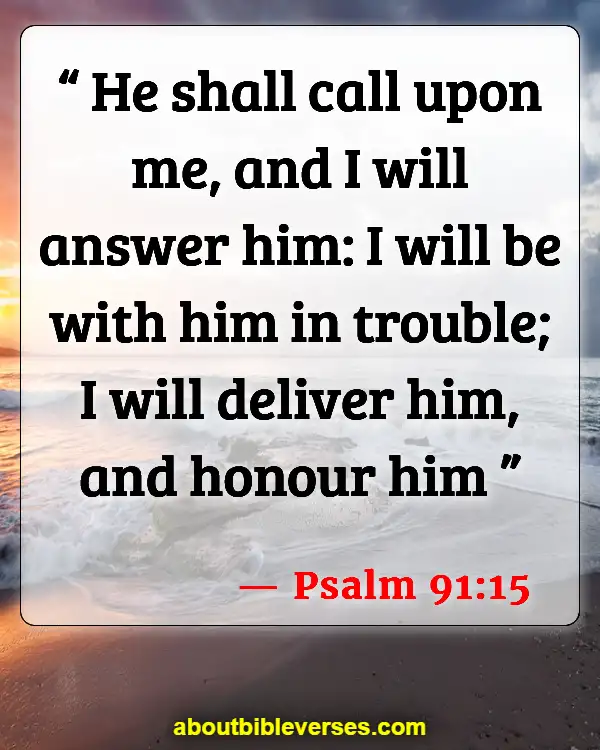 Psalm 91:15
"He shall call upon me, and I will answer him: I will be with him in trouble; I will deliver him, and honour him"
Psalm 120:1
"In my distress I cried unto the Lord , and he heard me"
Psalm 86:7
"In the day of my trouble I will call upon thee: for thou wilt answer me"
Isaiah 55:6
"Seek ye the Lord while he may be found, call ye upon him while he is near"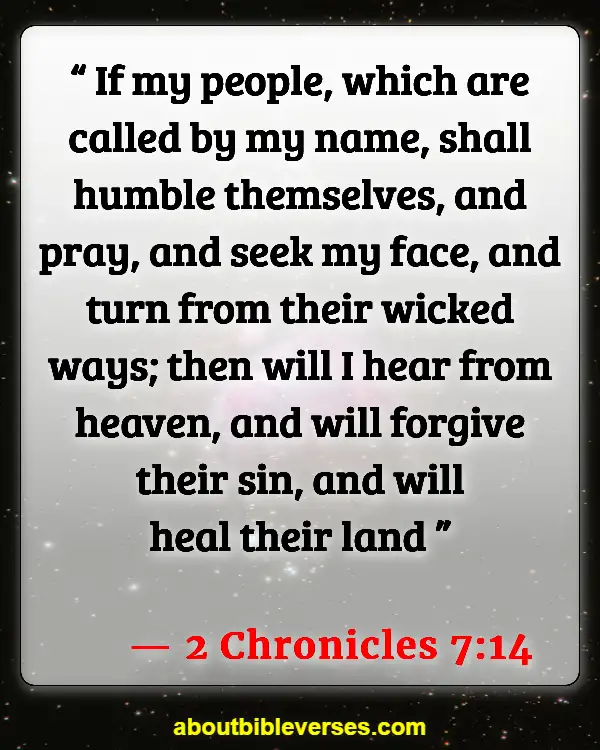 2 Chronicles 7:14
"If my people, which are called by my name, shall humble themselves, and pray, and seek my face, and turn from their wicked ways; then will I hear from heaven, and will forgive their sin, and will heal their land"
Psalm 17:6
"I have called upon thee, for thou wilt hear me, O God: incline thine ear unto me, and hear my speech"
Psalm 18:6
"In my distress I called upon the Lord , and cried unto my God: he heard my voice out of his temple, and my cry came before him, even into his ears"
Psalm 34:17
"The righteous cry, and the Lord heareth, and delivereth them out of all their troubles"
Psalm 145:18
"The Lord is nigh unto all them that call upon him, to all that call upon him in truth"
James 4:8
"Draw nigh to God, and he will draw nigh to you. Cleanse your hands, ye sinners; and purify your hearts, ye double minded"
Acts 2:21
"And it shall come to pass, that whosoever shall call on the name of the Lord shall be saved"
Hebrews 4:16
"Let us therefore come boldly unto the throne of grace, that we may obtain mercy, and find grace to help in time of need"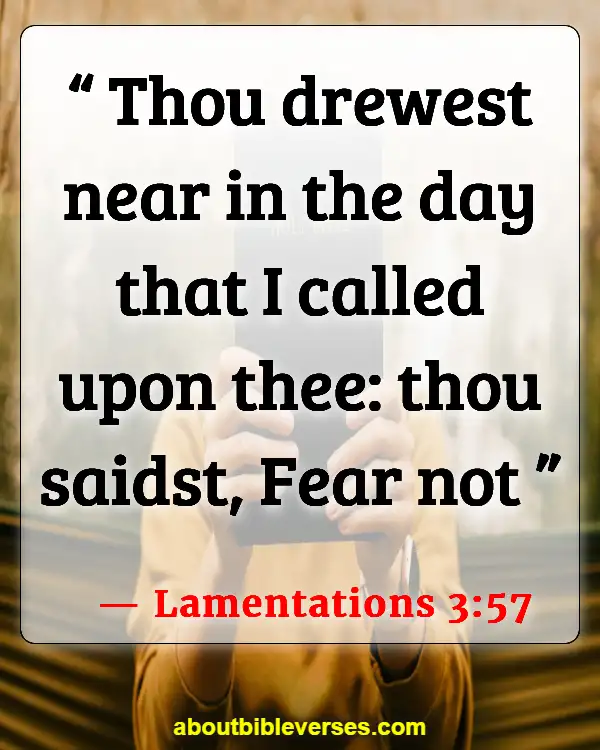 Lamentations 3:57
"Thou drewest near in the day that I called upon thee: thou saidst, Fear not"
2 Samuel 22:4
"I will call on the Lord , who is worthy to be praised: so shall I be saved from mine enemies"
1 John 5:14
"And this is the confidence that we have in him, that, if we ask any thing according to his will, he heareth us"
Job 33:26
"He shall pray unto God, and he will be favourable unto him: and he shall see his face with joy: for he will render unto man his righteousness"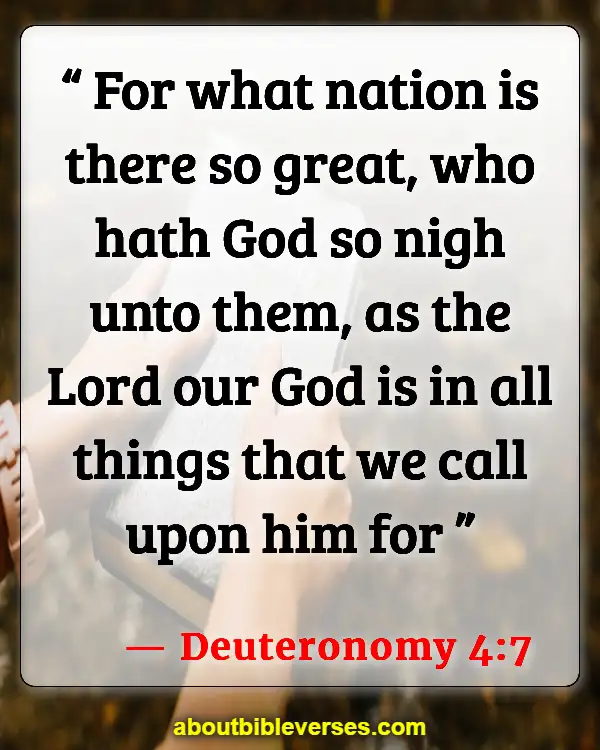 Deuteronomy 4:7
"For what nation is there so great, who hath God so nigh unto them, as the Lord our God is in all things that we call upon him for?"
John 16:23
"And in that day ye shall ask me nothing. Verily, verily, I say unto you, Whatsoever ye shall ask the Father in my name, he will give it you"
Psalm 88:9
"Mine eye mourneth by reason of affliction: Lord , I have called daily upon thee, I have stretched out my hands unto thee"
1 Chronicles 16:11
"Seek the Lord and his strength, seek his face continually"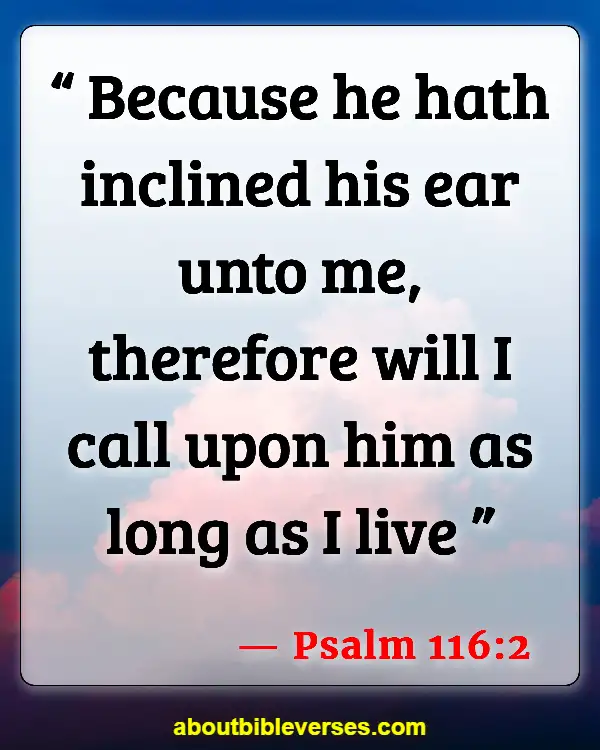 Psalm 116:2
"Because he hath inclined his ear unto me, therefore will I call upon him as long as I live"
Jeremiah 29:12
"Then shall ye call upon me, and ye shall go and pray unto me, and I will hearken unto you"
Psalm 77:1
"I cried unto God with my voice, even unto God with my voice; and he gave ear unto me"
Psalm 141:1
"Lord, I cry unto thee: make haste unto me; give ear unto my voice, when I cry unto thee"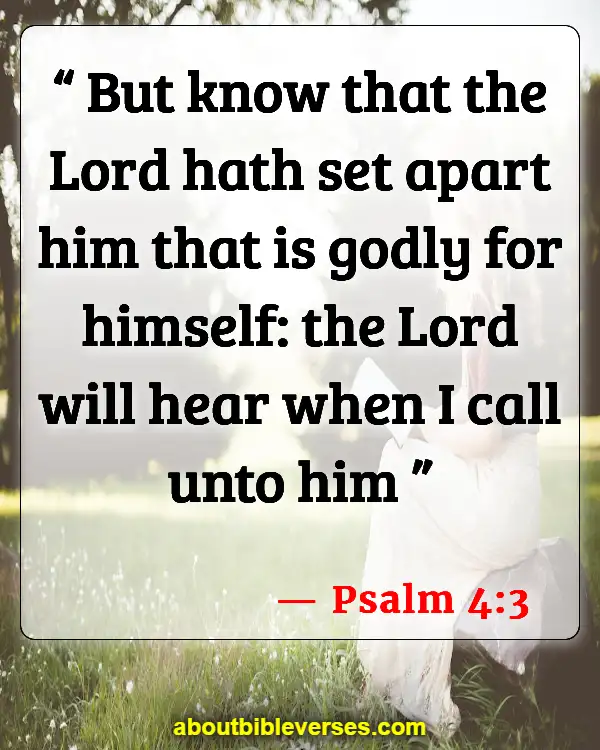 Psalm 4:3
"But know that the Lord hath set apart him that is godly for himself: the Lord will hear when I call unto him"
Micah 7:7
"Therefore I will look unto the Lord ; I will wait for the God of my salvation: my God will hear me"
Proverbs 8:17
"I love them that love me; and those that seek me early shall find me"
Isaiah 12:4
"And in that day shall ye say, Praise the Lord , call upon his name, declare his doings among the people, make mention that his name is exalted"
Luke 18:1
"And he spake a parable unto them to this end, that men ought always to pray, and not to faint"
Psalm 57:2
"I will cry unto God most high; unto God that performeth all things for me"