Hello dear friends, welcome to our site in the name of Jesus Christ. Today we will look at the Bible Scriptures About Scared And Worried In KJV. If you like today's post then definitely comment and share.
The Bible assures us, time and again, that we need not be frightened or anxious. When worries weigh heavy upon our hearts, we are encouraged to surrender them to a loving and caring Creator. This divine presence, powerful yet nurturing, is always ready to provide strength and comfort, to replace our fear with faith.
Picture a shepherd tending his sheep. Just as the shepherd watches over his flock, God also watches over us. His vigilant gaze is constant and unwavering. He understands our worries before they even take shape in our thoughts. His reassuring presence is the antidote to our fears.
Just as a father soothes a frightened child, God's love is a soothing balm for our worries. His loving arms are always open, ready to wrap us in an embrace of comfort, whispering, "Trust me, I am here for you. Do not be afraid."
Life can sometimes feel like a mighty storm, with winds of worries and waves of fear. But remember, the storm is not our final destination. Amidst the tempest, God is our steadfast lighthouse, guiding us towards peace and calm. Even when the seas are rough, we can trust in His guidance.
In our moments of worry and fear, let's remember that God wants us to bring our troubles to Him. Just as a teacher is always ready to help a struggling student, God is ready to guide and comfort us in our times of need.
He offers us peace that transcends all understanding, replacing our worries and fears with trust and faith. Remember, He is with us in every step of our journey, reminding us to be courageous and strong, for He has already overcome the world.
Dear Friends,here are some Bible verses that align with the topic of fear, worry, and divine comfort: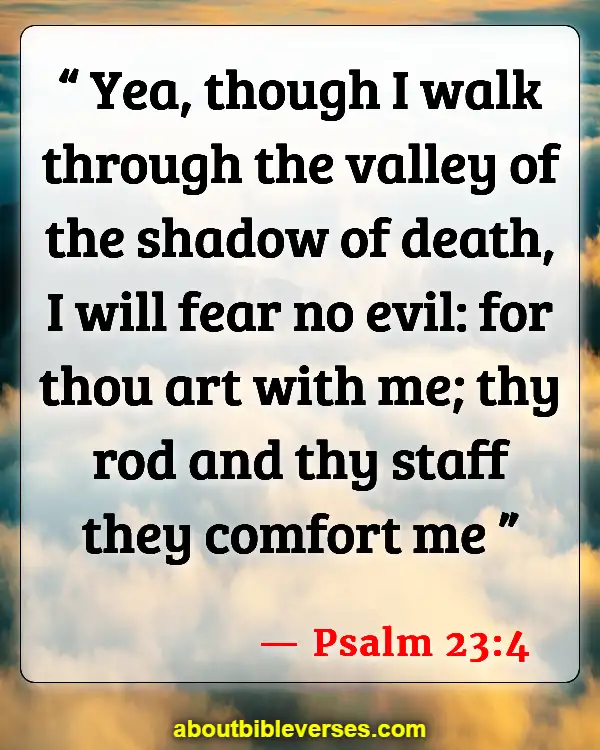 Psalm 23:4
"Yea, though I walk through the valley of the shadow of death, I will fear no evil: for thou art with me; thy rod and thy staff they comfort me"
Psalm 27:1
"The Lord is my light and my salvation; whom shall I fear? the Lord is the strength of my life; of whom shall I be afraid?"
Isaiah 41:10
"Fear thou not; for I am with thee: be not dismayed; for I am thy God: I will strengthen thee; yea, I will help thee; yea, I will uphold thee with the right hand of my righteousness"
2 Timothy 1:7
"For God hath not given us the spirit of fear; but of power, and of love, and of a sound mind"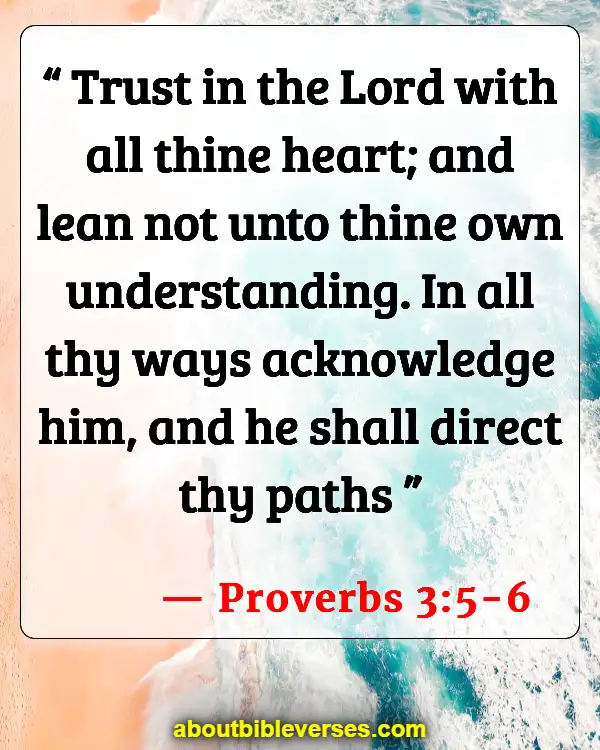 Proverbs 3:5-6
"Trust in the Lord with all thine heart; and lean not unto thine own understanding. In all thy ways acknowledge him, and he shall direct thy paths"
John 14:27
"Peace I leave with you, my peace I give unto you: not as the world giveth, give I unto you. Let not your heart be troubled, neither let it be afraid"
Philippians 4:6-7
"Be careful for nothing; but in every thing by prayer and supplication with thanksgiving let your requests be made known unto God. And the peace of God, which passeth all understanding, shall keep your hearts and minds through Christ Jesus"
Matthew 6:34
"Take therefore no thought for the morrow: for the morrow shall take thought for the things of itself. Sufficient unto the day is the evil thereof"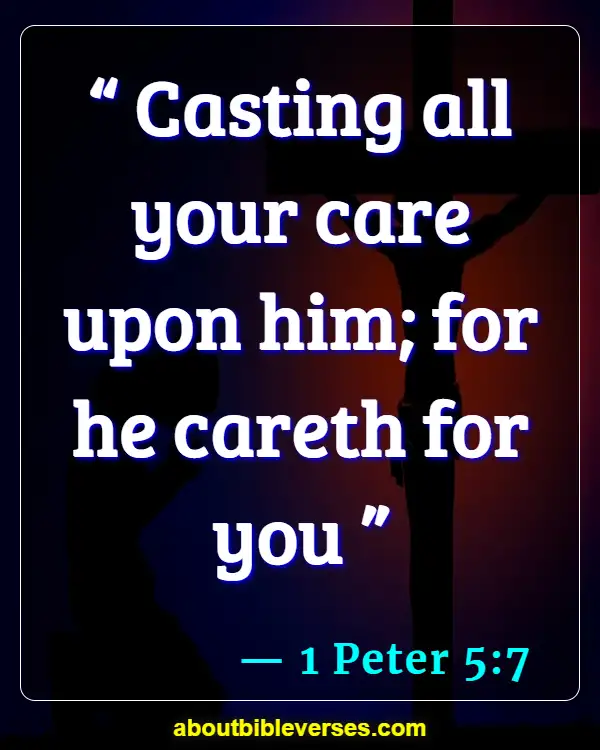 1 Peter 5:7
"Casting all your care upon him; for he careth for you"
Joshua 1:9
"Have not I commanded thee? Be strong and of a good courage; be not afraid, neither be thou dismayed: for the Lord thy God is with thee whithersoever thou goest"
Psalm 34:4
"I sought the Lord , and he heard me, and delivered me from all my fears"
Deuteronomy 31:8
"And the Lord , he it is that doth go before thee; he will be with thee, he will not fail thee, neither forsake thee: fear not, neither be dismayed"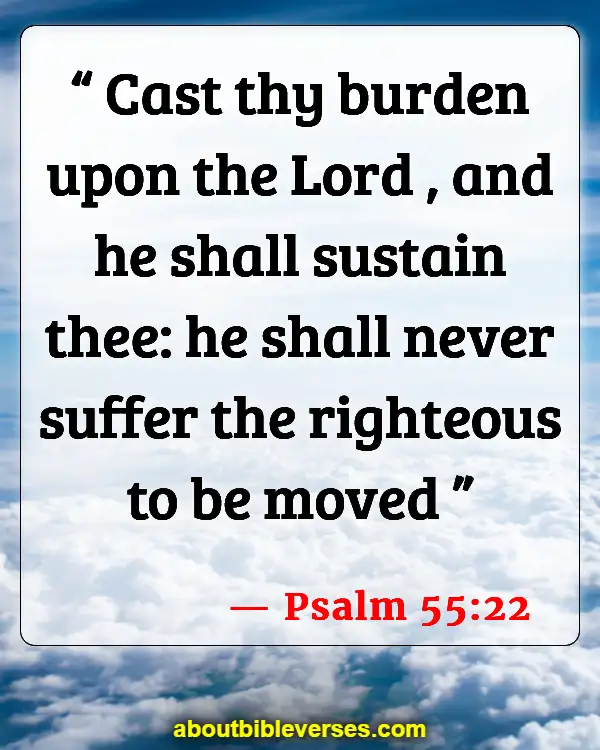 Psalm 55:22
"Cast thy burden upon the Lord , and he shall sustain thee: he shall never suffer the righteous to be moved"
Romans 8:38-39
"For I am persuaded, that neither death, nor life, nor angels, nor principalities, nor powers, nor things present, nor things to come, Nor height, nor depth, nor any other creature, shall be able to separate us from the love of God, which is in Christ Jesus our Lord"
Isaiah 43:1
"But now thus saith the Lord that created thee, O Jacob, and he that formed thee, O Israel, Fear not: for I have redeemed thee, I have called thee by thy name; thou art mine"
Psalm 56:3
"What time I am afraid, I will trust in thee"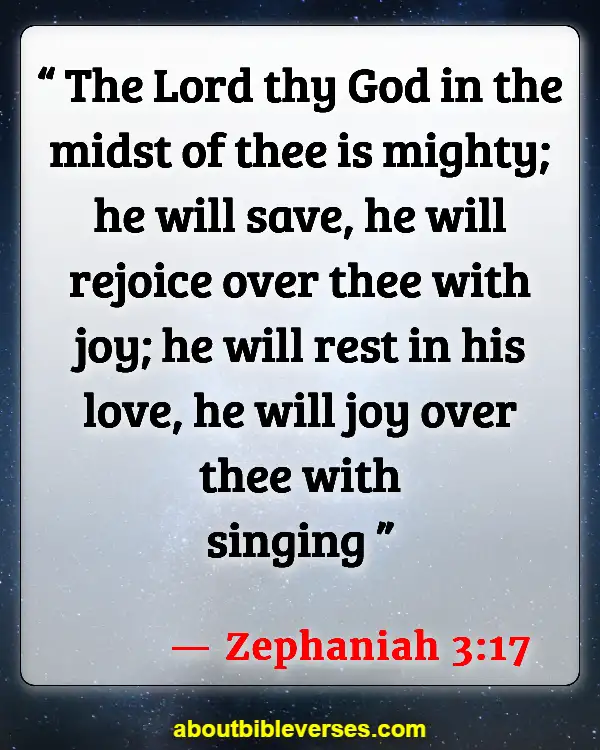 Zephaniah 3:17
"The Lord thy God in the midst of thee is mighty; he will save, he will rejoice over thee with joy; he will rest in his love, he will joy over thee with singing"
Matthew 11:28-30
"Come unto me, all ye that labour and are heavy laden, and I will give you rest. Take my yoke upon you, and learn of me; for I am meek and lowly in heart: and ye shall find rest unto your souls. For my yoke is easy, and my burden is light"
Psalm 118:6
"The Lord is on my side; I will not fear: what can man do unto me?"
Isaiah 35:4
"Say to them that are of a fearful heart, Be strong, fear not: behold, your God will come with vengeance, even God with a recompence; he will come and save you"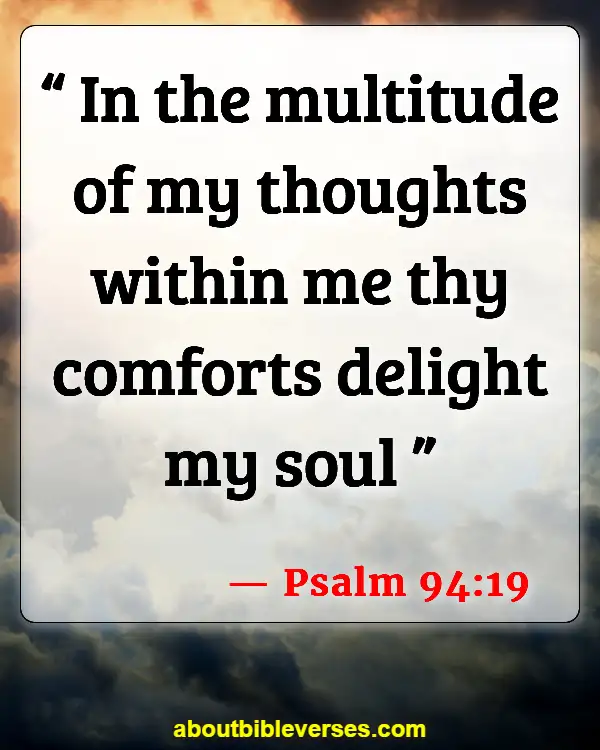 Psalm 94:19
"In the multitude of my thoughts within me thy comforts delight my soul"
Proverbs 12:25
"Heaviness in the heart of man maketh it stoop: but a good word maketh it glad"
Isaiah 26:3
"Thou wilt keep him in perfect peace, whose mind is stayed on thee: because he trusteth in thee"
Psalm 46:1
"God is our refuge and strength, a very present help in trouble"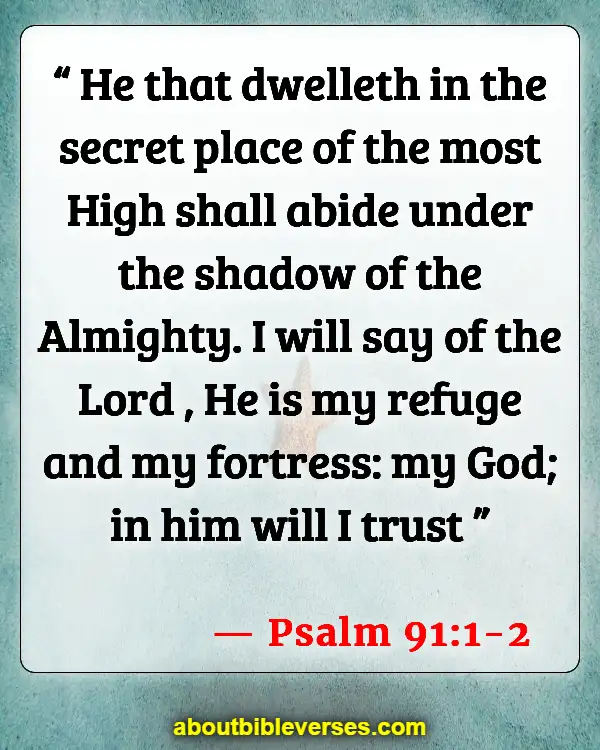 Psalm 91:1-2
"He that dwelleth in the secret place of the most High shall abide under the shadow of the Almighty. I will say of the Lord , He is my refuge and my fortress: my God; in him will I trust"
Hebrews 13:6
"So that we may boldly say, The Lord is my helper, and I will not fear what man shall do unto me"
Lamentations 3:22-23
"It is of the Lord 's mercies that we are not consumed, because his compassions fail not. They are new every morning: great is thy faithfulness"
Isaiah 40:31
"But they that wait upon the Lord shall renew their strength; they shall mount up with wings as eagles; they shall run, and not be weary; and they shall walk, and not faint"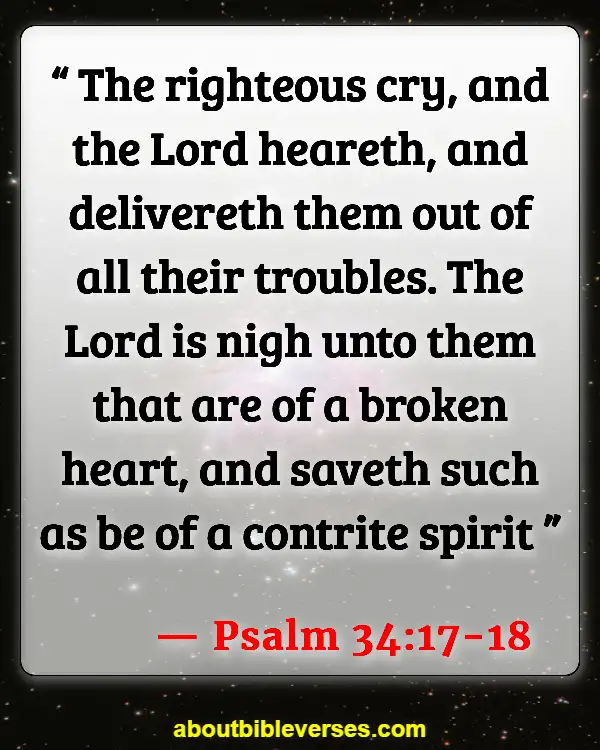 Psalm 34:17-18
"The righteous cry, and the Lord heareth, and delivereth them out of all their troubles. The Lord is nigh unto them that are of a broken heart; and saveth such as be of a contrite spirit"
Luke 12:25-26
"And which of you with taking thought can add to his stature one cubit? If ye then be not able to do that thing which is least, why take ye thought for the rest?"
Romans 8:15
"For ye have not received the spirit of bondage again to fear; but ye have received the Spirit of adoption, whereby we cry, Abba, Father"
Isaiah 44:8
"Fear ye not, neither be afraid: have not I told thee from that time, and have declared it? ye are even my witnesses. Is there a God beside me? yea, there is no God; I know not any"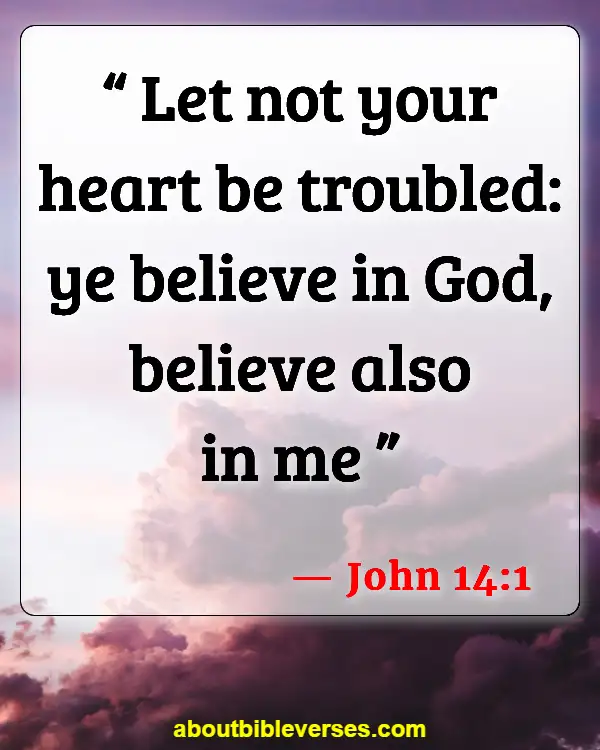 John 14:1
"Let not your heart be troubled: ye believe in God, believe also in me"
Proverbs 29:25
"The fear of man bringeth a snare: but whoso putteth his trust in the Lord shall be safe"
Psalm 23:1
"The Lord is my shepherd; I shall not want"
Psalm 145:18-19
"The Lord is nigh unto all them that call upon him, to all that call upon him in truth. He will fulfil the desire of them that fear him: he also will hear their cry, and will save them"
John 16:33
"These things I have spoken unto you, that in me ye might have peace. In the world ye shall have tribulation: but be of good cheer; I have overcome the world"
2 Thessalonians 3:16
"Now the Lord of peace himself give you peace always by all means. The Lord be with you all"
Romans 15:13
"Now the God of hope fill you with all joy and peace in believing, that ye may abound in hope, through the power of the Holy Ghost"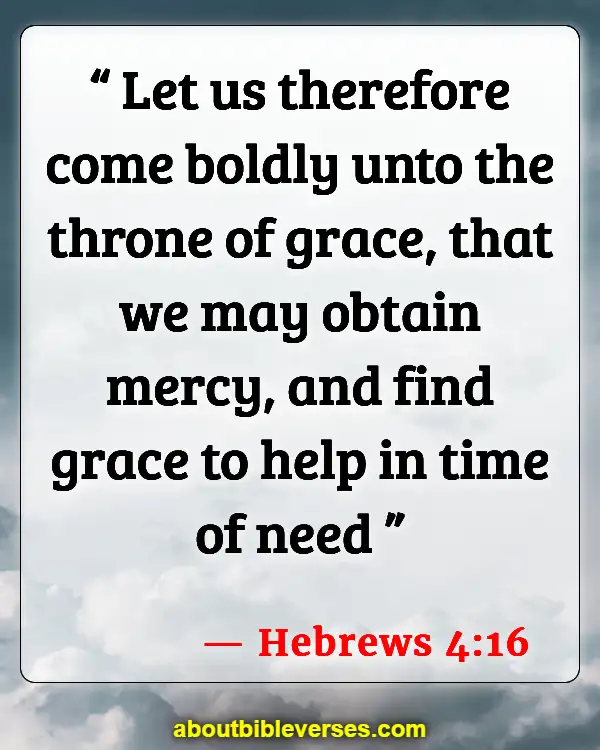 Hebrews 4:16
"Let us therefore come boldly unto the throne of grace, that we may obtain mercy, and find grace to help in time of need"