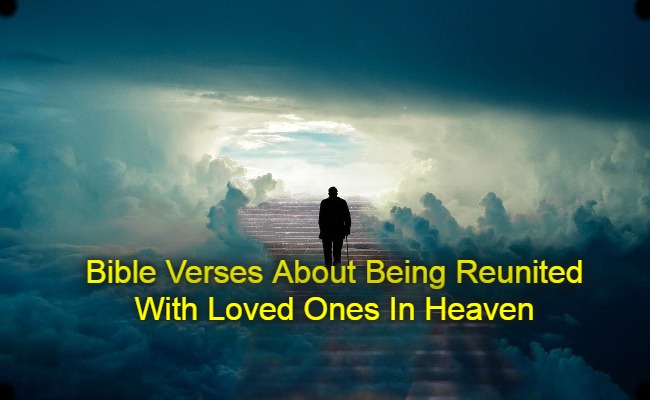 Hello, Dear Friends Welcome To Our Website In The Name OF Jesus Christ. Today We Will Look At What Does The Bible Say About Being Reunited With Loved Ones In Heaven In Kjv.
Yes friends we will definitely see our loved ones in heaven again. This is our main hope in Jesus Christ.
There we will see each other, stay together and spend happy days, no sorrow. Everyone will rejoice with the Lord, but there we will not be identified as anyone's wife or husband or children, we will all be identified as children of God.
So Let's Go To The Bible Verse.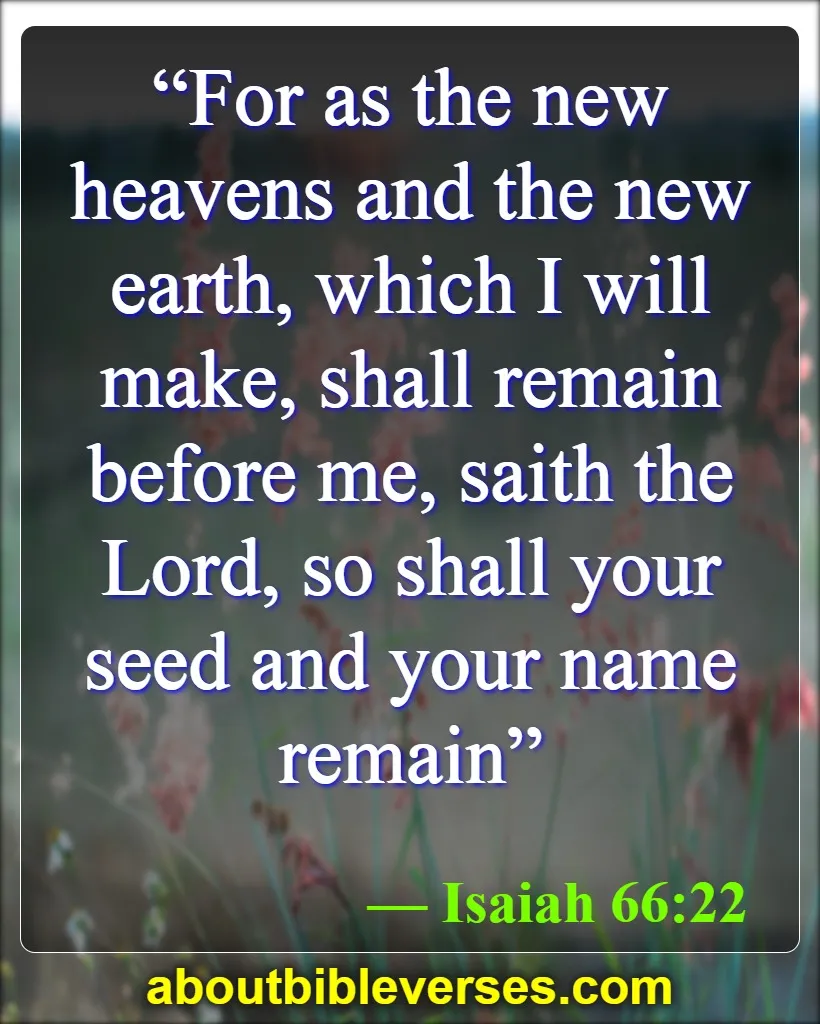 Isaiah 66:22(KJV)"For as the new heavens and the new earth, which I will make, shall remain before me, saith the Lord, so shall your seed and your name remain"
Explanation:- God will destroy this earth and renovate it with his righteousness. There will be no more pain and suffering in that new heaven. The Lord himself will be king there and he will rule his faithful saints. Now it is high time for each of us to prepare ourselves for our eternity. Once we miss this golden opportunity during our earthly life, we will never get it back any longer.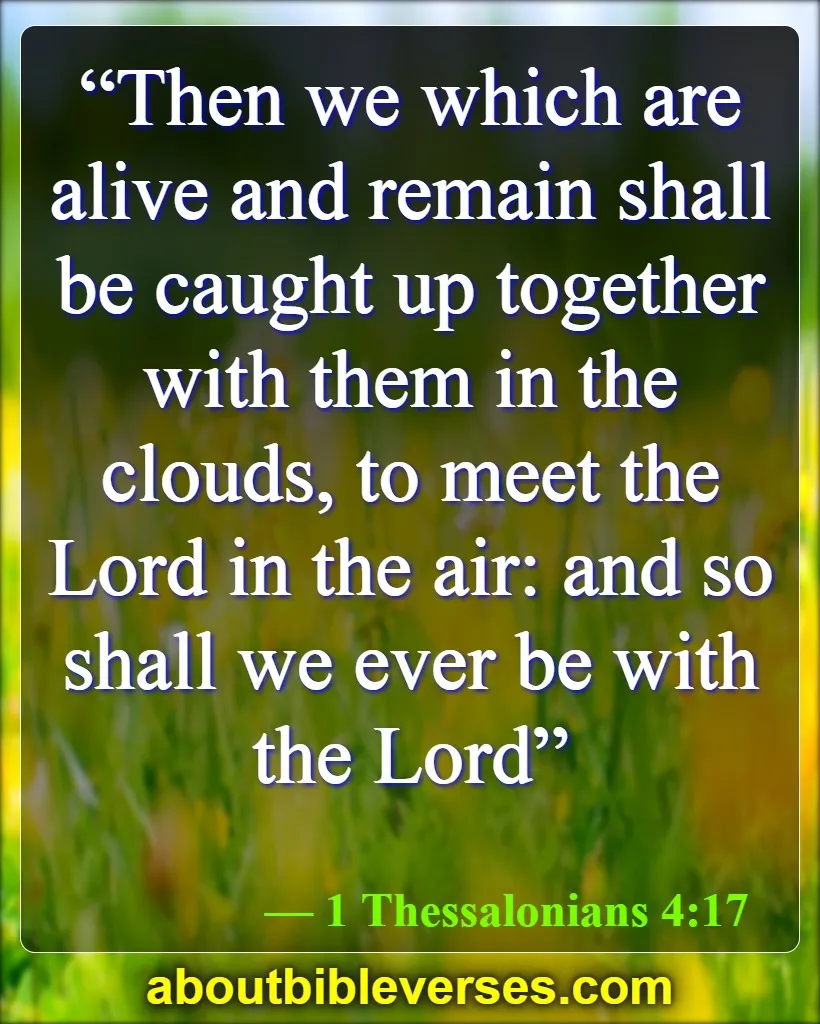 1 Thessalonians 4:17(KJV)"Then we which are alive and remain shall be caught up together with them in the clouds, to meet the Lord in the air: and so shall we ever be with the Lord"
Explanation:- The bible is very clear about the second coming of Jesus and it is the hope for the believers. On this earth, we are to suffer for the sake of Christ but we have a hope where we will dwell with the Lord in heaven.
Jesus says he will come to take his people and they will enjoy their never-ending life with the presence of Jesus.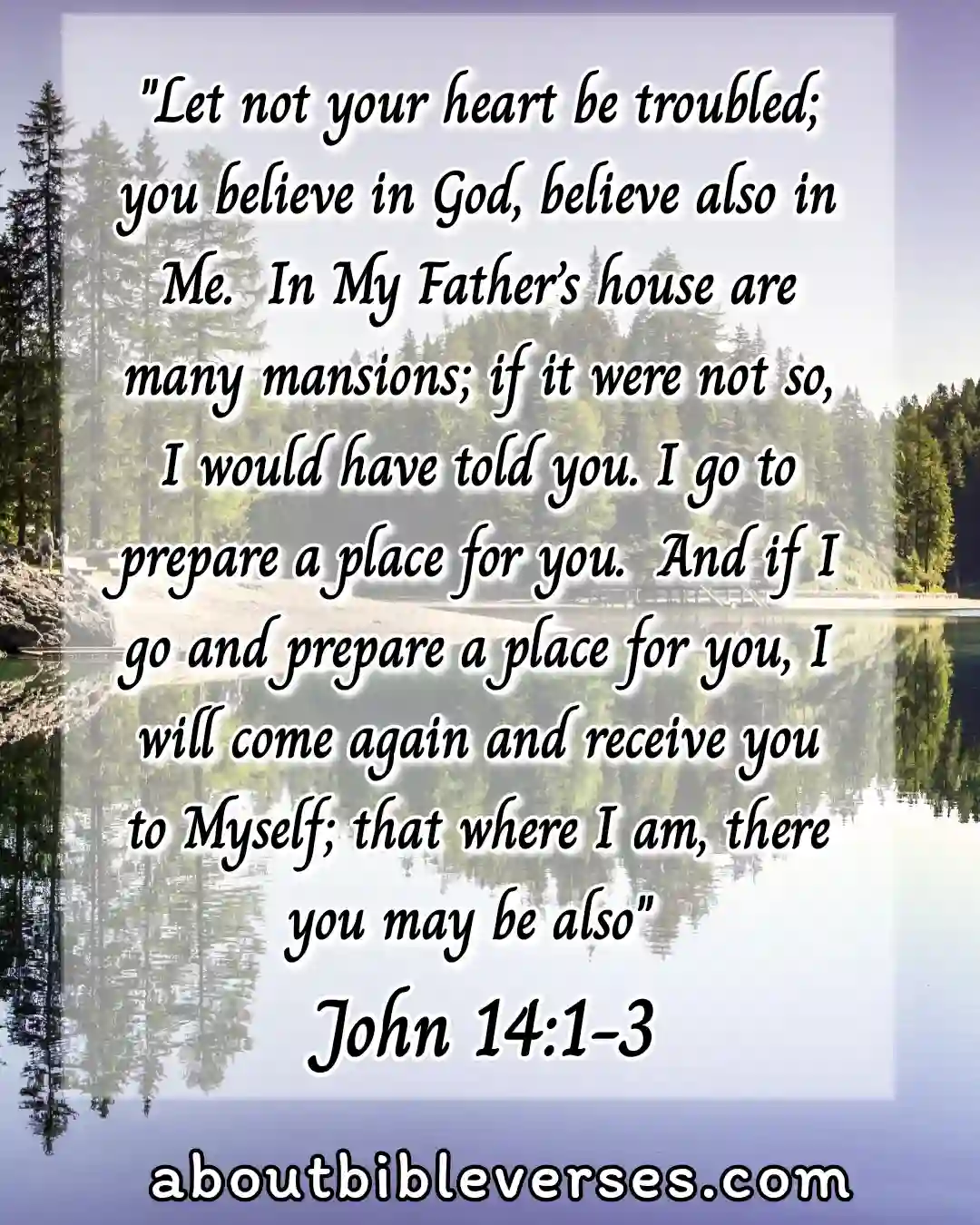 John 14:1-3(KJV)"Let not your heart be troubled: ye believe in God, believe also in me. In my Father's house are many mansions: if it were not so, I would have told you. I go to prepare a place for you. And if I go and prepare a place for you, I will come again, and receive you unto myself; that where I am, there ye may be also"
Explanation:- Jesus has assured his disciples that he will come again and take his children for their eternal life. There are many mansions in heaven where believers will dwell.
But heaven is not for all, it is for those who will suffer and endure persecution for the sake of Jesus. Jesus will reward them in heaven and live there happily.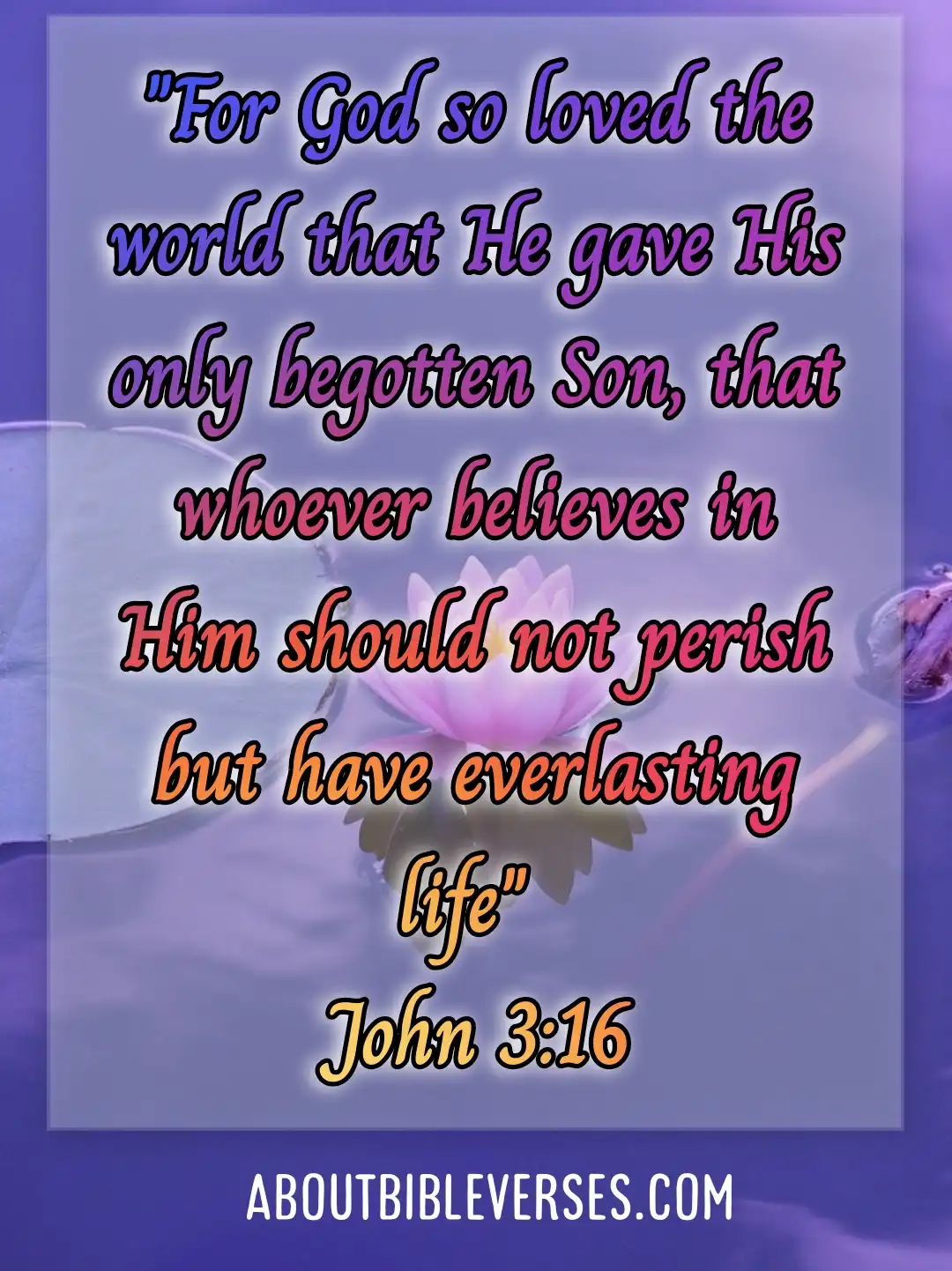 John 3:16(KJV)"For God so loved the world, that he gave his only begotten Son, that whosoever believeth in him should not perish, but have everlasting life"
Explanation:- God's plan is to give us eternal life but we have to do something to achieve it. We need to obey all the teachings that Jesus has said. The Lord made himself empty and took the form of a man and sacrificed himself on the cross to redeem us from death.
Now we can come before the Lord by washing our sins with the blood of Jesus by taking water and spirit baptism.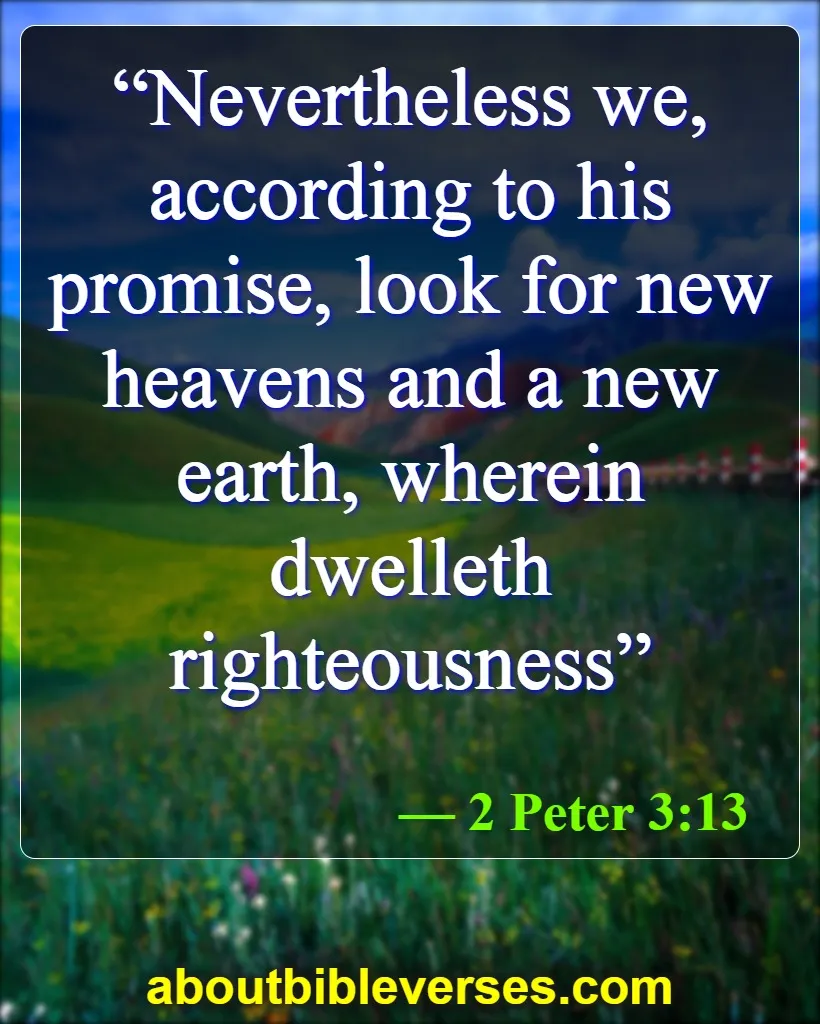 2 Peter 3:13(KJV)"Nevertheless we, according to his promise, look for new heavens and a new earth, wherein dwelleth righteousness"
Explanation:- One day we all will be reunited again in the new heaven as the Lord promised us. We have a hope of resurrection with a glorified body and reign with Jesus in his kingdom.
Jesus established this hope by giving his life on the cross and making the path of heaven. We all can receive that eternal life by following Jesus till our last breath.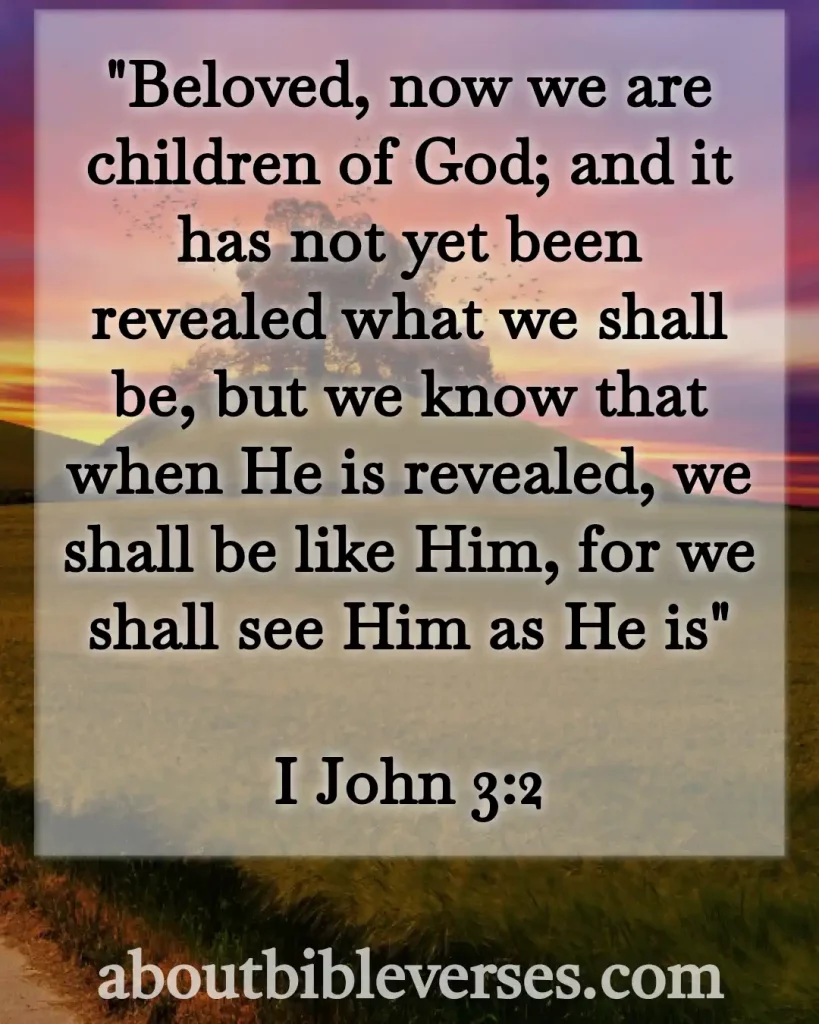 1 John 3:2(KJV)"Beloved, now are we the sons of God, and it doth not yet appear what we shall be: but we know that, when he shall appear, we shall be like him; for we shall see him as he is"
Explanation:- Now we are living in a temporal world that will come to an end a few years later. But for the believers, hope exists that is a heaven where they will live with the Lord forever.
The world may now seem that give us joy but in reality, it will not last forever. We should prepare ourselves so we can reach that place where we will enjoy our eternity.
2 Corinthians 5:1(KJV)"For we know that if our earthly house of this tabernacle were dissolved, we have a building of God, an house not made with hands, eternal in the heavens"
Explanation:- Heaven is real and we are running to enter that place. Jesus gave Himself on the cross so we can be part of his heaven. He will come again on this earth and take us to his home where we will not see death anymore. Such a life will be given to us and we shall be dwelling with the Lord in that new heaven.