Hello dear friends, welcome to our site in the name of Jesus Christ. Today we will look at the Bible Scriptures About Happy In Hard Times In KJV. If you like today's post then definitely comment and share.
Friends, this is the greatest joy in our Christian life, we know how to rejoice even in our difficult times. Because the suffering we experience in this world and the joy that awaits us in the Bible is nothing compared to this suffering. So Paul rejoiced even in suffering and encouraged us to always rejoice in the Lord (Philippians 4:4).
Because the God we serve is able to heal all our troubles and the Bible says God will not allow his children to come into any temptation that is impossible for him to overcome (1 Corinthians 10:13). And where God has taken charge of us, the Bible says He will give us peace and give us the outcome we expect.
So we must always rejoice in the Lord and be ready and welcome all kinds of difficult situations. The Bible says that whenever we go through suffering, we will experience the power of Christ (2 Corinthians 12:9).
Friends now let's look below scriptures that God has given us to make us Happy In Hard Times.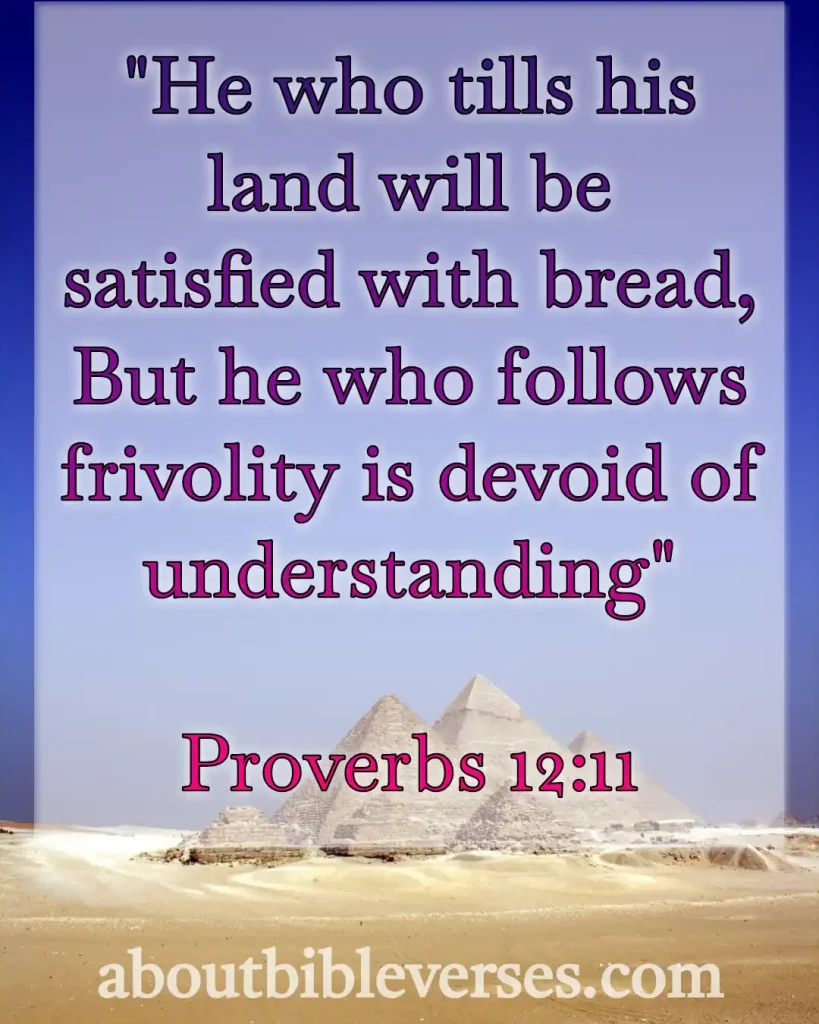 Proverbs 12:11
"He that tilleth his land shall be satisfied with bread: but he that followeth vain persons is void of understanding"
Psalm 16:11
"Thou wilt shew me the path of life: in thy presence is fulness of joy; at thy right hand there are pleasures for evermore"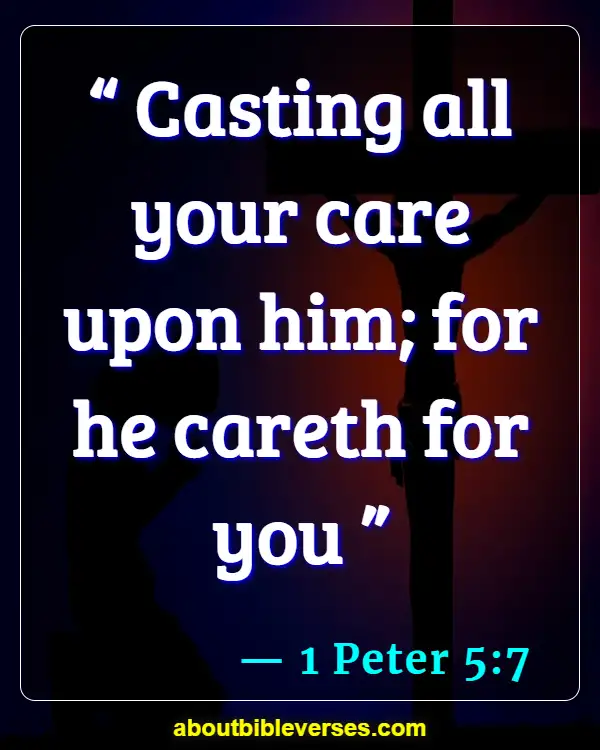 1 Peter 5:7
"Casting all your care upon him; for he careth for you"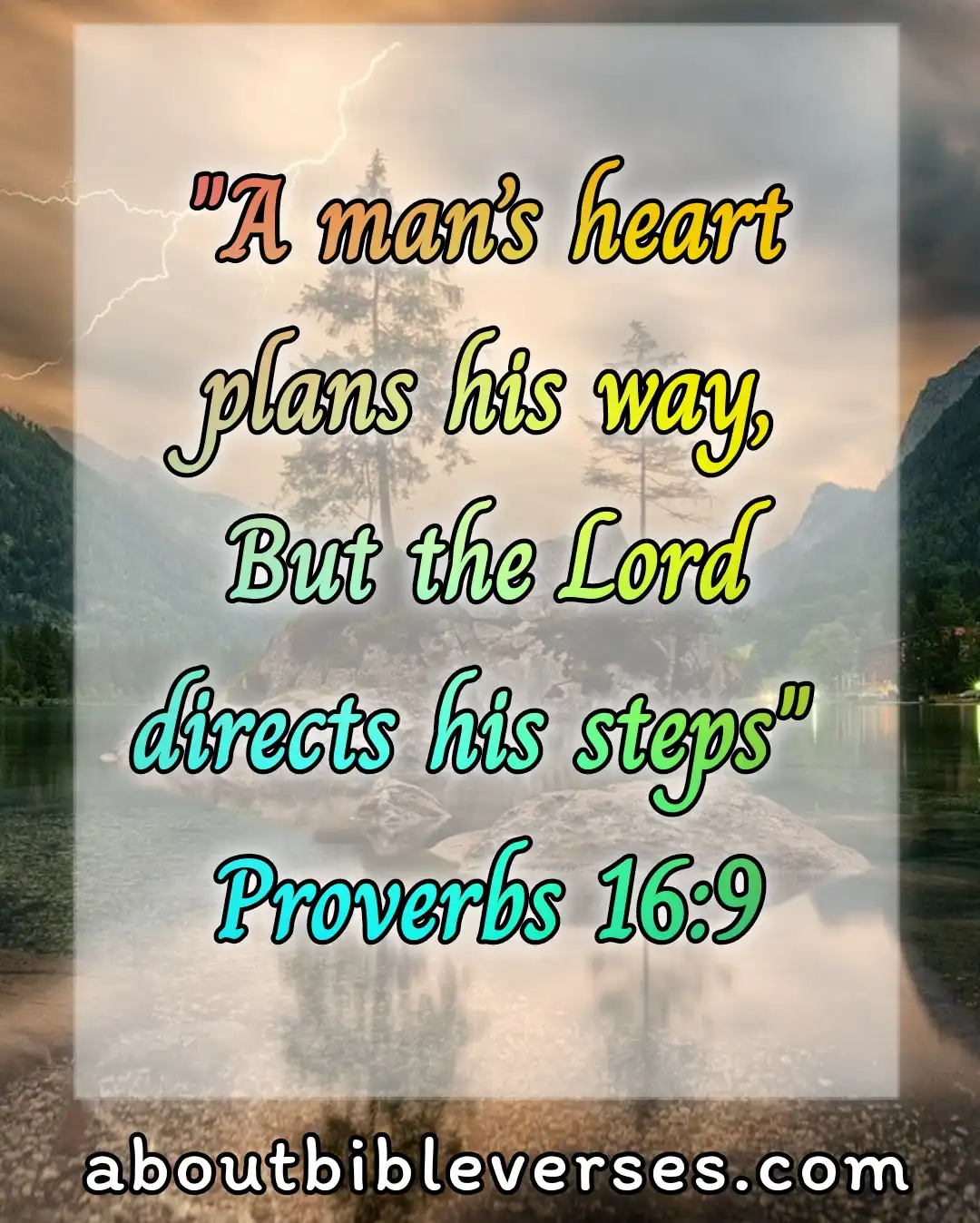 Proverbs 16:9
"A man's heart deviseth his way: but the Lord directeth his steps"
Psalm 144:15
"Happy is that people, that is in such a case: yea, happy is that people, whose God is the Lord"
Psalm 138:3
"In the day when I cried thou answeredst me, and strengthenedst me with strength in my soul"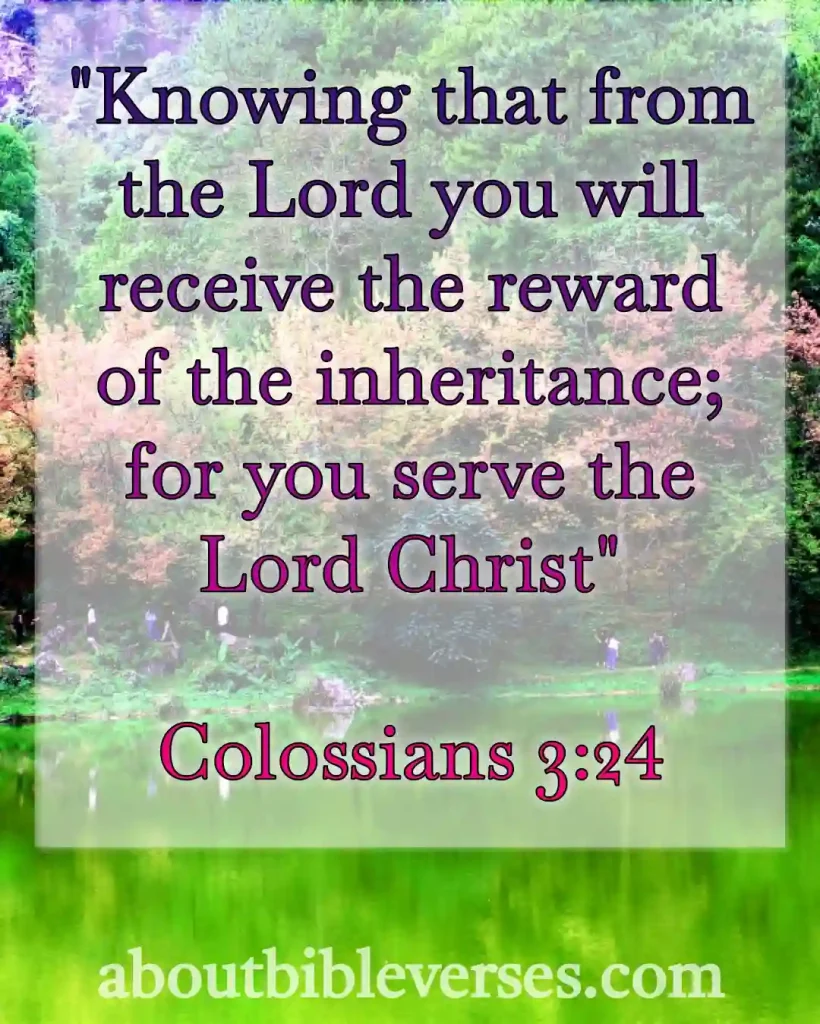 Colossians 3:24
"Knowing that of the Lord ye shall receive the reward of the inheritance: for ye serve the Lord Christ"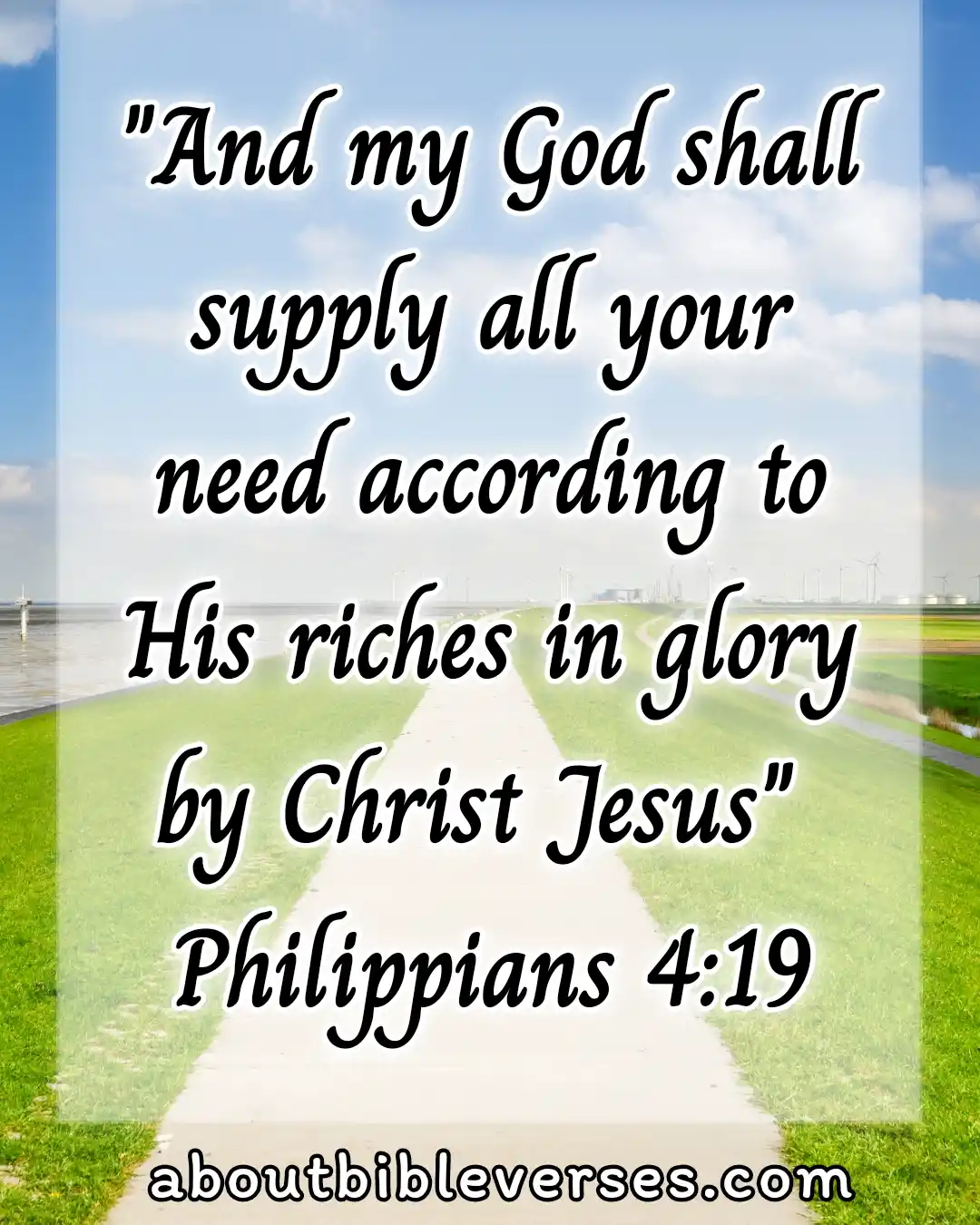 Philippians 4:19
"But my God shall supply all your need according to his riches in glory by Christ Jesus"
John 14:27
"Peace I leave with you, my peace I give unto you: not as the world giveth, give I unto you. Let not your heart be troubled, neither let it be afraid"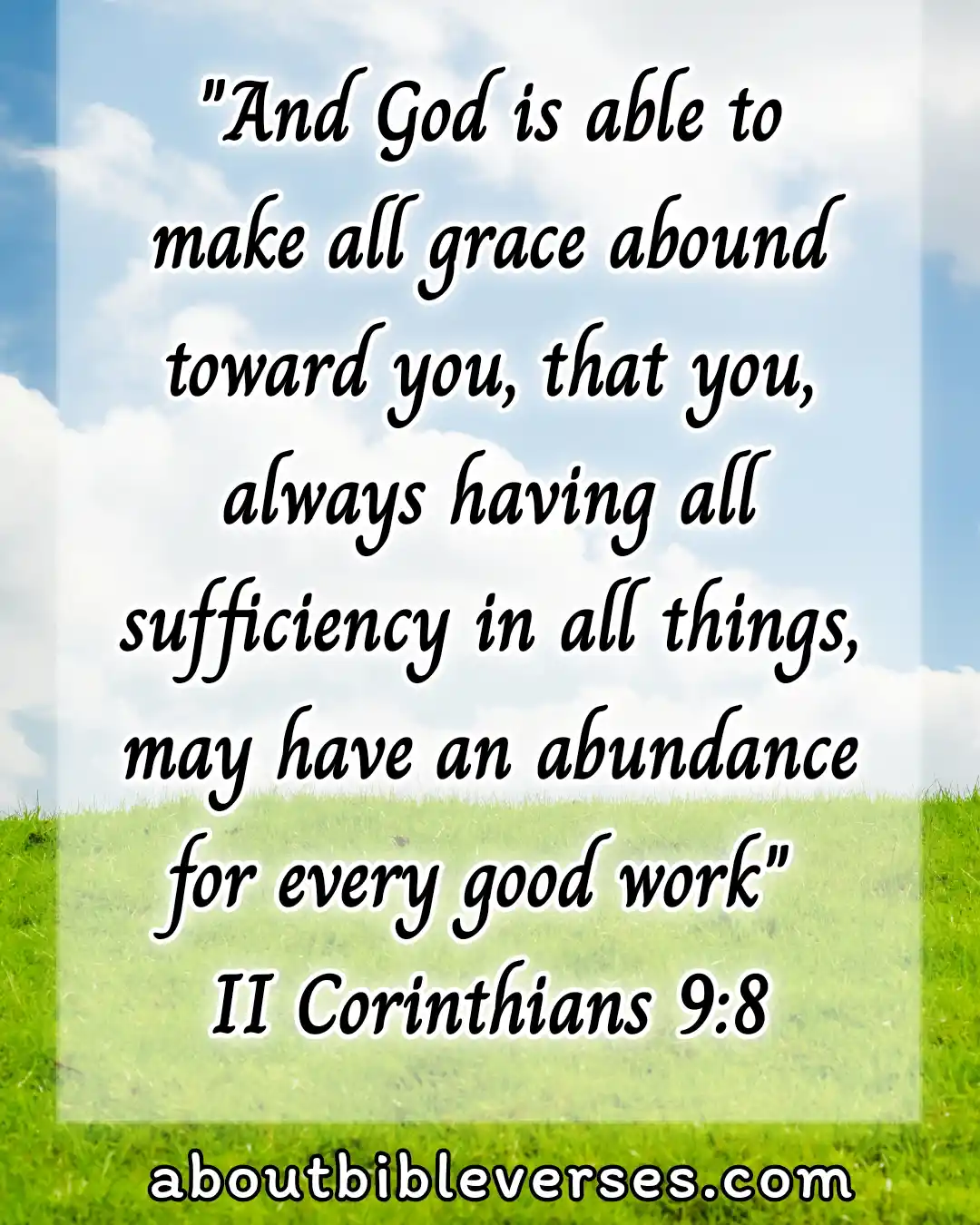 2 Corinthians 9:8
"And God is able to make all grace abound toward you; that ye, always having all sufficiency in all things, may abound to every good work"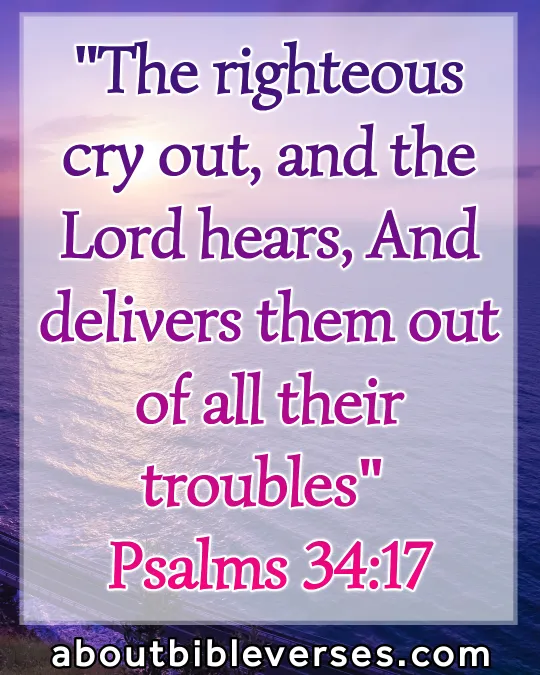 Psalm 34:17
"The righteous cry, and the Lord heareth, and delivereth them out of all their troubles"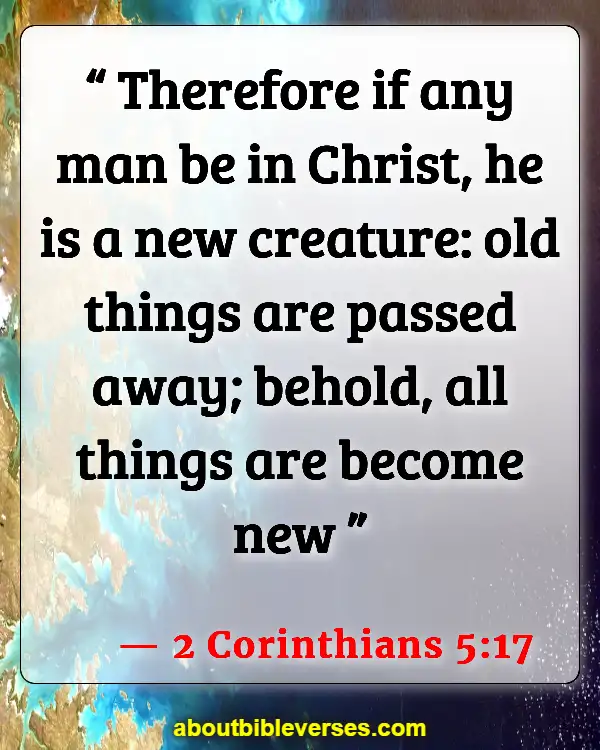 2 Corinthians 5:17
"Therefore if any man be in Christ, he is a new creature: old things are passed away; behold, all things are become new"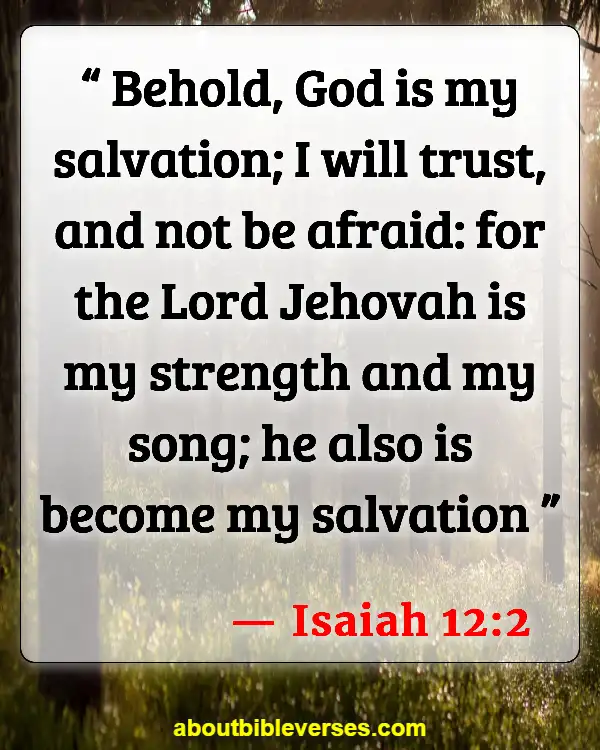 Isaiah 12:2
"Behold, God is my salvation; I will trust, and not be afraid: for the Lord Jehovah is my strength and my song; he also is become my salvation"
Psalm 112:1
"Praise ye the Lord. Blessed is the man that feareth the Lord, that delighteth greatly in his commandments"
Hebrews 4:16
"Let us therefore come boldly unto the throne of grace, that we may obtain mercy, and find grace to help in time of need"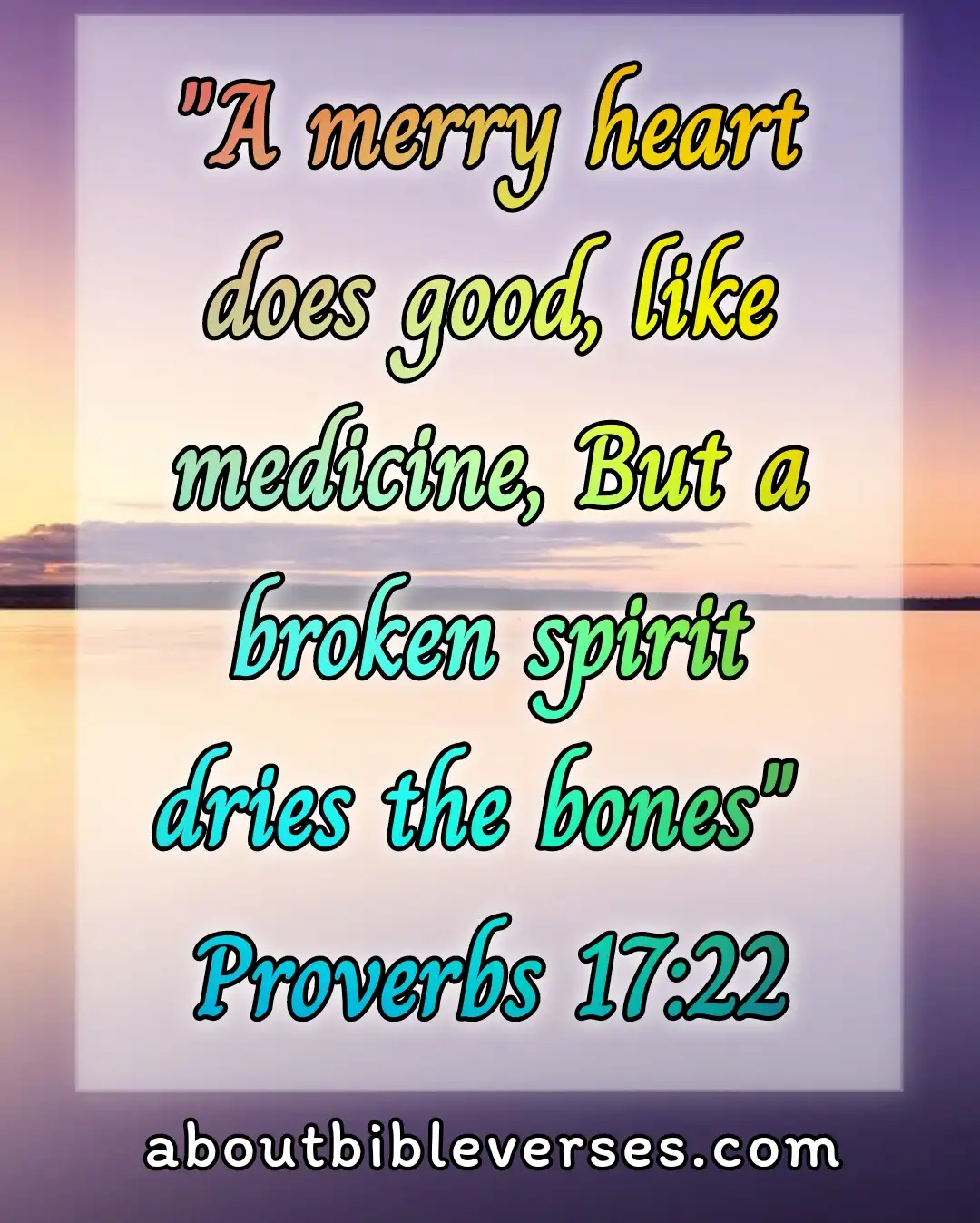 Proverbs 17:22
"A merry heart doeth good like a medicine: but a broken spirit drieth the bones"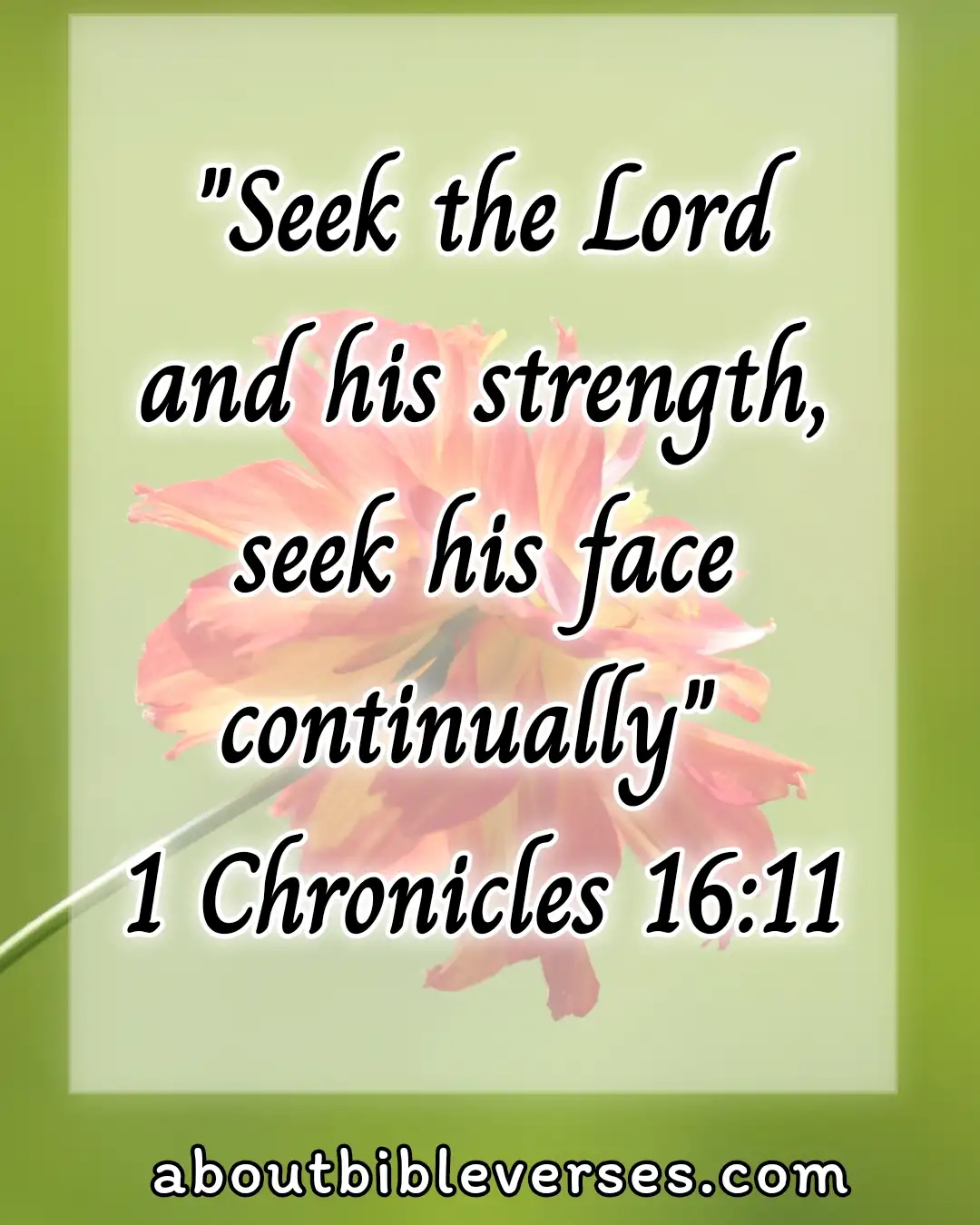 1 Chronicles 16:11
"Seek the Lord and his strength, seek his face continually"
Proverbs 12:24
"The hand of the diligent shall bear rule: but the slothful shall be under tribute"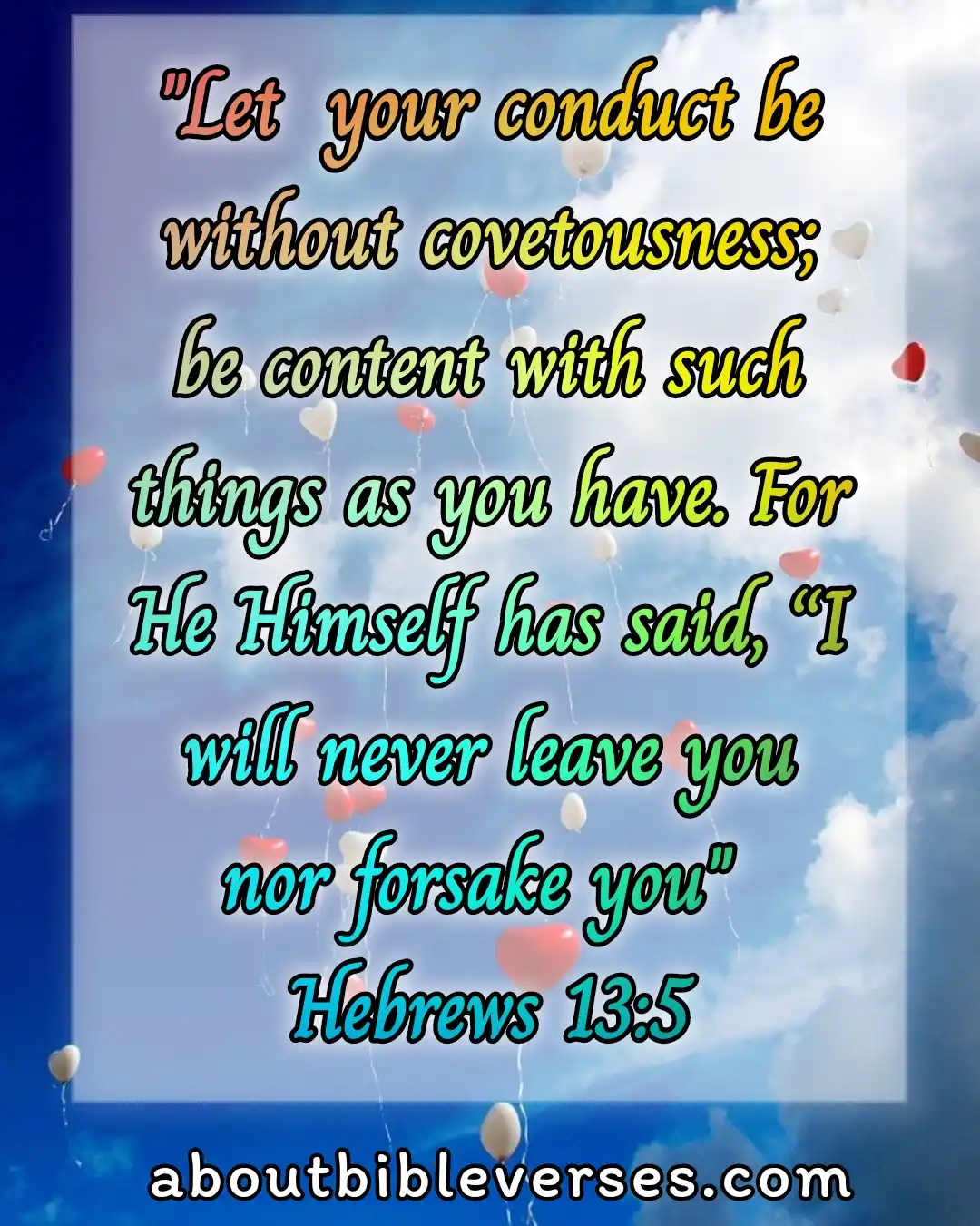 Hebrews 13:5
"Let your conversation be without covetousness; and be content with such things as ye have: for he hath said, I will never leave thee, nor forsake thee"
2 Thessalonians 3:16
"Now the Lord of peace himself give you peace always by all means. The Lord be with you all"
Psalm 27:1
"The Lord is my light and my salvation; whom shall I fear? the Lord is the strength of my life; of whom shall I be afraid?"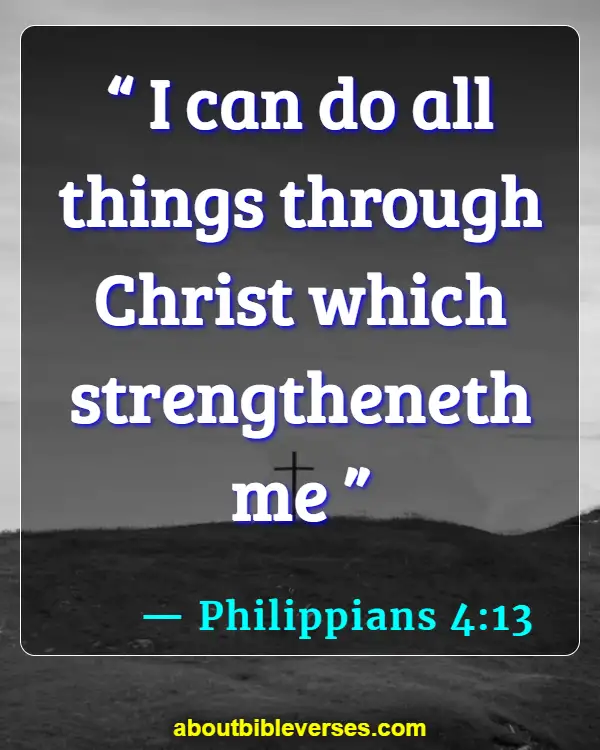 Philippians 4:13
"I can do all things through Christ which strengtheneth me"
Deuteronomy 31:6
"Be strong and of a good courage, fear not, nor be afraid of them: for the Lord thy God, he it is that doth go with thee; he will not fail thee, nor forsake thee"
Psalm 34:4
"I sought the Lord, and he heard me, and delivered me from all my fears"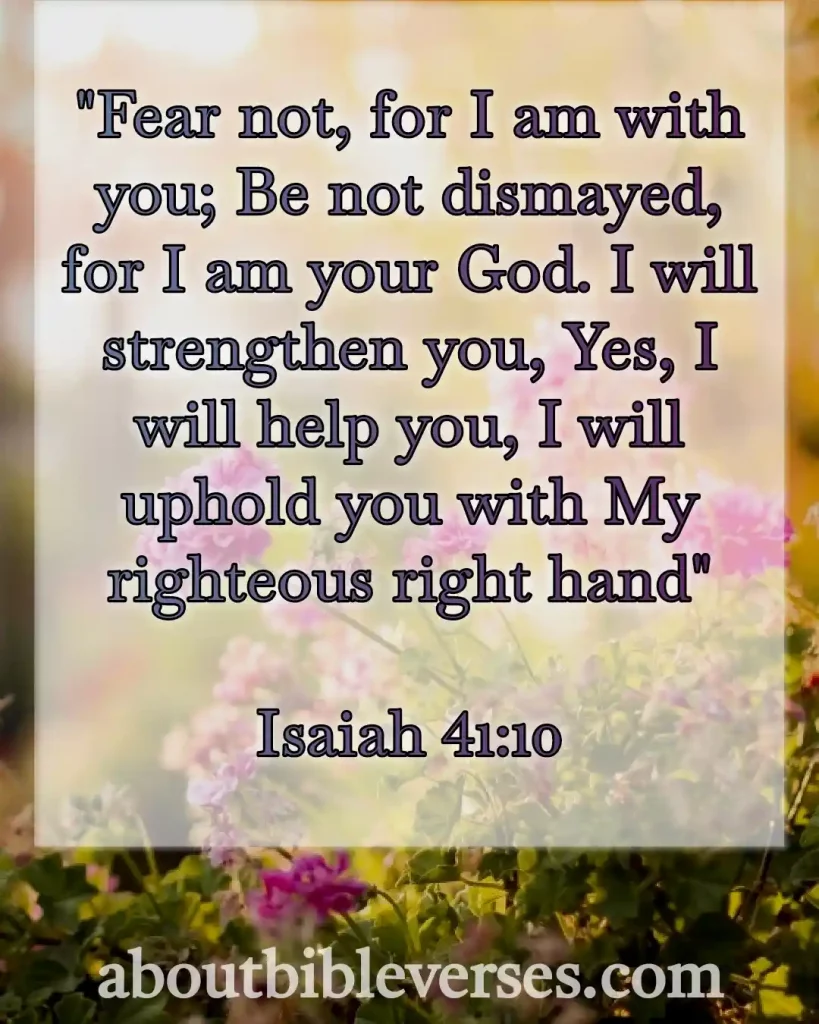 Isaiah 41:10
"Fear thou not; for I am with thee: be not dismayed; for I am thy God: I will strengthen thee; yea, I will help thee; yea, I will uphold thee with the right hand of my righteousness"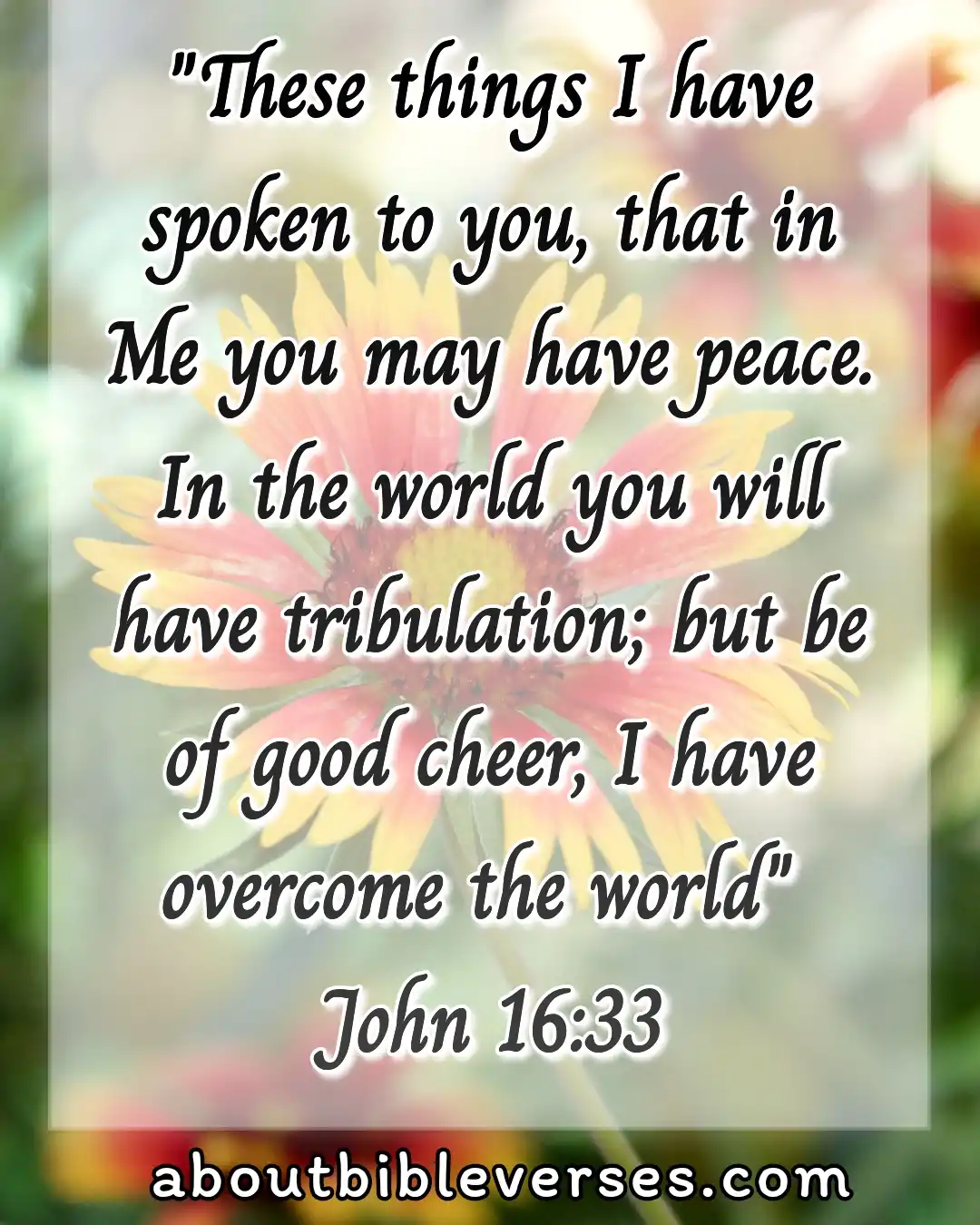 John 16:33
"These things I have spoken unto you, that in me ye might have peace. In the world ye shall have tribulation: but be of good cheer; I have overcome the world"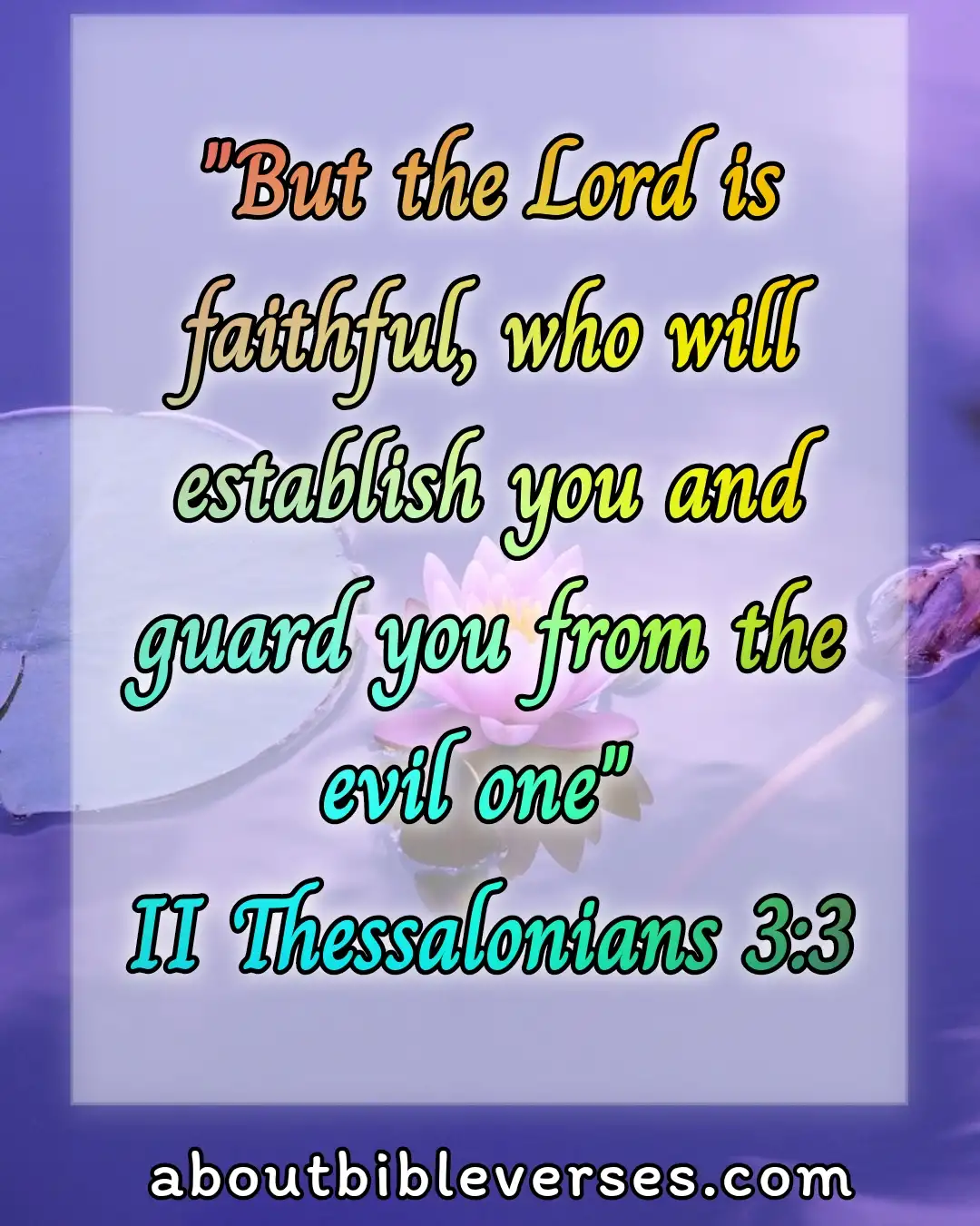 2 Thessalonians 3:3
"But the Lord is faithful, who shall stablish you, and keep you from evil"
Proverbs 18:10
"The name of the Lord is a strong tower: the righteous runneth into it, and is safe"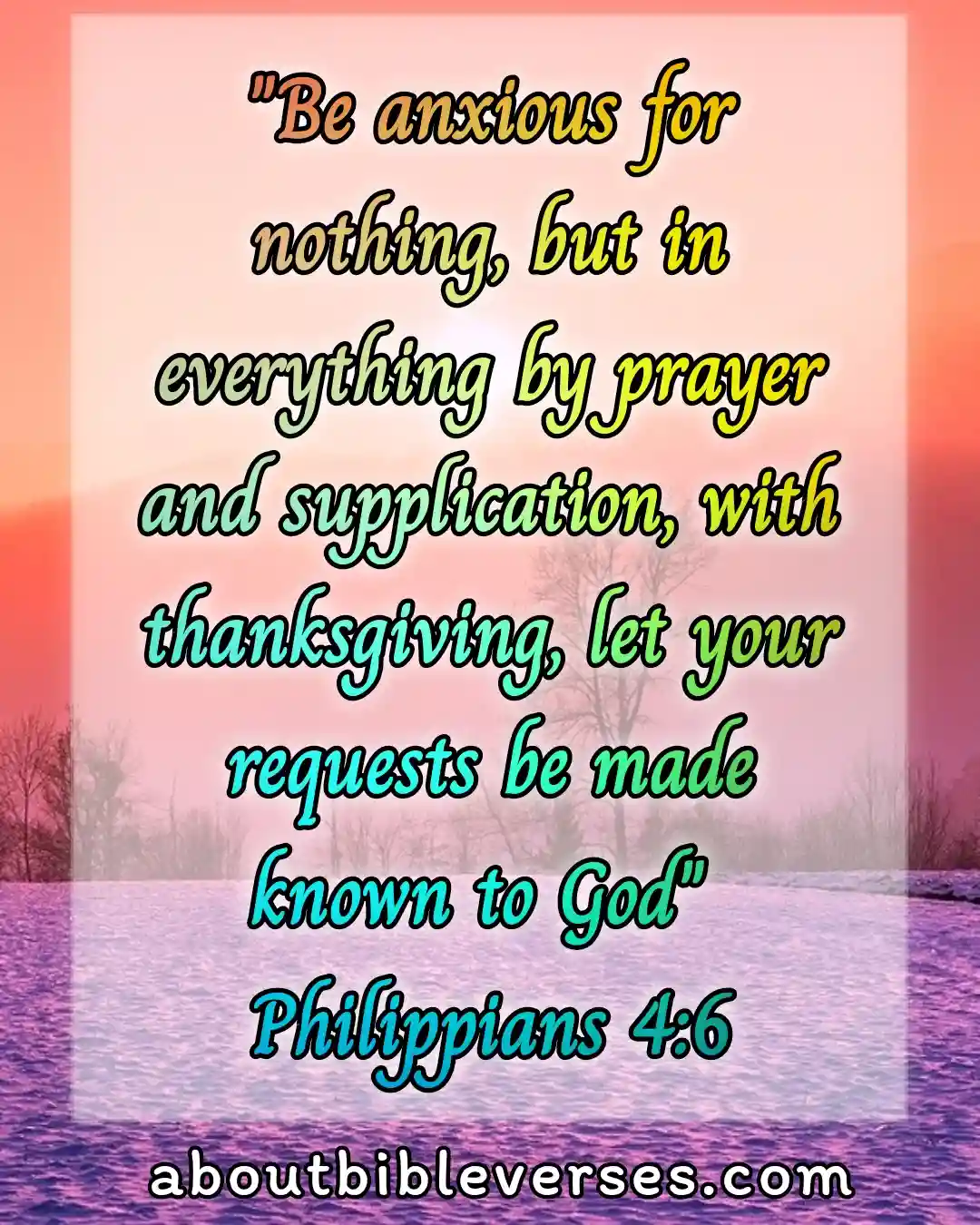 Philippians 4:6
"Be careful for nothing; but in every thing by prayer and supplication with thanksgiving let your requests be made known unto God"
Psalm 68:3
"But let the righteous be glad; let them rejoice before God: yea, let them exceedingly rejoice"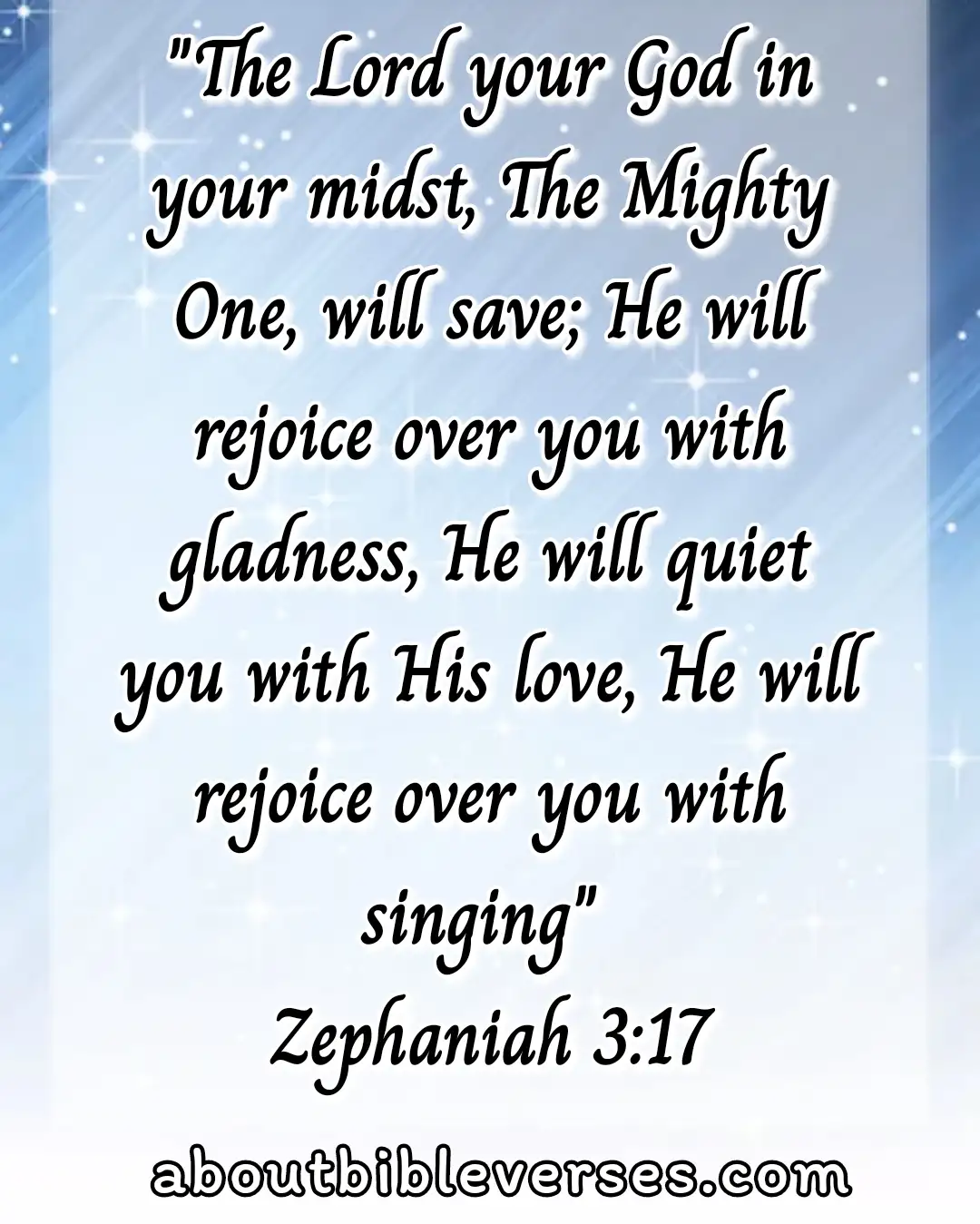 Zephaniah 3:17
"The Lord thy God in the midst of thee is mighty; he will save, he will rejoice over thee with joy; he will rest in his love, he will joy over thee with singing"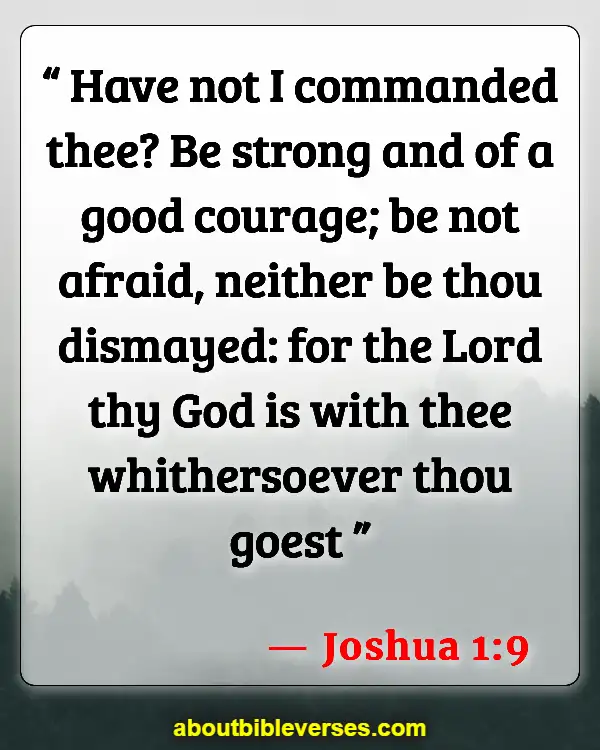 Joshua 1:9
"Have not I commanded thee? Be strong and of a good courage; be not afraid, neither be thou dismayed: for the Lord thy God is with thee whithersoever thou goest"