Dear friends, understanding the omnipresence of God is important for our spiritual journey. Deep in our hearts, we all yearn to feel the enveloping embrace of His presence. The Bible speaks of people who walked closely with God, where their hearts resonated with the pulse of His love and wisdom.
Think of Moses, who felt God's presence through the burning bush. Remember David, who felt Him while riding the sheep and wrote heartfelt songs of His nearness. God's presence is not limited to sacred spaces or ceremonial moments; It extends into our daily lives.
Brothers and sisters, to be aware of God's presence is to understand that He is always with us, guiding, comforting and supporting us. No matter the circumstances, trials or joys, His presence is a constant reminder of His eternal love and faithfulness.
A deep awareness of God's presence helps us put our trust in Him. It becomes our fortress in difficult times and our joy in moments of celebration. Furthermore, this realization takes us to deeper levels of gratitude and even deeper heights of worship.
Dear Friends Now let's look at the following Bible scriptures that talk about "being aware of God's presence".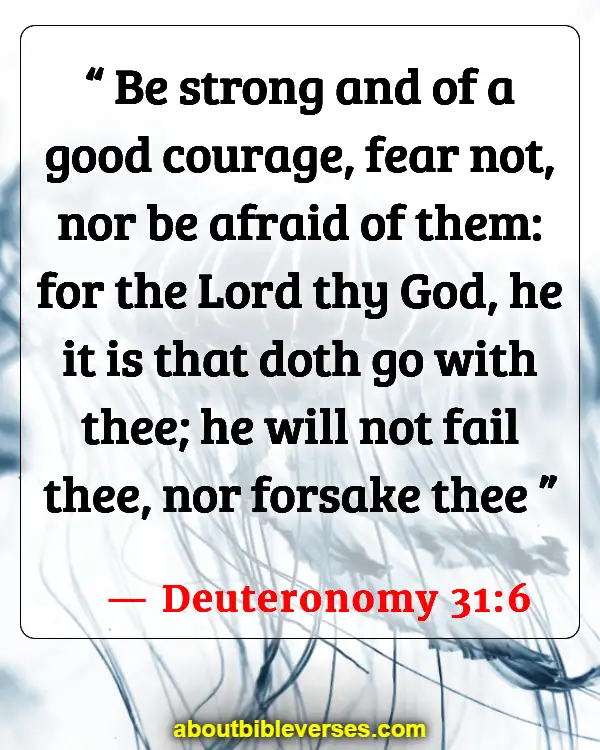 Deuteronomy 31:6
"Be strong and of a good courage, fear not, nor be afraid of them: for the Lord thy God, he it is that doth go with thee; he will not fail thee, nor forsake thee"
Exodus 3:2-4
"And the angel of the Lord appeared unto him in a flame of fire out of the midst of a bush: and he looked, and, behold, the bush burned with fire, and the bush was not consumed. And Moses said, I will now turn aside, and see this great sight, why the bush is not burnt. And when the Lord saw that he turned aside to see, God called unto him out of the midst of the bush, and said, Moses, Moses. And he said, Here am I"
Psalm 139:7-10
"Whither shall I go from thy spirit? or whither shall I flee from thy presence? If I ascend up into heaven, thou art there: if I make my bed in hell, behold, thou art there. If I take the wings of the morning, and dwell in the uttermost parts of the sea; Even there shall thy hand lead me, and thy right hand shall hold me"
Genesis 28:15
"And, behold, I am with thee, and will keep thee in all places whither thou goest, and will bring thee again into this land; for I will not leave thee, until I have done that which I have spoken to thee of"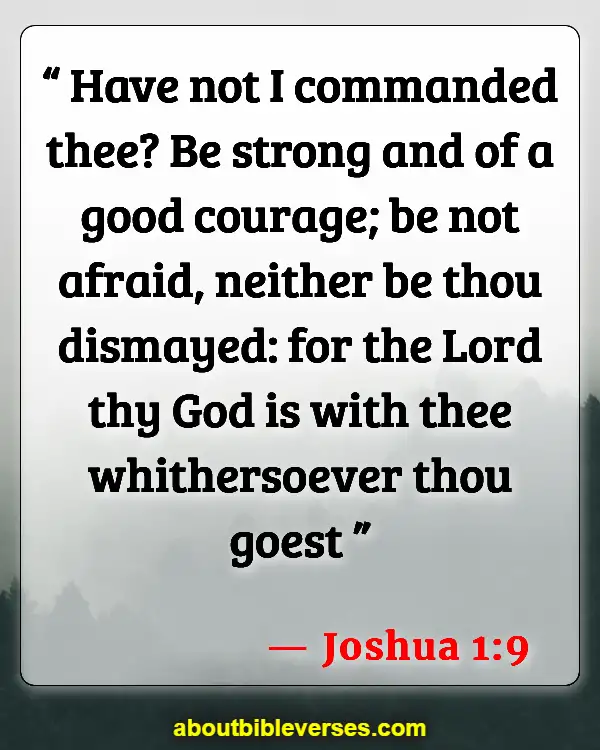 Joshua 1:9
"Have not I commanded thee? Be strong and of a good courage; be not afraid, neither be thou dismayed: for the Lord thy God is with thee whithersoever thou goest"
Matthew 28:20
"Teaching them to observe all things whatsoever I have commanded you: and, lo, I am with you always, even unto the end of the world. Amen"
Isaiah 41:10
"Fear thou not; for I am with thee: be not dismayed; for I am thy God: I will strengthen thee; yea, I will help thee; yea, I will uphold thee with the right hand of my righteousness"
Psalm 23:4
"Yea, though I walk through the valley of the shadow of death, I will fear no evil: for thou art with me; thy rod and thy staff they comfort me"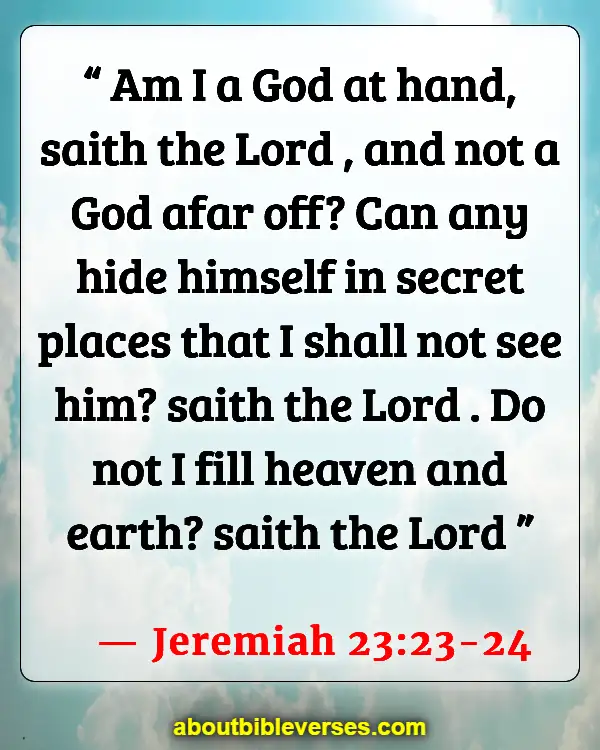 Jeremiah 23:23-24
"Am I a God at hand, saith the Lord , and not a God afar off? Can any hide himself in secret places that I shall not see him? saith the Lord . Do not I fill heaven and earth? saith the Lord"
Hebrews 13:5
"Let your conversation be without covetousness; and be content with such things as ye have: for he hath said, I will never leave thee, nor forsake thee"
Psalm 16:8
"I have set the Lord always before me: because he is at my right hand, I shall not be moved"
Acts 17:27-28
"That they should seek the Lord, if haply they might feel after him, and find him, though he be not far from every one of us: For in him we live, and move, and have our being; as certain also of your own poets have said, For we are also his offspring"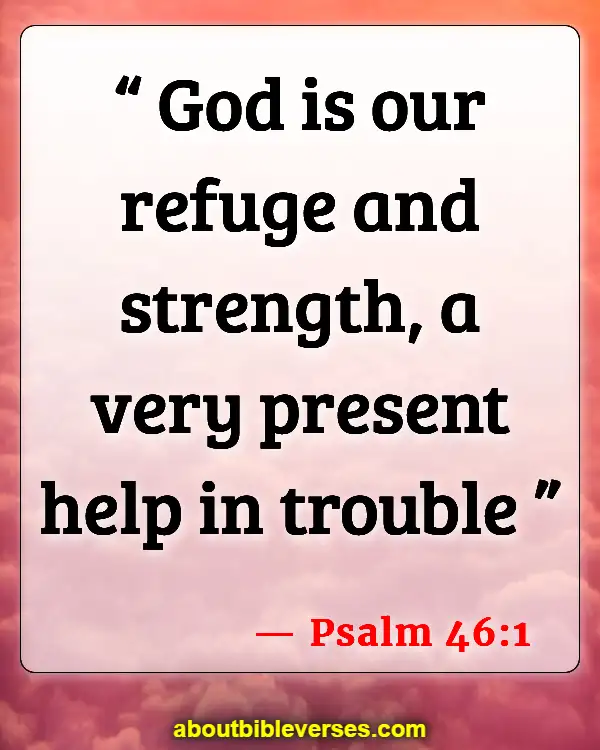 Psalm 46:1
"God is our refuge and strength, a very present help in trouble"
Zephaniah 3:17
"The Lord thy God in the midst of thee is mighty; he will save, he will rejoice over thee with joy; he will rest in his love, he will joy over thee with singing"
Psalm 145:18
"The Lord is nigh unto all them that call upon him, to all that call upon him in truth"
Isaiah 43:2
"When thou passest through the waters, I will be with thee; and through the rivers, they shall not overflow thee: when thou walkest through the fire, thou shalt not be burned; neither shall the flame kindle upon thee"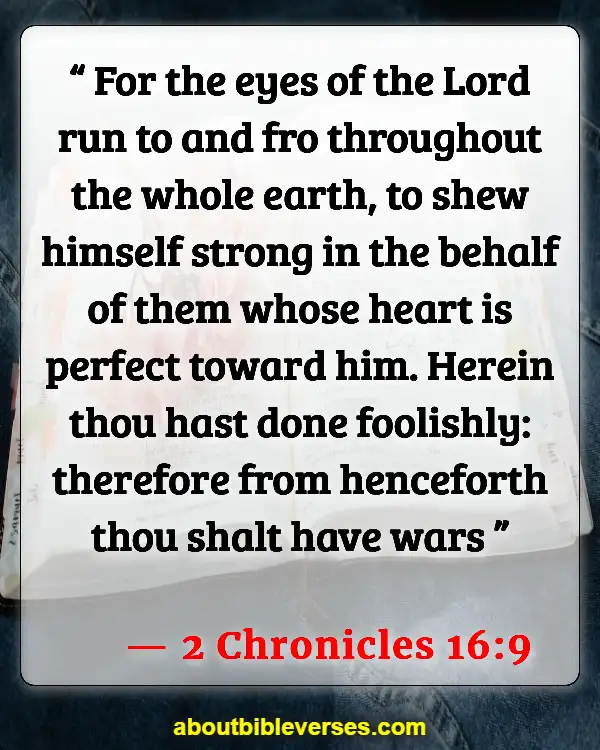 2 Chronicles 16:9
"For the eyes of the Lord run to and fro throughout the whole earth, to shew himself strong in the behalf of them whose heart is perfect toward him. Herein thou hast done foolishly: therefore from henceforth thou shalt have wars"
Proverbs 15:3
"The eyes of the Lord are in every place, beholding the evil and the good"
Psalm 34:18
"The Lord is nigh unto them that are of a broken heart; and saveth such as be of a contrite spirit"
James 4:8
"Draw nigh to God, and he will draw nigh to you. Cleanse your hands, ye sinners; and purify your hearts, ye double minded"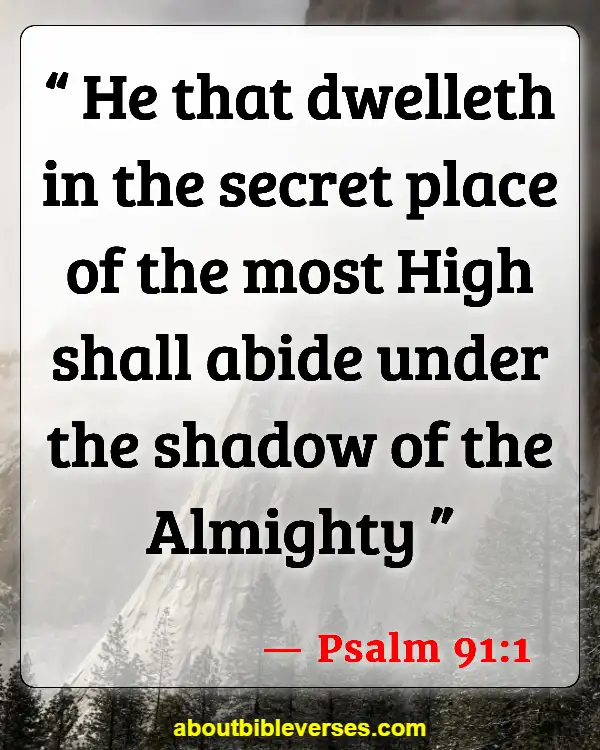 Psalm 91:1
"He that dwelleth in the secret place of the most High shall abide under the shadow of the Almighty"
John 14:16
"And I will pray the Father, and he shall give you another Comforter, that he may abide with you for ever"
Romans 8:38-39
"For I am persuaded, that neither death, nor life, nor angels, nor principalities, nor powers, nor things present, nor things to come, Nor height, nor depth, nor any other creature, shall be able to separate us from the love of God, which is in Christ Jesus our Lord"
Psalm 9:10
"And they that know thy name will put their trust in thee: for thou, Lord , hast not forsaken them that seek thee"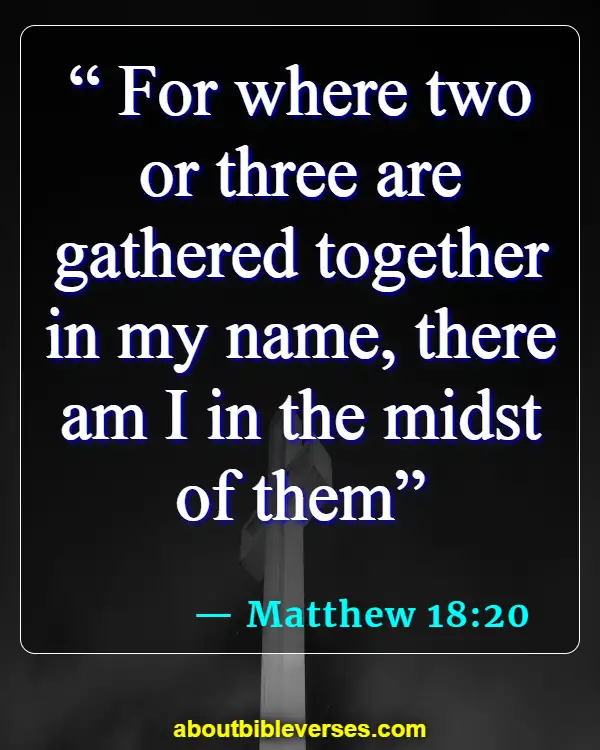 Matthew 18:20
"For where two or three are gathered together in my name, there am I in the midst of them"
1 Corinthians 3:16
"Know ye not that ye are the temple of God, and that the Spirit of God dwelleth in you?"
Revelation 3:20
"Behold, I stand at the door, and knock: if any man hear my voice, and open the door, I will come in to him, and will sup with him, and he with me"
Galatians 2:20
"I am crucified with Christ: nevertheless I live; yet not I, but Christ liveth in me: and the life which I now live in the flesh I live by the faith of the Son of God, who loved me, and gave himself for me"
John 15:4-5
"Abide in me, and I in you. As the branch cannot bear fruit of itself, except it abide in the vine; no more can ye, except ye abide in me. I am the vine, ye are the branches: He that abideth in me, and I in him, the same bringeth forth much fruit: for without me ye can do nothing"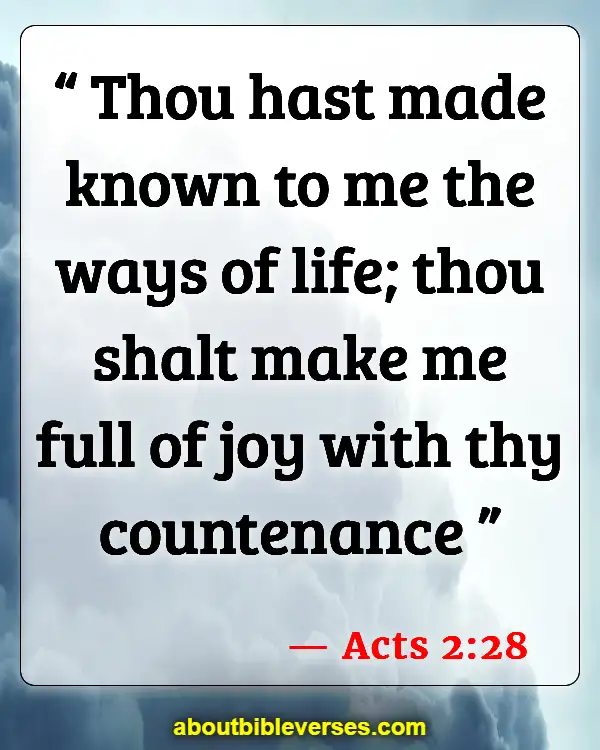 Acts 2:28
"Thou hast made known to me the ways of life; thou shalt make me full of joy with thy countenance"
Psalm 73:28
"But it is good for me to draw near to God: I have put my trust in the Lord God , that I may declare all thy works"
1 John 3:24
"And he that keepeth his commandments dwelleth in him, and he in him. And hereby we know that he abideth in us, by the Spirit which he hath given us"
Hebrews 10:37
"For yet a little while, and he that shall come will come, and will not tarry"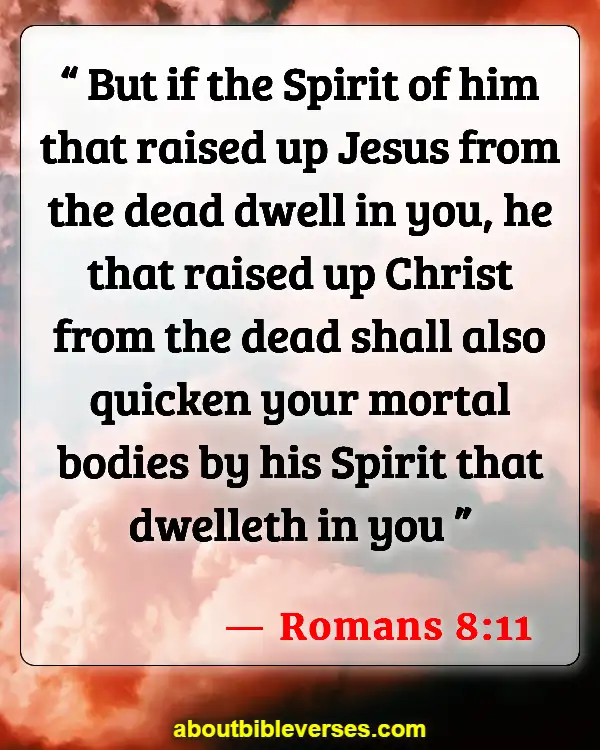 Romans 8:11
"But if the Spirit of him that raised up Jesus from the dead dwell in you, he that raised up Christ from the dead shall also quicken your mortal bodies by his Spirit that dwelleth in you"
1 Corinthians 6:19
"What? know ye not that your body is the temple of the Holy Ghost which is in you, which ye have of God, and ye are not your own?"